About our night at the White House Correpondents' Dinner with Kathy Griffin
Comedy needs politics and politics needs comedy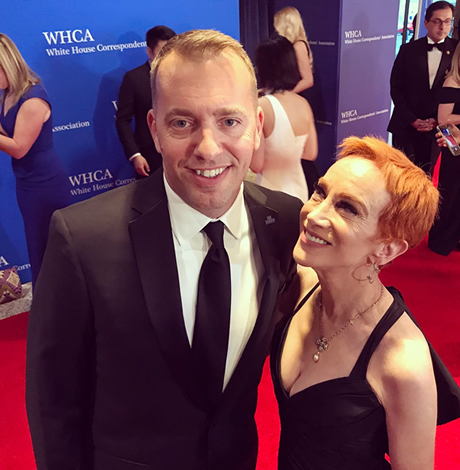 Many people have asked why the Blade chose to invite comedian Kathy Griffin to its table at Saturday's White House Correspondents' Dinner.
The event is a celebration of the First Amendment. As a longtime LGBT rights advocate, a comedian and provocateur, Griffin has made a long and successful career out of exercising her First Amendment right to free speech. The stunt last year in which she posed with a mock severed head of Donald Trump — which needlessly led CNN to fire her from a longstanding New Year's Eve hosting gig with Anderson Cooper — was a textbook case of satire, which is constitutionally protected speech.
Thus, the decision to invite Griffin proved an easy and obvious one. (We also invited Stormy Daniels, but her attorney, Michael Avenatti, told me without irony that it would be too much of a "sideshow" for her to attend.)
Griffin didn't disappoint, bringing her quick wit and fearless, LGBT-centric sense of humor to the dinner table. I met her and her boyfriend, Randy Bick, on the red carpet and held her purse as she posed for photographers and granted a series of TV interviews. Inside the heavy purse was a stapler; it turns out she suffered a last-minute wardrobe malfunction leaving the hotel, breaking a strap on her gown. After it was repaired, she feared a repeat and asked to borrow the stapler, just in case.
She proved a good sport throughout the night, posing for an endless stream of selfies with (mostly gay) fans who congratulated her on surviving the Trump machine's attacks in the aftermath of the photo scandal. When asked how her famous mom Maggie is at age 96, Griffin replied, "drunk."
The only awkward moment came when Deputy White House Press Secretary Hogan Gidley tried to squeeze past our table. Griffin stopped him and said, "How do you sleep at night?" Gidley replied, "Very well, thank you." When Griffin expressed doubt about that, Gidley asked, "Are we really going to do this?"
That's when things got interesting. Griffin, in her trademark style, retorted, "Yes we are, suck my dick! No, really, suck my dick!"
There was some back-and-forth, then Gidley, who was holding a Tecate, announced he was off to enjoy his Mexican beer "before we build the wall and you can't get these anymore." That prompted a farewell "fuck you" from Griffin, triggering nervous laughter around our table.
Later, when Politico's Josh Dawsey was announced winner of the Merriman Smith Award for his story about the resignation of White House Press Secretary Sean Spicer — who was seated at the table next to us — Griffin stood up and applauded loudly in his direction, eliciting guffaws from our neighbors.
One personal highlight of the night: the Blade's Chris Johnson was honored as the honorable mention for the Merriman Smith award for a story he broke in December about Trump firing all members of his AIDS advisory committee. Chris's name was called and he stood to a round of applause from the room. That would have been unthinkable 40, 30, 20, 10 or even five years ago, when much of the journalism and political elite of D.C. wouldn't deign to acknowledge the gay press, much less honor one of its journalists. Congratulations to Chris for his dogged work in the White House, pressing officials to address our community's issues.
Another noteworthy moment came when gay country singer Ty Herndon took to the podium to perform "America the Beautiful" and "God Bless America." Unlike last year, the party drew current and former members of the administration, including Sarah Huckabee Sanders, Kellyanne Conway, Spicer, Reince Priebus and Omarosa Manigault-Newman. Deputy Attorney General Rod Rosenstein attended, too, drawing curious stares from many.
But the highlight of the evening's entertainment came when Michelle Wolf delivered a riotous keynote, roasting everyone from Trump and Sanders to Sean Hannity and the Democratic Party. Afterward, Griffin raved, saying she "loved" the performance, despite some audience discomfort with an abortion joke. I was surprised by the mainstream media's depiction of Wolf having bombed and offended the room. She did what any fearless comedian should do in that moment — skewer everyone and make us all laugh at ourselves.
Which brings us back to Griffin. Comedians occupy a unique and important role in our popular culture. We've long turned to them for incisive social commentary delivered with a sting; they say out loud what most of us are thinking. Attacking a comedian for doing her job as Trump and his cronies did to Griffin is petty and betrays deep insecurities. So, thank you, Kathy Griffin for making us laugh and for holding your own in the face of scorching attacks by those humorless GOP bores.
Kevin Naff is editor of the Blade. Reach him at [email protected].
New York Gender Recognition Act passes heads to Governor Cuomo
"We are protected by a constitution. Nowhere does it say that these rights don't apply to one group of people."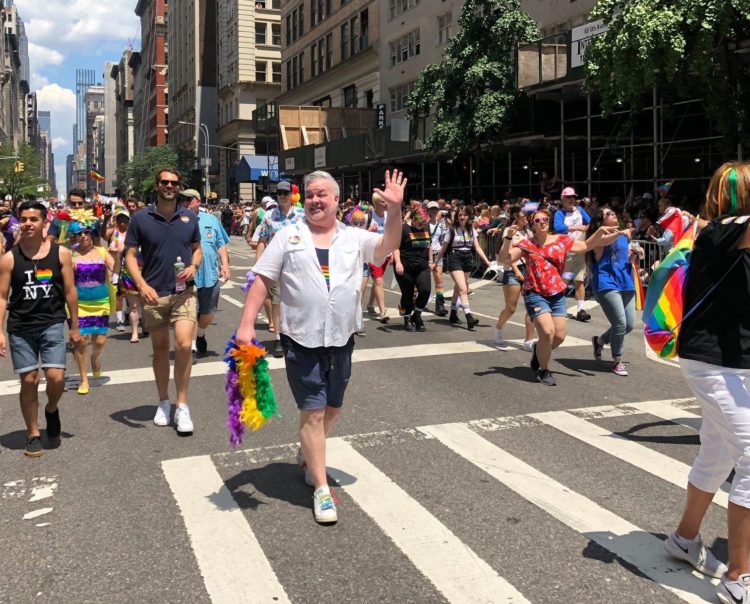 ALBANY, NY. – With a final push shepherded by openly gay New York State Assemblymember Daniel O'Donnell, (D), the New York State Assembly passed New York Senate Bill S4402 and its Assembly companion bill A5465, the Gender Recognition Act. The legislation now heads to New York's Democratic Governor Andrew Cuomo who is expected to sign the measure.
The legislation allows for an "x" designation on the state's driver's licenses. The measure would also help waive an outdated rule requiring people to publish a notification in a newspaper when they change their name in the state. 
"Today is a proud day for New York State, as we secure our standing as a leader in LGBTQ rights and ensure that transgender, non-binary, and intersex New Yorkers have the equality and dignity they deserve," O'Donnell said. "No one should face overwhelming financial, medical, and bureaucratic barriers simply to have their existence officially recognized. These obstacles only serve to make people's lives harder and more dangerous, particularly for trans New Yorkers of color who too often have limited resources, face disproportionate rates of violence, and are already marginalized by our legal system. I am deeply honored to carry this important bill and thank all of the trans, non-binary, and intersex advocates who have worked tirelessly to shape and support it."
On Tuesday, June 8, the State Senate passed S4402, which was co-sponsored by openly gay State Senator Brad Hoylman. In an interview published the same day by The Hill, when asked about the GRA, O'Donnell noted that transgender rights is one of his life pursuits, and that there is still much work to be done.
"When marriage equality was passed, I knew there would be a backlash. I didn't know the backlash would be directed at trans people, or involve bathrooms. So, there's work to be done. Last year, we passed a bill that said if a bathroom only has one toilet, anyone is allowed to use it, to prevent people from being threatened or beaten up for using the wrong bathroom," he said. "We are supposed to be free, and we're all living in America where we are protected by a constitution. Nowhere does it say that these rights don't apply to one group of people," he added.
Happy Pride to all!!! 🌈🏳️‍⚧️🏳️‍🌈🏳️‍⚧️💫✨ https://t.co/9YTFBzQdo0

— Danny O'Donnell (@Danny_ODonnell_) June 11, 2021
Gay City News reported that the legislation drew praise from LGBTQ legal advocates who have long fought for reform. Andy Marra, who is the executive director of the Transgender Legal Defense & Education Fund (TLDEF), said TLDEF worked to secure key elements of the bill, including waiving the requirement for medical documentation as well as the removal of the publication requirement in newspapers.
"Along with our colleagues at the Empire Justice Center and the Gender Recognition Act Coalition, TLDEF worked closely with state lawmakers to craft some of the most inclusive legislation to date," Marra said in an email to GCN. "This bill can now serve as a model for other states across the country."
Newsom recall costing more than COVID19 requests by health officials
According to several political sources across California, the effort to recall Newsom at this point is not likely to succeed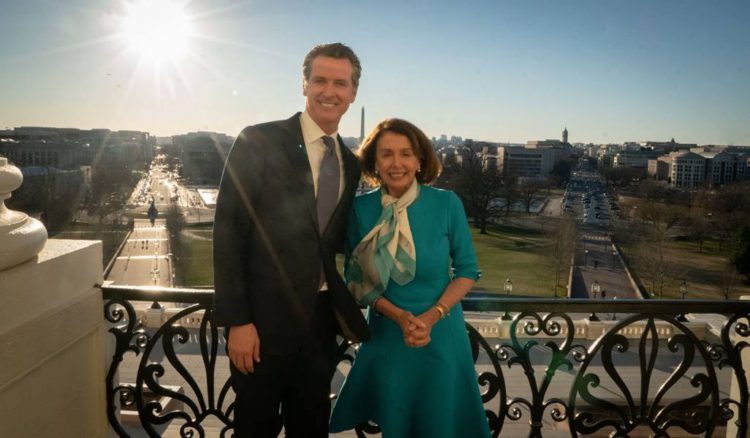 Gallup Poll shows 70% approval for same-sex marriage
The issue has been less prominent in U.S. politics, and public support for same-sex marriage has continued to increase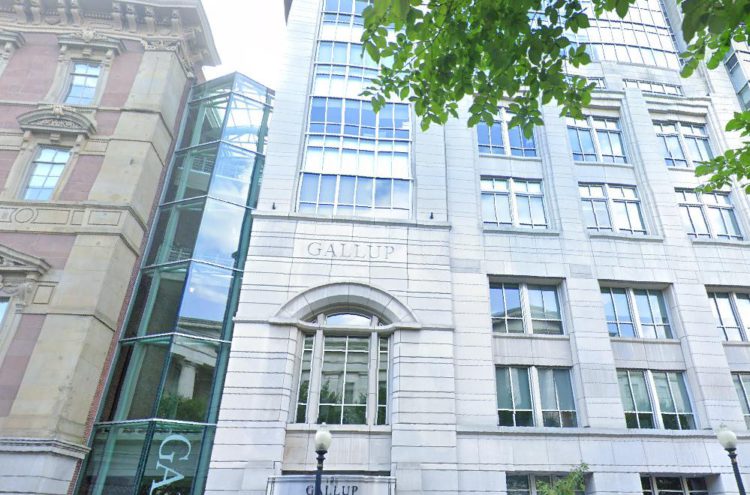 WASHINGTON – New polling released by Gallup Tuesday showed that 70% of those Americans surveyed approved of same-sex marriage, a new milestone in the trend of approval since 1996 when Gallup first polled Americans on recognition of same-sex marriages, which then only registered a 27% approval.
According to the data kept by the firm, the upward trend steadily increased with a majority approval in 2011, followed by a 60% rating at the time of the U.S. Supreme Court's Obergefell v. Hodges decision in 2015.
Gallup noted; "Since then, the issue has been less prominent in U.S. politics, and public support for same-sex marriage has continued to increase. Gallup has recorded other shifts in Americans' ideas on marriage over time, historically, including expanded support for interracial marriage, which had 87% approval as of Gallup's 2013 update."
Republicans, who have consistently been the party group least in favor of same-sex marriage, show majority support in 2021 for the first time (55%). The latest increase in support among all Americans is driven largely by changes in Republicans' views, Gallup reported.
Democrats have consistently been among the biggest supporters of legal same-sex marriage. The current 83% among Democrats is on par with the level of support Gallup has recorded over the past few years.
This could suggest that support for gay marriage has reached a ceiling for this group, at least for now. Meanwhile, support among political independents, now at 73%, is slightly higher than the 68% to 71% range recorded from 2017 to 2020.