Nancy Pelosi: The famous Leader you may not know
With midterms looming, the former — and future? — House Speaker talks impeachment, Equality Act, AIDS and more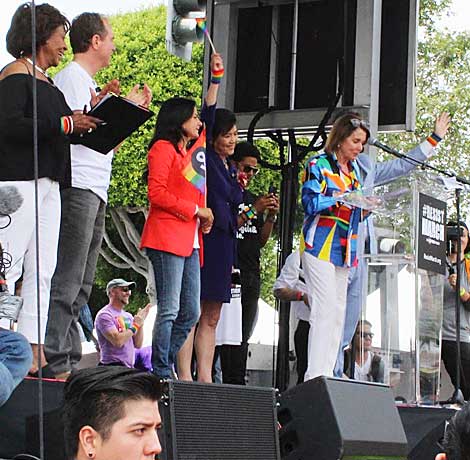 House Minority Leader Nancy Pelosi is the embodiment of the feminist adage "the personal is political." She celebrated part of her 78th birthday at an LGBT equality weekend in Palm Springs, which she declared a "fabulous" fundraiser for the Democratic effort to "take away" the House from the Republicans in the November midterm elections.
Pelosi is so confident of victory, she told the Los Angeles Blade that out Rep. Mark Takano will be the next chair of the House Veterans Affairs Committee come Jan. 2019. Naming names for leadership positions has rankled some Democrats who do not want Pelosi to assume she will be re-elected House Speaker. But with her track record as a strategic political thinker and vote-counter, a prolific fundraiser and one of the most recognizable leaders of the opposition to President Donald Trump and the conservative Republicans who bow his way, Pelosi is frank and assured.
"'We will win. I will run for speaker. I feel confident about it. And my members do, too," the Boston Globe reported May 1 on Pelosi's meeting with the Globe's editorial staff. "It's important that it not be five white guys at the table, no offense," referring to the president meeting with the top two leaders from the House and Senate. "I have no intention of walking away from that table."
Pelosi's track record includes passage of the profound change in healthcare. "The White House played a major role in getting the votes for ObamaCare, but it couldn't have passed without Pelosi," The Hill reported in February 2016. "Former White House deputy chief of staff Nancy-Ann DeParle called her 'a force of nature' in convincing Democratic members to vote yes."
After the Affordable Care Act narrowly passed on March 21, 2010, Pelosi noted that women would no longer be charged more because of their gender—women were no longer a pre-existing condition. But the year before, she also predicted "fire and brimstone" and "shock and awe" from across the aisle. "They're coming after us," Pelosi told House Democrats in 2009.
Many of the darts thrown at Pelosi over the years have been acid-tipped with LGBT-hatred. "One of the things the Republicans like to do around the country is to represent me as a LGBTQ first and foremost supporter. I represent San Francisco, which they caricaturize as being a gay haven and capitol. And that's something we're very proud of," Pelosi told the Los Angeles Blade in a 30-minute interview on April 27. "But the fact is the country is going to leave them behind because people have a different level of respect because of the work the LGBTQ community has done in many areas to end discrimination and in the fight against HIV/AIDS."
Pelosi says HIV/AIDS and passage of the Equality Act are top priorities. "The Equality Act is something that really should be appreciated in a very special way because it really is transformative," Pelosi says. "It just changes everything. It says whether it's credit or housing or job discrimination or you name it—you can no longer discriminate. Well, you shouldn't discriminate to begin with. But it makes it a part of the Civil Rights Act to protect [LGBT] people."
The strategy around the Equality Act is actually a good example of how Pelosi has worked with changing LGBT leadership over the years.
"We moved to Equality Act because we believe the discrimination went well beyond discrimination in the workplace.
"Certainly, ENDA [the Employee Non-Discrimination Act] was very important to us as a priority until we realized we need to do more than ENDA—we need to open the Civil Rights Act and to put equality issues in the Act. And this is a big step forward in our opposition to discrimination that permeates our discussion of the workplace, whether it's people of color, women, the LGBTQ community," Pelosi says.
Of course, "we're always talking about fighting for [LGBT equality] as we did when President Obama was president," Pelosi says. "This is a big part of what President Obama did, a big part of our priorities."
Pelosi says when she first conferred with LGBT leadership about what was legislatively possible to get done, they came up with three things: Hate Crimes legislation "which was beautiful—Matthew Shepard's mother came, [out then-Rep.]Barney Frank shared his personal story, it was really quite a lovely experience and it was not only good for the LGBTQ community, it was good for America."
The second LGBT legislative endeavor was supposed to be ENDA, ending discrimination in the workplace. "But the community came forward and said, 'No, our priority is the repeal of Don't Ask, Don't Tell. So do that second. And that we did. The repeal of Don't Ask, Don't Tell was a fabulous experience. It was again, expanding freedom," she recalls.
"And then the courts and the community and all the rest took us to marriage quality— that was something the courts had to speak to so that whatever happened would be sustainable. That was a tremendous victory. So that left one thing. I mean, of course funding for HIV/AIDS and the rest of that— but that is and has been happening. But in terms of new legislation, that left ENDA and as we were reviewing our prospects for that, it was determined that we had to go bigger."
But getting there was not as easy as snapping a finger. "What was really important about that was that the African American community has been very possessive of the Civil Rights Act. They're not inclined to open it up because they don't things to be subtracted from it and in this climate that could happen. But when David Cicilline introduced the bill, many of us were there but standing right next to him was [civil rights icon Rep.] John Lewis, with the imprimatur of the Black Caucus in the Congress." The late NAACP icon Julian Bond had also been a strong proponent, Pelosi added.
"It's a priority for us. A day doesn't go by that we're not speaking out against discrimination in the workplace and any other place," she says. "And we would hope that we could do something with the Republicans on that between now and January—but we know in January, we'll be able to go forth with an agenda that is not only proactive in what it does but also removes all doubt that we won't have any of these other bills that enshrine discrimination in our laws."
To be sure, enshrining discrimination into law seems to be a subtextual plan of the Trump/Pence administration with more information leaking out about Pence's behind-the-scenes machinations involving the ban on transgender service members serving openly in the military. The Human Rights Campaign is so concerned they recently published a report, "Meet The Real Mike Pence," with the subheadline: "Mike Pence is an extremist who is amassing power and exerting influence with less scrutiny than any vice president in U.S. history."
One way Pence is accumulating power and influence is by raising money for 2018 Republican candidates, including in California. After Pence popped down to Calexico to take a photo-op on the border, he got down to his real business. "Pence and House Majority Leader Kevin McCarthy of Bakersfield hosted a "roundtable discussion" at a five-star hotel in Beverly Hills, Calif. Monday. For a donation of between $10,000 and $100,000, some of the party's biggest donors got the chance to schmooze with two of the most powerful Republicans in Washington. And thanks to a special fundraising mechanism and increasingly lax campaign finance rules, most of that money will get funneled to nearly two dozen vulnerable House colleagues — including California Republican Reps. David Valadao, Jeff Denham and Steve Knight," the Sacramento Bee reported May 1.
From Beverly Hills, Pence headed to Arizona for a rally where he praised racist Senate candidate, Trump-pardoned former Sheriff Joe Arpaio who Pence called "a great friend of this president, a tireless champion of strong borders and the rule of law," adding, "I'm honored to have you here." As of April 19, Real Clear Politics shows out bisexual Democrat Rep. Kyrsten Sinema winning over all three Republican primary candidates. That could change if GOP voters consolidate after the primary.
Pelosi's focus is on winning the House. "We are going to be focusing on the economy in our debate," she says. "That is what elections are about across the board. And the success that we have had in recruiting candidates and we have the A-Team on the field, the very terrible numbers of President Trump means that they have over 40 retirements. The mobilization has never been bigger. People see the urgency. They want to take responsibility and that gives us opportunity."
While many of the energized youth are fans of Rep. Maxine Waters' call for Trump's impeachment, Pelosi thinks that is not a winning strategy. "Maxine and I go back well before we went to Congress. So count me as a Maxine fan. But I do say focusing on impeachment is a gift to the Republicans," she says. "What we have to do is focus on the economic insecurity of American families and people. It's about their apprehensions and their aspirations. And that's what we need to be talking about.
"If there's any movement to impeachment, it will have to come with data about what happened, vis a vis the law, and it will have to be bipartisan and we're a long way from that," Pelosi says. "So I do not think that talking about impeachment as our message for the election is a winning formula. Should people talk about it if they believe in it—that's up to them. But in terms of our unifying message, it's about the economy— our better deal. We think the American people have gotten a raw deal from the Republicans. We have a better deal—better jobs, better pay, better future. And we're very proud of that economic message. It's a message of unity in our party. It's a winning message and that's how we're going forward."
While impeachment may not be a winning electoral strategy, the concern about the erosion of democracy is. Pelosi says she was pleased to see some senators challenge new Sec. of State Pompeo during his confirmation hearing, pointing out that some of his negative LGBT public policy views "are not the views of the United States."
But, Pelosi notes with more than a hint of dismay, Pompeo is "an employee of the president of the United States. It's about the president. This president has been a great showman. He's done a good job in winning the election. He's the president. But what he is doing is harmful to our country and even if you voted for him, you would have to see that this is not constructive. And it's not unifying. Our founders gave us guidance. They said E Pluribus Unum—from many, one. They couldn't imagine how many that would be but we had to be one. And these Republicans in power—they can't say from many one, except some people we would exclude and discriminate against." Though Pompeo's record "is of concern," she hopes "with new responsibility, he will act responsibly. We'll see."
Pelosi also shares the concern of Rep. Adam Schiff, her appointee to the House Intelligence Committee, about the "dismantling of our democratic institutions that President Trump is so set upon, whether it is dismantling and discrediting the press, which I think is the greatest guardian of our freedom—freedom of press, dismantling of our Justice Department and law enforcement, in terms of the FBI, ignoring the system of checks and balances that exists in our Constitution, which is the strength of our country."
Pelosi is also concerned about Trump getting rid of regulations. "They're protections," she says. "If he has an objection to something, let's discuss that, make it better or not, if we think it's the best it can be." But it's critical to recognize that "he is destroying the protections for clean air, clean water, food safety, consumer protections," and the other protections, including the rollback of protections for LGBT people.
"The president is anti-governance. He doesn't really believe in the role of government in improving people's situations," Pelosi says. "So it's a comprehensive approach to dismantling democratic institutions. One of the reasons people should be very concerned is because the president is doing nothing to protect our electoral system, our democracy. The Russians have disrupted our election and he won't look into it at all. And that's a very, very bad course of action. Why not? We're concerned about how he's not dealt with sanctions on Russia," among other issues. "But how does he explain not protecting our electoral system? That is the basis of our vote, our vote is the basis of our democracy, and the president is not upholding his constitutional responsibility to protect and defend our Constitution and our democracy that goes with it."
While young people at the #ResistMarch in West Hollywood last year were stirred up by Leader Pelosi's rhetoric, it was clear they knew she was important—but not really who she was and why she was so passionate about LGBT equality.
Some of it is centered in Pelosi's Catholicism, which is not the set of beliefs the Catholic Church espoused during Prop 8 and other political-religious battles. "As a Catholic, I was raised to respect every person. We're all God's children. In my family, there was never any question about that," she says. "In Baltimore, we did have a growing LGBT community—we didn't call it that then but it was part of our lives and it was not any question that we would be any more respectful of one person than another. It wasn't even an issue with me and I didn't ever even describe it or associate it with Catholicism because Catholicism taught me something different. It didn't teach me discrimination. It taught me respect. And so it prepared me very well, my Catholicism, for being a representative in San Francisco."
During the 1980s, with the unchecked rise of AIDS, the Vatican came under intense criticism for sticking to its absolute prohibition against using condoms, coupled with Pope John Paul calling homosexuality "intrinsically evil."
Pelosi seems momentarily speechless. "I think the Church's position that people could not use condoms—it's so hypocritical, I can't even go to that place," she says. "The Church may make a proclamation but they make a proclamation that people should not be using any contraception or birth control at all—it's all about having a child. So while people are faithful to their religion, they are certain practicing what they need for the size and timing of their family, according to meeting their responsibility to the free will that God has given all of us."
Ironically, because San Francisco "took a very big bite of that wormy apple called AIDS," the Church "was more sympathetic to people when they had HIV/AIDS because they needed help then they were to people who weren't infected. It was the strangest, strangest thing," Pelosi says.
"It's a funny thing. The Catholics—and I'm surrounded by Catholics—but the Catholics that I grew up with and I lived with in California were always respectful of the Church, of the Pope, of our faith, and never thought it was in any way a barrier to us doing what we believed. And sometimes that was diametrically opposed to what their public statements were."
Not that she thinks the Church is immune to criticism. "There's no question the Catholic Church in California was a participant in Prop 8 in a negative way," Pelosi says. "We were on the other side of that. But to me—it was their problem. It wasn't anything that was any moral imperative to me for me to follow the Church in enshrining discrimination in the law in California."
Pelosi also does not concur with churches that pontificate about the "non-negotiable" – being gay, marriage equality, euthanasia, birth control, all generally lumped together. The commonality is the certainty that "all interactions between people are about producing a child. Then you cannot have birth control, family planning or any of that and you cannot have homosexual relations," she says. "I view that as kind of their problem. It's not the reality of life and it's not about respecting the dignity and worth of every person."
But, Pelosi adds, "I'm not making any judgments about how each of us honors our free will and our sense of responsibility that goes with it."
Pelosi is also guided by a moral imperative that young people may not understand today—the deep, personal impact of AIDS.
"Some people criticized me for talking about AIDS on my first day in Congress and I realized that it was not just about getting funding for AIDS research and prevention and care but it was about ending discrimination against people with HIV and AIDS," adding that California has been a "tremendous resource" throughout the years for intellectual, political and economic response to the disease.
Pelosi responds viscerally when asked about losing friends. "Oh, my gosh. Oh, my gosh. A little flower girl in my wedding. My dear, dear friends in the community in San Francisco. We were going to two funerals a day. I was visiting people in the hospital all the time and quite frankly, when I say losing people," Pelosi says, "I lost friends because I just walked away from them because they were not treating people with HIV and AIDS with respect. They would say to me, 'I don't know why you hire that caterer – don't you know that everybody there has HIV?' And I'd say, 'Don't bother to come to my house any more if that's your attitude.' It just changed my whole view of them."
Within the span of her life and political career, Pelosi has personally experienced the heartbreak of HIV/AIDS and the political battles to fund and find a cure.
"I'll never stop missing some of my dearest dear friends from then," she says. "Of course we went from funerals to people saying help me make out my will because this is going to end soon, to those very same people looking for a job and then wanting to get married. So everything has improved but I would never have thought 30 years ago when I started all this in Congress that we still wouldn't have a cure for AIDS. We've improved the quality of life, we've sustained life. Everything is better but it's not over, not finished."
It appears that the quality of simultaneously never forgetting while always looking forward is a key motivating factor for House Minority Leader Nancy Pelosi.
This article is an expanded version of the cover story for the commemorative first weekly print edition of the Los Angeles Blade. It is the featured story for the Washington Blade, as well.
DeSantis targets Orlando non-profit over holiday drag show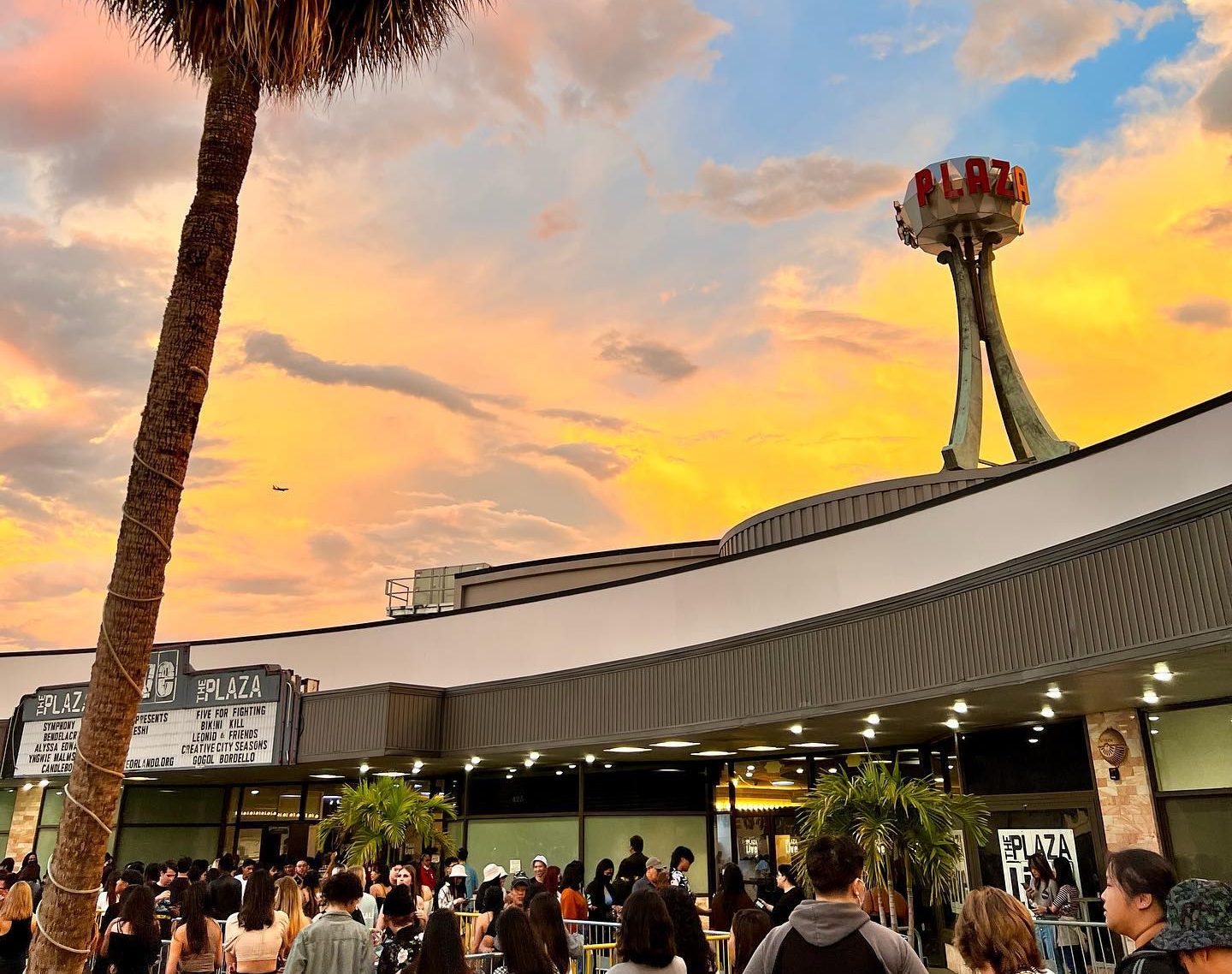 ORLANDO – Florida's Republican Governor Ron DeSantis escalated his war on the state's LGBTQ+ community ordering a state agency to launch a complaint against a Orlando non-profit over a drag holiday event it hosted in which children under age 18 were allowed to attend.
The state's Division of Alcoholic Beverages and Tobacco under the Department of Business and Professional Regulation filed the complaint on Friday against the Orlando Philharmonic Plaza Foundation alleging the foundation violated Florida law in allowing for a person to "commit lewd or lascivious exhibition" in the presence of an individual who is less than 16 years old. 
"A Drag Queen Christmas" was hosted by the foundation on Dec. 28 and during the performance sold alcoholic drinks at its Plaza Live venue. In the complaint, the agency states that the foundation used "Christmas-themed promotional materials" that did not give advance notice of the "sexually explicit nature" of the show's contents.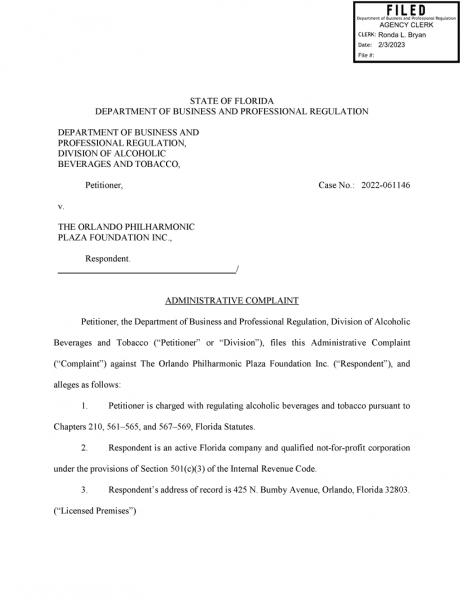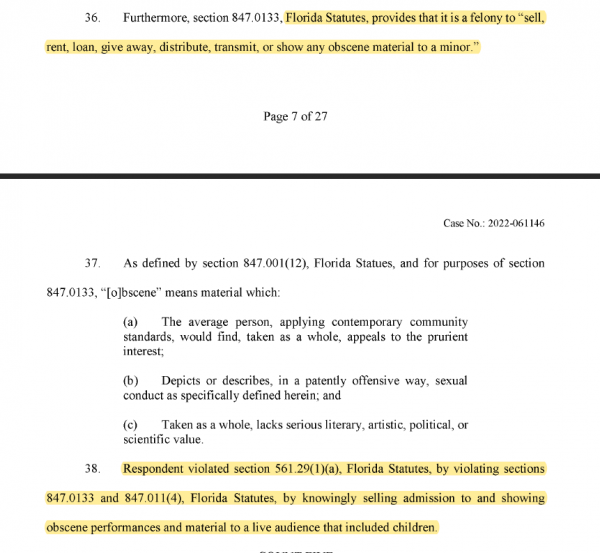 The complaint also states that the division sent the foundation a letter ahead of the show saying "sexually explicit drag show performances constitute public nuisances, lewd activity, and disorderly conduct when minors are in attendance" and the foundation's license could be subject to penalties if it did not ensure minors could not attend the event.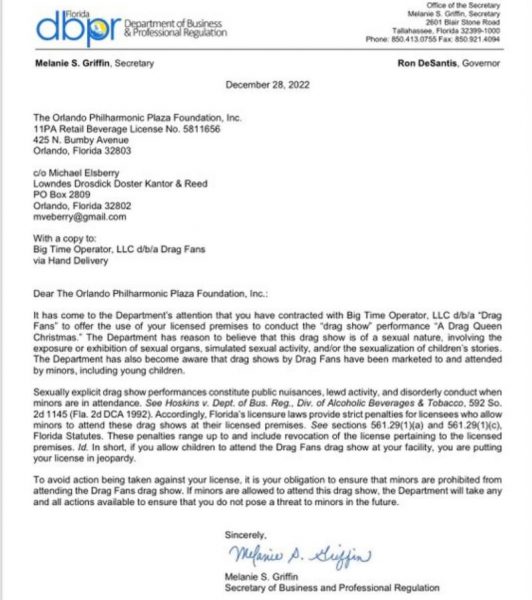 In its capacity as a regulator of alcohol, the division attempting to revoke the foundation's liquor license for six alleged counts of violating Florida statutes. 
When asked about the move by the DeSantis administration targeting the non-profit, Bryan D. Griffin, the spokesman for DeSantis said "Governor DeSantis stands to protect the innocence of children, and the governor always follows through when he says he will do something."
Orlando Weekly writer Matthew Moyer noted that The Plaza Live — besides serving as the performing home base of the Orlando Philharmonic — hosts a robust slate of touring bands, comedians, YouTubers and, yes, drag performers.
State Rep. Anna Eskamani released a statement to Orlando Weekly late Friday afternoon, condemning the state's actions in no uncertain terms. "Governor Ron DeSantis' culture wars are destroying people's jobs and livelihoods. The very notion of shutting down a small business over a drag show is insane and extreme," said Eskamani. "In the United States we do not allow the government to determine what we can read, see or hear or who we can gather with. Targeting drag performances limits everyone's freedom of speech and is all a part of the Governor's sick anti-LGBTQ+ agenda."
This is about dehumanizing LGBTQ people and targeting them for retribution by the state by portraying LGBTQ people as abberant and deviant. It's absolutely disgusting and should not be tolerated.

— Alejandra Caraballo (@Esqueer_) February 3, 2023
DeSantis previously filed a complaint against a popular restaurant and pub in the Miami's Wynwood neighborhood in July, alleging that it violated a public decency law in allowing children to attend a drag show.
The R house, is a unique casual fine dining establishment and lounge with an integrated gallery right in the heart of the vibrant Miami-Wynwood arts district named for Rocco Carulli, the executive chef as well as creator of the restaurant. The R House identifies itself on its Facebook page as "the proud home of South Florida's most popular weekend drag brunches! Make some time to check us out and experience R House."
The complaint was filed by the Department of Business and Professional Regulation on asking that the R House restaurant is a declared a public nuisance and has its liquor license revoked. 
According to the South Florida Sun Sentinel, the complaint was issued after a video of a recent performance at the bar's drag brunch went viral. A topless drag queen wearing lingerie stuffed with money can be seen in the video attempting to dance with a young girl, who the DPBR estimates is "between three and five years old." Twitter account "Libs of Tik Tok" originally found the footage on Tik Tok, posted by a user who wrote, "Children belong at drag shows!!!! Children deserve to see fun & expression & freedom."
The department cited multiple incidents of inappropriate drag performances with kids in the audience, including one in which a child "between the ages of ten and twelve" was "seen recoiling and turning away in her seat as a Brunch performer climbed on the back of the child's bench, squatted, and gyrated a couple of feet above the child's head."