Pence swears in gay appointee Ric Grenell as ambassador to Germany
Grenell took the Oath of Office on his family Bible, held by his partner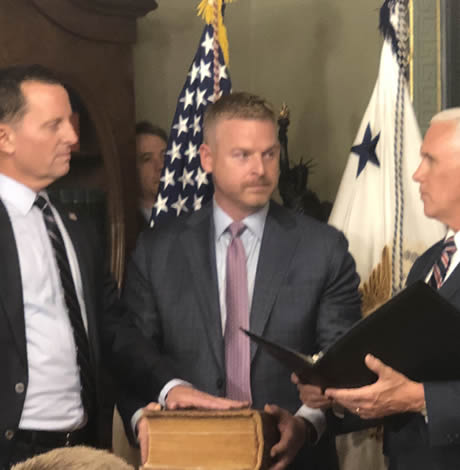 The swearing in on Thursday of U.S. Ambassador to Germany Richard Grenell, the highest-ranking openly gay official in the Trump administration, by Vice President Mike Pence, who has a long anti-LGBT record, was a sight to behold.
As is customary for the vice president, Pence officiated the ceremony and administered the Oath of Office in the Eisenhower Executive Office Building. Grenell took the Oath of Office on his family Bible, which was held by his partner of more than 15 years, Matt Lashey.
In his remarks, Pence referenced Lashey and echoed President Trump's comment last week that Grenell is an "outstanding man" who will do well as U.S. envoy to the world's fourth largest national economy.
"I share that confidence and conviction," Pence said.
Looking to the tasks ahead, Pence said Grenell would help strengthen U.S.-German relations by balancing the trade relationship, strengthening military cooperation and encouraging NATO allies to pay their fair share on defense.
"With Ambassador Grenell leading our diplomatic mission to Germany, we're going to confront shared challenges, seek our shared opportunities and build a shared future with our allies and friends in Germany," Pence said.
Pence praised the highest-ranking openly gay official in the Trump administration from the shadow of his notoriously anti-LGBT record during his years as a public official.
Pence as a U.S. House member supported a U.S. constitutional amendment against same-sex marriage, predicting marriage equality would lead to "societal collapse" and opposed "Don't Ask, Don't Tell" repeal. As Indiana governor, Pence signed into law a "religious freedom" bill enabling individuals and businesses to refuse services to LGBT people before being forced to sign a "fix" limiting the scope of the measure.
Pence is also credited with supporting "ex-gay" conversion therapy based on a vaguely worded 2000 campaign statement regarding HIV/AIDS funds, but a spokesperson has denied the vice president has ever supported the widely discredited practice.
First nominated by Trump in September, Grenell waited nearly eight months for confirmation in the Senate. Grenell faced opposition over mean tweets about the appearance of women, including Hillary Clinton, Rachel Maddow and Callista Gingrich, and tweets downplaying the impact of Russia meddling in the 2016 election.
But German Chancellor Angela Merkel's visit to the White House broke the logjam. Grenell was confirmed on a party-line 56-42 vote one day before her visit.
Jessica Stern, executive director of OutRight Action International, said Grenell's tweets about women make him unworthy of the position of ambassador.
"Being gay doesn't give you a pass," Stern said. "Someone with a history of making sexist remarks has no place representing US foreign interests as ambassador to Germany, a country led by a woman no less. Some will argue we should celebrate this appointment because he's openly gay, but if this is what progress looks like, we need to raise the bar higher."
Grenell made light of the lengthy time it took for him to win confirmation at the start of his remarks, saying "nothing about this process has been short, so I'm going to keep this very short."
"This administration is totally focused on the American people," Grenell said. "I saw the president in action last Friday in debating and talking and negotiating with Chancellor Merkel.  And if every American could see President Trump negotiate, they would be wildly supportive of having him as their representative in the White House."
A foreign policy expert, Grenell has served in various roles as a public communications adviser and a Fox News commentator. Under the George W. Bush administration, Grenell became the longest serving U.S. spokesperson at the United Nations, working under four U.S. ambassadors.
Grenell, who has described himself as a gay conservative Christian, has a same-sex partner of 15 years, Matt Lashey. Lashey himself is a conservative Christian who graduated from Jerry Falwell's Liberty University.
For a period of less than two weeks, Grenell served during the 2012 presidential campaign as a foreign policy spokesperson for Republican nominee Mitt Romney, but resigned amid pressure from social conservatives over his sexual orientation. Grenell never had the opportunity to speak publicly in the role.
At the close of Grenell's remarks, Pence and Grenell shook hands. After concluding the event, Pence shook hands with attendees in the first row of the room.
Among those present in the room for the swearing-in ceremony was Ivanka Trump, who rose from her seat to embrace Lashey and hold an inaudible conversation with Grenell.
Axel Hochrein, who serves on the national board for the Gay & Lesbian Federation in Germany, commended Grenell on his appointment and said his organization "welcomes him as new Ambassador of  the United States in Germany."
"The former ambassadors Philip D. Murphy and John B. Emerson have been great supports of the German LGBTI+ community, and shared of our conviction, that LGBTI+ rights are human rights," Hochrein said. "So we hope and would appreciate, if Ambassador Grenell follows the footsteps of his predecessors who [worked] together with other ambassadors [in] the Berlin Pride, gave receptions for the LGBTI* Community and delivered speeches at our annual meetings."
Michael K. Lavers contributed to this report.
Tyre Nichols' arrest & fatal beating video released by Memphis PD
"We want peace. We do not want any type of uproar. We do not want any type of disturbance. Please, please, protest, but protest safely."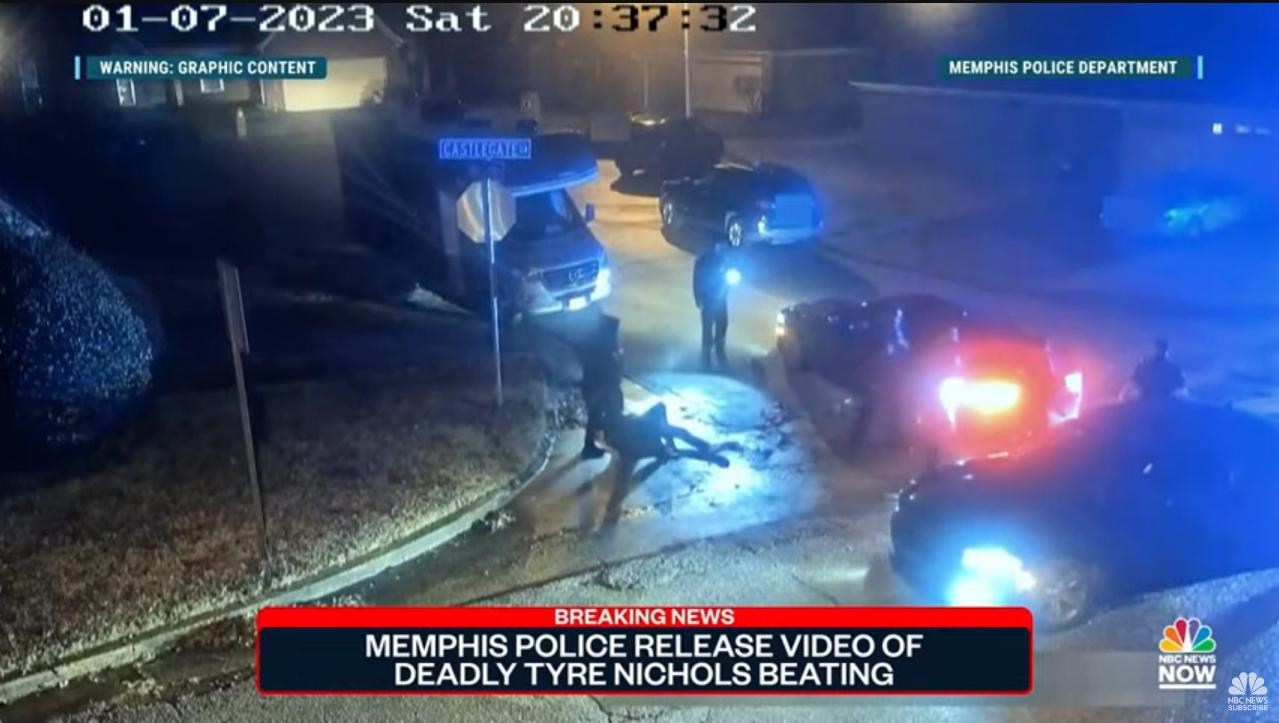 MEMPHIS – Three videos consisting of both body cam footage and street surveillance footage, were made public by the city of Memphis Police Department Friday evening showing the violent arrest and beating of Memphis resident 29-year-old Tyre Nichols.
Nichols died 3 days after he was beaten by police in a traffic stop in the Hickory Hill neighborhood around 8:22 p.m. Jan. 7, in an altercation Memphis Police Chief CJ Davis described saying, "In my 36 years in law enforcement, I don't think I have witnessed the disregard for a human being displayed in this video."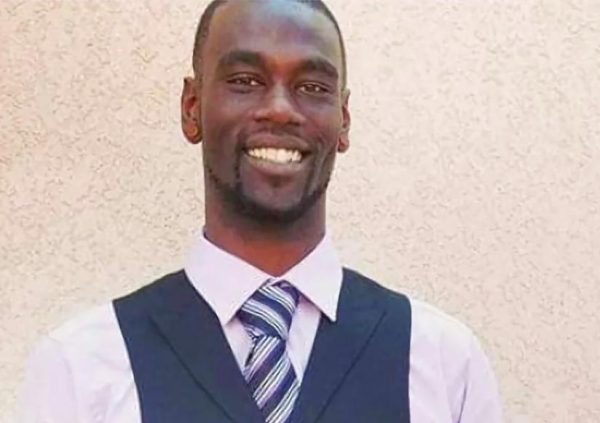 Shelby County Tennessee District Attorney Steve Mulroy announced Thursday that five now-former Memphis Police officers — Tadarrius Bean, Demetrius Haley, Emmitt Martin III, Desmond Mills Jr., and Justin Smith — were fired for misconduct, and indicted by a grand jury Thursday and taken into custody.
Each is charged with second-degree murder, aggravated assault, two counts of aggravated kidnapping, two counts of official misconduct and official oppression. By Friday morning, they had posted bond.
As news of the beating and death spread beyond Tennessee, officials expressed concern that release of the footage would touch off violent protest in reaction.
The attorneys and family of Tyre Nichols asked for justice for their son, and peace in their city, at a press conference in Memphis on Friday Memphis CBS News affiliate WREG News 3 reported.
Speakers included family members, attorneys Ben Crump and Antonio Romanucci and Van Turner, president of the Memphis branch NAACP.
Rodney Wells, Tyre Nichols' stepfather, said that he initially wanted first-degree murder charges against the officers, but the family is satisfied with second-degree murder.
He pleaded for peace in Memphis Friday night.
"We want peace. We do not want any type of uproar. We do not want any type of disturbance," Wells said. "Please, please, protest, but protest safely."
Protests are underway in Memphis after police released more than an hour of footage in the case with some major highways temporarily shut down.
Other protests were organized in New York City, as well as Sacramento, Los Angeles, Atlanta, Philadelphia and Seattle, with police at the ready for potential violence.
The White House held a joint emergency call Friday with the mayors of at least 16 cities before the video's release "to brief them on federal preparations in support of state and local leaders."
"Participating mayors shared their perspectives on how important it is to recognize the pain felt by communities across this country, be prepared in advance with a game plan to provide adequate community support, and to reinforce the importance of peace and calm during these difficult moments," the White House said in a statement about the call, which included cities from New York City, to Atlanta, Los Angeles, Washington D.C., Seattle and Portland.
The Los Angeles Police Department issued a statement condemning the actions of the Memphis officers and calling for demonstrations to remain peaceful.
"The accounts of the circumstances of this heinous crime and the criminal actions of those involved are reprehensible," the LAPD said.
"The Department will do all within its power to ensure the lawful expression of the public's anger and frustration is protected and prepared to facilitate those wishing to exercise their First Amendment rights."
The Los Angeles County Sheriff's Department told local media that it is preparing for the possibility of disturbances after the footage is made public. and is coordinating with other state, local and federal agencies.
"Our patrol stations and specialized units remain in a state of readiness to respond to any disturbances that might occur," the LASD said.
"The Sheriff's Department supports the first amendment and the people's right to protest."
Speaking with reporters as he prepared to depart for Camp David at the White House Friday evening, President Biden said that he had spoken with Nichols' mother earlier in the day prior to the video footage release for about 10 or 15 minutes.
"I spoke with Tyre's mother and expressed my condolences and told her that I was going to be making the case to the Congress to pass the George Floyd Act. We should get this under control. I can only do so much on the executive order at the federal level," Biden said. "I was really pleased that she called for peaceful protest, no violence," he added.
When asked about the potential for violence Biden said:
"I'm obviously very concerned about it. But I think she has made a very strong plea. She's obviously in enormous pain. I told her I had some idea of what that loss is like and although it is impossible to believe now, a time will come when his memory brings a smile before a tear."
The White House released a statement from the President that said in part:
"Like so many, I was outraged and deeply pained to see the horrific video of the beating that resulted in Tyre Nichols' death. It is yet another painful reminder of the profound fear and trauma, the pain, and the exhaustion that Black and Brown Americans experience every single day.

My heart goes out to Tyre Nichols' family and to Americans in Memphis and across the country who are grieving this tremendously painful loss. The footage that was released this evening will leave people justifiably outraged. Those who seek justice should not to resort to violence or destruction. Violence is never acceptable; it is illegal and destructive. I join Mr. Nichols' family in calling for peaceful protest."
California Governor Gavin Newsom issued a statement in response to the Memphis Police Department's body camera footage being released, showing the deadly actions that took the life of Tyre Nichols, a Sacramento native, and led to the charging of five since fired Memphis Law Enforcement Officers.
"Jennifer and I send our deepest condolences to the family and friends of Tyre Nichols. Tyre Nichols should be alive today. The video released shows abhorrent behavior and these officers must be held accountable for their deadly actions and clear abuse of power," said Governor Newsom. "Today, we are a country in mourning, and must continue our work nationwide to push reforms to prevent excessive use of force and save lives."
"Tonight, we saw ferocious violence from an out-of-control herd," said Los Angeles Mayor Karen Bass.
Late in the evening Friday the Office of the Vice President Kamala Harris released a statement from the Vice President on Nichols:
"Tyre Nichols should have made it home to his family. Yet, once again, America mourns the life of a son and father brutally cut short at the hands of those sworn to protect and serve. The footage and images released tonight will forever be seared in our memories, and they open wounds that will never fully heal.

The persistent issue of police misconduct and use of excessive force in America must end now.

I join President Biden in his call for accountability and transparency. We must build trust—not fear—within our communities."

VIDEO COURTESY OF KTLA:
TYRE NICHOLS VIDEO VIEWER DISCRETION ADVISED, GRAPHIC CONTENT AND LANGUAGE WARNING.