First openly gay member of Costa Rica National Assembly takes office
Enrique Sánchez represents portions of the country's capital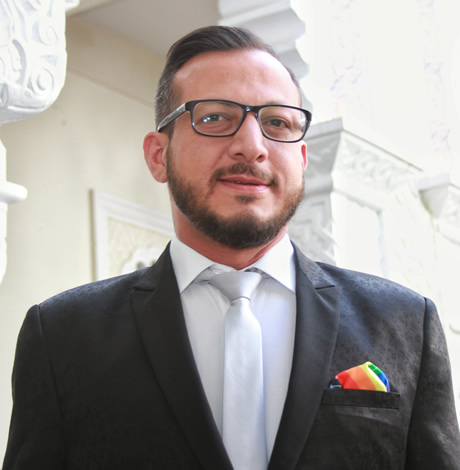 Enrique Sánchez — a journalist who is a member of the leftist Citizen's Action Party — represents a portion of San José Province in the National Assembly.
Sánchez told the Washington Blade on Thursday during a WhatsApp interview from the Costa Rican capital of San José that he never hid his sexual orientation during his campaign. Sánchez added the reaction he received from voters was "positive."
"My campaign sought to promote visibility for the LGBT community," he told the Blade. "My sexual orientation wasn't something I hid."
Sánchez, 40, took office a month after Carlos Alvarado of the Citizen's Action Party defeated Fabricio Alvarado of the National Restoration Party in the second round of Costa Rica's presidential election.
The Inter-American Court of Human Rights in January issued a landmark ruling that recognized same-sex marriage and transgender rights.
Outgoing Vice President Ana Helena Chacón announced her government would comply with the decision.
Fabricio Alvarado — a former journalist who is a singer and Pentecostal minister — made his opposition to the ruling the centerpiece of his campaign. Carlos Alvarado — who takes office on May 8 — publicly supports marriage rights for same-sex couples.
Fabricio and Carlos Alvarado are not related.
"(The ruling) is binding and it must be implemented," Sánchez told the Blade.
Sánchez noted improving access to technology and reforming Costa Rica's public television network are among his other legislative priorities. He also told the Blade he hopes U.S. institutions can "stop" the Trump administration's efforts to curtail the rights of LGBT people, women, migrants, people of color and other marginalized groups.
Primer hombre gay elegido a la Asamblea Nacional de Costa Rica asumió el cargo
El primer hombre gay elegido a la Asamblea Nacional de Costa Rica asumió el cargo el martes.
Enrique Sánchez — un periodista quien es miembro del Partido Acción Ciudadana de la izquierda — representa parte de la provincia de San José en la Asamblea Nacional.
Sánchez dijo el Washington Blade el jueves durante una entrevista de WhatsApp desde la capital costarricense de San José que no ocultó nunca su orientación sexual durante su campaña. Sánchez añadió que la reacción de los votantes que recibió era "positiva."
"Mi campaña buscaba promover la visibilidad de la comunidad LGBT," dijo al Blade. "Mi orientación sexual no era algo que oculté."
Sánchez, 40, asumió su cargo un mes después de Carlos Alvarado del Partido Acción Ciudadana derrotó a Fabricio Alvarado del Partido Restauración Nacional en la segunda vuelta de la elección presidencial de Costa Rica.
La Corte Interamericana de Derechos Humanos en enero emitió un fallo histórico que reconoció el matrimonio igualitario y los derechos de la comunidad trans.
La vicepresidenta saliente Ana Helena Chacón anunció su gobierno cumpliría con el fallo.
Fabricio Alvarado — un experiodista quien es un cantante y ministro pentecostal — hizo su oposición al fallo la pieza central de su campaña. Carlos Alvarado — quien asumirá su cargo el 8 de mayo — apoya públicamente el matrimonio igualitario.
Fabricio y Carlos Alvarado no están relacionados.
"(El fallo) es vinculante y tiene que implementar," Sánchez dijo al Blade.
Sánchez nota mejorar el acceso a la tecnología y reformar la red de televisión pública de Costa Rica están entre las otras prioridades legislativas. El también dijo al Blade que espera las instituciones estadounidenses puedan bloquear los esfuerzos del presidente Trump de reducir los derechos de la comunidad LGBT, las mujeres, los migrantes, los afrodescendientes y otros grupos marginados.
The first openly gay man elected to the Costa Rica National Assembly was sworn in on Tuesday.
Race to the Midterms: Victory Fund touts 450+ candidates
"The Victory Fund's nonpartisan – So we don't talk about 'holding the House' so much as 'keeping the forces who want to harm us at bay'"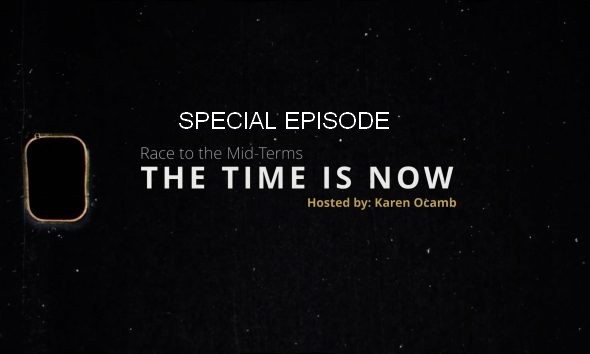 By Karen Ocamb | WEST HOLLYWOOD – With just six weeks until the Nov. 8 midterm elections, Democrats are furiously working to stop MAGA Republicans from hanging democracy with the noose they propped up for then-Vice President Mike Pence on January 6.
The possibility of GOP Minority Leader Kevin McCarthy winning the five seats necessary to take back the House and gavel from Speaker Nancy Pelosi and Republican Senate Minority Leader Mitch McConnell having power to shape the judiciary with prompting from The Federalist Society — LGBTQ people, people of color and women could be in for decades of rule by straight white supremacist Trump cultists.
The overturning of Roe v Wade, taking away the right to bodily autonomy, is just the beginning of the unraveling of individual privacy protections, the dismantling of equal justice under law and the murder of democracy by MAGA ideologues with the power to invalidate votes.
But all is not lost just yet. Power is still in the hands of voters who prize real patriotism over fantasies about Trump's Big Lie. And a lot of those patriots are LGBTQ candidates running for elected office across the nation.
In this special episode of Race to the Midterms, we talk with former Houston Mayor Annise Parker, now President and CEO of the LGBTQ Victory Fund and the Victory Institute. The Victory Fund has now endorsed and promoted more than 450 out candidates seeking congressional seats and down-ballot state and local seats. Victory is also on the ground campaigning and getting out the vote in states such Texas, Florida, North Carolina, Minnesota, Kentucky, New York, Rhode Island, Pennsylvania, Vermont, and Connecticut.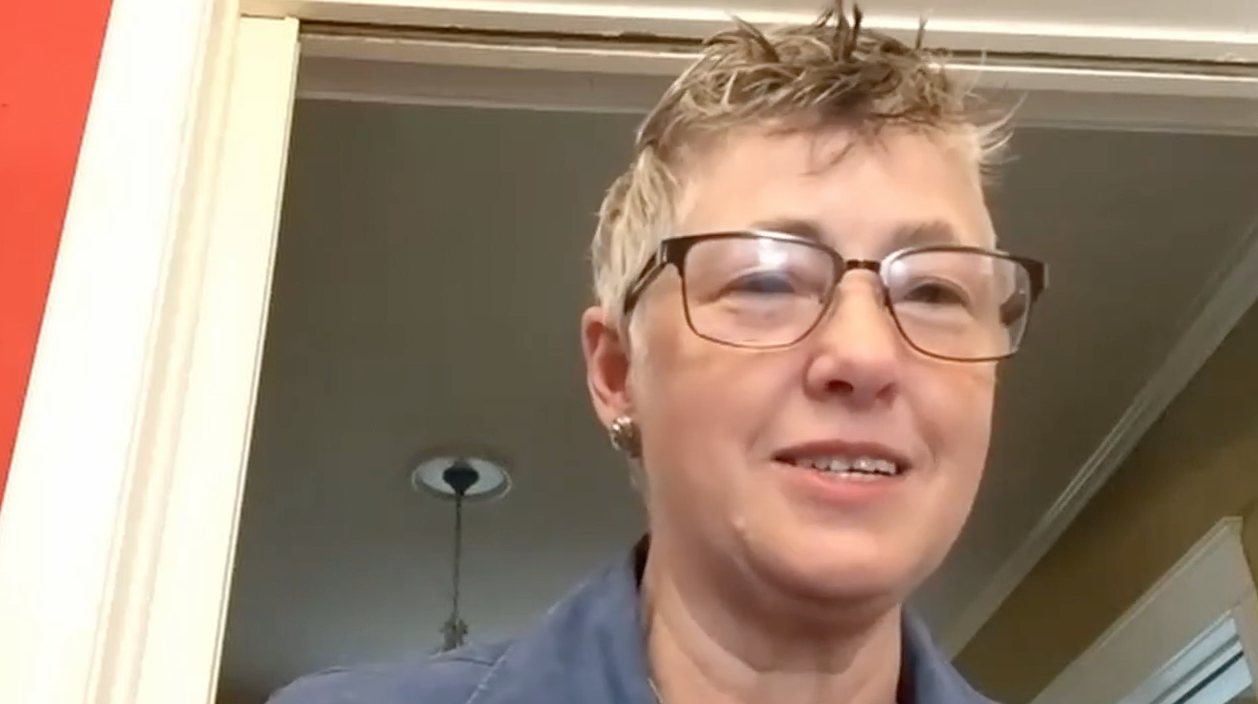 The Victory Fund, founded in 1991, endorsed two people that year Sherry Harris for Seattle City Council candidate in Seattle and Los Angeles-based attorney Bob Burke, who was running for the California State Assembly. "This year we have more than 450 candidates so you can see the tremendous growth," Parker says.
Victory was able to identify more than 1100 out LGBT candidates but they also have a strict viability standard. "We are trying to push the envelope. And amazingly, our candidates are 30% more diverse than the general candidate pool. If you go to VictoryInstitute.org, you can look at our some of our research" showing demographics of all of the candidates in United States and then the LGBT candidates.
Victory's Spotlight candidates, in particular, illustrate the essential intersectionality of LGBTQ candidates. "We are part of every community and we understand that," says Parker. "But what is also happening is that more and more candidates of color from across the political spectrum are bringing their full selves to their races. I'm not going to say that it's helpful to be openly LGBT. But I'm going to be really clear — it's not a negative.
"Our candidates win at the same rate that any other candidates win," Parker continues. "When you control for your experience and the demographics of the district and the quality of the campaign, which is a really good sign. , and the fact that more and more people are acknowledging their gender identity or their sexual orientation — for us, having been in this game for so many decades with a singular purpose, whether someone is successful, I mean, we do want to see candidates win, but whether they ultimately are successful at the ballot box — when they run as their authentic selves, they're true to themselves, they're comfortable in their own skin, it has a transformative effect. And we're excited about the possibilities this year."
While Victory has endorsed numerous congressional candidates, our strength as an organization is really down ballot from there. No other national organization does down ballot races," Parker says. State house races are really, really important because "the really stupid stuff starts in the state house and the really bad anti-LGBTQ stuff starts in the state houses and it can metastasize. In fact, there are organizations that stamp out some of these really ugly bills like cookie cutter, stamping them out and sharing them with right wing legislators, cross country so we really work hard at that level."
And there have been victories, including helping three Black LGBT leaders win their primaries. "They will be the first Black members of the Texas legislature," says the woman who became the first out lesbian mayor of a major city, identifying former Houston City Council member Jolanda Jones in Houston, longtime HIV and Dallas community activist Venton Jones, and in Beaumont, Christian Manuel Hayes.
Parker also notes that the Victory Fund is a nonpartisan organization and we do support Democrats — and Republicans. So we don't talk about 'holding the House' so much as 'keeping the forces who want to harm us at bay.' Parker mentions Sharice Davids as "not only a great example of an amazing member of Congress, but as an intersectional person — as an Indigenous woman, a Native American woman. This is her third run. She was elected twice, but redistricting was not good to her district — it was just eviscerated in Kansas. This is a tough state. So, I'm a little worried about Sharice."
Redistricting and voter registration is also working against the congressional reelection campaigns of Angie Craig in Minnesota and Chris Pappas in New Hampshire. There are new candidates, too, such as Will Rollins running in Palm Springs against anti-gay Ken Calvert, "who is no friend of the community, voted to against the repeal of Don't Ask, Don't Tell, voted for the Defense of Marriage Act. They're neck and neck out there. For most voters, congressional races all turn on these national issues — where people were on January 6th and the Big Lie about Trump and that he won the last election, that sort of thing. The down ballot races are run on local issues — and that's why our candidates do so well."
Another interesting congressional race is New York's Third District in Long Island. Victory has endorsed Democrat Robert Zimmerman. But his Republican opponent, George Santos, is also openly gay. "They both have deep ties to the district. No carpetbaggers. They're credible candidates. And they raise good money. They have their party's nomination," says Parker. "Unfortunately, from our viewpoint, Santos was on the mall on January 6 and was part of the Big Lie trying to overturn the election, which made him not suitable for our endorsement."
Parker also highlighted three governors' races: Colorado Gov. Jared Polis is running for reelection "and should be OK. But we could take Massachusetts with Maura Healey and we can take Oregon with Tina Kotek. Maura is doing really well. Tina Kotek is in a three-way race. The interesting thing there is all three are women: a Republican and Democrat and independent. Tina Kotek is the Democrat. Any one of them could win."
Annise Parker closed out the interview talking about her intersectional family — she's been with her wife Kathy Hubbard for 31 years and they have a Black son Jovan and two bi-racial/Black daughters and a third daughter who is Anglo Hispanic.
Jovan, now 46, was a 16-year-old gay street kid when 17-year old Treyvon Martin was murdered. "He was on and off the streets of Houston and he was being raised by his grandparents and they just — they kept trying to force the gay out and he'd run away or they'd throw him out and back and forth," Parker says. "And then we finally said 'Enough with that' and invited him into our family."
Parker had her own motherly response when Treyvon Martin was killed and President Obama said that if he had a son, he would look like Treyvon. In fact, Obama said at the time in 2012, he looked like Treyvon growing up.
"When Obama said that I couldn't help thinking my mother adored my son Jovan. My mother at the time was living in Charleston, South Carolina," she says. "Jovan was about 30 the first time he ever went to visit her on his own and drove over to Charleston. And I had to have this conversation with him before he went. It's like, 'she's an older white woman living by herself. Don't let her give you a key. Make sure you knock on the door. She opens the door. Anybody driving by can see that you're going in. That she's welcoming you in. Just be really, really careful.'
"And I shouldn't have had to have that conversation," Parker says. "Nobody should have to have that conversation. But that's the reality of the world we live in still."
WATCH:
Brazil presidential election heads to runoff between Bolsonaro and Lula
Neither candidate received 50 percent of vote on Sunday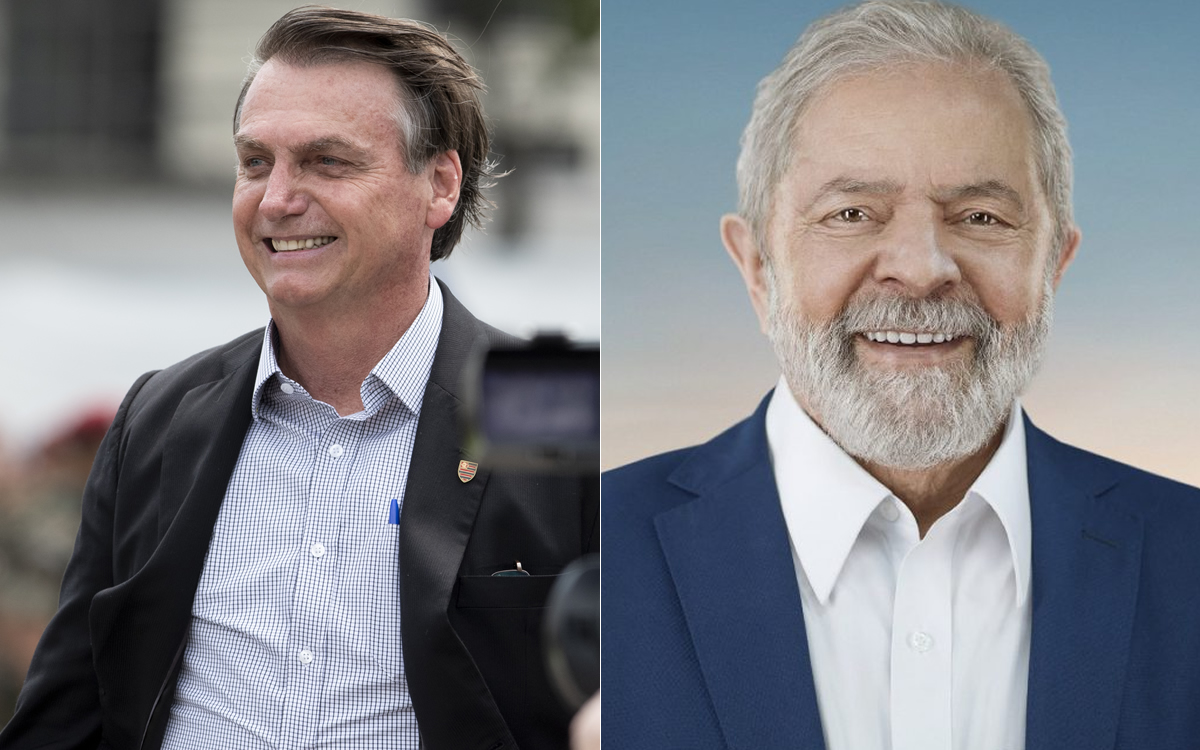 Editor's note: International News Editor Michael K. Lavers will be on assignment in Brazil through Oct. 11.
BRASÍLIA, Brazil — Brazilian President Jair Bolsonaro and former President Luiz Inácio Lula da Silva will face off in the second round of the country's presidential election on Oct. 30 after neither of them received a majority of votes on Sunday.
Da Silva was ahead of Bolsonaro by a 47.9-43.6 percent margin with 97.5 percent of electronic voting machines counted, according to Brazil's Supreme Electoral Tribunal.
Bolsonaro, a former Brazilian Army captain who is a member of the right-wing Liberal Party, represented Rio de Janeiro in the Brazilian Congress from 1991 until he took office in 2018.
Polls ahead of Sunday's election suggested Da Silva was poised to defeat Bolsonaro in the first round. Bolsonaro's efforts to discredit Brazil's electoral system increased concerns that violence could erupt in the country if Bolsonaro did not accept the results.
The incumbent president has faced sharp criticism because of his rhetoric against LGBTQ+ and intersex Brazilians, women, people of African and indigenous descent and other groups.
He has encouraged fathers to beat their sons if they think they are gay.
Bolsonaro during a 2019 press conference in the White House Rose Garden stressed his "respect of traditional family values." Bolsonaro has expressed his opposition to "gender ideology," supports legislation that would limit LGBTQ+-specific curricula in Brazil's schools and condemned a 2019 Brazilian Supreme Court ruling that criminalized homophobia and transphobia.
A Brazilian Federal Police investigator in August called for prosecutors to charge Bolsonaro with incitement for spreading false information about COVID-19 after he said people who are vaccinated against the virus are at increased risk for AIDS. Activists and HIV/AIDS service providers with whom the Washington Blade spoke in March sharply criticized Bolsonaro's policies towards people with HIV/AIDS.
Da Silva, who was Brazil's president from 2003-2010, is a member of the country's leftist Workers' Party.
Sergio Moro, a judge who Bolsonaro later tapped as his government's Justice and Public Security Minister, in 2017 sentenced Da Silva to 9 1/2 years in prison after his conviction on money laundering and corruption charges that stemmed from Operation Car Wash.
The Brazilian Supreme Court in November 2019 ordered Da Silva's release.
Julian Rodrigues, who was the coordinator of the Workers' Party's National Working Group from 2006-2012, noted to the Blade during a previous interview that Da Silva in 2004 created the Health Ministry's "Brazil without Homophobia" campaign. Rodrigues also highlighted Da Silva created the Culture Ministry's Diversity Secretariat that, among other things, funded community centers and sought to make police officers and other law enforcement officials more friendly to LGBTQ and intersex people.
The Blade will update this story.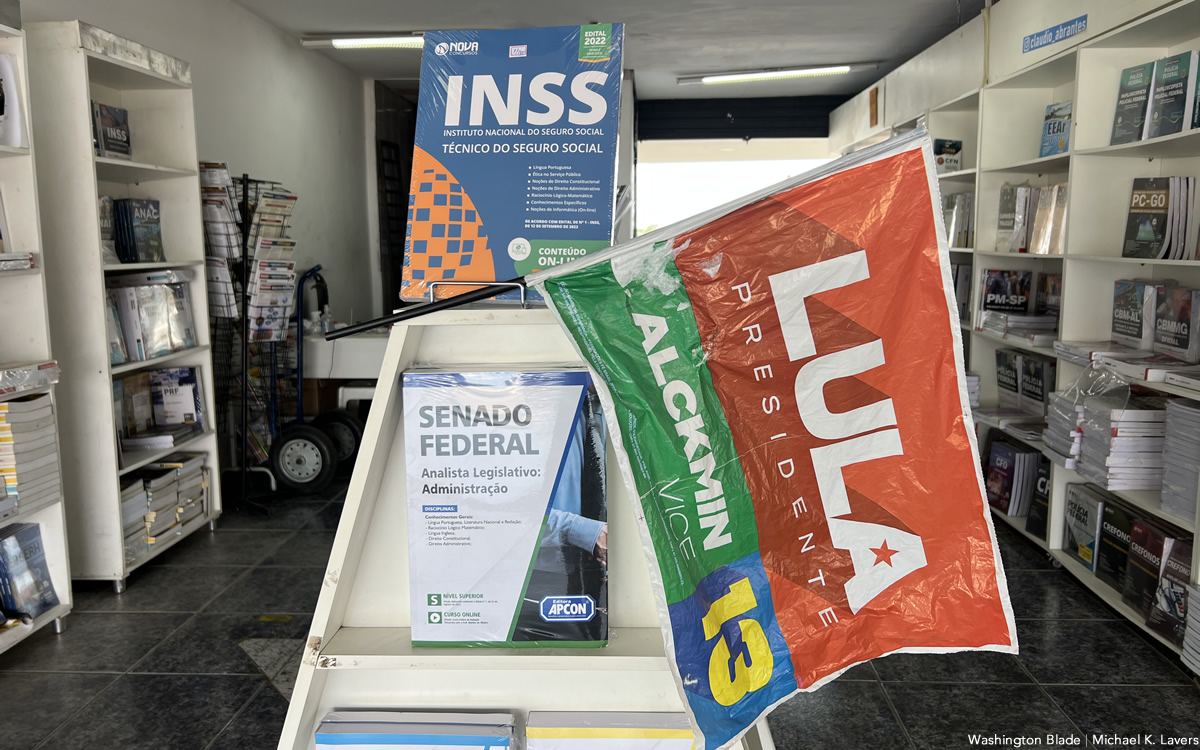 GOP State lawmakers to hospital: Stop gender-affirming surgeries
The clinic is the only healthcare provider in Tennessee offering clinical care programs for transgender & gender-expansive children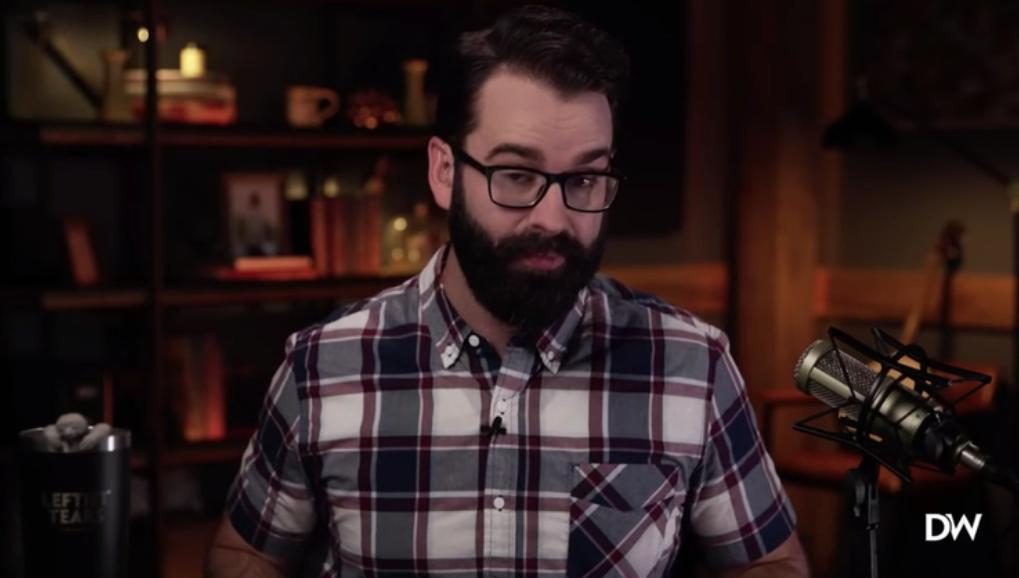 NASHVILLE – A group of Republican state lawmakers in Tennessee sent a letter to Vanderbilt University Medical Center's Pediatric Transgender Clinic demanding gender-affirming surgeries cease.
The letter came a few days after Republican Governor Bill Lee called for an investigation into the clinic at the Monroe Carell Jr. Children's Hospital at Vanderbilt in a statement after reporting by transphobic far-right pundit Matt Walsh on his Daily Wire show.
"The 'pediatric transgender clinic' at Vanderbilt University Medical Center raises serious moral, ethical and legal concerns," Governor Lee said in his statement. "We should not allow permanent, life-altering decisions that hurt children or policies that suppress religious liberties, all for the purpose of financial gain. We have to protect Tennessee children, and this warrants a thorough investigation."
State Rep. Jason Zachary and more than 60 of his Republican colleagues sent a letter to addressed to the chair of the hospital's board of directors calling on Vanderbilt to halt the Clinic's trans youth healthcare regarding gender affirming treatments.
This is a time in which elected leaders must boldly lead and speak on behalf of the people.
I've been joined by my esteemed @tnhousegop colleagues in formally requesting that Vanderbilt Medical halt all gender transition surgeries on minors.
1/ pic.twitter.com/FgiRdLHEM4

— Rep. Jason Zachary (@JasonZacharyTN) September 28, 2022
Zachary also noted the letter also requested that all conscientious and religious objections be honored.
Walsh and the far-right extremist anti-LGBTQ Twitter account Libs of TikTok, run by Brooklyn-based Chaya Raichik have previously grabbed headlines for spreading what Trans advocates and LGBTQ+ activists call anti-LGBTQ hate speech.
Raichik who has been suspended from Facebook and also Twitter for inflammatory lies and propaganda about Trans youth healthcare, pledged to redouble her attacks on hospitals providing trans people with health care, she wrote in a rant on her Substack in which she called gender-affirming care "mutilating the body." 
Libs of TikTok has reportedly been suspended multiple times on multiple platforms, including Instagram, Facebook, and Twitter. Raichik's last Twitter suspension came for accusing LGBTQ people of "grooming" children, which Twitter confirmed violates its policies against hateful conduct.
In line with the earlier attacks on Boston's Children's Hospital and Washington D.C.'s Children's with misinformation and misleading characterizations of the trans youth health care provided by those facilities, in a lengthy thread Twitter the Daily Wire's Walsh attacked Vanderbilt's clinic.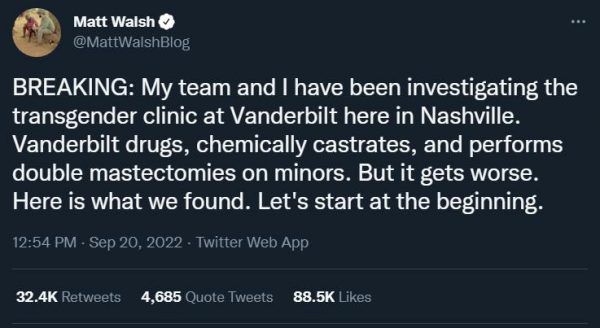 Vanderbilt opened its trans clinic in 2018. During a lecture the same year, Dr. Shayne Taylor explained how she convinced Nashville to get into the gender transition game. She emphasized that it's a "big money maker," especially because the surgeries require a lot of "follow ups" Walsh tweeted adding:
Vanderbilt was apparently concerned that not all of its staff would be on board. Dr. Ellen Clayton warned that "conscientious objections" are "problematic." Anyone who decides not to be involved in transition surgeries due to "religious beliefs" will face "consequences"
In case the objectors hadn't gotten the memo, Vanderbilt unveiled a program called "Trans Buddies." The "buddies" are trans activists from the community who attend appointments with trans patients, monitoring the doctors to guard against "unsafe" behavior such as misgendering, Walsh continued.
Vanderbilt makes their Trans Buddies available to children, too. They make lots of "services" available to children, including chemical castration. Though at some point in the last month they removed explicit admission of this fact from their site. Here's the archived screenshot:

But they must have forgot to delete a video from Vanderbilt Psychiatry's Youtube channel back in 2020 which admits explicitly that they will give and have given irreversible hormone drugs to children as young as 13, Walsh wrote in the thread.
After they have drugged and sterilized the kids, Vanderbilt — as explained in this video presentation by plastic surgeon Julien Winocour and Physician's Assistant Shalyn Vanderbloemen — will happily perform double mastectomies on adolescent girls.
So, let's review. Vanderbilt got into the gender transition game admittedly in large part because it is very financially profitable. They then threatened any staff members who objected, and enlisted a gang of trans activists to act as surveillance in order to force compliance.
They now castrate, sterilize, and mutilate minors as well as adults, while apparently taking steps to hide this activity from the public view. This is what "health care" has become in modern America, Walsh finished.
Vanderbilt responded to Walsh in a statement:
"(VUMC) is now the subject of social media posts and a video that misrepresent facts about the care the Medical Center provides to transgender patients," said the university. "VUMC began its Transgender Health Clinic because transgender individuals are a high-risk population for mental and physical health issues and have been consistently underserved by the U.S. health system."
Walsh also shared a video that featured Vanderbilt University law and genomics professor Ellen Clayton, who discouraged physicians from religious objections to transgender surgeries.
"Saying that you're not going to do something because of your … religious beliefs is not without consequences, and it should not be without consequences," she said in the undated clip. "I just want to put that out there. If you don't want to do this kind of work, don't work at Vanderbilt."
The University in its statement disputed that assertion by Clayton:
"Our policies allow employees to decline to participate in care they find morally objectionable, and do not permit discrimination against employees who choose to do so. This includes employees whose personal or religious beliefs do not support gender-affirming care for transgender persons," Vanderbilt wrote.
The Tennessee Equality Project notes that the clinic is the only healthcare provider in the state offering clinical care programs for transgender and gender-expansive children and adolescents.