Mariela Castro to push for marriage, LGBT rights in Cuba
Former president's daughter did not provide specific details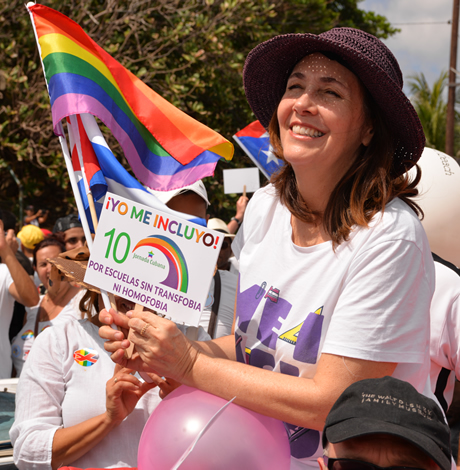 Hatzel Vela, a Havana-based reporter for the South Florida television station WPLG, reported National Center for Sexual Education (CENESEX) Director Mariela Castro made the comments during a press conference in the Cuban capital.
During Q&A, @CastroEspinM talks #gay marriage in #Cuba; says there will be several proposals to National Assembly regarding that issue and others. @WPLGLocal10 pic.twitter.com/KUXZSZpQTo

— Hatzel Vela (@hatzelvela) May 4, 2018
On Cuba, a Miami-based magazine that covers the Communist island, reported Mariela Castro said CENESEX in July will propose amending the Cuban constitution and changing the country's family and penal codes when the National Assembly meets again. Media reports indicate Mariela Castro did not provide specific details when she spoke to reporters.
Mariela Castro, who is a member of the National Assembly, spoke to reporters ahead of CENESEX-organized events in Havana and in the city of Pinar del Río that will commemorate the International Day Against Homophobia and Transphobia. The press conference also took place less than a month after the National Assembly chose Miguel Díaz-Canel succeeded Raúl Castro as the country's president.
Lesbian granted custody of daughter's children in 2017
More than 25,000 gay men and others deemed unfit for military services were sent to labor camps known by the Spanish acronym UMAP in the years after the 1959 Cuban revolution that brought Raúl Castro's brother, Fidel Castro, to power. The Cuban government until 1993 forcibly quarantined people with HIV/AIDS in state-run sanitaria.
Cuba in 1979 repealed its sodomy law. Fidel Castro nearly three decades later apologized for the work camps during an interview with a Mexican newspaper.
The Cuban constitution currently defines marriage as between a man and a woman.
Mariela Castro has previously said she supports marriage rights for same-sex couples. LGBT activists who work independently of Mariela Castro and CENESEX in recent years have launched a campaign that urges Cuban lawmakers to debate the issue.
Puerto Rico, Colombia, Argentina, Uruguay and Mexico City are among the jurisdictions in Latin America in which same-sex couples can legally marry.
Cuba since 2008 has offered free sex-reassignment surgeries through its national health care system, although Mariela Castro has previously said less than 40 people have been able to receive them. Mariela Castro voted against a 2013 proposal that sought to add sexual orientation to Cuba's labor law because it did not include gender identity.
Díaz-Canel defended Mariela Castro's recent doctoral thesis that focused on the "social integration" of transgender people. Díaz-Canel also supported El Mejunje, an LGBT cultural center in the city of Santa Clara, when he was secretary of the Communist Party in Villa Clara Province.
The Inter-American Court of Human Rights in January
issued a landmark ruling
that recognizes same-sex marriage and transgender rights. The decision is not legally binding in Cuba because it is not party to the American Convention on Human Rights.
A three-judge panel in Havana last October granted a woman custody of her late daughter's three children who she is raising with her same-sex partner. Acepto, a group that advocates for marriage rights for same-sex couples in Cuba, in January noted the ruling is potentially the first time the Cuban government has legally recognized the "legitimacy of a non-heteronormative family."
"We will see what happens," Acepto told the Washington Blade on Friday after Mariela Castro's press conference.
Mariela Castro promoverá matrimonio igualitario, derechos LGBT en Cuba
La hija del expresidente cubano Raúl Castro el viernes dijo que su organización presentará propuestas en la Asamblea Nacional de país que extenderían el matrimonio y otros derechos a la comunidad LGBT.
Hatzel Vela, un reportero basado en La Habana por WPLG, una estación de televisión del sur de Florida, reportó Mariela Castro, la directora del Centro Nacional de Educación Sexual (CENESEX), hizo los comentarios durante una conferencia de prensa en la capital cubana.
On Cuba, una revista basada en Miami que reporta sobre la isla comunista, reportó Mariela Castro dijo que el CENESEX en julio propondrá enmendar la constitución cubana y cambiar los códigos penales y familiares cuando la Asamblea Nacional se reúne otra vez. Los informes de los medios indican que Mariela Castro no dio detalles específicos cuando habló a los reporteros.
Mariela Castro, quien es parlamentaria, habló a los reporteros antes de los eventos organizados por el CENESEX en La Habana y en la ciudad de Pinar del Río que conmemorarán el Día Internacional contra la Homofobia y la Transfobia. La conferencia de prensa también se realizó menos de un mes después de la selección de Miguel Díaz-Canel para suceder a Raúl Castro como presidente del país.
Más de 25,000 hombres gay y otros considerados no aptos para los servicios militares fueron enviados a las UMAPs, campos de trabajo, en los años después de la revolución cubana que llevó al poder al hermano de Raúl Castro, Fidel Castro, en 1959. El gobierno cubano hasta 1993 puso en cuarentena a personas con VIH/SIDA en sanitarias estatales.
Cuba en 1979 derogó su ley de sodomía. Fidel Castro casi tres décadas más tarde se disculpó por los campos de trabajo durante una entrevista con un periódico mexicano.
La constitución cubana define el matrimonio como entre un hombre y una mujer.
Mariela Castro ha dicho anteriormente que ella apoya el matrimonio igualitario. Los activistas LGBT quien trabajan independientemente de Mariela Castro y el CENESEX en los últimos años han lanzado una campaña que instan a los legisladores cubanos de debatir el tema.
Las parejas del mismo sexo pueden casarse en Puerto Rico, Colombia, Argentina, Uruguay, la Ciudad de México y otras jurisdicciones en América Latina.
Cuba desde 2008 ha ofrecido las cirugías de asignación de sexo por gratis por su sistema de salud pública, aunque Mariela Castro ha dicho anteriormente que menos de 40 personas han podido recibirlas. Mariela Castro en 2013 votó en contra de una propuesta que buscaba añadir la orientación sexual a la ley de labor de Cuba porque no incluyó la identidad de género.
Díaz-Canel defendió la reciente tesis doctoral de Mariela Castro que enfocó sobre la "integración social" de personas trans. Díaz-Canel también apoyó El Mejunje, un centro cultural LGBT en la ciudad de Santa Clara, cuando era secretario del Partido Comunista en la provincia de Villa Clara.
La Corte Interamericana de Derechos Humanos en enero emitió un fallo histórico que reconoce el matrimonio igualitario y los derechos de la comunidad trans. La decisión no es jurídicamente vinculante en Cuba porque el país no es parte de la Convención Americana sobre Derechos Humanos.
Un panel de tres jueces en La Habana el pasado octubre dio a una mujer la custodia de los tres hijos de su hija fallecida quien está criando con su pareja del mismo sexo. Acepto, un grupo que promueve el matrimonio igualitario en Cuba, en enero notó que el fallo es potencialmente la primera vez el gobierno cubano ha reconocido legalmente la "legitimidad de una familia no heteronormativa."
"Veremos que pasa," Acepto dijo al Washington Blade el viernes después de la conferencia de prensa de Mariela Castro.
The daughter of former Cuban President Raúl Castro on Friday said her organization plans to submit proposals to the country's National Assembly that would extend marriage and other rights to LGBT Cubans.
Vatican newspaper: Pope Francis meets with trans folk sheltered in church
L'Osservatore Romano noted that the pope previously met with some of the transgender residents sheltering in the church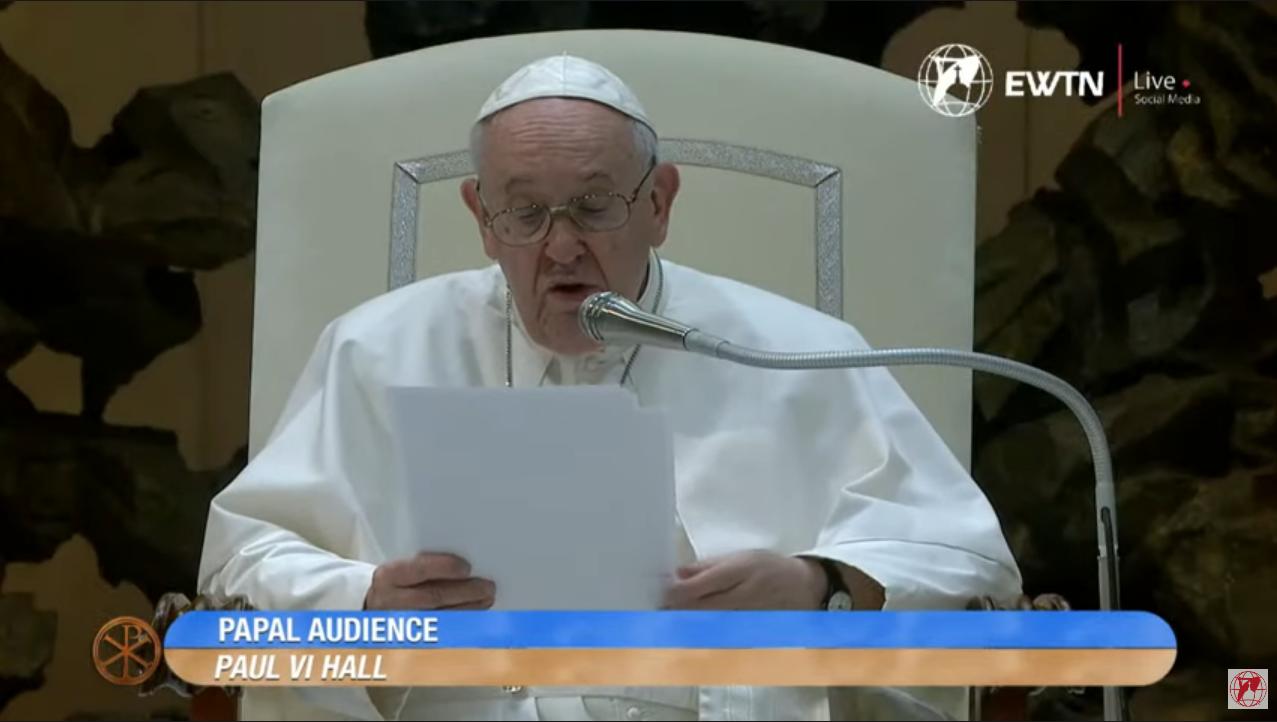 ROME – The Vatican's newspaper L'Osservatore Romano reported that during the Pope's weekly audience in St. Peter's Basilica on Wednesday, Pope Francis met with a fourth group of transgender people who are staying in a church on the outskirts of The Eternal City.
Sister Genevieve Jeanningros and the Rev. Andrea Conocchia told L'Osservatore Romano that this was the fourth papal audience since The Blessed Immaculate Virgin community in the Torvaianica neighborhood of the Roman suburbs opened its doors to transgender people during the coronavirus pandemic.
L'Osservatore Romano noted that the pope previously met with some of the transgender residents sheltering in the church on April 27, June 22 and Aug. 3. "No one should encounter injustice or be thrown away, everyone has dignity of being a child of God," the paper quoted Sister Jeanningros as saying.
Francis has earned praise from some members of the LBGTQ community for his outreach. When asked in 2013 about a purportedly gay priest, he replied, "Who am I to judge?" He has met individually and in groups with transgender people over the course of his pontificate the Associated Press reported Wednesday.
But he has strongly opposed "gender theory" and has not changed church teaching that holds that homosexual acts are "intrinsically disordered." In 2021, he allowed publication of a Vatican document asserting that the Catholic Church cannot bless same-sex unions since "God cannot bless sin," the AP noted.
Multiracial LGBTQ youth face heightened suicide risk
Nearly half of multiracial LGBTQ youth (48%) reported seriously considering suicide in the past year, compared to 45% of all LGBTQ youth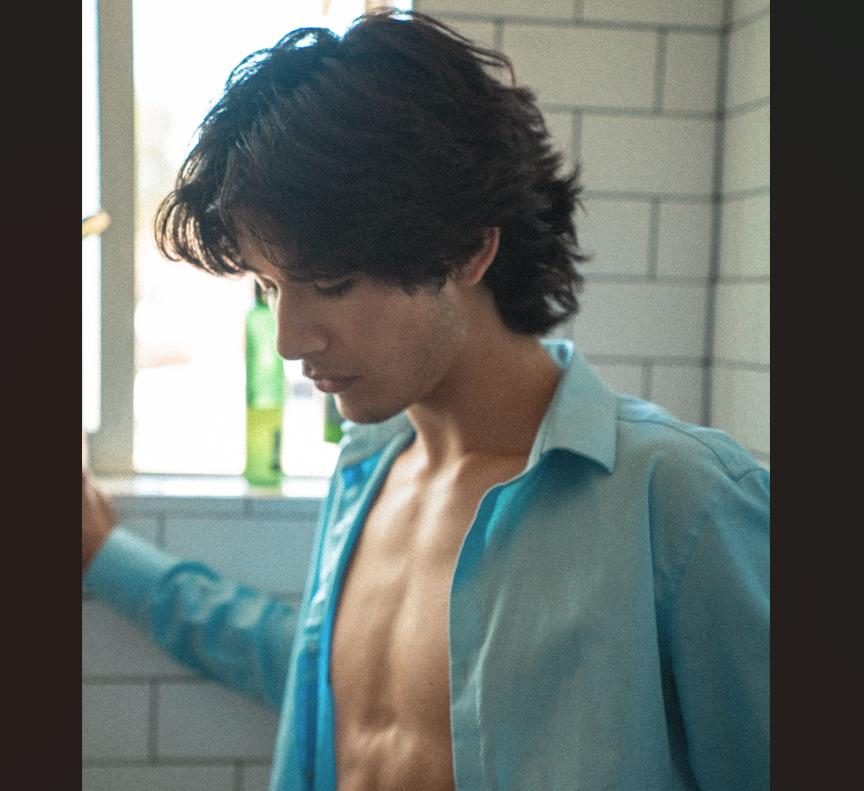 NEW YORK – A new report released today by The Trevor Project, the world's largest suicide prevention and mental health organization for LGBTQ young people, is the first of its kind to exclusively explore the mental health and well-being of multiracial LGBTQ youth, highlighting the unique mental health experiences among youth of different racial backgrounds.
Key findings include:
Nearly half of multiracial LGBTQ youth (48%) reported seriously considering suicide in the past year, compared to 45% of all LGBTQ youth
Nearly one in five multiracial LGBTQ youth (17%) attempted suicide in the past year, compared to 14% of all LGBTQ youth
Multiracial transgender and nonbinary youth reported higher rates of suicide risk, with 55% seriously considering suicide and 22% attempting suicide in the past year
Multiracial LGBTQ youth who are exclusively youth of color reported higher rates of both seriously considering (52%) and attempting suicide (21%) in the past year compared to multiracial LGBTQ youth who are White and another race/ethnicity
"These findings shine a light on the unique mental health challenges and suicide risk of young people living with the distinctive identities of being multiracial and LGBTQ. The research world has largely overlooked this group of young people and how they might experience various risk and protective factors," said Myeshia Price, Director of Research Science at The Trevor Project. "These novel findings overwhelmingly point to an urgent need to invest in mental health services and prevention programs that specifically affirm the identities of multiracial LGBTQ youth and are attuned to the nuances of how they navigate and experience the world."
Multiracial LGBTQ youth reported higher rates of negative risk factors — such as experiences of homelessness, food insecurity, and discrimination and victimization based on their race/ethnicity, sexual orientation, or gender identity — than their peers. In particular, multiracial LGBTQ youth who are exclusively youth of color reported higher rates of race/ethnicity-based discrimination compared to multiracial LGBTQ youth who are White and another race/ethnicity (55% vs. 37%). These findings highlight the potential role that racism contributes to poor mental health among young people of color.
These data also illustrate protective factors unique to multiracial LGBTQ youth, which may play an important role in uplifting their wellbeing and preventing suicide. Multiracial LGBTQ youth who reported high levels of social support from family and high levels of support from friends had significantly lower odds of attempting suicide in the past year than youth who did not have that support (55% and 39%).
This report was created using data from a national sample of nearly 4,739 multiracial LGBTQ youth ages 13–24 who participated in The Trevor Project's 2022 National Survey on LGBTQ Youth Mental Health. The full report can be found below or here.
If you or someone you know needs help or support, The Trevor Project's trained crisis counselors are available 24/7 at 1-866-488-7386, via chat at TheTrevorProject.org/Get-Help, or by texting START to 678678. 
Florida school removes posters of Black heroes, teacher resigns in protest
"DeSantis's culture wars are infiltrating every corner of our state, and it's Florida's students who are paying the price"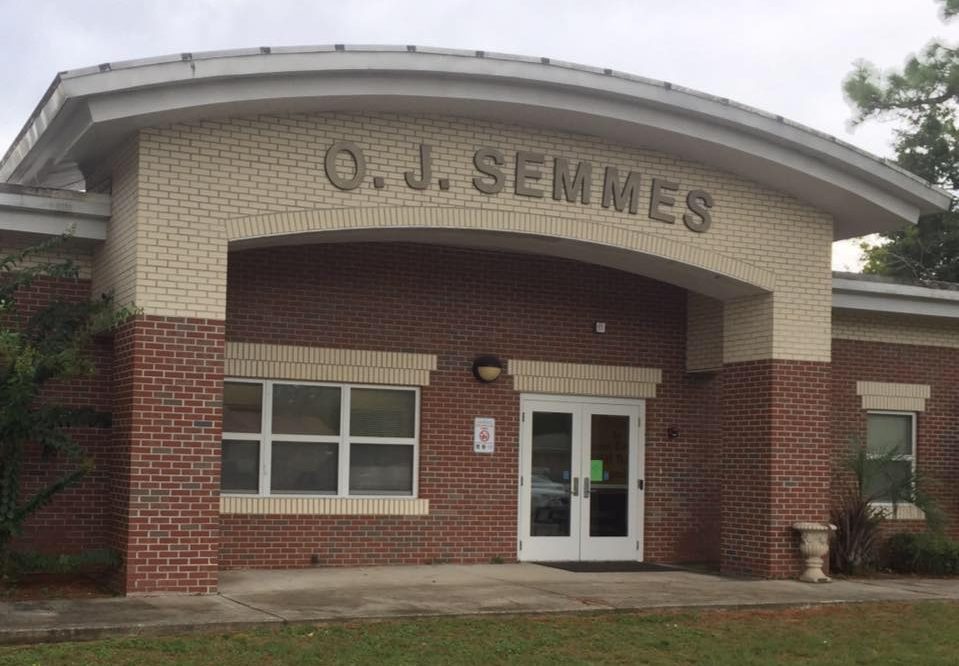 PENSACOLA – A career special education teacher in Escambia County, Florida resigned this past week just as classes were scheduled to start after a Escambia County Public School District staffer removed posters and pictures of historically significant Black Americans from his classroom.
Michael James, 61, who has taught special ed classes for the past fifteen years told Pensacola News Journal reporter Colin Warren-Hicks in an interview this week that he had emailed a letter to Florida Republican Gov. Ron DeSantis and Escambia County Superintendent Tim Smith in which he wrote that a district employee removed the pictures citing the images as being "age inappropriate."
Images that were removed from the bulletin board at O.J. Semmes Elementary School included depictions of Martin Luther King Jr., Harriett Tubman, Colin Powell and George Washington Carver, James said.
"It really floored me," James told the News Journal. "I've been teaching special education for 15 years, and it just really floored me when she did that."
James chose the board's theme because the majority of the students and the residents in the neighborhoods that surround O.J. Semmes are Black, and he wanted to motivate his students with inspirational leaders they could easily look up to and see themselves.
The Pensacola News Journal reported that Escambia County Public Schools Superintendent Tim Smith  said that "teachers are permitted to decorate their classrooms with educational materials and he was unaware of any policies that would prohibit a teacher from displaying pictures of inspirational American heroes on their walls."
Smith said a full investigation of the incident, which he called an "anomaly," has been launched.
U.S. Rep. Charlie Crist, (D-FL 13th District) who is running to secure the Democratic Party nomination to oust DeSantis in the November elections took aim at the sitting governor in a Facebook post:
On Wednesday afternoon the Congressman expanded his remarks saying:
"This is the sad reality of Ron DeSantis' Florida — a teacher, in a predominantly Black community, comes into their classroom to see posters of historically Black American heroes, including President (Barack) Obama, taken down for being 'inappropriate,' Crist said in a statement. "DeSantis' culture wars are infiltrating every corner of our state, and it's Florida's students who are paying the price."
Florida Politics reported that the controversy comes as the first Florida schools, including Escambia County schools, begin their first academic year under legislation signed by DeSantis that targets "critical race theory."
Among other rules, the law prohibit lessons teaching students that they are inherently racist, sexist or oppressive because of their race, color, sex or national origin. It would also ban instruction that they are personally responsible and should feel guilty for the past actions of members of their race, color, sex or national origin.