Lupe Valdez's campaign for the 'everyday Texan' could make LGBT history
Democratic victor in May 22 run-off will take on anti-LGBT Gov. Abbott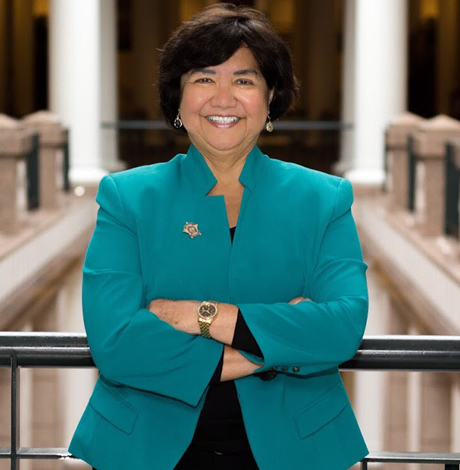 You can count many ways in which former Dallas County Sheriff Lupe Valdez's election as the next governor of Texas would be a milestone victory.
She could become the first openly gay person elected governor in the United States. She could be the second Latina governor. Her victory as a Democrat would unseat an anti-LGBT incumbent and represent a change for the Republican stronghold state.
But in an exclusive interview Monday with the Washington Blade, Valdez wasn't focused on those milestones and said the focus of her bid for the Democratic nomination to unseat Texas Gov. Greg Abbott was on the "everyday Texan."
"The everyday Texan is finding it harder and harder to make ends meet, to get ahead and stay ahead, and our current governor has more interest in his special issue than the everyday Texan," Valdez said. "I'm committed to making the everyday Texan and, of course, the other folks, the LGBT, the minority actually have a say in the everyday Texas."
Despite that focus, Valdez, who served four terms as Dallas County sheriff from 2005 to 2017 until she resigned to kick off her campaign, acknowledged being the first openly gay person elected governor in the United States would be significant.
"It would definitely say that Texas is what we actually believe it is — an inclusive state that welcomes all the people," Valdez said. "And so therefore, I think my election would actually come out and stand strong in saying that this is not the old Texas, this is not the Texas of the past. This is a new Texas that is welcoming and will accept everybody."
Valdez has competition for the distinction of being the first openly gay person elected governor. Other gay candidates seeking to become governor are Rep. Jared Polis (D-Colo.) in Colorado and state Sen. Rich Madaleno (D-Montgomery County) in Maryland. Bisexual Gov. Kate Brown is seeking re-election in Oregon and bisexual actress Cynthia Nixon is challenging Gov. Andrew Cuomo in New York. In Vermont, transgender businessperson Christine Hallquist is running for governor.
A win for Valdez would be a win for the LGBT community not just because she could be the first openly gay person elected governor, but also because she'd be taking out one of the most anti-LGBT governors in the country.
Among other things, Abbott has signed an anti-LGBT "religious freedom" adoption bill into law, urged the Texas Supreme Court to undermine the 2015 ruling for marriage equality nationwide, and called a special session of the state legislature for the sole purpose of passing anti-transgender bathroom legislation, which lawmakers ultimately rejected.
Valdez said Abbott's tenure has "been harmful to everything, not just the LGBT," including Texans as a whole and other minorities, such as Muslims and immigrants.
"I don't believe that's the Texas brand, and I want to show him," Valdez said. "Discrimination is not acceptable in any shape, so we need to continue to fight against the bathroom bill. I'm trying to find a decent way to say this madness that is 'show me your papers' bills and discrimination bills. They're unpopular with the majority of Texas. Yes, there's a small percentage that is in favor, but the majority of Texas is not, so we need to start governing for the majority of Texas."
If elected governor, Valdez said she'd take Texas in the opposite direction and seek to pass pro-LGBT bills, including legislation enacting a statewide prohibition on anti-LGBT discrimination.
"I'm going to fight for everybody, including the LGBTQ community," Valdez said. "We have to have a comprehensive non-discrimination protections bill. We have to have a hate crimes protections bill, and we have to find some way of having health care that is culturally competent. Say that in a mouthful, but it's true that we need to be sensitive to the HIV folks and transgender folks."
With studies showing 40 percent of homeless youth are LGBT, Valdez also said making changes to assist the LGBT homeless population is an important task.
"You have the homeless youth that are kicked out, and there's still old Texas attitudes, and they're kicked out of the homes because they're LGBTQ," Valdez said. "In a homeless situation, the parents have to sign for the child to be able to go into a shelter. If he's LGBTQ, the parent doesn't even want to talk to them. How are they going to sign for it? We have to make arrangements for that."
The potential of Valdez to become the first openly gay governor and unseat an anti-LGBT incumbent won her the endorsement of the Gay & Lesbian Victory Fund, which declared its support for Valdez in March. The Human Rights Campaign hasn't yet made an endorsement in the race.
Annise Parker, who's CEO of the Victory Fund and won historic elections herself to become an openly gay mayor of Houston, said having a lesbian Latina defeat an anti-LGBT governor would "have enormous consequences for Texas and the entire country."
"With a primary win this month, Lupe will set up a general election battle that puts positive solutions against the divisive politics Gov. Abbott thrives on – and in a deep red state with a legislature hostile to LGBTQ equality," Parker said. "Electing a Democratic governor in Texas will be tough, but a victory would be transformational. With Lupe in the governor's mansion, we know hateful legislation is dead on arrival, and legislators will be forced to focus on policies to improve people's lives, not make them more difficult."
But Valdez has to overcome an additional step before she wins the Democratic nomination to take on Abbott. Although Valdez won a plurality of the vote in the March 6 Democratic primary, the race now proceeds to a run-off with businessperson Andrew White, who was the runner-up. The run-off is set for May 22.
White has his own faction of support, including an endorsement from the Houston GLBT Political Caucus, but Valdez said her experience makes her the clear choice to become the Democratic nominee.
"I'm going to laugh here," Valdez said. "I'm an Army veteran, I was a federal agent for over 20 years, I was the sheriff of Dallas County for the last 13 years. By the way, Dallas County is the ninth largest county in the United States, the sheriff's department is the seventh largest department in the United States. I oversaw over 2,500 employees and I had a budget of over $160 million. The experience is what already talks."
Valdez faces an uphill challenge in her bid to unseat Abbott in a traditionally Republican state. A Quinnipiac poll in April found she trails him by nine points, with Abbott leading 49-40 percent. Meanwhile, White has a similar standing and trails the incumbent by seven points, with Abbott leading 48-41 percent.
But Valdez said that poll is a good sign because Democrats in Texas in recent years have never had anything close to those numbers.
"Excuse me? Ten points is the closest we've been in over 10 years," Valdez said. "The prior people that have run against have not gotten that close, and we haven't even started running against him. We're not even calling him out or going to him on anything. We're just fighting right now in the Democratic primary. If we're within 10 points, that's the best any candidate has done in quite a while, and we haven't even started with him."
Valdez also said she isn't afraid of a challenge, citing her beginnings in San Antonio as one of eight children of parents who were migrant farm workers.
"My favorite phrase on that, people keep saying, 'This is an uphill challenge,'" Valdez said. "Excuse me? What kind of other challenges do we have? As an LGBTQ Latina from very humble beginnings, I don't know if you know my story…I grew up in the poorest zip code and the highest crime in San Antonio. What other challenge have I had except uphill? That's all we know is an uphill battle. So, I'm getting pretty good at these."
With President Trump having occupied the White House for more than a year, Valdez also reflected on his presidency. In the aftermath of a transgender military ban, revocation of bathroom protections for transgender students and "religious freedom" executive actions, Valdez said Trump betrayed his campaign promise to be a friend to LGBT people.
"He started out his campaign saying that he was going to have LGBTQ rights, and he started out with that, but then he turned around and pulled some of the stuff he's been pulling," Valdez said. "All that says is — how do you politely say two-faced? I don't know how you can politely say he said something for the campaign just to get people on your side, and then you turn around and do something else."
Asked whether she'd seek to shield the Texas National Guard from the transgender military ban, Valdez said she'd "fight to stop some of his actions," recalling her own experience being a lesbian in the military under an anti-gay ban at the time of the Vietnam War.
"Back then, there was no protection," Valdez said. "I know what it feels like to be left out there with no protection. I know what it feels like to not have people support you. So, of course, I'm going to fight to put these protections [in]. The transgender people are of value to the National Guard, to the military, they're of value. They wouldn't have been accepted in the first place if they weren't of value."
Pressed on how she'd fight the transgender military ban, Valdez talked about statewide LGBT non-discrimination protections and the recent fight against the bathroom bill.
"We're going to go back to the same thing, the comprehensive non-discrimination protections, the hate crimes protections and there is already a strong push in Texas for transgender protections," Valdez said. "The bathroom bill was totally against transgender, and there were so many middle-class families who came up and fought and said, 'Look at my child. My child is transgender and they're causing no harm to your school.' So there's already a strong fight in Texas and we will build on that so we can pass laws to stop the discrimination against the transgender."
On whether sexual orientation has emerged as an issue in her campaign, Valdez said it hasn't come up and that marks a significant change from when she first ran for sheriff in 2004.
"I'm going to tell you a little story and that sometimes causes me pain. When I ran for sheriff 13 years ago, I went to the Latino Police Officers' Association. I went to their leadership, and I said, 'I would appreciate your endorsement,'" Valdez said. "One member literally said to me, 'We are not going to endorse an f-ing lesbian. You will embarrass us and you will cause us nothing but embarrassment to our association.' I mean, I can literally remember walking out of there with literally my heart in my feet because it was so painful."
But Valdez said her victory as sheriff in the 2004 election proved that anti-gay member's predictions were incorrect and "a majority of Dallas did not feel that way."
"I was an out lesbian when I won," Valdez said. "So, the majority of Dallas did not feel that. Are there people that still feel that way? Yes. But I don't believe that is the majority of Texas. I do believe there are some loud, very loud voices against it. But I do believe they're in the minority. As you become less positive, less powerful, you yell harder. And these people are yelling very hard because they're not going to be the majority."
Although Valdez said she hasn't yet encountered opposition based on her sexual orientation in her gubernatorial campaign, she expects that to change when she secures the Democratic nomination and challenges Abbott head on.
"Remember we're in the Democratic primary," Valdez said. "I don't think those will come until we get in the general. Most of the Democrats in Texas are pretty progressive and the state party has taken a stand for non-discrimination protections against LGBTQ…So, I don't think I'll run into those issues in the primary. Where those issues will come up, I'm sure, is in the general."
Valdez's race isn't the only statewide contest in Texas attracting national attention. Another high-profile race is Rep. Beto O'Rourke's (D) bid to unseat Sen. Ted Cruz (R), who's up for re-election this year and has a strong anti-LGBT record that includes introducing a constitutional amendment that would have blocked the U.S. Supreme Court's ruling for same-sex marriage.
A recent Quinnipiac poll put O'Rourke within striking distance of Cruz in November. Although the poll found 47 percent of Texas residents support Cruz, 44 percent back O'Rourke.
Valdez was initially reluctant to comment on the U.S. Senate race, saying she's focused on her own, but conceded having both herself and O'Rourke on the Democratic ticket in November would have significant potential advantages.
"Of course, I want him to win," Valdez said. "Of course, I would work with him and together both our campaigns would bring in some strong votes. He's weak on the Hispanic vote. I'm very strong on the Hispanic vote, so a combination of both of us would more than likely bring out more voters."
With Valdez and O'Rourke mounting strong challenges in Texas, the state could soon shift from being a "red" state to "purple" state, and a "blue" if demographics keep shifting to more a diverse population.
But Valdez said the change for a difference in election outcomes is already present because "Texas is not a red state, it's a non-voting state" and her effort is focused on getting to the polls voters who haven't cast ballots before.
"We're going to go the grassroots and pull out these folks that have not been voting," Valdez said. "And the fact is that happened with Hillary, all these people just assumed that Hillary was going to win, so we're not going to go vote. I think Trump has been the best thing that happened to the Democrats because they're all excited and they don't want to see this happen again, so you have more people coming out to vote."
Valdez said the victories of Democrats in recent special elections throughout the country and the strong Democratic turnout in the March 6 primary in Texas demonstrates Democrats are ready to head to the polls to make change.
"Something is happening, something is awakening our voters," Valdez said. "I don't know if it's new voters, or the old voters just deciding maybe they better get out and vote, but we're going to push for both of those, we're going to push for new voters and we're going to push for the voters that haven't voted before. If you don't vote, this is what we get. You need to vote to change it. You want stuff like Trump to continue, stay home, but none of us want that, so we're going to push and get our message out and get folks to get out and vote."
High school students in Maine rescue Pride parade & festival
Maine's motto is "Dirigo" Latin for "I Lead." In keeping with that spirit a group of teens stepped up to make sure Pride happens this year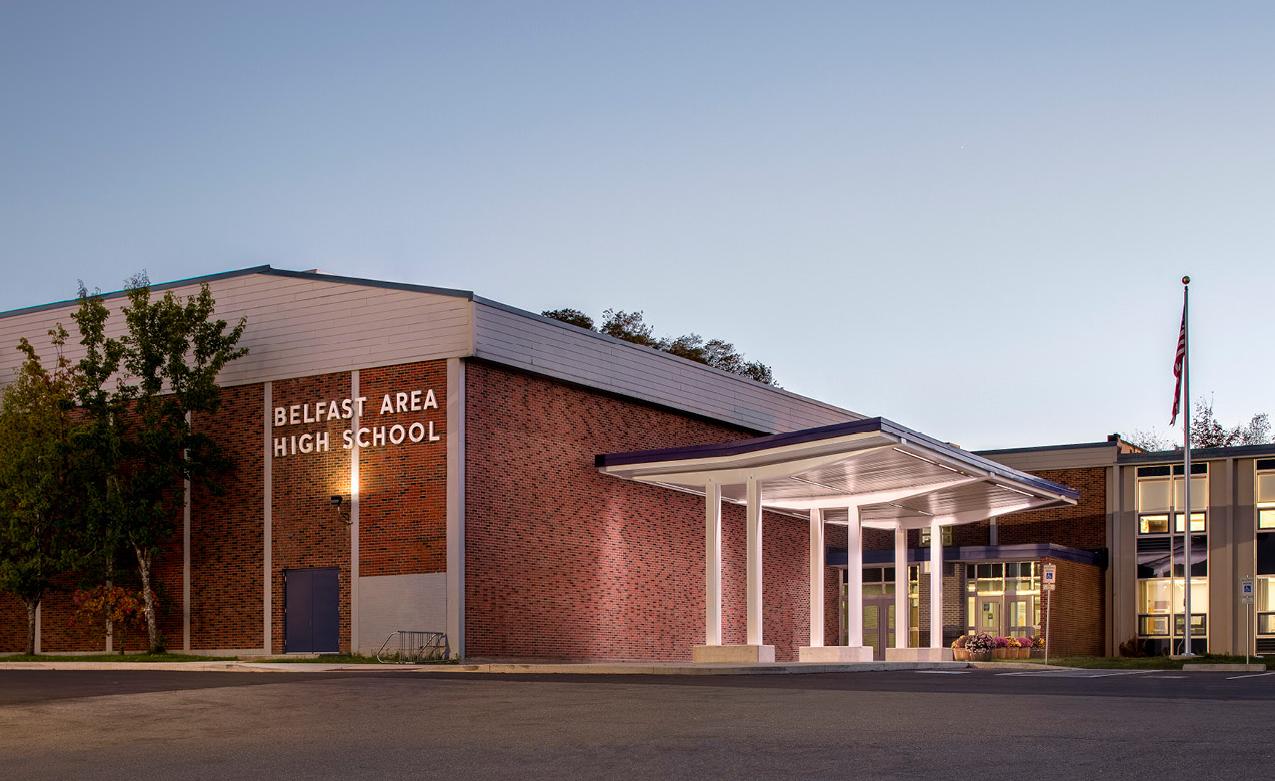 BELFAST, Me. – Located at the mouth of the Passagassawakeag River estuary on Belfast Bay and Penobscot Bay, Belfast is a coastal city of 6,938 people and county seat for Waldo County, 51 miles Southwest of Bangor.
The city is known for being a significant tourist destination in the region over the years due to its antique buildings, historic districts, theater and arts, delicious food, and opportunities to get out into nature.
This year it will be a destination for LGBTQ+ Mainers to celebrate Pride- thanks to some dedicated high schoolers.
The state motto of Maine is "Dirigo" which is Latin for "I Direct" or "I Lead." In keeping with that spirit, The Bangor Daily News reported that when no adults would revive the community Pride parade in Belfast, a group of motivated Belfast Area High School students stepped up to make sure that the event — which has been on a pandemic hiatus — happens this year.
The city's first-ever Pride parade and festival took place in 2016, and became an annual tradition. But no adult organizers had come forward this year to keep the tradition going, the paper reported.
Enter members of the Gender and Sexuality Alliance, which formed at Belfast Area High School eight years ago. According to the Daily News, Willa Bywater, 17-year-old president of the school's GSA decided that keeping Pride alive, especially after the lock-downs and isolation of the coronavirus pandemic, was a critical need not just only for Belfast's LGBTQ+ community but others as well.
Bywater and her fellow 20 club members secured a permit from the city of Belfast, found sponsors, raised money for banners, flags and other expenses and grappled with the procuring of liability insurance. Ultimately, the high school agreed to cover the event under the school's policy, a move that surprised and pleased the teens, Annie Gray, the club's co-advisor told the Daily News.
Bywater noted that it has been a lot of work to organize the parade — but it's well worth it.
"I think that this is the Pride parade for Waldo County, and it feels really important," she said. "After all these years of COVID, it's important to remind ourselves that we're all still here and still going."
The students found support from local businesses the Daily News also reported.
Seth Thayer, a local businessman who was delighted that the high school students have taken the initiative to organize the event and that it will happen again this year. There's something special about the way that rainbow flags fly from homes and businesses all over the city during Pride, he told the paper.
"The thing I love about Pride is that the whole town is involved," he said. "It's such an isolating feeling, to have to hide yourself. And just to see that visual support from people that you don't know, just seeing the Pride flag, it's a powerful thing. I'm excited that it's going to happen."
Thayer said he was glad to make a financial contribution to the students, who have been canvassing for donations.
"I'm really happy that the high schoolers took it over," he said. "I think they'll do a good job. Kids always bring a new energy to things."
Those interested in participating in the Belfast Pride parade are asked to meet at Belfast Area High School at 10:30 a.m. Saturday, June 4, and the parade will begin at 11 a.m. The parade will end just before the Public Landing and Heritage Park.
U.S. Army considering letting LGBTQ+ troops transfer out of hostile states
This policy tweak to the existing Army regulations pertaining to compassionate reassignment would clarify the current standard rules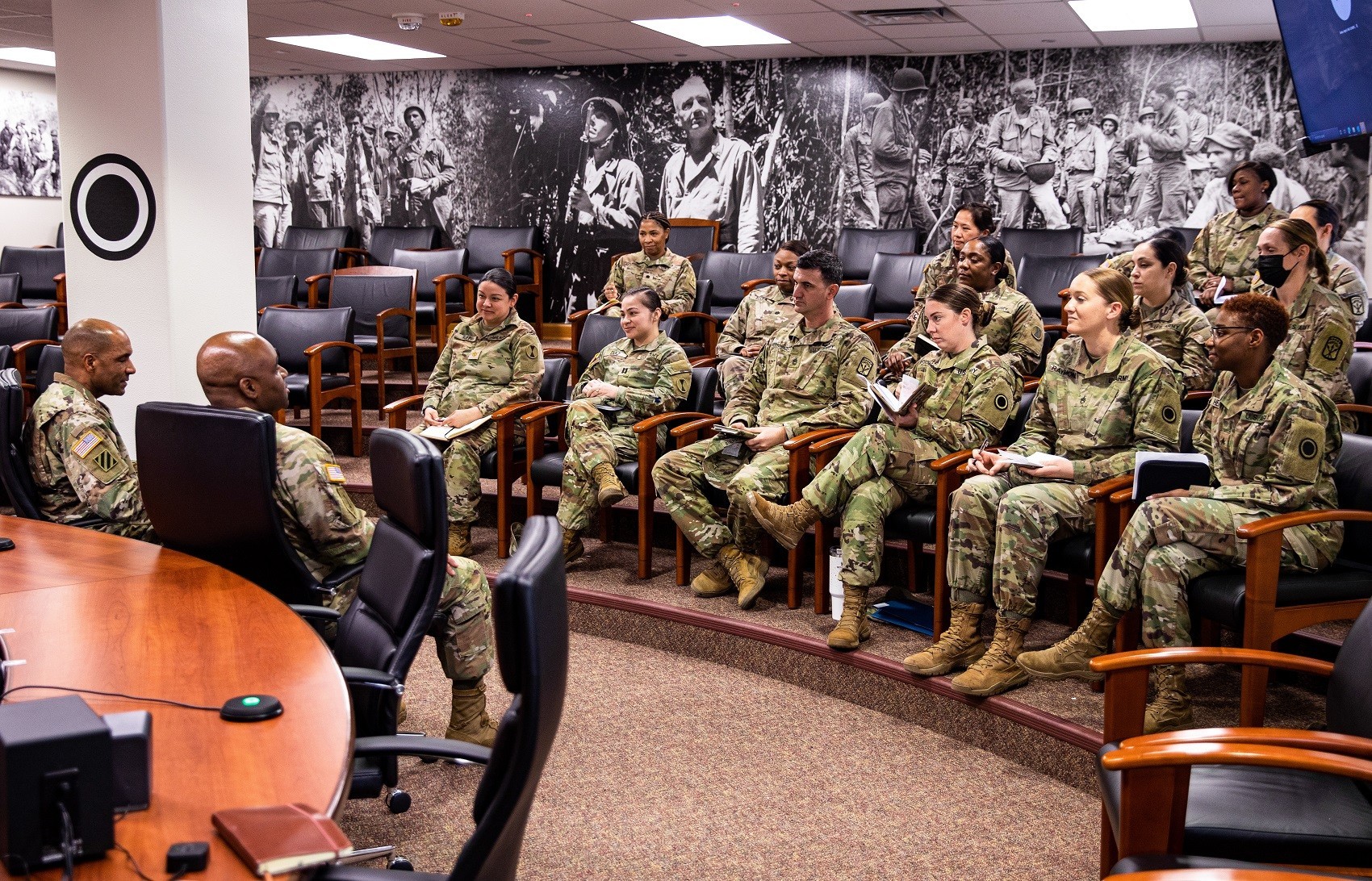 ARLINGTON, Va. – A draft policy is circulating among top officials of the U.S. Army that would allow soldiers to be able to request a transfer if they feel state or local laws discriminate against them based on gender, sex, religion, race or pregnancy.
Journalist Steve Beynon writing for Military.com reported last week the guidance, which would update a vague service policy to add specific language on discrimination, is far from final and would need approval from Army Secretary Christine Wormuth. But if enacted, it could be one of the most progressive policies for the Army amid a growing wave of local anti-LGBTQ+ and restrictive contraception laws in conservative-leaning states, where the Army has a majority of its bases and major commands.
"Some states are becoming untenable to live in; there's a rise in hate crimes and rise in LGBT discrimination," Lindsay Church, executive director of Minority Veterans of America, an advocacy group, told Military.com. "In order to serve this country, people need to be able to do their job and know their families are safe. All of these states get billions for bases but barely tolerate a lot of the service members."
This policy tweak to the existing Army regulations pertaining to compassionate reassignment would clarify the current standard rules, which are oft times fairly vague.
A source in the Army told Beynon the new guidance has not yet been fully worked out through the policy planning process or briefed to senior leaders including the Army Secretary or the Office of the Secretary of Defense Lloyd Austin.
"The Army does not comment on leaked, draft documents," Angel Tomko, a service spokesperson, told Military.com in an emailed statement. "AR 600-100 and 600-200 establish the criteria for which soldiers may request for a compassionate reassignment. The chain of command is responsible for ensuring Soldiers and Families' needs are supported and maintain a high quality of life."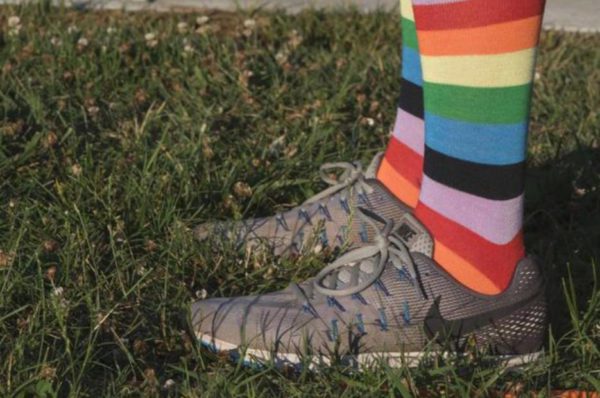 The Crystal City Virginia based RAND Corporation had published a study on Sexual Orientation, Transgender Identity, and Health Among U.S. Active-Duty Service Members in 2015 that listed approximate numbers of LGBTQ+ troops are 6% gay or bisexual and 1% is transgender or nonbinary.
A senior analyst for RAND told the Blade on background those numbers are likely much lower than in actuality as 2015 was less than 4 years after the repeal of 'Don't Ask-Don't Tell' and prior to the Trump enacted Trans service ban in 2017 which was then repealed by the Biden Administration which has had a chilling effect on open service. Another factor is that the current 18-24 year old troops colloquially referred to as 'Gen Z' are much more inclined to embrace an LGBTQ+ identity and that would cause the numbers to be higher than reported.
Also factored in is uncertainty in the tweaking of policy in light of the recent leak of the draft U.S. Supreme Court decision that would effectively repeal Roe v Wade.
According to Military.com it's unclear whether the Army's inclusion of pregnancy on the list would protect reproductive care for soldiers if Roe v. Wade is overturned. That language could be intended to protect pregnant service members or their families from employment or other discrimination, but could also be a means for some to argue for transfers based on broader reproductive rights.
One advocacy group pointed out that the current wave of anti-LGBTQ+ legislation will negatively impact the moral of service members:
"What we're seeing across the board is a small group of elected officials who are trying to politicize and weaponize LGBTQ identities in despicable ways. They're not only doing that to our youth, but the collateral damage is hurting our service members," Jacob Thomas, communications director for Common Defense, a progressive advocacy organization, told Military.com. "[Troops] can't be forced to live in places where they aren't seen as fully human."
Oklahoma Senate passes anti-Trans bathroom bill sends it to Governor
The law stipulates that all students must use bathrooms and locker rooms that match the sex listed on their birth certificates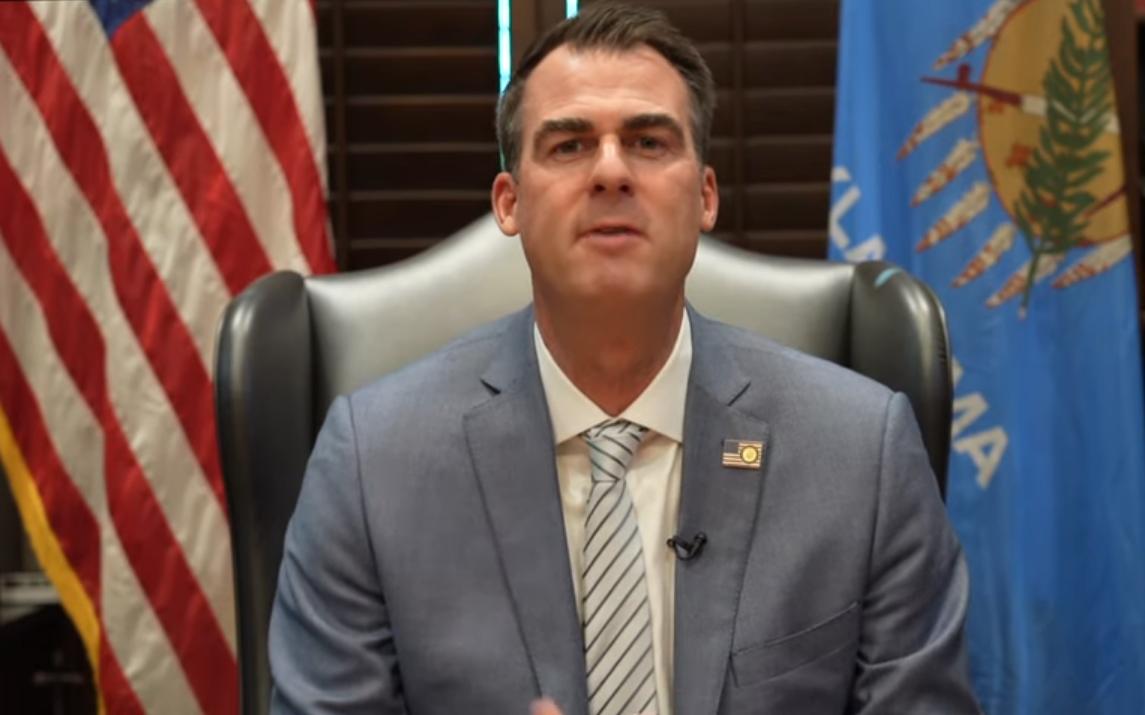 OKLAHOMA CITY – The Oklahoma Republican-majority state Senate passed SB 615 in a 38-7 vote, a measure that will bar transgender students in pre-K through 12th grade at public and public charter schools in the state from using bathrooms consistent with their gender identity.
The bill now heads to Republican Governor Kevin Stitt and will be effective upon his signature into law.
The law stipulates that all students must use bathrooms and locker rooms that match the sex listed on their birth certificates. Transgender students who decline to use the restroom required under the measure would have to use "a single-occupancy restroom or changing room" provided by the school.
At the end of April Stitt signed that explicitly prohibits the use of nonbinary gender markers on state birth certificates and in March he signed into law Senate Bill 2, a bill which would restrict transgender girls from playing on school sports teams that match their gender identity.