May 22, 2018 at 4:25 pm PDT | by Troy Masters
WeHo declares May 23 'Stormy Daniels Day"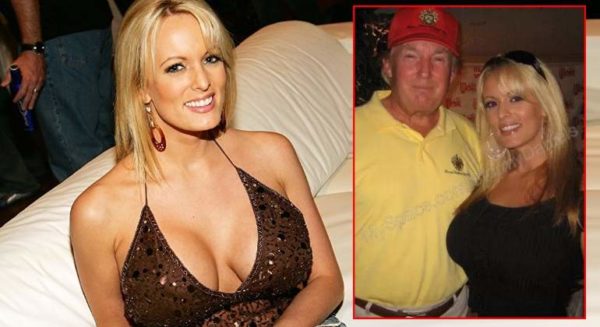 In one of his first official acts as the new Mayor of the City of West Hollywood, John Duran, will honor Donald Trump's chief protagonist and former mistress, Stormy Daniels, presenting her with a City Proclaim and Keys to the City in a ceremony to take place Wednesday, May 23 at 4PM.
The city aims to recognize her "leadership role in the #RESIST movement," according to a press release from The City of West Hollywood. "In these politically tumultuous times, Daniels has proven herself to be a profile in courage by speaking truth to power even under threats to her safety and extreme intimidation," the release reads.
West Hollywood itself has been one of the most important voices of the resistance against Trump.
Following Trump's election, the West Hollywood City Council repeatedly affirmed the city's commitment to Sanctuary City status and commitment to the respect and support for the equality and dignity of all people. Last year, the city even welcomed hundreds of thousands of participants of the #ResistMarch into the city as part of LA Pride.
Even yesterday's installation of the City's new Mayor John Jude Duran, focused on resistance. Both the ceremony and reception that followed were themed #RESIST and included specially commissioned #RESIST signs by artist Shepard Fairey.
The affair will take place at Chi Chi La Rue's, the famous sex and novelty store at 8861 Santa Monica Boulevard, West Hollywood, owned by the famous drag star and porn director.
No word on whether Trump will be in attendance.