June 4, 2018 at 10:56 pm PST | by Staff reports
Garcetti names Michel Moore new LAPD Chief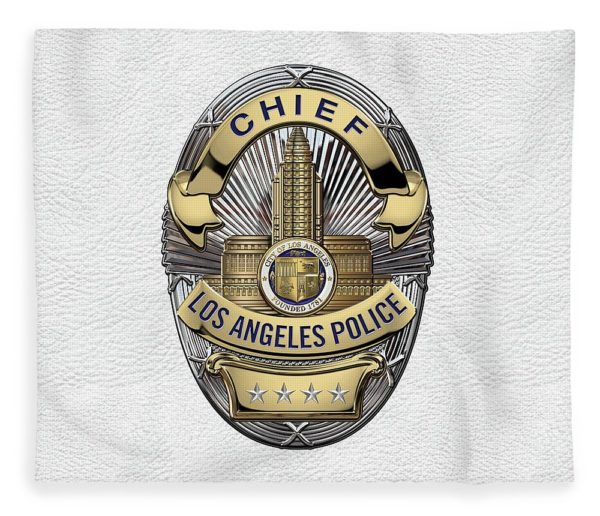 A veteran police official has been named by Los Angeles Mayor Eric Garcetti as the incoming chief of the Los Angeles Police Department to replace Chief Charlie Beck, who retires on June 27.
Michel Moore, a 36-year LAPD veteran known for his mastery of subjects such as crime statistics and budgets, will become the 59th person to lead the LAPD since its founding in 1869. The LAPD is the fourth largest police department in the United States.
Moore, 57, is currently serving as Chief Beck's First Assistant Chief and directs the Office of Operations. He is considered a widely-respected law enforcement leader who has played a key role in the historic reforms undertaken by the LAPD in recent years, according to Garcetti's office. Moore, who has served at nearly every level of the Department, was one of three finalists chosen by the civilian Police Commission from a field of 31 applicants for chief.
"Mike Moore is the right leader at the right time to accelerate our progress in bringing crime down, deepening trust between officers and our communities, and improving working conditions for our rank-and-file," Garcetti said in a statement. "His experience, strong character, and commitment to the demands of 21st century policing will serve the people of our City well. His leadership will strengthen a Department that's considered a north star for law enforcement worldwide."
Moore "doesn't need to hit the ground running. He's already running," Garcetti told reporters, the Los Angeles Times reported. 
"I am deeply humbled by the opportunity to lead the extraordinary men and women of the Los Angeles Police Department — and to serve the people of this City as its next Chief of Police," new Chief Moore said. "Together, we will do our part to keep the momentum going in reducing crime, enhancing public safety, building the confidence of our communities in this Department, and living up to our values of compassion, understanding, and trust."
The two other finalists were also LAPD veterans: Deputy Chief Robert Arcos, who runs the department's Central Bureau, and Bill Scott, who left L.A. one and a half years ago to lead the troubled San Francisco Police Department.
During The LA Times went on to note that Arcos, a third-generation Mexican American, had the backing of some powerful Latino politicians and would have been the first Latino police chief of a city that is nearly 50% Latino. LA City Councilmember Gil Cedillo and a group of former elected officials from L.A.'s Eastside had argued that the hiring of Arcos would send a message at a time when the Trump administration has "declared war" on immigrant communities.
Scott is African American with strong ties in South Los Angeles after heading the department's South Bureau.
However, The Times wrote, "for Garcetti, who is contemplating a run for president, Moore offers the security of a proven administrator who has headed every major branch of the LAPD."
Moore must still be confirmed by the City Council, which is expected to support the mayor's pick.