Trump, Evangelicals and porn explained
'Morality is not personal, it is political'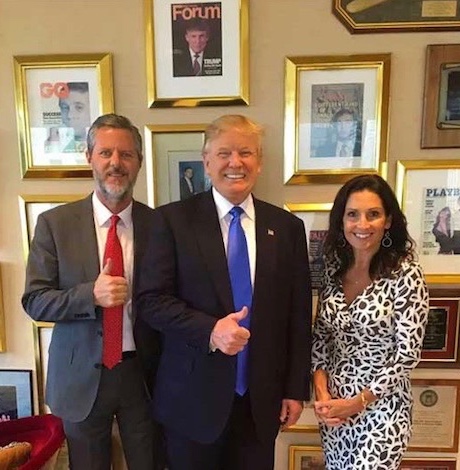 Throughout the height of his crusades to save souls in the 1950s, America's pastor—the late Rev. Billy Graham—used to tell a favorite anecdote to encapsulate the degree of moral rot in the nation. In the story, Graham's wife, Ruth, upon completing a passage from one of his books about decadence and decline in the United States, laments that God would either need to punish the United States soon or have to apologize to Sodom and Gomorrah.
The story was always effective because it contained reams of condemnation in one familiar admonition. Sodom and Gomorrah are two cities depicted in the book of Genesis that God destroys for wickedness. According to the biblical account, God sends two angels to visit his servant, Lot. Upon hearing of the visitors, the townspeople show up at Lot's home as an angry mob demanding sexual access to his guests. Lot, in an attempt to quell the swarm, offers his daughters instead. But the angry mob cannot be assuaged, forcing Lot and his family to flee the two cities before they are destroyed by a rain of fire. Sodom and Gomorrah's most infamous sin—from which we get the word "sodomy"—is made worse by pride, inhospitality toward guests, and unchecked, violent lust. God's destructive warning is referenced elsewhere in the Bible and throughout Christian history: police immorality among your populace or face the righteous anger of the Lord.
Graham used the story in a similar way, to warn of societal consequences for the tolerance of depravity. Like many leaders of the Christian Right today, Graham spoke of his mission as involving more than saving individual souls. Conservative Evangelicals believe God judges and punishes whole nations based on the degree of sin permitted within society. Christian right activists believe that the United States is in a covenant relationship with the God of the Bible much like the ancient nation of Israel. God's providence in world history led to the founding of the United States and that special favor comes with expectations for his new chosen people.
The story of ancient Israel in the Old Testament is one of a people continually gaining and losing the favor of their God through the curtailing of iniquity. God's judgment can be staved off for a time through periods of national repentance, but God reserves the harshest punishments for the moral failings of a nation's leaders.
In 2 Samuel, David, the King of Israel, lusts after Bathsheba while watching her bathe on a rooftop. David's desire for another man's wife inspires him to order her husband moved to the front lines of a decisive battle, essentially murdering him. As punishment for the King's lust, pride and dishonesty, God temporarily removes his protection from the nation of Israel, prompting several successive military defeats.
These stories have been part of conservative Protestant activism since the birth of the United States. Much of the contemporary agenda of the Christian Right centers around the need for political and legal impediments to sin. Part of the role of the state is to assure public lasciviousness is minimized to sustain God's covenant and perpetuate his protection. Like the prophets of ancient Israel, today's most vocal messengers for the Christian God warn that we cannot continue to court God's benevolence if we allow unexamined sin in our hearts, heads and homes.
To the Christian Right, personal moral fidelity— especially among believers—is inextricably linked to national prosperity. Pastors are called to lead their flocks and to intercede to an angry God on behalf of their countrymen. Failure to temper lust in the culture endangers more than merely the penitents immortal soul—it dooms the entire covenant. These arguments have been used effectively by Christian Right activists in familiar opposition to gay rights and abortions. It is the thinking behind national observances like the annual Day of Prayer. But now, conservative Evangelicals fight a new, less conspicuous terror of the soul: pornography.
Christian minister and prolific author, Josh McDowell, is a venerable scholar among Evangelicals. His magnum opus "Evidence That Demands a Verdict" is arguably the most widely read work of Christian apologetics of the 20th century. Now McDowell has turned his academic prowess to the study of pornography's use among Christians. In a video published on Watchmen on the Wall's website, McDowell explains with extensive technical details how ubiquitous porn use is within the church. Pastors, their wives, youths and youth ministers are all implicated by his thorough dataset and careful analysis. Like the larger secular culture, Christians find themselves besieged by a tsunami of porn. McDowell calls it the "greatest cancer in the history of the church," and claims pornography is "destroying more churches, pastors and families" than any prior evil.
He's not wrong about porn's pervasiveness or deleterious nature. Secular sources like the CDC recognize porn's prevalence as a public health crisis and the American Psychological Association warns that porn addiction ruins lives more quickly than hardcore substances. McDowell and likeminded ministers have seized on a real issue of private, personal failing with socio-political implications. Unlike the anti-LGBT activism most commonly associated with the Christian Right, the focus on pornography seems more personal than political, more discarnate than bigoted.
Addressing the problems associated with pornography—its addictive nature, its tendency to be exploitative and violent, its negative impact on the potential for real, satisfying adult relationships—is an appropriate role for public advocates of morality. More sincere than politically calculated, it regains a measure of relevance for the religious right. There is one major impediment to their new moral commission, however. The champion they have sent into the political arena embodies the cancer attacking their congregations. 
President Trump breaks many precedents but none so egregiously as the expectation that the nation's leaders be paradigms of virtue. We have had libidinous presidents in the past, but none so out and proudly sinful as Trump. Even Clinton's cigar shenanigans with a White House intern were revealed with contrition and shame. Trump, conversely, is the first president to appear on the cover of Playboy magazine. That framed cover appears on the wall behind Trump and Franklin Graham in a publicity photo. His five children by three wives, not to mention his long list of sexual conquests and accusers, suggests a long term undermining of conservative principles and family values.
Surely, these huge contradictions cause introspection among the Christian Right. Surely they see the glaring inconsistency between their role as public prognosticators of moral rectitude and their embrace of the "pussy grabber-in-chief." The unwavering support for Trump by Evangelicals appears to deflate their entire agenda, but only if one misunderstands their entire agenda.
Christian Right activism has never really been about holding leaders to the standards spelled out in the Bible. The agenda has always primarily concerned control. Moral condemnations are a means to securing privilege and influence. Conservative Christians use their providential version of American history to justify special status within the body politic. The covenant relationship narrative casts conservative Christians as the only legitimate Americans while other citizens are fortunate interlopers. Castigating gay rights and abortion serve to "otherize" and control bodies more than foster sexual purity. Viewed in this light, support for Trump is not a contradiction. He perfectly fits their template for power—not in spite of his moral failings, but because of them.
Much scholarship since World War II has been devoted to diagnosing the symptoms of creeping authoritarianism. Hannah Arendt's "Origins of Totalitarianism" details how Christian theology and history were applied selectively for political benefit in the Weimar Republic. Religious identity was used as a tool to establish patterns of in-group/out-group thinking and exclusionary laws.
Umberto Eco's 1995 essay "Ur Fascism" details an anthropological consensus on the common characteristics of fascist regimes. He warns that all proto fascist cultures lionize a hero strongman that embodies machismo and misogyny. This universal fascist "transfers his will to power to sexual matters. This is the origin of machismo (which implies both disdain for women and intolerance and condemnation of nonstandard sexual habits.)" At the time of its publication, Eco's work was meant to critique burgeoning democracies in Latin America by pointing out tell-tale signs of fascist tendencies. It serves today as a prescient appraisal of America.
Like Lot's option in Sodom, the sexual commodification of women is a tertiary concern.
As Franklin Graham criss-crosses California winning souls for the GOP, the overt embrace of Trump seemingly undermines his spiritual message while bolstering his political agenda. But the contradiction is illusory. Trump's lust for the flesh comports with a hungrier lust for power. The centerpiece of Christian Right activism has always been a ceding of the body and soul to the control of the state. Some individualized liberty of conscience in which citizens arrive at differing moral conclusions has never been a tenet of their democratic theory. God judges nations. Morality is not personal, it is political. Its enforcement requires an absolutist in terms of authority, not virtue.
McDowell and likeminded ministers are sincere and well-intentioned when they warn about the widespread use of pornography. One would expect society's moral guides to caution against instant gratification and a perpetual poisoning of the mind with unrealistic images and exploitative depictions of sexuality. But the political agenda of the Christian Right has little to do with purity and everything to do with securing power and privilege. Trump's machismo pride and libidinous bravado do not undermine the political aspiration of Evangelicals; they empower it. Viewed in terms of theology, Trump seems like an exercise in logic contortion and overcoming cognitive dissonance for Evangelicals. Viewed correctly within the broader context of authoritarianism, Trump's lust is a job requirement. 
Gabriel S. Hudson, Ph.D., a democratic theorist, teaches at George Mason University's Graduate School of Education and The Schar School of Policy and Government. He is the author of 'Christodemocracy and the Alternative Democratic Theory of America's Christian Right.'
British tourists robbed at gunpoint in WeHo area caught on video
"I've never even seen a gun before, let alone have one at my head," he added. "I honestly thought I was going to lose my life at one point"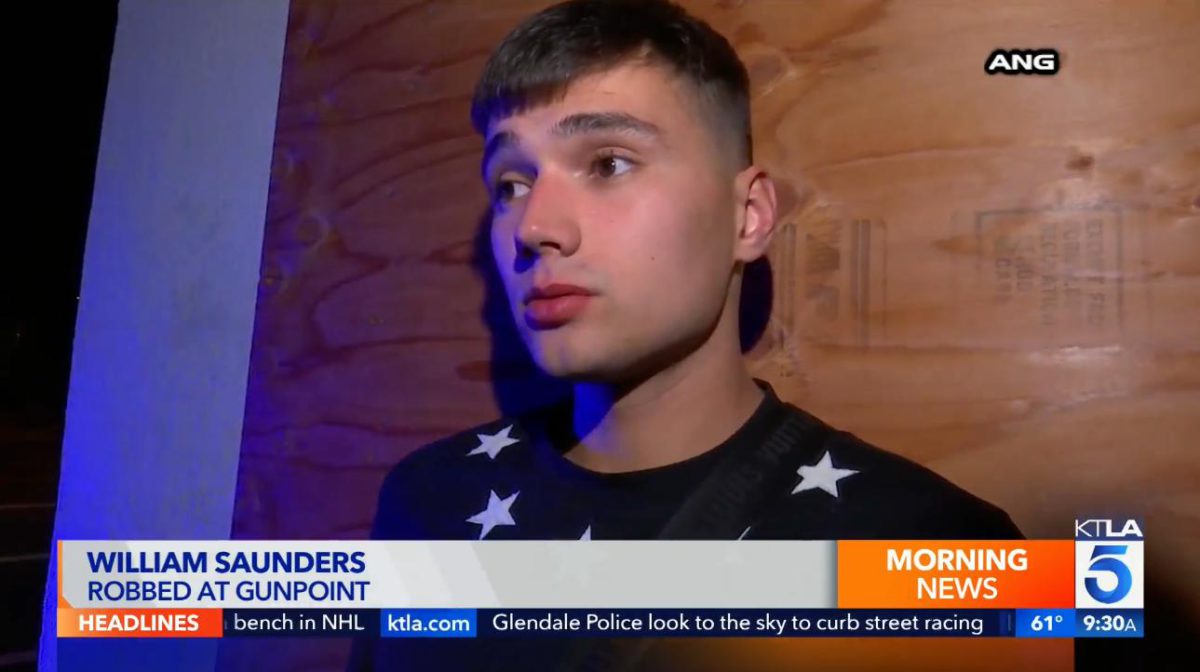 WEST HOLLYWOOD – Two young British men who had been visiting a nightclub in the area of 961 N. La Cienega Blvd. were accosted by robbers as they left the club to catch an Uber.
Cellphone video by a witness caught the robbers struggling with one of the victims KTLA reported.
William Saunders, who identified himself as one of the victims in the robbery, said that he and his friend had just left a nightclub and were hailing an Uber ride when they were approached by the robbers.
"Guys with their hoods pulled tight, could hardly see their faces, jumped out at us, grabbed us," Saunders said. "One of them had a small handgun on him, pointed it to my head, told me to give him my watch, my bag and my phone."
Saunders said he threw his watch to the floor, pushed the robber and ran into a restaurant, where he learned that there was video of the assailants wrestling with his friend, ripping his bag off him and taking his watch.
Deputies from the West Hollywood substation patrolling the area responded immediately. In a statement, the Los Angeles County Sheriff's Department said that the victims were accosted by two suspects wearing hoodies and that a firearm was displayed. The suspects were able to get away with what one of the victims described as a bag that contained expensive watches, their passports and an unknown amount of cash, the Sheriff's Department confirmed.
"We're visiting from England," Saunders told KTLA. "Only one night in L.A. and it has ended like this."
"I've never even seen a gun before, let alone have one at my head," he added. "I honestly thought I was going to lose my life at one point."
LAPD Deputy Chief Emada Tingirides on reducing violence
Rising violent crime is affecting cities across the U. S.- LA is no exception as homicides & shooting victims up by approximately 50 percent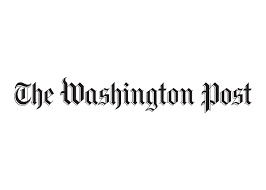 WASHINGTON – Rising violent crime is affecting cities across the United States. Los Angeles is no exception, with homicides and shooting victims both up by approximately 50 percent compared to 2019.
Emada Tingirides, deputy chief of the Los Angeles Police Department, joined Washington Post Live with Post criminal justice reporter Tom Jackman on Wednesday, Jan. 12 to discuss new recommendations for reducing violence in cities – including her own.
Some areas included recommendations published in a new report by the Council on Criminal Justice Violent Crime Working Group on how to effectively reduce violence in cities.
"One of our recommendations is to ensure that our city leaders agree with this type of work – like in Los Angeles. We have the Mayor's Office of Gang Reduction & Youth Development. There is a direct report to the Los Angeles mayor as it relates to our intervention and prevention efforts in our city. The solutions can be implemented throughout this country. They are based in relationships, in coordination," Tingirides told the Post.
Tingirides told the Post that officials need to look at the root causes of rising rates of homicides in cities like Los Angeles. "Mental health…post-traumatic stress…those are things that strategic enforcement alone can't solve…"
LAPD's Deputy Chief noted that in discussions of violent crime, the voices of the victims are left out. "Our victims need to be part of those solutions and recommendations that come from our government…a wholistic approach…to make our victims whole."
*********************
Watch the entire interview:
West Hollywood will engage community in MLK Jr. Day of Service
Martin Luther King Jr. holiday on Monday, January 17, 2022, is the 27th anniversary of the Day of Service that celebrates his life & legacy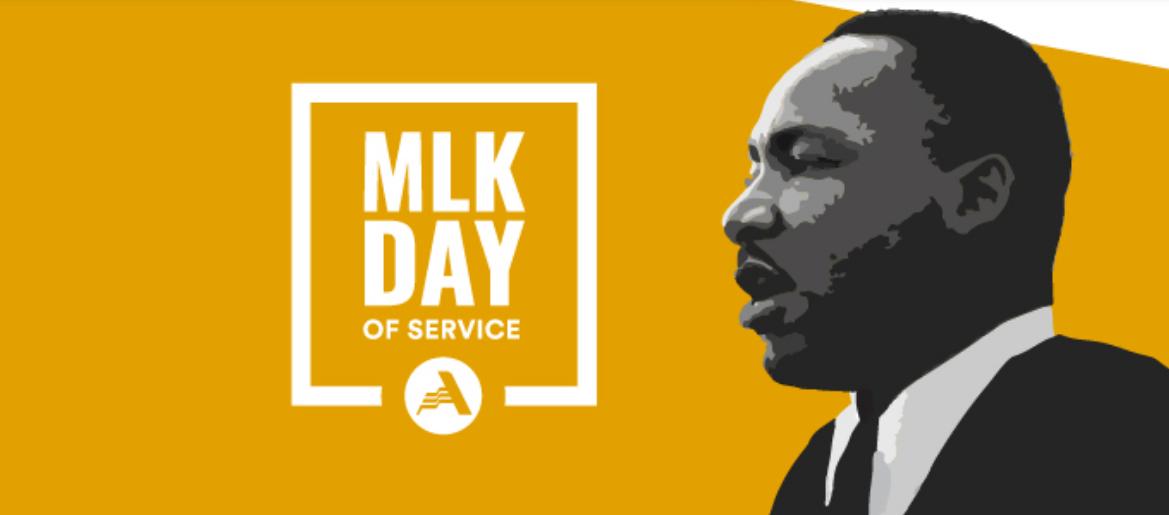 WEST HOLLYWOOD – In January 2022, the City of West Hollywood will continue its tradition of joining hundreds of communities across the country in a National Day of Service to commemorate the Martin Luther King Jr. Day federal holiday by providing an opportunity for community members to make an impact locally with a donation drive for people who are experiencing homelessness.
The City of West Hollywood, in partnership with West Hollywood Elementary and Friends of West Hollywood Elementary (FOWHE), will be collecting monetary and gift card donations to support new socks, blankets, and sleeping bags for the City's Homeless Initiative, which partners closely with nonprofit service providers, the West Hollywood Sheriff's Station, and Los Angeles County agencies to provide a wide variety of services aimed at reducing homelessness and supporting community members who are experiencing homelessness.
This year's City of West Hollywood Martin Luther King Jr. Day of Service activity reflects the desires of students from West Hollywood Elementary to help those most in-need in the community.
Due to COVID-19 health and safety protocols, this year's City of West Hollywood Martin Luther King Jr. Day of Service will take place as a two-week virtual donation drive instead of an in-person Day of Service event.
It will run from Saturday, January 15, 2022 to Monday, January 31, 2022. Donations can be made online at https://secure.qgiv.com/for/homeless or donations of physical gift cards or of personal checks made out to 'City of West Hollywood' may be mailed to:
West Hollywood Homeless Initiative/MLK Day of Service
West Hollywood City Hall
8300 Santa Monica Boulevard
West Hollywood, CA 90069
The City is, additionally, encouraging donations to the Los Angeles LGBT Center's Youth Center, which has posted a "CARE 4 Youth Essentials" wish list on Amazon at lalgbtcenter.org/care4youth.
The City of West Hollywood would have hosted its tenth-annual clothing drive for the Los Angeles LGBT Center's Youth Center on Highland in January 2022, but due to COVID-19 health and safety protocols, this year the City is instead encouraging virtual donations of needed supplies that will be distributed to lesbian, gay, bisexual, and transgender (LGBT) youth who are experiencing homelessness.
For more information about the Los Angeles LGBT Center's Youth Center, please visit www.lalgbtcenter.org/social-service-and-housing/youth.
The City of West Hollywood encourages community members who seek to make a difference to volunteer in response to the urgent call and unprecedented need for volunteers during these uncertain times.
To find out more about local volunteer opportunities with the City of West Hollywood's community partners, please visit www.weho.org/volunteer.
For addition information about virtual and in-person volunteer opportunities to address critical needs, please visit California Volunteers at www.californiavolunteers.ca.gov/get-involved/covid-19 or call (888) 567-SERV; visit Volunteer Match at www.volunteermatch.org; or visit LA Works at www.laworks.com or call (323) 224-6510.
The City's West Hollywood Homeless Initiative seeks to address homelessness with a multi-disciplinary, multi-agency, collaborative response. For more information about the West Hollywood Homeless Initiative, including ways to help and resources for those in need, please visit www.weho.org/homeless or call (323) 848-6590.
The Martin Luther King Jr. holiday on Monday, January 17, 2022, is the 27th anniversary of the Day of Service that celebrates the Civil Rights leader's life and legacy. The Martin Luther King Jr. Day federal holiday was designated as a National Day of Service by Congress in 1994. Each year, the City of West Hollywood participates in this call to action.
For more information about MLK Day of Service activities and recognitions across the nation, please visit www.nationalservice.gov/serve-your-community/mlk-day-service. 
For more information about the City of West Hollywood's 2022 Martin Luther King Jr. Day of Service please contact Larissa Fooks, the City of West Hollywood's Community Events Coordinator, at (323) 848-6413 or at [email protected].
For people who are Deaf or hard of hearing, please call TTY (323) 848-6496.