Scouts victory!
Gay pressure on Boy Scouts wins rights for women and trans scouts, too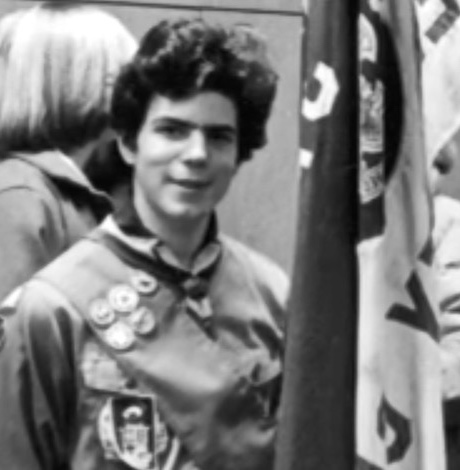 Thirty-eight years ago when Tim Curran first sued the Boy Scouts of America for anti-gay discrimination, no one could foresee the day when the Boy Scouts would transform into the simply named "Scouts of BSA" with next year's admission of girls into the 2.3 million-member organization.
Founded in 1910 to promote leadership in boys, the earth virtually moved on Jan. 30, 2017 when the organization decided to admit transgender members. In a statement announcing the historic change, Chief Scout Executive Michael Surbaugh said in a statement that the policy using information on a person's birth certificate to determine eligibility for programs was "no longer sufficient as communities and state laws are interpreting gender identity differently, and these laws vary widely from state to state."
It was a shock that BSA acknowledged the community after a very long stubborn history of only listening to their religious sponsors and traditional views of masculinity. In 1973, Catherine Pollard volunteered to lead Connecticut Boy Scout Troop 13 when no one else would. When she officially applied to join, she was rejected, which the State Commission on Human Rights and Opportunities said was sex discrimination. BSA appealed. What, BSA counsel asked in 1985, could female scoutmasters understand of the biological changes experienced by young men?
BSA eventually relented in 1988 with a policy change that welcomed women into leadership roles. As of 2017, nearly one third of all volunteers are women.
But homophobia trumped sexism. "Boy Scouts of America," the group consistently said, "believes that homosexual conduct is inconsistent with the obligations in the Scout Oath and Scout Law to be morally straight and clean in thought, word and deed."
Then came Tim Curran. In 1980, the popular 18-year-old assistant scoutmaster in Berkeley, Calif., was outed by a local newspaper. The National Council found out and kicked him out.
"I was quietly outraged," Curran wrote on July 21, 2015 on CNN.com, where he is an editor. Following a Boy Scout Handbook principle—if a Scout thinks "Rules and laws are unfair, he seeks to have them changed in an orderly manner" — Curran sued the Mount Diablo Boy Scout Council. Jon Davidson, then with the ACLU of Southern California, filed suit in April 1981, the first against the BSA alleging anti-gay discrimination.
The case lasted 17 years and in 1998, California's Supreme Court ruled in favor of the Boy Scouts, which they deemed to be a private club that could determine its own membership rules, as opposed to a business with establishments open to the public.
The U.S. Supreme Court issued a similar 5-4 ruling in 2000 when James Dale sued. Then the high court decided that a private organization could exclude someone when "the presence of that person affects in a significant way the group's ability to advocate public or private viewpoints." And, the Court determined, opposing homosexuality is part of BSA's "expressive message." Admitting homosexuals would disrupt that message.
A firestorm ensued, at least in Los Angeles where the LAPD used the BSA for its youth programs. That irked out LA Council member Jackie Goldberg who noted that the city's non-discrimination law did not allow such an association. A series of out police commissioners, starting with Dean Hansell, then Shelley Freeman, then Rob Staltzman, dug deep, held hearings— producing evidence that the BSA front group, Learning for Life, still linked back to BSA—and forced the city to cut ties.
LA County Sheriff Lee Baca, good on other LGBT issues, was smitten by the BSA and argued he would use pressure from within to change the BSA. That never happened.
Nationally, a grassroots groundswell bubbled up in April 2012 when Ohio mom Jennifer Tyrrell was removed as den leader of her son's Cub Scout pack because she's gay. GLAAD jumped on the case, generating publicity, creating petitions and forcing corporations and companies to look at their policies and associations with BSA. BSA board members, such as David J. Sims of the Ohio River Valley Council, resigned as a show of support for Tyrrell and her son.
On Oct. 4, 2012, KGO-TV reported that teenager Ryan Andresen of Moraga, Calif., was denied the Eagle Scout rank after coming out as gay. Another firestorm erupted, and BSA was caught lying, hardly in keeping with moral values. Andresen, meanwhile, went on The Ellen DeGeneres Show where he shared his story and was gifted $20,000 for his education.
By Feb. 2013, even religious sponsor United Methodist Church called for the BSA to drop its ban on gay scouts and leaders. Two months later, David Meshulam, president of the Los Angeles Area Council for the BSA, announced that he and other South California BSA Councils wanted the ban dropped. And in May 2013, it is, first for gay youth then, in July, for gay adults.
It was all too much for The Church of Jesus Christ of Latter-day Saints, one of the most important funders of the organization. The LDS Church sponsored roughly 437,160 youth members. On May 10, the Mormon Church announced it was ending its BSA sponsorship for boys between 14 and 18 years old Jan. 1, 2018.
Meanwhile, in 2019, newly admitted Scouts of BSA girls will trek into the woods with 11- to 17-year-old boys to learn to tie square knots and find the best firewood for outdoor cooking (burning chestnut produces a lot of sparks and heavy smoke; birch and cherry are better options.)
And, as if girls, gays and trans aren't enough to spin the heads of old conservative traditionalists—Scouts of BSA will apparently be providing condoms at the 2019 World Scout Jamboree in West Virginia. No one could have foreseen that.
Tyre Nichols' arrest & fatal beating video released by Memphis PD
"We want peace. We do not want any type of uproar. We do not want any type of disturbance. Please, please, protest, but protest safely."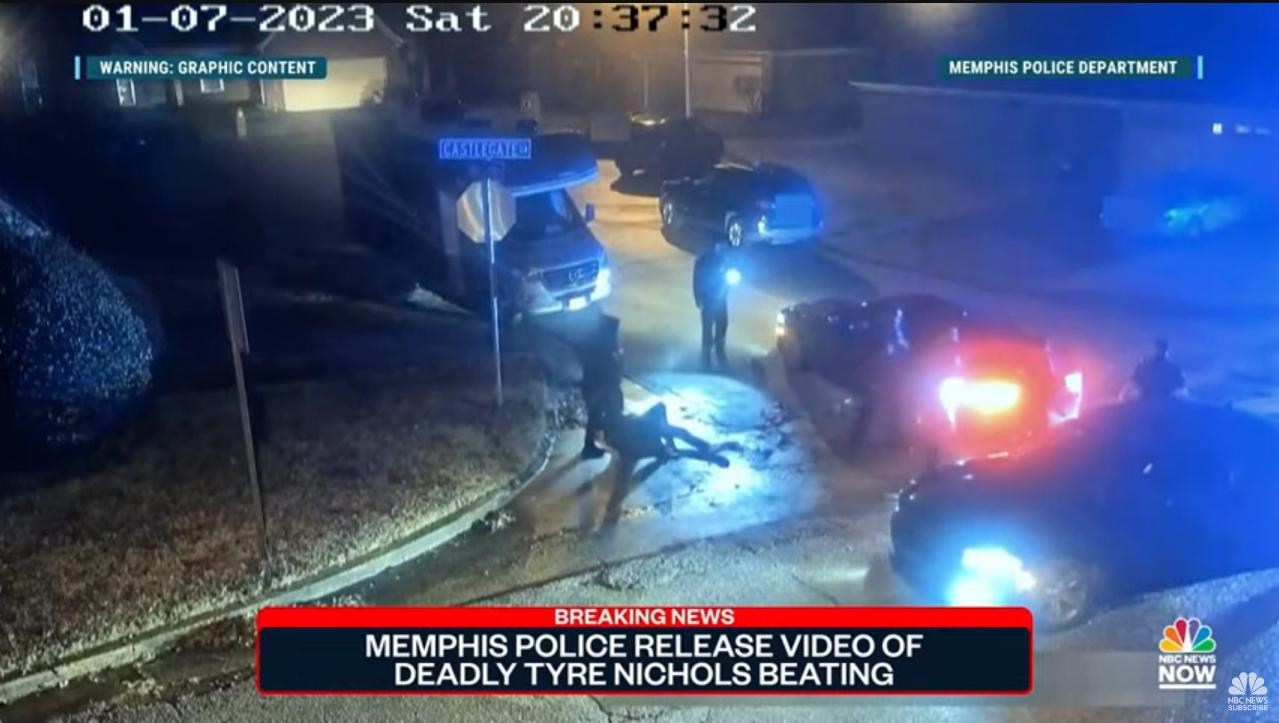 MEMPHIS – Three videos consisting of both body cam footage and street surveillance footage, were made public by the city of Memphis Police Department Friday evening showing the violent arrest and beating of Memphis resident 29-year-old Tyre Nichols.
Nichols died 3 days after he was beaten by police in a traffic stop in the Hickory Hill neighborhood around 8:22 p.m. Jan. 7, in an altercation Memphis Police Chief CJ Davis described saying, "In my 36 years in law enforcement, I don't think I have witnessed the disregard for a human being displayed in this video."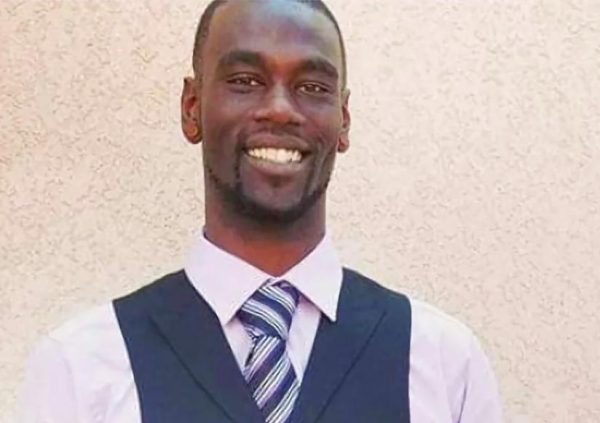 Shelby County Tennessee District Attorney Steve Mulroy announced Thursday that five now-former Memphis Police officers — Tadarrius Bean, Demetrius Haley, Emmitt Martin III, Desmond Mills Jr., and Justin Smith — were fired for misconduct, and indicted by a grand jury Thursday and taken into custody.
Each is charged with second-degree murder, aggravated assault, two counts of aggravated kidnapping, two counts of official misconduct and official oppression. By Friday morning, they had posted bond.
As news of the beating and death spread beyond Tennessee, officials expressed concern that release of the footage would touch off violent protest in reaction.
The attorneys and family of Tyre Nichols asked for justice for their son, and peace in their city, at a press conference in Memphis on Friday Memphis CBS News affiliate WREG News 3 reported.
Speakers included family members, attorneys Ben Crump and Antonio Romanucci and Van Turner, president of the Memphis branch NAACP.
Rodney Wells, Tyre Nichols' stepfather, said that he initially wanted first-degree murder charges against the officers, but the family is satisfied with second-degree murder.
He pleaded for peace in Memphis Friday night.
"We want peace. We do not want any type of uproar. We do not want any type of disturbance," Wells said. "Please, please, protest, but protest safely."
Protests are underway in Memphis after police released more than an hour of footage in the case with some major highways temporarily shut down.
Other protests were organized in New York City, as well as Sacramento, Los Angeles, Atlanta, Philadelphia and Seattle, with police at the ready for potential violence.
The White House held a joint emergency call Friday with the mayors of at least 16 cities before the video's release "to brief them on federal preparations in support of state and local leaders."
"Participating mayors shared their perspectives on how important it is to recognize the pain felt by communities across this country, be prepared in advance with a game plan to provide adequate community support, and to reinforce the importance of peace and calm during these difficult moments," the White House said in a statement about the call, which included cities from New York City, to Atlanta, Los Angeles, Washington D.C., Seattle and Portland.
The Los Angeles Police Department issued a statement condemning the actions of the Memphis officers and calling for demonstrations to remain peaceful.
"The accounts of the circumstances of this heinous crime and the criminal actions of those involved are reprehensible," the LAPD said.
"The Department will do all within its power to ensure the lawful expression of the public's anger and frustration is protected and prepared to facilitate those wishing to exercise their First Amendment rights."
The Los Angeles County Sheriff's Department told local media that it is preparing for the possibility of disturbances after the footage is made public. and is coordinating with other state, local and federal agencies.
"Our patrol stations and specialized units remain in a state of readiness to respond to any disturbances that might occur," the LASD said.
"The Sheriff's Department supports the first amendment and the people's right to protest."
Speaking with reporters as he prepared to depart for Camp David at the White House Friday evening, President Biden said that he had spoken with Nichols' mother earlier in the day prior to the video footage release for about 10 or 15 minutes.
"I spoke with Tyre's mother and expressed my condolences and told her that I was going to be making the case to the Congress to pass the George Floyd Act. We should get this under control. I can only do so much on the executive order at the federal level," Biden said. "I was really pleased that she called for peaceful protest, no violence," he added.
When asked about the potential for violence Biden said:
"I'm obviously very concerned about it. But I think she has made a very strong plea. She's obviously in enormous pain. I told her I had some idea of what that loss is like and although it is impossible to believe now, a time will come when his memory brings a smile before a tear."
The White House released a statement from the President that said in part:
"Like so many, I was outraged and deeply pained to see the horrific video of the beating that resulted in Tyre Nichols' death. It is yet another painful reminder of the profound fear and trauma, the pain, and the exhaustion that Black and Brown Americans experience every single day.

My heart goes out to Tyre Nichols' family and to Americans in Memphis and across the country who are grieving this tremendously painful loss. The footage that was released this evening will leave people justifiably outraged. Those who seek justice should not to resort to violence or destruction. Violence is never acceptable; it is illegal and destructive. I join Mr. Nichols' family in calling for peaceful protest."
California Governor Gavin Newsom issued a statement in response to the Memphis Police Department's body camera footage being released, showing the deadly actions that took the life of Tyre Nichols, a Sacramento native, and led to the charging of five since fired Memphis Law Enforcement Officers.
"Jennifer and I send our deepest condolences to the family and friends of Tyre Nichols. Tyre Nichols should be alive today. The video released shows abhorrent behavior and these officers must be held accountable for their deadly actions and clear abuse of power," said Governor Newsom. "Today, we are a country in mourning, and must continue our work nationwide to push reforms to prevent excessive use of force and save lives."
"Tonight, we saw ferocious violence from an out-of-control herd," said Los Angeles Mayor Karen Bass.
Late in the evening Friday the Office of the Vice President Kamala Harris released a statement from the Vice President on Nichols:
"Tyre Nichols should have made it home to his family. Yet, once again, America mourns the life of a son and father brutally cut short at the hands of those sworn to protect and serve. The footage and images released tonight will forever be seared in our memories, and they open wounds that will never fully heal.

The persistent issue of police misconduct and use of excessive force in America must end now.

I join President Biden in his call for accountability and transparency. We must build trust—not fear—within our communities."

VIDEO COURTESY OF KTLA:
TYRE NICHOLS VIDEO VIEWER DISCRETION ADVISED, GRAPHIC CONTENT AND LANGUAGE WARNING.