Scouts victory!
Gay pressure on Boy Scouts wins rights for women and trans scouts, too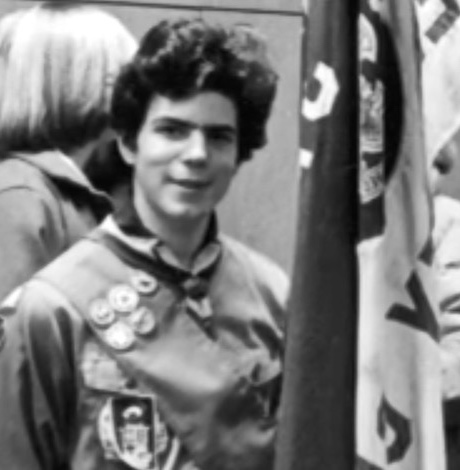 Thirty-eight years ago when Tim Curran first sued the Boy Scouts of America for anti-gay discrimination, no one could foresee the day when the Boy Scouts would transform into the simply named "Scouts of BSA" with next year's admission of girls into the 2.3 million-member organization.
Founded in 1910 to promote leadership in boys, the earth virtually moved on Jan. 30, 2017 when the organization decided to admit transgender members. In a statement announcing the historic change, Chief Scout Executive Michael Surbaugh said in a statement that the policy using information on a person's birth certificate to determine eligibility for programs was "no longer sufficient as communities and state laws are interpreting gender identity differently, and these laws vary widely from state to state."
It was a shock that BSA acknowledged the community after a very long stubborn history of only listening to their religious sponsors and traditional views of masculinity. In 1973, Catherine Pollard volunteered to lead Connecticut Boy Scout Troop 13 when no one else would. When she officially applied to join, she was rejected, which the State Commission on Human Rights and Opportunities said was sex discrimination. BSA appealed. What, BSA counsel asked in 1985, could female scoutmasters understand of the biological changes experienced by young men?
BSA eventually relented in 1988 with a policy change that welcomed women into leadership roles. As of 2017, nearly one third of all volunteers are women.
But homophobia trumped sexism. "Boy Scouts of America," the group consistently said, "believes that homosexual conduct is inconsistent with the obligations in the Scout Oath and Scout Law to be morally straight and clean in thought, word and deed."
Then came Tim Curran. In 1980, the popular 18-year-old assistant scoutmaster in Berkeley, Calif., was outed by a local newspaper. The National Council found out and kicked him out.
"I was quietly outraged," Curran wrote on July 21, 2015 on CNN.com, where he is an editor. Following a Boy Scout Handbook principle—if a Scout thinks "Rules and laws are unfair, he seeks to have them changed in an orderly manner" — Curran sued the Mount Diablo Boy Scout Council. Jon Davidson, then with the ACLU of Southern California, filed suit in April 1981, the first against the BSA alleging anti-gay discrimination.
The case lasted 17 years and in 1998, California's Supreme Court ruled in favor of the Boy Scouts, which they deemed to be a private club that could determine its own membership rules, as opposed to a business with establishments open to the public.
The U.S. Supreme Court issued a similar 5-4 ruling in 2000 when James Dale sued. Then the high court decided that a private organization could exclude someone when "the presence of that person affects in a significant way the group's ability to advocate public or private viewpoints." And, the Court determined, opposing homosexuality is part of BSA's "expressive message." Admitting homosexuals would disrupt that message.
A firestorm ensued, at least in Los Angeles where the LAPD used the BSA for its youth programs. That irked out LA Council member Jackie Goldberg who noted that the city's non-discrimination law did not allow such an association. A series of out police commissioners, starting with Dean Hansell, then Shelley Freeman, then Rob Staltzman, dug deep, held hearings— producing evidence that the BSA front group, Learning for Life, still linked back to BSA—and forced the city to cut ties.
LA County Sheriff Lee Baca, good on other LGBT issues, was smitten by the BSA and argued he would use pressure from within to change the BSA. That never happened.
Nationally, a grassroots groundswell bubbled up in April 2012 when Ohio mom Jennifer Tyrrell was removed as den leader of her son's Cub Scout pack because she's gay. GLAAD jumped on the case, generating publicity, creating petitions and forcing corporations and companies to look at their policies and associations with BSA. BSA board members, such as David J. Sims of the Ohio River Valley Council, resigned as a show of support for Tyrrell and her son.
On Oct. 4, 2012, KGO-TV reported that teenager Ryan Andresen of Moraga, Calif., was denied the Eagle Scout rank after coming out as gay. Another firestorm erupted, and BSA was caught lying, hardly in keeping with moral values. Andresen, meanwhile, went on The Ellen DeGeneres Show where he shared his story and was gifted $20,000 for his education.
By Feb. 2013, even religious sponsor United Methodist Church called for the BSA to drop its ban on gay scouts and leaders. Two months later, David Meshulam, president of the Los Angeles Area Council for the BSA, announced that he and other South California BSA Councils wanted the ban dropped. And in May 2013, it is, first for gay youth then, in July, for gay adults.
It was all too much for The Church of Jesus Christ of Latter-day Saints, one of the most important funders of the organization. The LDS Church sponsored roughly 437,160 youth members. On May 10, the Mormon Church announced it was ending its BSA sponsorship for boys between 14 and 18 years old Jan. 1, 2018.
Meanwhile, in 2019, newly admitted Scouts of BSA girls will trek into the woods with 11- to 17-year-old boys to learn to tie square knots and find the best firewood for outdoor cooking (burning chestnut produces a lot of sparks and heavy smoke; birch and cherry are better options.)
And, as if girls, gays and trans aren't enough to spin the heads of old conservative traditionalists—Scouts of BSA will apparently be providing condoms at the 2019 World Scout Jamboree in West Virginia. No one could have foreseen that.
Out U.S. Rep. introduces bill to create U.S. LGBTQ history museum
"It is vital to remember our collective past when certain states seek to constrain & repeal existing rights by passing laws that harm LGBTQ+"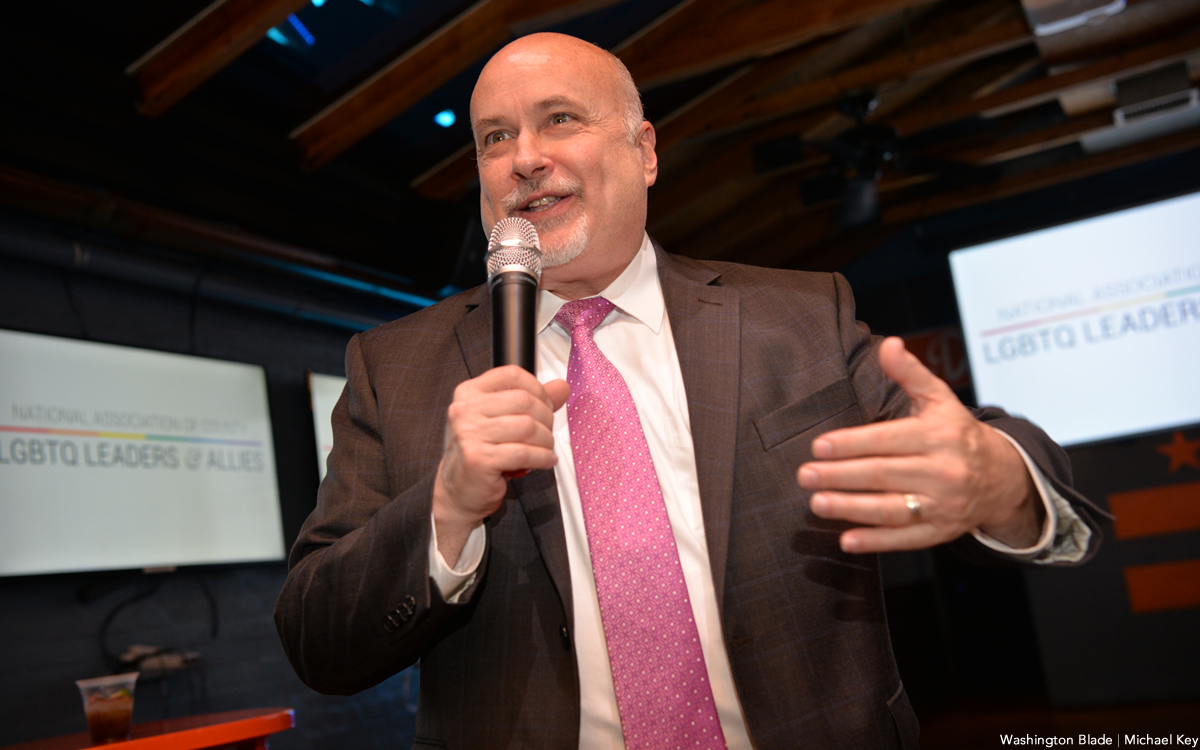 WASHINGTON – U.S. Rep. Mark Pocan (D-Wis.) has introduced legislation that would set up the process to create a National Museum of American LGBTQ+ History & Culture, potentially as an official site within the Smithsonian Institution in Washington, D.C.
Pocan, one of nine openly gay members of the U.S. House and co-chair of the LGBTQ+ Equality Caucus, said in a statement Thursday the measures would are effort to preserve LGBTQ history "as our community faces unprecedented attacks and attempts to erase our history." The pair of bills is H.R.9070 and H.R.9071.
"It is vital to remember our collective past – particularly when certain states seek to constrain and repeal existing rights by passing bills that harm LGBTQ+ youth and our community at large," Pocan said. "Let's tell these stories, and honor the many contributions the LGBTQ+ community has made to this nation with a museum in Washington, D.C."
The first bill, according to a news statement, would creates an eight-member commission of individuals with expertise in museum planning or LGBTQ+ research and culture "to look into the viability of establishing such a facility in the nation's Capital."
Among other things, the commission would be charged with recommending a plan on action for museum, including fundraising for the museum, and submitting to Congress a plan for construction of the museum, the statement says.
The bill would also instruct the commission to address whether the museum should be part of the Smithsonian Institution, based in the nation's capital and the world's largest museum and research complex, per the news statement. The full study, the statement says, would have to be completed in 18 months.
If the Smithsonian were to adopt the a museum on LGBTQ history and culture, it would be similar to other museums under its jurisdiction focused on minority populations in the United States, including the National Museum of African American History & Culture and the National Museum of the American Indian.
The second bill, according to a news statement, would be eligible for consideration by Congress after the commission completes its work and issues its recommendations and allow for formal creation of the museum. More than 50 lawmakers, including all nine openly gay members of the U.S. House, co-sponsor the legislation.
New survey shows 72% of Utah residents back same-sex marriage
Troy Williams, executive director of Equality Utah said he's not surprised to see that a majority of Utahns now support marriage equality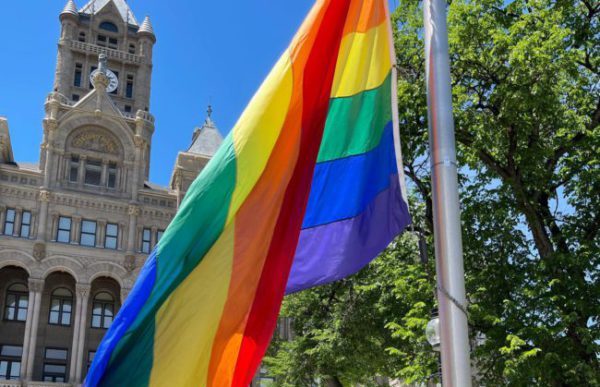 SALT LAKE CITY – The results of a poll run by the Hinckley Institute of Politics and the Desert News found 72% of Utah's residents agree that marriages between same-sex couples should be recognized by law as valid, with the same rights as cis-gender marriages.
"For a state that less than 20 years ago passed laws and a constitutional amendment prohibiting same-sex marriage, there has been a seismic shift in opinion," said Jason Perry, director of the Hinckley Institute of Politics at the University of Utah.
The Deseret News/Hinckley Institute of Politics survey also found that 23% of those surveyed disagreed, while 5% expressed that they don't know.
The poll shows Utahns are aligned with the nation as a whole on the issue. A Gallup poll in May found 71% of Americans say they support legal same-sex marriage, a new high.
Troy Williams, executive director of Equality Utah, told the Desert News that he's not surprised to see that a majority of Utahns now support marriage equality.
"Utah is a pro-family state, and we recognize that families come in all shapes and sizes. When we see loving, committed couples joining in matrimony, our natural impulse is to support and encourage that love. This gives me great hope for the future," he said.
A new poll shows nearly three-fourths of Utahns support legal same-sex marriage. | By @dennisromboy #utpolhttps://t.co/DBJHHNgmnJ

— Deseret News (@Deseret) September 30, 2022
Art spotlights people of color lost to AIDS in the South
The conference was attended by LGBTQ activists from the South, featured 100 quilt panels. Attendees participated in quilt-making workshops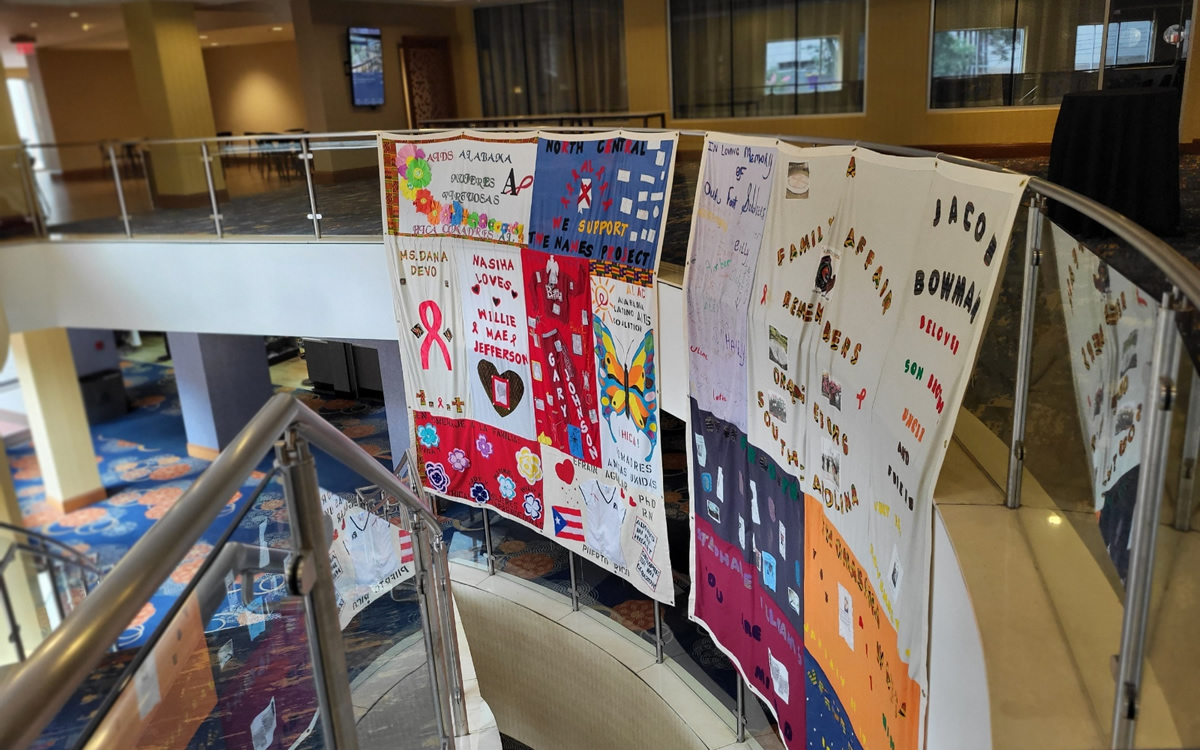 JACKSON – The National AIDS Memorial has joined forces with the Southern AIDS Coalition to stage a series of art exhibitions and educational forums to honor Black and Brown people in the South who have been lost to HIV/AIDS.
The initiative, titled Change the Pattern, began in Jackson, Miss., on Wednesday with curated quilt exhibitions, displays, educational forums, advocacy, storytelling and quilt-making, according to a press release from the National AIDS Memorial. A $2.4 million grant from the biopharmaceutical company Gilead Sciences, Inc., funded Change the Pattern.
More than 500 hand-stitched quilt panels from the area were featured in what the National AIDS Memorial says is "the largest display of the AIDS Memorial Quilt ever" in Mississippi.
"By creating an empowering message and safe spaces for conversation, we can uplift, inspire and make progress toward ending the HIV epidemic, challenge cultural stigmas and continue the legacy of advocacy that the quilt represents," said National AIDS Memorial CEO John Cunningham in the release.
Change the Pattern was announced in honor of Southern HIV/AIDS Awareness Day during the Southern AIDS Coalition's annual Saving Ourselves Symposium that took place in August.
The conference, which was heavily attended by LGBTQ activists from the South, featured 100 quilt panels, and attendees participated in quilt-making workshops to make new quilt panels representing their loved ones.
Interested LGBTQ advocacy organizations in the South were invited to apply for funding to support local quilt-making workshops in their communities so as to ensure that the legacies of Black and Brown people are captured through newly-sewn panels on the quilt through the Memorial's Call My Name program, according to the National AIDS Memorial press release.
The application process opened on Sept. 15 with up to 35 eligible organizations receiving as much as $5,000 to support hosting local workshops.
The first major Change the Pattern Quilt was founded 35 years ago as a visual representation of the need to end stigma and provide equitable resources to communities most impacted by HIV/AIDS, according to Southern AIDS Coalition Executive Director Dafina Ward.
"Change the Pattern is a call to action and change in the South," said Ward. "Quilt-making has such a deep cultural connection in the Black community and in the South. The sharing and telling of these powerful stories through the quilt, coupled with advocacy and open dialogue, can help end HIV-related stigma and bring the stories of those we've lost to light."
As the Change the Pattern initiative occurs, conversations about how to handle health epidemics within LGBTQ communities of color have become national topics, especially with the prevalence of monkeypox cases amongst Black gay men.
Despite earlier panic about the disease, the Centers for Diseases Control and Prevention in a report released on Wednesday said that individuals who were vaccinated against the disease were less likely to be affected over the summer compared to those who weren't.
The effectiveness and duration of immunity after a single dose, however, is not known, and few individuals in the current outbreak have completed the recommended two-dose series, according to the report.
The most recent CDC data reports that 25,509 monkeypox cases have thus far been confirmed in the U.S. Only one death has been reported.