Mark Leno poised to be first openly gay mayor of San Francisco
SF mayoral race had included Supervisor Jane Kim and former Supervisor Angela Alioto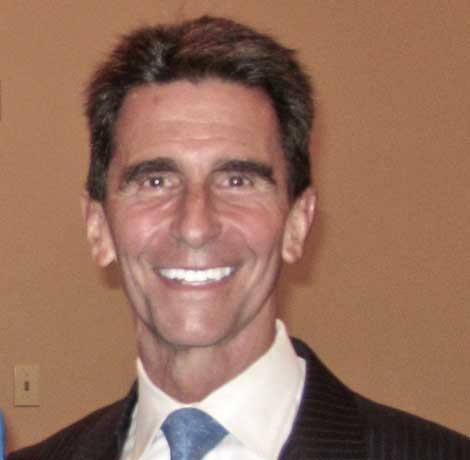 A hotly contested election race in San Francisco is still too close to call between Board of Supervisors president London Breed and former state Senator Mark Leno to become the city's 45th chief executive. The race was prompted by the unexpected death of Mayor Ed Lee December 12, 2017.
Officials with San Francisco's Department of Elections told the Los Angeles Blade Wednesday afternoon that the department is still processing roughly 88,000 thousand ballots, a number that may tip the scales in deciding the city's next mayor.
NBC Bay Area reported initial results from Tuesday's election indicated a large margin in first-place votes for Breed. However, once San Francisco's ranked-choice voting system was taken into account with voters selecting their top three choices, Leno took the lead early Wednesday morning with 50.42 percent of the vote compared to 49.58 percent for Breed.
The city's mayoral race had several high-profile candidates, including Supervisor Jane Kim and former Supervisor Angela Alioto.
Leno, a Democrat, was the first openly gay man elected to the California State Senate and also was a member of the California Legislative LGBT Caucus. He served until November 2016 representing the 11th State Senate district, which includes San Francisco and portions of San Mateo County. Prior to his election to the Senate, he served as a member of California's State Assembly.
A longtime resident of San Francisco, Leno served as a member of San Francisco's Board of Supervisors from 1998 until 2002 upon to his election to the State Assembly. In 2004, he authored the state's first marriage equality bill, with support from Geoff Kors at Equality California and Kate Kendell of the National Center for Lesbian Rights.
Reporting by the staff of the Los Angeles Blade, NBC Bay Area, & wire service reports.
Historic swearing in of Lisa Middleton as Palm Springs Mayor
Middleton will become the first out transgender mayor in California and just the third out transgender mayor in U.S. history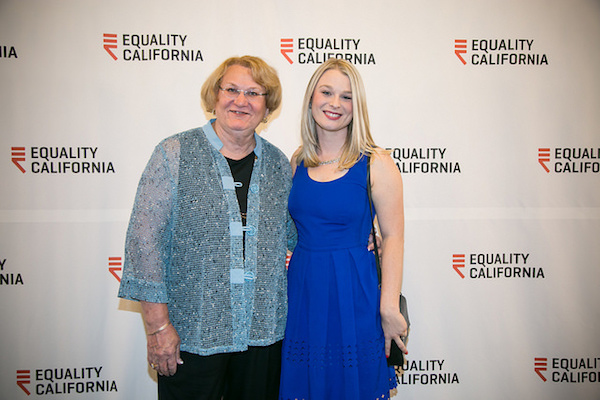 PALM SPRINGS – City Councilwoman Lisa Middleton will be sworn-in as Palm Springs mayor on Thursday. Middleton will become the first out transgender mayor in California and just the third out transgender mayor in U.S. history. The mayor's office in Palm Springs rotates among councilmembers who serve one-year terms.
Middleton – who became the the first out transgender person elected to a non-judicial position in California in 2017 with the support of Equality California and Victory Fund – is also running for the state senate in 2022 and is endorsed by both organizations. She will be the first out transgender state legislator in California history if she wins.
LGBTQ Victory Fund and Equality California jointly praised the news Wednesday.
"Lisa's elevation to mayor is a milestone moment for California, but also for trans people across the nation who want to make positive change through public service," said Mayor Annise Parker, President & CEO of LGBTQ Victory Fund. "While hateful politicians attempt to vilify trans people for their own perceived political gain, Lisa is the model of a true public servant – one who lifts people up and focuses on issues that actually improve people's lives. Lisa is a trailblazer who will be a fantastic mayor and we are excited for her to shatter another lavender ceiling with a state senate win in 2022."
"Lisa Middleton has been a transformational trailblazer, and we're proud to be by her side as she makes history again — this time as California's first out transgender mayor," said Equality California Executive Director Tony Hoang. "Just as important as the powerful representation she's provided, Lisa has been a champion for bold solutions to the big challenges Palm Springs faces — housing affordability, access to affordable healthcare, support for our elders, the climate crisis and more. We know that Lisa will continue to be champion for the Coachella Valley and all Californians when she is elected to the California Senate next year."
Currently there are just 42 out trans people serving in the entire country and only six are in California. There are no currently serving out trans mayors, however Stu Rasmussen previously served as mayor of Silverton, Oregon, and Jess Herbst as mayor of New Hope, Texas. Only one out trans person has ever been elected to a state senate in the U.S. – Sarah McBride of Delaware.
State of Georgia settles wrongful-death suit by family of Trans inmate
She is calling for a criminal investigation into the death. She believes her daughter was neglected by the guards because she was transgender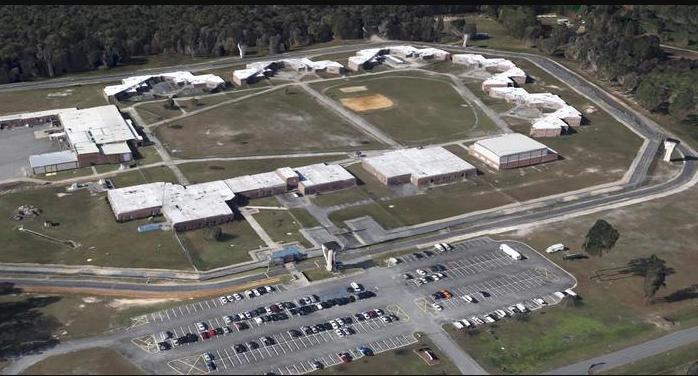 ATLANTA – The Georgia Department of Corrections (GDC) agreed to settle a lawsuit brought by the family of a 25-year-old Trans female inmate who committed suicide at Valdosta State Prison December 6, 2017, hanging herself in her cell. The prison system had agreed this week to pay a $2.2 million settlement to her parents.
The four defendants who were named in the lawsuit are the GDC, the warden at the time, Don Blakely, a correctional officer at the time, James Igou, and the Georgia Board of Regents.
The regents board is named because it manages Augusta University's program called Georgia Correctional Healthcare, which provides health care for inmates, including mental health care.
"The financial settlement is barely nudging any kind of justice," Sheba Maree, Mitchell's mother, told CNN in an exclusive interview. "I'd rather have my child … nothing will ever, ever, ever, ever take the place of my child. To me, this is blood money, and I will not stop until the people involved with her death are held responsible."
Maree told CNN that she is calling for a criminal investigation into the death. She believes her daughter was neglected by the guards because she was transgender.
Convicted in Union County, Georgia in 2015, court documents show Mitchell was sentenced to 10 years in prison after pleading guilty to robbery by intimidation.
In the lawsuit filing, Sheba Maree, her mother, stated that she had called prison staff December 2, after receiving a letter from her daughter warning that she was going to kill herself. Maree indicated in the lawsuit that she had called staff at Valdosta warning them to keep an eye on Mitchell, who suffered from schizophrenia, bipolar disorder, and gender identity issues.
The lawsuit also said that Mitchell had a history of hurting herself.
According to the suit filed in 2019, Mitchell had been approved for gender reassignment surgery but was being held at Valdosta State Prison, a men's prison. Albany, Georgia's NBC/ABC-affiliated television station WALB 10 reported that the lawsuit focuses a lot on what happened between 1:30 and 2:00 p.m. that day that Mitchell committed suicide.
Around 1:30 p.m., the suit says Mitchell asked an attendant to find corrections officer, James Igou, and a sergeant, Wallace Richardson.
Richardson is not named as a defendant in the current version of the lawsuit, but he was named as a defendant in the original version filed with the court.
The lawsuit said Igou went to Mitchell's cell and saw a noose around her neck.
The suit accuses Igou of taunting her and encouraging her to commit suicide.
Around 1:35 p.m., they say Igou walked away, and at least one other inmate told him Mitchell was committing suicide.
They say he laughed and shouted that she should wait until he got back because he "wanted to see."
Before he returned, the lawsuit says Mitchell hanged herself.
Meanwhile, Igou told the sergeant that Mitchell intended to commit suicide, and an inmate told the sergeant Mitchell was hanging in her cell.
Around 1:40 p.m., the lawsuit implies Igou and the sergeant took their time getting back to the cell. A minute later, they say Igou left, and the sergeant stood outside the open cell door a few feet from where Mitchell's body was hanging. Around 1:45, the suit says Richardson closed Mitchell's cell, locked it, and walked away.
Two minutes later, Igou, the sergeant, and another officer walked back. At some point between 1:47 and 1:54 p.m., the lawsuit says Igou and Richardson handcuffed Mitchell. Around 1:54 p.m., Mitchell's parents say she was cut down.
Records from Lowndes County show a 911 call was made around 1:57 p.m., apparently from a staff member.
This is a transcript of that call:
Caller: "What time is it? 1357. Okay, okay."
Dispatcher: "Lowndes County 911, where is your emergency?"
Caller: "Hey, can I get an ambulance dispatched to Valdosta State Prison?"
Dispatcher: "Okay. What's the address there?"
Caller: "It's 3259 Val Tech Road."
Dispatcher: "Okay. Is this the main prison?"
Caller: "Yes. Come in by the tower. I'm not sure of the nature of the emergency, but everybody's running. So, we need them like real fast."
Dispatcher: "You need an ambulance?"
Caller: "Yes, but I'm not sure why."
Dispatcher: "You don't know any patient information?"
Caller: "No, I don't. I just heard them call it over the radio, to call 911, like 1018."
Dispatcher: "We're going to have to know what's going on at some point."
Caller: "Unresponsive. Unresponsive. They're doing CPR."
Dispatcher: "Okay, well there's a difference between CPR and somebody unresponsive. So, they're not breathing?"
Caller: "Okay, they're doing CPR. I'm watching them. They're doing CPR."
Dispatcher: "Okay, you've got a 'code blue.'"
Caller: "Yeah."
Dispatcher: "Okay. We'll get them on the way."
Mitchell was pronounced dead at the hospital two days later.
The Georgia Department of Corrections is currently under investigation by the U.S. Department of Justice Civil Rights Division for years of reported homicides inside prisons, prisoner-on-prisoner violence and the sexual abuse of gay, lesbian and transgender prisoners by other inmates and staffers.
Family members, concerned residents and civil rights organizations including the ACLU of Georgia have filed complaints about the situation within the state's correctional system that has been described as inhumane condition. pointing to such issues as feces- and urine-covered cells due to sewage backups and prisoner-on-prisoner violence.

Recognizing racism as health issue, Biden updates HIV strategy
The recognition of racism "as a serious public health threat" was a key difference from previous iterations of the blueprint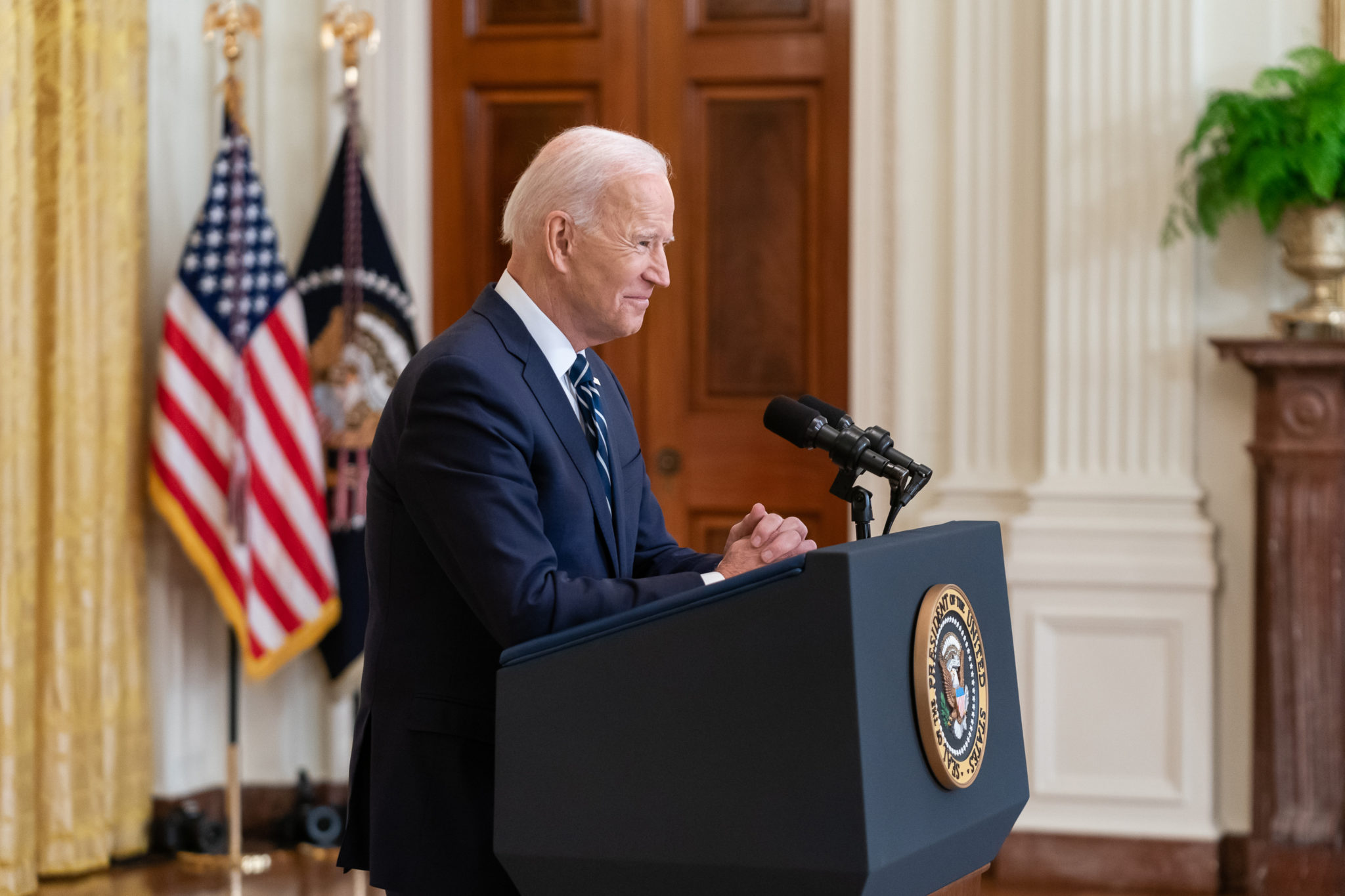 WASHINGTON – A recent update to the National HIV Strategy by the Biden administration is getting good reviews from advocates in the fight against HIV/AIDS, who are praising the new blueprint for recognizing challenges in the epidemic and racism as a public health issue.
Carl Schmid, executive director of the HIV & Hepatitis Policy Institute and member of the President's Advisory Council on HIV/AIDS, assessed the update as "very, very positive," saying it built on components of a previous iteration of the strategy issued during the Trump administration and made new ones.
"I think the community is extremely pleased," Schmid said. "There's a new component…racism is a public health issue. So, all these positive — the disparities, which is just so big. Anytime you're addressing HIV, you're always addressing disparities."
Schmid also said the updated blueprint — which articulates a plan from 2022 through 2025 and was issued last week to coincide with the first World AIDS Day during the Biden administration — makes outreach to the private sector.
"I think that's good because it's the people who influence society like technology companies, people who have high gay and bisexual employees, like [the] travel industry, get them all involved," Schmid said. "So, and that, I think should help with the stigma."
Schmid also hailed the strategy for its promotion of the Affordable Care Act as a tool to fight HIV/AIDS, which he said was absent in the iteration of the report under former President Trump.
The president in remarks on World AIDS Day last week before advocates in the fight against HIV/AIDS in the East Room the White House, said the uptrend strategy is "a roadmap for how we're going to put our foot on the gas and accelerate our efforts to end the HIV epidemic in the United States by the year 2030."
"That's the goal," Biden added. "And it centers on the kind of innovative, community solutions — community-driven solutions that we know will work."
Consistent with his administration's stated commitment to racial equity and recognizing disparities among diverse groups, including LGBTQ people, Biden said the plan ensures "the latest advances in HIV prevention, diagnosis and treatment are available to everyone, regardless of their age, race, gender identity, sexual orientation, disability, or other factors."
"Critically, this strategy takes on racial and gender disparities in our health system that for much too long have affected HIV outcomes in our country — to ensure that our national response is a truly equitable response," Biden said.
The updated blueprint is the fourth iteration of the National HIV Strategy, which was first issued during the Obama administration, then updated during the Obama years and again during the Trump administration before the Biden administration unveiled the version last week.
The 93-page strategy makes recognition of racism as a public health issue a key component of the plan to fight HIV/AIDS, calling it a "serious public health threat that directly affects the well-being of millions of Americans."
"Racism is not only the discrimination against one group based on the color of their skin or their race or ethnicity, but also the structural barriers that impact racial and ethnic groups differently to influence where a person lives, where they work, where they play, and where they gather as a community," the strategy says. "Over generations, these structural inequities have resulted in racial and ethnic health disparities that are severe, far-reaching, and unacceptable."
Data shows racial disparities remain a significant obstacle in thwarting the HIV/AIDS epidemic. According to the Centers for Disease Control & Prevention, new HIV infections in the United States declined by 8 percent between 2015 and 2019, with much of the progress due to larger declines among young gay and bisexual men in recent years.
But although HIV infections among young gay and bisexual men have dropped 33 percent overall, with declines in young men among all races, the CDC finds "African Americans and Hispanics/Latinos continue to be severely and disproportionately affected."
A senior Biden administration official, speaking last week on background in a conference call with reporters to promote the HIV strategy, said in response to a question from the Washington Blade the recognition of racism "as a serious public health threat" was a key difference from previous iterations of the blueprint.
"There are several updates in this," the official said. "And some of those new features or new areas of focus have come about from both community input as well as sitting down with our federal partners and thinking about also the priorities of this administration, where there is a focus on equity, there is a focus on addressing stigma and discrimination and ensuring that also marginalized populations have access to healthcare, and that we are also working to ensure that the voices of those with lived experience are part of our response."
Jennifer Kates, director of global health & HIV policy for the Kaiser Family Foundation, said the recognition of social and racial disparities is a key component of the updated strategy.
"One area in which the updated strategy stakes out new and stronger ground is in its explicit focus on the social/structural determinants of health," Kates said. "The strategy doesn't just mention them but seeks to address them through a variety of objectives. This is a departure and an important one."
Kates, however, cautioned: "Of course, the devil will be in the details and there will always be a tension between what the federal government itself can do and the power that state and local jurisdictions actually have."
One aspect of note during Biden's remarks on World AIDS Day was his articulation of 2030 as the target date to beat HIV, with the goal of reducing new infection rates by 90 percent in that year. That 2030 goal was established by health officials during the Trump administration, but Biden had campaigned on 2025 — much to the skepticism of some observers.
The Department of Health & Human Services, in response an inquiry from the Blade on whether a decision was made to forgo 2025 and stick with 2030 as the target date, deferred comment to the White House, which didn't immediately respond.
Schmid, who was among those during the election who expressed skepticism of the 2025 target date, said he spoke to the White House after an initial Blade report on the changed target date and was told the administration determined 2025 was "not feasible."
"That was a campaign statement," Schmid said. "I said then that it was not realistic, and I think others agreed with me particularly because of COVID, and we were during the campaign, but he said it and sometimes people say things during the campaign that they might not always live up to because it was unrealistic."
Schmid, however, downplayed the importance of Biden articulating a different target date to beat HIV/AIDS compared to the one he promised during the presidential campaign, saying the initial date had demonstrated his "strong commitment" on the issue.
Now that the Biden administration has issued the new strategy, the work turns toward implementation, which would mean acting on the blueprint in conjunction with the Ending the HIV Epidemic initiative already underway.
Schmid said the next step in the process is making sure funding is robust, HIV testing continues despite the coronavirus pandemic — and working to make PrEP more accessible.
Key to the effort, Schmid said, would be new legislation introduced before Congress to set up a national PrEP program, one introduced by Rep. Bonnie Watson Coleman (D-N.J.), another by Rep. Adam Schiff (D-Calif.) and another by Sen. Tina Smith (D-Minn.). Those bills, Schmid said, would ensure the uninsured have access to PrEP and health plans cover them without cost.
"I've been focusing a lot on that," Schmid said. "It would be great to get the administration's support for these as well, and money in the budget to implement these national PrEP programs."