June 5, 2018 at 12:22 am PST | by Kit Winter
AIDSLifeCycle Diary Day 2; Kit has pedaled 109.5 miles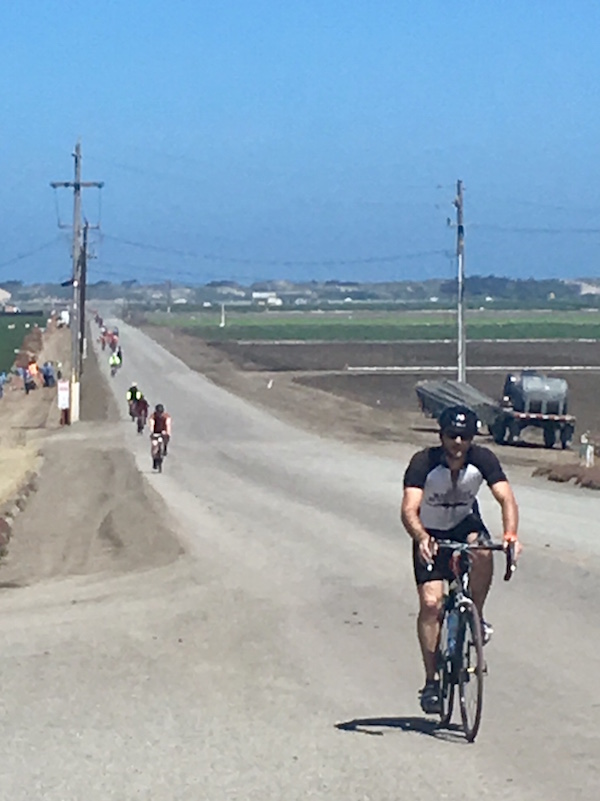 DAY 2 – Santa Cruz to King City, 109.5 miles | I'm sure there are people on this ride who, having ridden eighty spectacular miles along the coast from San Francisco to Santa Cruz on Day 1 , woke up on Day 2 thinking, "today I'd like to do the same thing, except for thirty more miles, and through cabbage fields and dust storms instead of the Pacific Ocean. Oh, and crosswinds strong enough to push your bike across the highway."
I am not one of those people.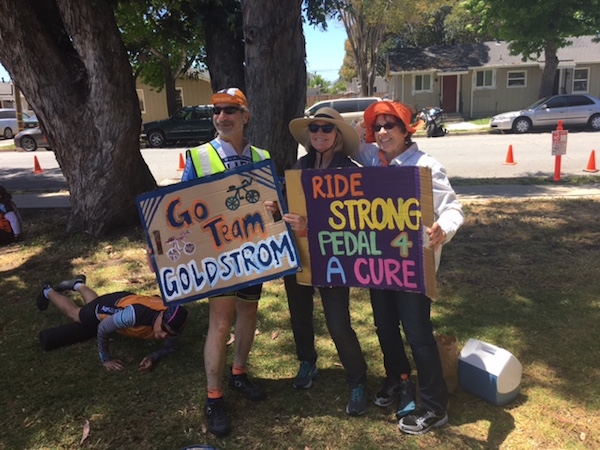 I woke up on Day 2, after a fitful night's sleep in a tent, surrounded by hundreds of snoring riders in their tents, and thought, "I would like to sleep for a few more hours" and "I would like a triple latte." Then I woke up a little more and remembered that I would not be having either more sleep or a triple latte. Since I live in Los Angeles, and my bike, my gear and I were in Santa Cruz, I had no choice but to be climb back on my bike for the longest, dustiest day on the Ride.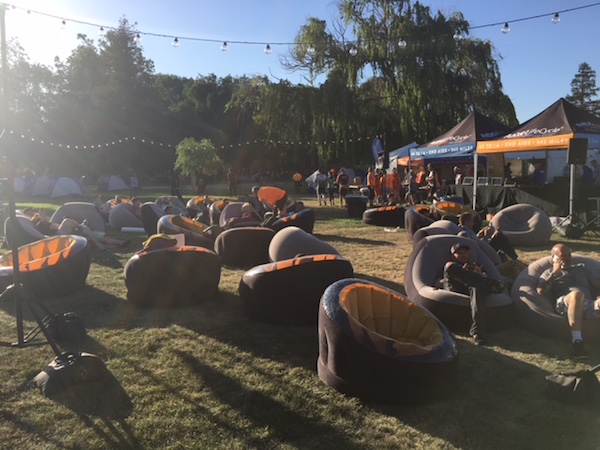 For readers who don't know me, I'm 53, not in particularly great shape, and until I started training in February, hadn't been on my bike since the last time I did the Ride in 2012. I've logged about 800 miles total in training rides in 2018. Before the first time I did the Ride in 2008, I hadn't been on a bike since I was a kid.
In many ways, I expect I'm not that different from any other middle-aged guy who gets lectured by his doctor to get more exercise.
There was nothing in my history that would suggest that I would be likely to ride a bike from SF to LA, much less enjoy it.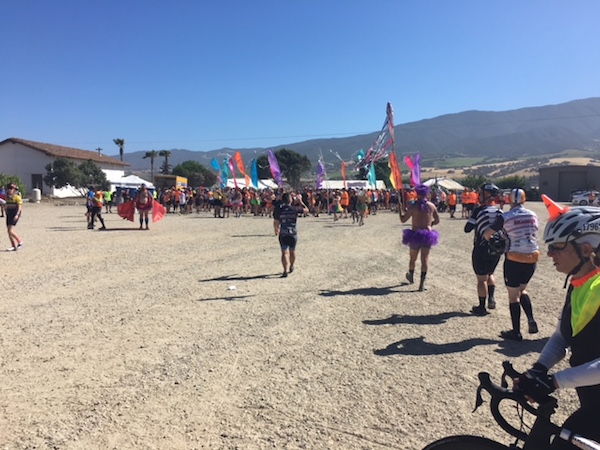 Yet here I am, in a tent in King City, Day 2 of my Fourth ALC in the can and it actually turned out to be a spectacular day of riding.
We spent an hour or so just getting out of Santa Cruz, but the minor annoyance of stop-and-go-and-stop riding was more than offset by the opportunity to see the city up close – wildflowers, bungalows, and mist in the Eucalyptus trees by the coast give it a tranquil and artistic vibe.
After following Highway 1 through Capitola, Moss Landing and Marina, we turned inland toward Salinas. A miles of rough roads and buffeting crosswinds were forgiven once we made a turn and the hated crosswinds became cool tailwinds, pushing us gently but forcefully the rest of the way to King City.