AIDSLifeCycle Diary Day 2; Kit has pedaled 109.5 miles
Our intrepid cyclist is pushing himself to the limits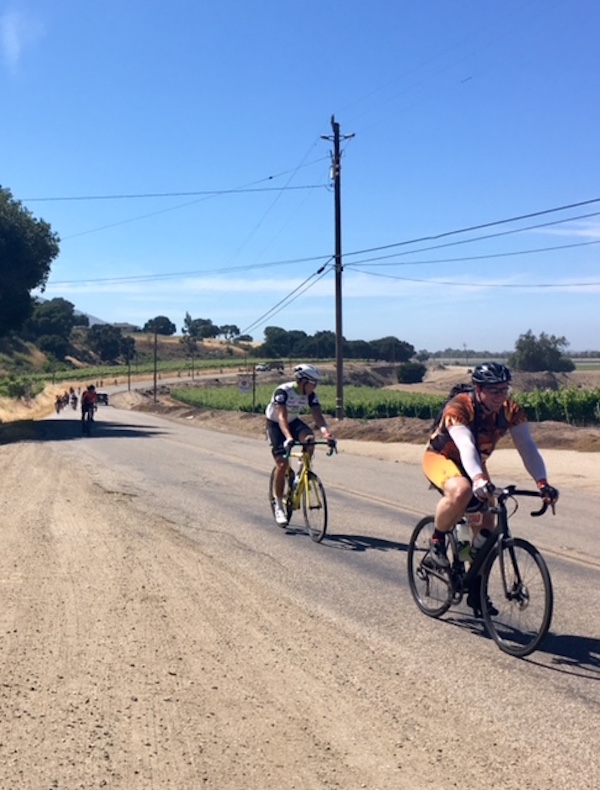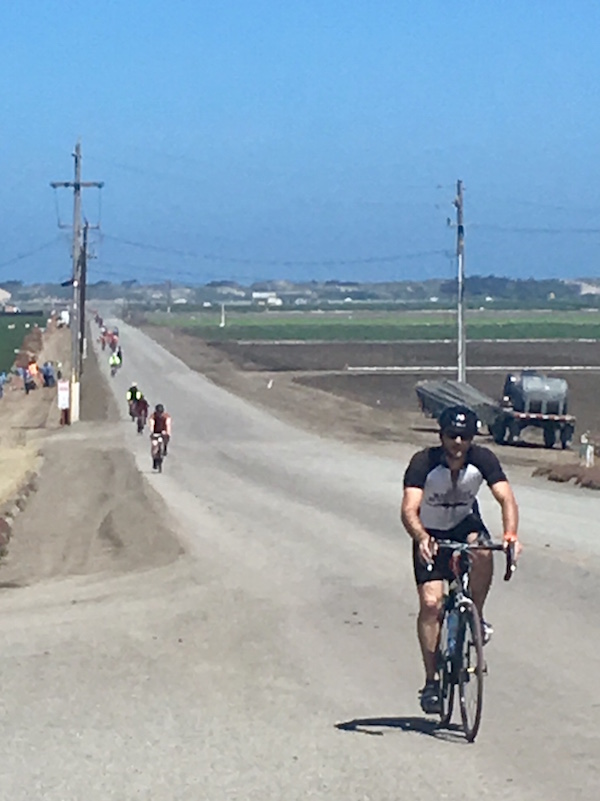 DAY 2 – Santa Cruz to King City, 109.5 miles | I'm sure there are people on this ride who, having ridden eighty spectacular miles along the coast from San Francisco to Santa Cruz on Day 1 , woke up on Day 2 thinking, "today I'd like to do the same thing, except for thirty more miles, and through cabbage fields and dust storms instead of the Pacific Ocean. Oh, and crosswinds strong enough to push your bike across the highway."
I am not one of those people.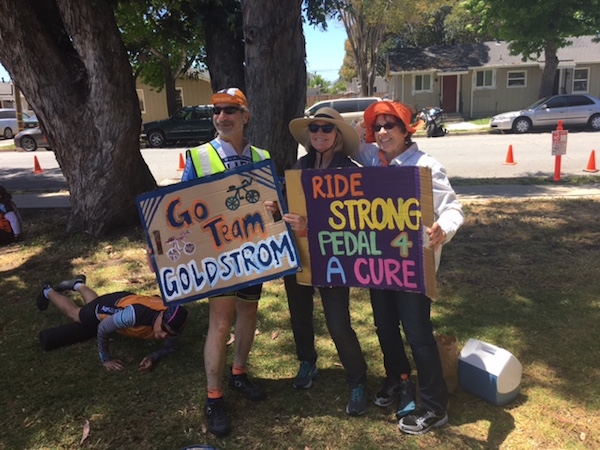 I woke up on Day 2, after a fitful night's sleep in a tent, surrounded by hundreds of snoring riders in their tents, and thought, "I would like to sleep for a few more hours" and "I would like a triple latte." Then I woke up a little more and remembered that I would not be having either more sleep or a triple latte. Since I live in Los Angeles, and my bike, my gear and I were in Santa Cruz, I had no choice but to be climb back on my bike for the longest, dustiest day on the Ride.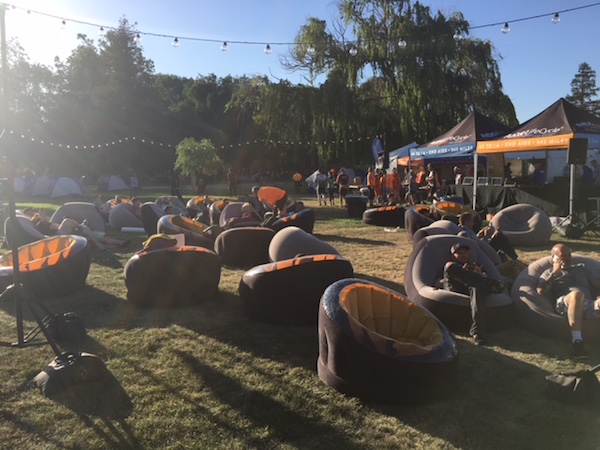 For readers who don't know me, I'm 53, not in particularly great shape, and until I started training in February, hadn't been on my bike since the last time I did the Ride in 2012. I've logged about 800 miles total in training rides in 2018. Before the first time I did the Ride in 2008, I hadn't been on a bike since I was a kid.
In many ways, I expect I'm not that different from any other middle-aged guy who gets lectured by his doctor to get more exercise.
There was nothing in my history that would suggest that I would be likely to ride a bike from SF to LA, much less enjoy it.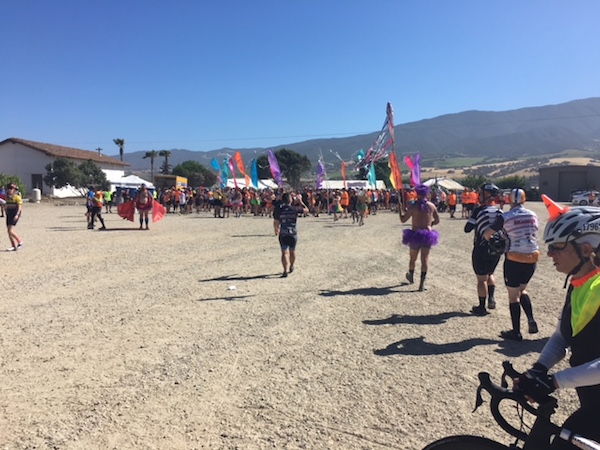 Yet here I am, in a tent in King City, Day 2 of my Fourth ALC in the can and it actually turned out to be a spectacular day of riding.
We spent an hour or so just getting out of Santa Cruz, but the minor annoyance of stop-and-go-and-stop riding was more than offset by the opportunity to see the city up close – wildflowers, bungalows, and mist in the Eucalyptus trees by the coast give it a tranquil and artistic vibe.
After following Highway 1 through Capitola, Moss Landing and Marina, we turned inland toward Salinas. A miles of rough roads and buffeting crosswinds were forgiven once we made a turn and the hated crosswinds became cool tailwinds, pushing us gently but forcefully the rest of the way to King City.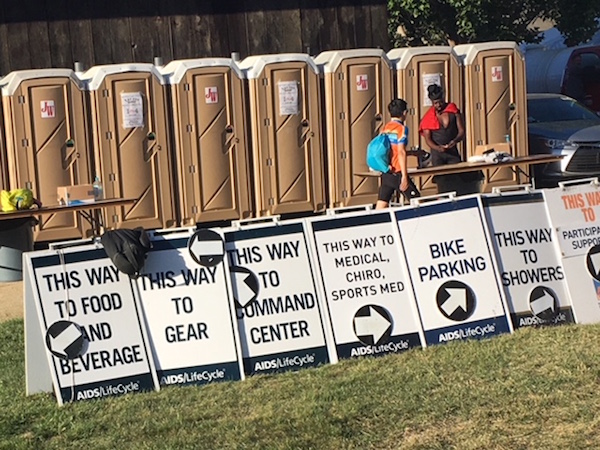 FDA eases blood donation restrictions for gay & bisexual men
The FDA's proposal would lift the mandatory three-month deferral period for some men who have sex with men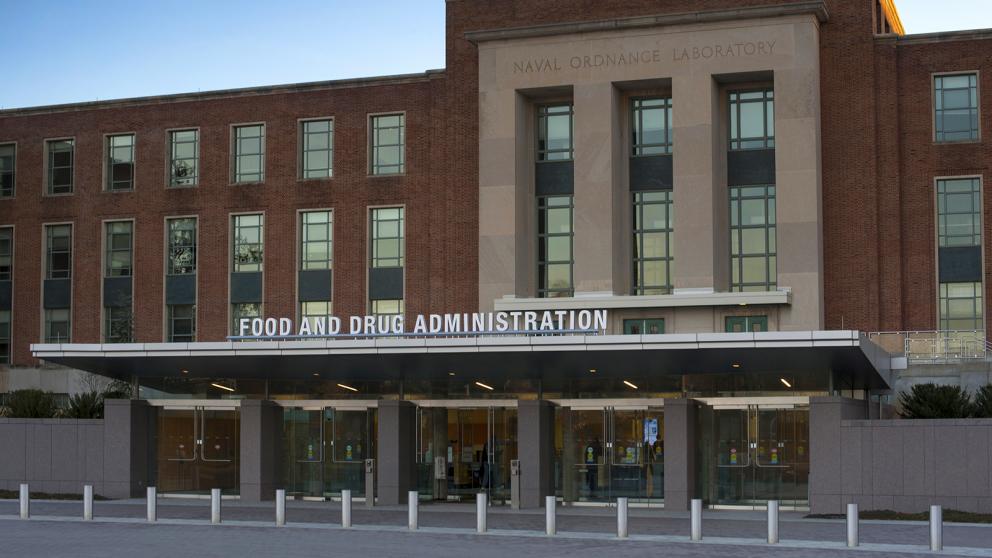 SILVER SPRING, Md. – The U.S. Food and Drug Administration (FDA) introduced a proposed change to its blood donation guidelines on Friday that would ease restrictions for gay and bisexual men.
The FDA notes the proposal, news of which was first reported in November, would bring U.S. policies in alignment with those in place in countries like the U.K. and Canada. The agency is expected to formally adopt the new guidelines after a public comment period.
The move follows criticism from LGBTQ groups and organizations like the American Medical Association (AMA) who have long argued the current policy is homophobic and based on an outdated understanding of the risks associated with blood donation by men who have sex with men.
As the AMA wrote of the current policy: "a man who has protected sex with another man in the three months prior to a blood donation cannot be a donor, but a man or woman who has unprotected sex with multiple partners of the opposite sex over the same time period remains eligible."
The FDA's proposal would lift the mandatory three-month deferral period for some men who have sex with men and instead use a "gender-inclusive, individual risk-based questions relevant to HIV risk."
Potential donors would be asked for information about their sexual history over the past three months. Respondents who indicate they have had sex with one or more new sexual partners would then be asked whether they have had anal sex during this period. Those who answer "yes" would be deferred from blood donation.
Axios noted that as of this morning, about 20 percent of the country's community blood centers have a one-day supply or less, while the FDA's broadened eligibility criteria would increase the annual blood supply by two to four percent, citing data from America's Blood Centers' daily tracker and the Williams Institute.
U.S. Sen. Tammy Baldwin (D-Wis.) issued a statement celebrating the FDA's proposal. "As I have long advocated for, this blood donation policy takes a step forward and is better rooted in the most up-to-date science with a focus on individual risk factors, not outdated stigmas that effectively ban gay and bisexual men," she said.
Baldwin has repeatedly urged the agency to revisit its blood donation policy over the years, including by corralling support from other members of Congress to cosign letters to the FDA in 2014 and 2016, raising the issue again in 2020 as the COVID-19 pandemic exacerbated shortages in the blood supply.
The Congressional LGBTQ+ Equality Caucus also acknowledged the move in a statement by its chair, Rep. Mark Pocan (D-Wis.): "I am glad the FDA is finally moving toward an individual risk-based assessment model, but recognize, based on existing reporting, that many LGBTQI+ people may still be barred from donating," he said. "I look forward to taking a closer look at the proposed guidelines once they are published and working with the FDA to ensure that any unnecessary barriers are removed."
Several LGBTQ groups also issued statements celebrating the FDA's new guidance.
"These changes are 40-plus years in the making, and are a tremendous leap forward toward elevating science over stigma," said GLAAD President Sarah Kate Ellis. "GLAAD and leading medical experts have long been advocating for guidelines that see and treat LGBTQ people the same as any other person, including as potential donors who want to help others."
"This new policy removes a decades-long barrier for many in our community – and there is more to do to ensure gay, bisexual and transgender people are no longer unfairly stigmatized when they try to donate blood," Human Rights Campaign President Kelley Robinson said. "The assessment criteria have flaws, focusing excessively, for instance, on the number of partners a potential donor has instead of just on new partners," she added.
Carl Schmid, executive director of the HIV+ Hepatitis Policy Institute, said: "While this long-overdue change is being made based on the science and the facts, which have been clear for years, it is the result of the leadership of the Biden administration that continues to tear down discriminatory government policies."