June 5, 2018 at 10:16 pm PDT | by Kit Winter
AIDSLifeCycle Day 3: Kit Winter reports from the 545 mile bike ride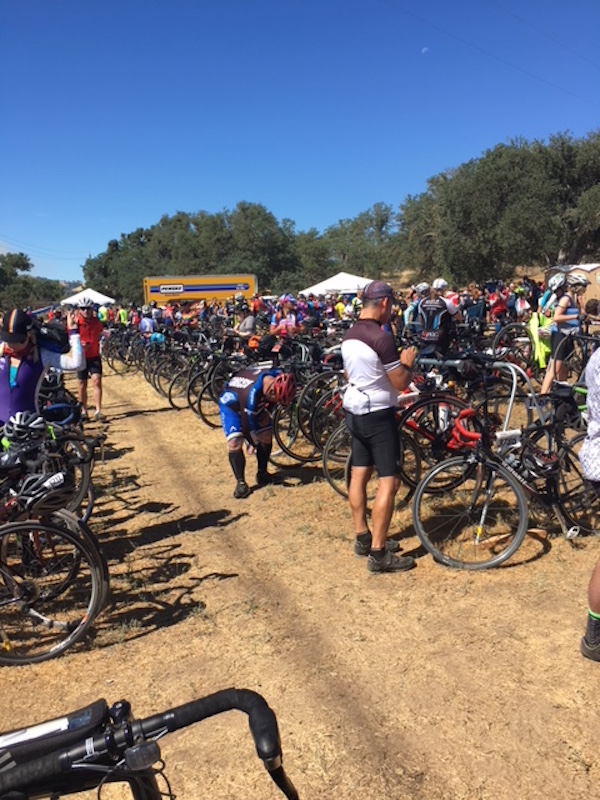 DAY 3 – King City to Paso Robles, 66 Miles | Day 3 gets really real, really fast as we tackle the legendary Quadbuster less than ten miles after leaving camp in King City. Quadbuster is a 1.3-mile, 12% uphill climb that has been the almost-exclusive topic of conversation in camp last night and this morning, especially among first-time riders. "Is Quadbuster as bad as they say?" "How does Quadbuster compare to the hills on Day 1?" "What's Quadbuster like?"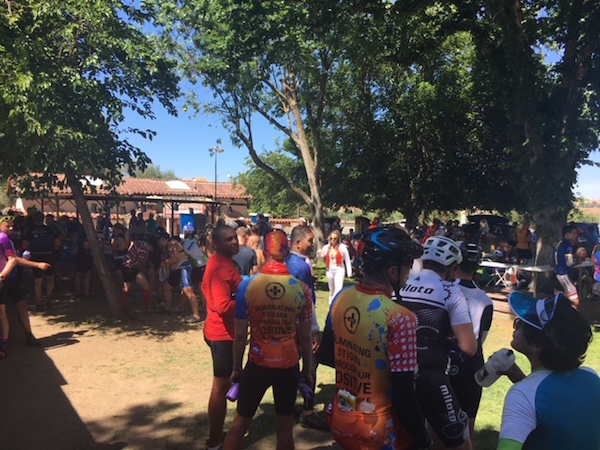 I think Quadbuster is as hard as they say, pretty much, although it's probably not "the worst thing that will ever happen in your life," as I heard one veteran rider tell an anxious newbie over breakfast. It's just a hill. Its location on our route is part of what makes it so grueling – eight miles or so of riding isn't enough for your legs to get fully warmed up, and especially given the stiffness from riding 109 miles yesterday and then sleeping in a tent. As I slowly pedal my way up, I appreciate the many weekend mornings I spent riding up to Griffith Observatory. Not enough to make the climb easy, but enough to get the job done.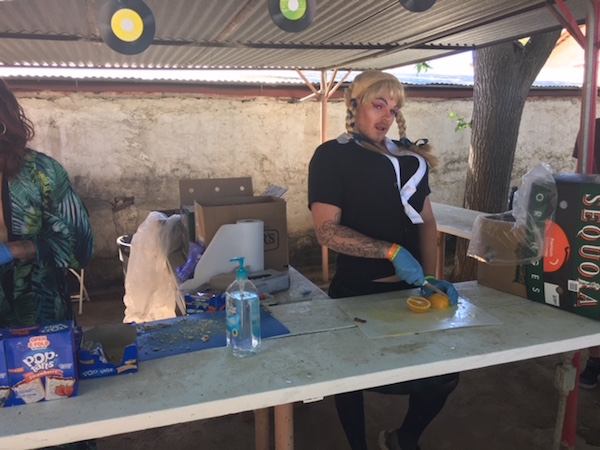 After spending a few minutes catching my breath at the top (and then using it to cheer other riders on, I get Quadbuster's spectacular payoff: miles of downhill, rolling effortlessly through dry hills dotted with oak trees and occasional ranches. It's a quintessentially California landscape, and one of my favorites. After another quick rest stop to fill our water bottles, we head out again.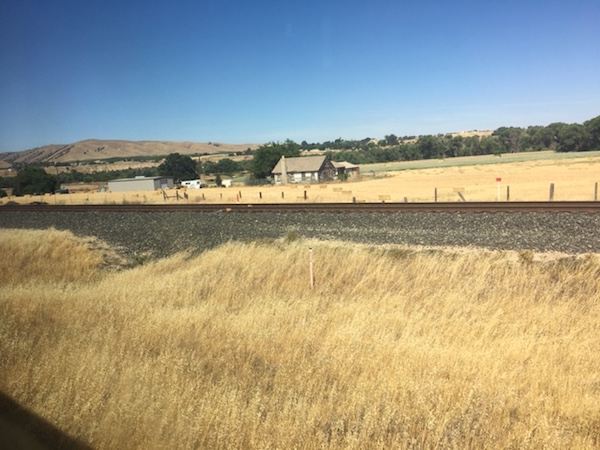 As the day progresses, the sun starts to get a little intense, and by the time we get to our lunch stop in Bradley, it's scorching. Bradley is a high point of the ride for many as the residents are not only extraordinarily welcoming, but put on an annual barbecue and bake sale that pays for their school system's entire annual art and music program. Since the last time I did the Ride in 2012, they've added a VIP "$100 Burger" option – pay $100 for a cheeseburger and have it served to you in an air-conditioned hall with actual proper seating. Whether because of their charitable hearts or incipient heatstroke, enough riders choose this option to necessitate standing in line. I opt for the regular $10 cheeseburger and eat it like it's the last food on Earth.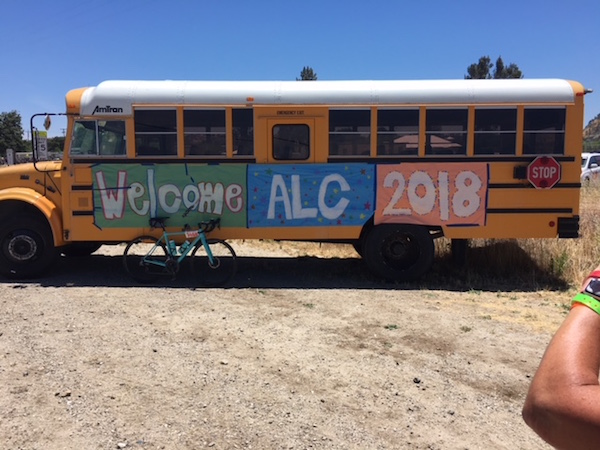 Rolling out of Bradley, things take a sharp turn for the worse. My riding buddy got sunscreen in his eyes earlier in the day, and by the time we're halfway to the next rest stop he's in excruciating pain and can barely see. Road debris intervenes and shreds his tire beyond our ability to repair roadside, he needs to be swept to the next rest stop. I, on the verge of heatstroke myself, go with him. This is the beauty of a fully-supported Ride – it couldn't have been more than ten minutes from hearing the tire pop to being swept in air-conditioned luxury to our next stop. Once there, facing a long line for bike repair, we decided to call it a day and take the ALC bus the final 12 miles to Paso Robles, where we both collapsed in exhaustion. All told, we rode about 45 miles in a 66 mile day – not as much as we'd hoped, but not bad, considering.