June 7, 2018 at 9:49 am PST | by Kit Winter
AIDSLifeCycle Diary Day 4: Kit reaches "halfway point" and surmounts the "evil twins"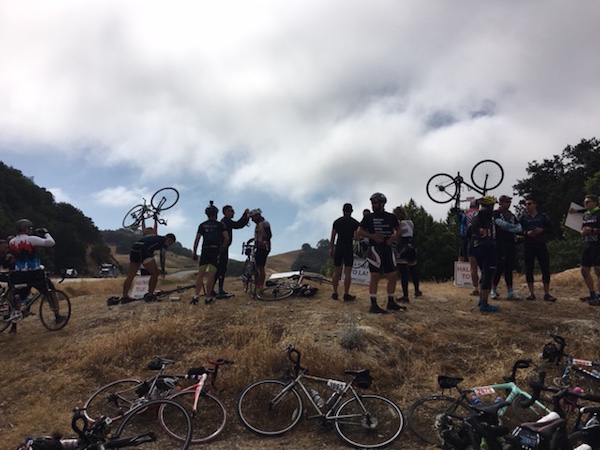 HALFWAY — DAY 4: PASO ROBLES TO SANTA MARIA:  88.6 Miles  |  Spending four days in a row on a bike does strange things to my head.
We're not allowed to wear headphones or play music on our bikes, and it's not really feasible to have much in the way of conversation while riding. When I'm feeling strong, my mind is mostly blank, more or less. Physical exertion precludes complex thought.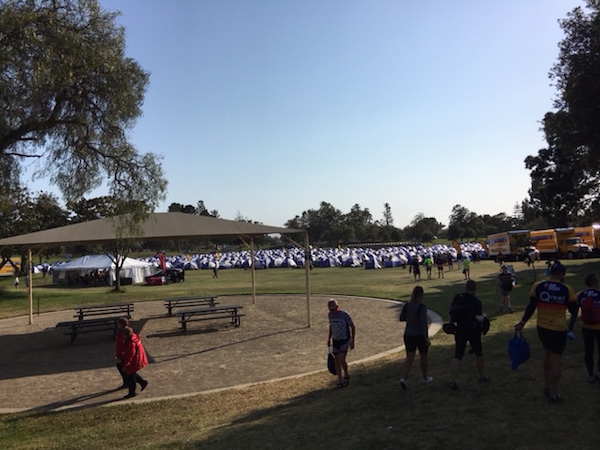 My focus is on the effort. When I'm feeling weak and sore, though, a whole different drama plays out. My head is full of negative self talk and recrimination, punctuated with rationalizations and excuses for why I should give up and just get on the bus.
The bus, mind you, is not a mere metaphor. It's a literal, air-conditioned, luxury motor coach, the SAG bus (an acronym for "support and gear"). "Sagging," in ALC parlance, means taking the bus from a rest stop to camp. Getting "swept," on the other hand, means getting picked up on the route and carried to the next rest stop. If your legs or your inclination to ride fails you and you simply stop riding, you will be swept to the next rest stop and sagged to camp, along with your bike.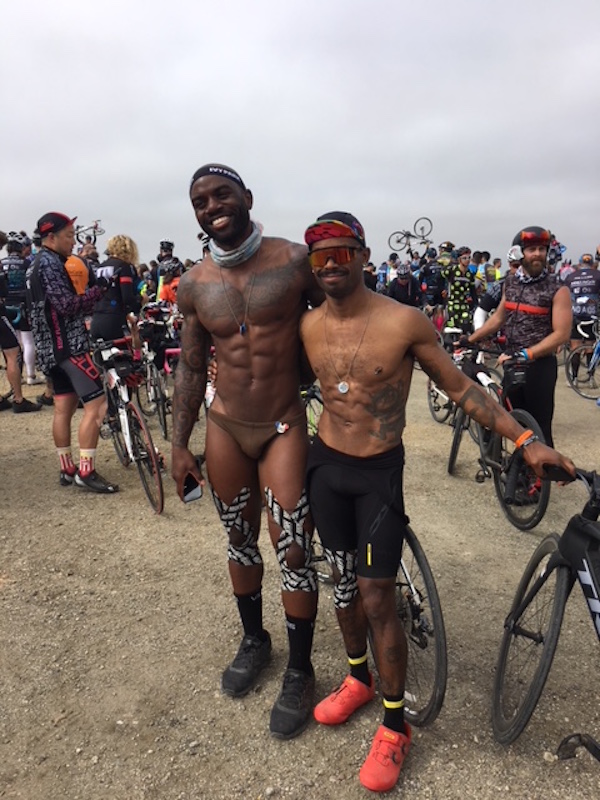 Sagging by choice, rather than of necessity (such as illness or injury) is commonplace. The Ride is primarily a fundraising event, after all, not a competition. Once you've raised your money, it's up to you how much to ride; obviously no one forces anyone to get on their bike, or to stay on their bike if they want to stop riding. I spoke to one extremely fit-looking young woman who said her daily goal is to ride as far as lunch every day (which still amounts to a very strenuous week of riding). Others set more modest goals.
My own philosophy is, "try to ride every mile, but practice appropriate self-care as well."
Yesterday, when my friend was suffering physical and mechanical misfortunes and I was feeling overheated, this meant getting swept to the last rest stop and sagging to camp, cutting about 24 miles off the day's ride. Today it meant ignoring the SAG bus's siren song and riding through the soreness to finish the 88.6 mile route.
To be sure, there were times when little or no willpower was needed. Riding out of Paso Robles, I felt stiff but strong.
Ten miles brought us to the "Evil Twins," two out of the three hills on the Ride memorable enough to merit names. The hills don't live up to the hype, though – my friend was asking when we would begin the dreaded climb, right up until we had almost finished it. I like to joke that they should rename them the Olsen Twins – not necessarily evil, but not very entertaining, either.
And a hell of a payday, in this case the halfway point of our journey from SF to LA, followed by a stunning, miles-long descent back down to sea level at Cayucos.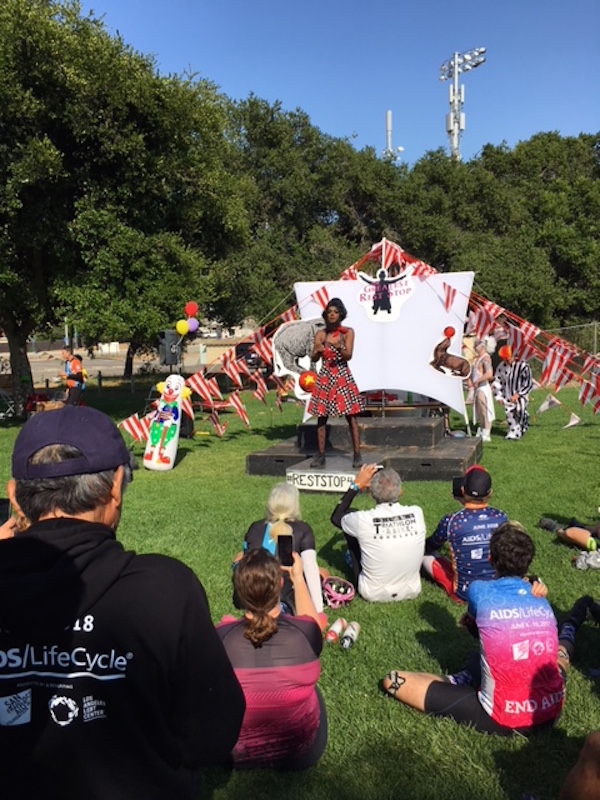 It was about 13 miles later – after lunch at mile 50 – that the soft seats and air conditioning of the SAG bus began to beckon. My legs hurt, my nerves suddenly felt frayed, and my emotions started getting the better of me.
An inner voice said, "now is the time to draw on your deepest reserves of character," and my evil Olsen twin responded, possibly out loud, "fuck right off, I have no deep reserves of character, I want to get on that bus."
But I kept pedaling, and managed to distract myself enough to reach Pismo Beach at mile 63.
Pismo is my idea of a perfect California beach town, and I seriously contemplated laying my bike down in the street, walking away, and starting a new life under an assumed identity.
By the time I realized that I would have to live my new Pismo life in Lycra biking clothes, I was only 13 miles from camp, and thought I might as well just finish.
And so I did.