June 8, 2018 at 2:15 pm PST | by Kit Winter
AIDSLifeCyle Diary Day 5: Getting your outfit just right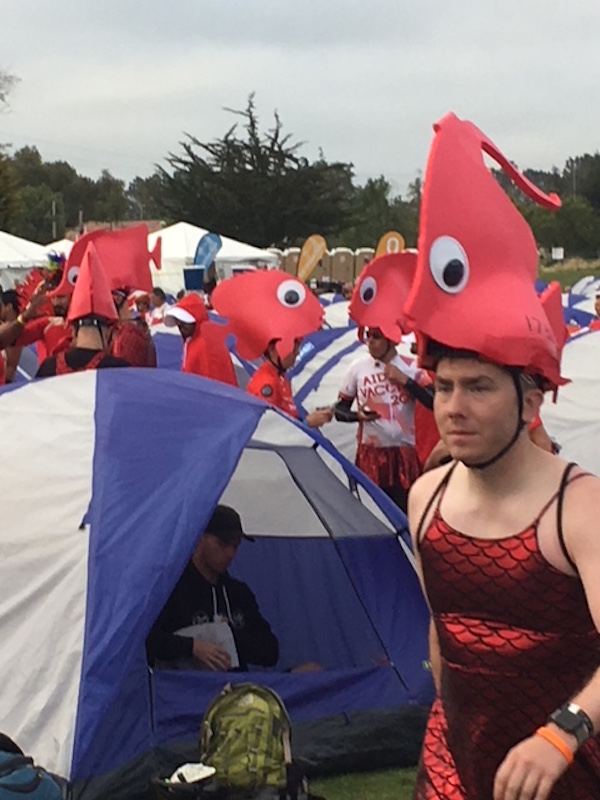 Day 5 Santa Maria to Lompoc: 41.3 miles  | At just 41.3 miles, Day 5 is about half the average distance we've been logging daily, and the shortest day on the Ride. It's a welcome respite after four long days in the saddle. It's also Red Dress Day, a decades-old ALC tradition in which Riders abandon their Lycra for tulle and satin as they pedal down Highway 1. Legend has it that the day was originally "Dress Red Day," the idea being that red-clad riders ascending a switchback on one of the day's notable hills would look something like an AIDS ribbon, if seen from the air.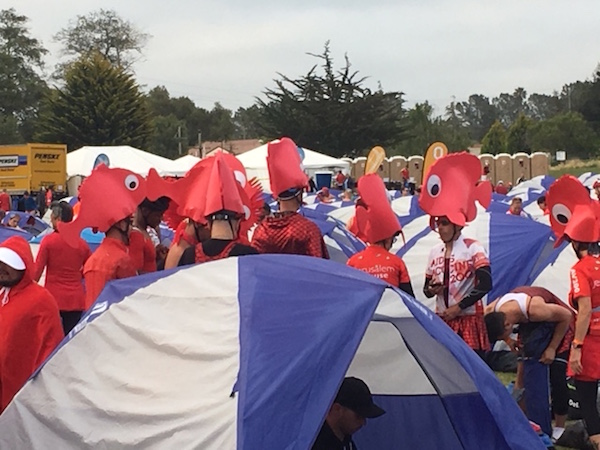 Then, gay men being gay men, it morphed into Red Dress Day and an opportunity to throw on a feather boa and a wig. Whatever its origins, the day is a showcase for incredible creativity and style. This year featured dozens of Handmaids walking through camp in perfect formation, a school of Red fish, matching Lieutenant Uhuras, Lumberjacks, Dr. Seuss's Thing One and Thing Two, Deadpools, Spidermen, Supermen, Wonder Women, and all manner of cheerleaders, schoolgirls, divas, and generic hot messes.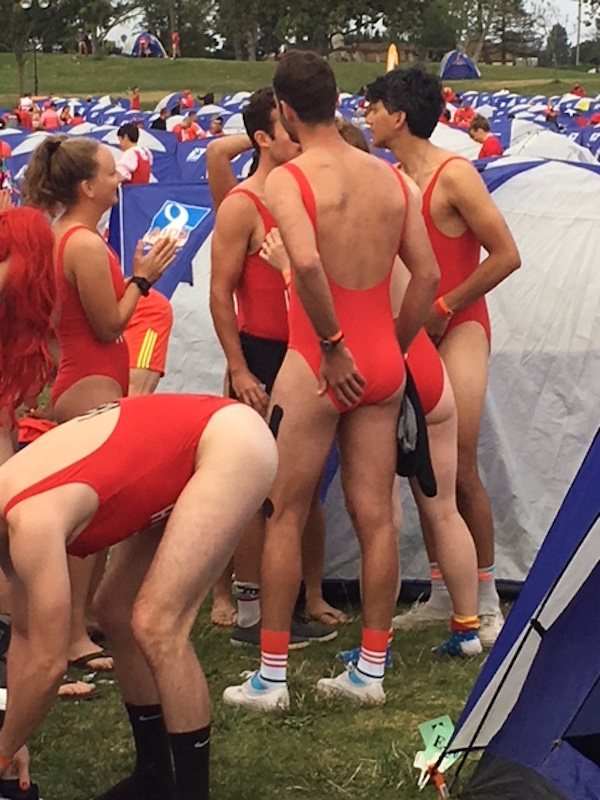 It's a spectacular sight to see rolling down the road. I threw on a sporty racer-back Evan Picone number with a pleated bodice, cut about eight inches off the hem to show a little leg and make it bike-suitable, and hit the road.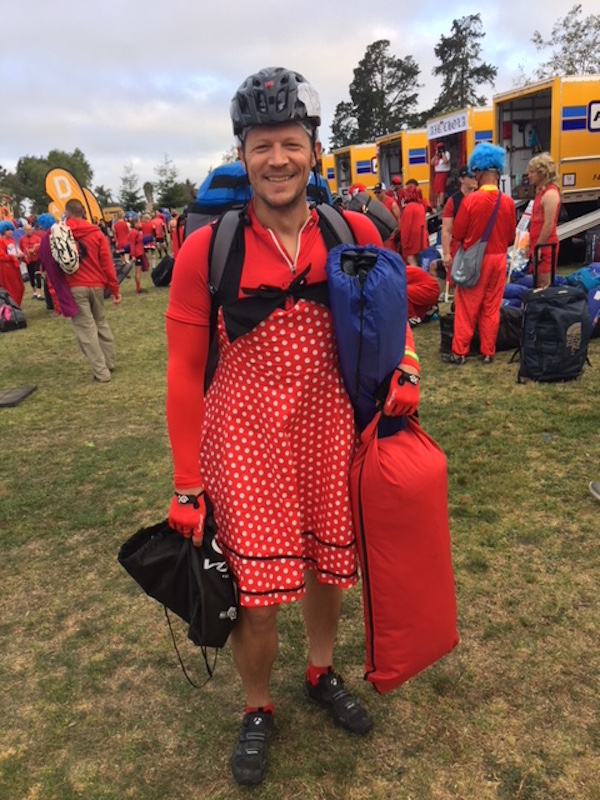 Although they don't have cute names, Day 5's three big hills are every bit as tough as Quadbuster and the Evil Twins. They are long, and they are grueling. They are also a lot of fun – on Quadbuster, you're not likely to be passed by half a dozen identically-dress Super Mario Brothers, or to call out "on your left!" to a pair of ladybugs wearing tutus.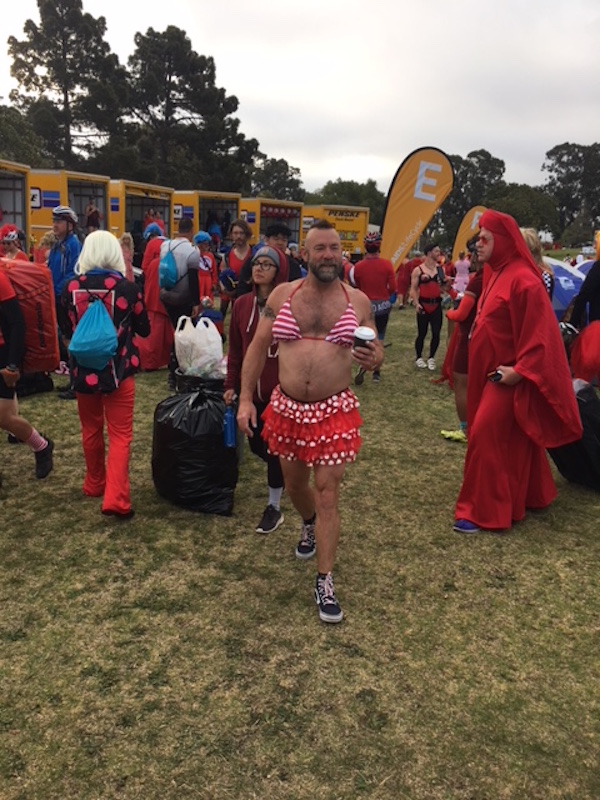 The levity of the day was tempered briefly when we got teargassed – yes, teargassed – passing the Federal Correctional Institution in Lompoc. There was an enormous "boom," and suddenly my eyes were burning and watering and I could barely see the road in front of me.
Thankfully it passed quickly.
I didn't understand what had happened until other riders complained about the same symptoms. It turns out that the FCI chose the day that 2300 riders in costume and drag were riding past their facility to do tear gas training with live gas right next to the route. The warden apparently apologized and blamed a change in wind direction, but the route was closed down briefly while ALC staff made sure it was safe for riders to proceed.
With day five in the bag, we only have two more days of riding before we're home in LA.
Tomorrow we head to Ventura and the candlelight vigil in memory of those lost to AIDS. I look forward to seeing some of you there.