AIDSLifeCycle Diary wraps up a 545 mile journey
Route to new finish line in DTLA causes safety concern for many riders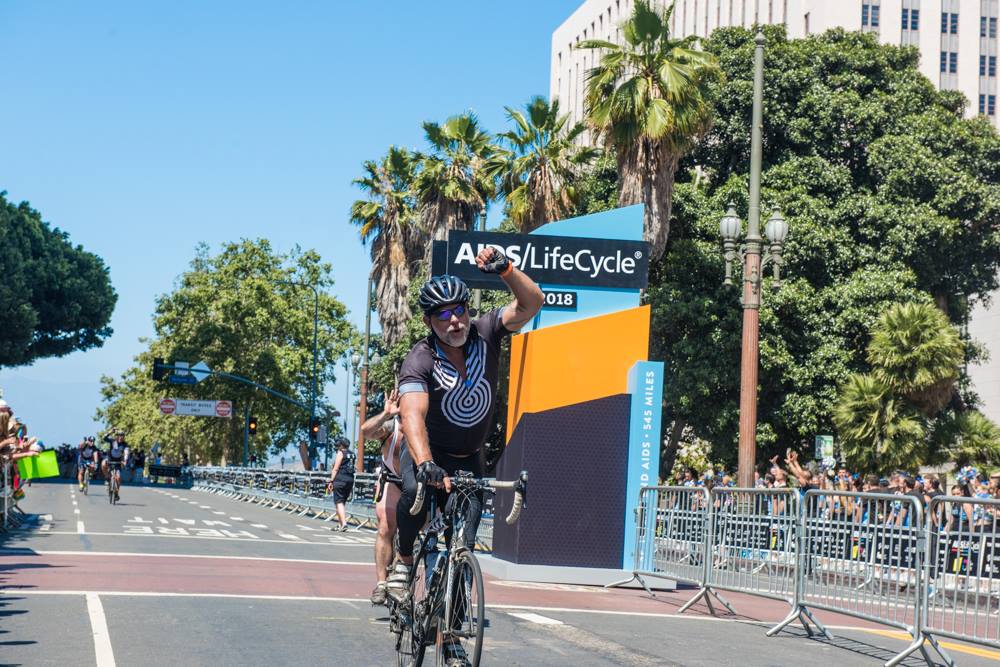 DAY 6, Lompoc to Ventura, 88.3 Miles | On Day 6, my power ran out. Not my leg power, thankfully – just my iPhone power. Phone charging is a constant challenge on the Ride, as there are never enough outlets and power strips available in the Charging Tent to accomodate the ~3000 people needing to charge their phones in the few hours they have in camp. I brought two external battery packs, but lost my dual USB charger somewhere around Day 3 and never managed to get them charged after that. With my charge rapidly declining, I powered off my phone to make sure I would be able to coordinate with my husband for pickup after the finish line.
Unlike my previous posts, which were written on my phone while laying on an air mattress in a tent, I write this on an actual computer. Spoiler Alert: I am home. I made it. I rode about 530 miles altogether, not the full 552.3, thanks to getting swept to Rest Stop 4 on Day 3. I've had a full night's sleep in my own bed, and I feel great.
Day 6 was the day before yesterday.
Now that I'm home, the entire Ride is suddenly planted firmly in the past, and seems almost completely disconnected from the present. It might as well have been a month ago, or two. The individual days are already losing their differentiation and blending into a single amorphous whole; only the most memorable moments can be reliably placed on a timeline.
Fortuitously for this post, there were some memorable moments on Day 6. We started the day with a long climb up to the Gaviota Pass, the gap in the Santa Ynez mountain range through which the 101 South passes as it makes its way back to the sea after meandering inland from Pismo Beach.
At dinner the night before and again at the first rest stop, we are warned: Single file. Go slow. Stay on the shoulder, don't cross the white line. Danger. I obey, grudgingly – my preference would be do dive-bomb down at breakneck speeds. I fall in behind a woman named Lee (according to her license plate), who strikes a perfect balance of moderating her speed and passing slower riders. Having her clear the path for me eases my frustration at having to ride my brakes all the way down.
As we hit the coast, the heat of the morning climb gives way to a cool ocean breeze, and we roll along the coast to Santa Barbara. At about mile 60 we reach Paradise Pit, a non-ALC, pop-up pit stop put on annually by Santa Barbara residents to thank the cyclists and raise HIV/AIDS awareness. Paradise Pit lives up to its name with free ice cream and toppings, fresh fruit and fresh-baked cookies, and actual water at the hand-washing stations (as opposed to the ALC standard-issue wet wipes and hand sanitizer).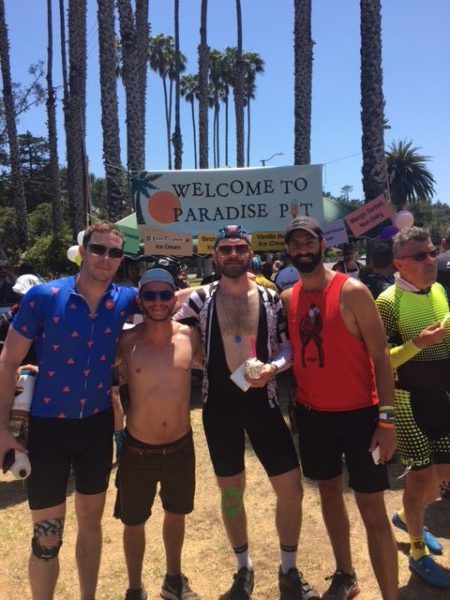 After selfies with a few buff supporters wearing underwear and angel wings – this is paradise, after all – we head down to the highlight of the day, and perhaps of the whole Ride – the legendary seaside dance party at Rest Stop 4. ALC takes over 15 long RV parking spaces along PCH, puts out a few go-go boxes, and cranks up the volume. It's an unbelievably ecstatic moment, dancing in the sunshine to "We Are Family" on the side of the highway. 465 miles down.
With almost 90 miles on the route today, though, we have to keep moving, and after just a few songs we tackle the remaining 8.1 miles to camp in Ventura.
It's beyond comprehension that we are almost home, that this is our last dinner, our last night in a tent. It feels like we just started, and here we are at the end already.
At 8:30 or so, the candlelight memorial for those lost to AIDS begins on the beach. I stay in my tent. I have been at this event many times before, but this year I just can't. In the hours and hours on the road over the past six days, I have had moments of unbearable grief, missing my friends so much. On Day 4 in particular, something about seeing groups of gay men in their twenties, laughing with their friends, hits me like a gut punch.
When I was that age, half or more of the men in such groups died, leaving us survivors reeling with trauma and grief. How to describe this to those who weren't there? Contemplating the scale of our AIDS armageddon by mapping my friends onto the beautiful riders around me reminds me that what I lived through is unimaginable, unspeakable, grotesque.
The thought of half of the members of one of these happy teams dying over the course of a few years – then half of the members of *all* of these happy teams, dying – how could the rest of us go on? Yet that is exactly what happened, and here we are, going on. I don't need to light a candle this year, this year I am the goddamn candle. Eric, Phil, Bill, Anthony, Frank, Mark – I love you and I miss you.
DAY 7, Ventura to Los Angeles: 76.6 Miles | Mentally, Day 7 is completely different for me than every other day on the Ride. Days 1-6, the destination is just a camp somewhere. I keep riding to get to camp.
Day 7, the destination is HOME. I desperately want to be home. I want to see my husband, our dogs and our cats. I want to wear normal cotton garments that do not have padding in the ass or pockets in strange places.
Although the ride through Ventura and Malibu along PCH is famously scenic, the multitudes (multi-dudes?) of surfers and beachgoers opening car doors into the bike path requires laser focus and the view takes a back seat.
I'm riding strong and feeling good, but I still keep thinking about getting on the bus, or at this point, just getting an Uber. I just want to be home. As I ride past the V.A. Center in Westwood – formerly known as the ALC finish line – I curse the additional 15 miles added to the route to the new finish line in DTLA.
Through Beverly Hills and Century City, then into Westlake and Koreatown – the mood shifts notably, and the well-wishers cheering us on in Santa Monica give way to street preachers with megaphones. Someone says "maricon."
I wonder briefly if I'm about to get fag-bashed.
The roads are terrible, my brain is mush. Eventually we arrive downtown.
The streets are crowded but no one seems to know who we are, or that there's an event going on, or that the event is AIDS/LifeCycle. We're just a few thousand people riding through downtown, minding our business. As Broadway passes First St., the road is blocked off and finally there are people who know what's going on, and they're cheering.
A quick turn around the block past the finish line and, just like that, it's over. We skip the finish-line festival – honestly, we couldn't even tell where it was, or how to get there from where we were – and head home.
There is a lot of discussion online about the decision to move the finish line to DTLA, and my impression is that the response is universally negative. I certainly preferred the Westwood ride-in. But, in the spirit of the event, I will not join the pile-on here.
I have every confidence that ALC staff will take the criticisms to heart and that next year's ride-in will be better.
Until then, see you on the road!
HBCUs receive millions to address HIV inequalities in South
"We believe that education and advocacy will enable us to identify new strategies that will make an impact on infection rates"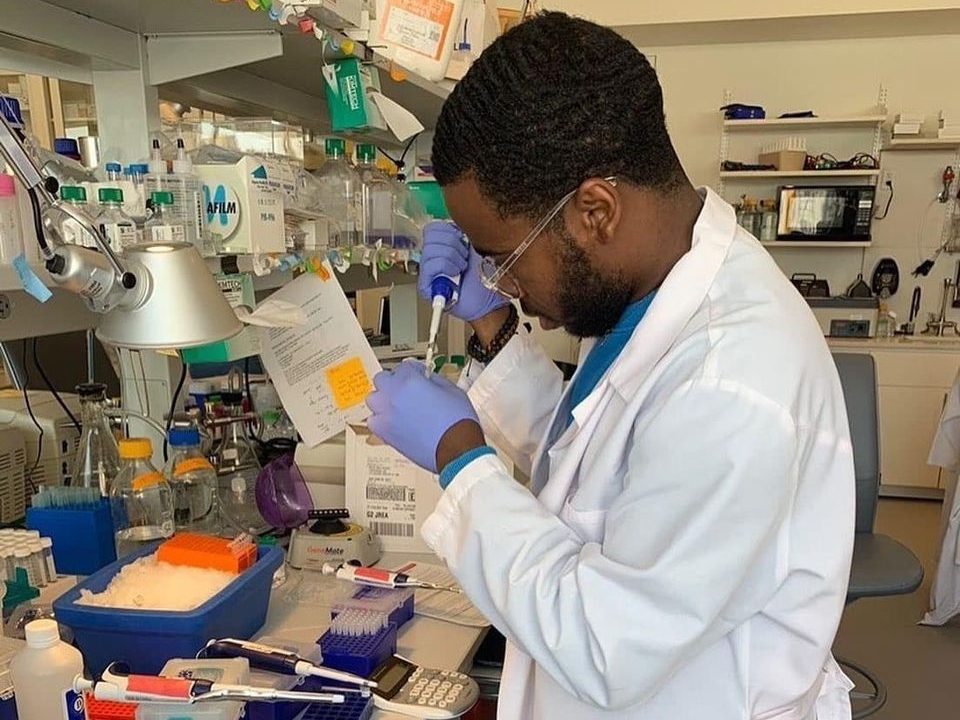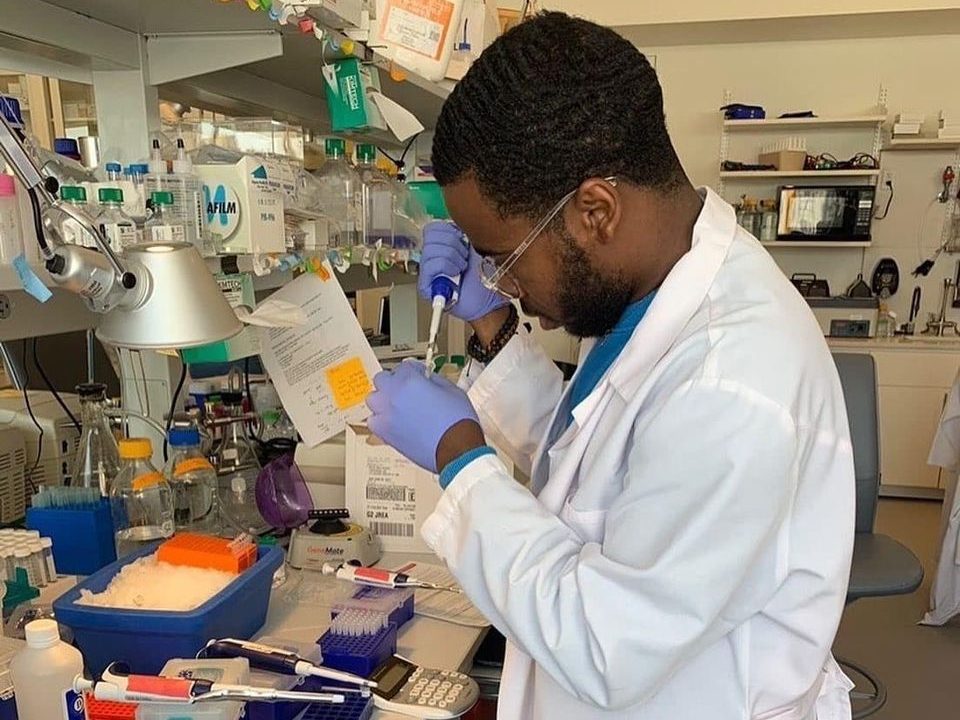 FOSTER CITY, Calif. – Two Southern historically Black colleges (HBCUs) will receive millions of dollars from biopharma giant Gilead Sciences Inc. to address the HIV epidemic in the region, which has become the epicenter of the virus in the U.S.
The Foster City, Calif.-based company will announce Wednesday $4.5 million for programs at Morehouse College in Atlanta and Xavier University of Louisiana in New Orleans to address structural barriers Black people face in getting HIV testing, treatment and ongoing care, officials told the Los Angeles Blade. Gilead is a leader in HIV treatments.
The South has become the epicenter for HIV in the country, according to the U.S. Centers for Disease Control and Prevention (CDC). It also "lags behind in providing quality HIV prevention services and care," the agency said.
Though cases have dropped in recent years, the region continues to have the country's highest rate of new HIV diagnoses – sitting at 15.2 per 100,000 people in 2019, according to the CDC. Most cases occur in Black men who have sex with men.
The Gilead donations will go toward addressing HIV inequities and closing gaps in care in Atlanta, New Orleans and Baton Rouge, La., officials said. Specifically, according to the announcement, the $4.5 million will help the HBCUs:
Increase access and utilization of culturally competent healthcare to Black people impacted by the HIV epidemic.
Gain insight into the disruption of the healthcare delivery system due to COVID-19 in the Black community and realigning HIV services in the current climate.
Provide training focused on culturally competent HIV care.
Engage early with experienced clinicians practicing in Black communities in the three cities.
The Satcher Health Leadership Institute at Morehouse School of Medicine will receive $2.5 million and the Center for Minority Health and Health Disparities Research and Education at Xavier University of Louisiana's College of Pharmacy will get $2 million over three, a Gilead official said. The company said there is a potential to continue funding and expanding the project based on the outcomes.
Rashad Burgess, vice president of advancing health and Black equity at Gilead, said the drugmaker landed on the two schools because the two "have been leading efforts ensuring positive health outcomes and advancing health equity for Black communities in the U.S. South, across the nation and around the globe."
"Both schools also have a track record of results," he said.
Xavier, a Catholic institution, and Morehouse, a men's school, have made recent strides with the LGBTQ community. Last year, Xavier hosted its first ever Pride week, which students heralded as a "big deal." In 2019, Morehouse said it would open admissions to transgender men. (The school still bans anyone who identifies as a woman from enrolling.)
Jareese Stroud, project director of the Satcher Health Leadership Institute in the Morehouse School of Medicine, said strategic partnerships like Gilead's "are critical to improving health outcomes among Black Americans."
In a statement to the Blade, Kathleen Kennedy, dean of the Xavier University of Louisiana College of Pharmacy, added: "We believe that education and advocacy will enable us to identify new strategies that will make an impact on infection rates and the overall health care of patients living with HIV and AIDS."
HIV speeds up body's aging within three years after initial infection
Living with HIV infection is associated with early onset of aging-related chronic conditions, sometimes described as accelerated aging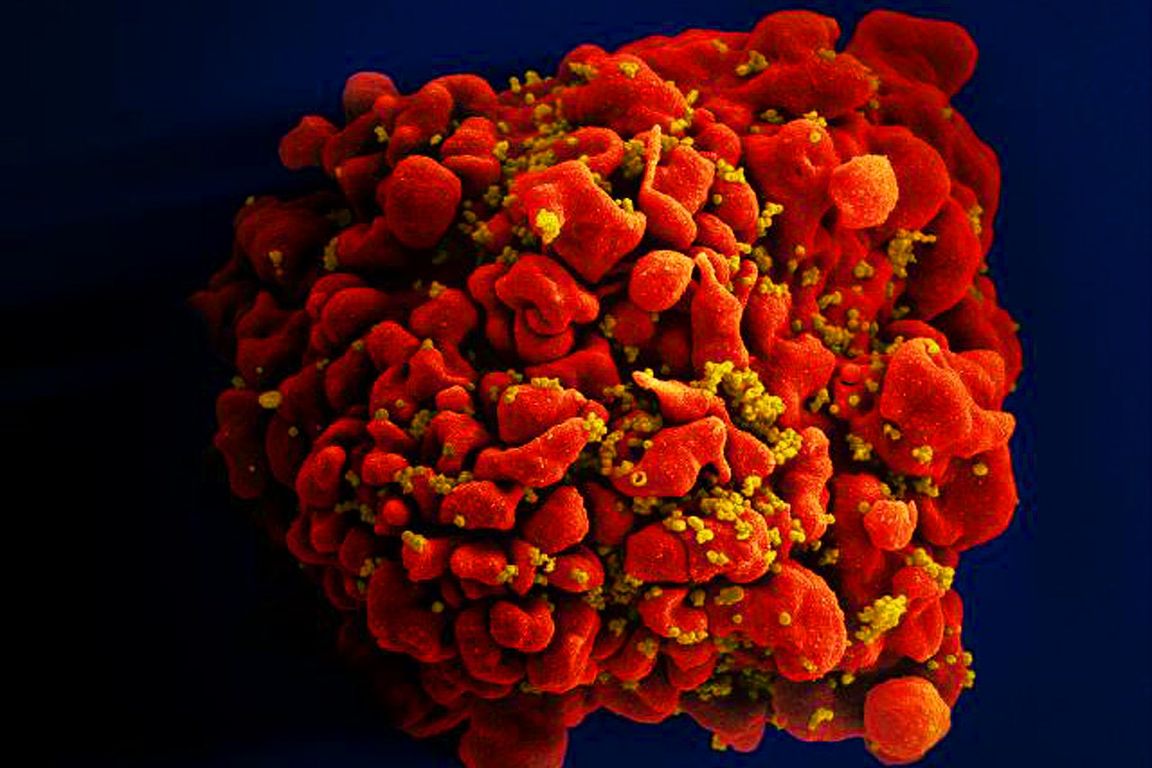 LOS ANGELES – A study published by researchers from the division of hematology and oncology at the David Geffen School of Medicine at UCLA at the end of June revealed that HIV has an "early and substantial" impact on aging in infected people, accelerating biological changes in the body associated with normal aging within just two to three years of infection.
"Our work demonstrates that even in the early months and years of living with HIV, the virus has already set into motion an accelerated aging process at the DNA level," said lead author Elizabeth Crabb Breen, a professor emerita at UCLA's Cousins Center for Psychoneuroimmunology and of psychiatry and biobehavioral sciences at the David Geffen School of Medicine at UCLA. "This emphasizes the critical importance of early HIV diagnosis and an awareness of aging-related problems, as well as the value of preventing HIV infection in the first place."
According to the results of the study published in the Cell Press open source journal iScience, the findings suggest that new HIV infection may rapidly cut nearly five years off an individual's life span relative to an uninfected person.
The study's authors noted that despite a significant increase in life expectancy because of treatment regimes now available to patients, there is mounting evidence that living long-term with Human Immunodeficiency Virus (HIV) and antiretroviral therapy, even when clinically well-controlled, is associated with an earlier than expected onset of chronic conditions such as heart and kidney disease, frailty, and neurocognitive difficulties.
The research team analyzed stored blood samples from 102 men collected six months or less before they became infected with HIV and again two to three years after infection. They compared these with matching samples from 102 non-infected men of the same age taken over the same time period.
The UCLA team said that this study is the first to match infected and non-infected people in this way. All the men were participants in the Multicenter AIDS Cohort Study, an ongoing nationwide study initiated in 1984.
"Our access to rare, well-characterized samples allowed us to design this study in a way that leaves little doubt about the role of HIV in eliciting biological signatures of early aging," said senior author Beth Jamieson, a professor in the division of hematology and oncology at the Geffen School. "Our long-term goal is to determine whether we can use any of these signatures to predict whether an individual is at increased risk for specific aging-related disease outcomes, thus exposing new targets for intervention therapeutics."
The researchers noted some limitations to the study. It included only men, so results may not be applicable to women. In addition, the number of non-white participants was small, and the sample size was insufficient to take into consideration later effects of highly active antiretroviral treatment or to predict clinical outcomes.
There is still no consensus on what constitutes normal aging or how to define it, the researchers wrote.
The full study is available here: (Link)
U.S. announces more funding for HIV/AIDS fight in Latin America
Jill Biden made announcement on Saturday in Panama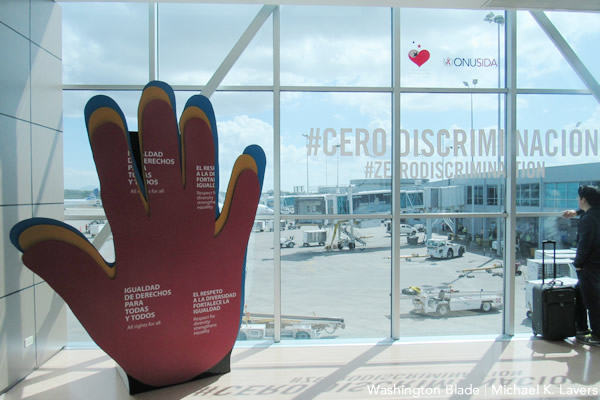 PANAMA CITY — First lady Jill Biden on Saturday announced the U.S. will provide an additional $80.9 million to the fight against HIV/AIDS in Latin America.
Biden during a visit to Casa Hogar el Buen Samaritano, a shelter for people with HIV/AIDS in Panama City, said the State Department will earmark an additional $80.9 million for President's Emergency Plan for AIDS Relief-funded work in Latin America. A Panamanian activist with whom the Washington Blade spoke said LGBTQ+ people were among those who met with the first lady during her visit.
Pope Francis visited the shelter in 2019.
"I'm glad we have the opportunity to talk about how the United States and Panama can work together to combat HIV," said the first lady.
Michael LaRosa, the first lady's spokesperson, noted Panama will receive $12.2 million of the $80.9 million in PEPFAR funding.
"This funding, pending Congressional notification, will support expanded HIV/AIDS services and treatment," said LaRosa.
UNAIDS statistics indicate an estimated 31,000 Panamanians were living with HIV/AIDS in 2020. The first lady's office notes the country in 2020 had the highest number of "newly notificated cases of HIV/AIDS" in Central America.
The first lady visited Panama as part of a trip that included stops in Ecuador and Costa Rica.
The Summit of the Americas will take place next month in Los Angeles. The U.S. Agency for International Development and PEPFAR in April announced they delivered more than 18 million doses of antiretroviral drugs for Ukrainians with HIV/AIDS.