June 9, 2018 at 8:41 pm PDT | by Karen Ocamb
Pulse memorial Die-In during LA Pride parade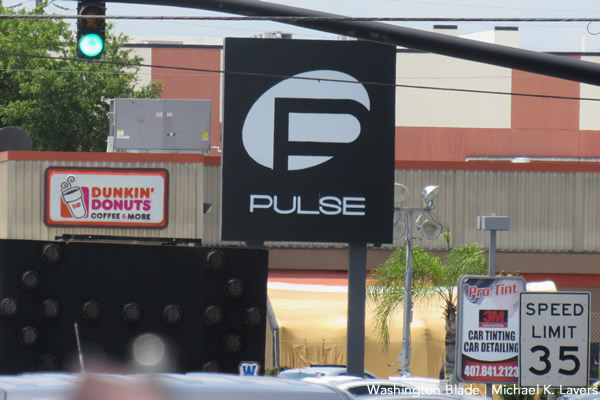 With school out, student activists from Marjory Stoneman Douglas High School announced that they are going on a summer bus tour through 20 states to register young people to vote and raise awareness about the need for new laws to regulate guns. This June, survivors of the Pulse Nightclub massacre two years ago are also commemorating their tragedy, staging die-ins in Pride parades, including the CSW parade on Sunday organized by Gays Against Guns.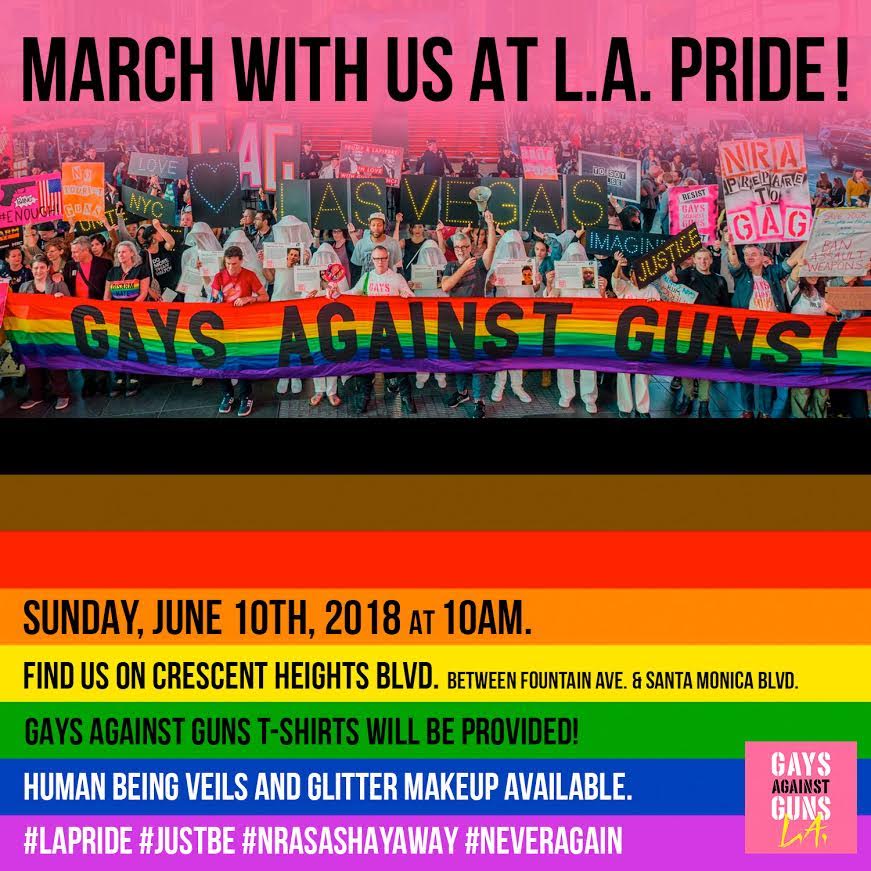 As Rep. Adam Schiff points out in his op-ed for the Los Angeles Blade, it took courage to march in the parade two years ago, hours after the Pulse shooting and after discovering a man arrested by Santa Monica Police was on his way to West Hollywood with a car loaded with weapons.
Schiff, who regularly walks in the parades, writes that the mood of the parade was dramatically different. "The night before the 2016 parade in West Hollywood, a gunman opened fire at Pulse, a gay nightclub in Orlando, Fla., killing 49 people and injuring 53 more. It was an act of terrorism, and it was the deadliest mass shooting incident to ever target LGBT individuals in the United States. At the time, it was also the deadliest mass shooting in U.S. history, tragically overtaken by the shooting in Las Vegas a year later," Schiff writes.
"The Pulse nightclub shooting was shocking and horrific, and it profoundly affected the spirit of Pride across the country. There was also a great deal of uncertainty," he continues, "we weren't sure if the Los Angeles Pride Parade was a target. At the beginning of our parade, we united for a moment of silence, resolved that we would work together to demand congressional action on commonsense gun safety measures."
In Trump country, that commonsense congressional action is on hold so gun regulation activists hope the die-ins will raise awareness.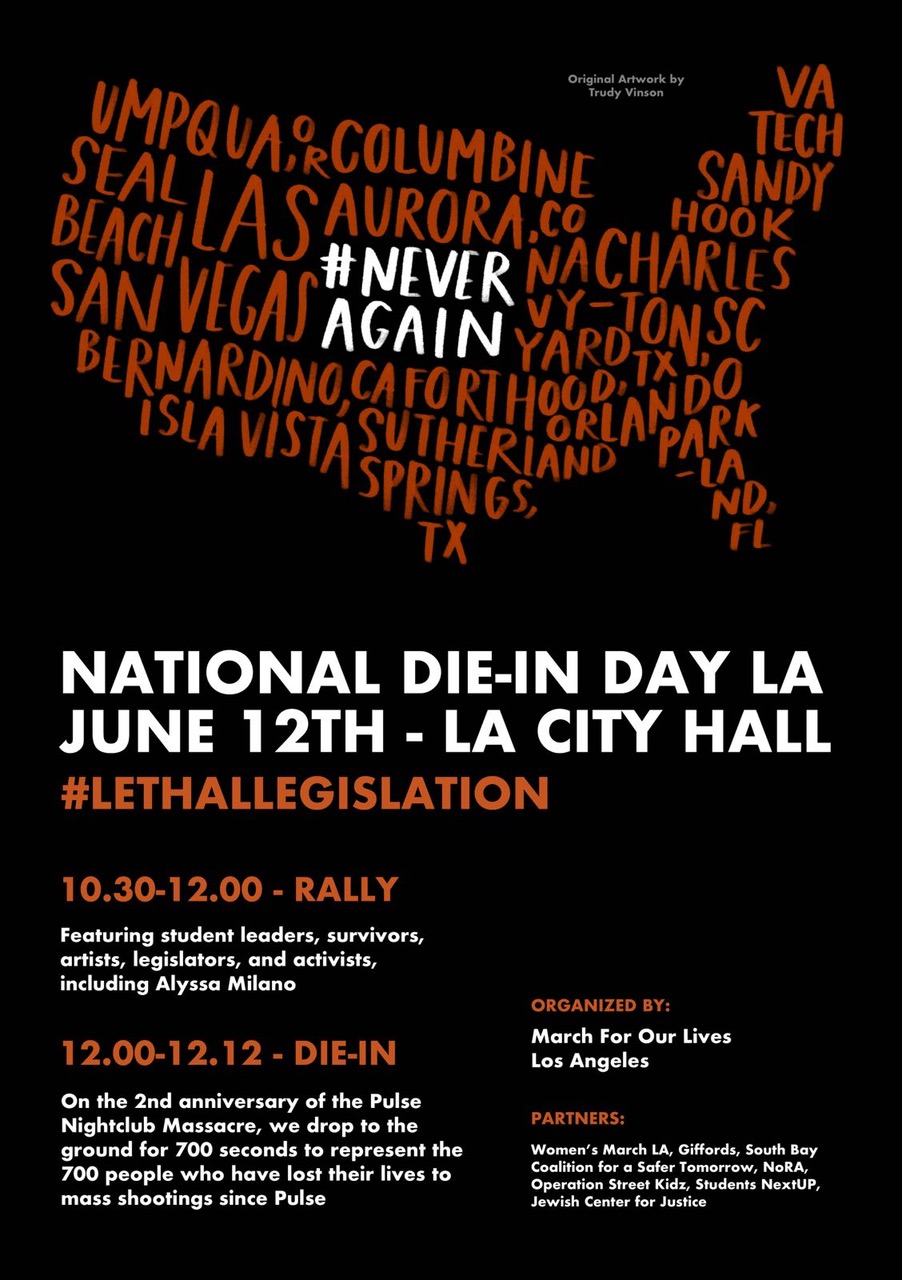 There is a second, national die-in in LA on June 12, the second anniversary of the Pulse Shooting. The goal is to honor the victims of the Pulse Nightclub Massacre, organizers say, and "to protest inaction on this issue, politicians who receive money from the NRA, and the normalization of gun violence. We are partnered with Women's March Foundation and Women's March LA, Giffords, NoRA, 25UP, and Gays Against Guns. Die-Ins like this are happening in cities around the country. The event is organized by March for Our Lives Los Angeles and supported by March for Lives students leaders."
For more information, go to the March's Facebook Page: (https://www.facebook.com/events/608740866126475/) and Event Bright (https://www.eventbrite.com/e/national-die-in-day-los-angeles-tickets-46453613007?aff=es2). Twitter handle is @nationaldieinla.