Bob The Drag Queen drags Azealia Banks in diss track
The 'Drag Race' winner read the controversial rapper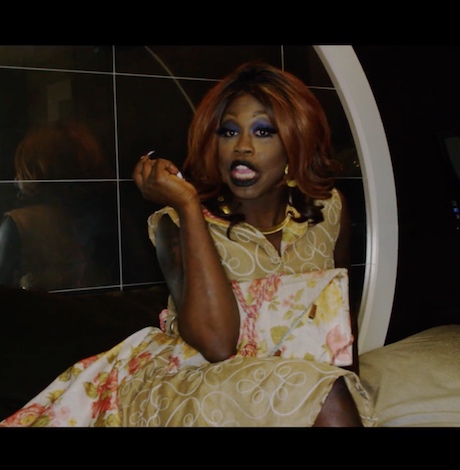 Bob The Drag Queen has responded to the Azealia Banks controversy with a read on the controversial rapper.
Banks, who is bisexual, accused RuPaul of plagiarizing her song "The Big Big Beat" in his song "Call Me Mother." She also ranted against "white gays" and the LGBT community.
"I'm disappointed in him [Ru] first and foremost as a black person. He was supposed to have my back … But he went with popular white gay sentiment and felt like I was disposable enough to steal from and discard. Fuck him," Banks tweeted.
Banks also fired back at "RuPaul's Drag Race" season 10 contest Monét X Change who spoke out against her.
Now, Bob The Drag Queen has put in his two cents with a history lesson on house music and a read.
"Something that's quite common in queer black culture is that our culture is so underground and has roots that are hard to trace so people like to come in and co-opt ideas from black queer culture and act like it's their own idea. Now [such as] house music," the "RuPaul's Drag Race" season 8 winner says.
"House music didn't start with Azealia Banks. House music is from the early '80s in Chicago when disco was fading out but you still needed something to dance to. So people – groups like Future or Frankie Knuckles – would make these amazing tracks that really caught on. So in the black queer community in Chicago it became huge and big and expansive," he continues.
Bob then addressed Banks directly saying "Azealia Amanda Banks from Harlem, New York. Listen, since you're so interested in co-opting black queer culture and propagating it as your own, I think it's time to drag you deep into the miasma of one of black queer culture's greatest traditions: reading."
After releasing the video, Bob explained his viewpoint on Banks more in a series of tweets.
For the record i know Azaelia identifies as bisexual, but that does not stop get from being an enemy to the queer community. CONSTANT transphobic, and homophobic statements paired with Trump support means you're done.

— Bob The Drag Queen (@thatonequeen) June 6, 2018
And when a celebrity promotes a political candidate it's even bigger than voting for them yourself, because they convince others to do so as well.

— Bob The Drag Queen (@thatonequeen) June 6, 2018
He concluded by recommending another black queer artist of color, Big Freedia.
I'm hoping off Twitter for now. In the meanwhile if you're looking for a black queer artist to fill the void that the talented Azaelia Banks left, and she IS truly talented, try @bigfreedia She's talented too. https://t.co/wosc5gkUhW

— Bob The Drag Queen (@thatonequeen) June 6, 2018
MMA fighter Jeff Molina comes out as bi after being outed
"TLDR: im bi. Not the way I wanted to do this but the chance to do it when I was ready was taken from me" – Jeff Molina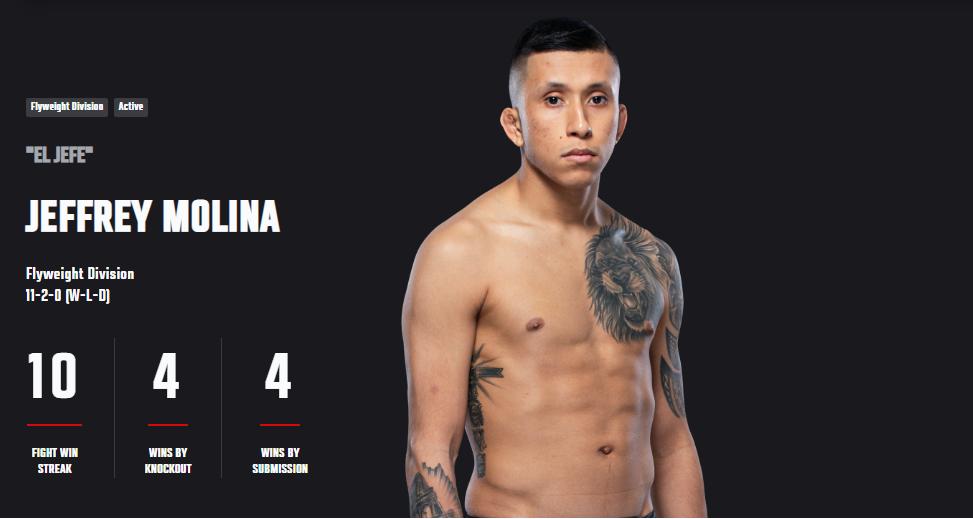 OLATHE, Ks. – UFC bantamweight Jeff Molina, who goes by "El Jefe" in the octagon, came out as bisexual Friday in a tweet that revealed he had been outed by someone who shared a video of him being intimate with another man. 
"Welp.. this fucking sucks," he wrote. "TLDR: im bi. Not the way I wanted to do this but the chance to do it when I was ready was taken from me."
In the moving and very personal post, Molina explained that "I've dated girls my whole life and suppressed feelings I had throughout high school being on the wrestling team, throughout college pursuing MMA, and even after making part of the dream happen and getting into the UFC." Molina has been a part of UFC since 2020.
👇👇👇 pic.twitter.com/zho13QHXeT

— Jeff Molina (@jmolina_125) March 17, 2023
Last Pride Month, Molina showed his support for the LGBTQ+ community by wearing rainbow shorts during a fight, and was the only one to do so. He found himself on the receiving end of anti-gay backlash for that.
"I just thought in 2022 people would be a little more open-minded and not pieces of shit. But I guess I was wrong," Molina said at a post-match news conference last June.
Jeff Molina goes *off* about the negative comments he received for wearing UFC's pride month shorts.

"I just thought in 2022 people would be a little more open-minded and not pieces of sh*t. But I guess I was wrong."#UFCVegas56 | Full video: https://t.co/mOxnqIFGCb pic.twitter.com/aKeVUUeXyg

— MMA Junkie (@MMAJunkie) June 5, 2022
After coming out on Friday, he added: "At the end of the day I know my character, morals, and who I am as a person. As much as I'm getting hated/shitted on I'm getting an equal amount of support & it means a fuck ton."
In fact, Molina received immediate support from fellow MMA fighters Chris Curtis and from fans with huge numbers of followers.
The real ones don't care man. Be happy with you and the rest will fall into place. Glad you can finally get it off ya chest. Fuck the haters

— Chris Curtis The Action Man (@Actionman513) March 17, 2023
Saddens me that you weren't able to do this on your own terms, horrible thing for that person to do, but you know who you are and I'm sure this will resonate with someone going through the same thing in the MMA space. Thanks for even sharing.

— MS (@UFC_Obsessed) March 17, 2023
In his coming out tweet, Molina explained why he had waited until now, and in doing so, had some harsh words for anti-LGBTQ fans of MMA: "The thought of my buddies, teammates, and ppl I look up to looking at me different let alone treating me different for something I can't control was something I couldn't fathom. In a sport like this where a majority of the fans being the homophobic cocksuckers they are I didn't see myself doing this during this part of my career."
Molina said he wanted to be known for his skills and his dedication to his sport and not as "the 'bi UFC fighter' that I'm sure would just be translated to 'gay UFC fighter.'"
And he had this to add: "To the awful disturbed person that decided to post this…I hope it was worth it," Molina wrote.
Currently, Molina's record is 11-2, but he is under suspension by the Nevada Athletic Commission for allegedly betting on a UFC fight, according to CNN.
While he waits for the investigation to conclude, Molina is spending his time watching MMA fights and enjoying Starbucks, which he tweeted and was subsequently ribbed for his choice of beverage.
I could be riding a Harley while eating pussy and still be getting called a fruit 🤷‍♂️

— Jeff Molina (@jmolina_125) March 18, 2023