June 10, 2018 at 12:49 am PDT | by Staff reports
LA Pride oversells festival and is forced to turn hundreds away
"What were they expecting, Stonewall?" said Jerwyn Morton who flew in from New York City to attend LA Pride.  "I have never seen so many cops in my life wearing riot gear at a gay event."
Around 10PM, after the Fire Marshall alerted officials that LA Pride's festival was over capacity, the West Hollywood's Sheriff's department began asking people who were still standing in line, trying to get into the festival grounds to leave.  Many had just bought tickets.
More than 40,000 people made it in.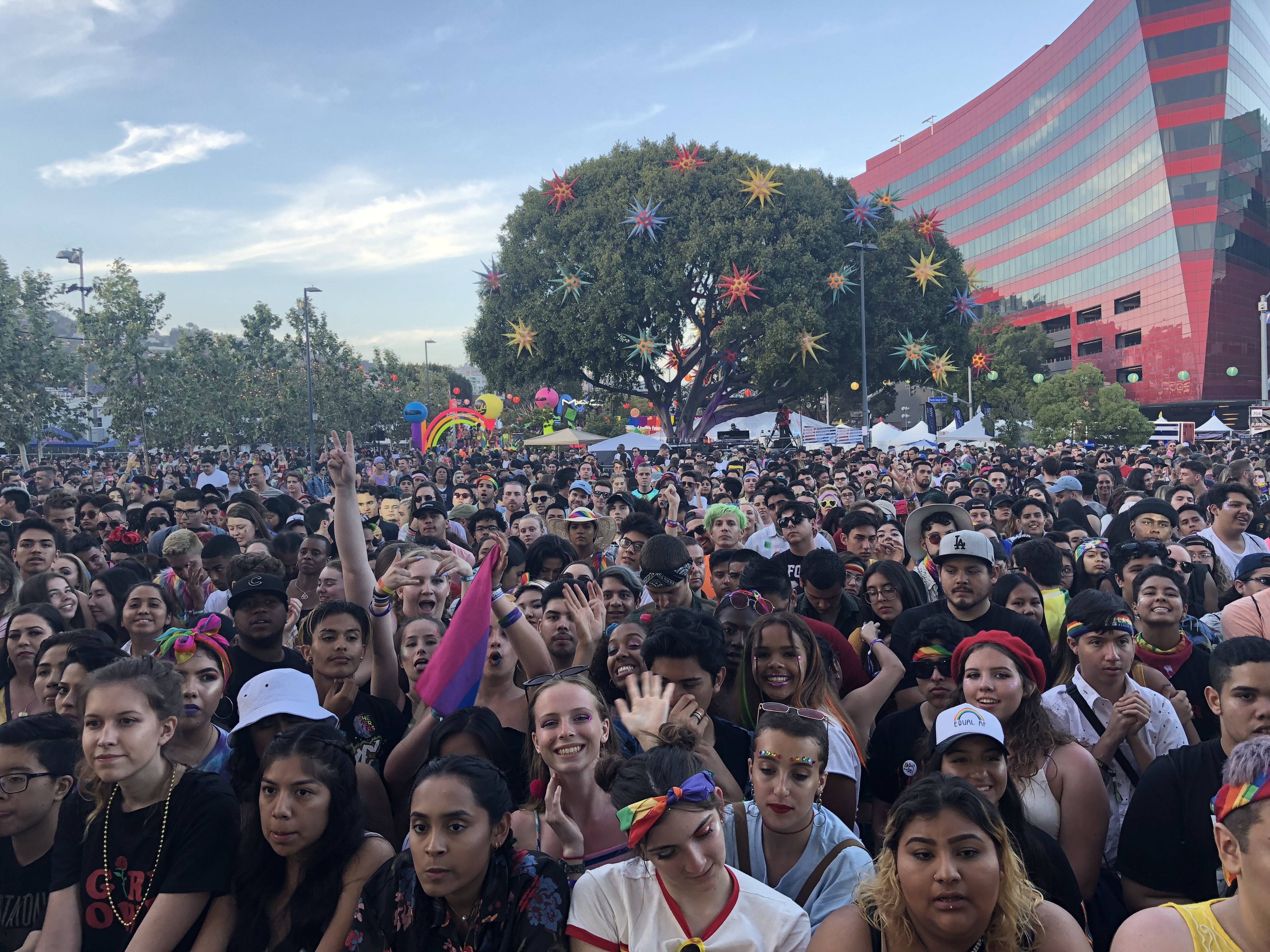 Organizers claim anyone who was turned away will be able to use their ticket at Sunday's festivities or refer to lapride.org on Monday for refund information.
Whether there was a mechanism in place to prevent overselling of tickets was not clear.
There were reports of several people throwing rocks and cursing officers, but no reports of anyone being hurt. 200 people attempted to push their way back in while others were angrily demanding their money back.
The LA Pride Festival is a two-day event, prior to and after the Parade.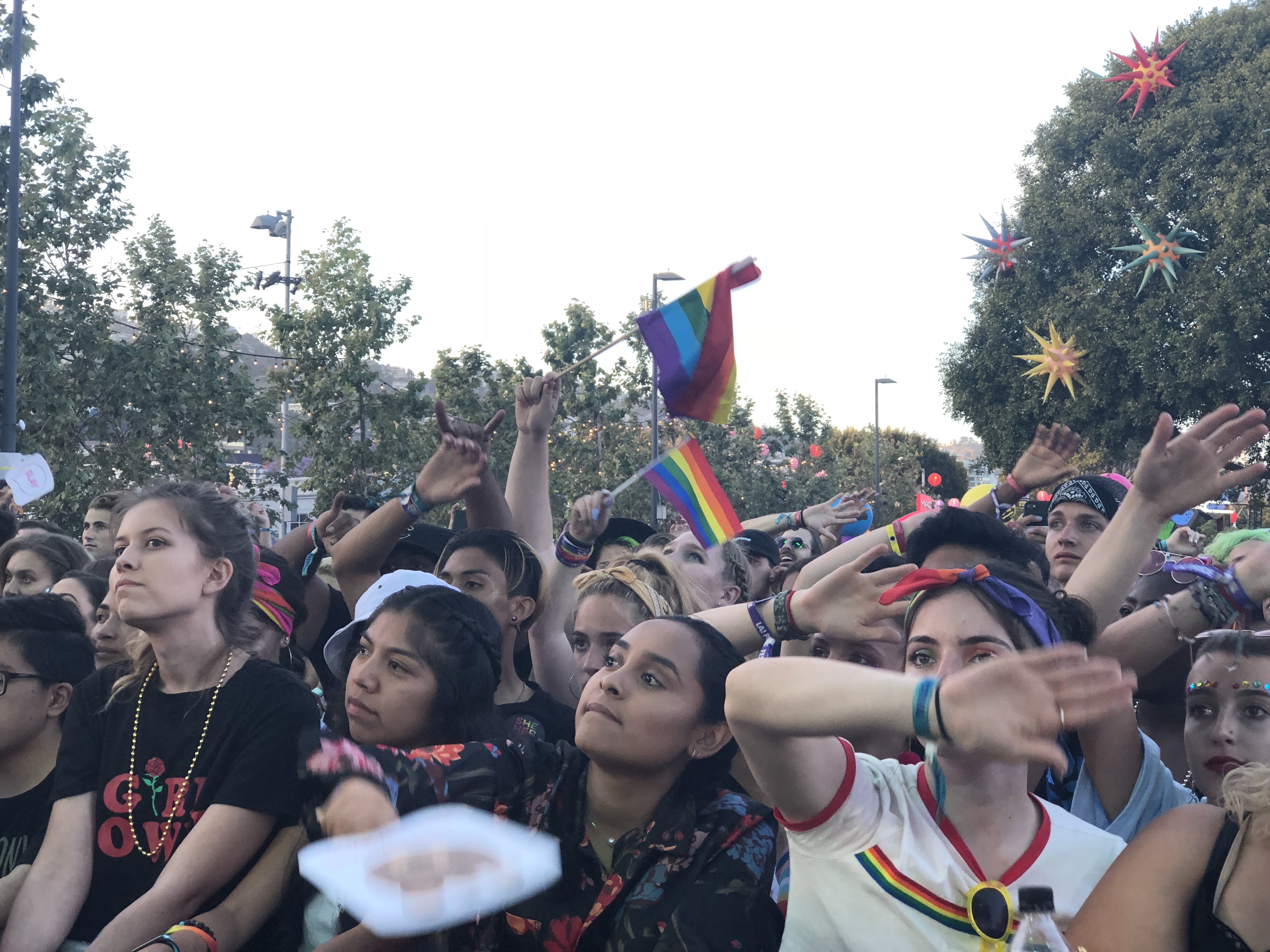 In the past several years, the event has faced an increasingly more complex geometry as the West Hollywood Park where it is held has been unavailable for the event.  At the same time, organizers have added more and more high-end music programming and stages while reducing more carnival like attractions and vendors.
"The Festival has become a full on Rave.  I went this evening because I wanted to simply stroll around the festival, but the line of early 20 something people was 20 people deep for several blocks, said Christopher Johnson, 44, of Long Beach.  "I'm glad it's successful but I'm not welcome. There's nothing there for me anymore and it makes me feel old."
Lauren Drake, 22, of Santa Clarita was turned away. "I'm just going home. I had fun in line but the line was my Pride this year, I guess," she said as her friend, 24 year old Michael Z, tugged her by the arm and said, "Girl, you ain't goin' home; we're going dancin'!"
Santa Monica Boulevard was shut down entirely after the closure.