LA Pride oversells festival and is forced to turn hundreds away
Entrance was closed at 10PM, hours early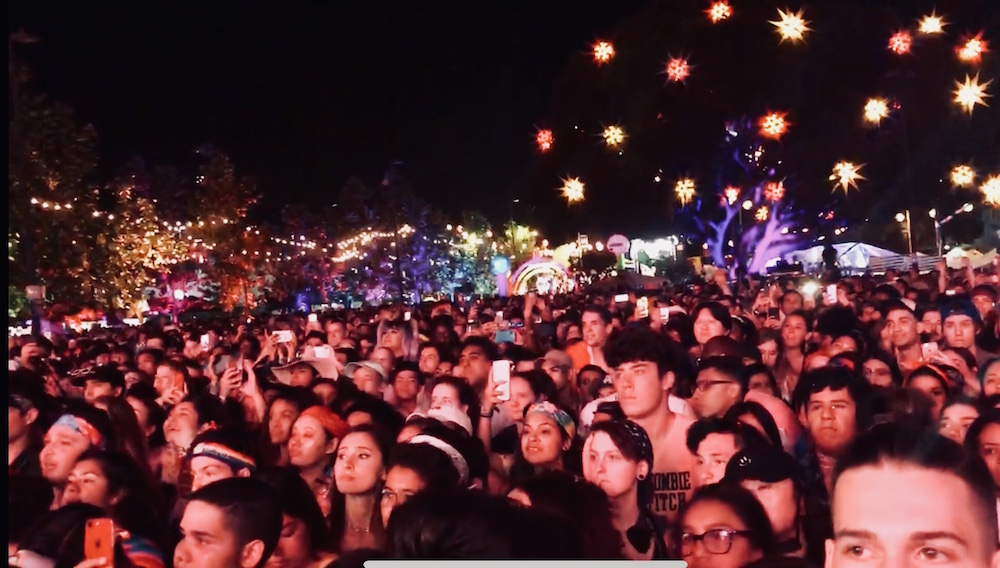 "What were they expecting, Stonewall?" said Jerwyn Morton who flew in from New York City to attend LA Pride.  "I have never seen so many cops in my life wearing riot gear at a gay event."
Around 10PM, after the Fire Marshall alerted officials that LA Pride's festival was over capacity, the West Hollywood's Sheriff's department began asking people who were still standing in line, trying to get into the festival grounds to leave.  Many had just bought tickets.
More than 40,000 people made it in.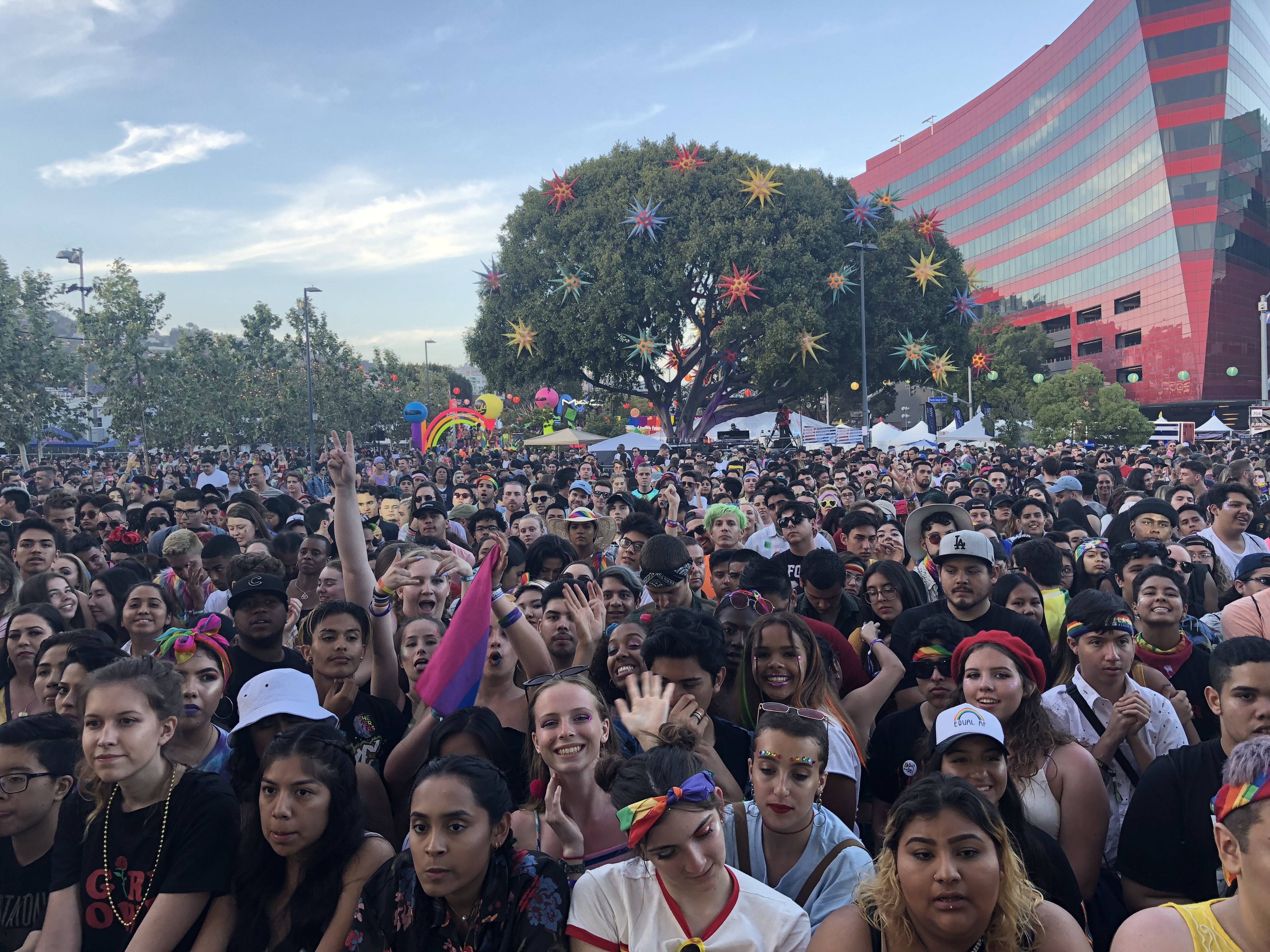 Organizers claim anyone who was turned away will be able to use their ticket at Sunday's festivities or refer to lapride.org on Monday for refund information.
Whether there was a mechanism in place to prevent overselling of tickets was not clear.
There were reports of several people throwing rocks and cursing officers, but no reports of anyone being hurt. 200 people attempted to push their way back in while others were angrily demanding their money back.
The LA Pride Festival is a two-day event, prior to and after the Parade.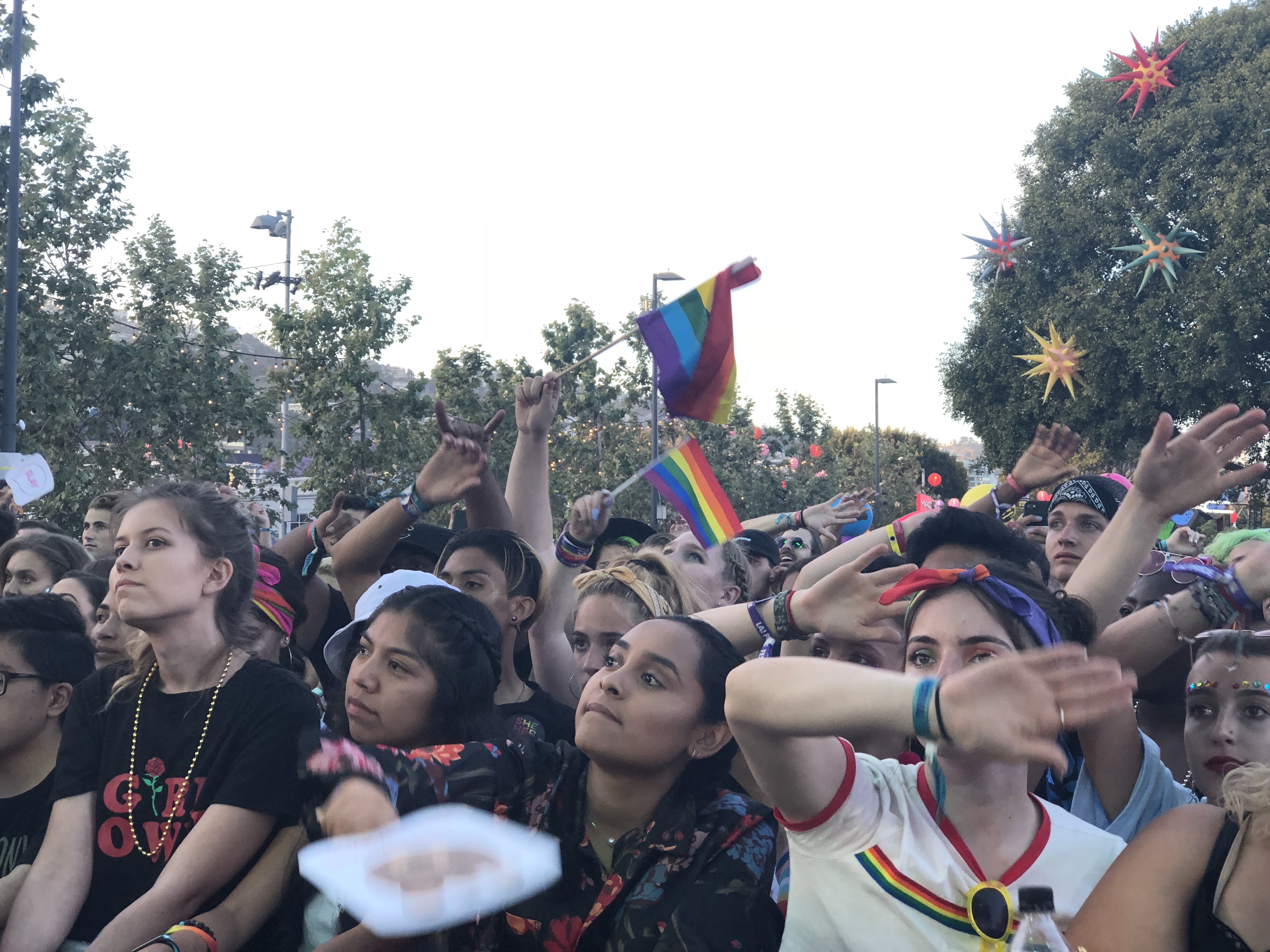 In the past several years, the event has faced an increasingly more complex geometry as the West Hollywood Park where it is held has been unavailable for the event.  At the same time, organizers have added more and more high-end music programming and stages while reducing more carnival like attractions and vendors.
"The Festival has become a full on Rave.  I went this evening because I wanted to simply stroll around the festival, but the line of early 20 something people was 20 people deep for several blocks, said Christopher Johnson, 44, of Long Beach.  "I'm glad it's successful but I'm not welcome. There's nothing there for me anymore and it makes me feel old."
Lauren Drake, 22, of Santa Clarita was turned away. "I'm just going home. I had fun in line but the line was my Pride this year, I guess," she said as her friend, 24 year old Michael Z, tugged her by the arm and said, "Girl, you ain't goin' home; we're going dancin'!"
Santa Monica Boulevard was shut down entirely after the closure.
Illinois high school investigates 'anti-queer' bathroom survey
A group of students calling themselves the 'Anti-Queer Association' had circulated the so-called survey
ANNA, Il. – An unofficial student survey that made the rounds at the Anna-Jonesboro Community High School located in the Southern tip of Illinois last week has the local LGBTQ+ community angered and LGBTQ+ students alarmed.
A group of students calling themselves the 'Anti-Queer Association' had circulated the so-called survey that asked: "Yes, I want queers to go in the bathroom," or " No, I don't want queer kids to go to the bathroom with us normal people."
Rob Wright, the superintendent told NBC News affiliate WPSD 6 News that school administrators found out about the survey this past Wednesday.
"We began investigating. We're still investigating. At this point in time, I really can't give any information regarding any individuals or discipline measures," said Wright. "But, I can tell you that this type of harassment is taken very seriously and will not be tolerated. And once the investigation is complete, the appropriate discipline will take place where warranted."
The Rainbow Café LGBTQ Center in neighboring Carbondale, Illinois, responded to the survey, "My understanding is that it was an association that was brought upon the students and a parent that's cosigning for it that made the Anti-Queer Association, basically trying to repeal the Keep Youth/Children Safe Act," Michael Coleman a member of the Cafe's board of directors told WPSD. "Basically stating that we are supposed to have inclusive bathrooms for those who are transgender or non-binary or non-conforming," he added.
Coleman also told the station that bullying, harassment and discrimination of any kind is not tolerated.
Noting that the high school's LGBTQ+ students are feeling alarmed and that there are no safe spaces, He said that the message he wanted to convey to those students is to let them know they have a safe space available with his organization. He also shared a message to those responsible for the survey.
"Come to Rainbow Cafe. We offer a plethora of resources and training," he said. "I'm actually the one that does all of the training for different local agencies, schools. We do training on an individual basis as well, so you know, I like to tell people: If you don't know something, learn it. Don't spew hate about it because you don't understand something."
"They really feel very unsafe in that environment in Anna-Jonesboro and that they felt that nothing was going to get done," Coleman said. "That by us taking that stand, that initiative, they really feel like it's not going to happen anymore."
Superintendent Wright said to WPSD that "he is personally disappointed that this happened at the school." The station asked Wright if the staff at the Anna-Jonesboro Community High School will provide counseling to the LGBTQ+ and other students affected. His response was that the school has always had counseling and other resources available to students.
Akron, Ohio non-profit gears up to assist LGBTQ+ young adults
"Although there's a nondiscrimination ordinance for LGBTQ+ people in Akron, he says that Ohio still has a long way to go for LGBTQ+ rights"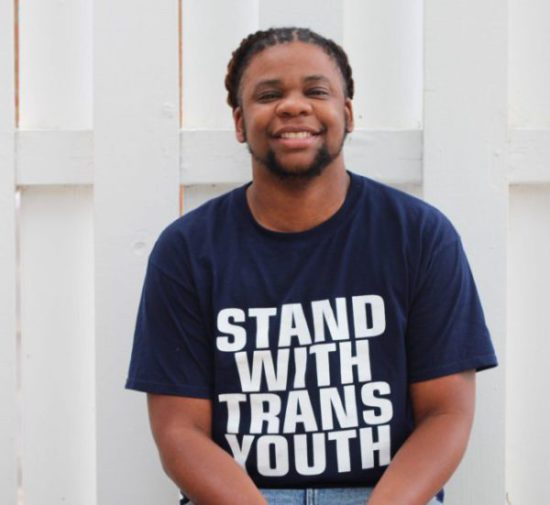 AKRON, Oh. – The Motivate, Educate, Transform and Advocate (META) Center has provided support to Northeast Ohio trans and gender-nonconforming youth from ages 7 to 19 since 2016. Now, Giovonni Santiago, the founder of the Akron, Ohio, based nonprofit, is gearing up to support people in their 20s.
Santiago started the group to "create social change and foster acceptance" by providing housing coordination, legal advocacy, emotional support and community outreach, reports the Akron Beacon Journal.
"Sometimes, it's just allowing people to have a place to go," Santiago told the Beacon Journal. "It's like they don't need to have a conversation. They just need a safe place."
"I do this work because I want other people to live their life authentically," he said.
Santiago says that parents who see their child "expressing differently than society would say they should" seek his help.
"A parent might say, 'Well, my daughter likes to play with trucks'… and it's not just a one-time thing," he told the Beacon Journal. "It might be nothing, and it might be something."
"We want them to know that's not a bad thing," he said. "We want people to feel valid with who they are."
Although META is based in Akron and does much of its work in Northeast Ohio, Santiago says his group has a national impact, helping approximately 200 people a year, according to the Beacon Journal.
"It entails support groups, one-on-one peer support with myself, we send out care packages after individuals have gender-affirming surgery, we offer a clothing closet, so we send clothing to individuals who need clothes," he said.
Santiago, who is also the Northeast Ohio organizer for Equality Ohio, knows first-hand the struggle that trans kids face, as he too is a trans man.
"As trans people, the journey is not just ours," he told the Beacon Journal. "It affects our families, it affects our friends. It affects everyone."
According to the Beacon Journal, he entered the U.S. Air Force during the "don't ask, don't tell" military era. After his Air Force service, Santiago earned a degree in early childhood education and began teaching preschool.
At 27, Santiago began his medical transition at the Louis Stokes Cleveland Veterans Affairs Medical Center in 2013. He tells the Beacon Journal that he was the doctor's first trans patient.
"I was born female, and knew that I belonged in a male body," he said. "So, I tell people that I've been transitioning, and I've been transitioning for eight years."
Santiago is a highly regarded LGBTQ organizer. According to the newspaper, he was named one of Cleveland Magazine's Most Interesting People and honored by NBC Out in 2018.
Although Santiago helped establish a nondiscrimination ordinance for LGBTQ+ people in Akron, he says that Ohio still has a long way to go for LGBTQ+ rights. Santiago added that nearby Cleveland is "No. 4 on the list for where Black trans women are murdered."
"We've always been here, but we've had to live in fear," he said. "Even now in Ohio, there are zero protections for LGBTQ people"
Visalia's city council proclaims October 'LGBTQ history month'
"Thank you to the council for doing this […] When we started this work five years ago, we didn't know how we would be received in the city"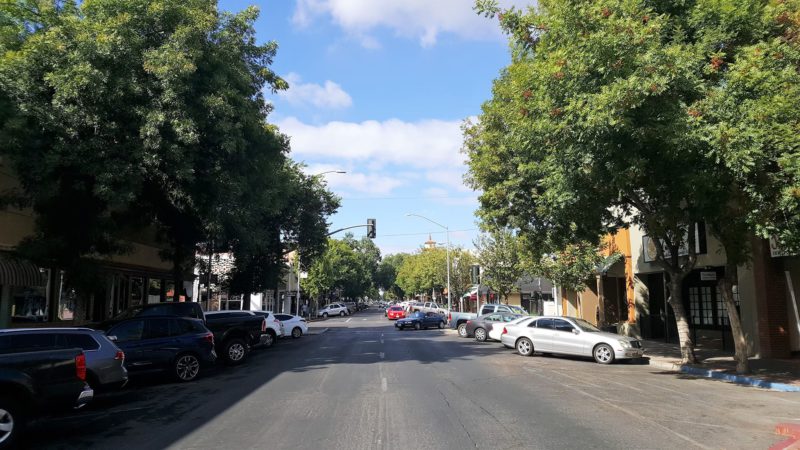 VISALIA, Ca. – In a proclamation this past Monday, the city council paid tribute to The Source LGBTQ+ Center's work in the Visalia LGBTQ+ community, including Tulare and Kings Counties over the past five years. The council also proclaimed October as LGBTQ+ history month presenting 'The Source' a plaque noting the nonprofit's recent expansion.
"In 5 years, The Source has become the largest LGBT center between Los Angeles and Sacramento," the plaque reads in part, The Visalia Times-Delta newspaper reported.
"We started with just an idea that we came up with on Main Street – back when it had antique stores," said Nick Vargas, director of development and cofounder of The Source. "From that idea, other people have joined us and I have been able to do the best work of my life, helping the citizens of Visalia, particularly the LGBTQ youth, those living with HIV, and their families."
On Saturday, the fifth annual Pride Visalia organized by 'The Source' was held at a different time of year and in a brand new location, Valley Strong Ballpark, supported by communications giant T-Mobile. The center's annual Halloween Gala was also held Saturday night at the Bello Vita Venue.
"Thank you to the council for doing this, it means a lot to us. When we started this work five years ago, we didn't know how we would be received in the city," Vargas said. "It means a lot to be here today, I would love it if you all showed up to PRIDE Visalia… but just knowing we have the support of the council and the city, is a lot."
On its website, 'The Source' specifies that the center's mission is to "provide spaces within our communities for the LGBT+ population to Learn, Grow, Belong, Transform, Question + Support."
Visalia, the Tulare County seat, is the gateway to Sequoia National Park, and only forty-one miles south of Fresno located in the conservative San Joaquin Valley region of central California. In Congress, the area, California's 22nd congressional district, is represented by Republican Devin Nunes, who has been unresponsive to LGBTQ+ concerns, having been labeled anti-LGBTQ+ by the Human Rights Campaign and Equality California.
The Times-Delta also reported that The Source is also hosting its first-ever AIDS Walk to raise awareness as well as funds. The walk is scheduled at 11 a.m. on Oct. 30 on NW 2nd Avenue.
Pride Visalia 2021 sponsored by T-Mobile: