Reporter who covered Hurricane Maria in Puerto Rico comes out
David Begnaud's partner lives in Los Angeles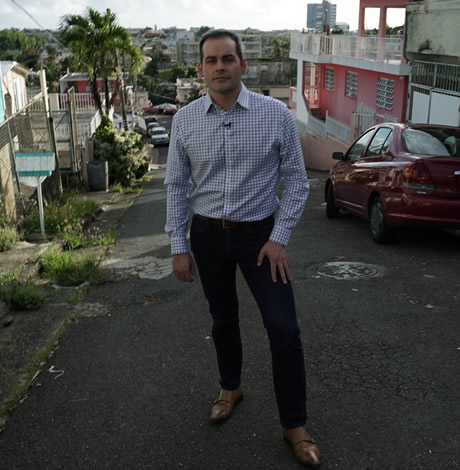 David Begnaud tweeted a picture of him at a dinner with his partner, Jeremy, and wrote, "reporting the truth includes my own." The tweet also includes the hashtag "happy Pride."
Reporting the truth includes my own #happypride ? pic.twitter.com/ABQyLhl6FT

— David Begnaud (@DavidBegnaud) June 24, 2018
"It just felt right," Begnaud told the Los Angeles Blade on Monday during a telephone interview from South Texas where he is covering the impact of President Trump's "zero tolerance" immigration policy that includes the continued separation of immigrant children from their parents. "I was inspired by what I was seeing in New York City for the Pride celebration."
Begnaud and his partner, who lives in Los Angeles, have been together for nearly seven years.
Begnaud, a Louisiana native who is currently based in Dallas, told the Blade he came out to his family a decade ago. Begnaud added "it just felt right" to share the picture of him and his partner on his Twitter page.
"It was on my heart," said Begnaud. "Jeremy, my partner, is the salt of the earth."
Begnaud told the Blade his sexual orientation "is something that is as old as I am."
"It's also not a banner headline for me," he added. "It's who I am. It's who I love."
Begnaud has 'an obligation' to Puerto Ricans
Begnaud was in Puerto Rico on Sept. 20, 2017, when Maria made landfall on the island's southeast coast with winds of 155 mph. He also covered the hurricane's immediate aftermath; which included a lack of electricity, running water and cell phone service across the island and a shortage of food and other basic supplies.
Begnaud interviewed Puerto Rico Gov. Ricardo Rosselló, San Juan Mayor Carmen Yulín Cruz and other officials in the U.S. commonwealth about Maria, its impact and the status of the relief effort. Begnaud also helped Puerto Ricans contact their relatives in the mainland U.S. after Maria.
The hurricane's official death toll remains 64, but it is likely much higher.
Researchers from the Harvard T.H. Chan School of Public Health, the University of Colorado School of Medicine and other institutions have concluded Maria may have killed upwards of 4,645 people. Other estimates place the death toll at around 1,000.
Residents of the Candelero Arriba neighborhood of Humacao, a city on Puerto Rico's southeast coast, had no electricity last month when the Blade was in the area last month. Begnaud on Monday noted residents of Utuado, a town that is located in the U.S. commonwealth's mountainous interior, have not had electricity for more than nine months.
Begnaud on June 23 tweeted 2,669 "customers still do not have power" in Puerto Rico and "it may be another months (sic) before they get it."
He retweeted an article from El Nuevo Día, a Puerto Rican newspaper, on Monday that says "at least 248 critical facilities" across the island are running on generators because they still do not have electricity. Begnaud in his tweet noted it costs $2.1 million a day to keep them running.
Begnaud told the Blade he has "an obligation to not let people forget about Puerto Ricans, our fellow Americans" even as he "moves on to other stories."
'A piece of my heart will always remain in Puerto Rico'
The organizers of New York's National Puerto Rican Day Parade earlier this month honored Begnaud. He was unable to attend Los Angeles Pride with his partner because the parade took place on the same day.
"A piece of my heart will always remain in Puerto Rico," Begnaud told the Blade. "The love they have shown towards me has just humbled me."
Pedro Julio Serrano, founder of Puerto Rico Para [email protected], a Puerto Rican LGBTI advocacy group, on Sunday applauded Begnaud.
"The award-winning journalist who has won the hearts of Puerto Ricans — because he has made Puerto Rico one of his priorities — today during this month of the LGBTT fight shared who has won his heart," tweeted Serrano. "Congratulations David Begnaud."
LGBT Puerto Rico, an LGBTI website on the island, in a tweet that congratulated Begnaud for coming out describes him as a "hero of Puerto Rico."
Begnaud conceded to the Blade he felt "a little trepidation" about coming out publicly, in part, because of the teasing he said he suffered as a child. Begnaud said he was "overwhelmed" by the positive reaction he has received.
"I thought it was so profound," he said.
Begnaud added he wants to "inspire other people to feel comfortable telling their story."
"I want to encourage them by saying: It took me 24 years to get to the place where I was ready to tell my family and another decade before I was ready to do so publicly," he said. "So, whenever you're ready there's a world of love waiting to embrace you."
David Begnaud sale del clóset públicamente
Un reportero de CBS News que ha recibido elogios generalizados por su amplio reportaje de las secuelas del huracán María en Puerto Rico salió del clóset públicamente el domingo.
David Begnaud twitteó una foto de el a una cena con su pareja, Jeremy, y escribió, "reportar la verdad incluye la mía." El tweet también incluye el hashtag "feliz Orgullo."
"Simplemente se sentía bien," Begnaud dijo al Los Angeles Blade el lunes durante una entrevista telefónica desde el Sur de Texas donde está reportando sobre el impacto de la política migratoria de "cero tolerancia" del presidente Trump que incluye la continúa separación de niños inmigrantes de sus padres. "Me inspiré en lo que estaba viendo en Nueva York para la celebración del Orgullo."
Begnaud y su pareja, quién vive en Los Ángeles, han sido juntos por casi siete años.
Begnaud, un nativo de Luisiana quién vive en Dallas, dijo al Blade que salió del clóset a sus familiares hace una década. Begnaud añadió "simplemente se sentía bien" para compartir la foto de el y su pareja en su página de Twitter.
"Estaba en mi corazón," dijo Begnaud.
Begnaud dijo al Blade que su orientación sexual "es algo que es tan viejo como yo."
"Tampoco es un gran titular para mí," añadió. "Es quién soy. Es a quién amo."
Begnaud tiene 'una obligación' a los puertorriqueños
Begnaud estaba en Puerto Rico el 20 de septiembre de 2017 cuando María tocó tierra en la costa sureste de la isla con vientos de 155 mph. También reportó sobre las secuelas inmediatas del huracán que incluye la falta de electricidad, agua potable, servicio de teléfono celular, comida y otros suministros básicos.
Begnaud entrevistó al gobernador de Puerto Rico Ricardo Rosselló, a la alcaldesa de San Juan Carmen Yulín Cruz y a otros funcionarios en el estado libre asociado estadounidense sobre María, su impacto y el estatus de los esfuerzos de ayuda. Begnaud también ayudó a los puertorriqueños de conectar con sus familiares en el continente estadounidense después de María.
El número oficial de muertos del huracán sigue siendo 64, pero es probable que sea mucho más alto.
Investigadores del Harvard T.H. Chan School of Public Health y otras instituciones han concluidos que María puede haber matado a más de 4.645 personas. Otras estimaciones situán el número de muertos en alrededor de 1.000.
Residentes del barrio de Candelero Arriba de Humacao, una ciudad en la costa sureste de Puerto Rico, no tuvieron electricidad el pasado mes cuando el Blade estaba en la zona. Begnaud el lunes dijo que hay personas en Utuado, una municipalidad en las montañas de la isla, no han tenido electricidad por más de nueve meses.
Begnaud el 23 de junio twitteó que 2.669 "clientes ya no tienen luz" en Puerto Rico y "pueden pasar otro meses (sic) antes de tenerla."
El retwitteó un artículo de El Nuevo Día, un periódico puertorriqueño, el lunes que dice "al mínimo de 248 facilidades críticas" por toda la isla están funcionando con generadores porque todavía no tienen electricidad. Begnaud en su tweet indica que cuesta $2.1 millón cada día para operarlas.
Begnaud dijo al Blade que tiene "una obligación de no dejar al público se olvide de los puertorriqueños, nuestros compatriotas estadounidenses," aunque "pasa a otros temas."
'Una parte de mi corazón siempre permanecerá en Puerto Rico'
Los organizadores del Desfile Nacional Puertorriqueño en Nueva York a principios de este mes honraron a Begnaud. No pudo asistir el Orgullo de Los Ángeles con su pareja porque se celebró el desfile el mismo día.
"Una parte de mi corazón siempre permanecerá en Puerto Rico," Begnaud dijo al Blade. "El amor que han demostrado hacía mí acaba de humillarme."
Pedro Julio, el fundador de Puerto Rico Para [email protected], un grupo LGBTI puertorriqueño, el domingo aplaudió a Begnaud.
"El galardonado periodista que se ha ganado los corazones de los boricuas — porque ha hecho de Puerto Rico una de sus prioridades — comparte hoy quien ha ganado su corazón en este mes de la lucha LGBTT," twitteó Serrano. "Gracias David Begnaud."
El galardonado periodista que se ha ganado los corazones de los boricuas – porque ha hecho de Puerto Rico una de sus prioridades – comparte hoy quien ha ganado su corazón en este mes de la lucha LGBTT. ¡Gracias @davidbegnaud! #AmorEsAmor #LoveIsLove ?️?❤️????? pic.twitter.com/ToMmVob0Zq

— Pedro Julio Serrano (@PedroJulio) June 25, 2018
LGBT Puerto Rico, un sitio web LGBTI en la isla, en un tweet que felicitó a Begnaud para salir del clóset le describe como "un héroe de Puerto Rico."
Un héroe de Puerto Rico por su encomiable labor informativa durante el Huracán María, @DavidBegnaud celebró el Orgullo #LGBT con una hermosa foto en las redes junto a su pareja y un mensaje que lee: "Reportar la verdad envuelve compartir la mía". #LoveIsLove #Pride ?❤️ pic.twitter.com/1e0lXmnVUO

— LGBT Puerto Rico (@lgbtpr) June 25, 2018
Begnaud concedió al Blade que se sentía "un poco inquieto" sobre salir del clóset públicamente, en parte, por las burlas que dijo haber sufrido como niño. Begnaud dijo que estaba "abrumado" por la reacción positiva que ha recibido.
"Pensé que era tan profundo," dijo.
Begnaud añadió que quiere "inspirar a otras personas de sentirse cómodo de decir sus historias."
"Quiero alentarlos diciendo: Me tomó 24 años llegar al lugar donde estaba listo para contarle a mi familia y otra década antes de estar listo para hacerlo públicamente," dijo. "Entonces, cuando estás listo, hay un mundo de amor esperando abrazarte."
A CBS News reporter who has received widespread praise for his extensive coverage of the aftermath of Hurricane Maria in Puerto Rico came out publicly on Sunday.
Florida House committee passes "Don't Say Gay" bill
"LGBTQ people are your neighbors, family members, and friends. We are a normal, healthy part of society and we will not be erased"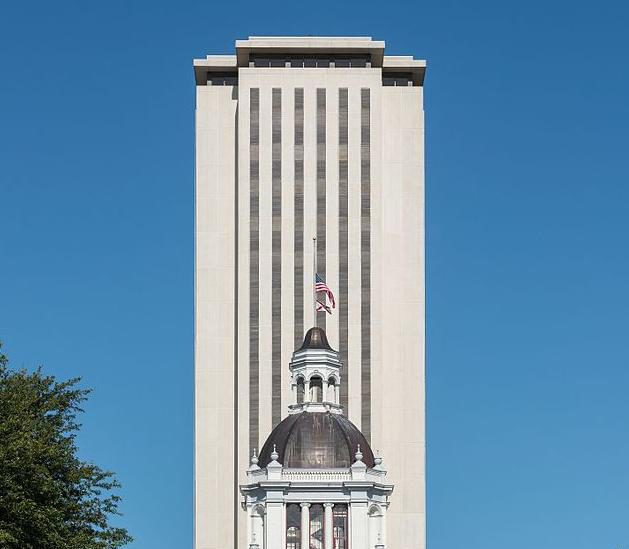 TALLAHASSEE – A Republican majority Florida House Education & Employment Committee passed HB 1557, the Parental Rights in Education bill, colloquially referred to as the "Don't Say Gay" bill advancing the measure to the full House.
HB 1557 and its companion Senate bill SB 1834, would ban classroom discussions about sexual orientation and gender identity in schools, erasing LGBTQ identity, history, and culture — as well as LGBTQ students themselves.
The bill also has provisions that appear to undermine LGBTQ support in schools and include vague parental notification requirements which could effectively "out" LGBTQ-identifying students to their parents without their consent.
"The Trevor Project's research has found that LGBTQ youth who learned about LGBTQ issues or people in classes at school had 23% lower odds of reporting a suicide attempt in the past year. This bill will erase young LGBTQ students across Florida, forcing many back into the closet by policing their identity and silencing important discussions about the issues they face," said Sam Ames, Director of Advocacy and Government Affairs at The Trevor Project. "LGBTQ students deserve their history and experiences to be reflected in their education, just like their peers."
In an email to the Blade, Brandon J. Wolf, the Press Secretary for Equality Florida noted; "Governor DeSantis' march toward his own personal surveillance state continues. Today, the Don't Say Gay bill, a piece of legislation to erase discussion of LGBTQ people from schools in Florida, passed its first committee and became another component of an agenda designed to police us in our classrooms, doctor's offices, and workplaces. Make no mistake — LGBTQ people are your neighbors, family members, and friends. We are a normal, healthy part of society and we will not be erased."
This will kill kids, @RonDeSantisFL. You are purposefully making your state a harder place for LGBTQ kids to survive in. In a national survey (@TrevorProject), 42% of LGBTQ youth seriously considered attempting suicide last year. Now they can't talk to their teachers? https://t.co/VtfFLPlsn3

— Chasten Buttigieg (@Chasten) January 20, 2022
The Trevor Project's 2021 National Survey on LGBTQ Youth Mental Health found that more than 42% of LGBTQ youth seriously considered attempting suicide in the past year, including more than half of transgender and nonbinary youth.
According to a recent poll conducted by Morning Consult on behalf of The Trevor Project, 85% of transgender and nonbinary youth — and two-thirds of all LGBTQ youth (66%) — say recent debates about state laws restricting the rights of transgender people have negatively impacted their mental health.
When asked about proposed legislation that would require schools to tell a student's parent or guardian if they request to use a different name/pronoun or if they identify as LGBTQ at school, 56% of transgender and nonbinary youth said it made them feel angry, 47% felt nervous and/or scared, 45% felt stressed, and more than 1 in 3 felt sad.
If you or someone you know needs help or support, The Trevor Project's trained crisis counselors are available 24/7 at 1-866-488-7386, via chat at TheTrevorProject.org/Get-Help, or by texting START to 678678.
Anti-LGBTQ+ foster agency discriminates against married Jewish couple
Holston said it "only provide[s] adoption services to prospective adoptive families that share our [Christian] belief system"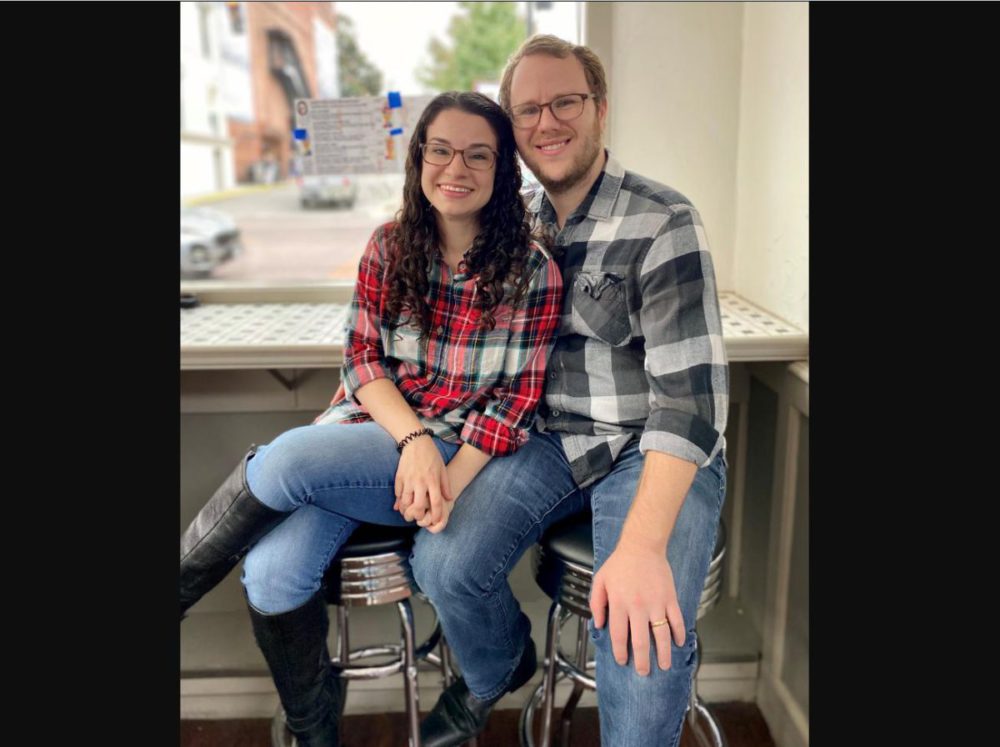 GREENVILLE, Tn. – The Holston Home, which is affiliated with the Holston Conference of the United Methodist Church and operates as an orphanage, foster agency and adoption agency, was sued in state court Wednesday after a married cis-gender Knox County, Tennessee, couple were denied foster-parent training and a home-study certification by the state-funded agency.
The Rutan-Rams in early 2021 were excited to begin the process of fostering to adopt a male child from Florida. They were told they needed to complete Tennessee-mandated foster-parent training and a home-study certification.
The Rutan-Rams contacted the only agency in their area that was willing to provide those services for out-of-state placements – Holston United Methodist Home for Children, a state-funded agency that provides foster care placement, training, and other services on behalf of the Tennessee Department of Children's Services.
In court documents filed in the state of Tennessee's 20th Judicial District Court, Elizabeth and Gabriel Rutan-Ram allege that Holston initially told the couple that it would provide them with the services they needed.
But the day that the Rutan-Rams were scheduled to start Holston's training class, Holston told the couple it wouldn't serve them because they are Jewish. Holston said it "only provide[s] adoption services to prospective adoptive families that share our [Christian] belief system."
Because there was no other agency in the Knox County area that would provide the foster-parent training and certification for the adoption of an out-of-state child, the Rutan-Rams were unable to adopt the boy from Florida.
"I felt like I'd been punched in the gut," said Liz Rutan-Ram. "It was the first time I felt discriminated against because I am Jewish. It was very shocking. And it was very hurtful that the agency seemed to think that a child would be better off in state custody than with a loving family like us."
"It's infuriating to learn our tax dollars are funding discrimination against us," said Gabe Rutan-Ram. "If an agency is getting tax money to provide a service, then everyone should be served – it shouldn't matter whether you're Jewish, Catholic or an atheist. We're all citizens of Tennessee, regardless of our religion."
The religious discrimination experienced by the Rutan-Rams occurred almost exactly a year after Gov. Bill Lee signed into law House Bill 836, which authorizes taxpayer-funded foster-care agencies in Tennessee to deny services to prospective families who are the "wrong" religion or don't follow an agency's religious tenets.
State legislators were warned the law clearly violates religious freedom as outlined in both the state and U.S. Constitutions, but legislators passed the law despite public outcry.
"The Tennessee Constitution, like the U.S. Constitution, promises religious freedom and equality for everyone. Tennessee is reneging on that promise by allowing a taxpayer-funded agency to discriminate against Liz and Gabe Rutan-Ram because they are Jews," said Alex J. Luchenitser, associate vice president and associate legal director at Americans United. "Laws like House Bill 836 must not stand when they allow religion to be used to harm vulnerable kids and people like Liz and Gabe who want to provide those children with safe and loving homes."
Joining the Rutan-Rams as plaintiffs in the lawsuit are six Tennessee residents, four of them faith leaders, who object to their tax dollars being used to fund any child-placing agency that engages in religious discrimination. The plaintiffs include:
The Rev Jeannie Alexander, an interfaith pastor from Davidson County
The Rev. Elaine Blanchard, a Disciples of Christ minister from Shelby County
The Rev. Alaina Cobb, a Christian minister from Davidson County
The Rev. Denise Gyauch, a Unitarian Universalist minister from Davidson County
Dr. Larry Blanz of Davidson County, a retired psychologist with more than forty years of experience that includes working with foster parents and children
Mirabelle Stoedter, a Davidson County resident who serves as treasurer of the Tennessee chapter of Americans United for Separation of Church and State.
The lawsuit, Rutan-Ram v. Tennessee Department of Children's Services, also names department Commissioner Jennifer Nichols as a defendant. The suit explains that the department and Nichols are violating the religious-freedom and equal-protection provisions in Articles I and XI of the Tennessee Constitution by funding religious discrimination in foster-care services.
In December of this past year, the Holston Home filed a federal lawsuit alleging that its religious beliefs were violated by federal rules that it must place children with same-sex couples.
The Holston suit also claims; "The messages Holston Home recites in its child placing activities are consistent with Holston Home's religious beliefs about cohabitation, and about
marriage being between a biological male and a biological female."
The Southern Poverty Law Center listed anti-LGBTQ extremist hate group Alliance Defending Freedom, a Scottsdale, Arizona far-right legal group is representing Holston in both cases.
The Holston president and CEO Bradley Williams could not be reached for comment Wednesday. Instead, a receptionist at Home for Children told Knox News and other media outlets to email the organization's law firm, Alliance Defending Freedom which also did not respond to an emailed request for comment.
*********************
Federal Title IX inquiry of anti-LGBTQ bias by Christian university
Its Student Handbook prohibits same-sex romantic/sexual relationships as well as actions deliberately discordant with birth gender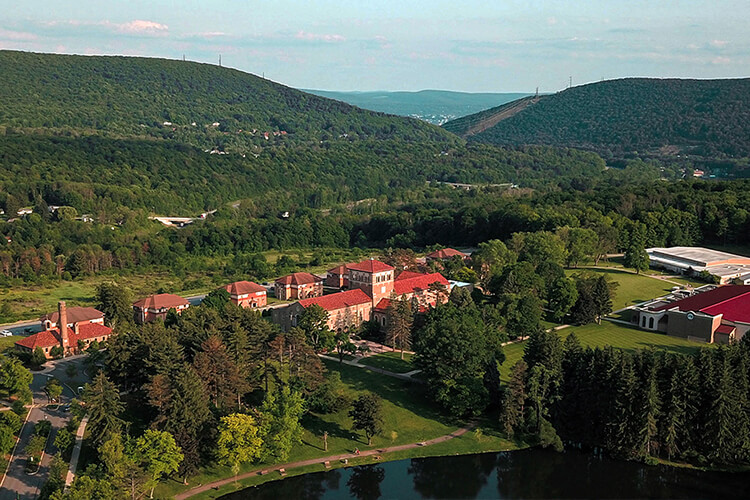 CLARKS SUMMIT, Pa. – The Office for Civil Rights (OCR) of the U.S. Department of Education (DOE) launched a Title IX investigation of Clarks Summit University, a Christian university located in Clarks Summit, Pennsylvania, just outside the city of Scranton.
The Portland, Oregon-based Religious Exemption Accountability Project, (REAP), submitted a complaint last July on behalf of Gary Campbell, an Out gay man and former CSU student. The Office for Civil Rights notified REAP on Tuesday that the agency will initiate a Title IX investigation.
The agency's notification letter said it will investigate an allegation that "The University maintains a policy in its Student Handbook prohibiting students from engaging in same-sex romantic or sexual relationships, as well as from 'cross-dressing or other actions deliberately discordant with birth gender.'"
REAP director, Paul Southwick, stated that "this action potentially affects hundreds of educational institutions and demonstrates that OCR has the power to investigate taxpayer-funded religious schools whose disciplinary or other policies discriminate against LGBTQ+ students."
But Southwick cautioned that: "Unfortunately, once an investigation is opened, these Title IX complaints will likely ultimately be dismissed once the school asserts a religious exemption. That's why our Title IX lawsuit challenging the validity of the religious exemption is so important."
Gary Campbell was expelled from Clarks Summit University (CSU) in 2019 and barred from reapplying with just a few credits left before graduation. His sexual orientation was the stated reason for the school's actions.
Upon learning of the Title IX investigation, Campbell commented, "I am crying, because for a while I thought what happened at Clarks Summit was my fault, that I was the one who messed up by going to this school. Now I have the REAP attorneys believing that I was being discriminated against and standing up for me, when nobody stood up for me during those 11+ years I went to that school."
Campbell further states that "Now the Office for Civil Rights is saying they are diving in deep, that there is value in this investigation. They're saying there are red flags here, and that helps me rid my mind of a lot of self-gaslighting and doubt, brainwashing that I was at fault. This whole process is therapeutic for me."
Campbell is one of approximately 40 plaintiffs in a class action lawsuit filed by REAP against the DOE in March 2021 challenging the constitutionality of the religious exemption to Title IX, a law prohibiting discrimination on the basis of sex by schools receiving Federal financial assistance. REAP has filed Title IX complaints on behalf of most of the plaintiffs.