Trump keeps omitting LGBT people from HIV/AIDS statements
Alludes to PrEP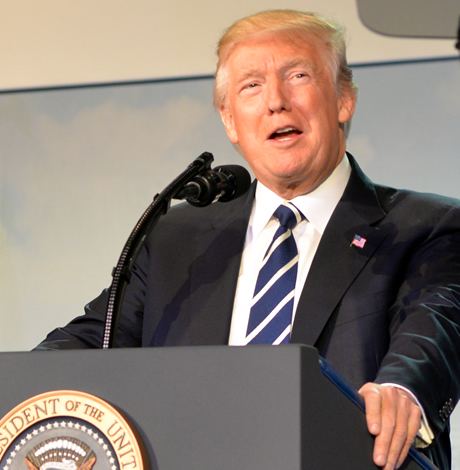 For the second year in a row, President Trump has issued a statement recognizing National HIV Testing that omits any mention of the vulnerability of LGBT people to the disease.
The lack of LGBT inclusion in statements on HIV/AIDS has been a consistent theme from Trump, who last year issued a statement on World AIDS Day that also failed to mention LGBT people being disproportionately impacted by the disease.
To be fair, President Trump did mention LGBT vulnerability to the disease in other statements, including his final proclamation on World AIDS Day.
The White House didn't respond to a request for comment on LGBT omission from the National HIV Testing Day statement.
Trump in his statement lauded "the great progress we have made" against HIV/AIDS, including national efforts "to spread awareness about the importance of getting tested."
"Early detection of HIV — using a simple and routine test — is instrumental in helping contain the advancement of the virus to Acquired Immunodeficiency Syndrome (AIDS)," Trump said.
Trump also promoted HIV testing by pointing out new medications are helping people with HIV/AIDS "live longer and healthier lives." Alluding to PrEP, Trump noted the Food & Drug Administration approved medication dramatically reducing the risk of HIV infection in the first place.
Although Trump doesn't mention LGBT people in his statement, Trump does mention the high number of youths who are contracting the disease.
"Despite this progress, in 2016, nearly 40,000 people were diagnosed with HIV in the United States," Trump said. "People between the ages of 20 and 29 received more than a third of those diagnoses. Even more troubling, 44 percent of people living with HIV between the ages of 13 and 24 were unaware that they were carrying the virus."
Trump concludes that National HIV Testing Day is "an important reminder" those who are unaware they are carrying the disease are the "most at risk for inadvertently infecting others and missing out on potentially life-saving treatments."
"As we observe National HIV Testing Day, we celebrate the advancements we have made in medical science, and I encourage all Americans to invest in their health and be aware of their HIV status," Trump said. "Through greater awareness and education, we can all do our part to lead healthier and longer lives."
Carl Schmid, deputy executive director of the AIDS Institute, said he was "happy" with the statement despite the LGBT omission.
"It doesn't mention any of the groups," Schmid said. "And I was thinking, gee, we did a statement, and I didn't mention LGBT in ours either. We just focused on the number of people not being tested and the importance of testing."
"I think we should give him credit for issuing a statement," Schmid said. "I didn't know they were going to do it, so I'm pleased. It shows that they are providing attention to HIV."
Although Trump doesn't mention LGBT people in his National HIV Strategy, a recently released report from the Department of Health & Human Services' Office of HIV/AIDS & Infectious Disease Policy, which adopted Obama-era goals in confronting the disease, did include statistics on the vulnerability of gay and bisexual men, as well as transgender women, to the disease.
Schmid acknowledged the lack of LGBT mention on HIV/AIDS — as well as other populations — has been a theme from Trump, and said identification of youth as a vulnerable population is important because most of them are LGBT.
"I hope that he will address LGBT — particularly youth — and black and Latino gay youth as well, but I give him credit for issuing this, and I think we should," Schmid said.
HBCUs receive millions to address HIV inequalities in South
"We believe that education and advocacy will enable us to identify new strategies that will make an impact on infection rates"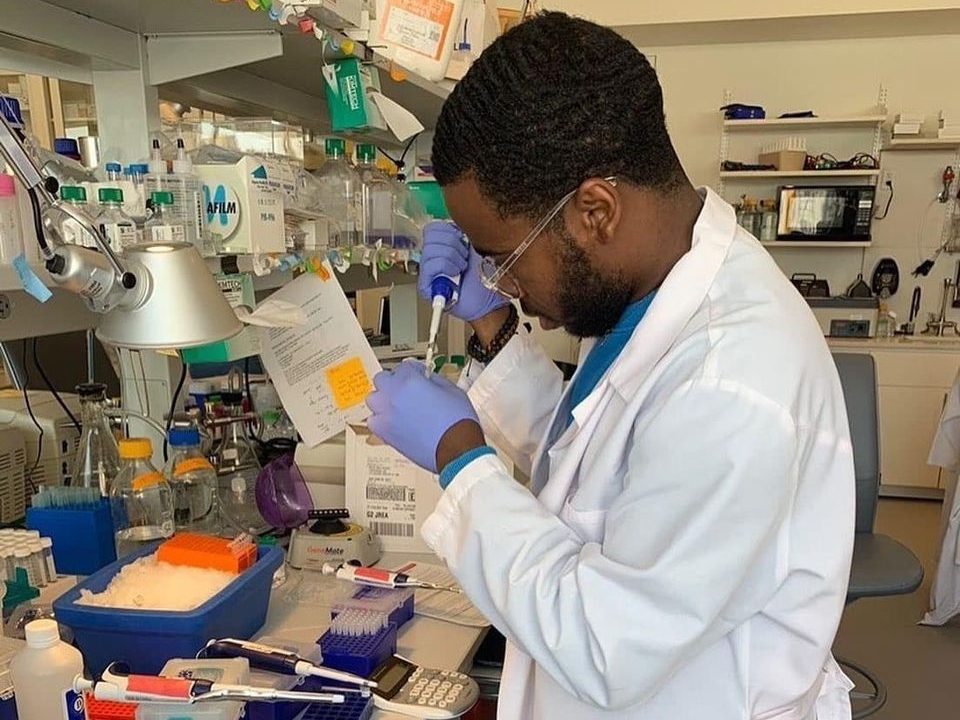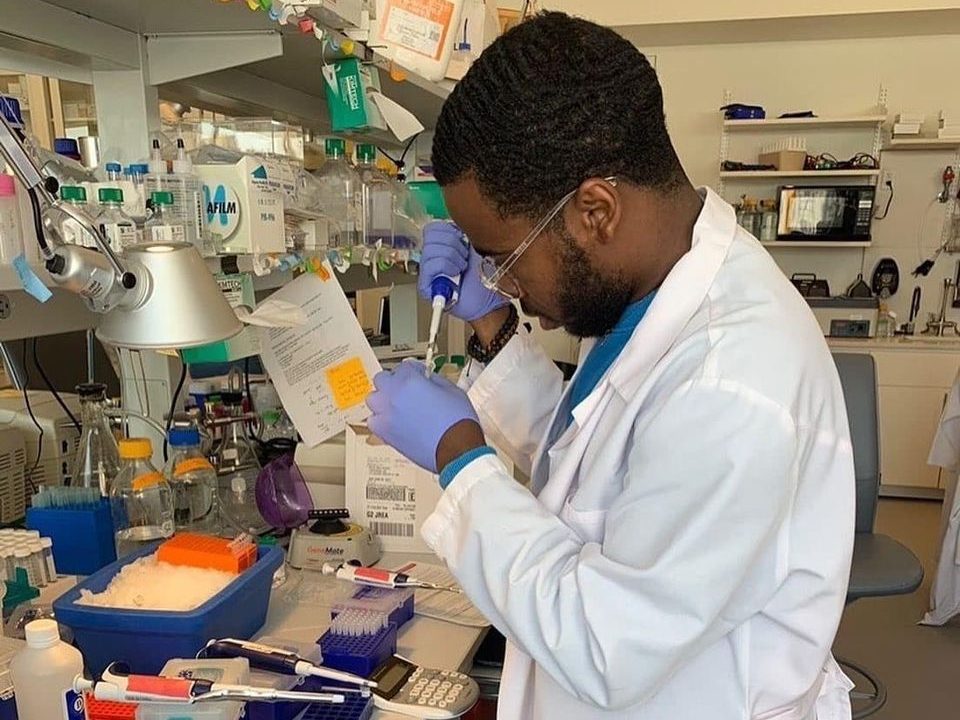 FOSTER CITY, Calif. – Two Southern historically Black colleges (HBCUs) will receive millions of dollars from biopharma giant Gilead Sciences Inc. to address the HIV epidemic in the region, which has become the epicenter of the virus in the U.S.
The Foster City, Calif.-based company will announce Wednesday $4.5 million for programs at Morehouse College in Atlanta and Xavier University of Louisiana in New Orleans to address structural barriers Black people face in getting HIV testing, treatment and ongoing care, officials told the Los Angeles Blade. Gilead is a leader in HIV treatments.
The South has become the epicenter for HIV in the country, according to the U.S. Centers for Disease Control and Prevention (CDC). It also "lags behind in providing quality HIV prevention services and care," the agency said.
Though cases have dropped in recent years, the region continues to have the country's highest rate of new HIV diagnoses – sitting at 15.2 per 100,000 people in 2019, according to the CDC. Most cases occur in Black men who have sex with men.
The Gilead donations will go toward addressing HIV inequities and closing gaps in care in Atlanta, New Orleans and Baton Rouge, La., officials said. Specifically, according to the announcement, the $4.5 million will help the HBCUs:
Increase access and utilization of culturally competent healthcare to Black people impacted by the HIV epidemic.
Gain insight into the disruption of the healthcare delivery system due to COVID-19 in the Black community and realigning HIV services in the current climate.
Provide training focused on culturally competent HIV care.
Engage early with experienced clinicians practicing in Black communities in the three cities.
The Satcher Health Leadership Institute at Morehouse School of Medicine will receive $2.5 million and the Center for Minority Health and Health Disparities Research and Education at Xavier University of Louisiana's College of Pharmacy will get $2 million over three, a Gilead official said. The company said there is a potential to continue funding and expanding the project based on the outcomes.
Rashad Burgess, vice president of advancing health and Black equity at Gilead, said the drugmaker landed on the two schools because the two "have been leading efforts ensuring positive health outcomes and advancing health equity for Black communities in the U.S. South, across the nation and around the globe."
"Both schools also have a track record of results," he said.
Xavier, a Catholic institution, and Morehouse, a men's school, have made recent strides with the LGBTQ community. Last year, Xavier hosted its first ever Pride week, which students heralded as a "big deal." In 2019, Morehouse said it would open admissions to transgender men. (The school still bans anyone who identifies as a woman from enrolling.)
Jareese Stroud, project director of the Satcher Health Leadership Institute in the Morehouse School of Medicine, said strategic partnerships like Gilead's "are critical to improving health outcomes among Black Americans."
In a statement to the Blade, Kathleen Kennedy, dean of the Xavier University of Louisiana College of Pharmacy, added: "We believe that education and advocacy will enable us to identify new strategies that will make an impact on infection rates and the overall health care of patients living with HIV and AIDS."
HIV speeds up body's aging within three years after initial infection
Living with HIV infection is associated with early onset of aging-related chronic conditions, sometimes described as accelerated aging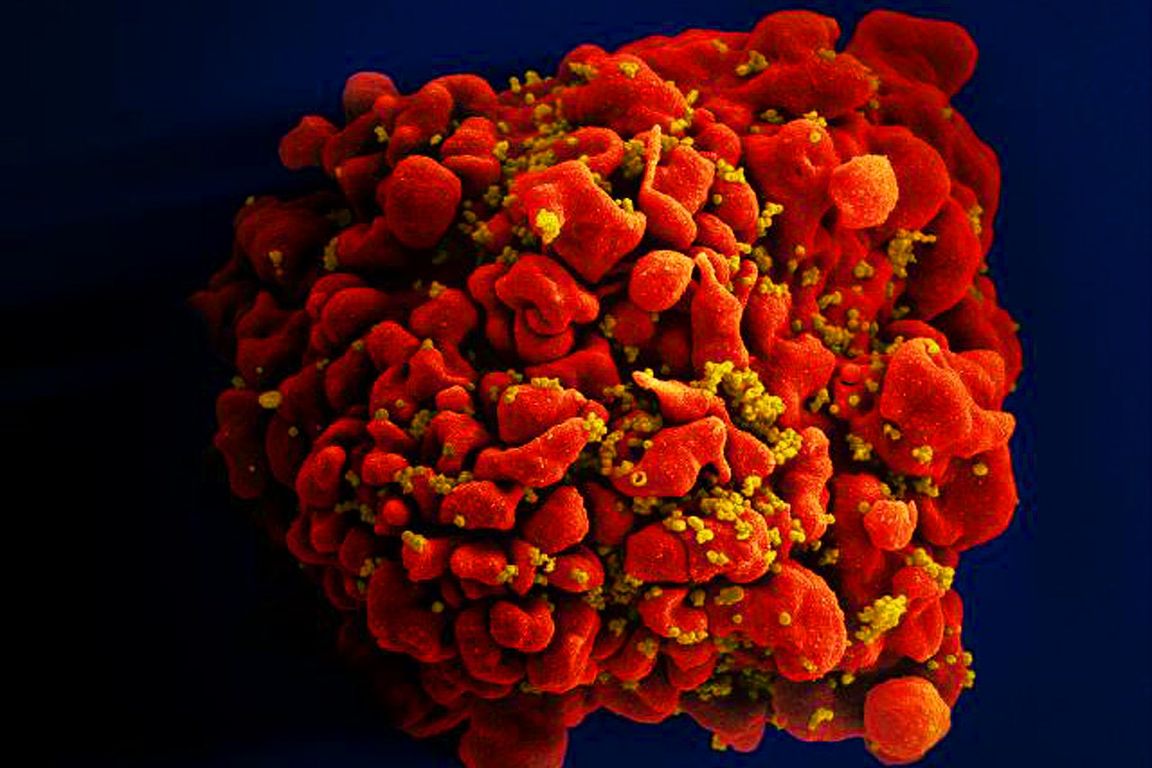 LOS ANGELES – A study published by researchers from the division of hematology and oncology at the David Geffen School of Medicine at UCLA at the end of June revealed that HIV has an "early and substantial" impact on aging in infected people, accelerating biological changes in the body associated with normal aging within just two to three years of infection.
"Our work demonstrates that even in the early months and years of living with HIV, the virus has already set into motion an accelerated aging process at the DNA level," said lead author Elizabeth Crabb Breen, a professor emerita at UCLA's Cousins Center for Psychoneuroimmunology and of psychiatry and biobehavioral sciences at the David Geffen School of Medicine at UCLA. "This emphasizes the critical importance of early HIV diagnosis and an awareness of aging-related problems, as well as the value of preventing HIV infection in the first place."
According to the results of the study published in the Cell Press open source journal iScience, the findings suggest that new HIV infection may rapidly cut nearly five years off an individual's life span relative to an uninfected person.
The study's authors noted that despite a significant increase in life expectancy because of treatment regimes now available to patients, there is mounting evidence that living long-term with Human Immunodeficiency Virus (HIV) and antiretroviral therapy, even when clinically well-controlled, is associated with an earlier than expected onset of chronic conditions such as heart and kidney disease, frailty, and neurocognitive difficulties.
The research team analyzed stored blood samples from 102 men collected six months or less before they became infected with HIV and again two to three years after infection. They compared these with matching samples from 102 non-infected men of the same age taken over the same time period.
The UCLA team said that this study is the first to match infected and non-infected people in this way. All the men were participants in the Multicenter AIDS Cohort Study, an ongoing nationwide study initiated in 1984.
"Our access to rare, well-characterized samples allowed us to design this study in a way that leaves little doubt about the role of HIV in eliciting biological signatures of early aging," said senior author Beth Jamieson, a professor in the division of hematology and oncology at the Geffen School. "Our long-term goal is to determine whether we can use any of these signatures to predict whether an individual is at increased risk for specific aging-related disease outcomes, thus exposing new targets for intervention therapeutics."
The researchers noted some limitations to the study. It included only men, so results may not be applicable to women. In addition, the number of non-white participants was small, and the sample size was insufficient to take into consideration later effects of highly active antiretroviral treatment or to predict clinical outcomes.
There is still no consensus on what constitutes normal aging or how to define it, the researchers wrote.
The full study is available here: (Link)
U.S. announces more funding for HIV/AIDS fight in Latin America
Jill Biden made announcement on Saturday in Panama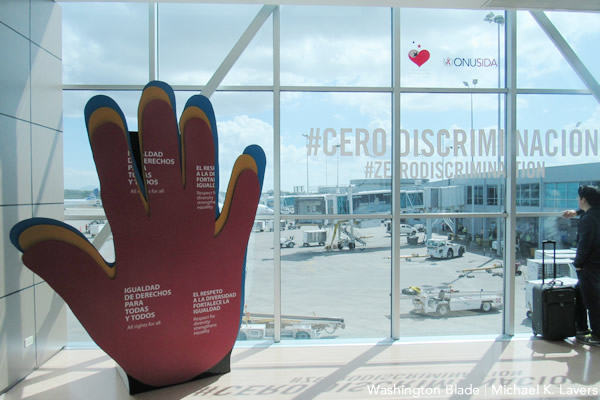 PANAMA CITY — First lady Jill Biden on Saturday announced the U.S. will provide an additional $80.9 million to the fight against HIV/AIDS in Latin America.
Biden during a visit to Casa Hogar el Buen Samaritano, a shelter for people with HIV/AIDS in Panama City, said the State Department will earmark an additional $80.9 million for President's Emergency Plan for AIDS Relief-funded work in Latin America. A Panamanian activist with whom the Washington Blade spoke said LGBTQ+ people were among those who met with the first lady during her visit.
Pope Francis visited the shelter in 2019.
"I'm glad we have the opportunity to talk about how the United States and Panama can work together to combat HIV," said the first lady.
Michael LaRosa, the first lady's spokesperson, noted Panama will receive $12.2 million of the $80.9 million in PEPFAR funding.
"This funding, pending Congressional notification, will support expanded HIV/AIDS services and treatment," said LaRosa.
UNAIDS statistics indicate an estimated 31,000 Panamanians were living with HIV/AIDS in 2020. The first lady's office notes the country in 2020 had the highest number of "newly notificated cases of HIV/AIDS" in Central America.
The first lady visited Panama as part of a trip that included stops in Ecuador and Costa Rica.
The Summit of the Americas will take place next month in Los Angeles. The U.S. Agency for International Development and PEPFAR in April announced they delivered more than 18 million doses of antiretroviral drugs for Ukrainians with HIV/AIDS.