Trans activists Step Up for The Midnight Stroll
Offering After-Hours Café and other vital comforts of life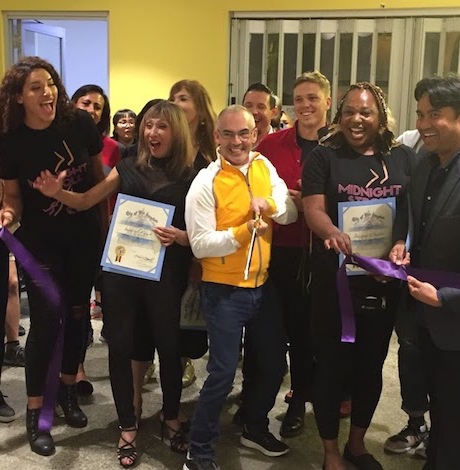 On Friday nights the sidewalks around Santa Monica & Vine, the heart of Theater Row in East Hollywood, are lit up with energetic, well-dressed millennials out to enjoy an evening of live performance. The sounds of laughter and lively conversation permeate the neighborhood.
However, when you peer down the side streets, the lights start to dim and sidewalks turn into campgrounds for Hollywood's homeless. Here you will find people living in dome tents while others curl up under piles of clothes and blankets, trying to sleep propped up against building facades. 
This area is also part of what is known as "The Stroll," the stretch along Santa Monica between Vermont and La Brea, where a high concentration of transgender women turn to the street economy for survival. Studies have shown that one in five transgender individuals have experienced homelessness at some point in their lives. Finding shelter and services that are transgender-friendly can be daunting, and they often end up as victims of violence.
Starting Friday, June 22, Midnight Stroll brings a light of hope to transgender women in this area with new services at Step Up, an organization that provides homeless facilities on Vine, one block south of Santa Monica. 
Los Angeles City Council member Mitch O'Farrell was present for a ribbon-cutting ceremony and recognized the individuals who spearheaded the work. More than 30 people turned out for the event, including community members, service providers, volunteers and city representatives.
Midnight Stroll was launched last year when the City of Los Angeles partnered with local LGBTQ organizations to provide targeted outreach to transgender women living on Hollywood's streets. Led by Asian Pacific AIDS Intervention Team (APAIT), dozens of volunteers spend two nights per month walking the three-mile stretch along Santa Monica Boulevard providing free HIV testing, housing vouchers, condoms, snacks and water to transgender women on the street.
Under the newly expanded services, Midnight Stroll offers the After-Hours Café two nights per month from 11 p.m.-5 a.m. at Step Up's facilities. Transgender women who drop in will find coffee, donuts, a hot shower, machines to launder their clothes, a comfortable sofa and movies on a widescreen TV. Staff can also help secure up to three emergency shelter beds per month at the Weingart Center in downtown.
Jazzmun Crayton of APAIT, a well-respected community activist, charges up the volunteers for each shift with a brief training on respectful ways to approach people before hitting the street to do their outreach. "I've been out here a long time, I know the Stroll, I've seen it change for many, many years.  I remember when Target was a car wash, and the girls would hang out there and get tacos. I remember Yukon Mining Company, now it's an apartment building. I know the Boulevard, I know what's going on out here. I am grateful for all of you making the effort and taking the time to come up here to support and be a part of this community …" she told the crowd.
L.A.P.D. Assistant Chief Bea Girmala pointed out that 12 transgender individuals have been murdered so far this year in the U.S., and that a transgender woman of color was just recently victimized nearby at Franklin and Argyle. "One of the reasons that we are here today is that we need to emphasize and underscore the need to turn that tide of violence and hate crimes and hate incidents that are still happening within the Hollywood community and throughout Los Angeles."
The Midnight Stroll expansion is funded by the offices of Mayor Garcetti and Council member Mitch O'Farell, with matching funds from the Caitlyn Jenner Foundation.
Garcetti states, "The Midnight Stroll was born out a simple idea: LGBTQ Angelenos living on the streets of Hollywood deserve a safe place to receive the supportive services they need. Not years from now, but today — because for too many members of this community, a night on the street versus a night under a roof can mean the difference between life and death. That urgency means pressing relentlessly forward in the fight to help everyone in desperate need get back on their feet."
O'Farrell noted there is more transgender visibility now, and that a recent City Council vote makes Los Angeles what appears to be the first U.S. city to require transgender sensitivity training for all city personnel.  He also recognized the community-based organizations that have been helping the homeless transgender population. "This is an instance where the City is really stepping in with the funding and resources, budget allocations, and the sensitivity training."
Crayton shared with the crowd: "Just yesterday I was running around, trying to get someone in the Weingart because they were going to be on the street, but thank goodness for the Midnight Stroll because that person is housed tonight."
LAPD: Body found on fire hanging in tree in Griffith Park likely a suicide
The person's age, identity and gender have not yet been determined, but they are believed to be a person who frequents the park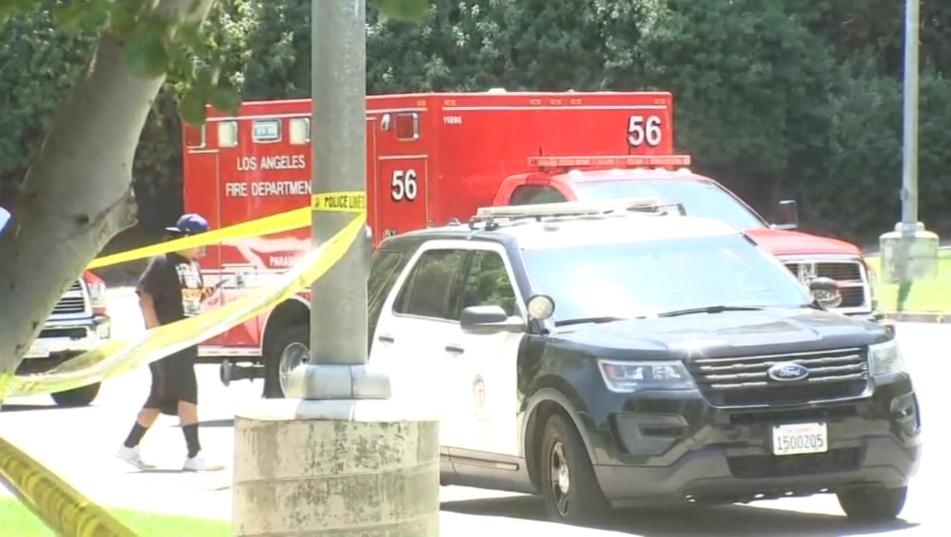 LOS ANGELES – The body of an unidentified person deceased found hanging from a tree near the Griffith Park's merry go round was likely a suicide a detective with the Los Angeles Police Department said Tuesday.
The body was discovered at around 12:30 p.m. on fire and hanging from a tree. Los Angeles City firefighters put the flames out and LAPD detectives investigated and found no signs of foul play, determining that most likely the cause of death was suicide.
"It appears to be self-immolation," said LAPD detective Michael Ventura. "This is going to be somebody who brought some gasoline, brought some lighters. We have had, they are rare, but we do have cases where people will self-immolate. Or they choose to set themselves on fire."
The person's age, identity and gender have not yet been determined, but they are believed to be a person who frequents the park on a regular basis Ventura said.
Independent freelance journalist Vishal P. Singh, who was on scene tweeted about the incident:
Firefighters from @LAFD are carefully removing things from the tree in Griffith Park. @LAPDHQ and the Park Rangers are here, too, investigating the body found hanging from a tree and on fire here. pic.twitter.com/5xBxviZRki

— Vishal P. Singh (they/he) 🏳️‍⚧️ (@VPS_Reports) August 9, 2022
KABC reported:
Editor's note: If you or someone you know is struggling with suicidal thoughts or mental health matters, please call the National Suicide Prevention Lifeline at 800-273-8255 or dial 988
LAPD respond after protestors disrupt LA City Council vote on homeless
All of City Council left except for Councilmembers Raman, Harris-Dawson, & Bonin who have previously voted against the expansion of 41.18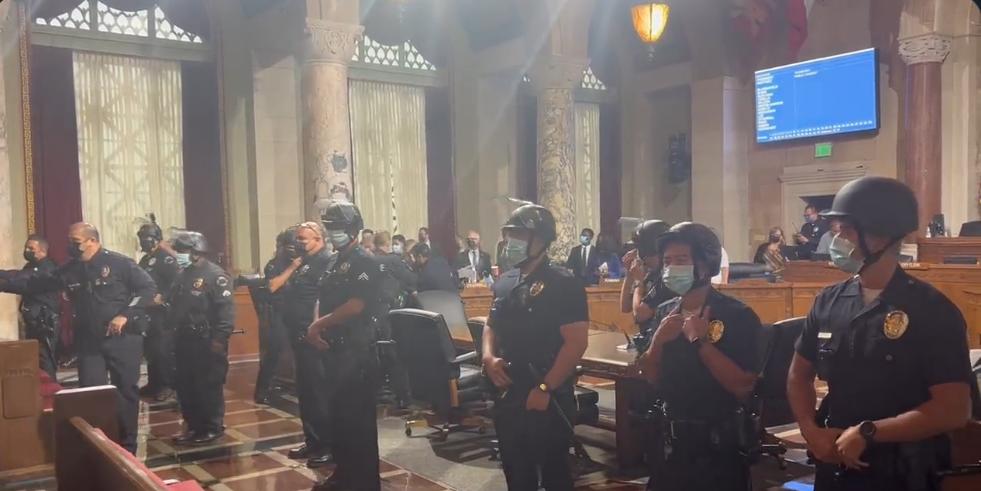 LOS ANGELES – After protestors angrily voiced opposition and one charged towards the council dais disrupting the LA City Council's impending vote Tuesday on a mass expansion of 41.18 zones, which will prohibit encampments of unhoused persons near schools and daycare centers, the Los Angeles Police Department's Riot Squad was called-in.
The meeting erupted into chaos after a member of the public who was speaking climbed over a bench and charged toward Council President Nury Martinez. Police quickly filled the council floor to apprehend the person and another member of the public. Activists screamed at police, and at least one audience member attempted to spray water on officers.
Martinez abruptly recessed the meeting as dozens of activists in the room chanted "Abolish 41.18!" – a reference to the city law prohibiting homeless encampments at libraries, freeway overpasses and other locations.
Jonny Peltz, a freelance reporter for Knock LA, a nonprofit community journalism project, live tweeted the proceedings.
Before meeting starts there are chants of "Shame on you!" pic.twitter.com/7HdnvdOQgD

— Jon peltz (@JonnyPeltz) August 9, 2022
Crowd holding up mostly 'abolish 41.18' signs. Council President told the crowd to "grow up" as they were jeering pic.twitter.com/28dVNpZF4j

— Jon peltz (@JonnyPeltz) August 9, 2022
BREAKING: Riot squad now out at City Hall. Two protesters have been arrested pic.twitter.com/gX9utGVHLj

— Jon peltz (@JonnyPeltz) August 9, 2022
Crowd is staying and chanting. All of City Council left except for Councilmembers Raman, Harris-Dawson, and Bonin (who have previously voted against the expansion of 41.18). LAPD also lining the side of City Council chambers pic.twitter.com/Whmvd9P2xf

— Jon peltz (@JonnyPeltz) August 9, 2022
KTLA reported the Council voted to ban homeless encampments within 500 feet of city schools and day care centers after protesters again rallied against the expanded motion.
The final vote on the motion 11-3 in favor of the widespread ban.
Before the updated motion passed, camps were banned within 500 feet of facilities deemed sensitive, such as schools, day care facilities, parks and libraries but only if those areas have been designated for enforcement.
Tuesday's vote means a blanket ban on encampments within 500 feet of every private school and day care centers in the city.
Placer County Sheriff's Office: Public's help in locating missing girl needed
Anyone with information about Kiely's whereabouts is asked to contact the Placer County Sheriff's Office at 530-886-5375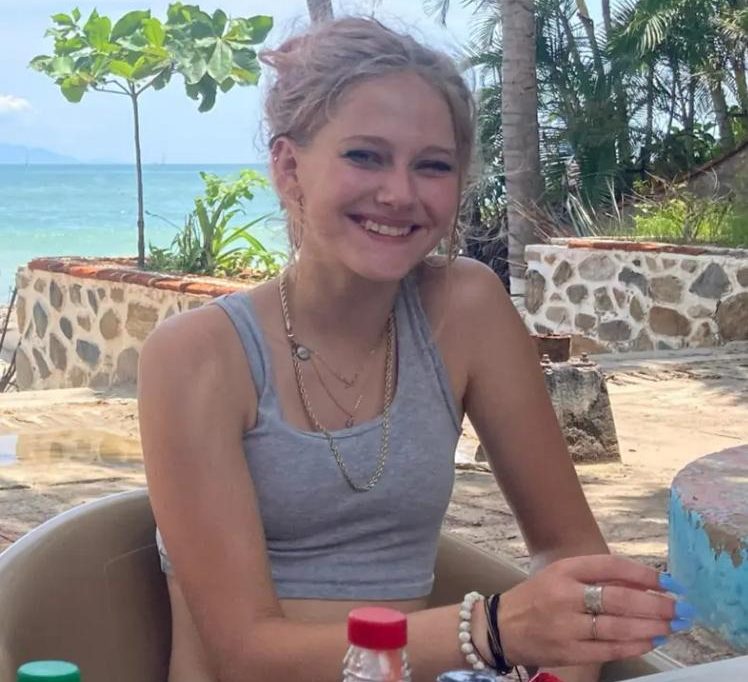 TRUCKEE, Ca. – Investigators with the Placer County Sheriff's Office are asking for the public's assistance in locating 16-year-old Kiely Rodni who disappeared in Northern California early Saturday morning. PCSD detectives say she may be the victim of an abduction.
Rodni was last seen around 12:30 a.m. Saturday near the Prosser Family Campground in the town of Truckee, according to the Placer County Sheriff's Office.
‼️MISSING PERSON – Community Help Needed‼️We need your help in locating missing 16-year-old Kiely Rodni who was last seen near the Prosser Family Campground, in Truckee on 8/6. If you have any information contact the Placer County Sheriff's Office immediately: 530-886-5375. pic.twitter.com/URhW4CGzge

— Placer Sheriff (@PlacerSheriff) August 7, 2022
We continue to search for missing 16-year-old Truckee resident, Kiely Rodni. Detectives are currently following up on leads and our Falcon 30 helicopter is assisting the Nevada County Sheriff's Office with the search for Kiely. More info: https://t.co/GnWdW7PbLf #PCSO #missing pic.twitter.com/ofEsZsLnSe

— Placer Sheriff (@PlacerSheriff) August 8, 2022
Kiely is described as 5'7 with blonde hair and hazel eyes. She was last seen wearing green Dickies pants, a black tank top and jewelry. The teen also has numerous piercings, including a nose ring.
She had attended a party with more than 100 young adults. Authorities said that her phone has been out of service since the party and that her car, a silver Honda CRV model year 2013 with California license plate "8YUR127" is also missing.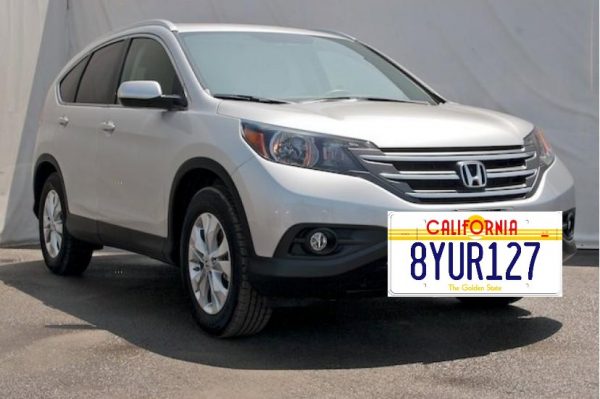 Anyone with information about Kiely's whereabouts is asked to contact the Placer County Sheriff's Office at 530-886-5375.
From KTLA sister station KTXL Sacramento: