West Hollywood divided over fate of The Factory
One man's monument is just a building to another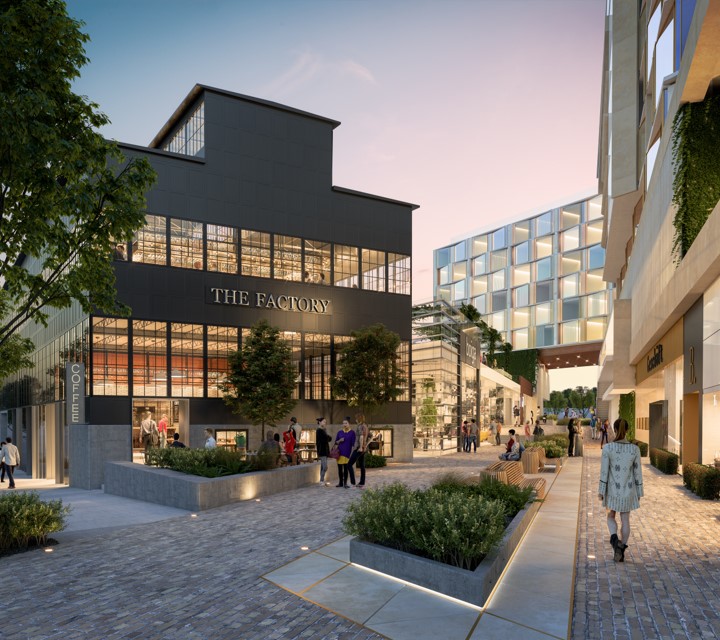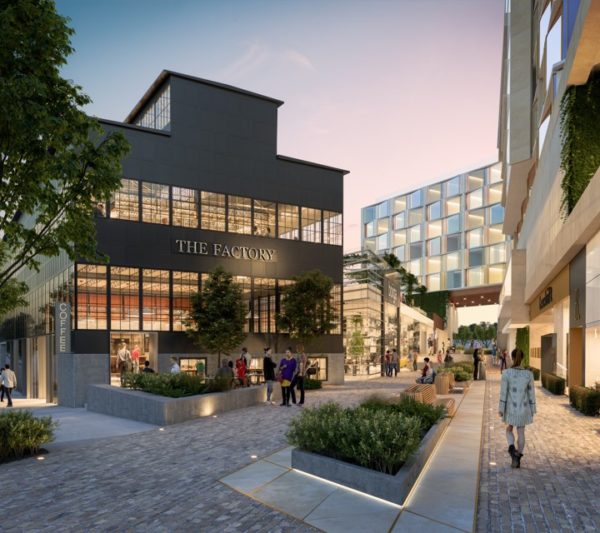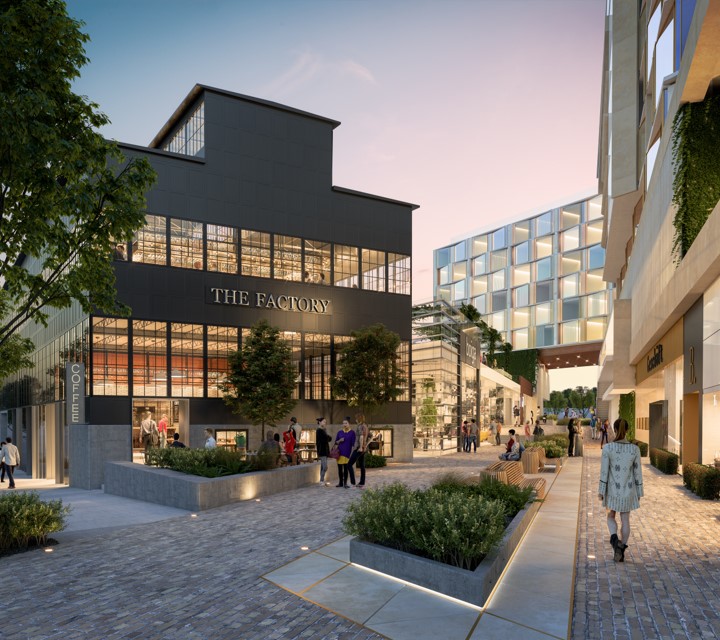 Preservationists, elected officials, LGBTQ activists, and West Hollywood residents are split over a debate—that has often turned ugly—concerning the fate of a historic building in Boystown.
On June 5, the West Hollywood City Council voted 4-1 to approve plans for the partial demolition of The Factory, a 90-year-old building that formerly housed the Mitchell Camera Company's headquarters and, from 1974 to 1993, was a pioneering gay nightclub called Studio One Disco. The vote allowed Faring Capital, a West Hollywood real estate and development company, to move forward with plans to construct a 114-foot, 241-room hotel and retail complex called the Robertson Lane Project.
The Project also calls for portions of the Factory building—which is currently home to a gym and a nightclub—to be dismantled, moved, and reassembled such that it would be positioned parallel to Robertson Boulevard. Preservationists who oppose the move contend that The Factory, which was deemed eligible for inclusion in registries of historic places of significance to the LGBTQ community, would likely no longer qualify for local, state, and national landmark status under the current proposal.
West Hollywood City Council member Lauren Meister, who split with her colleagues to vote "no" on the Robertson Lane Project, told the Los Angeles Blade the potential loss of The Factory's eligibility for the register represents one of the three main reasons for which she opposes the plan .
Additionally, she said, the 114-foot building will tower over neighboring structures, setting "a precedent of bigger, taller buildings for future development in the surrounding area." And the assumptions provided by staff that were used to estimate the value of the public benefit of the project, Meister said, didn't make sense.
According to Meister, hotels in the area have been selling for one million dollars a room. It didn't make sense to her that this hotel would be valued nearly 40% lower than other West Hollywood hotels. Meister added, "It's our fiduciary responsibility as Councilmembers to question the experts when the experts are not making sense. Their analysis directly impacts the public benefit. And that impacts our residents."
"I came with questions, and the Mayor [and City Council member John Duran] said, 'You've been asking questions for 10 minutes.' I thought 'You know, this is a $250 million project. I think 10 minutes worth of questions is not a lot to ask. I had 20 pages of notes. My colleagues didn't really engage with me to consider compromise—or consider the points that I was bringing up." Meister continued, "This is a huge project. [The developer was] getting a lot from the city. They were asking for a lot from the city. Changing the zoning, doubling the height and FAR …I mean, it's a 114-foot tall building."
Concerning the Environmental Impact Report, Meister wishes feasible alternatives had been presented in order to preserve the Factory in place. "It's become a divisive issue," she said, "which is a shame, because ultimately the people who are taking the developer's side to save The Factory really believe that's what they're doing. I think they're well intentioned."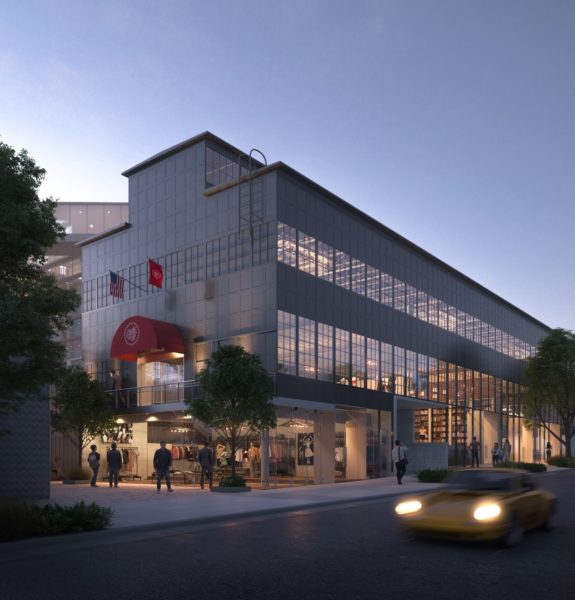 Kate Eggert and Krisy Gosney, co-founders of the West Hollywood Heritage Project, fear the Robertson Lane plan will compromise the structural integrity of The Factory and hamper the conservation efforts they have led since 2015. Gosney explained, in a post published on the group's Facebook page that she and Eggert secured the inclusion of The Factory in both the California State Register of Historic Places and the National Register of Historic Places. However, the building is not listed in the latter register because the building's owner so far has failed to formally accept the listing. "Unfortunately," Eggert told the Los Angeles Blade, "state and national registers don't have any legal teeth to keep people from demolishing or changing the buildings."
The Facebook post alleges that Faring Capital initially sought to demolish The Factory entirely but changed course after the building was accepted into the National Register. Faring, however, says they also "consulted with The National Trust for Historic Preservation, the Los Angeles Conservancy, the West Hollywood Preservation Alliance and hundreds of individual stakeholders."
The Los Angeles Conservancy (LAC), the West Hollywood Preservation Alliance (WHPA), and the National Trust for Historic Preservation (NTHP) signed off on Faring Capital's current plan for the Robertson Lane Project.
Gosney and Eggert feel betrayed, too, by members of the West Hollywood City Council, particularly Mayor Duran. "We had lunch with him," they explained, "and the first thing out of his mouth was, 'how do we save The Factory building?'" His decision to ultimately vote in favor of the Robertson Lane Project was "just incredibly disappointing and heartbreaking," the women said. They added that when they spoke before the City Council's decisive meeting, Duran appeared not to know important details about the developer's plans for The Factory.
"The ultimate stake in the heart," Gosney claims, "is they're making The Factory an entrance into a parking garage and coffee shop." Eggert added, "The original camera factory was positioned in an East-West orientation to take advantage of the sunlight and wind patterns, to save money on electricity. To change it [as is the plan] to a North-South orientation would really strip away an aspect of its integrity."
Duran told the Los Angeles Blade he carefully considered the plan in its current iteration, but generally makes a habit of looking only at the final renderings because changes happen often throughout the political process. He added that he has worked with the developer to outline ways of honoring The Factory/Studio One and all that it represents to people in the community—himself included.
"I enjoyed meeting and talking with Krisy and Kate," he said, "and their intentions are good. But as a policymaker—as someone who's responsible for a city—I have to balance between the nostalgic history concerns and the fact that our local economy has to continue to grow. And it has to reflect the reality of the day."
Another rift over the building concerns a darker element of The Factory's history. Don Kilhefner, a self-described "gay tribal elder" told LAist last year that Studio One Disco operated with an unwritten policy in which women and non-white club-goers were effectively turned away at the door. When the Los Angeles Times ran an exposé in 1976, then-owner Scott Forbes told the paper he was trying to keep "the bad element out."
In spite of its reputation as a venue that welcomed only white men, Studio One Disco hosted entertainers like Liza Minnelli, Madonna, and Joan Rivers—who hosted one of the first fundraisers for AIDS research in the early 1980s. "All marginalized communities are at risk of their history being pushed aside by the dominant culture," Gosney wrote. "Our buildings play a huge role in making sure our history doesn't eventually 'disappear.'"
Gosney and Eggert feel the focus on racism and sexism respective to this building's historic value represents a double standard, considering that other non-LGBTQ sites are not held to the same scrutiny—despite the fact that they were typically no more or less culpable of these charges than The Factory was.
Duran said that gay men, in particular, were less concerned with social movements in the early 1970s than they were with finding a sense of community. As a patron of Studio One, Duran said "The whole nostalgia around Studio One is something I'm very familiar with. It's the first gay bar I went to. It's where I met my circle of friends and circle of lovers."
The climate has evolved, he explained, and while gay men were once relegated to cloistered environments—industrial spaces with poor ventilation and few windows—LGBTQ bars must now meet the needs of younger members of the community. He said that he appreciates the legacy of The Factory/Studio One, as someone who was personally affected by loss after the AIDS crisis and then witnessed the community come together to heal.
On the developer's plans to honor that history, "When Jason and I sat down," Duran said. "I told him what I needed in exchange for the property being approved. I said I needed photographs of Studio One in the hotel; I needed a memorabilia wall recognizing the history of what happened there. He's creating a new nightclub in the project. I said the façade had to pay tribute to that time, to the disco era, to Studio One, to what they represented. A lot of the design elements to come are going to capture that history in photographs and in architecture and in public art. And I think it'll be complemented by the AIDS monument across the street and the One Archives across the street."
Eggert remains skeptical of the verbal promises and concessions offered by the developer. "Just because they say they're going to do it," she said, "doesn't mean they will."
"Robertson Lane is the only plan that will truly save the Factory," said Jake Stevens, Director of Community Engagement for Faring. "Developed in close partnership with accredited historic conservation groups and licensed experts, not two just people with opinions, Robertson Lane will invest millions of dollars to thoughtfully restore the Factory and ensure the building lives on for future LGBT generations to experience."
9th Circuit Court of Appeals blocks lower court overturn of assault rifle ban
Benitez ruled that California's three-decade-old ban on assault weapons violates the Second Amendment to the U.S. Constitution.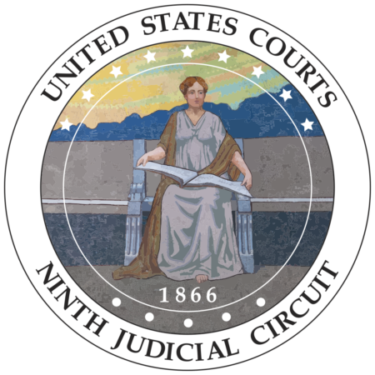 SAN FRANCISCO – In a ruling issued Monday, a three-judge panel of the U.S. 9th Circuit Court of Appeals issued a stay of U.S. District Judge Roger Benitez's controversial decision to overturn California's assault weapons ban on June 4. The ruling will be on hold until the 9th Circuit court decides on a separate gun control case.
Benitez ruled that California's three-decade-old ban on assault weapons violates the Second Amendment to the U.S. Constitution. The state had first crafted the ban in 1989 and in the intervening thirty-two years lawmakers in Sacramento had repeatedly amended the law.
Benitez overturned the ban and likened an AR-15 semiautomatic gun to a Swiss army knife, calling it "good for both home and battle." California Governor Gavin Newsom took exception to the comparative made by Judge Benitez remarking at the time;
"Today's decision is a direct threat to public safety and the lives of innocent Californians, period. As the son of a judge, I grew up with deep respect for the judicial process and the importance of a judge's ability to make impartial fact-based rulings, but the fact that this judge compared the AR-15 – a weapon of war that's used on the battlefield – to a Swiss Army Knife completely undermines the credibility of this decision and is a slap in the face to the families who've lost loved ones to this weapon. We're not backing down from this fight, and we'll continue pushing for common sense gun laws that will save lives."
The Roberti-Roos Assault Weapons Control Act of 1989 (AWCA) is a California law that bans the ownership and transfer of over 50 specific brands and models of semi-automatic firearms, which were classified as assault weapons. Most were rifles, but some were pistols and shotguns.
The case, Miller v. Bonta (previously Miller v. Becerra) had been brought by the Firearms Policy Coalition, (FPC) which in 2019, developed and filed the suit as a federal Second Amendment challenge to California's Assault Weapons Control Act (AWCA). The FPC argued that the State's ban prohibits arms that are constitutionally protected, no more lethal than other certain arms that are not banned, and commonly possessed and used for lawful purposes in the vast majority of the United States.
California Attorney General Rob Bonta had appealed Benitez's ruling. On Monday he said in a tweet; "This leaves our assault weapons laws in effect while appellate proceedings continue. We won't stop defending these life-saving laws."
#BREAKING: The 9th Circuit granted our motion to stay the district court's ruling in Miller v. Bonta.

This leaves our assault weapons laws in effect while appellate proceedings continue.

We won't stop defending these life-saving laws.https://t.co/L8F8zpLuhv pic.twitter.com/udtszNfOis

— Rob Bonta (@AGRobBonta) June 21, 2021
Disney honors Pride month and keeps some pandemic rules for now
"I was lost, desperate to connect with someone who understood what I was feeling. That all changed when I arrived at Disneyland."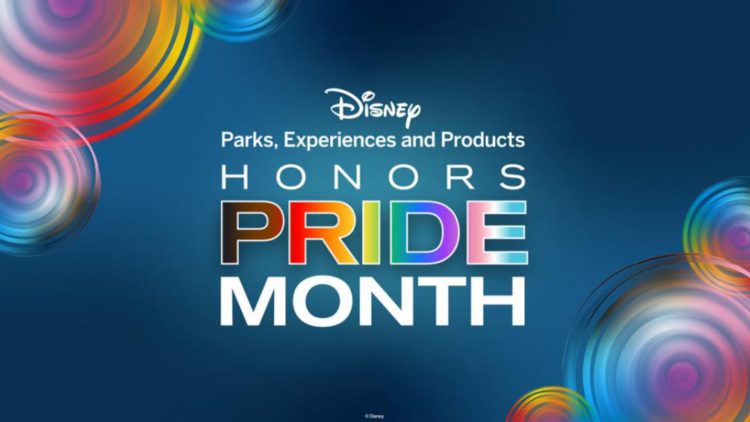 ANAHEIM – The Walt Disney Company's Disney Parks, Experiences and Products, (DPEP) is celebrating and honoring Pride this year, highlighting its LGBTQ employees as well as supporting a welcoming and embracing work environment where LGBTQ+ cast members are encouraged to be their authentic selves.
Writing for the company's blog, Michelle Mockler, DPEP's External Communications Manager profiled James Heath, a Senior Duty Manager at the Disneyland California Adventure Park. Heath, who has been employed by the Disney company since he was 17, related his personal experiences with Disney that he said shaped not only his career as an employee but as a gay man as well.
In the winter of 2000, Heath applied for a job position in hopes of fulfilling a lifelong dream of becoming a cast member, a term that Disney describes it employees as. After several interviews, James was offered a cast member role as a Food & Beverage Host.
According to Heath, he didn't realise that position working at Disneyland had just given him something far more important than a job… "It gave me a place to belong," he told Mockler.
Mockler writes that just two years prior, Heath had made the decision to come out as gay. At 15 years old, he found himself as the only openly gay student in his school.
"While I was fortunate to have supportive family and friends by my side, I was missing something truly critical at this time in my life: Other people like me. I was lost, desperate to connect with someone who understood what I was feeling. That all changed when I arrived at Disneyland."
At Disney, James found himself working alongside other LGBTQ+ cast members. He found people, with whom he could share stories, compare experiences and talk through challenges.
"Being gay was no different to my coworkers and leaders than any of the other countless qualities that make each of us unique."
Twenty-one years later, the now thirty-eight year old Senior Disney Manager related; "Sometimes I wonder who I would be today had I not had this safe place to grow into my own skin. I was fortunate to have allies who courageously pushed against outdated ideas to give me a safe place to thrive."
Heath says that he's found himself in the role of leader, mentor, ally and advocate.
"It's my turn to give back and help to further our culture of inclusivity. Somewhere out there, a future cast member is looking for a place where they can belong. I'm committed to helping them find it at Disney."
As Disney celebrates Pride Month, this past week as the State of California lifted most of the restrictions imposed by California state and local health officials and Governor Gavin Newsom. However, Disney officials have decided to keep in place for the time being some of those measures.
"I don't want to say we are going to go back to the way it was," Josh D'Amaro, chairman of Disney Parks, Experiences and Products, said Thursday about managing the parks. "I want to be really smart in the way we do this."
The parks at the Disneyland Resort in Anaheim in Orange County are continuing to reopen in phases, but a handful of the COVID-era changes are going to stick.
In an interview with the Los Angeles Times this past week, D'Amaro said that the company is poised to keep "in place a reservation system that was adopted to manage visitor numbers under the state-imposed capacity limits and the continued use of a virtual queuing system that was designed to give all parkgoers a shot at visiting the most popular attractions."
Currently valid theme park admission as well as a confirmed park reservation about both required if a guest wishes to visit either Disneyland or Disney California Adventure. Park Pass Reservations are also currently required at Disney World.
We're celebrating #PrideMonth by sharing the voices and contributions of the LGBTQ+ community. @Disneyland's James Heath shares how he found acceptance and encouragement to be his authentic self at Disney: https://t.co/efn4Q9e4ST pic.twitter.com/NQumRUicJT

— Disney Parks (@DisneyParks) June 18, 2021
Newsom ushers in state's full reopening at Universal Studios Hollywood
California was one of the only states to achieve a week-over-week increase rate of vaccinations, most recently with a 22% increase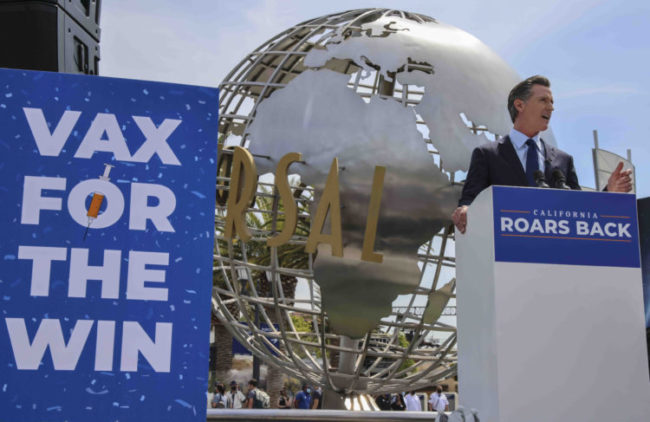 STUDIO CITY – As California moved to fully reopen the economy Tuesday, California Governor Gavin Newsom welcomed the milestone at Universal Studios Hollywood, where he highlighted the attractions Californians can look forward to revisiting this summer.
Starting today, June 15, the restrictions that have been in place over the past year will be eliminated, including physical distancing, capacity limits, county tier systems and masks in almost all settings for vaccinated Californians. The Golden State was one of the only states in the country to achieve a week-over-week increase in the rate of vaccinations, most recently with a 22 percent increase in vaccinations.
"Today, we celebrate the incredible strength and resilience of Californians – from our heroic health care workers to essential workers across the board to everyday Californians from all walks of life – who have supported each other through hardship and heartache over the past year, making sacrifices to save countless lives and enable us to turn the page on this pandemic," said Newsom. "As we look ahead to better days, we will continue to look out for one another, redoubling our support to those hit hardest by the pandemic and making unprecedented investments to address California's most persistent challenges, so that the entire state comes roaring back together."
Newsom also selected 10 lucky Californians to receive $1.5 million each – for a total of $15 million – as part of the final cash prize drawing in the state's Vax for the Win program. 30 prior winners won a total of $1,500,000.
Tuesday's selection of 10 $1.5 million winners caps off the cash prize giveaways as part of the $116.5 million Vax for the Win program – the largest vaccine incentive program in the nation. The program previously selected 30 winners to receive $50,000 each, for a total of $1,500,000. In addition, the program is providing $100 million in $50 prepaid or grocery cards for newly vaccinated people, while supplies last. Governor Newsom also highlighted the upcoming California Dream Vacations, a new Vax for the Win incentive in which vaccinated Californians have the chance to win one of six in-state vacation packages in a drawing on July 1.
In a press release, the Governor's office touted his administration's accomplishments that had been spread out over the duration of the pandemic in the past 15 months.
The Los Angeles County Department of Public Health noted that at the peak of the pandemic the County was losing 277 residents a day. Hospitals were under enormous strain, with more than 8,000 people hospitalized with COVID-19 and there were more than 15,000 new cases diagnosed each day.
L.A. County is in a better place than any other metro area of similar size in the entire nation. Each day, on average, only 1.5 cases per 100,000 people are diagnosed in L.A. County, compared with 2.8 cases in the same population in the New York City metro area, 2.9 cases in Chicago, 3.5 cases in Atlanta, 5.3 cases in Houston, and 9.1 cases in Miami. Only 0.4% of COVID-19 tests in L.A. County are positive, compared with 0.8% in New York, 1.3% in Chicago, 1.7% in Atlanta, 3.3% in Houston, and 3.7% in Miami.
Over the past six months, the tremendous effort to get the vaccine into the arms of residents has gotten the County to a place where as of June 11, more than 5,490,637 (66%) of eligible L.A. County residents have received one dose of the vaccine and 4,668,783 (56%) are fully vaccinated.
"After 16 months of enormous upheaval and loss, we can now move forward with a genuine sense of hope. We can and should feel joy while recognizing and honoring the immense collective effort that brought us to the point where we can fully reopen. We remain committed to protecting your health and to closing gaps in health outcomes associated with COVID-19.,"said Barbara Ferrer, Director of Public Health.
"Case counts and transmission are low because of our shared efforts to implement a layered approach to preventing transmission. As we reopen, we are mindful that for those not yet vaccinated, protection is highly dependent on our continued actions to take care of each other. Sensible protections for our essential workforce will be instrumental in keeping transmission of COVID-19 in check," she added.
Unvaccinated people need to remain very careful and wear masks when they are around people outside their household, and if in close contact with others, including at worksites, they should consider upgrading their masks to a respirator, such as an N95, or a KN95. These masks do a much better job protecting the wearer from other people's germs, a spokesperson for Public Health said.
Public Health continues to urge unvaccinated people to get vaccinated. Through Thursday, June 17 at County-run vaccination sites, participating LA city and mobile sites, and St. John's Well Child and Family Center sites, everyone 18 and older coming to get their first vaccine or who brings a first-time vaccine recipient with them to their second dose appointment, will have an opportunity to win a pair of season tickets to the 2021-2022 home season of the Clippers, the Rams, or the Chargers. Official rules and participating site locations are posted online on the Los Angeles County Vaccination Sweepstakes page. Winners will be contacted by phone and/or email.
To find a vaccination site near you, to make an appointment at vaccination sites, and much more, visit: www.VaccinateLACounty.com (English) and www.VacunateLosAngeles.com (Spanish). If you don't have internet access, can't use a computer, or you're over 65, you can call 1-833-540-0473 for help finding an appointment, connecting to free transportation to and from a vaccination site, or scheduling a home-visit if you are homebound. Vaccinations are always free and open to eligible residents and workers regardless of immigration status.