West Hollywood divided over fate of The Factory
One man's monument is just a building to another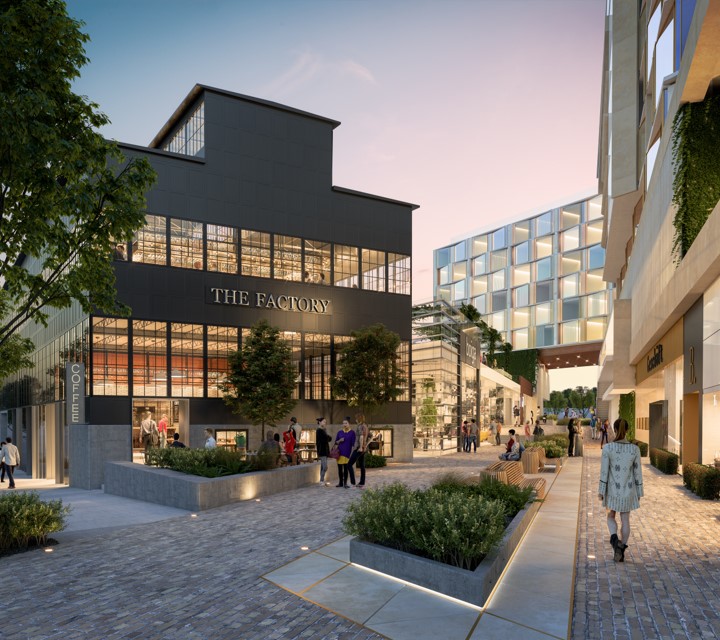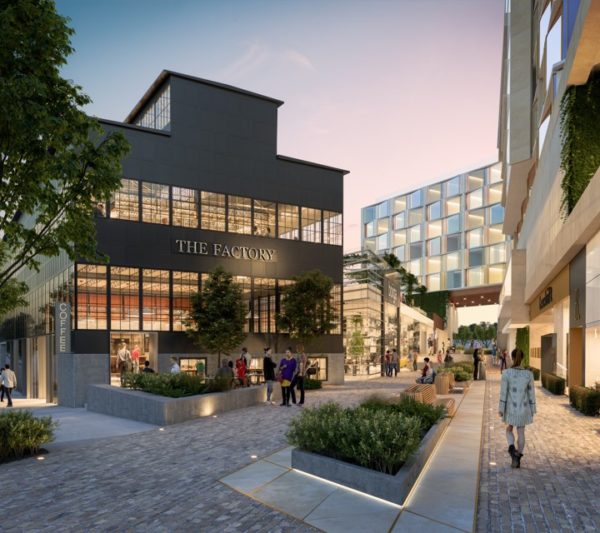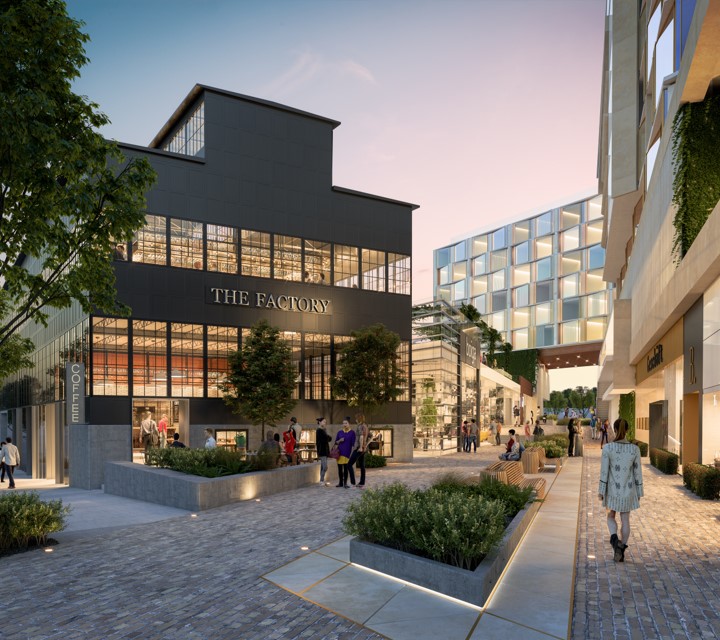 Preservationists, elected officials, LGBTQ activists, and West Hollywood residents are split over a debate—that has often turned ugly—concerning the fate of a historic building in Boystown.
On June 5, the West Hollywood City Council voted 4-1 to approve plans for the partial demolition of The Factory, a 90-year-old building that formerly housed the Mitchell Camera Company's headquarters and, from 1974 to 1993, was a pioneering gay nightclub called Studio One Disco. The vote allowed Faring Capital, a West Hollywood real estate and development company, to move forward with plans to construct a 114-foot, 241-room hotel and retail complex called the Robertson Lane Project.
The Project also calls for portions of the Factory building—which is currently home to a gym and a nightclub—to be dismantled, moved, and reassembled such that it would be positioned parallel to Robertson Boulevard. Preservationists who oppose the move contend that The Factory, which was deemed eligible for inclusion in registries of historic places of significance to the LGBTQ community, would likely no longer qualify for local, state, and national landmark status under the current proposal.
West Hollywood City Council member Lauren Meister, who split with her colleagues to vote "no" on the Robertson Lane Project, told the Los Angeles Blade the potential loss of The Factory's eligibility for the register represents one of the three main reasons for which she opposes the plan .
Additionally, she said, the 114-foot building will tower over neighboring structures, setting "a precedent of bigger, taller buildings for future development in the surrounding area." And the assumptions provided by staff that were used to estimate the value of the public benefit of the project, Meister said, didn't make sense.
According to Meister, hotels in the area have been selling for one million dollars a room. It didn't make sense to her that this hotel would be valued nearly 40% lower than other West Hollywood hotels. Meister added, "It's our fiduciary responsibility as Councilmembers to question the experts when the experts are not making sense. Their analysis directly impacts the public benefit. And that impacts our residents."
"I came with questions, and the Mayor [and City Council member John Duran] said, 'You've been asking questions for 10 minutes.' I thought 'You know, this is a $250 million project. I think 10 minutes worth of questions is not a lot to ask. I had 20 pages of notes. My colleagues didn't really engage with me to consider compromise—or consider the points that I was bringing up." Meister continued, "This is a huge project. [The developer was] getting a lot from the city. They were asking for a lot from the city. Changing the zoning, doubling the height and FAR …I mean, it's a 114-foot tall building."
Concerning the Environmental Impact Report, Meister wishes feasible alternatives had been presented in order to preserve the Factory in place. "It's become a divisive issue," she said, "which is a shame, because ultimately the people who are taking the developer's side to save The Factory really believe that's what they're doing. I think they're well intentioned."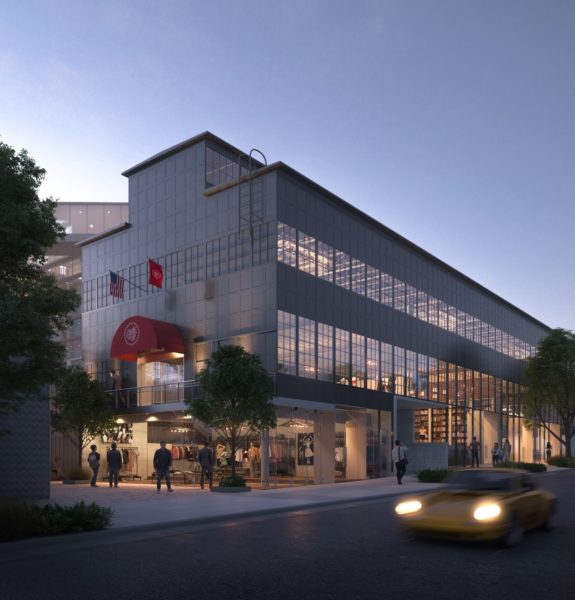 Kate Eggert and Krisy Gosney, co-founders of the West Hollywood Heritage Project, fear the Robertson Lane plan will compromise the structural integrity of The Factory and hamper the conservation efforts they have led since 2015. Gosney explained, in a post published on the group's Facebook page that she and Eggert secured the inclusion of The Factory in both the California State Register of Historic Places and the National Register of Historic Places. However, the building is not listed in the latter register because the building's owner so far has failed to formally accept the listing. "Unfortunately," Eggert told the Los Angeles Blade, "state and national registers don't have any legal teeth to keep people from demolishing or changing the buildings."
The Facebook post alleges that Faring Capital initially sought to demolish The Factory entirely but changed course after the building was accepted into the National Register. Faring, however, says they also "consulted with The National Trust for Historic Preservation, the Los Angeles Conservancy, the West Hollywood Preservation Alliance and hundreds of individual stakeholders."
The Los Angeles Conservancy (LAC), the West Hollywood Preservation Alliance (WHPA), and the National Trust for Historic Preservation (NTHP) signed off on Faring Capital's current plan for the Robertson Lane Project.
Gosney and Eggert feel betrayed, too, by members of the West Hollywood City Council, particularly Mayor Duran. "We had lunch with him," they explained, "and the first thing out of his mouth was, 'how do we save The Factory building?'" His decision to ultimately vote in favor of the Robertson Lane Project was "just incredibly disappointing and heartbreaking," the women said. They added that when they spoke before the City Council's decisive meeting, Duran appeared not to know important details about the developer's plans for The Factory.
"The ultimate stake in the heart," Gosney claims, "is they're making The Factory an entrance into a parking garage and coffee shop." Eggert added, "The original camera factory was positioned in an East-West orientation to take advantage of the sunlight and wind patterns, to save money on electricity. To change it [as is the plan] to a North-South orientation would really strip away an aspect of its integrity."
Duran told the Los Angeles Blade he carefully considered the plan in its current iteration, but generally makes a habit of looking only at the final renderings because changes happen often throughout the political process. He added that he has worked with the developer to outline ways of honoring The Factory/Studio One and all that it represents to people in the community—himself included.
"I enjoyed meeting and talking with Krisy and Kate," he said, "and their intentions are good. But as a policymaker—as someone who's responsible for a city—I have to balance between the nostalgic history concerns and the fact that our local economy has to continue to grow. And it has to reflect the reality of the day."
Another rift over the building concerns a darker element of The Factory's history. Don Kilhefner, a self-described "gay tribal elder" told LAist last year that Studio One Disco operated with an unwritten policy in which women and non-white club-goers were effectively turned away at the door. When the Los Angeles Times ran an exposé in 1976, then-owner Scott Forbes told the paper he was trying to keep "the bad element out."
In spite of its reputation as a venue that welcomed only white men, Studio One Disco hosted entertainers like Liza Minnelli, Madonna, and Joan Rivers—who hosted one of the first fundraisers for AIDS research in the early 1980s. "All marginalized communities are at risk of their history being pushed aside by the dominant culture," Gosney wrote. "Our buildings play a huge role in making sure our history doesn't eventually 'disappear.'"
Gosney and Eggert feel the focus on racism and sexism respective to this building's historic value represents a double standard, considering that other non-LGBTQ sites are not held to the same scrutiny—despite the fact that they were typically no more or less culpable of these charges than The Factory was.
Duran said that gay men, in particular, were less concerned with social movements in the early 1970s than they were with finding a sense of community. As a patron of Studio One, Duran said "The whole nostalgia around Studio One is something I'm very familiar with. It's the first gay bar I went to. It's where I met my circle of friends and circle of lovers."
The climate has evolved, he explained, and while gay men were once relegated to cloistered environments—industrial spaces with poor ventilation and few windows—LGBTQ bars must now meet the needs of younger members of the community. He said that he appreciates the legacy of The Factory/Studio One, as someone who was personally affected by loss after the AIDS crisis and then witnessed the community come together to heal.
On the developer's plans to honor that history, "When Jason and I sat down," Duran said. "I told him what I needed in exchange for the property being approved. I said I needed photographs of Studio One in the hotel; I needed a memorabilia wall recognizing the history of what happened there. He's creating a new nightclub in the project. I said the façade had to pay tribute to that time, to the disco era, to Studio One, to what they represented. A lot of the design elements to come are going to capture that history in photographs and in architecture and in public art. And I think it'll be complemented by the AIDS monument across the street and the One Archives across the street."
Eggert remains skeptical of the verbal promises and concessions offered by the developer. "Just because they say they're going to do it," she said, "doesn't mean they will."
"Robertson Lane is the only plan that will truly save the Factory," said Jake Stevens, Director of Community Engagement for Faring. "Developed in close partnership with accredited historic conservation groups and licensed experts, not two just people with opinions, Robertson Lane will invest millions of dollars to thoughtfully restore the Factory and ensure the building lives on for future LGBT generations to experience."
Right-wing news anchor delivers obscenity-laden homophobic rant
"Guess what I came home to be greeted with? This fucking bullshit. [points to Rainbow Pride flag] What the hell is that?"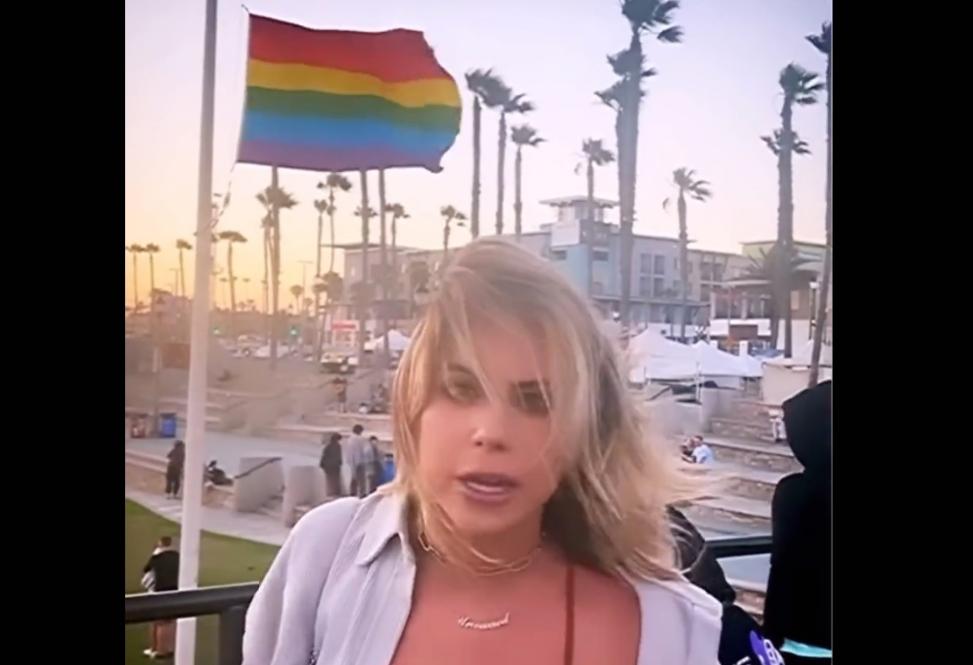 HUNTINGTON BEACH, Ca. – Alison Steinberg, an anchor and contributor for right-wing extremist media outlet One America News, launched into an obscenity-laden rant captured in a now viral video over an LGBTQ+ Pride flag flying in the beachfront business district of Huntington Beach commemorating Pride Month.
Steinberg had originally posted her video to her Instagram account but it was later removed.
In the rant Steinberg is heard saying: "And guess what I came home to be greeted with? This fucking bullshit. [points to Rainbow Pride flag] What the hell is that? Huntington Beach is the town of good old-fashioned hard-working American people, much less human. People who worked all through the COVID lockdown. Yes, that's right. Huntington Beach never shut down through any of the COVID nonsense fuckery. And now we're peddling this garbage?"
"What the hell is this? The only flag that should be up there is that American flag. This is a disgrace to our city and it should be taken down immediately. Whoever the hell is running this town needs to be fired. Make America great again. Make Huntington Beach great."
Ron Filipkowski, a defense lawyer and former Assistant United States Attorney had captured the video and uploaded it to his Twitter account where many of his 402.9K followers retweeted it:
OAN Contributor Alison Steinberg is raging after returning home to Huntington Beach to find the city flying a Pride flag. (Language) pic.twitter.com/fk5rTg88hF

— Ron Filipkowski 🇺🇦 (@RonFilipkowski) June 26, 2022
Triple A: Gas Prices Drop on Increased Production, Economic Worries
The average price for self-serve regular gasoline in California is $6.38, which is six cents lower than last week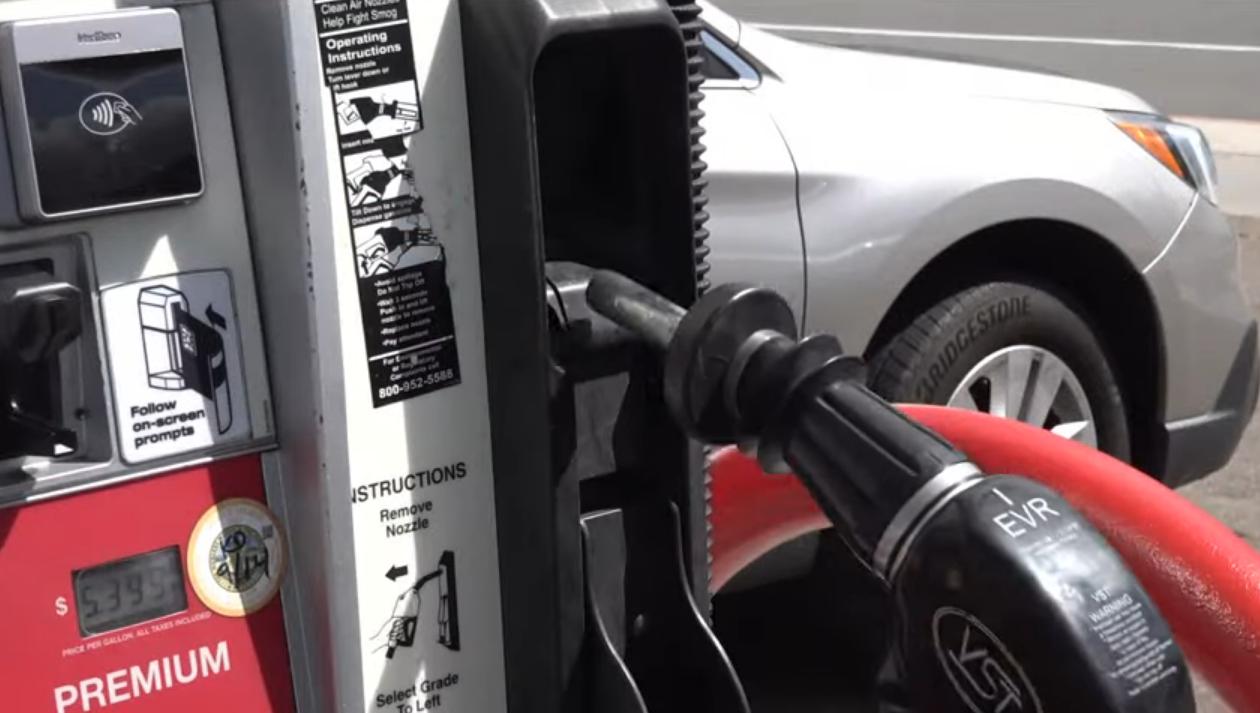 LOS ANGELES – Gas prices dropped as local refineries reported their second-highest California-blend gasoline production levels of 2022 and economic concerns pushed down oil prices, according to the Auto Club's Weekend Gas Watch. The average price for self-serve regular gasoline in California is $6.38, which is six cents lower than last week.
The average national price is $4.94, which is seven cents lower than a week ago.
The average price of self-serve regular gasoline in the Los Angeles-Long Beach area is $6.40 per gallon, which is six cents lower than last week, 30 cents higher than last month, and $2.14 higher than last year. In San Diego, the average price is $6.32, which is five cents lower than last week, 30 cents higher than last month, and $2.09 higher than last year.
On the Central Coast, the average price is $6.32, which is three cents lower than last week, 29 cents higher than last month and is $2.10 higher than last year. In Riverside, the average per-gallon price is $6.29, which is four cents lower than last week, 30 cents higher than last month and $2.11 higher than a year ago. In Bakersfield, the $6.36 average price is the same as last Thursday, 36 cents higher than last month and $2.22 higher than a year ago today.
"The state's refineries produced more California-blend gasoline last week than in any other week since January of this year, according to the California Energy Commission," said Auto Club spokesman Doug Shupe. "At the same time, Oil Price Information Service says concerns about the U.S. economy are pushing down oil and wholesale gasoline prices."
The Auto Club reminds drivers they can save money on gasoline by shopping around virtually using a tool like the AAA Mobile app, which shows users the cheapest gas prices near them. AAA members can also take advantage of discounted gas prices at participating Shell gas stations by joining the Shell Fuel Rewards® program.
The Weekend Gas Watch monitors the average price of gasoline. As of 9 a.m. on June 23, averages are:
Los Angeles Mayor: Supreme Court decision "fundamentally un-American"
Mayor Eric Garcetti spoke to the Los Angeles Blade reflecting on Friday's U.S. Supreme Court reversal of Roe v. Wade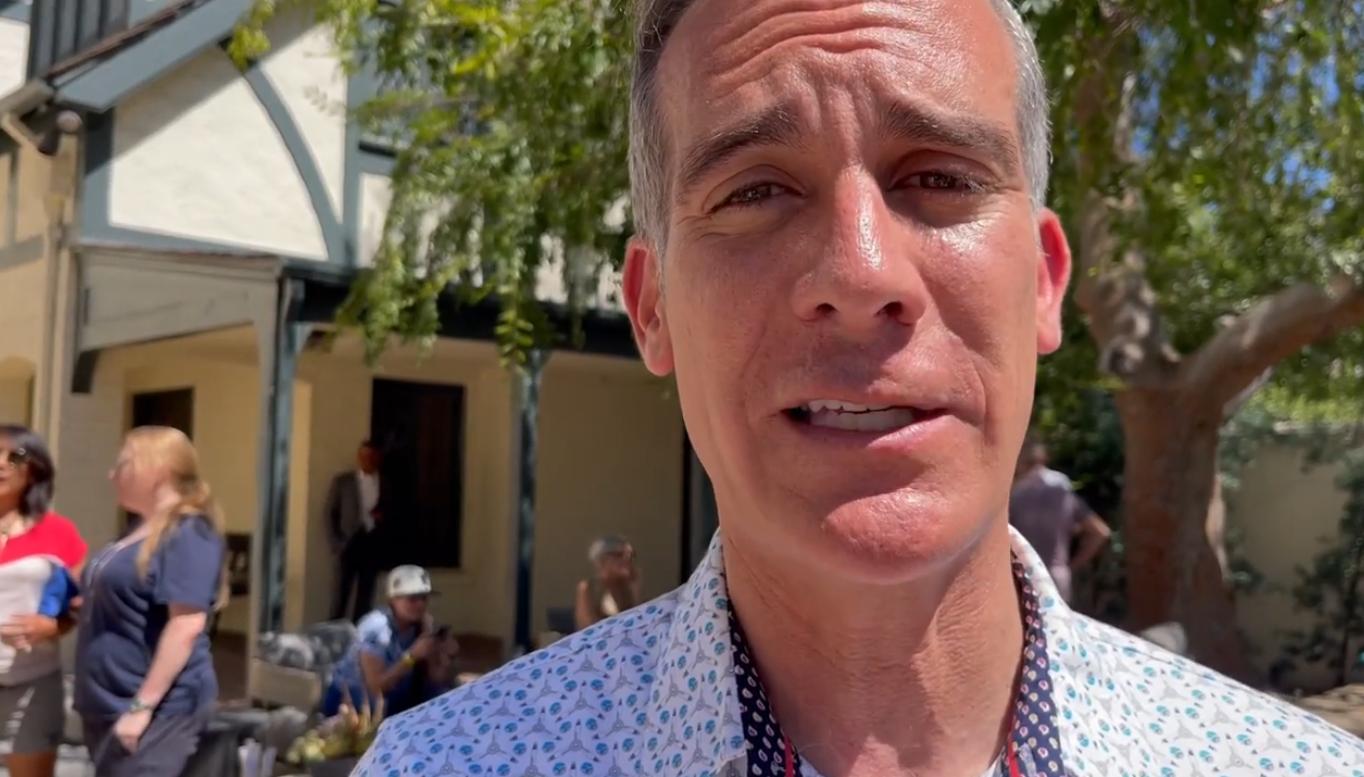 LOS ANGELES – During the Los Angeles Mayor's Pride Garden Party held at The Getty House, the official residence of the mayor Saturday afternoon, Mayor Eric Garcetti spoke to the Los Angeles Blade reflecting on Friday's U.S. Supreme Court reversal of Roe v. Wade.
Garcetti noted that "here in LA we defend those rights" after taking aim at the actions of the high court Friday in the ruling on the Mississippi case of Dobbs v. Jackson Women's Health clinic. "Make no mistake, we have to be active," Garcetti added.
WATCH: