At Outfest 2018, a more inclusive rainbow
An impressive two-thirds of this year's selections come from female, non-white and trans filmmakers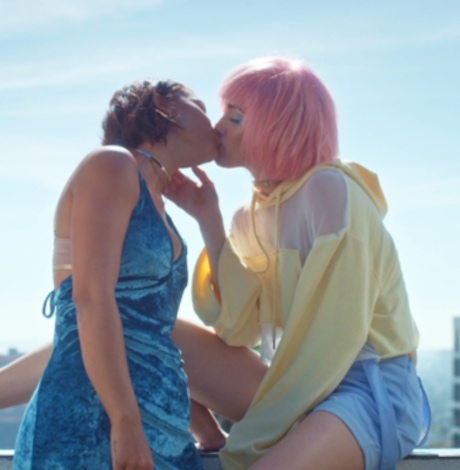 Even at unconventional arts showcases like LGBTQ film festivals, representation for those who aren't cis-gender, white men has proven to be an ongoing struggle. So, it's a particular accomplishment that an impressive two-thirds of the films at this year's Outfest Los Angeles — which opened yesterday and runs through July 22 —come from directors who are women, of color or trans. We spoke with Outfest's Director of Programming Lucy Mukerjee about this inclusionary cinematic feat.
LOS ANGELES BLADE: Was it a particular goal this year to include so many films by female, of color and trans directors?
LUCY MUKERJEE: It's our responsibility as an organization to lead the charge when it comes to including marginalized voices, in order to create a more inclusive world. The LGBTQ experience cannot be represented by one identity alone — what gives the festival the most impact as a thought leader and influencer is the vast expanse of stories we showcase. Outfest has become a game changer for LGBTQ creatives; by opening up the doors to the film and TV industry, we empower artists to achieve a sustainable career doing what they love. To put the creative visions of women, people of color and trans folk on the same level as cis, white male directors is the only logical and ethical course of action.
BLADE: Does this year's Outfest schedule reflect a broader spectrum than Outfest of the past?

MUKERJEE: I can't speak to the specific festival demographics before I joined the programming team, but I know that hitting 40 percent female directors in my first year was a landmark moment I was very proud of. I have heard feedback that both in terms of filmmakers invited and audience-members attending, the festival feels more inclusive today than it has in previous years.
Last year we accomplished gender parity at Outfest, with 50 percent of the films at the festival coming from female directors. That was a significant milestone, and it's been really rewarding over the past 12 months to see that milestone reinforced at film festivals across the country.
This year, it was important to us to extend our efforts to proactively include the other underrepresented voices within the community. Much in line with the intersectional approach of the #MeToo movement, we chose to build from our accomplishment last year and bring not only female voices to the forefront, but also the voices of people of color and trans people.
BLADE: Which female-directed films are you most excited about in this year's schedule?
MUKERJEE: There are so many female-directed films to be excited about that it's impossible to mention them all here. Three films I encourage everyone to check out are "Daddy Issues," the kinky, subversive coming-of-age romance from director Amara Cash (US); "Montana," the empowering revenge drama by Limor Shmila (Israel); and "Eva & Candela," a fictional portrayal of a director who falls for her lead actress, directed by Ruth Caudeli (Colombia). These are all impressive films in their own right, but also notable is the fact that all three are debut features. The high caliber of work proves what female directors can accomplish when given the same industry access, support and opportunities that male directors have enjoyed for years. It's exciting to see the queer female lens being validated around the world in this way.
BLADE: Which films from directors of color are you most excited about?
MUKERJEE: Our documentary centerpiece "When The Beat Drops," which follows a fierce group of queer performers who are the rising stars and pioneers of the dance trend known as "bucking." This uplifting dance documentary is the directorial debut of choreographer-to-the-stars Jamal Sims, the visionary behind the dance moves of Madonna, J-Lo and RuPaul.

And "The Miseducation Of Cameron Post," starring Chloë Grace Moretz and Sasha Lane, directed by Iranian-American filmmaker Desiree Akhavan. In Akhavan's semi-autobiographical comedy "Appropriate Behavior," she tackled the topic of a queer brown woman coming out to a conservative Iranian-American family. "Appropriate Behavior" has since become a treasure in the queer canon, so we'll be celebrating her highly-anticipated new film "Miseducation" at our Closing Night Gala, while also putting the spotlight on the film's message: challenging the troubling fact that conversion therapy is still considered a viable option by the religious right.  

BLADE: Which trans-directed films are you most excited about?
MUKERJEE: "Beyond Binaries," curated by actress Angelica Ross ("Pose," "Her Story"), and "Desires & Resistance: Unearthing Trans* Legacies" from guest curator Finn Paul. Both of these shorts programs have an abundance of trans directing talent, including Reina Gossett's highly-anticipated "Happy Birthday, Marsha!," a retelling of the hours leading up to the Stonewall riots through the eyes of trans leader Marsha P. Johnson (played by Mya Taylor from "Tangerine"), and Milena Salazar's "Do I Have Boobs Now?," a headline-grabbing critique of the unethical gender policing that takes place daily on social media. As Hollywood continues to hire cis-gender writers, directors and actors to tell transgender stories, these shorts are a vital and uncensored insight into the trans experience.
BLADE: Of course, Outfest's lineup also includes plenty of films from cis, white male directors. Are you hopeful though that audiences will venture beyond their own niches?
MUKERJEE: Yes, absolutely. One way we're accomplishing this is by programming trans shorts in front of cis-gender features, bringing awareness to people who know little about the community beyond their own lived experience. When Kirsten Schaffer brought me on as director of programming almost four years ago, she instilled in me the importance of encouraging attendees to step outside of their comfort zone and see films about people who don't look like themselves. My hope is that people will trust in the curatorial strength of the lineup and have confidence that they will find something to admire in every film, whether it is L, G, B, T or Q. 
BLADE: Outfest's Trans Summit will return for its second year on July 21. How successful was the first Trans Summit last year, and how will this year's be different?
MUKERJEE: Holding the Trans Summit at Outfest LA last year was a deliberate move to make more space for the trans and non-binary community at the festival. With 40,000 attendees coming together over these 11 days, we wanted to make it clear that trans visibility, both onscreen and off, is a priority, so that the wider LGBTQ community and our allies can foster that same inclusivity. This year the summit will kick off with a keynote from Academy Award-nominated director Yance Ford, whose film "Strong Island" was one of the best documentaries of 2017. We will then take a look at three case studies, each focused on different areas of need in trans and non-binary storytelling, including the continued lack of narrative content featuring trans leads. To close the summit, we will move to the discussion portion of the day. The incomparable Tre'vell Anderson, award-winning writer from the LA Times, will lead this year's urgent and necessary conversation. However you identify, I urge you to be there.
Tickets and schedule information for Outfest Los Angeles can be found at outfest.org.
Everything you need to know about WorldPride 2021
Party in Scandinavia with the happiest people on Earth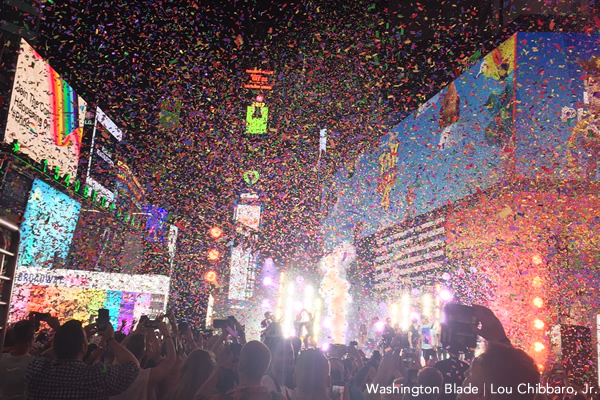 By Mikey Rox| NEW YORK – It's been two years since Stonewall 50 – WorldPride NYC 2019 became the largest international Pride celebration in history, but the "bye" year of 2020 wasn't due to the pandemic.
The global celebration has been held every odd-numbered year since 2017 given its massive logistical undertaking (with sporadic celebrations in 2006, 2012 and 2014 before then), and WorldPride Copenhagen – Malmö 2021 couldn't have come at a better time.
Hundreds of thousands of cooped-up queer revelers and allies will flock to the twin host cities in Denmark and Sweden, respectively, from Aug. 12-22, to party with the happiest people on the planet, a delightful distinction provided to the Scandinavian countries by the United Nations' famous World Happiness Report. (The United States ranked No. 19 in the most recent report, FYI.)
So what's in store for this year's all-out progressive-flag-flying festival? Read on for more.
Two LGBTQ anniversaries in Denmark
If you can believe it, it's been 70 years since Danish doctors in 1951 performed the world's first successful genital reconstruction surgery, a medical marvel that provided hope to transgender people the world over. This year is also the 50th anniversary of the founding of the Gay Liberation Front's Danish chapter, which has been instrumental in blazing trails toward equality for the country. Look how far it's come.
Opening ceremonies kick off in Copenhagen
In conjunction with Copenhagen Pride, WorldPride will officially start late afternoon on Aug. 13, but in adherence with COVID-19 protocols the opening ceremony won't be held in WorldPride Square (at least not as of press time; things could – and probably will – change). That potential snafu notwithstanding, Denmark welcomes vaccinated U.S. travelers, and if any testing is needed, both PCR and antigen tests will be available free to everyone, including tourists, 24/7. Copenhagen is OPENhagen again.
WorldPride Square will be open for the rest of the fest
WorldPride Square, a makeshift village of sorts (similar to the Olympics) located within Copenhagen's main square, will provide a gathering place for all attendees that have traveled far and wide. LGBTQ+ and non-governmental organizations spanning the globe will set up shop in the square to greet pedestrians, provide information, and invite folks to get involved. Art exhibits also will be a centerpiece of the village, alongside a street-food market and bars with plenty of space to relax.
EuroGames will be held simultaneously
If you enjoy watching athletes compete in variety of sports that range from boxing and badminton to dancing and dodgeball, add the spectator-friendly EuroGames to your list of to-dos while you're in Copenhagen. If you want to get hands-on, consider signing up to become a volunteer at the games, to be held Aug. 18-20; EuroGames' website is currently accepting those applications.
Spread out and explore other WorldPride villages
While WorldPride Square will serve as the jump-off for the 10 days of festivities, other available villages will allow crowds to spread out and explore their individual interests. In addition to Sports Village for EuroGames athletes and fans, other villages will focus on kids and families, youth, women, and the queer community, among others. Programs and content of these villages will be target-audience specific but open to everyone.
You might have a brush with royalty
Mary, Crown Princess of Denmark, Countess of Monpezat, is patron of Copenhagen 2021, making her the first-ever royal to serve in the role for a major LGBTQ+ event. Say hi if you spot her; she knows a queen when she sees one.
Despite pandemic protocol, the show will go on
Organizers have said in an official statement that despite some COVID-19 restrictions, they're "continuing to plan for full delivery of all Copenhagen 2021 events taking into account the guidance and recommendations" of government agencies. Doubling down, organizers have promised they will not cancel or postpone events.
Now there's only one thing left to do: Let's go!
Mikey Rox is an award-winning journalist and LGBT lifestyle expert whose work has been published in more than 100 outlets across the world. Connect with Mikey on Instagram @mikeyroxtravels)
Hollywood's Peter Kallinteris Agency launching LGBTQ dreams
"It's important to me to actively participate with a platform and space for the LGBTQ community. I want to make a difference and be a leader"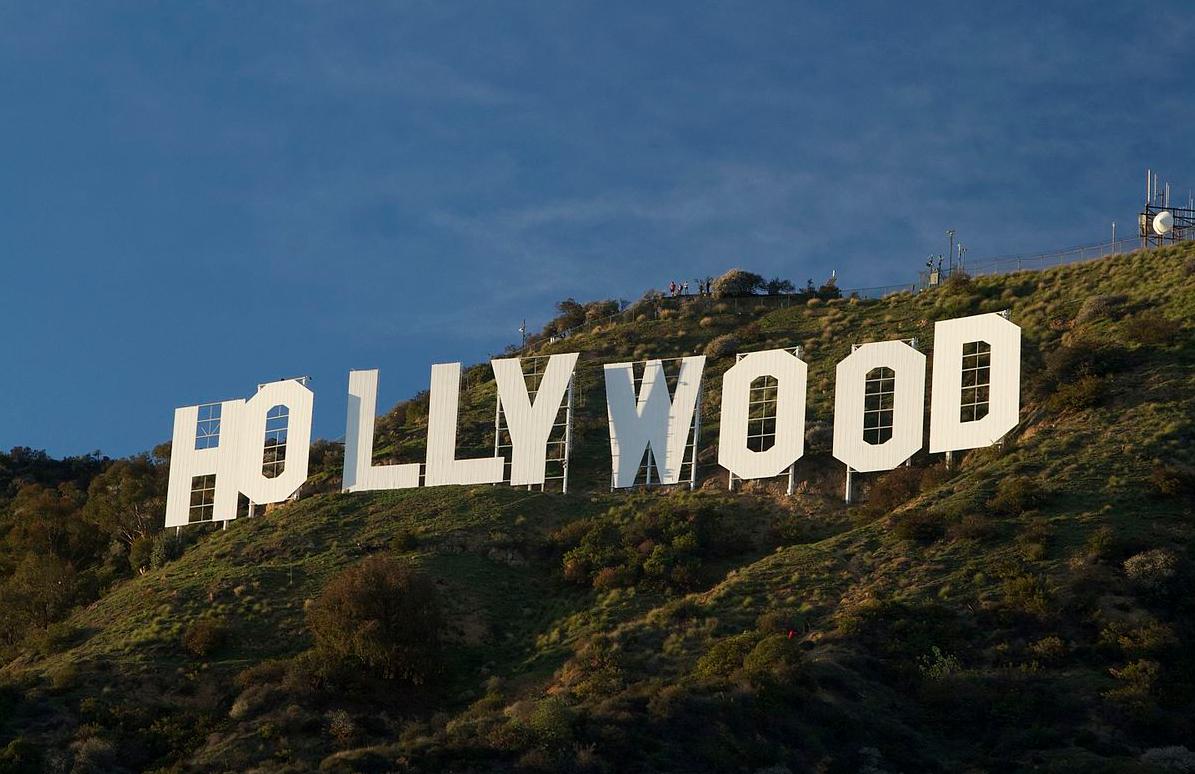 HOLLYWOOD – Whether they'd admit to it or not the aspiration for most actors is to be sitting in the Dolby Theatre at some point in their careers, dressed in their finest fashion ensemble at the most prestigious event of the year and hear, "and the Oscar goes to [insert their name]." Conversely also true for the Emmy awards or the Tony awards, yet for many LGBTQ artists the path to that goal is fraught with obstacles and difficulties.
In 2018, a young Black actor from Atlanta, Georgia, was given a supporting role as Ethan in the surprise hit film Love Simon. That actor, Clark Moore, in interviews with host Rob Watson, journalists Dawn Ennis and Brody Levesque on RATED LGBTQ RADIO and separately with Teen Vogue's Shammara Lawerence spoke of the difficulty landing roles like that of Ethan, but also the conflict inherent with how the film and television industry has seen LGBTQ actors.
Answering a question by Teen Vogue's Lawerence centered on that conflict, Moore bluntly assessed the landscape telling her; "Historically, I think the reason why there haven't been more gay roles or more gay actors playing roles that have lots of layers to them and lots of depths to them is because for whatever reason, people think that the story is done. We've seen the gay character. We know what he says. We know what he thinks. We don't need to tell that story anymore, but if you think about it, we've had a full canon of stories about straight white men that stretch back millennia, and so we're only scratching the surface," Moore pointed out.
"If we can have stories about people all the way back thousands of years ago and we can still be telling the same story now about straight white men and their journey to self-discovery or redemption, there's plenty of stories to tell of people of color and LGBTQ people and anybody who falls in the intersection of those two identities," he added.
Yet in the age of digital moving beyond the traditional film and television as more and more content is streamed online- and there's insatiable need by casting agencies for a wider diverse spectrum of actors, there are still obstacles in the path for LGBTQ actors, especially trans and disabled LGBTQ actors.
Enter Peter Kallinteris, who with his broad based knowledge and understanding of the critical needs of the LGBTQ actor community decided that the time has arrived to have specialized representation for that community.
"Looking to the past, Hollywood hasn't been very kind to the Queer community. Throughout the history of cinema gay men were either played as effeminate, weak, airheads, and lesbians as tough softball or gym coaches, who are often played by straight people," Kallinteris said. "Within the the broader culture, there are subcultures, just as within any community. They are nuances within each that will never find its way between the pages of a table read."
"To create an authentic moment the space has to be made for those who've lived that life every day. Gay, Black, White or Straight ect, our experiences of the world are different depending on how we show up. In many cases that will determine our outcomes," he noted. "Specialized representation is so important because without the lingering trauma, and continued hatred & fear toward our community the Queer division of PKA wouldn't exist, we'd just be accepted. We have important stories to tell and will continue to be telling them. PKA is just the begging for all to feel safe and thrive."
In a statement issued from his offices at the Sunset-Gower Studios, the former historic home of pioneering Columbia Pictures founded in 1918, Kallinteris reflected, "When I was a young Actor being gay was career ending."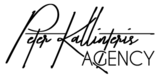 "Today it's celebrated. It's important to me to actively participate with a platform and space for the LGBTQ community. I want to make a difference and be a leader because I can."
To accomplish this he launched the Queer Division of his PKA agency. "The Queer Division of PKA was inevitable, a natural outgrowth of my own personal evolution first by coming out as gay man, from Artist to Agent. The timing was right to make an impact with talent," he said.
"As my Agency grew I was able to gleam that there was a space beginning to open up by which I could represent the full spectrum of Queer humanity & sexuality within the arts. Not as one dimensional static caricatures, but as beings who's emotions run the full gamut of the human experience. This was very exciting to me, I have a opportunity to effect change. I wanted to be apart of history Pioneering a movement," he added.
He said that his message to LGBTQ artists is simple. "I want talent to know they will be given the opportunity to be who they are, live their truth and work for who they are without rejection, humiliation, fear, or hopelessness. People perform at their best, live at their best. And do their best when they are happiest. PKA is not just a brand, we are the LGBTQIA community. If life imitates art, then let's represent it boldly!"
His expectations of the film and television industry's reaction? "My inspiration to launch the Q.D. is truthfully representing talent that reflects the current needs for the industry, and to remain a permanent fixture within the industry that continues to grow stronger. I want the industry to understand I've created this environment specifically for the Queer community. I'm happy & honored to be the first Agency that represents this community in this way," Kallinteris said.
Last week, PKA, whose clients include, Justin Jedlica (TV personality), Steven James Tingus (President George W. Bush's lead for disability research and policy for eight years), Kate Linder (The Young and the Restless), Albert Lawrence (IMDB Host), Deric Battiste aka DJ D-Wrek (MTV's Wild 'N Out), and Leslie Stratton (The Swing of Things, Truth or Dare), announced the launch of the Queer Division in a video.
WATCH:
Julia Scotti, the movie, is just Funny That Way
Life is funny that way—not working out quite the way we thought it would. And that is ultimately the point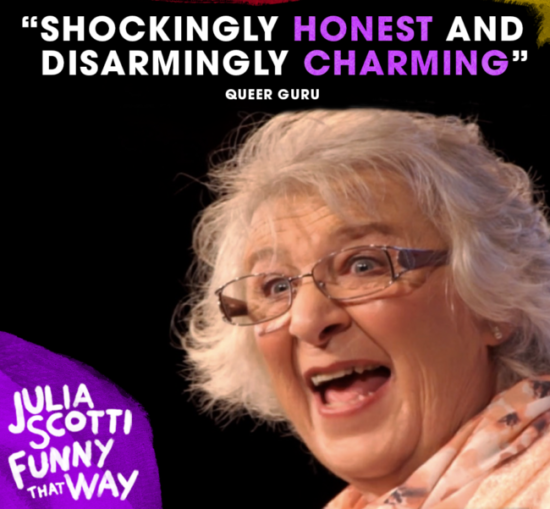 WHITING, NJ. – "You are a piece of work, Julia!" Simon Cowell blurted during her landmark America's Got Talent debut. Julia Scotti had just completed her audition for the show that ended not only with a standing ovation, but with the revelation that she had once upon a time been a stand-up comedian named Rick. As that news crossed the faces of the four judges, their collective jaws dropped. "I mean like you come out as the nice little granny school teacher all sweet and then you go into your routine and like WHOA. Talk about surprises – they are never ending with you, are they?" Cowell finished.
With Julia Scotti, the surprises never end.
Her latest surprise for the public is a gem of a film, Julia Scotti: Funny That Way. It is a documentary of her journey from the days of Rick, the up and coming comic who performed on bills with Chris Rock and Jerry Seinfeld to Julia, who is wowing millions.
Of her transition, Julia has remarked. "It is NEVER an easy process whether you're a public figure or not. You are essentially killing your old self and ending your old life. And with that comes the history you've built with friends and family. Some are very accepting, but most are not. That is why the suicide attempt rate for Trans folk is still at 41%."
Funny That Way does not spare us the heart-breaking fallout from the virtual "death' of Rick Scotti.  Filmmaker Susan Sandler weaves Julia's story, the losses and damage, to her rebirth, healing and the reuniting with her kids after a 15-year estrangement.
Julia and Susan sat down with us on the podcast Rated LGBT Radio to talk about the film. "This is a story and like all stories, there is a beginning and a middle and an end. In the end, I want the audience to know there is HOPE. It is bumpy at times, joyous at times. It is not just isolated to my life. You can have that in your life when you walk through that door of your own truth and come out the other side and when you look back on all you went through, you go 'what the hell was I so afraid of?' Look how happy I am." Julia explains.
Susan had never directed a documentary before, but as one of Hollywood's master story tellers, and a Golden Globe nominee, she was unfazed. "The impetus behind this film was falling in love with Julia, her, then and now. If you are working from a really rich, complex, compelling character –which is Julia—that is the GIFT. All of my nerve endings, my story telling, told me this was dynamic documentary, and that's the form in which I wanted to tell it."
Susan took five years to research, document and interact with Julia's past. She went through old footage of Rick Scotti's stage acts and restored many of them so they could be used in the film. She brought on composer Matt Hutchinson for a beautiful score, and animator Sam Roth for whimsical cartoons that tie the story together.
Before the filming started, Julia had just re-connected with her son Dan, and daughter Emma.  A decade and a half ago, when Julia announced to her then spouse that she was in fact a woman transitioning, her then-wife retaliated by taking their kids away.  Dan and Emma spent their whole adolescence not knowing Julia at all. The story of that pain is told in Funny That Way.  Susan wanted to show the relationships real-time in the film as they came to reconnect with Julia. "We were just at the beginning stages of reconciling," recounts Julia. "I did not want them feeling like I was just reconnecting with them because I wanted them in this film. I did not want to distance them even more."
Dan and Emma were onboard, however.  Also on board, albeit only by phone, was Kate. Kate was  Julia's last wife, described as Julia's "love of her life". Kate supported Julia emotionally and spiritually through out the entire transition process.  One of the most poignant moments in the film was Julia hearing Kate describe the end of their relationship.  Kate's support was significant, but once Julia became fully Julia, it was evident to both that their relationship had changed and they had to let it go.
Susan captured many live moments of Julia's evolving life. She caught the very first time that son Dan ever called Julia "his mother" and the effect was pronounced. Also caught in the film was a moment when Julia and Dan are watching Rick's old stand up routines. One such performance takes Julia by surprise—it was a routine that she had not remembered ever doing. It was a set where then Rick expressed his revulsion to transgender women in no uncertain terms. Julia sat shocked.
"My sensibilities have been 'woked', I think that is the term for it." She told me about that experience. "Thinking back, I was going through issues and aware that something was not right internally. It frightened me to no end. Looking at that clip, I am totally ashamed of what I did. It embarrassed me."
"I knew it was me. I knew I was there. But I don't feel a connection with that person. That is the truth."
The film does not dwell long on the past shames and regrets. It arcs to the present where an adult daughter gets to see her parent's comedy routine for the very first time.
Some of the greatest joy in the film is witnessing the growing relationship between Julia and son Dan. Dan is sweet and compassionate, and they both have a deep love of comedy. Through their discussions and collaboration on things funny, we witness something decidedly not funny, the deep re-kindling love they have for each other.
The film will make you laugh, and cry, and laugh again. New clips of Julia's now famous turn on America's Got Talent shows her more personal reflective moments over a life changing triumph.
The only regret director Sandler has about the film is how it will be brought to the public. "I am happy to be brining the film now for the people who have an appetite for it. For the truth, the humor, the complete emotional honesty. But I mourn. I mourn the moments not being able to sit with you in a theater. And experiencing the film with you. It was supposed to be seen by audiences, and then give them the opportunity to go down the street and see Julia live at a club." But, life is funny that way—not working out quite the way we thought it would. And that is ultimately the point.
Editor's Note: The film was originally slated for theatrical release which was delayed then put off by the coronavirus pandemic.
Julia Scotti: Funny That Way is available now on digital platforms! That means you can rent or buy it online, at places like iTunes, Apple TV, Amazon, Google Play and more.
Here's the full list of where you can find it.
DIGITAL
iTunes
Amazon
Google Play
Xbox
VUDU
FandangoNow
Vimeo On Demand
CABLE / SATELLITE
iN Demand Movies
Verizon
AT&T
Vubiquity
DirecTV
Dish
Telus