10 films you must not miss during Outfest 2023's second half
Outfest's Closing Gala is on Sunday July 23, at 7pm. It will be held at The Montalbán, 1615 Vine St, in Hollywood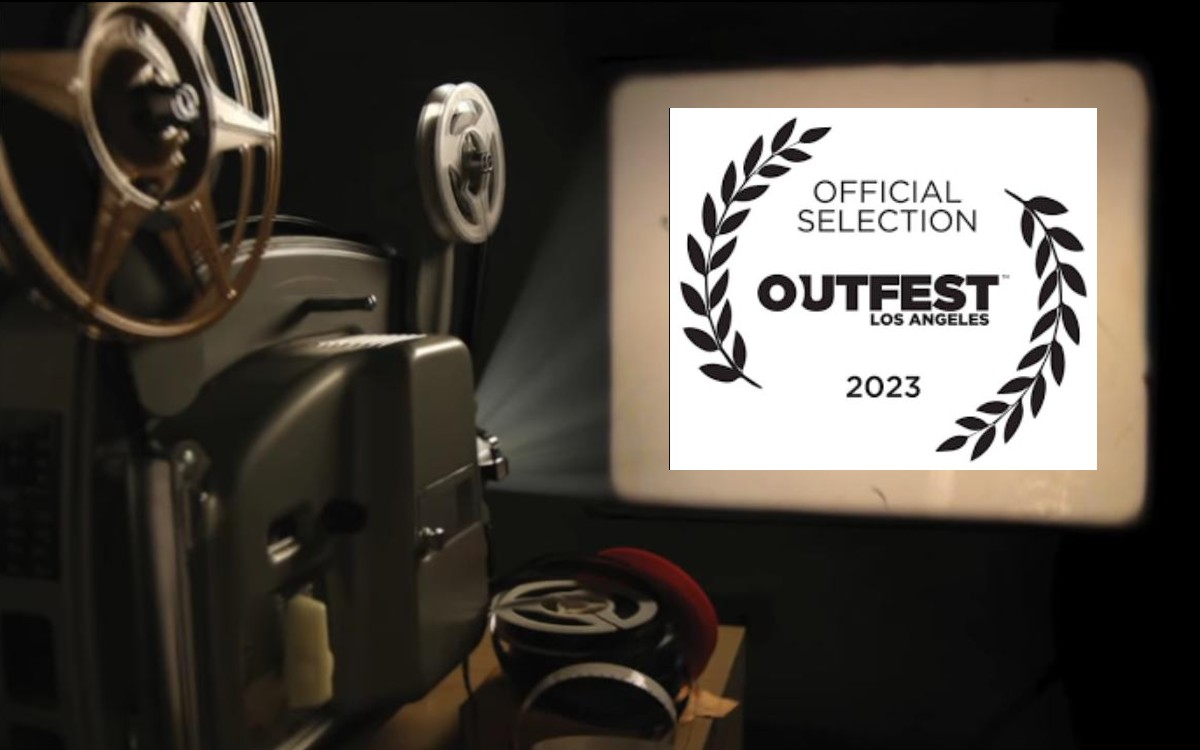 LOS ANGELES – The 41st edition of Outfest Los Angeles is in full bloom – but if you missed any of its thrilling first half that included scores of LGBTQ+ screenings, premieres and parties, fear not.
Much of the best of this year's Outfest is still to come over the next several days, including dozens of in-person screenings, the seventh annual Trans, Nonbinary, & Intersex Summit, and the festival's big Closing Gala on Sunday, July 23. What's more, for a limited time, many fantastic films that have already screened (like Down Low, Fancy Dance, and Mutt) can now be streamed via the festival's virtual platform.
But it's in-person screenings that have always been the main draw at Outfest, often featuring lively Q&A sessions with the films' directors (though sadly not the narrative casts this year, due to the SAG-AFTRA strike). Here are ten standout screenings that you won't want to miss in the final days of Outfest Los Angeles 2023.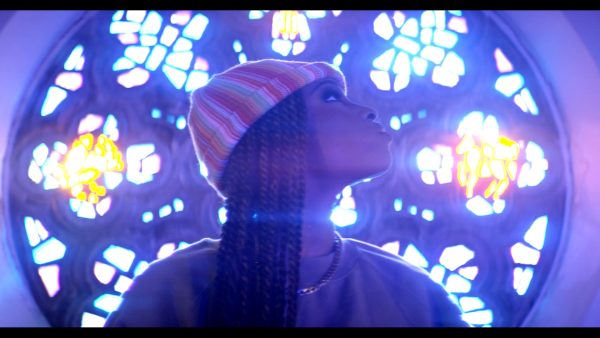 Emmy-winning director Nneka Onuorah (Lizzo's Watch Out for the Big Grrrls) presents a unique and important front-lines look at the fight to bring LGBTQ+ inclusivity to the Black church, featuring reflections from Billy Porter, Cedric the Entertainer, and frequent Tyler Perry collaborators David and Tamala Mann. Onuorah and several of the doc's participants are expected to be in attendance. (Thu July 20, 5pm, Directors Guild of America, Theatre 1)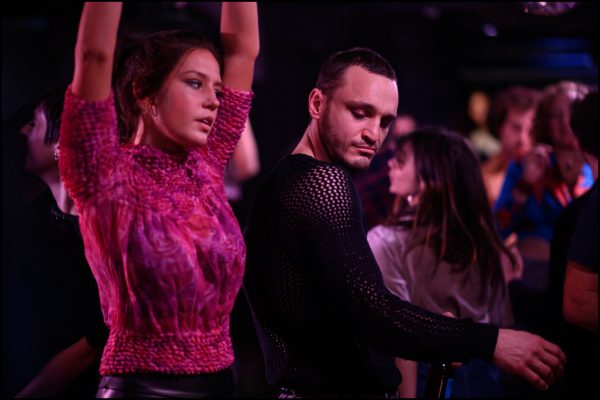 A quartet of modern queer cinematic icons comes together for this latest feature from director Ira Sachs (Outfest Grand Jury Prize winner for 2012's Keep the Lights On), in which Paris-based filmmaker Tomas (Franz Rogowski from 2021's excellent Great Freedom) strays from his longtime marriage to Martin (Ben Whishaw) for a surprising affair with Agathe (Adèle Exarchopoulos, Blue Is the Warmest Color), throwing everyone's worlds into bedlam. The film is this year's Outfest Special Centerpiece, and Sachs is expected to appear. (Thu July 20, 7:15pm, DGA 1)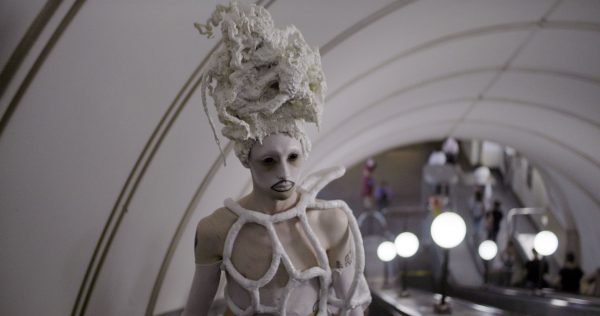 Director Agniia Galdanova profiles the profoundly bold drag activism of Gena Marvin, a radical young performance artist from a small town in eastern Russia who has turned her talent for otherworldly costuming into a powerful instrument of protest against a litany of political and social injustices, including the mistreatment of Russia's LGBTQ+ community. (Thu July 20, 7:30pm, DGA 2)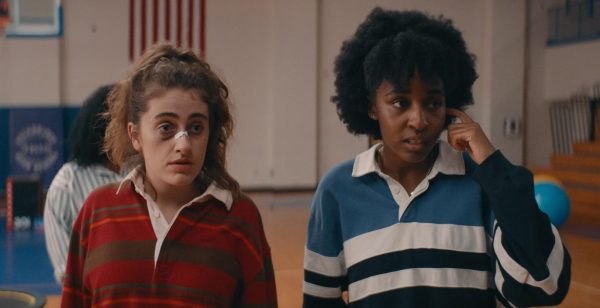 The Shiva Baby team of director Emma Seligman and star Rachel Sennott return in this wacky queer high school farce that Variety called "a gonzo gay Fight Club meets Heathers." Senior pals PJ and Josie (Sennott and Ayo Edebiri) devise a plan to lose their virginity by launching a female fight club that will bring them close to their school's hottest cheerleaders. Seligman is expected to attend this screening. (Fri July 21, 7:30pm, DGA 1)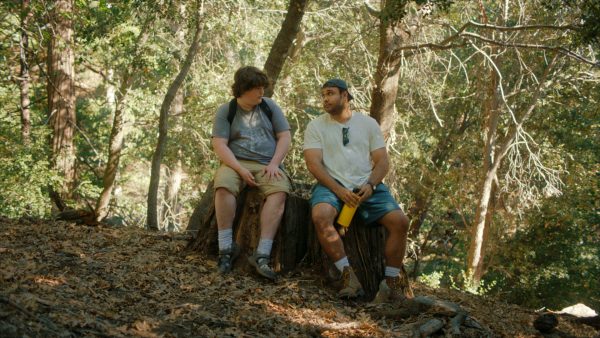 Young Jamie's excitement for a wholesome family camping trip is dashed when his favorite cousin Allie shows up with her new boyfriend Dan, who not only diverts Allie's attention, but arouses fellow "big boy" Jamie's romantic interest. The Guardian called director Corey Sherman's feature debut "an achingly brilliant queer coming-of-age classic." Sherman is expected to appear live. (Sat July 22, 11am, DGA 1)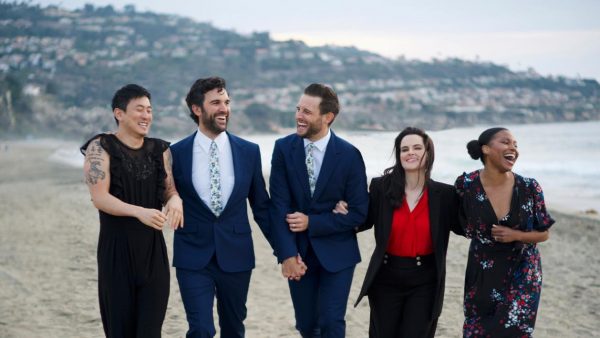 When couple Thomas (Nico Tortorella) and Oscar (Juan Pablo di Pace) lose their foster son following his birth mother's release from prison, they react differently to the loss, with Oscar happy to return to his rejuvenated acting career, and Thomas yearning to reprise the role he never thought he'd want as a father. Andy Vallentine directed the script by his real-life husband Danny Vallentine, and both are expected to be in attendance. (Sat July 22, 1:30pm, DGA 1)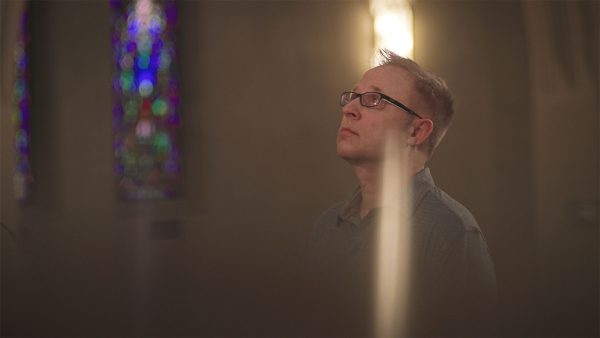 LGBTQ+ people learn early on that the Christian Bible condemns their very existence – or does it? Guided by personal faith and queer identity, director Rocky Roggio explores the powerful significance of a single word that was mistranslated in 1946, then unravels how that subsequently altered the trajectory of history for generations of believers. (Sat July 22, 4:15pm, DGA 1)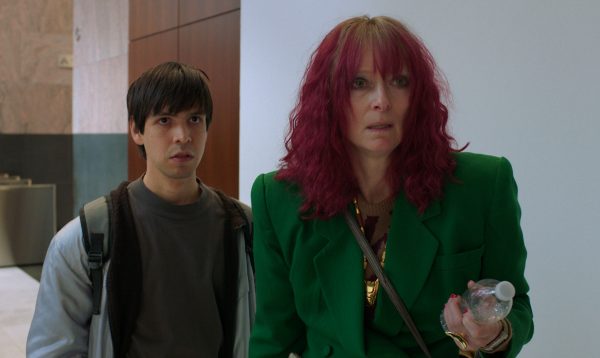 Los Espookys' Julio Torres brings his surreal brand of comedy to his directorial debut, in which he also stars as aspiring Salvadoran toy designer Alejandro – who, to stay in New York, takes a gig assisting an eccentric art world outcast, played by a deliciously unhinged Tilda Swinton. It's all wryly narrated by Isabella Rossellini. (Sat July 22, 6:45pm, DGA 1)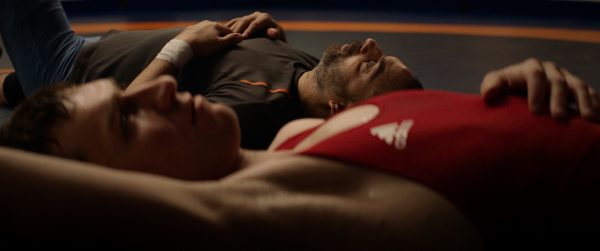 Forced to flee Tehran after a shadowy violent incident that left a target on his back, closeted pro wrestler Iman lands with his wife and children in the far north of Sweden. When he joins the Swedish national wrestling team, the sport's sensual physicality brings back irresistible reminders of his unresolved past. (Sat July 22, 9:45pm, DGA 2)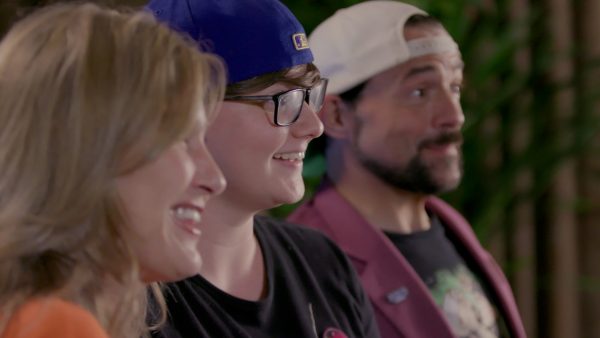 What better way to close out Outfest 2023 than with a queer film about a queer(ish) film? Kevin Smith's 1997 rom-com Chasing Amy has been controversial among the LGBTQ+ community ever since its release, at once normalizing our existence while simultaneously promoting inaccurate and harmful stereotypes. Director Sav Rodgers delves into his own attraction to the film as a young man struggling with gender identity, before frankly exploring the movie's messy place in queer cinematic history via interviews with Smith, Chasing Amy stars Joey Lauren Adams and Jason Lee, and one of the film's unexpected inspirations – lesbian cinema legend Guinevere Turner.
Outfest's Closing Gala will immediately follow the screening. (Sun July 23, 7pm,The Montalbán, 1615 Vine St, Hollywood)
'El Paisa' has world premiere at Outfest LA July 22
LA-based queer Latine filmmakers' new short film bridges Latine subcultures celebrating unifying community, heartache & queer identity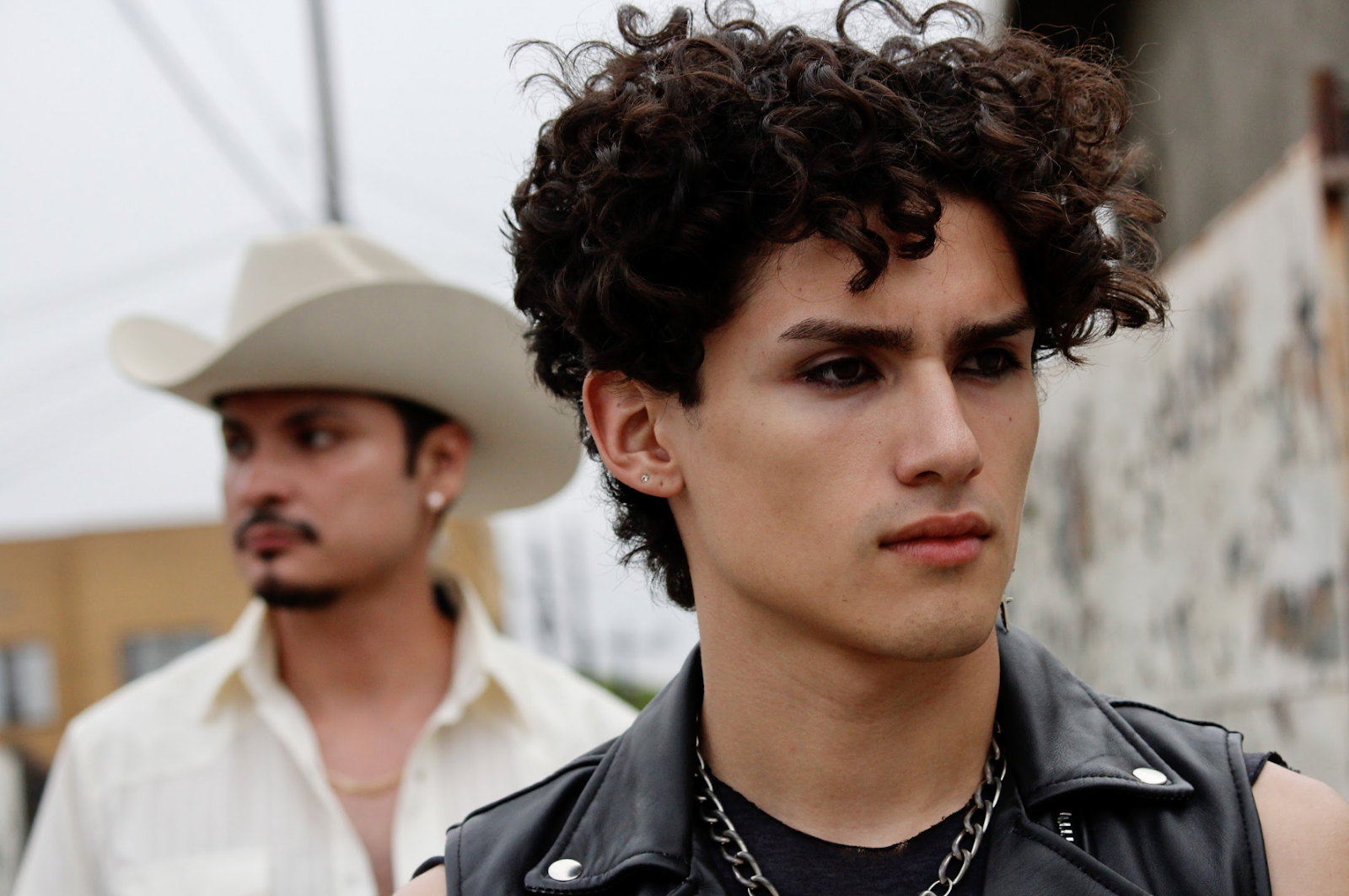 LOS ANGELES – Award winning LGBTQ+ filmmaker and advocate, Daniel Eduvijes Carrera, wrote and directed the new short film "El Paisa", an empowerment narrative short film that reflects the diversity of queer Latine immigrant communities in Los Angeles.
The film, produced by Miguel Angel Caballero, makes its World Premiere at this year's renowned Los Angeles LGBTQ+ Film Festival, Outfest. "El Paisa" will screen as part of Outfest's Shorts: LatinXcellence program, which highlights the queer Latine experience, on Saturday, July 22nd at 9:30 pm.
The film will also be available to stream online from July 24 to July 30, linked HERE. 
"El Paisa" is a coming-of-age drama that follows gay goth skater Fernando (Cristian Urbina), who after being rescued from a gang of cholos by a stern vaquero (David Ty Reza) on the streets of East LA, finds the courage to put an end to closeted young love, leading to a newfound connection to his Latine and LGBTQ+ familia.
The inspiration behind "El Paisa" is based on writer/director Eduvijes Carrera's own experience, a key, transformative moment in his life where he found himself empowered to embrace both his queerness and his Latine heritage as equally integral parts of himself, and allowed him to finally claim his own intersectional and multicultural queer identity.
"A primary inspiration behind this story was to shed a positive light on an often disparaged portion of our community – the "Paisa" – a term tantamount to "Redneck" or "Wetback," referring to a recent immigrant of rural origins," said the film's writer & director Eduvijes Carrera. "Through the film, my goal is to reclaim the increasingly derogatory term and elevate our Paisa as a potential source of guidance, queer insight and acceptance," he added.
The film was partly funded by Latino Public Broadcasting and will be distributed through LPB/PBS channels in 2024. The film reflects the diversity of Queer Latine immigrant communities in Los Angeles.
In making this film, Eduvijes Carrera wanted to not only shed a light on the diversity of the Latine LGBTQ+ community, but also to uplift Latine talent both in front of and behind the camera. True to the spirit of the story, the film's cast is 100% Latine and the crew is 90% Latine.
"El Paisa", funded in part by Latino Public Broadcasting, will be distributed online and on television via LPB/PBS in 2024 after its film festival run, taking the film's uplifting messages of diversity, acceptance and empowerment through Latinx culture, to a broader audience.
Eduvijes Carrera is an accomplished voice in American Latinx filmmaking. His work has screened at the Tribeca, Guadalajara, Morelia, Huesca and Los Angeles Film Festivals, and at numerous art museums and on international television broadcasts.
He's the winner of the Imagen Foundation Award, Top Prize winner in Ovation TV's "Search for the Next Revolutionary Filmmaker" and was recognized as Best Latino Film Director by the Directors Guild of America Student Film Awards.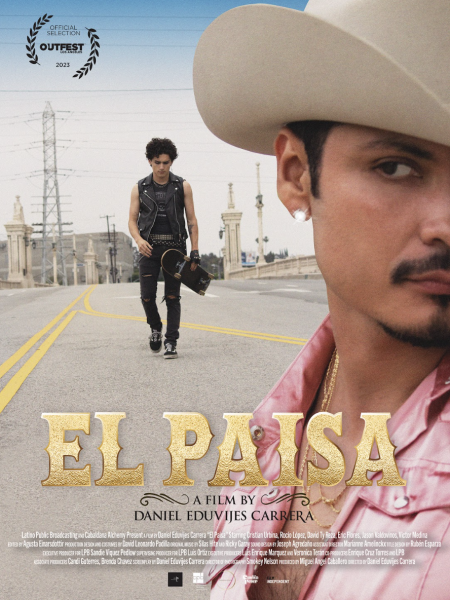 The film's original music was written, composed and produced by Ricky Garay and Silas Hite of Los Tigres del Accordion presented by Cumbia Fever. The film's opening song Banquito is a charming cumbia about falling in love at a nightclub, based on Garay's own love story.
Ricky Garay has been a professional actor and singer since he was 3 years old. Son of Joaquin Garay II, owner of the world famous CopaCabana in San Francisco, Ricky has followed in his father's footsteps as a successful Latino nightclub producer, creating safe spaces for Latin Indie musicians and DJs through his company Mucho Music.
He also created and leads Cumbia Fever, a centralized gathering Cumbia hot spot for Latinos from all over the region, presented every Thursday at the Downtown LA nightclub La Cita. 
Silas Hite is an Emmy award winning artist and composer currently living and working in Los Angeles. His scores have garnered an Emmy, a Grand Clio, a Cannes Titanium Grand Prix, a Grand Effie and Adweek's Campaign of The Decade. He has written memorable music for some of the biggest video games and television shows of the past ten years (including Keeping up with the Kardashians/E!, LAX/NBC, The Big Brunch/HBO) and contributed music to both blockbuster and independent films.
EL PAISA Trailer