Outfest FOMO? Where to still catch the best of Outfest 2022
Your exclusive guide to making up for your inexcusable absence at L.A.'s LGBTQ+ film festival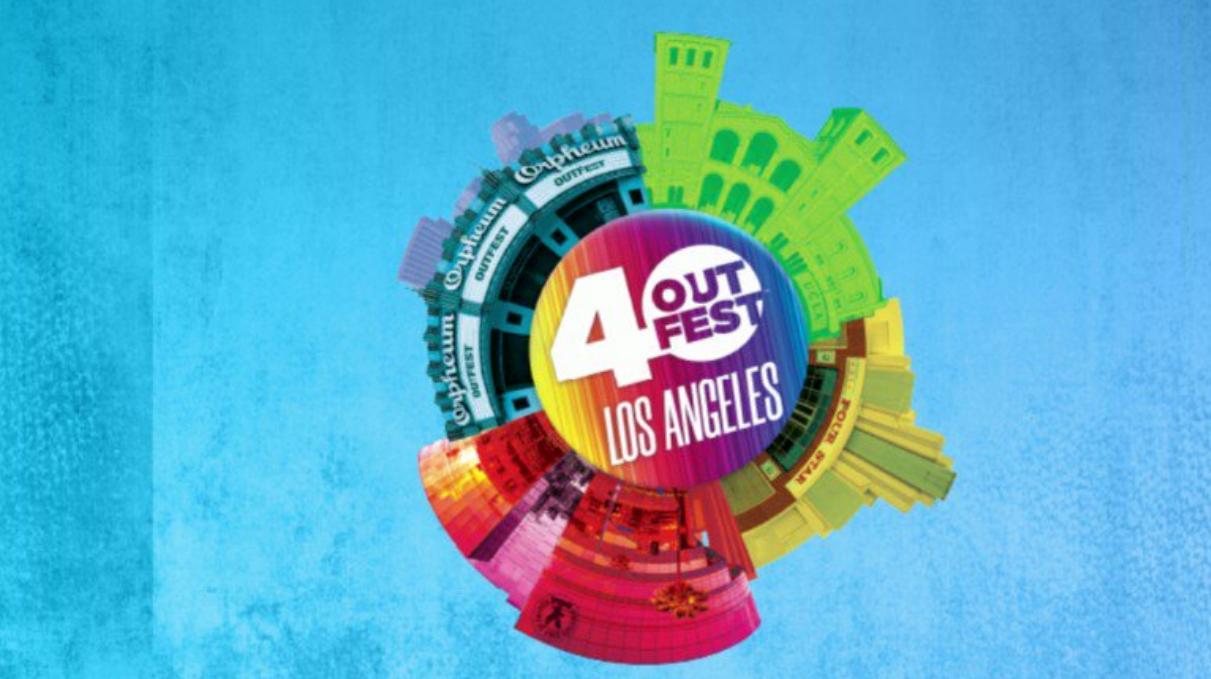 LOS ANGELES – Maybe you had other plans. Maybe you had Omicron angst. Maybe you forgot. Whatever your reasons, you'd be right to be kicking yourself now for missing Outfest's triumphant 40th edition, which just wrapped its 10-day July presentation of cutting-edge LGBTQ+ entertainment, including more than 200 films, over 40 world premieres, and dozens of red carpets and parties, all attended by more than 30,000 people. But no, not you.
While we can't recreate the uniquely festive vibe of Outfesting for you, we can give you the exclusive skinny on where you can still catch many of the best films from Outfest '22. Just a few years ago, you would've been mostly S.O.L. after Outfest was finished, having to wait months for a small handful of the festival's best selections to eventually appear for quick runs at L.A. arthouse theatres. But thanks to the acceleration of everything virtual during the pandemic, many of the top titles from this year's Outfest will be available soon on your favorite streaming device – and some already are.
NOW ON STREAMING SERVICES, OR COMING SOON
This year's Outfest opener, the world premiere of Anything's Possible, Billy Porter's fun and groundbreaking directorial debut starring Eva Reign and Abubakr Ali in a trans-inclusive high school romance, is already streaming on Amazon Prime Video. Also already on Prime Video via its Mubi partnership is Moneyboys, first-time writer/director C.B. Yi's gorgeous and moving depiction of a young man from the Chinese countryside navigating the physical and emotional complexities of Beijing sex work. The Todd Haynes masterpiece Far from Heaven, which celebrated its 20th anniversary at Outfest 2022 with a screening attended by Haynes, star Julianne Moore, and producer Cristine Vachon, is currently streaming on Prime Video and several other services, including Apple TV, Vudu, YouTube and Google Play.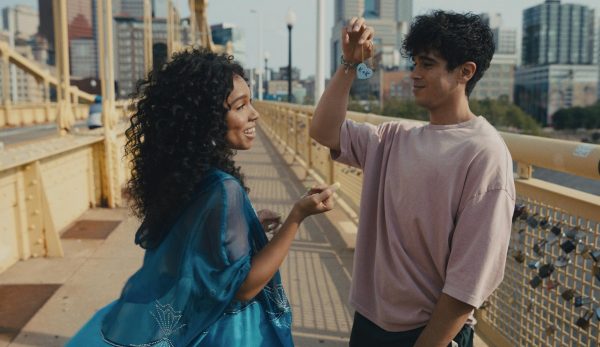 Coming to Netflix on August 11 is Stay on Board: The Leo Baker Story, which chronicles pro skateboarder Leo Baker's brave quest to make space for himself in the sport as a trans man. Directed by Nicola Marsh and Giovanni Reda, the film had its world premiere at Outfest and picked up the Audience Award for Best Documentary Feature. Another Outfest 2022 crowd pleaser, winning the Audience Award for Best Episodic, was the Samantha Lee-directed interabled queer romance series Sleep with Me, which will debut on Filipino streaming service iWantTFC on August 15.
They/Them, the LGBTQ+ conversion camp-set horror flick co-starring Kevin Bacon and directed by John Logan that had its world premiere on Outfest's Closing Night, comes to Peacock on August 5 as the streaming service's first-ever original feature film. A little further down the road on December 1, the fascinating Pat Rocco Dared, directed by Bob Christie and Morris Chapdelaine and exploring the life and important work of longtime L.A. entertainer, activist, and erotic filmmaker Pat Rocco, will come to Vimeo on Demand.
VIRTUAL SCREENINGS AT UPCOMING FILM FESTIVALS
Though it was virtually nonexistent as an option just a few years ago, savvy cinema lovers can now catch certain Outfest films after the festival is over via the virtual platforms of other festivals around the country. Your window for watching will almost always be brief, so it'll take more planning than with mainstream streaming services – but it's a welcome second chance to catch some great films that would've otherwise been much more difficult to ever see again.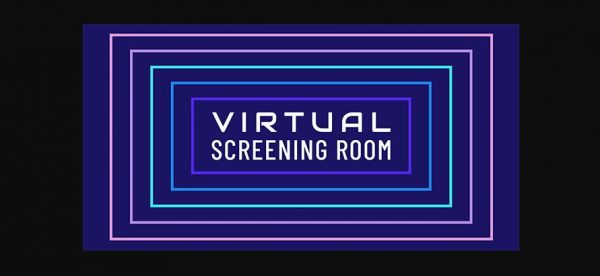 Fortunately for us, this year's edition of CinemaQ, Denver's LGBTQ+ film festival, will soon be offering virtual screenings of several excellent fresh-from-Outfest films during its August 11 to 14 run. These include Unidentified Objects, the reality-bending queer road trip movie that picked up both the Grand Jury Prize for Outstanding Performance in a North American Narrative Feature and the Audience Award for Best Narrative Feature at Outfest; Jeannette, which follows the courageous but complicated journey of a Pulse Nightclub massacre survivor, and garnered a Documentary Feature Honorable Mention at Outfest; All Man: The International Male Story, which traces the sexy and influential history of International Male magazine; Chase Joynt's Framing Agnes, a hybrid documentary revolving around an outspoken trans participant in a 1950s gender study at UCLA that's already receiving 2023 Oscar buzz; Loving Highsmith, a portrait of famed lesbian novelist Patricia Highsmith; and Mama Bears, about a community of Christian mothers of LGBTQ+ children who fiercely advocate for queer rights.
A few weeks later from August 24 to 28 at aGLIFF Prism 35, Austin, Texas's LGBTQ+ film festival, virtually screening will be A Run for More, a moving doc that follows trans Latina political candidate Frankie Gonzales-Wolfe as she runs for office in a less than fully friendly Texas district.
Though apparently not yet scheduled, several Outfest standouts will almost certainly screen virtually at additional festivals later this year, including the poignant, funny, and terrifically-acted gay buddy story Chrissy Judy from writer/director/star Todd Flaherty; Outfest Grand Jury Prize for Outstanding Documentary Feature Sirens, which follows the members of the only all-female thrash metal band in the Middle East; and the sweet doc Art and Pep, about the longtime owners of iconic Chicago gay bar Sidetrack. Upcoming festival dates should be announced soon on these films' linked sites.
COMING TO L.A. THEATRES (HOPEFULLY)
As L.A.'s arthouse movie theatre landscape continues to dwindle, these days only the very cream of the Outfest crop stands much chance of ever seeing theatrical releases around town. The most promising among these is the incredibly powerful Nelly & Nadine, Magnus Gertten's stunning documentary about two women who met in a German concentration camp and wound up spending the rest of their lives together, for which Wolfe Releasing is planning a late 2022 theatrical and streaming release.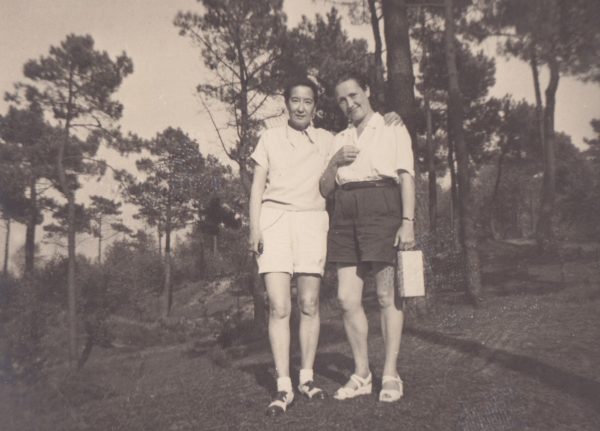 Another strong local theatrical contender is Dos Estaciones, the winner of Outfest's Grand Jury Prize for Outstanding Screenplay in a North American Narrative Feature. The story of struggling rural Mexico tequila factory owner Maria and her affection for her new employee, the film will open at NYC's IFC Center on September 9, so an L.A. run will hopefully follow. Please Baby Please, a fellow Outfest jury winner (for Outstanding North American Narrative Feature) about a newlywed couple whose sexual identities are awakened when they become the obsession of a greaser gang, will reportedly be released in theatres this fall.
Outfest LA LGBTQ+ Film Festival celebrates its 40th birthday
Outfest celebrates with a huge lineup of more than 200 LGBTQ+ films & will run from July 14 to 24 at venues across Los Angeles
LOS ANGELES – As it celebrates four full decades of bringing the best in global queer cinema to Los Angeles, Outfest's 2022 edition will present a huge and wildly diverse lineup of more than 200 queer films from 29 countries, including an impressive 42 world premieres, all spread over an exciting 11 days this month.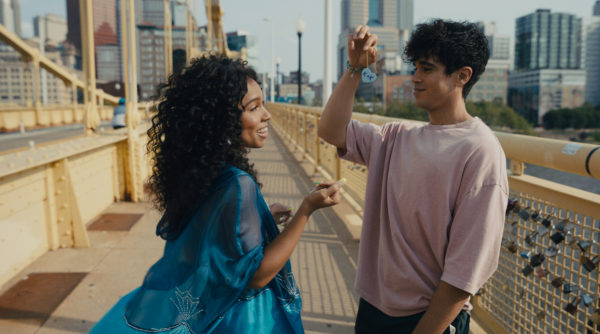 Kicking things off on July 14 will be the Opening Night Gala and Billy Porter's directorial debut Anything's Possible, the sweet coming-of-age romance between trans girl Kelsa and her handsome classmate Khal during their senior year of high school. The world premiere screening will mark Outfest's return to its longtime Opening Night venue, the Orpheum Theatre in DTLA, after a three-year hiatus wrought by the pandemic.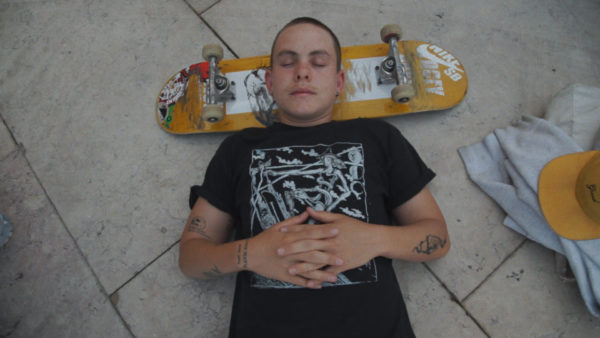 More world premieres at this year's Outfest will include the documentary Stay on Board: The Leo Baker Story, which follows competitive skateboarder Leo Baker as he balances the gendered world of sports, transition, society and skate culture in the leadup to the 2020 Olympics; the UK feature Phea, a modern and politically resonant lesbian spin on the Orpheus myth, starring singer/songwriter Sherika Sherard; Art and Pep, which follows the true story of life and business partners Art Johnston and Pepe Peña, creators of the iconic Chicago gay club Sidetrack (which is also celebrating its 40th birthday this year); and comedian/musician Scout Durwood's feature directorial debut Youtopia, in which Durwood accidentally becomes the leader of a hipster millennial cult after a bad breakup.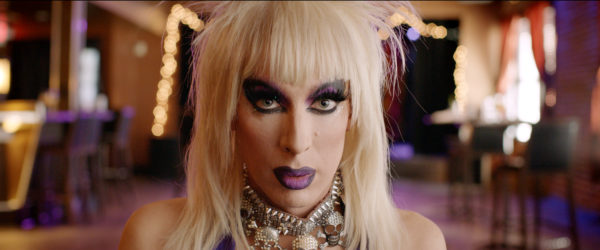 Outfest 2022 also returns to Hollywood's Ford Theater for one of the festival's most popular components, Outfest Under the Stars, this year combining screenings with live performances over three nights. First up on July 21 will be a sneak peek work-in-progress showing of Unconventional, the latest series from Emmy-winner and Outfest favorite Kit Williamson (EastSiders), about eccentric, queer Palm Springs siblings who attempt to create a new kind of family, with cameos from the likes of Kathy Griffin, Willam Belli, Laith Ashley and Beau Bridges. Next at the Ford on July 22 comes the dragstravaganza God Save the Queens, a feature comedy starring RuPaul's Drag Race superstars Alaska Thunderfuck, Laganja Estranja and Kelly Mantle (who'll also perform live before the screening) as struggling Los Angeles queens in crisis who find themselves together at a group therapy retreat. The film boasts appearances by a cavalcade of queer faves like Drew Droege, Honey Davenport, Michelle Visage, and Manila Luzon. Capping things off at the Ford on July 23 will be I Have to Laugh: Comedy Night at the Ford, a live stand-up showcase featuring the cast of Outfest 2022 selection Queer Riot, including Margaret Cho, River Butcher, Brad Loekle, Akeem Woods, and Daniel Webb, all followed by an assortment of gut-busting short films.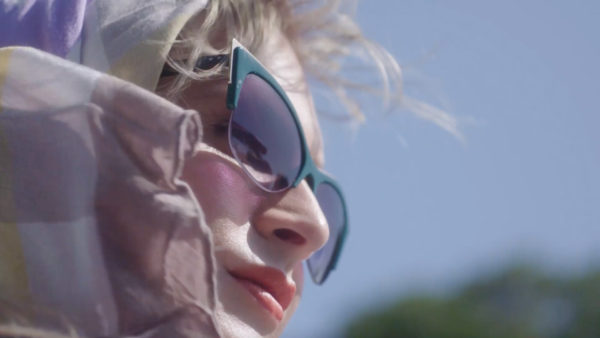 As usual, Outfest's hallmark will be its presentation of some of the most award-winning and well-received LGBTQ+ selections from the world's top film festivals this year, many in their first public screenings in Los Angeles. From Sundance will come the Finnish female coming-of-age story (and Sundance Audience Award winner) Girl Picture; the Lebanese female thrash metal band documentary Sirens; the Brazilian family drama and female love story Mars One (Marte Um); and the innovative Chase Joynt doc Framing Agnes, which tells the true story of a Los Angeles trans woman who in 1958 boldly took part in a UCLA sexuality study. From the Berlin International Film Festival will come the Teddy Award-winning Brazilian film Three Tidy Tigers Tied a Tie Tighter, about a trio of young queer friends in the working-class suburbs of São Paulo; gay film fest favorite François Ozon's latest, Peter von Kant, a remaking of Rainer Werner Fassbinder's 1972 classic The Bitter Tears of Petra von Kant, featuring cinema icons Isabelle Adjani and Hanna Schygulla; and the stylized gender-norm-busting 1950s fantasy Please Baby Please, featuring cameos by Demi Moore and Mary Lynn Rajskub.
And from Tribeca will come the much-anticipated documentary All Man: The International Male Story, which tells the story of the revolutionary gay menswear mail-order catalog International Male; the Danish thriller Attachment, in which Maja and Leah's love story takes a dark turn rooted in Jewish folklore; and the Austrian sports drama Breaking the Ice, in which ice hockey team captain Mira's uptight life gets shaken up by freewheeling new team member Theresa.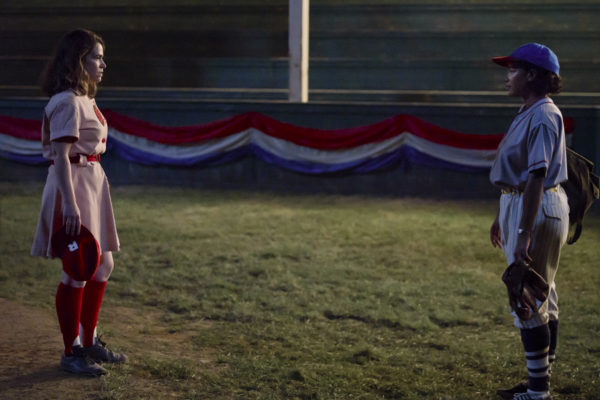 Among the many other Outfest 2022 highlights will be its Legacy Centerpiece, a 20th anniversary screening of Todd Haynes' Far from Heaven with live appearances by Haynes, star Julianne Moore, and producer Christine Vachon. Outfest's Episodics section will include an advanced look at Shudder's forthcoming queer horror history docuseries Queer for Fear; a free sneak peak of the upcoming Prime Video series A League of Their Own; and the first episode of writer/producer Des Moran's new series halfsies, about six Black half-siblings who re-enter each other's lives after a death in the family. Outfest's always intrepid Platinum section will this year include award presentations to Clive Barker and Big Freedia, as well as a host of cutting-edge screenings and the Platinum Alchemy Party at Catch One. The ever-popular roster of Outfest shorts programs will this year include a whopping 15 different categories, including the perennial festival favorite Boys Shorts. And the Trans, Nonbinary & Intersex Summit on July 23 will feature three back-to-back programs and a keynote by writer and activist Raquel Willis.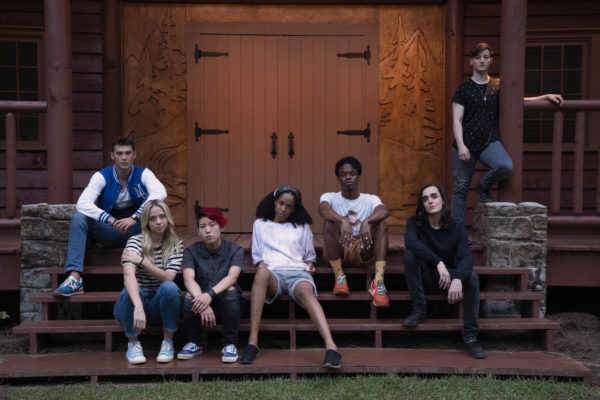 Capping off this year's Outfest will be the Closing Night Gala at The Theatre at Ace Hotel, showcasing the world premiere of the queer and trans teen horror film , in which a masked intruder lurks in the shadows of an already scary conversion therapy camp. The film features Academy Award-nominated writer John Logan in his directorial debut.
Outfest 2022 will run from July 14 to 24 at venues across Los Angeles including the DGA Theater Complex, Harmony Gold and REDCAT. For the full lineup and tickets, visit outfestla.org.