'Love, Jamie' premieres at Outfest Los Angeles
Queer art made by trans woman jailed with men in Texas is subject of the new film 'Love, Jamie' premiering at Outfest Los Angeles on July 16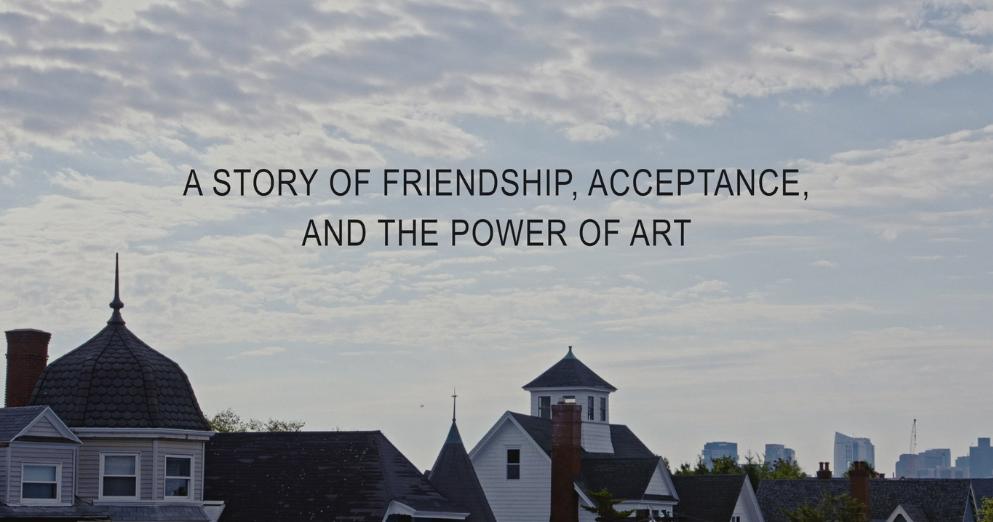 LOS ANGELES – "I believe it is important to shed as much light as possible on inequality as well as show the integrity, courage, beauty, and love of our people," says Jamie Diaz, 65, a Mexican-American transgender woman locked away in a Texas prison for men. Diaz has spent her years behind bars for the crimes she committed becoming a prolific artist.
Her work evokes dignity, pride, and liberation, even though Diaz herself is imprisoned.
This story of perseverance, pride, creativity and transcendence is the subject of Love, Jamie, a short film set to have its world premiere at Outfest Los Angeles on Sunday.
The film tells how Diaz spends her days in her cell creating works of art with a very limited amount of supplies, including brushes fashioned out of her fellow prisoners' hair. Her mission is to produce the largest collection of queer-themed art in the world.
Executive produced by acclaimed trans filmmaker Zackary Drucker (The Stroll, The Lady and the Dale, Queenmaker: The Making of an It Girl, Transparent), the film was directed by Emmy-nominated news documentary producer and director Karla Murthy, and was produced by veteran television producer and director Andrew Fredericks.
"It's a message in a bottle, in a way," Drucker told the Los Angeles Blade. "I think to create a bridge to folks who are on the inside is so crucial for our humanity. Just to have a clearer understanding of what we as civilians are complicit and upholding, a system of modern slavery."
Making a movie about an incarcerated subject was no easy task for the filmmakers.
"Originally, we thought we were going to try to film with Jamie, and that was just a no-go, that just wasn't going to happen," said Murthy. "But she's up for parole in a couple of years. And so our primary objective was to not get in the way of that, and to not have any negative repercussions for her while she's in prison." Murthy said she and Fredericks, her producer and director of photography, worked with advocates in Texas to help navigate this tricky path so as not to hurt Diaz's chances of getting out of prison by telling the story of her life behind bars.
"We vetted every single cut we made and vetted all the language that we used on the website or in outreach materials, all of that was vetted so that we could protect Jamie," Murthy told the Blade. I had never worked in this kind of way before on a film, where we were sharing everything that we made with each other and with Jamie, We sent Jamie the transcripts and photographs and film stills like a storyboard for her to review and approve. And it ended up being such an amazing process. I learned a lot, and I feel like I really grew as a filmmaker making a film in this way."
As Love, Jamie reveals, Diaz has another ally in her quest: a trans non-binary activist, Gabriel Joffe, who cultivates a friendship with Diaz through hundreds of letters and phone calls over many years. With their help, Diaz's work catches the attention of NYC's Daniel Cooney Fine Art Gallery, leading to her first public art show in October 2022.
"Eight years ago, I got my start with Daniel Cooney," said Drucker, who is an alumna of the School of Visual Arts in New York and the California Institute of the Arts in Valencia. "And all these years later, he reached out to share Jamie's work with me, and I was so moved by her work."
"Andy showed me one of the letters that she wrote, and I think it was a letter to Daniel," recalled Murthy. "I just was really blown away by how her voice came through her words. She was just so honest and vulnerable and kind. And that's when the idea of a film emerged. And then when we found out that there was this trove of letters that she and Gabriel had exchanged. That was such an amazing archive to have, especially in this day and age when, you know, so many of our relationships are like texting and phone calls and, you know, to actually have this tactile thing to document this relationship."

The screening at Outfest L.A. is Sun, July 16, at 11:00 a.m., in DGA 1, and is playing in Shorts Program: "Is This The Real Life, Is This Just Fantasy?" Click here to watch the trailer and for more information about Love, Jamie.
10 films you must not miss during Outfest 2023's second half
Outfest's Closing Gala is on Sunday July 23, at 7pm. It will be held at The Montalbán, 1615 Vine St, in Hollywood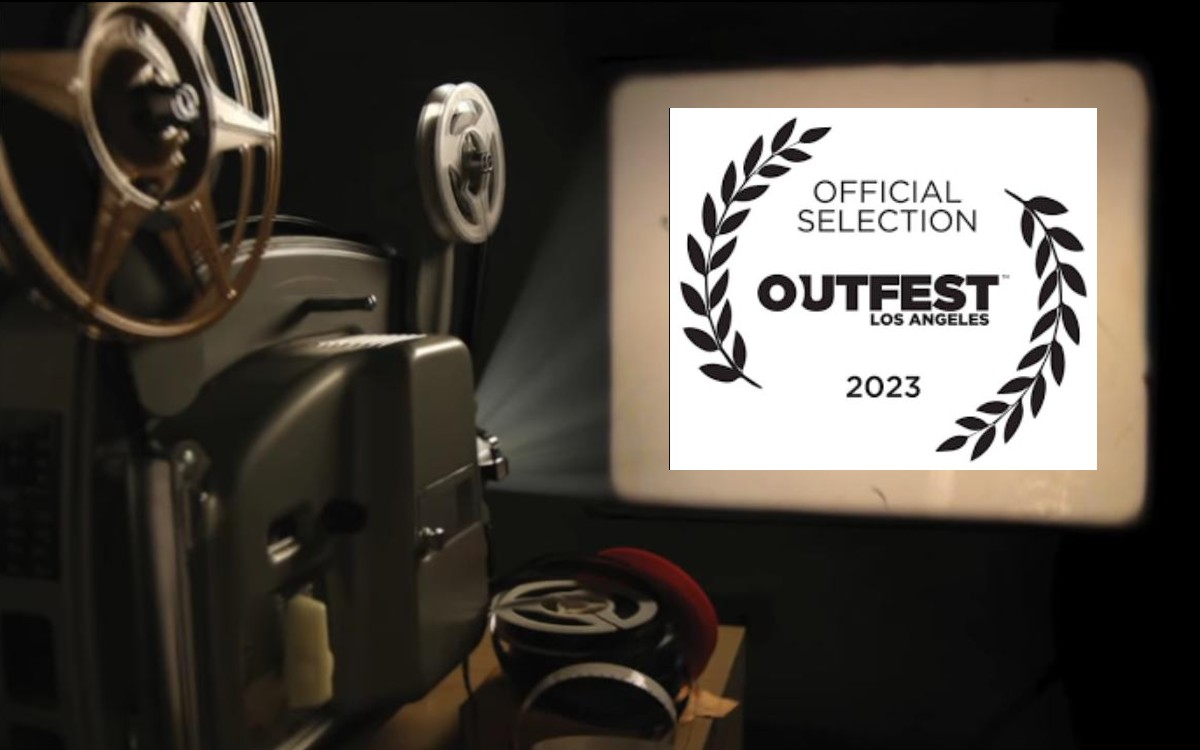 LOS ANGELES – The 41st edition of Outfest Los Angeles is in full bloom – but if you missed any of its thrilling first half that included scores of LGBTQ+ screenings, premieres and parties, fear not.
Much of the best of this year's Outfest is still to come over the next several days, including dozens of in-person screenings, the seventh annual Trans, Nonbinary, & Intersex Summit, and the festival's big Closing Gala on Sunday, July 23. What's more, for a limited time, many fantastic films that have already screened (like Down Low, Fancy Dance, and Mutt) can now be streamed via the festival's virtual platform.
But it's in-person screenings that have always been the main draw at Outfest, often featuring lively Q&A sessions with the films' directors (though sadly not the narrative casts this year, due to the SAG-AFTRA strike). Here are ten standout screenings that you won't want to miss in the final days of Outfest Los Angeles 2023.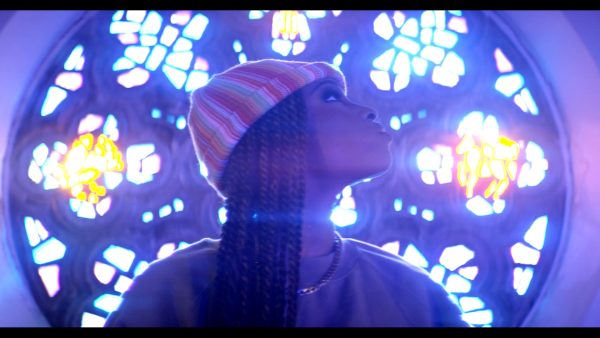 Emmy-winning director Nneka Onuorah (Lizzo's Watch Out for the Big Grrrls) presents a unique and important front-lines look at the fight to bring LGBTQ+ inclusivity to the Black church, featuring reflections from Billy Porter, Cedric the Entertainer, and frequent Tyler Perry collaborators David and Tamala Mann. Onuorah and several of the doc's participants are expected to be in attendance. (Thu July 20, 5pm, Directors Guild of America, Theatre 1)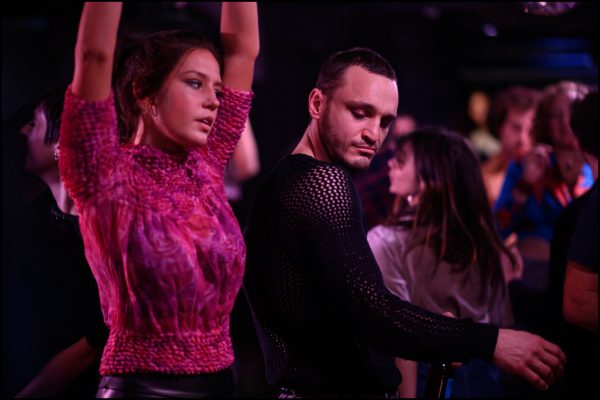 A quartet of modern queer cinematic icons comes together for this latest feature from director Ira Sachs (Outfest Grand Jury Prize winner for 2012's Keep the Lights On), in which Paris-based filmmaker Tomas (Franz Rogowski from 2021's excellent Great Freedom) strays from his longtime marriage to Martin (Ben Whishaw) for a surprising affair with Agathe (Adèle Exarchopoulos, Blue Is the Warmest Color), throwing everyone's worlds into bedlam. The film is this year's Outfest Special Centerpiece, and Sachs is expected to appear. (Thu July 20, 7:15pm, DGA 1)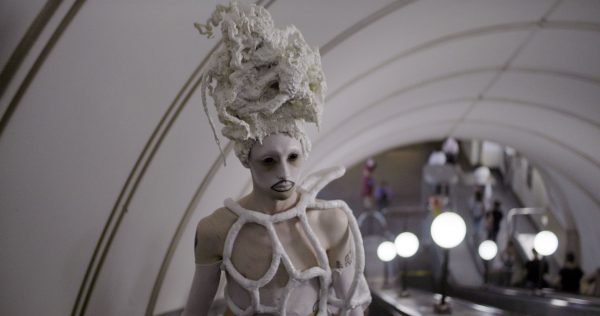 Director Agniia Galdanova profiles the profoundly bold drag activism of Gena Marvin, a radical young performance artist from a small town in eastern Russia who has turned her talent for otherworldly costuming into a powerful instrument of protest against a litany of political and social injustices, including the mistreatment of Russia's LGBTQ+ community. (Thu July 20, 7:30pm, DGA 2)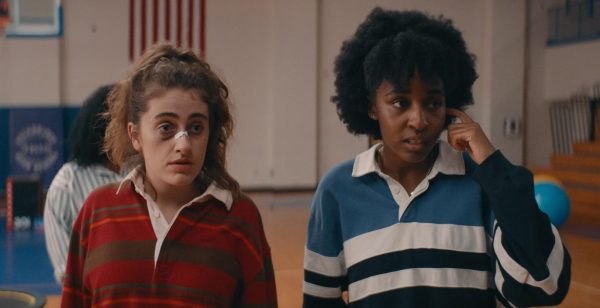 The Shiva Baby team of director Emma Seligman and star Rachel Sennott return in this wacky queer high school farce that Variety called "a gonzo gay Fight Club meets Heathers." Senior pals PJ and Josie (Sennott and Ayo Edebiri) devise a plan to lose their virginity by launching a female fight club that will bring them close to their school's hottest cheerleaders. Seligman is expected to attend this screening. (Fri July 21, 7:30pm, DGA 1)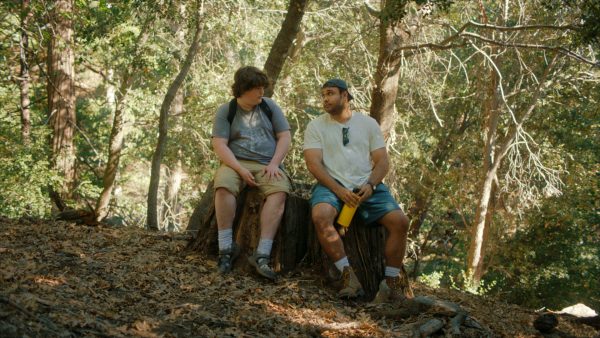 Young Jamie's excitement for a wholesome family camping trip is dashed when his favorite cousin Allie shows up with her new boyfriend Dan, who not only diverts Allie's attention, but arouses fellow "big boy" Jamie's romantic interest. The Guardian called director Corey Sherman's feature debut "an achingly brilliant queer coming-of-age classic." Sherman is expected to appear live. (Sat July 22, 11am, DGA 1)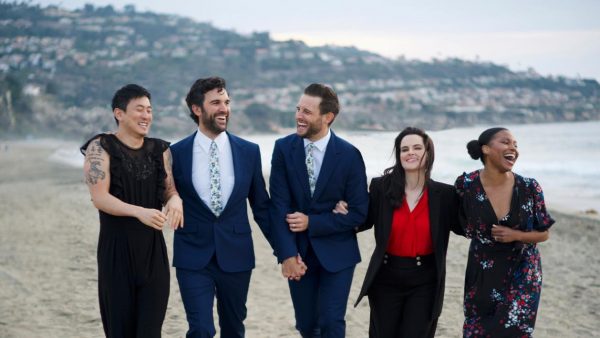 When couple Thomas (Nico Tortorella) and Oscar (Juan Pablo di Pace) lose their foster son following his birth mother's release from prison, they react differently to the loss, with Oscar happy to return to his rejuvenated acting career, and Thomas yearning to reprise the role he never thought he'd want as a father. Andy Vallentine directed the script by his real-life husband Danny Vallentine, and both are expected to be in attendance. (Sat July 22, 1:30pm, DGA 1)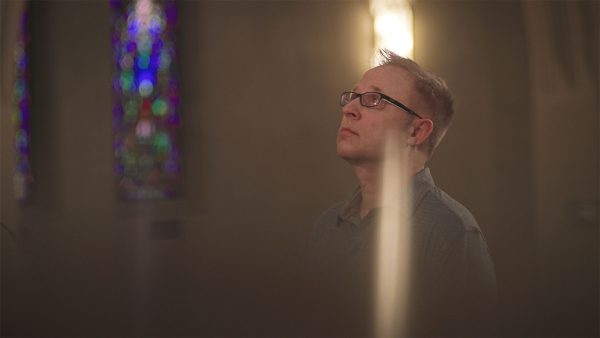 LGBTQ+ people learn early on that the Christian Bible condemns their very existence – or does it? Guided by personal faith and queer identity, director Rocky Roggio explores the powerful significance of a single word that was mistranslated in 1946, then unravels how that subsequently altered the trajectory of history for generations of believers. (Sat July 22, 4:15pm, DGA 1)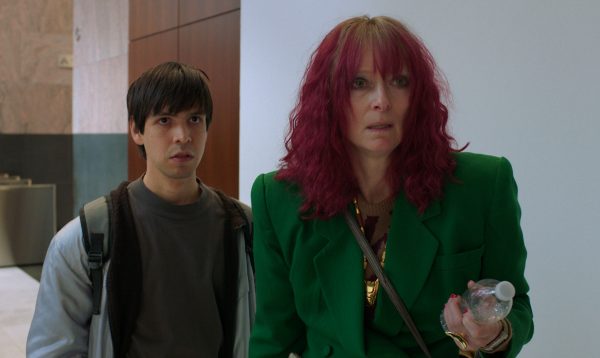 Los Espookys' Julio Torres brings his surreal brand of comedy to his directorial debut, in which he also stars as aspiring Salvadoran toy designer Alejandro – who, to stay in New York, takes a gig assisting an eccentric art world outcast, played by a deliciously unhinged Tilda Swinton. It's all wryly narrated by Isabella Rossellini. (Sat July 22, 6:45pm, DGA 1)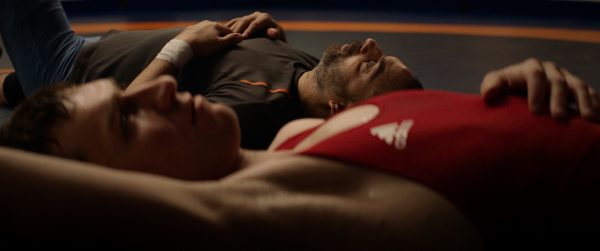 Forced to flee Tehran after a shadowy violent incident that left a target on his back, closeted pro wrestler Iman lands with his wife and children in the far north of Sweden. When he joins the Swedish national wrestling team, the sport's sensual physicality brings back irresistible reminders of his unresolved past. (Sat July 22, 9:45pm, DGA 2)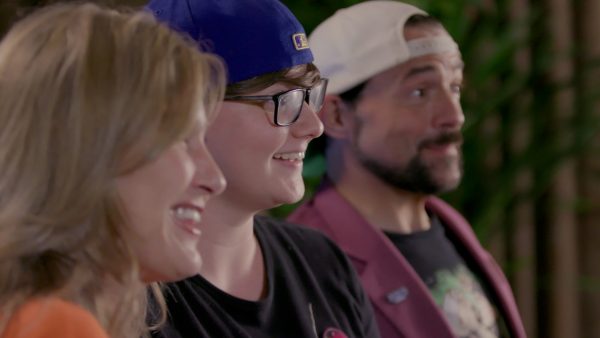 What better way to close out Outfest 2023 than with a queer film about a queer(ish) film? Kevin Smith's 1997 rom-com Chasing Amy has been controversial among the LGBTQ+ community ever since its release, at once normalizing our existence while simultaneously promoting inaccurate and harmful stereotypes. Director Sav Rodgers delves into his own attraction to the film as a young man struggling with gender identity, before frankly exploring the movie's messy place in queer cinematic history via interviews with Smith, Chasing Amy stars Joey Lauren Adams and Jason Lee, and one of the film's unexpected inspirations – lesbian cinema legend Guinevere Turner.
Outfest's Closing Gala will immediately follow the screening. (Sun July 23, 7pm,The Montalbán, 1615 Vine St, Hollywood)