Los Angeles Outfest 2021 film festival, a glittering success
Both Outfest the festival and Outfest the organization are successful case studies on how a business can grow, evolve and thrive.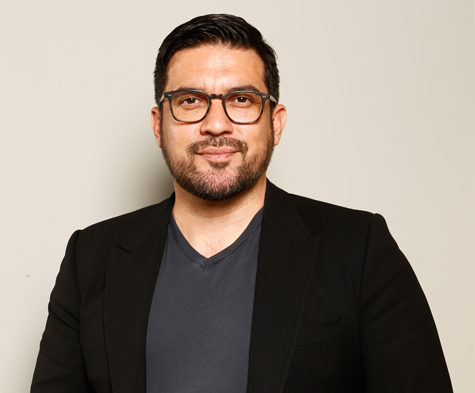 LOS ANGELES – That's a wrap! Outfest closed out its 2021 festival Sunday August 22 at The Orpheum Theatre with a colorful celebration. The night was a glittering success, a happy reminder of pre-covid times and a credit to the leadership of Outfest's bold new executive director, Damien Navarro.
The Closing Night Gala featured a screening of the documentary feature, Fanny: The Right to Rock, and a live reunion performance from Fanny and her band – the first all-female rock band to release an album with a major label back in the mid 1970's.
Oscar nominated actor Elliot Page also appeared via video message to accept Outfest's Achievement Award. Page, who came out as transgender last December, praised the film festival for "an incalculable amount of positive change and transformation in this world."
Page confessed to the Outfest team "I don't know that I'd be sitting here without the work that you've done and continue to do and the space and the platform you've created for so many voices and stories to get out there and to reach people."
Outfest is a really big deal. For up and coming queer filmmakers it's a lucrative career launchpad and networking goldmine. For hot indie feature films, it's a festival must-stop and a respected laurel for the poster. For the city of LA, it's an incredible week of films, panels and programs, and for the queer community its a vital fighter in the battle for more LGBTQ+ representation in media.
Outfest Los Angeles LGBTQ Film Festival is the largest LGBTQ+ film festival in the world. Founded in 1982 by a couple of UCLA students, its soon to celebrate its 40th birthday. This year's festival ran from August 13-22 and featured full length feature films such as the incredible film 'Firebird,' short films, panel discussions, outdoor festivities, indoor screenings (for vaccinated attendees) and exclusive online festival programming – that extended through till Wednesday, August 25.
But Outfest the organization is more than just the film festival, it's also an educational resource, and a programming-laden Eden for queer artists. The groundbreaking organization now boasts many branches. Outfest Forward is a development program for underrepresented artists to build their entertainment careers.
The Netflix Fund for Creative Equity recently invested $100 million in The Outfest Screenwriting Lab, a valuable incubator for new talent. Outfest works to nurture, promote and celebrate the incredible work of LGBTQ+ creators.
Both Outfest the festival and Outfest the organization are successful case studies on how a business can grow, evolve and thrive. Extending outreach and investing in future LGBTQ+ storytellers has been one of the largest pushes made by the bold new executive director, Damien Navarro. 
In 2019, the board of directors of Outfest took a giant step forward in hiring Damien Navarro as executive director. Damien Navarro is a native Angeleno, start-up entrepreneur, cinephile and urban farmer. He boasts an impressive resume, a well tended garden of startups, consulting firms and businesses.
Navarro began his career as an entrepreneur, founding and then later selling his digital marketing and tech consulting agency. Fresh out of college and eager to create content, Navarro founded Earthbound Media Group with a group of friends. Fifteen years passed and the company was suddenly working with huge house-hold name brands.
Eager to get back to creating content, Navarro changed the name to Brighter Collective and sold off his first company. From there he founded The Institute, a marketing, fundraising and consulting firm. Navarro also served as a faculty member at Chapman University's Dodge College of Film & Media Arts; and yes, he ran Monkey Business Farms, the Laurel Canyon micro-farm, with his husband, Adam.
Navarro's position at Outfest comfortably sits at the intersection of his multifaceted career, which must have made him an obvious pick for executive director. "The reason I chose this next career move was to challenge myself," Navarro said on a phone call with The Los Angeles Blade.
Navarro said he has not only grown as a leader, but as a queer person. His almost two years with the company were a time of great reflection and introspection not only for him, but for the company as well.
When the landmine of Covid hit Navarro saw the catastrophe as the perfect opportunity to bring in his skills and expertise as a leader in the business world – evaluating what works, what needs changing and then moving forward with the confidence and assurance of a seasoned businessman. "You really realize that culture plays a role in any business," Navarro shares, "the culture is the way you impact change. Working with the board, with investors, with the community." thus began Navarro's process of adapting the culture of Outfest to become "a culture of change".
When Navarro began at Outfest much of the programming had gone unchanged for years. The evolution and expansion of many Outfest programs had stalled because of a lack of funding or lack of support. Nose to the grindstone, focused on funding and just staying open, Outfest had gotten caught in the hamster wheel many nonprofits and many arts organizations find themselves in. 2020 provided the time for revitalization.
Here's how Damien Navarro did it. Navarro said "step one is to breathe." Before enacting any changes, big or small, Navarro recommends finding presence in the present, grounding yourself and saying "today we're okay." For step two, he evaluated all the programs currently in place and asked "does this still meet the intended mission or impact?" For step three, he made changes. 
For Navarro, the most important improvement was for the film festival and its programming to reach new communities. His goal: have Outfest reflect all of Los Angeles, "not just West Hollywood." The festival has taken strides to connect with previously unrecognized talent in previously unexplored (underprivileged) neighborhoods, cultivating the next generation of filmmakers.
This year, in the short film programs, Outfest will be awarding three $5,000 cash awards to the Short Form Jury Winners to be announced later. "It's not enough for us to give stars and certificates," said Navarro, "we have to put real money in the hands of the filmmakers."
Blow your mind with today's hottest Queer TV- 2nd annual OutFronts
Queer television is here, and it is just getting started to shine.  Buckle your rainbow belts, this unicorn is ready to fly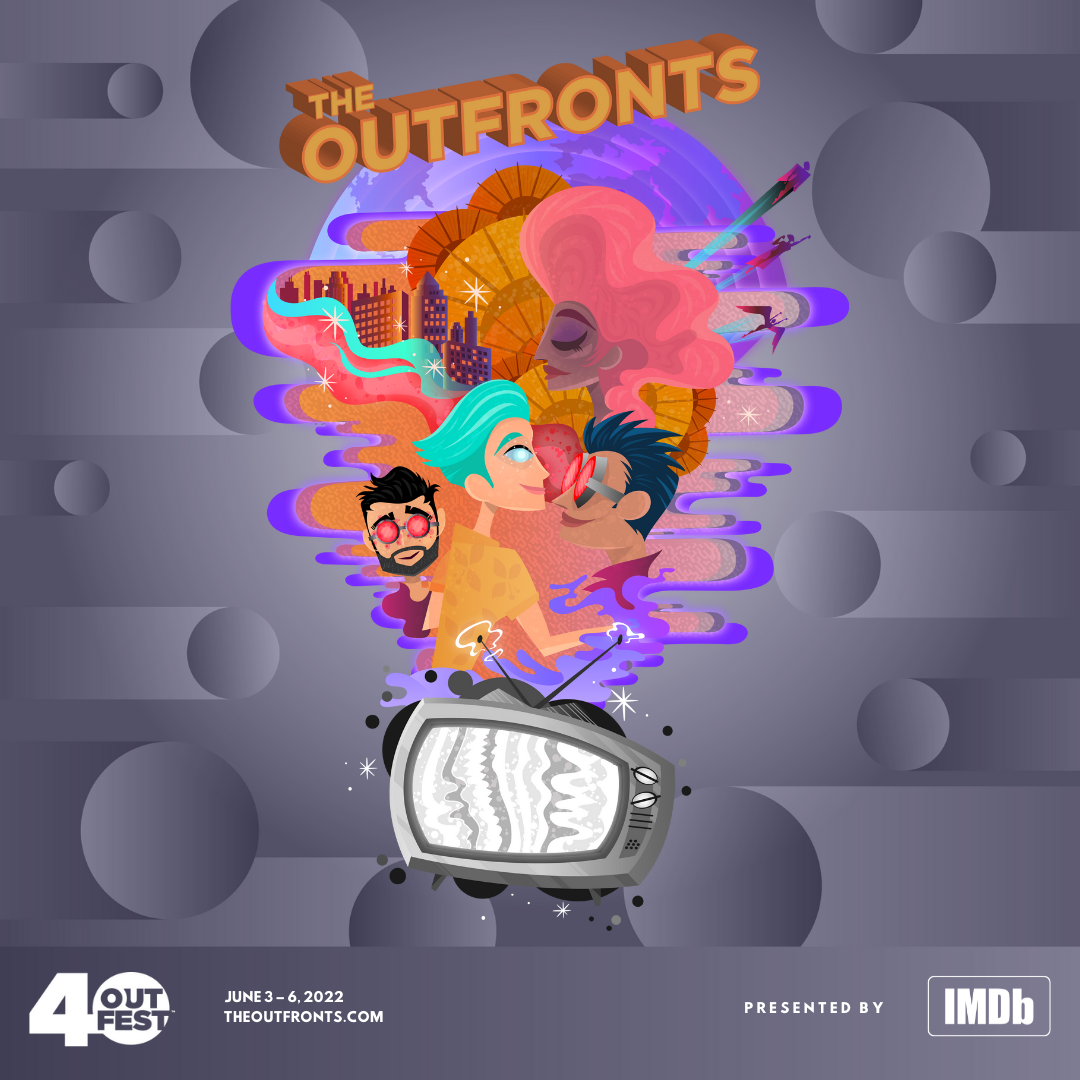 WEST HOLLYWOOD – Back in the day, getting a whisp of any queer media, whether it was a short "gay" movie or a quick queer themed storyline, was hard to come by. Sure, there was OutFest started in 1982 by some UCLA students. Roseanne kissing a girl, a lesbian wedding on Friends, and Ellen's bursting media's mind before it crashed and burned her.
Not anymore. OutFest has made that clear with its second annual OutFronts, a four-day hybrid festival. Queer television is here, and it is just getting started to shine. Buckle your rainbow belts, this unicorn is ready to fly.
The festival combines free-to-view virtual panel discussions with ticketed in-person events as part of the Los Angeles area's Pride season. The festival kicks off on Friday June 3rd and extends through Monday, June 6th. It features episodic premieres, advanced screenings, and both in-person and virtual discussions with the talent from some of the most exciting LGBTQIA+ programs available on television today.
The in-person festival events include:

QUEER AS FOLK presented by Peacock This is the world premiere screening of the new Peacock series, a vibrant reimagining of the groundbreaking British series exploring a diverse group of friends in New Orleans. The program includes a panel talkback with cast and creative team.
"Love, Victor" presented by HULU and DISNEY+ It is the show's third and final season, and OutFronts is proud to show the premier episode of the season! The program includes "Love, Victor's" showrunner and young cast present to discuss the impact of the show's run, what we might expect from season 3, and bid a farewell to the groundbreaking series.
QUEER FIREFIGHTERS ONSCREEN AND IRL Queer firefighters on TV sit down with their real-life counterparts to discuss being queer and saving lives. The in-person discussion will include Ronen Rubenstein (9-1-1: Lone Star), Brian Michael Smith (9-1-1: Lone Star), Traci Thoms (Station 19), others.
LEGENDARY LEGENDARY is the groundbreaking competition series now in season 3 on HBO Max. The OutFronts program includes LEGENDARY host and MC Dashaun Wesley will conduct a talk-show style look back at some of the most earth-shattering moments from the show's history, and a candid talk about all the unfolding drama of the current season.
The virtual events include:

Topic panels
Presented as virtual panels, these panels cover hot queer television topics. These include exploring social media influencers who have used their clout to cross over into the acting world – with Gigi Gorgeous, Kalen Allen, and Boman Martinez-Reid. Another panel looks at "TV's Queer Pioneers", with actors who were among the first to regularly appear as three-dimensional queer characters on television, including Wilson Cruz, Amber Benson, and Jane Sibbett. A panel looking to create the next icons spotlights actors who have created some of the most impactful queer characters of recent years, including Harvey Guillen (WHAT WE DO IN THE SHADOWS), Javicia Leslie (BATWOMAN), Brandon Scott Jones (GHOSTS), and Vico Ortiz (OUR FLAG MEANS DEATH).
Series panels
Presented as virtual panels, these programs feature discussions of hot shows and their new season offerings: a talk on SyFy and USA Network's CHUCKY moderated by Hannibal creator Bryan Fuller, with CHILD'S PLAY franchise creator Don Mancini and cast members Jennifer Tilly, Brad Dourif, Fiona Dourif, Zackary Arthur, and Bjorgvin Anarson; a one-on-one career-spanning conversation with comedy legend Paula Pell upon the release of GIRLS5EVA season two on Peacock; a discussion with the cast and creators of Freeform's MOTHERLAND: FORT SALEM in advance of the series' final season; a talk with GENTLEMAN JACK creator Sally Wainwright and actor Lydia Leonard; a focused conversation with the queer talent and characters from Showtime's smash-hit YELLOWJACKETS; as well as panels featuring talent from HBOMax's SORT OF and THE SEX LIVES OF COLLEGE GIRLS, VH1's RuPaul's DRAG RACE, Prime Video's HARLEM and THE WILDS, The CW's TOM SWIFT and THE 4400, and HIGH SCHOOL MUSICAL: THE MUSICAL – THE SERIES from Disney Plus and Disney Branded Television.
The inaugural year of OutFronts saw nearly 70,000 participants from across the globe. This year should see even more. "It's inspiring to know that one festival couldn't possibly cover all the wonderful LGBTQIA+ stories being told on television today," said Outfest's Director of Festival Programming, Mike Dougherty. "The OutFronts by no means represents an exhaustive account of all that is queer in TV, but they do gather a multitude of brilliantly talented queer artists and allies whose diversity of perspective and experience are on full display in these funny, entertaining, and emotional conversations. I can't wait to share them with the world."
It's time to join the Queer Television Fandom community, whether you want your seat to be in a happening LA theater, or in your own living room, your piece of the rainbow awaits! See you at OutFronts 2022!
All panel discussions will be free of charge to view online and via Outfest's OutMuseum platform. The OutFronts are presented by IMDb and media sponsors are The Los Angeles Blade, ABC7 Los Angeles, Clear Channel Outdoor, Edge Media, KCET/PBS SoCal, Pride Media, Queerty, Rainbow Media, Autostraddle, and Variety. RSVP and view the full calendar of The OutFronts programming at theoutfronts.com
**********************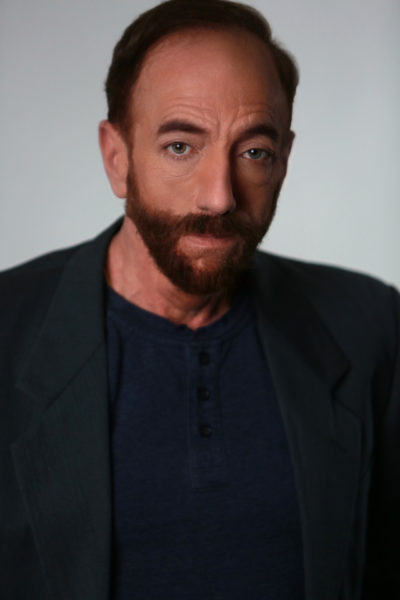 Rob Watson is the host of the popular Hollywood-based radio/podcast show RATED LGBT RADIO.
He is an established LGBTQ columnist and blogger having written for many top online publications including Parents Magazine, the Huffington Post, LGBTQ Nation, Gay Star News, the New Civil Rights Movement, and more. He served as Executive Editor for The Good Man Project, has appeared on MSNBC and been quoted in Business Week and Forbes Magazine. He is CEO of Watson Writes, a marketing communications agency, and can be reached at [email protected] .
Renowned queer film fest goes global with 'Outfest Now'
New streaming platform features movies, series, and much more
When John Ramirez and Stuart Timmons started an on-campus gay film festival at UCLA in 1979, they would not have been able to imagine that, 41 years later, it would be showcasing the work of queer filmmakers right in the living rooms of people around the world.
Known since 1994 as Outfest, the festival was officially founded (under the accurate but unwieldy name of "The Gay and Lesbian Media Festival and Conference") in 1982 and has been a fixture in the cultural life of LGBTQ Los Angeles ever since. Now grown into a non-profit global arts, media and entertainment organization, it not only continues to offer two annual world-class queer film festivals in LA every year (Outfest and Outfest Fusion, which highlights diversity in the LGBTQ community by featuring the work of people of color), but lives up to its stated mission – to "create visibility to diverse LGBTQIA+ stories and empower storytellers, building empathy to drive meaningful social change" – through mentorship, education programs, a screenwriting lab, workshops, fellowships, a robust Young Filmmakers Project and more.
In addition, the organization partners with the UCLA Film and Television Archive for a Legacy Project, the only program in the world dedicated to the archiving and restoration of LGBTQ films, which has to date established a collection of more than 41,000 items "and growing."
As if all that important work were not enough, Outfest has expanded itself once more by taking on another operation – and in so doing, has also expanded its reach by entering the quickly proliferating industry of streaming entertainment.
Outfest Now, which launched Oct. 20, is the festival's very own streaming platform, touted in their official description as "a year-round, always-on destination to meet the increasing demands for fresh storytelling with new perspectives within the LGBTQIA+ community." What that means is that subscribers get access to a "carefully curated collection" of feature-length and short-form narrative and documentary films, episodic series, and exclusive conversations. It represents a creative vanguard of queer voices along with a celebration of the community's legacy.
What it also means – and what makes the new platform significant – is that Outfest has made itself accessible to global audiences. For the first time, the content the organization offers can easily reach viewers anywhere, bringing stories, both true and fictional, that express diverse LGBTQ experiences from all across the community and elevate the visibility of many unrepresented identities and voices. Much of this material never finds commercial distribution; it makes a tour of the festival circuit and then struggles to self-market in the digital world, never gaining the opportunity to reach many of the viewers that might need to see it most. Outfest Now changes that dynamic and bridges the gap, which is good for the film artists, whose work becomes available to a much-expanded audience. And because they get to see that work, which they would otherwise never have seen, it's good for the audience, too.
There's another benefit embedded in the deal, as well, and it's arguably the most important of all in terms of long-term effect. As the first mission-driven platform of its kind, Outfest Now's revenues go directly to Outfest itself; that means anyone who subscribes will be helping to support and sustain the festival's year-round programs – including its work in promoting and enabling the work of LGBTQ+ film artists around the world, in nurturing and enabling the talent of new and exciting LGBTQ+ storytellers, and in preserving and archiving the legacy of queer cinema for future generations.
As Outfest Executive Director Damien S. Navarro puts it, "By subscribing, you are giving back while also gaining access to an ever-rotating exhibition of the best in queer cinema, television, music, stage and digital content – all handpicked for you, by one of the most renowned organizations in the world."
Such support is more vital to the organization now than ever, perhaps. Like all non-profit arts organizations, Outfest has been hard hit by the COVID crisis. Thanks to digital technology, the organization's 2020 summer film festival in Los Angeles was able to go on, as scheduled, through virtual presentations and a handful of socially distant live events (such as drive-in screenings), but with no end in sight and no certainty of how the long-term disruption of a global shutdown will impact the future of film and television content, shoring up support for the future is essential.
The organization's director of digital strategy, Tarah Malhotra-Feinberg, stresses the importance of staying ahead of the curve, telling us, "Outfest is doing vital work to increase representation, access and visibility across underrepresented and marginalized communities, which is more important than ever right now. Outfest is embracing technology and innovating its business model; that's why we continue to lead during the pandemic."
She also points out, "These aren't just great queer stories. This is some of the best content I've ever seen, full stop."
Outfest Now offers subscriptions on either a monthly or annual basis. It's affordable ($5.99 a month, with a 10 percent discount on the yearly option), at a time when many potential audience members might be keeping a careful watch on their budget, and it includes not only access to a year-round selection of content from Outfest's diverse library of short and feature film titles, but also episodic series, curated collections, and live streamed events – such as conversations with creators, casts and crews every Tuesday, and watch parties every Thursday, "presenting a year-round supplement to the content that is sorely lacking in the community," according to Outfest's official publicity. Subscribers can customize their own experiences with a personalized watch list, on-demand viewing, the ability to download for offline viewing and the same kind of simple navigation that has come to be expected as standard for any leading streaming service.
Among the major film titles available on launch are the critically acclaimed, BAFTA-nominated "God's Own Country," Outfest LA's 2017 winner "Saturday Church" (starring Indya Moore and Mj Rodriguez of "Pose"), Jonathan Lisecki's Spirit Award-nominated "Gayby," and the Emmy-nominated series "Razor Tongue," created by and starring Rain Valdez. In addition, there are curated film collections grouped under such categories as "Family Matters," "Coming Out and Coming of Age," "Brief Encounters," and – just in time for your seasonal entertainment pleasure – "HallowKWEEN."
While it's true that the selection available at launch might seem a bit slim in comparison to streaming giants like Amazon and Netflix, there are plans to "exhibit an ever-growing rotation of contemporary as well as historical works," in the words of Farhaad Virani, Outfest board member and Associate General Counsel at Amazon Studios, so subscribers can rest assured that a steady stream of new and exciting queer content will be coming their way each month.
If you're looking for a full listing of the line-up available, you can find it by going to the platform's website – outfestnow.com – and clicking on "browse." While you're there, you can find out more details about Outfest and its mission.
And, of course, you can also subscribe, making yourself an official supporter of one of the most respected and influential LGBTQ+ film festivals in the world, right from the comfort of your own couch.
A reinvented Outfest set to bring LGBTQ cinema into the age of social distancing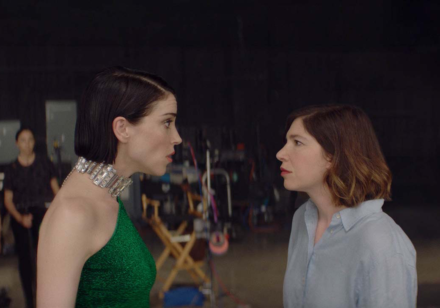 For Outfest, the show must go on.
Despite the continuing pandemic, the renowned Los Angeles' LGBTQ film festival will kick off this week (on August 20), even without being able to host its comprehensive roster of screenings at the usual in-person venues. Instead, the fest will move online, allowing supporters, subscribers, and even just fans of world-class LGBTQ cinema access to more than 160 participating films – among them, 35 world premieres, 10 North American premieres and four US premieres.
This is great news for the many Angelenos who look forward annually to immersing themselves in the fresh, diverse, and exciting new features and shorts offered by Outfest since its humble but ambitious beginnings at UCLA in 1982. Even better news, perhaps, is that not all the screenings will be virtual. The festival has lined up a series of drive-in events, under the title "Outfest LA Under the Stars," to take place at Malibu's Calamigos Ranch. It's the first time in Outfest's 38-year history that audiences will be able to enjoy a film from the privacy – not to mention the safety – of their cars.
The venue has scheduled screenings across six-nights on two lots, including kick-off and closing events, and will launch with the LA premiere of "The Nowhere Inn," a Sundance entry starring musicians Annie Clark and Carrie Brownstein in a reality-bending twist of Clark's alt-pop star persona St. Vincent. The additional live screenings will include the trans-themed modern-day western, "Cowboys," starring Steve Zahn and Ann Dowd ("The Handmaid's Tale"), the Latinx romance, "La Leyenda Negra," the pre-Stonewall drag documentary, "P.S. Burn this Letter Please ," and the world premiere of Outfest alum Travis Fine's "Two Eyes," a century-spanning interwoven narrative exploring queer expression across three different eras in the American West.
More than 70 percent of the films in this year's Outfest were directed by women, transgender and POC filmmakers; the festival also includes several films originally scheduled for other festivals, such as the aforementioned "P.S. Burn This Letter Please" and "Cowboys," which along with the also-slated Big Freedia anti-gun advocacy doc "Freedia Got A Gun" were selected for Tribeca, and SXSW premiere titles including "The Carnivores" and Outfest LA's US centerpiece selection "Shiva Baby," starring Rachel Sennott, Dianna Agron, and Fred Melamed.
Outfest's other centerpiece selections include the Posy Dixon-helmed documentary "Keyboard Fantasies: The Beverly Glenn-Copeland Story," International Centerpiece "Monsoon" (directed by Sundance and Outfest alum Hong Khaou and starring Henry Golding), and Breakthrough Centerpiece "The Obituary of Tunde Johnson," the feature-film directing debut of "Everybody Hates Chris" co-creator Ali LeRoi.
"Two Eyes," which will be Outfest's closing film, will also screen on the festival's digital platform.
Other notable titles at this year's festival include "Three Chords and a Lie," a documentary about gay country music artist Brandon Stansell's return to his conservative hometown which will be presented with a drive-in concert, and the world premiere of Emmy-nominated actor Scott Turner Schofield's one-man show "Becoming a Man in 127 Easy Steps," in which viewers can interactively choose from among the 127 segments created by Schofield.
Mike Dougherty, Outfest's director of programming, says, "In this brand new, uncharted territory of digital festivals, we are honored that so many wonderful films have entrusted Outfest LA to be their festival home. I'm incredibly excited that this stunning array of diverse talent — which represents Outfest's continued mission to showcase the best work from LGBTQIA+ artists — will be more accessible than ever before."
Executive Director Damien S. Navarro adds, "This year's film festival is not only a reflection of Outfest's historic trajectory — mixing innovation with media to cast an ever-widening net of diverse and global stories — it is also a testament to Outfest's commitment to thrive in a moment in which the future of live events, independent film, and our own rights are threatened."
Participating films will compete for jury and audience awards. U.S. narrative feature jurors include filmmaker James Sweeney ("Straight Up"); Neon's director of acquisitions Ayo Kepher-Maat, Neon; and film critic Caden Mark Gardner. International narrative feature jurors are former AFI Fest and Film Independent artistic director Jacqueline Lyanga; Inside Out Toronto director of programming Andrew Murphy, and filmmaker Isabel Sandoval ("Lingua Franca"). Documentary jurors include filmmakers Sam Feder ("Disclosure"); Ben-Alex Dupris (Outfest winner "Sweetheart Dancers"), and Daresha Kyi ("Chavela"). International narrative shorts jurors are filmmakers Daniel Laabs (Outfest winner "Jules of Light and Dark"), Lauren Wolkstein ("The Strange Ones"); and Aurora Guerrero ("Gentefied"). U.S. narrative short jurors include actor Brian Michael Smith ("911: Lone Star"), and filmmakers Gillian Horvat ("I Blame Society") and Carly Usdin ("Suicide Kale").
Outfest is presented by Warner Media and runs Aug. 20-30. Information and tickets, along with a full line-up of scheduled films, can be accessed at the festival's website.