Los Angeles Outfest 2021 film festival, a glittering success
Both Outfest the festival and Outfest the organization are successful case studies on how a business can grow, evolve and thrive.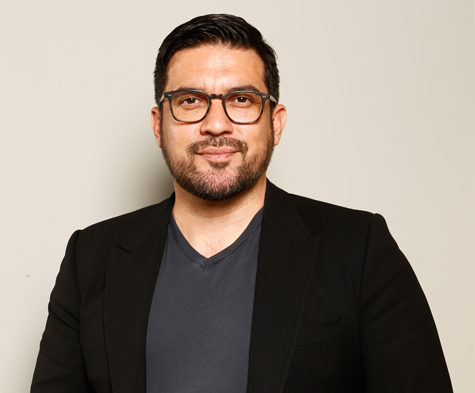 LOS ANGELES – That's a wrap! Outfest closed out its 2021 festival Sunday August 22 at The Orpheum Theatre with a colorful celebration. The night was a glittering success, a happy reminder of pre-covid times and a credit to the leadership of Outfest's bold new executive director, Damien Navarro.
The Closing Night Gala featured a screening of the documentary feature, Fanny: The Right to Rock, and a live reunion performance from Fanny and her band – the first all-female rock band to release an album with a major label back in the mid 1970's.
Oscar nominated actor Elliot Page also appeared via video message to accept Outfest's Achievement Award. Page, who came out as transgender last December, praised the film festival for "an incalculable amount of positive change and transformation in this world."
Page confessed to the Outfest team "I don't know that I'd be sitting here without the work that you've done and continue to do and the space and the platform you've created for so many voices and stories to get out there and to reach people."
Outfest is a really big deal. For up and coming queer filmmakers it's a lucrative career launchpad and networking goldmine. For hot indie feature films, it's a festival must-stop and a respected laurel for the poster. For the city of LA, it's an incredible week of films, panels and programs, and for the queer community its a vital fighter in the battle for more LGBTQ+ representation in media.
Outfest Los Angeles LGBTQ Film Festival is the largest LGBTQ+ film festival in the world. Founded in 1982 by a couple of UCLA students, its soon to celebrate its 40th birthday. This year's festival ran from August 13-22 and featured full length feature films such as the incredible film 'Firebird,' short films, panel discussions, outdoor festivities, indoor screenings (for vaccinated attendees) and exclusive online festival programming – that extended through till Wednesday, August 25.
But Outfest the organization is more than just the film festival, it's also an educational resource, and a programming-laden Eden for queer artists. The groundbreaking organization now boasts many branches. Outfest Forward is a development program for underrepresented artists to build their entertainment careers.
The Netflix Fund for Creative Equity recently invested $100 million in The Outfest Screenwriting Lab, a valuable incubator for new talent. Outfest works to nurture, promote and celebrate the incredible work of LGBTQ+ creators.
Both Outfest the festival and Outfest the organization are successful case studies on how a business can grow, evolve and thrive. Extending outreach and investing in future LGBTQ+ storytellers has been one of the largest pushes made by the bold new executive director, Damien Navarro. 
In 2019, the board of directors of Outfest took a giant step forward in hiring Damien Navarro as executive director. Damien Navarro is a native Angeleno, start-up entrepreneur, cinephile and urban farmer. He boasts an impressive resume, a well tended garden of startups, consulting firms and businesses.
Navarro began his career as an entrepreneur, founding and then later selling his digital marketing and tech consulting agency. Fresh out of college and eager to create content, Navarro founded Earthbound Media Group with a group of friends. Fifteen years passed and the company was suddenly working with huge house-hold name brands.
Eager to get back to creating content, Navarro changed the name to Brighter Collective and sold off his first company. From there he founded The Institute, a marketing, fundraising and consulting firm. Navarro also served as a faculty member at Chapman University's Dodge College of Film & Media Arts; and yes, he ran Monkey Business Farms, the Laurel Canyon micro-farm, with his husband, Adam.
Navarro's position at Outfest comfortably sits at the intersection of his multifaceted career, which must have made him an obvious pick for executive director. "The reason I chose this next career move was to challenge myself," Navarro said on a phone call with The Los Angeles Blade.
Navarro said he has not only grown as a leader, but as a queer person. His almost two years with the company were a time of great reflection and introspection not only for him, but for the company as well.
When the landmine of Covid hit Navarro saw the catastrophe as the perfect opportunity to bring in his skills and expertise as a leader in the business world – evaluating what works, what needs changing and then moving forward with the confidence and assurance of a seasoned businessman. "You really realize that culture plays a role in any business," Navarro shares, "the culture is the way you impact change. Working with the board, with investors, with the community." thus began Navarro's process of adapting the culture of Outfest to become "a culture of change".
When Navarro began at Outfest much of the programming had gone unchanged for years. The evolution and expansion of many Outfest programs had stalled because of a lack of funding or lack of support. Nose to the grindstone, focused on funding and just staying open, Outfest had gotten caught in the hamster wheel many nonprofits and many arts organizations find themselves in. 2020 provided the time for revitalization.
Here's how Damien Navarro did it. Navarro said "step one is to breathe." Before enacting any changes, big or small, Navarro recommends finding presence in the present, grounding yourself and saying "today we're okay." For step two, he evaluated all the programs currently in place and asked "does this still meet the intended mission or impact?" For step three, he made changes. 
For Navarro, the most important improvement was for the film festival and its programming to reach new communities. His goal: have Outfest reflect all of Los Angeles, "not just West Hollywood." The festival has taken strides to connect with previously unrecognized talent in previously unexplored (underprivileged) neighborhoods, cultivating the next generation of filmmakers.
This year, in the short film programs, Outfest will be awarding three $5,000 cash awards to the Short Form Jury Winners to be announced later. "It's not enough for us to give stars and certificates," said Navarro, "we have to put real money in the hands of the filmmakers."
Outfest FOMO? Where to still catch the best of Outfest 2022
Your exclusive guide to making up for your inexcusable absence at L.A.'s LGBTQ+ film festival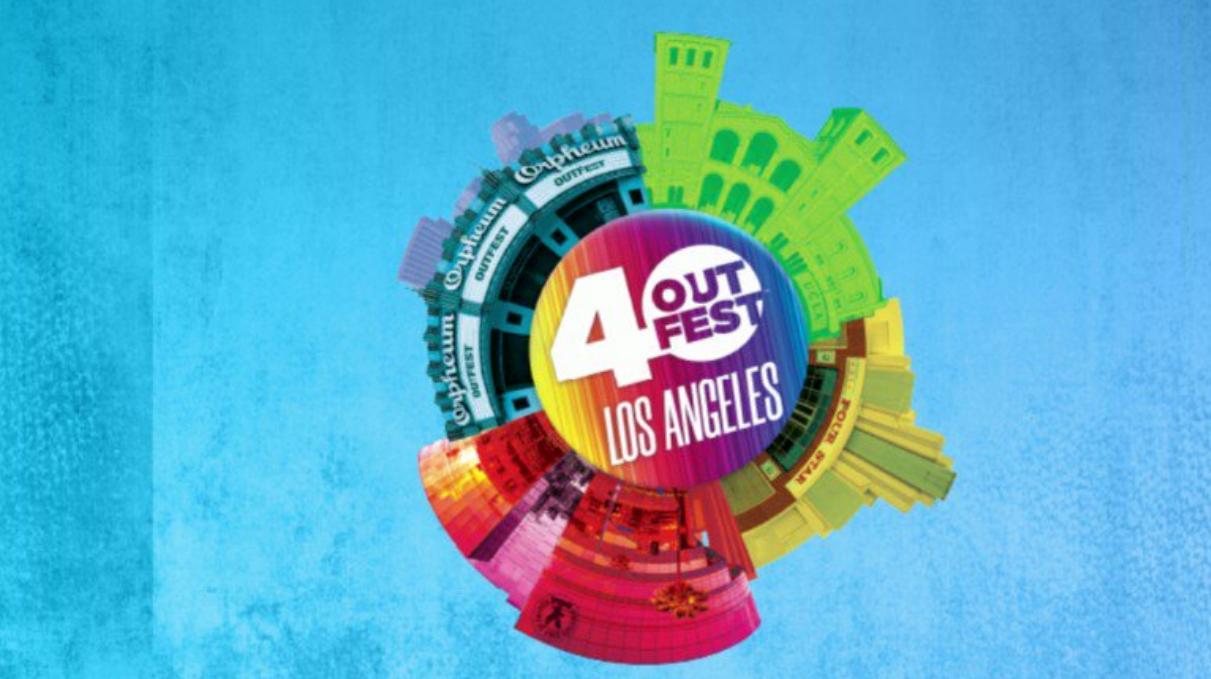 LOS ANGELES – Maybe you had other plans. Maybe you had Omicron angst. Maybe you forgot. Whatever your reasons, you'd be right to be kicking yourself now for missing Outfest's triumphant 40th edition, which just wrapped its 10-day July presentation of cutting-edge LGBTQ+ entertainment, including more than 200 films, over 40 world premieres, and dozens of red carpets and parties, all attended by more than 30,000 people. But no, not you.
While we can't recreate the uniquely festive vibe of Outfesting for you, we can give you the exclusive skinny on where you can still catch many of the best films from Outfest '22. Just a few years ago, you would've been mostly S.O.L. after Outfest was finished, having to wait months for a small handful of the festival's best selections to eventually appear for quick runs at L.A. arthouse theatres. But thanks to the acceleration of everything virtual during the pandemic, many of the top titles from this year's Outfest will be available soon on your favorite streaming device – and some already are.
NOW ON STREAMING SERVICES, OR COMING SOON
This year's Outfest opener, the world premiere of Anything's Possible, Billy Porter's fun and groundbreaking directorial debut starring Eva Reign and Abubakr Ali in a trans-inclusive high school romance, is already streaming on Amazon Prime Video. Also already on Prime Video via its Mubi partnership is Moneyboys, first-time writer/director C.B. Yi's gorgeous and moving depiction of a young man from the Chinese countryside navigating the physical and emotional complexities of Beijing sex work. The Todd Haynes masterpiece Far from Heaven, which celebrated its 20th anniversary at Outfest 2022 with a screening attended by Haynes, star Julianne Moore, and producer Cristine Vachon, is currently streaming on Prime Video and several other services, including Apple TV, Vudu, YouTube and Google Play.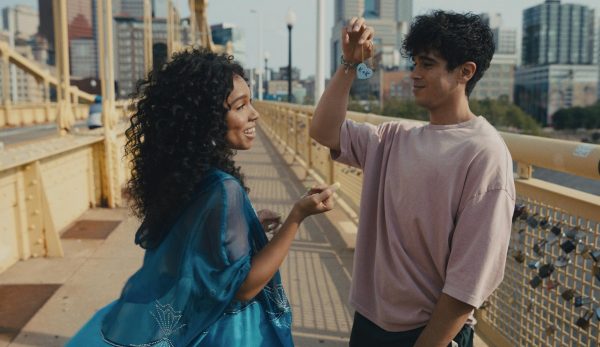 Coming to Netflix on August 11 is Stay on Board: The Leo Baker Story, which chronicles pro skateboarder Leo Baker's brave quest to make space for himself in the sport as a trans man. Directed by Nicola Marsh and Giovanni Reda, the film had its world premiere at Outfest and picked up the Audience Award for Best Documentary Feature. Another Outfest 2022 crowd pleaser, winning the Audience Award for Best Episodic, was the Samantha Lee-directed interabled queer romance series Sleep with Me, which will debut on Filipino streaming service iWantTFC on August 15.
They/Them, the LGBTQ+ conversion camp-set horror flick co-starring Kevin Bacon and directed by John Logan that had its world premiere on Outfest's Closing Night, comes to Peacock on August 5 as the streaming service's first-ever original feature film. A little further down the road on December 1, the fascinating Pat Rocco Dared, directed by Bob Christie and Morris Chapdelaine and exploring the life and important work of longtime L.A. entertainer, activist, and erotic filmmaker Pat Rocco, will come to Vimeo on Demand.
VIRTUAL SCREENINGS AT UPCOMING FILM FESTIVALS
Though it was virtually nonexistent as an option just a few years ago, savvy cinema lovers can now catch certain Outfest films after the festival is over via the virtual platforms of other festivals around the country. Your window for watching will almost always be brief, so it'll take more planning than with mainstream streaming services – but it's a welcome second chance to catch some great films that would've otherwise been much more difficult to ever see again.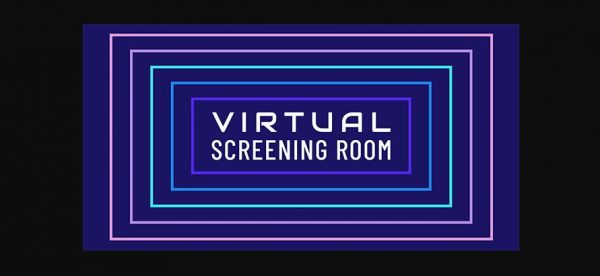 Fortunately for us, this year's edition of CinemaQ, Denver's LGBTQ+ film festival, will soon be offering virtual screenings of several excellent fresh-from-Outfest films during its August 11 to 14 run. These include Unidentified Objects, the reality-bending queer road trip movie that picked up both the Grand Jury Prize for Outstanding Performance in a North American Narrative Feature and the Audience Award for Best Narrative Feature at Outfest; Jeannette, which follows the courageous but complicated journey of a Pulse Nightclub massacre survivor, and garnered a Documentary Feature Honorable Mention at Outfest; All Man: The International Male Story, which traces the sexy and influential history of International Male magazine; Chase Joynt's Framing Agnes, a hybrid documentary revolving around an outspoken trans participant in a 1950s gender study at UCLA that's already receiving 2023 Oscar buzz; Loving Highsmith, a portrait of famed lesbian novelist Patricia Highsmith; and Mama Bears, about a community of Christian mothers of LGBTQ+ children who fiercely advocate for queer rights.
A few weeks later from August 24 to 28 at aGLIFF Prism 35, Austin, Texas's LGBTQ+ film festival, virtually screening will be A Run for More, a moving doc that follows trans Latina political candidate Frankie Gonzales-Wolfe as she runs for office in a less than fully friendly Texas district.
Though apparently not yet scheduled, several Outfest standouts will almost certainly screen virtually at additional festivals later this year, including the poignant, funny, and terrifically-acted gay buddy story Chrissy Judy from writer/director/star Todd Flaherty; Outfest Grand Jury Prize for Outstanding Documentary Feature Sirens, which follows the members of the only all-female thrash metal band in the Middle East; and the sweet doc Art and Pep, about the longtime owners of iconic Chicago gay bar Sidetrack. Upcoming festival dates should be announced soon on these films' linked sites.
COMING TO L.A. THEATRES (HOPEFULLY)
As L.A.'s arthouse movie theatre landscape continues to dwindle, these days only the very cream of the Outfest crop stands much chance of ever seeing theatrical releases around town. The most promising among these is the incredibly powerful Nelly & Nadine, Magnus Gertten's stunning documentary about two women who met in a German concentration camp and wound up spending the rest of their lives together, for which Wolfe Releasing is planning a late 2022 theatrical and streaming release.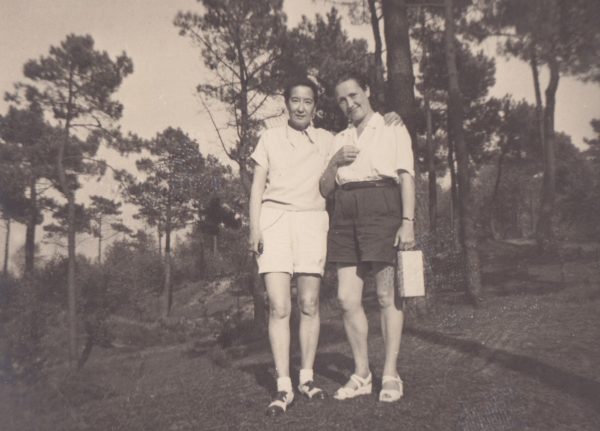 Another strong local theatrical contender is Dos Estaciones, the winner of Outfest's Grand Jury Prize for Outstanding Screenplay in a North American Narrative Feature. The story of struggling rural Mexico tequila factory owner Maria and her affection for her new employee, the film will open at NYC's IFC Center on September 9, so an L.A. run will hopefully follow. Please Baby Please, a fellow Outfest jury winner (for Outstanding North American Narrative Feature) about a newlywed couple whose sexual identities are awakened when they become the obsession of a greaser gang, will reportedly be released in theatres this fall.