Blow your mind with today's hottest Queer TV- 2nd annual OutFronts
Queer television is here, and it is just getting started to shine.  Buckle your rainbow belts, this unicorn is ready to fly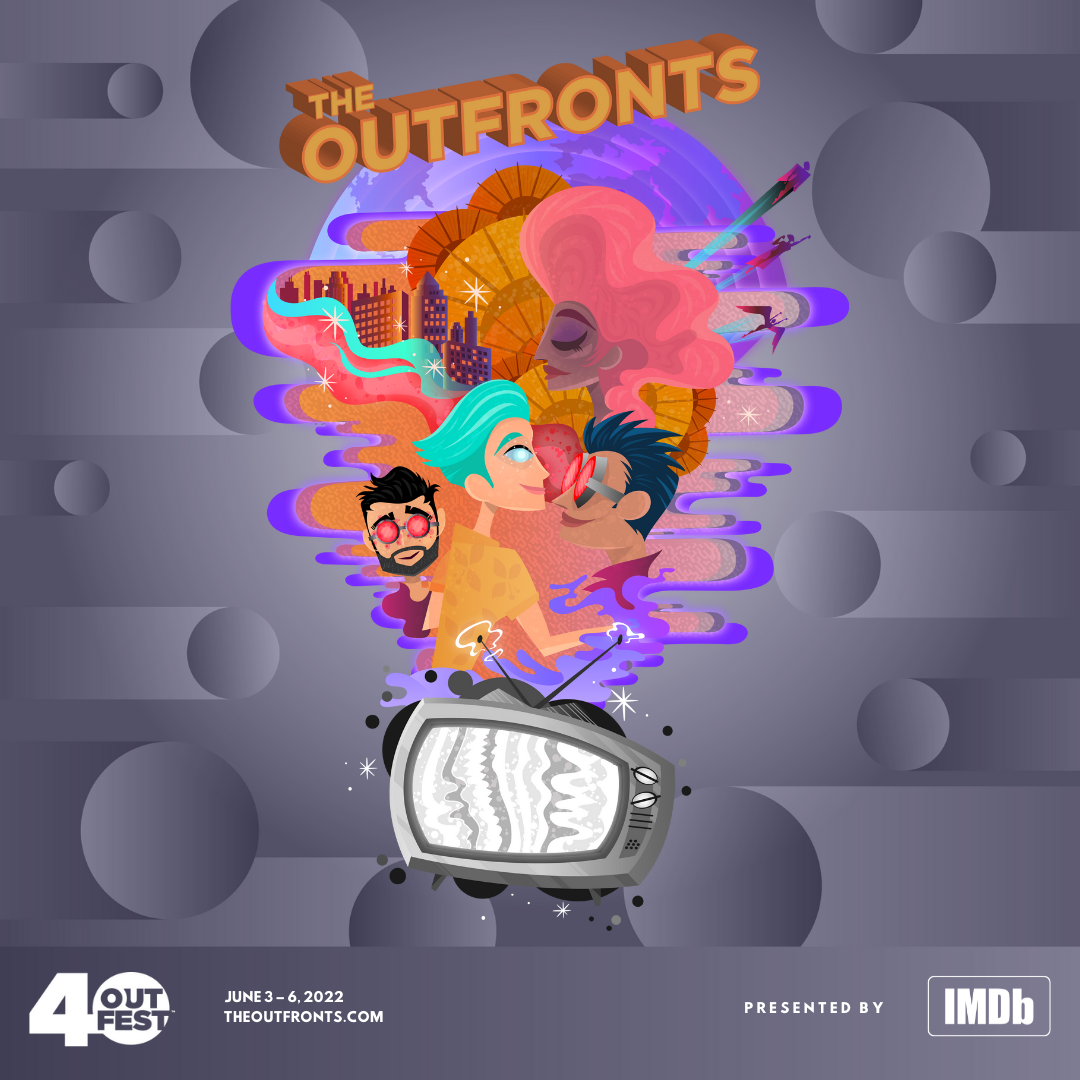 WEST HOLLYWOOD – Back in the day, getting a whisp of any queer media, whether it was a short "gay" movie or a quick queer themed storyline, was hard to come by. Sure, there was OutFest started in 1982 by some UCLA students. Roseanne kissing a girl, a lesbian wedding on Friends, and Ellen's bursting media's mind before it crashed and burned her.
Not anymore. OutFest has made that clear with its second annual OutFronts, a four-day hybrid festival. Queer television is here, and it is just getting started to shine. Buckle your rainbow belts, this unicorn is ready to fly.
The festival combines free-to-view virtual panel discussions with ticketed in-person events as part of the Los Angeles area's Pride season. The festival kicks off on Friday June 3rd and extends through Monday, June 6th. It features episodic premieres, advanced screenings, and both in-person and virtual discussions with the talent from some of the most exciting LGBTQIA+ programs available on television today.
The in-person festival events include:

QUEER AS FOLK presented by Peacock This is the world premiere screening of the new Peacock series, a vibrant reimagining of the groundbreaking British series exploring a diverse group of friends in New Orleans. The program includes a panel talkback with cast and creative team.
"Love, Victor" presented by HULU and DISNEY+ It is the show's third and final season, and OutFronts is proud to show the premier episode of the season! The program includes "Love, Victor's" showrunner and young cast present to discuss the impact of the show's run, what we might expect from season 3, and bid a farewell to the groundbreaking series.
QUEER FIREFIGHTERS ONSCREEN AND IRL Queer firefighters on TV sit down with their real-life counterparts to discuss being queer and saving lives. The in-person discussion will include Ronen Rubenstein (9-1-1: Lone Star), Brian Michael Smith (9-1-1: Lone Star), Traci Thoms (Station 19), others.
LEGENDARY LEGENDARY is the groundbreaking competition series now in season 3 on HBO Max. The OutFronts program includes LEGENDARY host and MC Dashaun Wesley will conduct a talk-show style look back at some of the most earth-shattering moments from the show's history, and a candid talk about all the unfolding drama of the current season.
The virtual events include:

Topic panels
Presented as virtual panels, these panels cover hot queer television topics. These include exploring social media influencers who have used their clout to cross over into the acting world – with Gigi Gorgeous, Kalen Allen, and Boman Martinez-Reid. Another panel looks at "TV's Queer Pioneers", with actors who were among the first to regularly appear as three-dimensional queer characters on television, including Wilson Cruz, Amber Benson, and Jane Sibbett. A panel looking to create the next icons spotlights actors who have created some of the most impactful queer characters of recent years, including Harvey Guillen (WHAT WE DO IN THE SHADOWS), Javicia Leslie (BATWOMAN), Brandon Scott Jones (GHOSTS), and Vico Ortiz (OUR FLAG MEANS DEATH).
Series panels
Presented as virtual panels, these programs feature discussions of hot shows and their new season offerings: a talk on SyFy and USA Network's CHUCKY moderated by Hannibal creator Bryan Fuller, with CHILD'S PLAY franchise creator Don Mancini and cast members Jennifer Tilly, Brad Dourif, Fiona Dourif, Zackary Arthur, and Bjorgvin Anarson; a one-on-one career-spanning conversation with comedy legend Paula Pell upon the release of GIRLS5EVA season two on Peacock; a discussion with the cast and creators of Freeform's MOTHERLAND: FORT SALEM in advance of the series' final season; a talk with GENTLEMAN JACK creator Sally Wainwright and actor Lydia Leonard; a focused conversation with the queer talent and characters from Showtime's smash-hit YELLOWJACKETS; as well as panels featuring talent from HBOMax's SORT OF and THE SEX LIVES OF COLLEGE GIRLS, VH1's RuPaul's DRAG RACE, Prime Video's HARLEM and THE WILDS, The CW's TOM SWIFT and THE 4400, and HIGH SCHOOL MUSICAL: THE MUSICAL – THE SERIES from Disney Plus and Disney Branded Television.
The inaugural year of OutFronts saw nearly 70,000 participants from across the globe. This year should see even more. "It's inspiring to know that one festival couldn't possibly cover all the wonderful LGBTQIA+ stories being told on television today," said Outfest's Director of Festival Programming, Mike Dougherty. "The OutFronts by no means represents an exhaustive account of all that is queer in TV, but they do gather a multitude of brilliantly talented queer artists and allies whose diversity of perspective and experience are on full display in these funny, entertaining, and emotional conversations. I can't wait to share them with the world."
It's time to join the Queer Television Fandom community, whether you want your seat to be in a happening LA theater, or in your own living room, your piece of the rainbow awaits! See you at OutFronts 2022!
All panel discussions will be free of charge to view online and via Outfest's OutMuseum platform. The OutFronts are presented by IMDb and media sponsors are The Los Angeles Blade, ABC7 Los Angeles, Clear Channel Outdoor, Edge Media, KCET/PBS SoCal, Pride Media, Queerty, Rainbow Media, Autostraddle, and Variety. RSVP and view the full calendar of The OutFronts programming at theoutfronts.com
**********************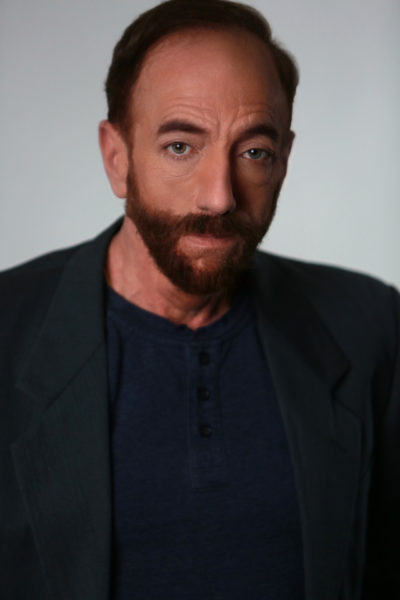 Rob Watson is the host of the popular Hollywood-based radio/podcast show RATED LGBT RADIO.
He is an established LGBTQ columnist and blogger having written for many top online publications including Parents Magazine, the Huffington Post, LGBTQ Nation, Gay Star News, the New Civil Rights Movement, and more. He served as Executive Editor for The Good Man Project, has appeared on MSNBC and been quoted in Business Week and Forbes Magazine. He is CEO of Watson Writes, a marketing communications agency, and can be reached at [email protected] .
Outfest FOMO? Where to still catch the best of Outfest 2022
Your exclusive guide to making up for your inexcusable absence at L.A.'s LGBTQ+ film festival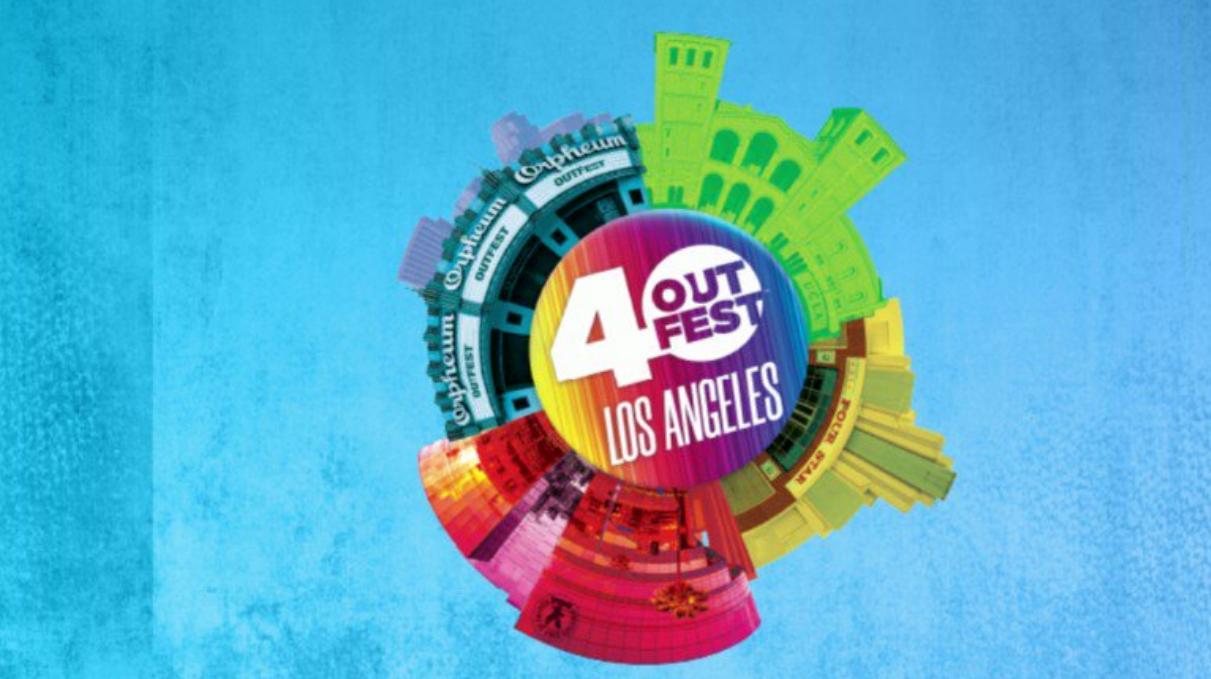 LOS ANGELES – Maybe you had other plans. Maybe you had Omicron angst. Maybe you forgot. Whatever your reasons, you'd be right to be kicking yourself now for missing Outfest's triumphant 40th edition, which just wrapped its 10-day July presentation of cutting-edge LGBTQ+ entertainment, including more than 200 films, over 40 world premieres, and dozens of red carpets and parties, all attended by more than 30,000 people. But no, not you.
While we can't recreate the uniquely festive vibe of Outfesting for you, we can give you the exclusive skinny on where you can still catch many of the best films from Outfest '22. Just a few years ago, you would've been mostly S.O.L. after Outfest was finished, having to wait months for a small handful of the festival's best selections to eventually appear for quick runs at L.A. arthouse theatres. But thanks to the acceleration of everything virtual during the pandemic, many of the top titles from this year's Outfest will be available soon on your favorite streaming device – and some already are.
NOW ON STREAMING SERVICES, OR COMING SOON
This year's Outfest opener, the world premiere of Anything's Possible, Billy Porter's fun and groundbreaking directorial debut starring Eva Reign and Abubakr Ali in a trans-inclusive high school romance, is already streaming on Amazon Prime Video. Also already on Prime Video via its Mubi partnership is Moneyboys, first-time writer/director C.B. Yi's gorgeous and moving depiction of a young man from the Chinese countryside navigating the physical and emotional complexities of Beijing sex work. The Todd Haynes masterpiece Far from Heaven, which celebrated its 20th anniversary at Outfest 2022 with a screening attended by Haynes, star Julianne Moore, and producer Cristine Vachon, is currently streaming on Prime Video and several other services, including Apple TV, Vudu, YouTube and Google Play.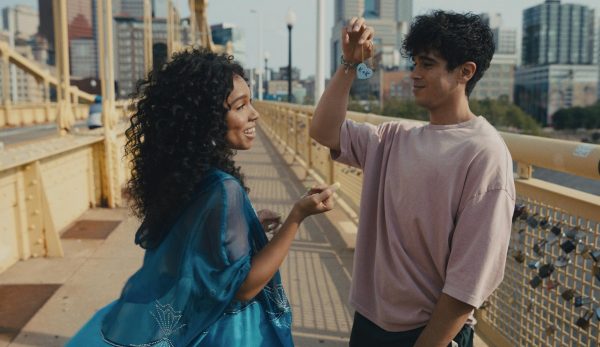 Coming to Netflix on August 11 is Stay on Board: The Leo Baker Story, which chronicles pro skateboarder Leo Baker's brave quest to make space for himself in the sport as a trans man. Directed by Nicola Marsh and Giovanni Reda, the film had its world premiere at Outfest and picked up the Audience Award for Best Documentary Feature. Another Outfest 2022 crowd pleaser, winning the Audience Award for Best Episodic, was the Samantha Lee-directed interabled queer romance series Sleep with Me, which will debut on Filipino streaming service iWantTFC on August 15.
They/Them, the LGBTQ+ conversion camp-set horror flick co-starring Kevin Bacon and directed by John Logan that had its world premiere on Outfest's Closing Night, comes to Peacock on August 5 as the streaming service's first-ever original feature film. A little further down the road on December 1, the fascinating Pat Rocco Dared, directed by Bob Christie and Morris Chapdelaine and exploring the life and important work of longtime L.A. entertainer, activist, and erotic filmmaker Pat Rocco, will come to Vimeo on Demand.
VIRTUAL SCREENINGS AT UPCOMING FILM FESTIVALS
Though it was virtually nonexistent as an option just a few years ago, savvy cinema lovers can now catch certain Outfest films after the festival is over via the virtual platforms of other festivals around the country. Your window for watching will almost always be brief, so it'll take more planning than with mainstream streaming services – but it's a welcome second chance to catch some great films that would've otherwise been much more difficult to ever see again.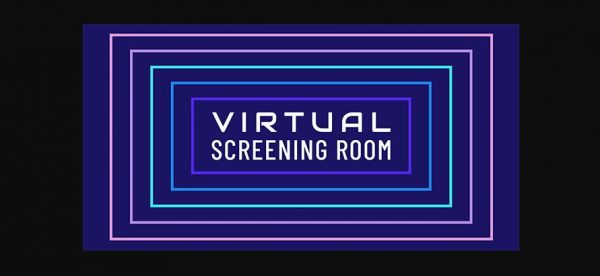 Fortunately for us, this year's edition of CinemaQ, Denver's LGBTQ+ film festival, will soon be offering virtual screenings of several excellent fresh-from-Outfest films during its August 11 to 14 run. These include Unidentified Objects, the reality-bending queer road trip movie that picked up both the Grand Jury Prize for Outstanding Performance in a North American Narrative Feature and the Audience Award for Best Narrative Feature at Outfest; Jeannette, which follows the courageous but complicated journey of a Pulse Nightclub massacre survivor, and garnered a Documentary Feature Honorable Mention at Outfest; All Man: The International Male Story, which traces the sexy and influential history of International Male magazine; Chase Joynt's Framing Agnes, a hybrid documentary revolving around an outspoken trans participant in a 1950s gender study at UCLA that's already receiving 2023 Oscar buzz; Loving Highsmith, a portrait of famed lesbian novelist Patricia Highsmith; and Mama Bears, about a community of Christian mothers of LGBTQ+ children who fiercely advocate for queer rights.
A few weeks later from August 24 to 28 at aGLIFF Prism 35, Austin, Texas's LGBTQ+ film festival, virtually screening will be A Run for More, a moving doc that follows trans Latina political candidate Frankie Gonzales-Wolfe as she runs for office in a less than fully friendly Texas district.
Though apparently not yet scheduled, several Outfest standouts will almost certainly screen virtually at additional festivals later this year, including the poignant, funny, and terrifically-acted gay buddy story Chrissy Judy from writer/director/star Todd Flaherty; Outfest Grand Jury Prize for Outstanding Documentary Feature Sirens, which follows the members of the only all-female thrash metal band in the Middle East; and the sweet doc Art and Pep, about the longtime owners of iconic Chicago gay bar Sidetrack. Upcoming festival dates should be announced soon on these films' linked sites.
COMING TO L.A. THEATRES (HOPEFULLY)
As L.A.'s arthouse movie theatre landscape continues to dwindle, these days only the very cream of the Outfest crop stands much chance of ever seeing theatrical releases around town. The most promising among these is the incredibly powerful Nelly & Nadine, Magnus Gertten's stunning documentary about two women who met in a German concentration camp and wound up spending the rest of their lives together, for which Wolfe Releasing is planning a late 2022 theatrical and streaming release.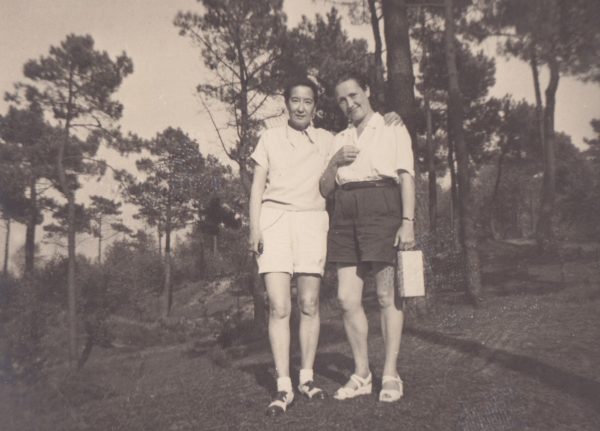 Another strong local theatrical contender is Dos Estaciones, the winner of Outfest's Grand Jury Prize for Outstanding Screenplay in a North American Narrative Feature. The story of struggling rural Mexico tequila factory owner Maria and her affection for her new employee, the film will open at NYC's IFC Center on September 9, so an L.A. run will hopefully follow. Please Baby Please, a fellow Outfest jury winner (for Outstanding North American Narrative Feature) about a newlywed couple whose sexual identities are awakened when they become the obsession of a greaser gang, will reportedly be released in theatres this fall.