Blow your mind with today's hottest Queer TV- 2nd annual OutFronts
Queer television is here, and it is just getting started to shine.  Buckle your rainbow belts, this unicorn is ready to fly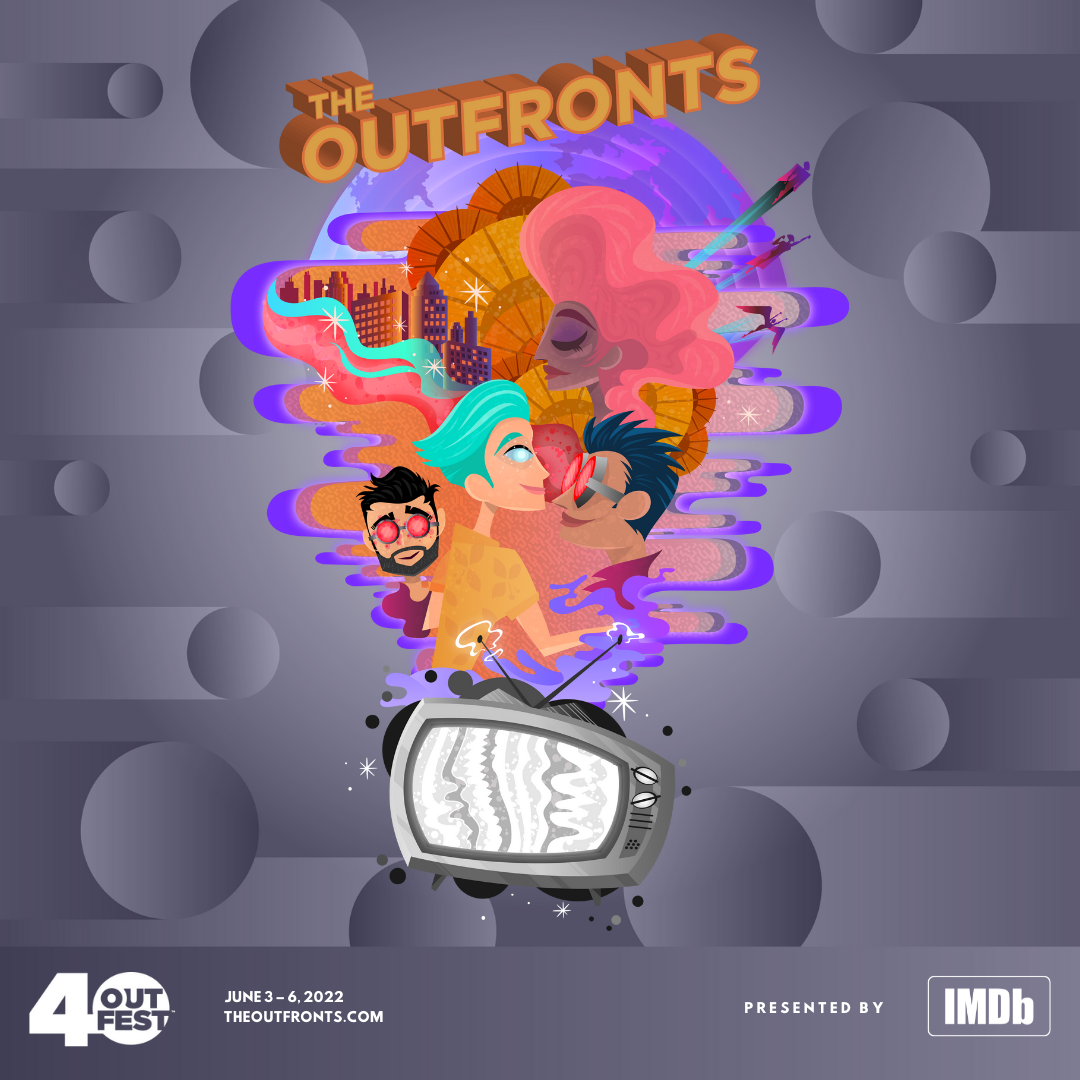 WEST HOLLYWOOD – Back in the day, getting a whisp of any queer media, whether it was a short "gay" movie or a quick queer themed storyline, was hard to come by. Sure, there was OutFest started in 1982 by some UCLA students. Roseanne kissing a girl, a lesbian wedding on Friends, and Ellen's bursting media's mind before it crashed and burned her.
Not anymore. OutFest has made that clear with its second annual OutFronts, a four-day hybrid festival. Queer television is here, and it is just getting started to shine. Buckle your rainbow belts, this unicorn is ready to fly.
The festival combines free-to-view virtual panel discussions with ticketed in-person events as part of the Los Angeles area's Pride season. The festival kicks off on Friday June 3rd and extends through Monday, June 6th. It features episodic premieres, advanced screenings, and both in-person and virtual discussions with the talent from some of the most exciting LGBTQIA+ programs available on television today.
The in-person festival events include:

QUEER AS FOLK presented by Peacock This is the world premiere screening of the new Peacock series, a vibrant reimagining of the groundbreaking British series exploring a diverse group of friends in New Orleans. The program includes a panel talkback with cast and creative team.
"Love, Victor" presented by HULU and DISNEY+ It is the show's third and final season, and OutFronts is proud to show the premier episode of the season! The program includes "Love, Victor's" showrunner and young cast present to discuss the impact of the show's run, what we might expect from season 3, and bid a farewell to the groundbreaking series.
QUEER FIREFIGHTERS ONSCREEN AND IRL Queer firefighters on TV sit down with their real-life counterparts to discuss being queer and saving lives. The in-person discussion will include Ronen Rubenstein (9-1-1: Lone Star), Brian Michael Smith (9-1-1: Lone Star), Traci Thoms (Station 19), others.
LEGENDARY LEGENDARY is the groundbreaking competition series now in season 3 on HBO Max. The OutFronts program includes LEGENDARY host and MC Dashaun Wesley will conduct a talk-show style look back at some of the most earth-shattering moments from the show's history, and a candid talk about all the unfolding drama of the current season.
The virtual events include:

Topic panels
Presented as virtual panels, these panels cover hot queer television topics. These include exploring social media influencers who have used their clout to cross over into the acting world – with Gigi Gorgeous, Kalen Allen, and Boman Martinez-Reid. Another panel looks at "TV's Queer Pioneers", with actors who were among the first to regularly appear as three-dimensional queer characters on television, including Wilson Cruz, Amber Benson, and Jane Sibbett. A panel looking to create the next icons spotlights actors who have created some of the most impactful queer characters of recent years, including Harvey Guillen (WHAT WE DO IN THE SHADOWS), Javicia Leslie (BATWOMAN), Brandon Scott Jones (GHOSTS), and Vico Ortiz (OUR FLAG MEANS DEATH).
Series panels
Presented as virtual panels, these programs feature discussions of hot shows and their new season offerings: a talk on SyFy and USA Network's CHUCKY moderated by Hannibal creator Bryan Fuller, with CHILD'S PLAY franchise creator Don Mancini and cast members Jennifer Tilly, Brad Dourif, Fiona Dourif, Zackary Arthur, and Bjorgvin Anarson; a one-on-one career-spanning conversation with comedy legend Paula Pell upon the release of GIRLS5EVA season two on Peacock; a discussion with the cast and creators of Freeform's MOTHERLAND: FORT SALEM in advance of the series' final season; a talk with GENTLEMAN JACK creator Sally Wainwright and actor Lydia Leonard; a focused conversation with the queer talent and characters from Showtime's smash-hit YELLOWJACKETS; as well as panels featuring talent from HBOMax's SORT OF and THE SEX LIVES OF COLLEGE GIRLS, VH1's RuPaul's DRAG RACE, Prime Video's HARLEM and THE WILDS, The CW's TOM SWIFT and THE 4400, and HIGH SCHOOL MUSICAL: THE MUSICAL – THE SERIES from Disney Plus and Disney Branded Television.
The inaugural year of OutFronts saw nearly 70,000 participants from across the globe. This year should see even more. "It's inspiring to know that one festival couldn't possibly cover all the wonderful LGBTQIA+ stories being told on television today," said Outfest's Director of Festival Programming, Mike Dougherty. "The OutFronts by no means represents an exhaustive account of all that is queer in TV, but they do gather a multitude of brilliantly talented queer artists and allies whose diversity of perspective and experience are on full display in these funny, entertaining, and emotional conversations. I can't wait to share them with the world."
It's time to join the Queer Television Fandom community, whether you want your seat to be in a happening LA theater, or in your own living room, your piece of the rainbow awaits! See you at OutFronts 2022!
All panel discussions will be free of charge to view online and via Outfest's OutMuseum platform. The OutFronts are presented by IMDb and media sponsors are The Los Angeles Blade, ABC7 Los Angeles, Clear Channel Outdoor, Edge Media, KCET/PBS SoCal, Pride Media, Queerty, Rainbow Media, Autostraddle, and Variety. RSVP and view the full calendar of The OutFronts programming at theoutfronts.com
**********************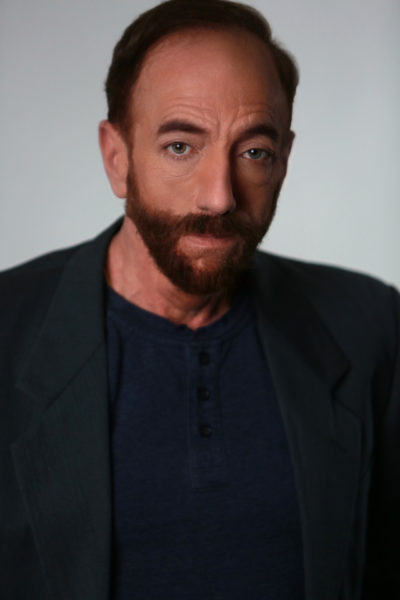 Rob Watson is the host of the popular Hollywood-based radio/podcast show RATED LGBT RADIO.
He is an established LGBTQ columnist and blogger having written for many top online publications including Parents Magazine, the Huffington Post, LGBTQ Nation, Gay Star News, the New Civil Rights Movement, and more. He served as Executive Editor for The Good Man Project, has appeared on MSNBC and been quoted in Business Week and Forbes Magazine. He is CEO of Watson Writes, a marketing communications agency, and can be reached at [email protected] .
10 films you must not miss during Outfest 2023's second half
Outfest's Closing Gala is on Sunday July 23, at 7pm. It will be held at The Montalbán, 1615 Vine St, in Hollywood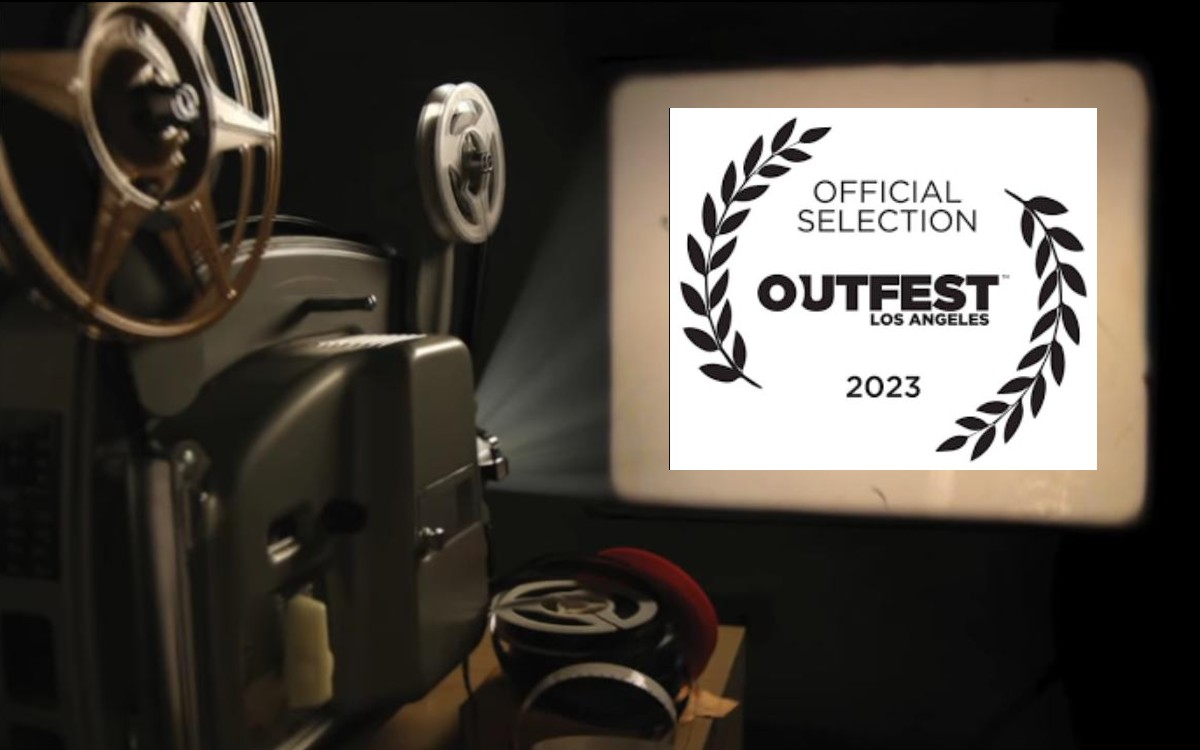 LOS ANGELES – The 41st edition of Outfest Los Angeles is in full bloom – but if you missed any of its thrilling first half that included scores of LGBTQ+ screenings, premieres and parties, fear not.
Much of the best of this year's Outfest is still to come over the next several days, including dozens of in-person screenings, the seventh annual Trans, Nonbinary, & Intersex Summit, and the festival's big Closing Gala on Sunday, July 23. What's more, for a limited time, many fantastic films that have already screened (like Down Low, Fancy Dance, and Mutt) can now be streamed via the festival's virtual platform.
But it's in-person screenings that have always been the main draw at Outfest, often featuring lively Q&A sessions with the films' directors (though sadly not the narrative casts this year, due to the SAG-AFTRA strike). Here are ten standout screenings that you won't want to miss in the final days of Outfest Los Angeles 2023.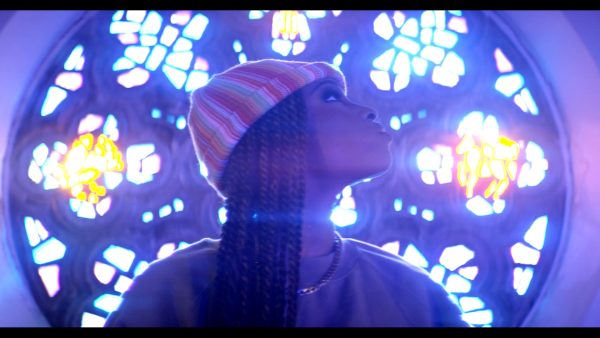 Emmy-winning director Nneka Onuorah (Lizzo's Watch Out for the Big Grrrls) presents a unique and important front-lines look at the fight to bring LGBTQ+ inclusivity to the Black church, featuring reflections from Billy Porter, Cedric the Entertainer, and frequent Tyler Perry collaborators David and Tamala Mann. Onuorah and several of the doc's participants are expected to be in attendance. (Thu July 20, 5pm, Directors Guild of America, Theatre 1)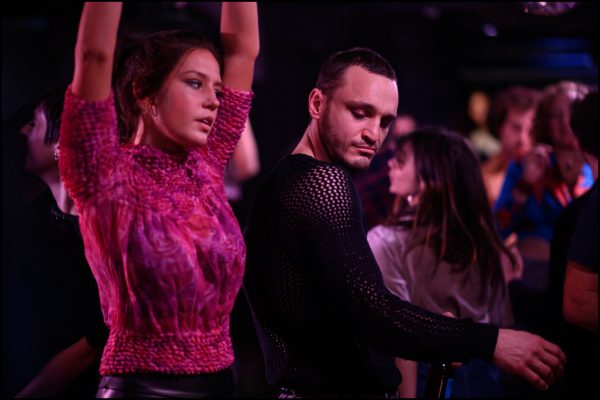 A quartet of modern queer cinematic icons comes together for this latest feature from director Ira Sachs (Outfest Grand Jury Prize winner for 2012's Keep the Lights On), in which Paris-based filmmaker Tomas (Franz Rogowski from 2021's excellent Great Freedom) strays from his longtime marriage to Martin (Ben Whishaw) for a surprising affair with Agathe (Adèle Exarchopoulos, Blue Is the Warmest Color), throwing everyone's worlds into bedlam. The film is this year's Outfest Special Centerpiece, and Sachs is expected to appear. (Thu July 20, 7:15pm, DGA 1)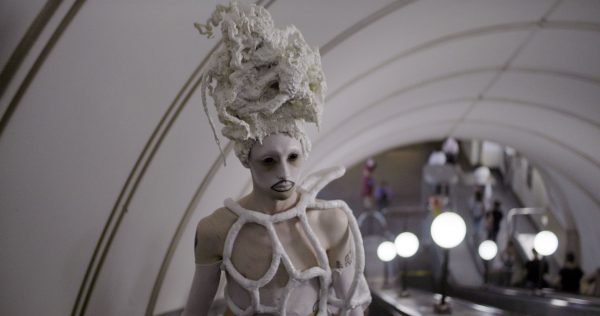 Director Agniia Galdanova profiles the profoundly bold drag activism of Gena Marvin, a radical young performance artist from a small town in eastern Russia who has turned her talent for otherworldly costuming into a powerful instrument of protest against a litany of political and social injustices, including the mistreatment of Russia's LGBTQ+ community. (Thu July 20, 7:30pm, DGA 2)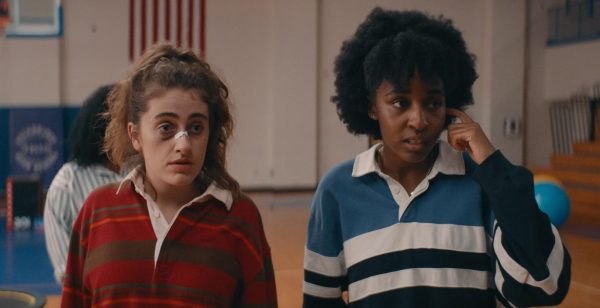 The Shiva Baby team of director Emma Seligman and star Rachel Sennott return in this wacky queer high school farce that Variety called "a gonzo gay Fight Club meets Heathers." Senior pals PJ and Josie (Sennott and Ayo Edebiri) devise a plan to lose their virginity by launching a female fight club that will bring them close to their school's hottest cheerleaders. Seligman is expected to attend this screening. (Fri July 21, 7:30pm, DGA 1)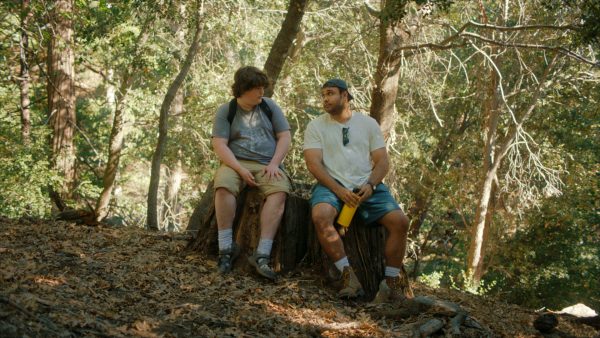 Young Jamie's excitement for a wholesome family camping trip is dashed when his favorite cousin Allie shows up with her new boyfriend Dan, who not only diverts Allie's attention, but arouses fellow "big boy" Jamie's romantic interest. The Guardian called director Corey Sherman's feature debut "an achingly brilliant queer coming-of-age classic." Sherman is expected to appear live. (Sat July 22, 11am, DGA 1)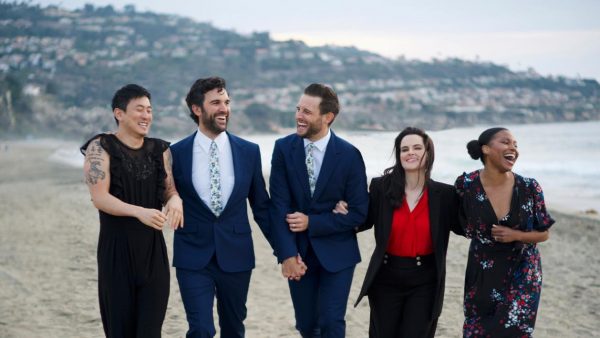 When couple Thomas (Nico Tortorella) and Oscar (Juan Pablo di Pace) lose their foster son following his birth mother's release from prison, they react differently to the loss, with Oscar happy to return to his rejuvenated acting career, and Thomas yearning to reprise the role he never thought he'd want as a father. Andy Vallentine directed the script by his real-life husband Danny Vallentine, and both are expected to be in attendance. (Sat July 22, 1:30pm, DGA 1)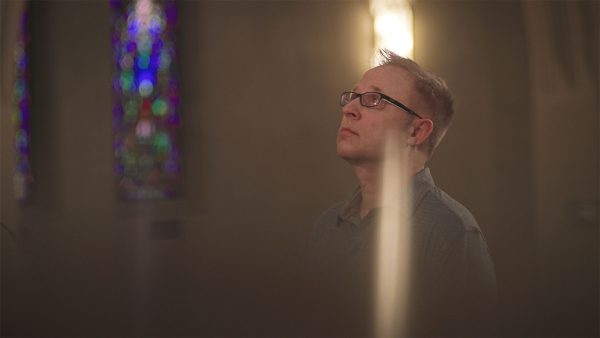 LGBTQ+ people learn early on that the Christian Bible condemns their very existence – or does it? Guided by personal faith and queer identity, director Rocky Roggio explores the powerful significance of a single word that was mistranslated in 1946, then unravels how that subsequently altered the trajectory of history for generations of believers. (Sat July 22, 4:15pm, DGA 1)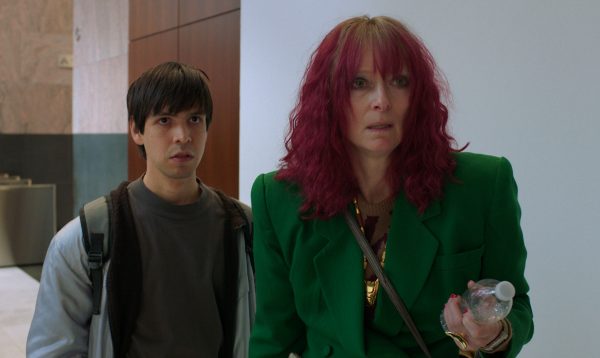 Los Espookys' Julio Torres brings his surreal brand of comedy to his directorial debut, in which he also stars as aspiring Salvadoran toy designer Alejandro – who, to stay in New York, takes a gig assisting an eccentric art world outcast, played by a deliciously unhinged Tilda Swinton. It's all wryly narrated by Isabella Rossellini. (Sat July 22, 6:45pm, DGA 1)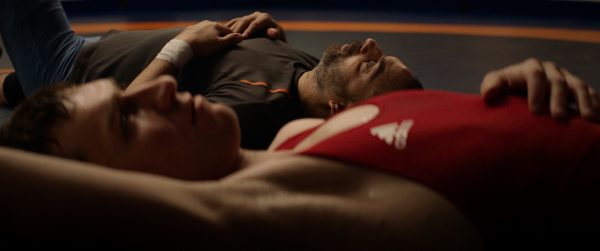 Forced to flee Tehran after a shadowy violent incident that left a target on his back, closeted pro wrestler Iman lands with his wife and children in the far north of Sweden. When he joins the Swedish national wrestling team, the sport's sensual physicality brings back irresistible reminders of his unresolved past. (Sat July 22, 9:45pm, DGA 2)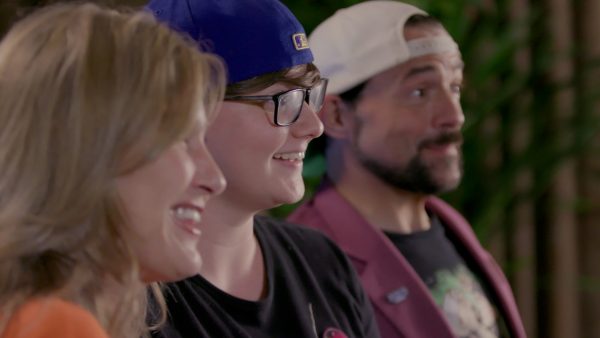 What better way to close out Outfest 2023 than with a queer film about a queer(ish) film? Kevin Smith's 1997 rom-com Chasing Amy has been controversial among the LGBTQ+ community ever since its release, at once normalizing our existence while simultaneously promoting inaccurate and harmful stereotypes. Director Sav Rodgers delves into his own attraction to the film as a young man struggling with gender identity, before frankly exploring the movie's messy place in queer cinematic history via interviews with Smith, Chasing Amy stars Joey Lauren Adams and Jason Lee, and one of the film's unexpected inspirations – lesbian cinema legend Guinevere Turner.
Outfest's Closing Gala will immediately follow the screening. (Sun July 23, 7pm,The Montalbán, 1615 Vine St, Hollywood)