Outfest LA LGBTQ+ Film Festival celebrates its 40th birthday
Outfest celebrates with a huge lineup of more than 200 LGBTQ+ films & will run from July 14 to 24 at venues across Los Angeles
LOS ANGELES – As it celebrates four full decades of bringing the best in global queer cinema to Los Angeles, Outfest's 2022 edition will present a huge and wildly diverse lineup of more than 200 queer films from 29 countries, including an impressive 42 world premieres, all spread over an exciting 11 days this month.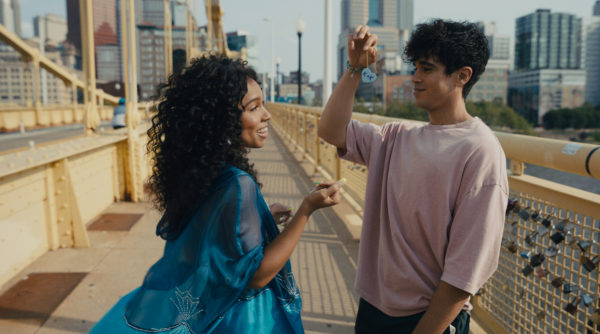 Kicking things off on July 14 will be the Opening Night Gala and Billy Porter's directorial debut Anything's Possible, the sweet coming-of-age romance between trans girl Kelsa and her handsome classmate Khal during their senior year of high school. The world premiere screening will mark Outfest's return to its longtime Opening Night venue, the Orpheum Theatre in DTLA, after a three-year hiatus wrought by the pandemic.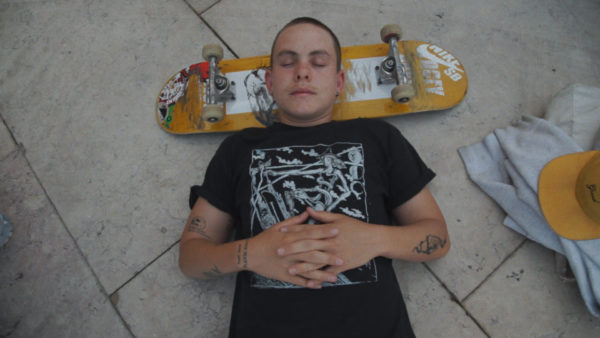 More world premieres at this year's Outfest will include the documentary Stay on Board: The Leo Baker Story, which follows competitive skateboarder Leo Baker as he balances the gendered world of sports, transition, society and skate culture in the leadup to the 2020 Olympics; the UK feature Phea, a modern and politically resonant lesbian spin on the Orpheus myth, starring singer/songwriter Sherika Sherard; Art and Pep, which follows the true story of life and business partners Art Johnston and Pepe Peña, creators of the iconic Chicago gay club Sidetrack (which is also celebrating its 40th birthday this year); and comedian/musician Scout Durwood's feature directorial debut Youtopia, in which Durwood accidentally becomes the leader of a hipster millennial cult after a bad breakup.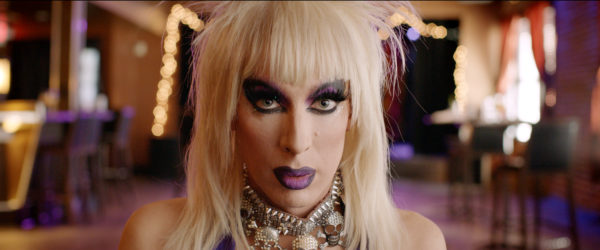 Outfest 2022 also returns to Hollywood's Ford Theater for one of the festival's most popular components, Outfest Under the Stars, this year combining screenings with live performances over three nights. First up on July 21 will be a sneak peek work-in-progress showing of Unconventional, the latest series from Emmy-winner and Outfest favorite Kit Williamson (EastSiders), about eccentric, queer Palm Springs siblings who attempt to create a new kind of family, with cameos from the likes of Kathy Griffin, Willam Belli, Laith Ashley and Beau Bridges. Next at the Ford on July 22 comes the dragstravaganza God Save the Queens, a feature comedy starring RuPaul's Drag Race superstars Alaska Thunderfuck, Laganja Estranja and Kelly Mantle (who'll also perform live before the screening) as struggling Los Angeles queens in crisis who find themselves together at a group therapy retreat. The film boasts appearances by a cavalcade of queer faves like Drew Droege, Honey Davenport, Michelle Visage, and Manila Luzon. Capping things off at the Ford on July 23 will be I Have to Laugh: Comedy Night at the Ford, a live stand-up showcase featuring the cast of Outfest 2022 selection Queer Riot, including Margaret Cho, River Butcher, Brad Loekle, Akeem Woods, and Daniel Webb, all followed by an assortment of gut-busting short films.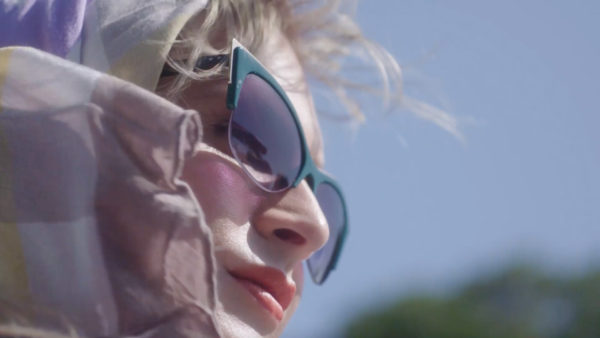 As usual, Outfest's hallmark will be its presentation of some of the most award-winning and well-received LGBTQ+ selections from the world's top film festivals this year, many in their first public screenings in Los Angeles. From Sundance will come the Finnish female coming-of-age story (and Sundance Audience Award winner) Girl Picture; the Lebanese female thrash metal band documentary Sirens; the Brazilian family drama and female love story Mars One (Marte Um); and the innovative Chase Joynt doc Framing Agnes, which tells the true story of a Los Angeles trans woman who in 1958 boldly took part in a UCLA sexuality study. From the Berlin International Film Festival will come the Teddy Award-winning Brazilian film Three Tidy Tigers Tied a Tie Tighter, about a trio of young queer friends in the working-class suburbs of São Paulo; gay film fest favorite François Ozon's latest, Peter von Kant, a remaking of Rainer Werner Fassbinder's 1972 classic The Bitter Tears of Petra von Kant, featuring cinema icons Isabelle Adjani and Hanna Schygulla; and the stylized gender-norm-busting 1950s fantasy Please Baby Please, featuring cameos by Demi Moore and Mary Lynn Rajskub.
And from Tribeca will come the much-anticipated documentary All Man: The International Male Story, which tells the story of the revolutionary gay menswear mail-order catalog International Male; the Danish thriller Attachment, in which Maja and Leah's love story takes a dark turn rooted in Jewish folklore; and the Austrian sports drama Breaking the Ice, in which ice hockey team captain Mira's uptight life gets shaken up by freewheeling new team member Theresa.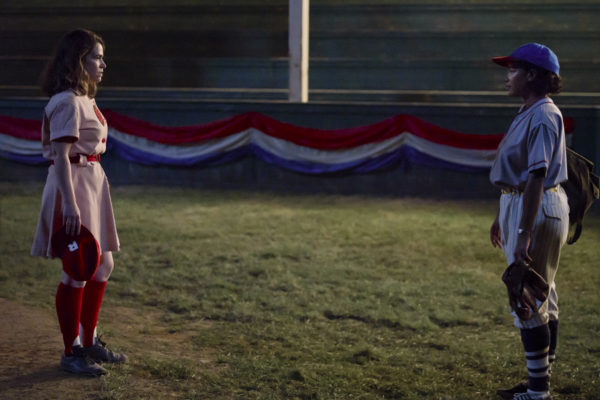 Among the many other Outfest 2022 highlights will be its Legacy Centerpiece, a 20th anniversary screening of Todd Haynes' Far from Heaven with live appearances by Haynes, star Julianne Moore, and producer Christine Vachon. Outfest's Episodics section will include an advanced look at Shudder's forthcoming queer horror history docuseries Queer for Fear; a free sneak peak of the upcoming Prime Video series A League of Their Own; and the first episode of writer/producer Des Moran's new series halfsies, about six Black half-siblings who re-enter each other's lives after a death in the family. Outfest's always intrepid Platinum section will this year include award presentations to Clive Barker and Big Freedia, as well as a host of cutting-edge screenings and the Platinum Alchemy Party at Catch One. The ever-popular roster of Outfest shorts programs will this year include a whopping 15 different categories, including the perennial festival favorite Boys Shorts. And the Trans, Nonbinary & Intersex Summit on July 23 will feature three back-to-back programs and a keynote by writer and activist Raquel Willis.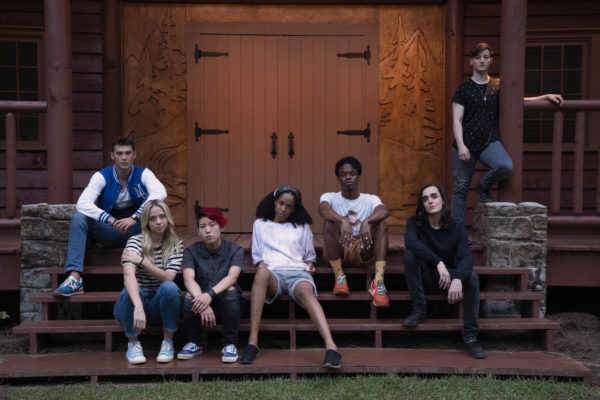 Capping off this year's Outfest will be the Closing Night Gala at The Theatre at Ace Hotel, showcasing the world premiere of the queer and trans teen horror film , in which a masked intruder lurks in the shadows of an already scary conversion therapy camp. The film features Academy Award-nominated writer John Logan in his directorial debut.
Outfest 2022 will run from July 14 to 24 at venues across Los Angeles including the DGA Theater Complex, Harmony Gold and REDCAT. For the full lineup and tickets, visit outfestla.org.
10 films you must not miss during Outfest 2023's second half
Outfest's Closing Gala is on Sunday July 23, at 7pm. It will be held at The Montalbán, 1615 Vine St, in Hollywood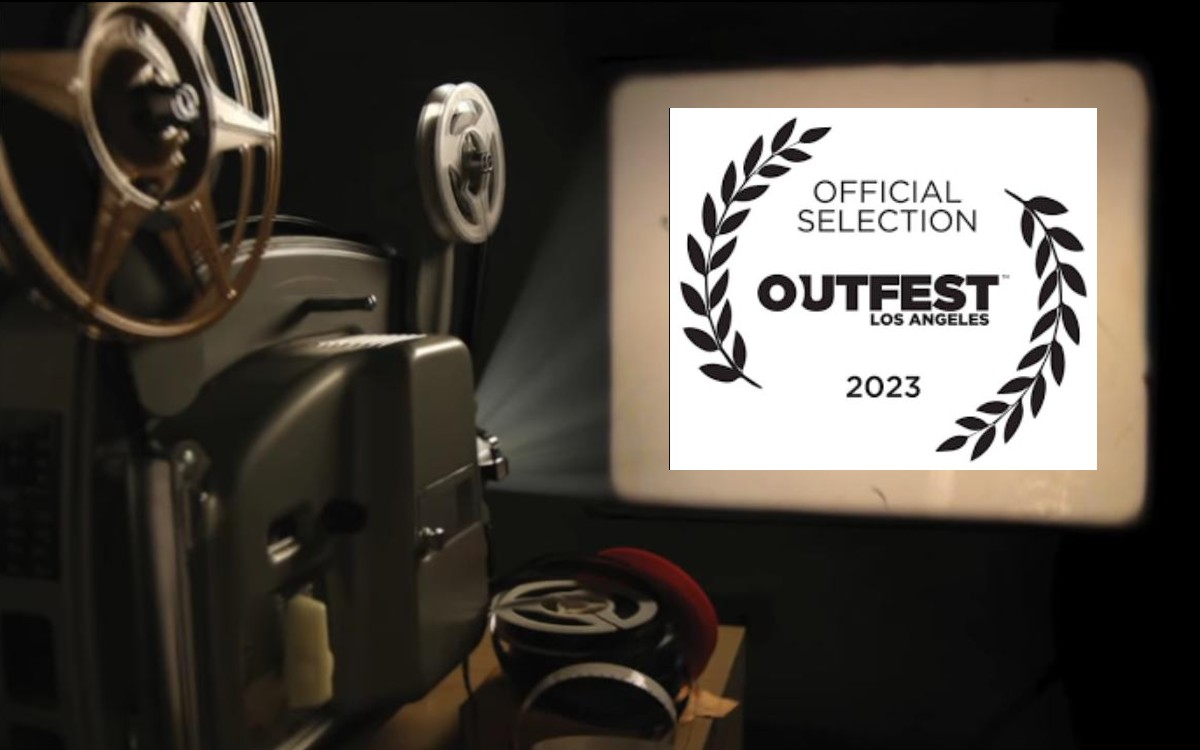 LOS ANGELES – The 41st edition of Outfest Los Angeles is in full bloom – but if you missed any of its thrilling first half that included scores of LGBTQ+ screenings, premieres and parties, fear not.
Much of the best of this year's Outfest is still to come over the next several days, including dozens of in-person screenings, the seventh annual Trans, Nonbinary, & Intersex Summit, and the festival's big Closing Gala on Sunday, July 23. What's more, for a limited time, many fantastic films that have already screened (like Down Low, Fancy Dance, and Mutt) can now be streamed via the festival's virtual platform.
But it's in-person screenings that have always been the main draw at Outfest, often featuring lively Q&A sessions with the films' directors (though sadly not the narrative casts this year, due to the SAG-AFTRA strike). Here are ten standout screenings that you won't want to miss in the final days of Outfest Los Angeles 2023.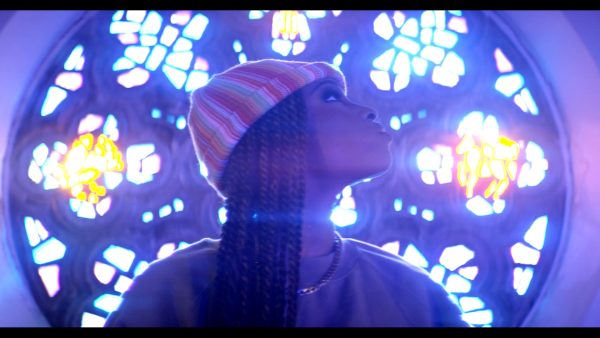 Emmy-winning director Nneka Onuorah (Lizzo's Watch Out for the Big Grrrls) presents a unique and important front-lines look at the fight to bring LGBTQ+ inclusivity to the Black church, featuring reflections from Billy Porter, Cedric the Entertainer, and frequent Tyler Perry collaborators David and Tamala Mann. Onuorah and several of the doc's participants are expected to be in attendance. (Thu July 20, 5pm, Directors Guild of America, Theatre 1)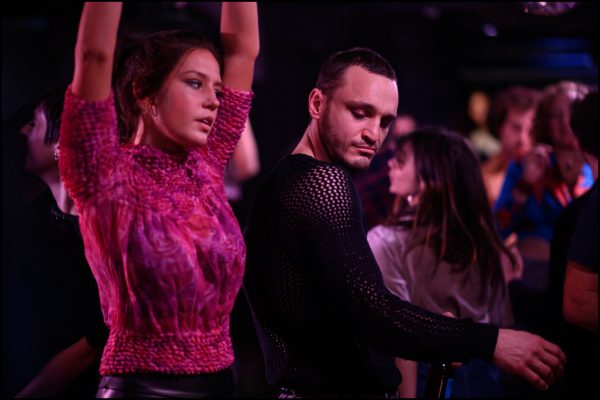 A quartet of modern queer cinematic icons comes together for this latest feature from director Ira Sachs (Outfest Grand Jury Prize winner for 2012's Keep the Lights On), in which Paris-based filmmaker Tomas (Franz Rogowski from 2021's excellent Great Freedom) strays from his longtime marriage to Martin (Ben Whishaw) for a surprising affair with Agathe (Adèle Exarchopoulos, Blue Is the Warmest Color), throwing everyone's worlds into bedlam. The film is this year's Outfest Special Centerpiece, and Sachs is expected to appear. (Thu July 20, 7:15pm, DGA 1)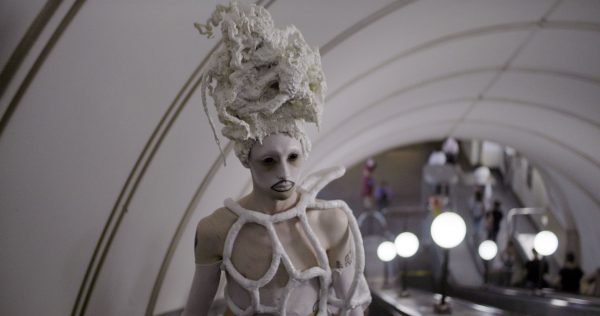 Director Agniia Galdanova profiles the profoundly bold drag activism of Gena Marvin, a radical young performance artist from a small town in eastern Russia who has turned her talent for otherworldly costuming into a powerful instrument of protest against a litany of political and social injustices, including the mistreatment of Russia's LGBTQ+ community. (Thu July 20, 7:30pm, DGA 2)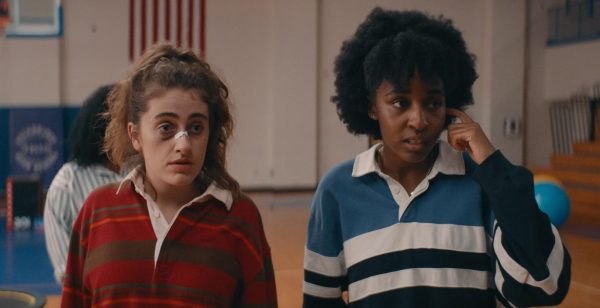 The Shiva Baby team of director Emma Seligman and star Rachel Sennott return in this wacky queer high school farce that Variety called "a gonzo gay Fight Club meets Heathers." Senior pals PJ and Josie (Sennott and Ayo Edebiri) devise a plan to lose their virginity by launching a female fight club that will bring them close to their school's hottest cheerleaders. Seligman is expected to attend this screening. (Fri July 21, 7:30pm, DGA 1)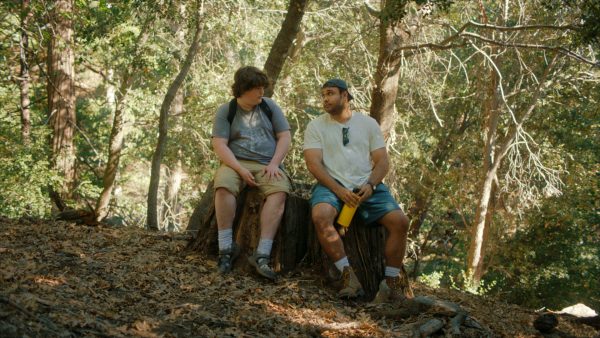 Young Jamie's excitement for a wholesome family camping trip is dashed when his favorite cousin Allie shows up with her new boyfriend Dan, who not only diverts Allie's attention, but arouses fellow "big boy" Jamie's romantic interest. The Guardian called director Corey Sherman's feature debut "an achingly brilliant queer coming-of-age classic." Sherman is expected to appear live. (Sat July 22, 11am, DGA 1)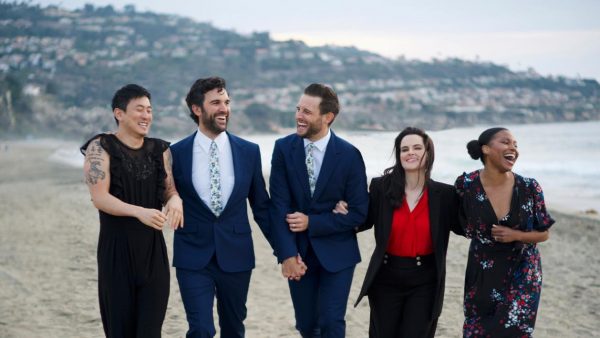 When couple Thomas (Nico Tortorella) and Oscar (Juan Pablo di Pace) lose their foster son following his birth mother's release from prison, they react differently to the loss, with Oscar happy to return to his rejuvenated acting career, and Thomas yearning to reprise the role he never thought he'd want as a father. Andy Vallentine directed the script by his real-life husband Danny Vallentine, and both are expected to be in attendance. (Sat July 22, 1:30pm, DGA 1)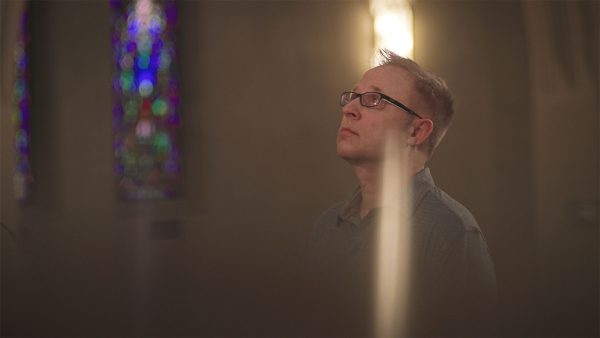 LGBTQ+ people learn early on that the Christian Bible condemns their very existence – or does it? Guided by personal faith and queer identity, director Rocky Roggio explores the powerful significance of a single word that was mistranslated in 1946, then unravels how that subsequently altered the trajectory of history for generations of believers. (Sat July 22, 4:15pm, DGA 1)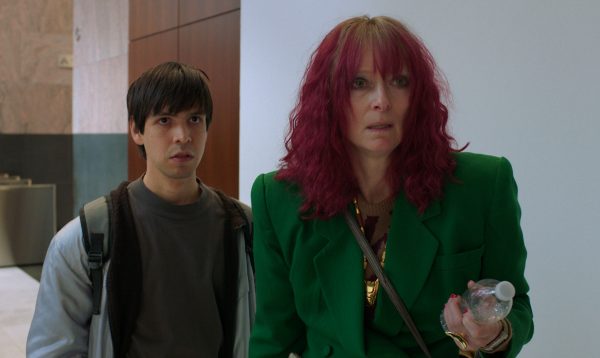 Los Espookys' Julio Torres brings his surreal brand of comedy to his directorial debut, in which he also stars as aspiring Salvadoran toy designer Alejandro – who, to stay in New York, takes a gig assisting an eccentric art world outcast, played by a deliciously unhinged Tilda Swinton. It's all wryly narrated by Isabella Rossellini. (Sat July 22, 6:45pm, DGA 1)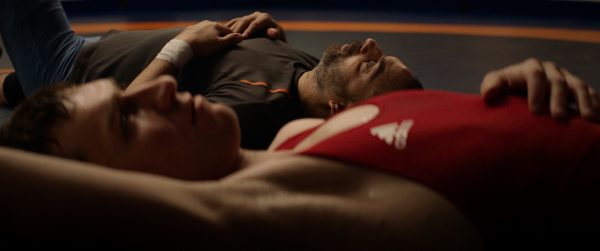 Forced to flee Tehran after a shadowy violent incident that left a target on his back, closeted pro wrestler Iman lands with his wife and children in the far north of Sweden. When he joins the Swedish national wrestling team, the sport's sensual physicality brings back irresistible reminders of his unresolved past. (Sat July 22, 9:45pm, DGA 2)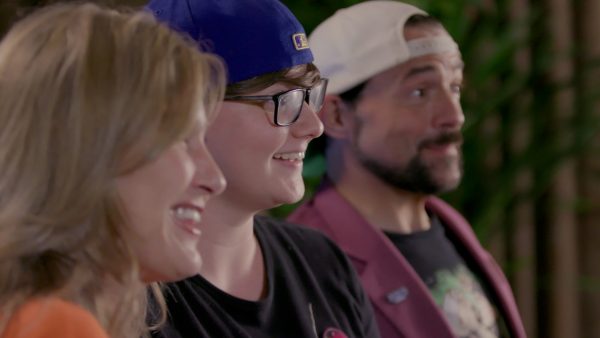 What better way to close out Outfest 2023 than with a queer film about a queer(ish) film? Kevin Smith's 1997 rom-com Chasing Amy has been controversial among the LGBTQ+ community ever since its release, at once normalizing our existence while simultaneously promoting inaccurate and harmful stereotypes. Director Sav Rodgers delves into his own attraction to the film as a young man struggling with gender identity, before frankly exploring the movie's messy place in queer cinematic history via interviews with Smith, Chasing Amy stars Joey Lauren Adams and Jason Lee, and one of the film's unexpected inspirations – lesbian cinema legend Guinevere Turner.
Outfest's Closing Gala will immediately follow the screening. (Sun July 23, 7pm,The Montalbán, 1615 Vine St, Hollywood)