Your Daily Guide to Outfest 2018: July 15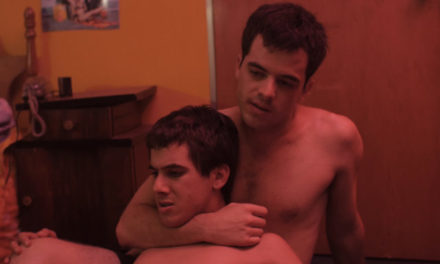 Outfest is a great experience for LA film fans, but it can be a little intimidating.  With so many films and events to choose from, it can be difficult to even know where to start.  That's why the Los Angeles Blade is here to break it all down for you, on a daily basis.
For the duration of the festival, we'll be posting a daily roundup here with a brief look at the selections of the day.  Whether you're a hard-core movie buff who plans to see as many screenings as possible, or a casual moviegoer looking for a date night treat, we've got you covered!
Just take a look at the offerings of the day and then head on over to www.outfest.org for ticket information.
SUNDAY, JULY 15
The venues for today are:
DGA 1 and DGA 2, at Director's Guild of America, 7920 Sunset Blvd., L.A., 90046
Harmony Gold Theatre, 7655 W. Sunset Blvd., L.A., 90046
REDCAT: Roy and Edna Disney/CalArts Theatre at Walt Disney Concert Hall, 631 W. 2nd St., Downtown L.A., 90012
THE SCREENINGS:

Alifu, The Prince/ss (DGA 1, 11am):  An Altman-esque mosaic of LGBTQ storylines intersect in this portrait of gender identity in present-day Taiwan by director Yu-Lin Wang (Seven Days in Heaven). Alifu works as a hairdresser in Taipei and longs for gender-confirmation surgery, which may affect his status within his tribal Paiwan family. Sherry, a trans woman who owns a drag bar, is in love with a plumber who appears not to share her feelings. Chris is a government worker and lives with his girlfriend Angie — and also moonlights as a drag queen. Wang weaves these narratives into an empowering tapestry of love and its many forms.
Beyond the Opposite Sex (DGA 2, 11:15am – Free Screening):  Fourteen years after winning Outstanding Documentary Feature here at Outfest Los Angeles, Showtime returns with the long-awaited sequel to The Opposite Sex, their groundbreaking portrait of life in transition for two transgender individuals — Rene and Jamie — awaiting gender-confirmation surgery. While trans visibility and social awareness have increased in the interim, they find that living authentically comes with its own set of unique challenges both at home and in the world around them.
The Ice King (Harmony Gold, 11:30am):  Before Johnny Weir or Adam Rippon, there was John Curry. A legend on and off the ice, Curry elevated figure skating from a technical trade to a sophisticated art form with balletic grace and precision. Blending his private letters, public performances, and interviews with his closest circle, this portrait of an icon celebrates his tenacious spirit from the Olympics to Royal Albert Hall while also doubling as a document of burgeoning gay life in the 1970s and 80s.
Anchor and Hope (DGA 2, 1:30pm):  On a houseboat in the canals of London, couple Eva (Oona Chaplin) and Kat (Natalie Tena) are reunited with Kat's boisterous best friend Roger. After a drunken night of celebrating, Roger offers to donate his sperm to help them conceive a child. But is their unconventional lifestyle possible with a baby? This charming dramedy, the second feature by Catalan filmmaker Carlos Marques-Marcet, explores the intricacies of love, relationships, and what it means to be a family. This SXSW premiere was written by Screenwriting Lab alum Jules Nurrish.
Bao Bao (親愛的卵男日記) (DGA 1, 1:45pm):  This deeply felt feature film debut by Shie Guang-cheng tells the story of Taiwanese expats Cindy and Joanne, living in London, who are about to have their first child. Their marital bliss is threatened when Cindy discovers that Joanne has promised their unborn son to another gay couple, their friends Charles and Tim. Told through an array of flashbacks, the film explores issues that affect many same-sex families, and is anchored by moving performances from Ke Huan-ru and newcomer Emma Reis.  Preceded by Happy Birthday (Dir. Penny Chen, 5 min).
Born Again This Way – Shorts (Harmony Gold, 2pm):  Faith and queer voices have historically intersected in surprising and complicated ways, whatever your congregation. In our collection of religious shorts, young women break the rules in Jewish summer camps and the all-male rituals of the Macedonian Orthodox Church, men struggle against the faith of their fathers in Islam and Christianity, and a trans woman intertwines the beauty of religious ritual with her authentic self. The Most Beautiful Butterfly (Dir: Mukesh Vidyasagar, 4 min.), Summer (Dir: Pearl Gluck, 18 min.), Noora (Dir: Tommy Naess, 20 min.), Ablution (وضوء) (Dir: Omar Al Dakheel, 15 min.), Deviant (Dir: Benjamin Hooward, 10 min.), Wren Boys (Dir: Harry Lighton, 11 min.), Would You Look At Her (Dir: Goran Stolevski, 19 min.).
Riot (DGA 1, 4:30pm):  In 1978, when the push to decriminalize homosexuality had stalled, a group of friends decide to make one final attempt to celebrate who they are. Led by a former union boss, they get a police permit and spread the word, unaware that the courage they find will finally mobilize the nation. Directed by Australian Academy Award-winner Jeffrey Walker (Hulu's "Difficult People"), this vivid retelling of "Australia's Stonewall" is brought to life by a superb ensemble cast playing the real-life figures whose activist work led to the creation of the first-ever Gay and Lesbian Mardi Gras.
Shopping For Fangs (DGA 2, 4:30pm – Legacy Screening): A lycanthropic accounting clerk, an unfulfilled housewife, and a mysterious lesbian waitress in a blonde Marilyn wig are a few of the "hyphenated Americans" whose stories converge in this comedy-thriller mashup that turns a queer eye toward suburban Asian America. Quentin Lee ("The People I've Slept With") and Justin Lin ("Fast Five") were still film students at UCLA when they co-directed this 90s indie cinema werewolf pastiche, which co-stars John Cho in his feature film debut.  In Person: Quentin Lee Preceded by Chickula! Teenage Vampire (Dir: Angela Robinson, 1994, 4 min.).
Desires and Resistance: Unearthing Trans* Legacies – Shorts) (REDCAT, 4:30pm):   Anonymous sexual encounters and flirtations with the camera, dress-up with Flawless Sabrina, and a night at the Stonewall Inn with Marsha P. Johnson: this program proposes alternative modes of retrieving and disseminating a trans* past through an erotic gaze. Addressing an erasure of trans* legacies, these works place trans* sexual expression and resistances in conversation with a non-linear idea of history that is both real and fabricated, defiantly looking toward a future of pleasure, play, and beauty.  Curated by Finn Paul.  Outlaw (Excerpt) (Dir: Alisa Lebow, 16 min.), Flyhole (Dir: Malic Amalya, 6 min.), Mighty Real (Dir: Vicente Ugartechea, 6 min.), Phineas Slipped (Dir: Cary Cronenwett, 16 min), At Least You Know You Exist (Dir: Zackary Drucker, 16 min.), Familiar Memories (Dir: Pol Merchan, 3 min.), Beside The Water, 1999-2003 (Dir: Finn Paul, 12 min.), Desperado (Dir: Andre Keichian, 3 min.), Happy Birthday, Marsha! (Dir: Reina Gossett & Sasha Wortzel, 14 min.).
Vida (Harmomy Gold, 5pm): "Vida" is a new STARZ Original series about two Mexican-American sisters from the Eastside of Los Angeles who couldn't be more different or distanced from each other. Circumstances force them to return to their old neighborhood, where they are confronted by the past and by the surprising truth about their mother's identity. Catch an exclusive overview of the entire show along with the season finale episode.  Followed by a Q&A with the cast and crew.
Every Act Of Life (DGA 1, 7pm):  Playwright Terrence McNally has redefined contemporary gay theater with an extraordinary body of work that includes "The Ritz," "Corpus Christi," "Lips Together, Teeth Apart," and "Love! Valour! Compassion!," to name just a few. But his life offstage has been just as fascinating, encompassing activism, addiction, romance, and the constant pursuit of artistic excellence. McNally shares his story onscreen with the help of friends and colleagues like Angela Lansbury, Rita Moreno, Nathan Lane, F. Murray Abraham, and many more, as captured by documentarian Jeff Kaufman ("The State of Marriage").  This one will also screen again later in the Festival (July 22).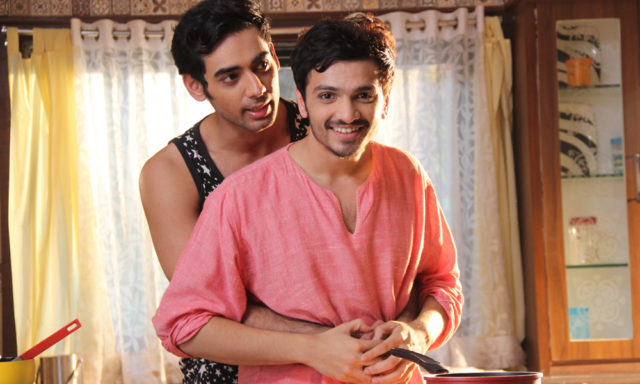 Evening Shadows (DGA 2, 7pm):  While visiting his hometown in southern India, Kartik comes out to his loving mother, throwing her for a loop. Surrounded by a punitive patriarch and medieval societal norms, the duo of mother and son enters a series of nightmares, mirroring the nation's resolve to keep its LGBTQ children in the closet. In his most nuanced and realized work yet, Sridhar Rangayan, long a champion of queer stories in India, gives us the queer film we've been wanting to watch with our mothers.  In Person: Sridhar Rangayan will be in attendance for Q&A.
Eva & Candela (¿Cómo Te Llamas?) (Harmony Gold, 7pm):  A portrait of two strong, independent women: a female director and the star of her first film, drawn together by a powerful attraction and their shared desire to take on the movie world. The passion between them creates a seductive and fascinating intimacy. But over time, their relationship evolves, swinging from infatuation to sensuality, which turns to tenderness, and then routine. They never wanted to be a conventional couple, and yet that's just what they've become. Can Eva and Candela withstand the inevitable effects of time to overcome the metamorphosis of their relationship?  This one will also screen again later in the Festival (July 16).
Narcissister Organ Player (REDCAT, 7pm):  Narcissister's uncompromising, masked, mannequinesque performances are sexy and subversive, exhibitionist and anonymous. She explores gender, sexual, and racial identity while revealing how her family formed her creative practice in this weirdly erotic and sentimental hit from Sundance and SXSW. Juxtaposing the Narcissister character's formation with the artist's family history, the film, like Narcissister's performances, conceals even as it exposes intimate insights into the creative process and embodied ancestral knowledge.  Preceded by Precious Stones (Dir: Matthew Kaundart, 3 min.).
Cola De Mono (Harmony Gold, 9:30pm):  It's Christmas Eve, 1986, and Borja is a precocious teenager with a passion for film. As his extended family comes together to celebrate the holiday, the combined forces of the suffocating Chilean heat, free-flowing drinks, and repressed desire contribute to the eruption of long-held secrets. This hypnotic story from Chile is both an enticing family melodrama and an explicit erotic thriller about the ways that passion and desire control our lives — from our pop-culture tastes to our sexual fantasies.  Directed by Alberto Fuguet.
Bixa Travesty (REDCAT, 9:30pm):  Black Brazilian transgender singer Linn da Quebrada weaponizes the trans body and music for political protest. Linn and childhood friend Jup do Bairro use extravagantly costumed performances to dazzle audiences while opposing their country's white heteronormative order. Figuring her embodied existence as resistance, Linn eschews the role of cis woman, instead choosing a fluid gender identity. Full of funny and intimate moments, the film advocates for personal choice against a society that imposes static gender identity.  Directed by Claudia Priscilla and Kiko Goifman.  Preceded by Behind Me is Black (Dir: Kirsty Cameron, 1999, New Zealand, 10 min.), These Are My Hands (Dir: Evi Tsiligaridou, 2018, Brazil, 8 min.).
Skin – Shorts (DGA 1, 9:45pm – Pre-screening Reception in DGA Atrium):  Get ready to be turned on, both in body and mind. Not for the faint of heart, this collection of explicit shorts explores many facets of gay sexuality. From saunas and art porn, through orgies and casual encounters, to mourning a loss — sex is at once intimate, raw, and often ironically lonely.  Curated by Ernesto Foronda.  This one will also screen again later in the Festival (July 18).  Set Me As A Seal Upon Thine Heart (Dir: Omer Tobi, 10 min.), Stanley (Dir: Paulo Roberto, 19 min.), Penis Poetry (Dir: Antonio Da Silva & Andre Medeiros Martins, 14 min.), Just Past Noon on a Tuesday (Dir: Travis Mathews, 22 min.), Sodom's Cat (Dir: Huang Ting-chun, 30 min.).
Game Girls (DGA 2, 9:45pm):  In this personal and moving documentary, we follow Teri and her girlfriend Tiahana as they struggle to navigate life on the streets of Los Angeles' Skid Row. Recently released from prison for selling drugs, Tiahana returns to find Teri desperate to get off the streets. In intimate and sometimes unsettling scenes that include group therapy sessions and domestic violence, we are transported into the lives of these two women and root wholeheartedly for their love and survival. This local story spotlighting L.A.'s homelessness epidemic premiered at the 2018 Berlin Film Festival.  Directed by Alina Skrzeszewska, who has dedicated the past 12 years of her life to telling stories from L.A.'s skid row.  This one will also screen again later in the Festival (July 22).
Will Alaska topple Mariah Carey's "Christmas Queen" crown?
As she graces America's stages with her newest contribution to Christmas culture, is Alaska threatening to topple Carey? Unlikely…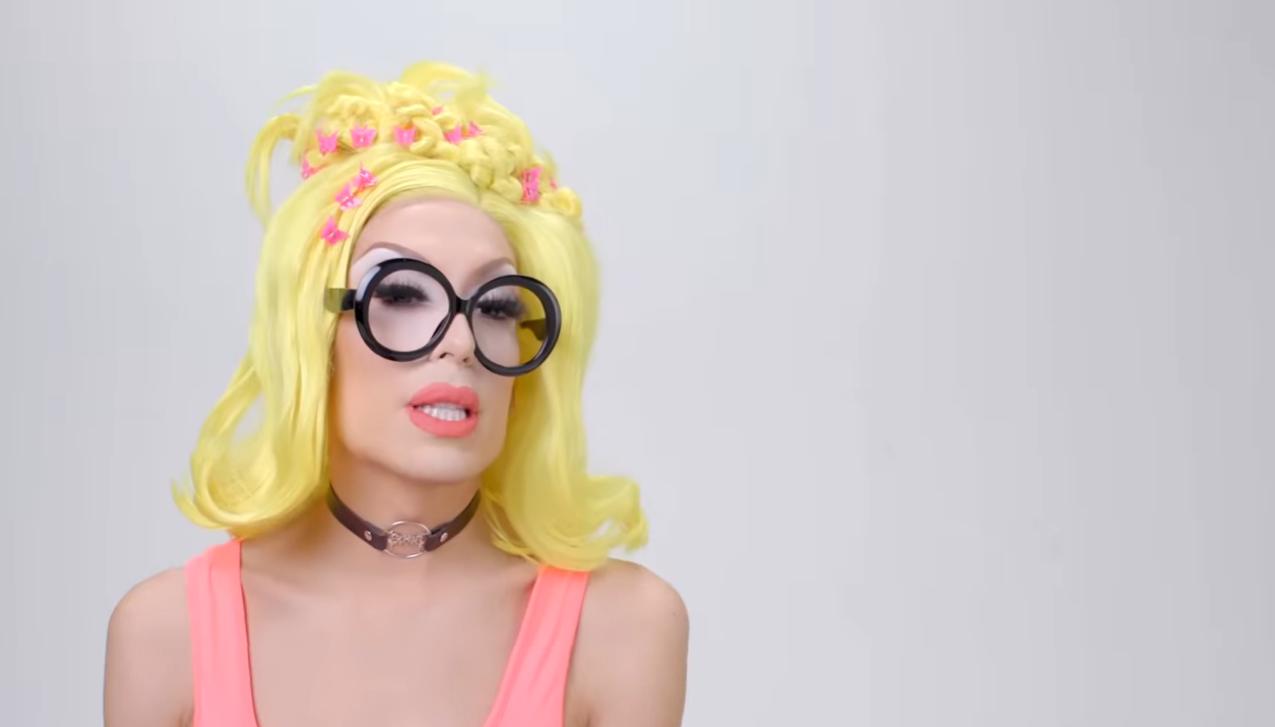 HOLLYWOOD – If RuPaul, giving out crowns the way he does across Drag Race franchises, ran Christmas — Mariah Carey would be demanding to be crowned its queen. Carey was rejected in 2022 trying to trademark the title, and other stars like Darlene Love, were all for the defeat.
One queen who did not enter the fray, but now could, is RuPaul's own classic diva and All Star crown-holder, Alaska.
Alaska launches her "It's Beginning to Look a Lot Like ALASKA" Christmas show today. Opening at the Neptune in Seattle Washington, she hits San Francisco on December 10th at Bimbo's 365. Other stops on the tour include New York (December 14th), Pittsburgh (December 17th), and delivers her to her family's doorsteps just before Christmas in Erie, PA on December 23rd.
"My mom said, 'It's not going to just be Christmas music, is it??', No. My best friend Jeremy plays the piano in the show and we have been doing Christmas cabarets for years. Our goal is to do as little Christmas music as possible in them. It's a chance to sing songs that we love and songs we have always wanted to do. There is a drop of Christmas music, just enough to call it 'a Christmas show'," she tells me on a recent episode of Rated LGBT Radio.
With many million followers across various social media platforms, Alaska is one of the top tier of famous drag queens. With the RuPaul All Stars' crown to her credit, her brand is loved and adored. The public first fell for her on the fifth season of "RuPaul's Drag Race," where she finished in the final 3 before returning and taking the aforementioned crown as winner of season two of "RuPaul's Drag Race All Stars."
She has released four chart-topping studio albums, "Anus," "Poundcake," "Vagina" and "Red 4 Filth." With several acting credits and awards, Alaska has also released a young adult novel titled "Alaska Thunderfun and the Inner Space Odyssey," plus released her memoir "My Name's Yours, What's Alaska?: A Memoir" She has toured the globe spreading her otherworldly message of love, kindness and gender non-conformity. Alaska also co-hosts the wildly popular Race Chaser podcast with Willam and co-created the Drag Queen of the Year Pageant Competition Award Contest Competition. She debuted a new live stage show in the fall of 2022 called DRAG: The Musical. She is the face of one of six featured flavors with SERV Vodka. Her latest foray finds her in the world of smells with her "Red For Filth" fragrance.
"When I started drag, it was not a viable career choice, like it is now, it was underground—this kind of strange thing that not many people knew existed, and if they did, they did not understand anything about it. There weren't many eyes on it from the mainstream culture. Now that there is, I guess we get our turn to be a distraction so the government can not do anything about important issues," she says.
When she first started dabbling in drag, her family was supportive, but not quite sure exactly they were supporting. Alaska describes her mother as being "protective", and not wanting her to be subject to ridicule. "It took my family a while to understand. That was pre-Drag Race. There was no information as to what being a drag queen even was. Now my family loves it and comes to every show."
Alaska is famous for her laissez faire stage presence, but the cover hides some anxiety. "I always get nervous when I go on stage. I am not exuding confidence; I am just doing the thing," she confesses.
Doing the thing, she is. As she graces America's stages with her newest contribution to Christmas culture, is Alaska threatening to topple Carey as the top Christmas diva? Unlikely.
But it will be a damned hoot to watch her try.
Complete tour dates:
December:
8th: Portland, OR @ Aladdin Theater
10th: San Francisco, CA @ Bimbo's 365
12th: Montreal, QC @ Le National
14th: New York, NY @ Town Hall
15th: Toronto, ON @ Phoenix Concert Hall
16th: Boston, MA @ Big Night Live
17th: Pittsburgh, PA @ Carnegie of Homestead Music Hall
21st: Chicago, IL @ House of Blues
23rd: Erie, PA @ Erie Playhouse – 2 Shows
29th: Vancouver, BC @ The Vogue
30th: Seattle, WA @ Neptune
******************************************************************************************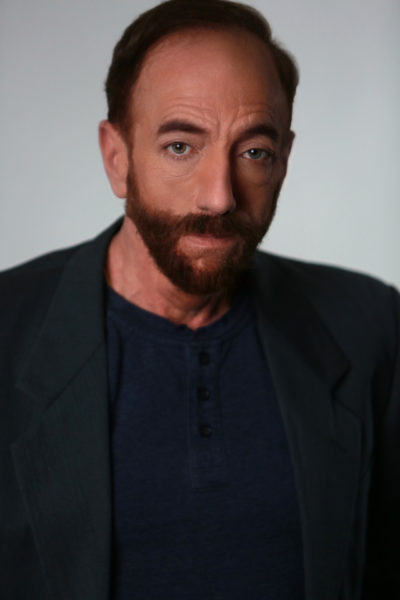 Rob Watson is the host of the popular Hollywood-based radio/podcast show RATED LGBT RADIO.
He is an established LGBTQ columnist and blogger having written for many top online publications including The Los Angeles Blade, The Washington Blade, Parents Magazine, the Huffington Post, LGBTQ Nation, Gay Star News, the New Civil Rights Movement, and more.
He served as Executive Editor for The Good Man Project, has appeared on MSNBC and been quoted in Business Week and Forbes Magazine.
He is CEO of Watson Writes, a marketing communications agency, and can be reached at [email protected]