It's deja vu all over again with meth
A deadly public health crisis for a new generation echoes AIDS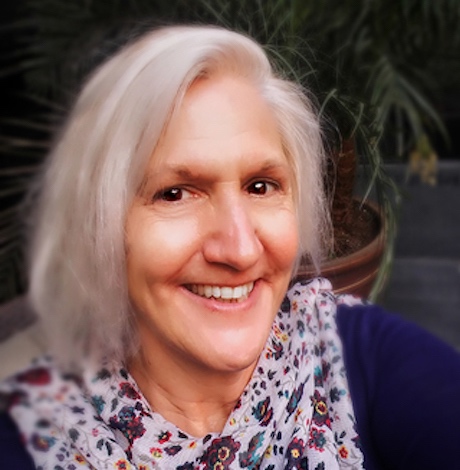 As was true during the initial, critical moments of the AIDS crisis, we again find ourselves at the crossroads of a conversation that pits civil rights and sex-positivity against a public health crisis that is killing our men.
A generation ago, a new, as yet untreated sexually transmitted disease was killing gay men at an alarming rate. Some gay activists, in league with public health officials, worked to close bathhouses in major cities throughout the United States. Why? Because it made sense that a sexually transmitted disease was likely spreading in places where people generally went to have sex.
In San Francisco, Director of Public Health Mervyn Silverman closed 14 San Francisco bathhouses on Oct. 9, 1984. This was seen as a necessary life-saving step, something intended to support the gay community and not demean it. Within 24 hours of those closures, all but two of the bathhouses reopened. Why? Because if you wanted to discriminate against a sexual minority, it made sense to close down a place where members of that sexual minority generally went to have sex.
And therein lay the problem. For every activist who advocated for bathhouse closures as a way of protecting lives, there was another one who advocated that they stay open as a way of protecting civil rights.
It's deja-vu all over again. Once again, a plague is killing off a generation.
Now as before, we are facing the literal deaths of men who are our brothers, our sons, our friends, our lovers, our husbands, our present and future leaders. Like our last holocaust, this one is also killing off the life force of our community, making our neighborhoods landscapes of the walking dead. We need only take a stroll down the streets of New York or San Francisco or Los Angeles and gaze into the glazed eyes of (mostly) men who have been up for days, exhausted from endless parties that even they don't think are fun anymore. Where we once saw the lesions of Kaposi's Sarcoma, now we see open meth sores. Where we once encountered dying men with dementia, we now encounter psychosis. Now as before, our men are wasting away before our very eyes.
The plague of this generation is the deadly co-occurring addiction of meth and sex.
Before we get into the politics of it all, let's get clear – crystal clear – about the nature of the meth/sex epidemic that is killing our men.  This co-occurring addiction is not one thing or the other. It's its own thing. It's one, two-pronged thing.
People who have been working on the front lines of the meth/sex epidemic are clear that, once the substance of meth and the behavior of sex link up, the two become mutually supportive.  The PNP culture (party and play, a slang term used to describe combining drug use with intercourse) is alive and well and destroying lives at an accelerating pace. Crystal addicts use the drug to act out sexually.  Sex addicts spend days at a club or in a hotel room or in some guy's house having lots of sex and they use meth to keep the party going.  So whether the chicken-or-the-egg story begins with sex or ends with sex, sex as an addiction has to be addressed with the same care and consideration we use in dealing with the substance addiction.
Because sex/meth addiction isn't two things.  It's one thing.  It's one two-pronged thing.
When it comes to dealing with the meth part of the equation, most of us agree that you have to start with total abstinence. And even if you support harm-reduction, it's likely that you, too, will agree that the best way to stop using meth is to stop using meth.
It's when we get into a discussion about sex/no sex that people — especially those men whose sex lives are directly impacted by the discussion — start to bristle at the idea of total abstinence. People on the front lines of the addiction will tell you that best practice is for people with this addiction to abstain from sex for a year.  And not only sex, but the sexually compulsive behaviors that feed the substance addiction.  Maybe it's compulsive masturbation, or perhaps it's porn or fantasy or even compulsive use of dating and sex apps.  Or maybe it's all of it.
Whatever the behaviors that fuel the addiction, total abstinence from those behaviors is essential if you want to find recovery from the meth addiction. Why?  Because what fires together, wires together.  If you're hooked on meth, if you're a member of the PNP generation, then meth will fire up the sex wire and sex will fire up the meth wire. This addictive alchemy can only fire for so long before it burns the house down. 
If you want to find recovery from this addiction, or if you're trying to help someone else recover from this addiction, you cannot take an either/or approach. You need to deal with both addictions at the same time. That means getting real about whether or not this conversation about sex is about sexual liberation or about public health.
I lean toward the side of public health. And best practice says that total abstinence from meth and a year's abstinence from sex is essential if you or someone you care about wants to beat the tall odds stacked against people with this disease. Best practice says this, but it's also I've seen over and over and over again.  The men who abstain from sex and from sexually triggering behavior stay clean. The ones who don't, don't.
But the conversation about sexual liberation matters. So often, sexual liberation has been equated with a kind of capitalistic pursuit for more, better, newer, kinkier, boundary-testing sex.
Is "more" better?  Is "more" liberating?  Has "more" ever freed us from the heteronormative shaming that is imposed on gay sex?  Or is it just "more?"  If it's just "more," then what is the "more" covering?
Talk to just about anybody who's hooked on meth-sex and they will tell you that the meth pushes the shame aside so that sex can be a fantasy of feeling and emotion and yes, more. But the shame doesn't go away. It goes underground and lies in wait, ready to emerge when the high is over and suicidal depression follows.
Abstinence can provide an opportunity to take a look at the shame that has been there all along, to identify new ways of creating intimacy, to become truly relational and to celebrate and not merely accept the gift of gay sex.
Nobody wants to take gay sex away.  We just want to save lives.
The end comes soon: Drums, drums in the deep
"We cannot get out. The end comes. Drums, drums in the deep. They are coming." – J.R.R. Tolkien, The Fellowship of the Ring
By Brynn Tannehill | FAIRFAX COUNTY, Va. – To be trans in the US is to know fear. It is a companion that travels with us constantly: from the moment we realize we are trans, to coming out, to transitioning, and now into our lives long past the point where we should have faded away into anonymity in days past.
We are in the midst of a second Lavender Scare, and in many ways this is far more dangerous: even Christine Jorgenson wasn't barred from receiving hormones or being within 2500 feet of children simply for being transgender. 
I have been called a doomsayer who profits from prognosticating an inevitable end. This is not precisely true: there is hope, if precious little of it. We can all clearly see the situation deteriorating rapidly in red states, with (at best) spotty resistance from the Democratic Party as a whole. We can see the effects of this deterioration as transgender people not only ask how to flee, but actively do so now. But most in a poverty-stricken community, however, lack the money or resources to flee.
There's an eerie similarity to 1933, when people sold everything they owned, with no job waiting for them, just to get away from what they saw happening and coming. Others look at what it will take to get to another country, even as those countries are not yet ready to grant trans people asylum or refugee status. Most can only tell you that it's getting bad, and that they're afraid of what their government is preparing to do to them, even if they don't know exactly what that will be. However, with nowhere to go, and no country particularly wanting transgender people, I find myself dreading another S.S. St. Louis moment in history.
There's an authoritarian party in permanent power in half of the U.S. They're making it clear that intend to seize permanent federal control and bring their vision of a shiny, Godly America to the rest of the country by any means necessary. They're ready to destroy the Union and our democracy to save it from "wokeness". And they have sold their base on the idea that the number one threat that the country must be saved from is transgender people.
State level anti-transgender bills are becoming both more numerous and draconian year after year. The Overton Window of anti-trans legislation keeps shifting further and further to the right. For example, first they wanted to ban transition-related health care for everyone under the age of 18. Then the bills started putting the age at 21. Then, this year, we saw Oklahoma propose banning it for anyone under 26. Texas followed by passing a resolution condemning it for people of all ages.
Now, Oklahoma has proposed a law that would ban providers who take state or federal money of money of any sort (e.g. Medicare or Medicaid) from providing transition-related care to anyone of any age. This means thousands of people who transitioned years ago will no longer be able to refill their prescriptions. Access to medical care will become a right that exists in theory but not in practice, like suffrage in the Jim Crow South.
It's not just medical care. It's sports, bathrooms, birth certificates, driver's licenses, bans on "drag", required misgendering, and forced outing. The creativity of this performative cruelty seems endless. Of these though, the "drag" bans are the most devastating. These laws are deliberately written as to be so vague and overly broad that a symphony orchestra with a transgender 2nd clarinet, or a family with a trans child doing a sing along in the car would be considered obscene. In West Virginia, SB252 and 278 single out transgender people (and not just drag performers) to declare that their mere presence in public is obscene.
Not only are the scope of laws increasing; the sheer number is growing exponentially. In 2018, there were 19 anti-trans bills proposed in state legislatures. By 2020 it was 60. Last year it was 155. Now, in 2023, we surpassed the 2022 total by the middle of January and are well on our way to more than 200. Even so, these numbers don't tell the full tale.
In years past, only perhaps 10% of these bills would pass, usually after opposition and debate. Now, we're seeing bills introduced, sent to committee, debated, and sent to the floor in 24 hours. There is simply so much happening so fast that trans people cannot put together opposition in time to speak against these bills, whereas conservative legislators coordinating with religious legal groups always have "experts" lined up and ready, since they know exactly when and where the bills will be heard ahead of time. The result is that in a year where a record number of anti-transgender bills are introduced, a record percentage, and a record total, will be passed.
Trans people are not doomed, but we're clearly on an accelerating trajectory to the end of the community in at least half of the US. Reversing these trends, and preventing a nation-wide destruction of the community, requires numerous highly improbable things to happen. This includes Republicans moving on from the moral panic about trans people, deciding that they've gone far enough already with their oppression at the state level, or the courts overturning anti-trans laws. None of these seems likely.
Additionally, there remains the fear that even states with sanctuary laws, like California, will not remain safe forever. Republicans in Congress have made it clear that should they take power in 2024, they intend to pass nationwide laws similar to those at the state level. The odds of the GOP taking full control are frighteningly high: the Senate map in 2024 for Democrats is very bad, Biden's net approval is where Trump's was in 2020, and gerrymandering makes taking back the House difficult.
Masha Gessen's rules for surviving autocracy state that "your institutions will not save you." This is true for trans people now in several ways: neither courts, the Democratic party, nor the media seem prepared to stand up for us as the situation goes from hostile to non-survivable. There's the open question of whether the courts will uphold sanctuary laws. When Texas demands the arrest and extradition of trans people (or parents of trans youth) who have fled to a sanctuary state, it seems unlikely that the current Supreme Court will do anything but what their Christian Nationalist masters tell them to. It's also unknown whether a state like California would defy the courts and break the union over trans people or women seeking an abortion.
Then there's the news media, the fifth estate that is supposed to be the light of truth shining on darkness. Instead, half of the media ecosystem is leading the charge to brand transgender people as an existential threat to women, children, and society. The other half, like Reuters, The New York Times, and The Atlantic, produce poorly thought out "both-sideism" and concern troll pieces that amplify and reinforce the narratives of the side that believes the ideal number of transgender people in the US is zero.
Trans people have precious few people that they know will go to the mattresses for them. We're already seeing who on the left and center is stepping aside, or even joining in, to let self-proclaimed Christian fascists like Matt Walsh have their way. Not only can it happen here, but it is happening now, at this very instant, to the sound of deafening silence from the people who swore without irony "never again."
The American public, for their part, either doesn't know or doesn't care. It's just happening to "those people". Most trans people cannot enunciate all the factors that have them afraid, and why they form an interlocking system of failures that make recovery from the trajectory we're on improbable. They just know that things are getting worse, and they don't see how it will get better. Like animals before an earthquake, they know something is very wrong, even if they can't explain why, or get anyone to listen.
All they know is that they cannot get out, the unstoppable power of the government is coming, and no one is coming to the rescue. For those who cannot flee, and cannot survive the laws about to be passed, the end comes soon. Drums, drums in the deep.
*******************************************************************