Cruising: A snapshot of irresponsibility in LA as monkeypox cases climb
He responded with a laugh; "I've read that I  won't die if I get it, so what are you worried about, why do you care?"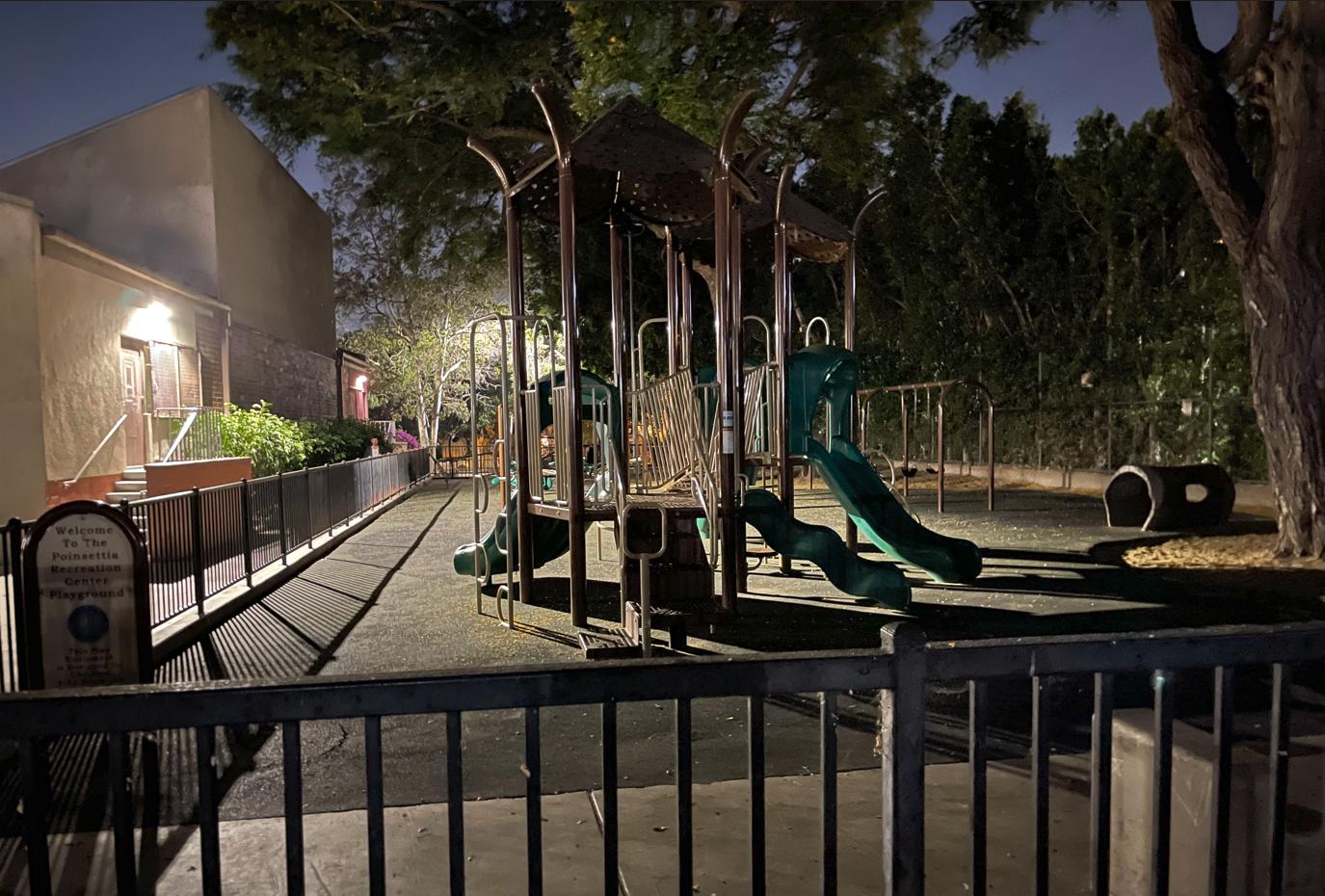 LOS ANGELES – Likely one of the oldest sexual encounter activities engaged in by primarily gay and bisexual men is out-of-doors public cruising, which the methods over the years have evolved as time marches on.
Popular phone apps are now the principal means for 'cruising' for people to engage each other in public or private sexual encounters.
These encounters can be fraught with the dangers of potential physical violence, but more-so from the dangerous spread of sexually transmitted diseases. During the late 1970's through the early 1990's, the HIV/AIDS pandemic was impacted by men seeking men for sex, cruising without taking safeguards and in some cases ignoring public health agency warnings.
As the spread of the monkeypox virus continues escalating in numbers of documented infections as reported by the U.S. Centers for Disease Control, (CDC)- affecting gay, bisexual, and transwomen, cruising and use of phone apps has emerged as targeted areas of concern for LGBTQ+ health advocacy groups and public health officials.
One app, Sniffies, which has a unique feature that invites its users to form live in-person events (including hotels, public bathrooms, and parks) led this reporter to one of dozens of well-established outdoor public cruising spots in the Los Angeles region this past week.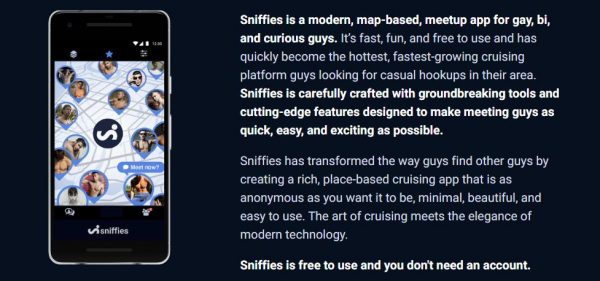 The Sniffie's app indicated that there were more than 100 people checked in to Poinsettia Park, on Wednesday, July 20, an irresistible invitation to an anonymous open air orgy:
Jayson's face was only faintly visible in the darkness of Poinsettia Park, an urban recreation center nestled between the city of West Hollywood and the Hollywood neighborhoods.
The glow of his phone screen in his left hand revealed the unmasked face of a man that appeared to be around 40 years old, his right hand shoved down the front of his sweatpants fidgeting and visibly aroused.
I couldn't help but stare and watch as he was pounced upon by 1 then 2 then 4, then 7 men who formed a cluster. There was no holding back, no hesitation and barely a word spoken as the entire group was sexually aroused and posturing as if in a mating ritual.
Even though he [Jayson] showed favor to a taller blonde guy with messy long hair, the competition for his sexual equipment continued until he moved with the blonde man to the near-by swing-set and moved into a favoured common sexual position for male breeding, luring 4 of the by then 9 men, some of them shy and innocently watching, as Jayson was consumed.
The invitation was clearly for anyone who wanted it and several partook, an event that lasted until someone noticed a man and woman nearby walking two dogs off leash.
"Trouble," someone whispered twice. "There's trouble nearby."
They scattered and joined the parades of people, all of them men, most of them on their phones pacing with purpose in circular patterns around the park on the prowl, around the main building, around the baseball diamond, lingering the outdoor weight lift machines, seeking privacy on the dozens of hidden tennis courts, the handball courts, the basketball courtside benches and, the area of the park most active of all- the monkey bars and slides where children play by day, supervised by parents who have no idea how the playground is being repurposed at night.
I saw a similar scene repeated over a dozen times during a one hour period. Group formations were everywhere throughout the park and most encounters were merely a discriminating checking out of the goods, energized briefly when new arrivals joined the scene, some could only be described as a no-holes barred orgy.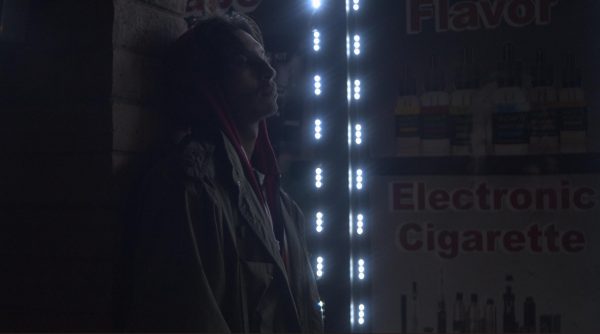 Jayson, wearing a gray hoodie and a white Covid-19 mask, sensing my energy was different from other people, approached me and introduced himself during a lull to ask if I was "a cop or something."
I told him I was not a cop- just a reporter for the Los Angeles Blade and that I was interested in checking out the scene unfolding in front of me given the news on Monkeypox and Covid. I informed him that I was not recording anything or taking photos of people and then asked him if I could speak to him. He agreed, "a little."
"They call me Jayson (no last name given) and sometimes I live with my mother and father and little brother in Riverside, sometimes I feel like I live in this park" he said. "It's safe for the most part; I've only been robbed once but that was before it became so cruisy…I think it's even safer now, a lot busier for sure."
When asked what he knew about Monkeypox, he fidgeted for a moment and adjusted his still erect equipment downward in his pants before taking his mask off. "Look! I don't have it," he said.
When asked if he understood that while he may not but others may, he responded with a laugh. "I've read that I won't die if I get it, so what are you worried about, why do you care?"
Someone approached.
"This guy is a reporter!" Jayson said. "Why are you here," said the new arrival. "No one here is hurting anyone."
Word spread that there was a reporter present and the crowd slowly diminished.
"Get the fuck out of here you old freak," said a trans woman who was watching a group of 4 engaged in group sex near the children's slide on the western side of the park..
Water was thrown and someone spit and kicked dirt at me and I was shoved.
"Monkeypox is a joke, girl. I don't know anyone who ever had it. I really don't care if I get it," replied a 20-something-year-old Black man. "I get Prep."
"I was vaccinated today," said a buff young white man wearing only shorts and combat boots, poppers in one had and an iPhone in the other. "Anyway, I'm on prep and I've had Covid, I was vaccinated 4 times against that; I just want to enjoy my life and my sexuality." He said he was 26 and his name was Brian, that he lived only blocks away in Hancock Park.
64 year old Samuel is from WeHo and said it was his first visit to Poinsettia Park, though he had been to other live Sniffies hangouts.
"I've seen this scene at Poinsettia Park get more popular on Sniffies and I wanted to see it for myself. I'm an old gay and don't get a lot of action, anymore," he laughed. "Here, people care about only one thing. If you have what they want you can play. I do," he laughed again.
When asked if he felt this kind of scene is a problem during the pandemic and during a potential new one he said, "people have been in lockdown too long, we're all exhausted and need human contact. This isn't all that awful! It's mostly about walking around and leering at one another and you might get a blow job. If you are young, hung and pretty you might get a little more."
"I love the Los Angeles Blade, but I don't know why you would be here reporting on this," another man chimed in.
The CDC reported more than 2,800 monkeypox cases and sent more than 370,000 vaccine doses to all of the U.S. states reporting cases as of Saturday. Speaking with reporters Friday, Jennifer McQuiston the Deputy Director for High Consequence Pathogens and Pathology at the CDC said the agency is now aware of at least eight cases in people who identify as cisgender women. Most cases so far have been among men who have sex with men.
The CDC Deputy Director did note that the agency had also documented cases of household transmission as well. Two cases of the monkeypox virus have been diagnosed in children.
"We became aware of these cases just this week, and we've been working with the jurisdictions to understand more about these cases," McQuiston said adding that the agency determined that both cases were "likely the result of household transmission" and "had no contact with each other."
According to the CDC, one of the children is a toddler who lives in California and the other is in an infant, not a resident of the U.S. who was "transiting through" the Washington, D.C. area when the test was done.
"There is no evidence to date that we're seeing this virus spread outside of those populations to any degree, and I think that the primary drivers for this infection in the U.S. remain in the gay, bisexual, and men who have sex with men communities right now," McQuiston added.
As the monkeypox outbreak grows, the preferred vaccine to combat it is in short supply—a problem that's only getting worse now that countries are expanding access to the vaccine. But there is a strategy that could double overnight the number of people who can be vaccinated: use a single shot instead of the recommended two, Science Journal reported on July 1, 2022.
Compelling data from monkey and human studies suggest a single dose of the JYNNEOS vaccine produced by Bavarian Nordic solidly protects against monkeypox, and that the second dose mainly serves to extend the durability of protection.
The CDC recommends that the vaccine be given within 4 days from the date of exposure for the best chance to prevent onset of the disease. If given between 4 and 14 days after the date of exposure, vaccination may reduce the symptoms of disease, but may not prevent the disease. However, when coupled with self-isolation and other prevention measures when symptoms first occur.
The CDC also notes that the JYNNEOS vaccine is being allocated to jurisdictions for use for the following individuals:
Known contacts who are identified by public health via case investigation, contact tracing, and risk exposure assessments
Presumed contacts who may meet the following criteria:

Know that a sexual partner in the past 14 days was diagnosed with monkeypox
Had multiple sexual partners in the past 14 days in a jurisdiction with known monkeypox
Dan Wohlfeiler, co-founder of Building Healthy Online Communities (BHOC), a consortium of public health leaders and gay dating website and app owners who are working together to support HIV and STI prevention online, spoke with the Blade in a phone call Saturday.
Wohlfeiler said that the key to having sex with monkeypox looming is to take precautions. That includes limiting the number of sexual partners, as well as exchanging as much information as possible with partners, utilizing profile options available on apps as well as direct conversations.
He added BHOC has comprehensive information on monkeypox to reduce risk of infection.
(See the following)
Based on available data about how MPX may be spreading in our community, BHOC has the following suggestions to keep yourself and our community as safe as possible:
Be alert and share this info. As of now, the number of MPX is small but growing quickly. Knowing this information could prevent you from getting or spreading the virus.
Ask your sex partners and people you live with about symptoms. See if they have had any unusual rashes or sores in the last 3 weeks. Even if you're into anonymous hookups, try to have a phone number or way to get in touch with someone in case you need to reach each other if either of you develop symptoms or gets diagnosed with MPX.
Consider creating a 'pod' to keep you and your sex buddies safer. Creating a pod temporarily reduces the number of hookups you have, but they can be a great way to still have the sex you like while reducing your likelihood of getting MPX. Agree to only have sex with people in your pod. Plan how you will tell each other if one of you tests positive. Start having the conversation about getting MPX vaccination when it's available in your area. Here is a resource to help you create your pod.
Make informed choices about attending large events. If you're in large crowds where people are wearing minimal clothing (like at Pride events, saunas, bathhouses, clubs), be aware of how much skin-to-skin contact you may be having. Try to minimize your contact as much as possible. Read more from CDC about attending large gatherings.
If you receive a notification from someone you had sex with or from an event organizer, take it seriously. Call your local health department to get connected to a vaccine. It also works the other way. If you are diagnosed with MPX, be sure to also let any event organizers or sex partners know so they can make sure those exposed can get care.
Notice if you develop symptoms. People are not known to be infectious until they have symptoms; but, keep in mind that someone may have sores in their throat, ass, or vagina/front hole and not know it.
Stop the spread. If you don't feel well, take a break from sex and going out to bars, gyms, clubs, and other events. If you live with someone, you may need to isolate yourself from them if you are positive for MPX.
Additional reporting by Brody Levesque
GLAAD examines impact of HIV, COVID, & MPV in new report
A new GLAAD report is out. Invisible People: A Retrospective Report On The Impacts of COVID & HIV In The United States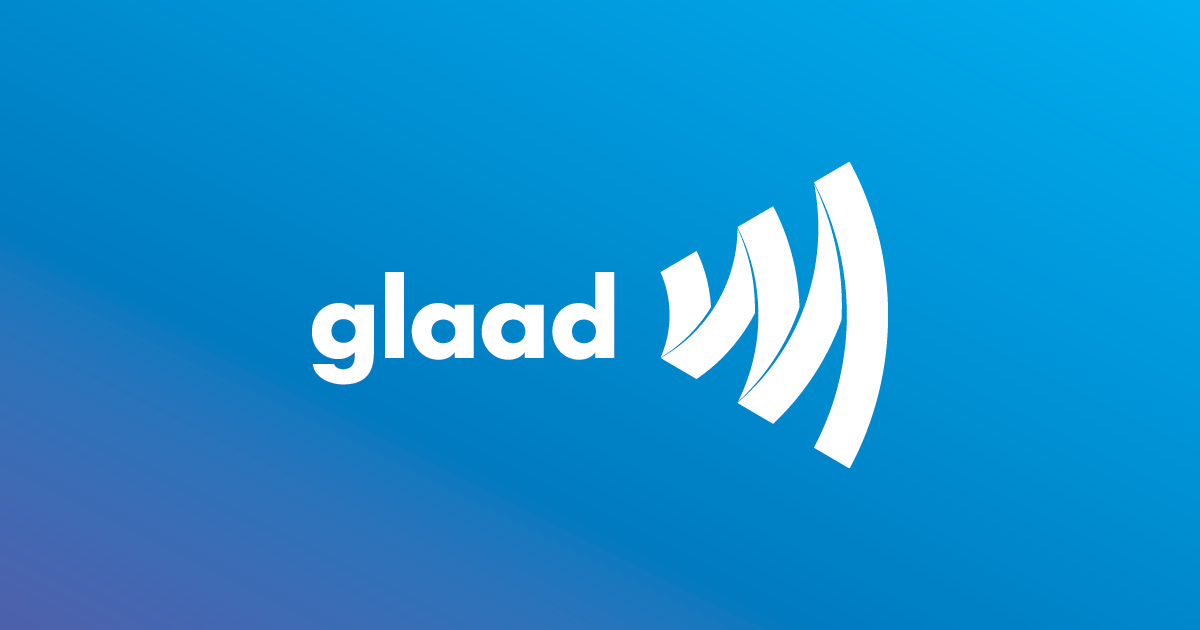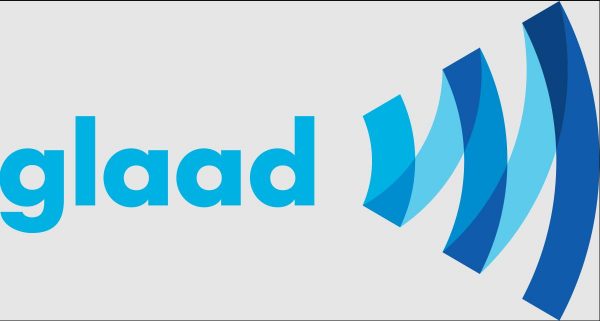 By Darian Aaron | NEW YORK – On October 6, in a TIME Magazine exclusive, GLAAD released "Invisible People," a first-of-its-kind report detailing the disruption caused by COVID-19 in the lives of people living with HIV. The 23-page report combines a comprehensive analysis of peer-reviewed scientific literature, qualitative interviews of people living with HIV, affected communities, and community-based organizations (CBOs) serving these populations. 
With research conducted by global market research company Ipsos and completed before the U.S. emergence of the monkeypox virus (MPV), GLAAD has included an MPV addendum to the report that elevates the disproportionate impact of MPV, HIV, and COVID-19 among Black Americans. Through data and first-person narratives, the report highlights the source of medical mistrust in Black communities, examines the lack of access to consistent healthcare during the pandemic, and most recently, inadequate access to the JYNNEOS MPV vaccine, despite the disproportionate occurrence of MPV among Black gay and bisexual men.
GLAAD President Sarah Kate Ellis draws a parallel between the devastating outcomes for LGBTQ people of color across the three major health crises.
"LGBTQ people and queer people of color are disproportionately affected in the pandemic, yet data collection didn't begin for months to help guide responses and resources, and our voices were vastly underreported across the media," Ellis says. "These are painful parallels to the early days of HIV/AIDS when GLAAD was formed to fight inaccuracy and invisibility."
As of October 12, the Centers for Disease Control and Prevention (CDC) has confirmed 27,022 MPV cases across the United States. A steady decline in new cases—a national seven-day moving average of 63 cases as of October 12—is attributed to vaccinations and behavioral changes among gay and bisexual men. However, data from the CDC confirms that while Black and Latino gay and bisexual men represent the overwhelming majority of MPV cases, white and Latino men have received their first dose of the vaccine at a much higher rate.
The inequity in vaccine distribution and the reality that unvaccinated people are 14 times more likely to acquire MPV has exacerbated racial healthcare disparities in Black communities that existed long before the current outbreak.
Is history repeating itself?
In a separate interview, pioneering HIV activist Phill Wilson, founder of The Black AIDS Institute, says the "parallels are scary" in the context of the U.S. response to the early HIV/AIDS crisis and the slow response to the threat of MPV among Black gay and bisexual men in 2022.
"During the early days of the HIV/AIDS pandemic, I used to quote my grandmother—probably your grandmother, too: "When white people get a cold, Black people get pneumonia," Wilson says.
"The parallels are scary—first, the denial, then the blaming, then the slow response and missed opportunities. And finally, the disproportionate impact on Black, other POC (people of color), and poor communities," he adds.
"All the earliest information about how the COVID-19 pathogen was transmitted said that Black, brown, and poor people would be disproportionately impacted. And yet, those in power did not develop strategies targeting those communities. The opposite happened."
A California resident, Wilson provides a first-person account of his vaccination experience in Van Nuys, a suburb of Los Angeles situated in the San Fernando Valley.
"I showed up at the pop-up vaccination station at about 10:15 in the morning. They didn't open until 11:00 am. There were already 100 people in line," Wilson says. "They had 400 vaccines available that day. By the time I left at 3:00 pm, they had closed the line for the day. I counted less than five Black men, four or five Latino men, and maybe one Asian man getting vaccinated. Four hundred, presumably LGBTQ+ people, were vaccinated that day, and less than 3% were BIPOC (Black Indigenous People of Color)."
To combat the inequity in the MPV vaccine rollout, the CDC has created a Vaccine Equity Pilot Program to reach populations most affected by MPV but less likely to be vaccinated.
In the report, GLAAD also calls out the inherent homophobia that precipitated the naming of HIV as a "gay disease" in the early days of the epidemic. This stigmatizing language has also been echoed during the recent MPV outbreak because most cases are among gay and bisexual men.
Ryan Lee, an Atlanta-based writer, was diagnosed with MPV in July and has since recovered. He says he understands why gay men are reluctant to bare the social responsibility of MPV.
"The burden and shame that gay men have borne regarding our sexual health have created generational trauma and anxieties. And five months of monkeypox have already stoked the bigotry and judgment in those who love telling gay folks how sick and dirty we are," Lee says.
"So I understand the reluctance of queer folks to be closely associated with a new illness, but we must recognize monkeypox is currently a disease that disproportionately impacts gay men."
According to reports published in August, the fear and anxiety experienced by many gay and bisexual men and the refusal of some phlebotomists to administer the MPV vaccine are reminiscent of a dark era in our nation's history that many hoped never to repeat.
"There is something spooky about sitting in a folding chair in 2022, surrounded by other gay men in folding chairs, waiting to be vaccinated by healthcare workers who wear personal protective equipment and immediately wipe down each vacated chair with disinfectant," says Amanda Cary, manager for the gay men's sexual health clinic at Whitman-Walker in D.C, in a story published in The Washington Post.
"Invisible People" lays bare the outcome of slow to no inaction when three health crises converge and target an already marginalized group of people. Through this report, GLAAD continues to elevate the stories and voices of LGBTQ people living with HIV at greater risk for COVID and MPV acquisitions.
"We have to learn from the lessons of each epidemic to be better prepared for the next," says Andres Cantero Jr., a study participant. "People living with HIV, like all chronic conditions, should know that we can count on care that keeps us alive and helps prevent the spread of HIV."
"We just lost two years," says Ellis. "We need folks to look up, wake up, and realize that we as a community and a country can walk and chew gum at the same time. We can deal with a major pandemic while not forgetting about our most marginalized folks."
Read the complete GLAAD report  Invisible People: A Retrospective Report On The Impacts of COVID & HIV In The United States.
*******************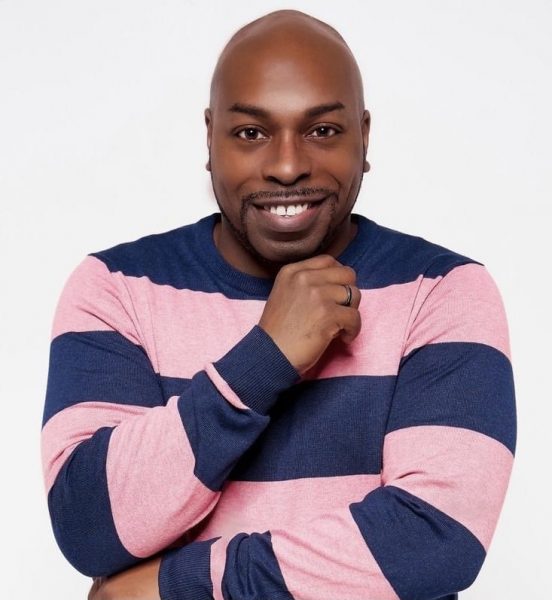 Darian Aaron is the MPV project coordinator for GLAAD. He is also communications director of CNP (Counter Narrative Project), and editor-at-large of CNP's digital publication The Reckoning.
His work can also be read across multiple platforms as a contributor for Q Digital. Follow him on Twitter @darianoutloud.