White House says administration is scaling up monkeypox efforts
"We've been working with community health partners, members of the LGBT community, and others to ensure that we are getting out good info"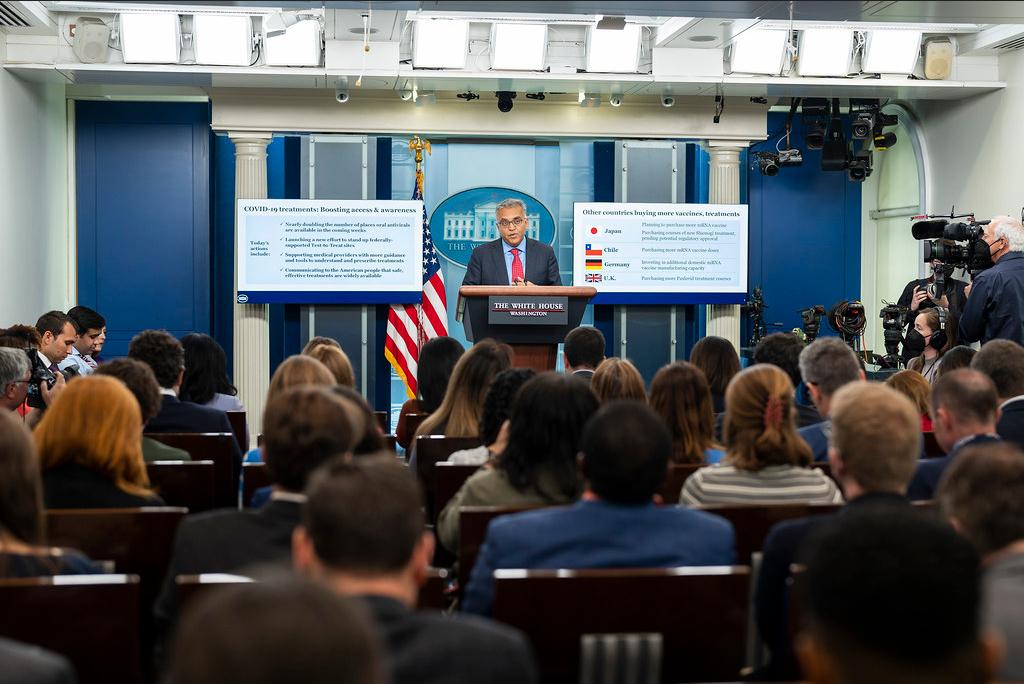 WASHINGTON – Speaking with reporters Tuesday during in a press briefing, White House COVID-19 response coordinator Dr. Ashish Jha addressed the ongoing monkeypox outbreak and the administration's response.
Referencing the declaration by Dr. Tedros the Director-General of the the World Health Organization labeling monkeypox a Public Health Emergency of International Concern, Dr. Jha told the press corps that the declaration by was a call to action to the world community to stop the spread of this virus.

"The international community must work together to protect individuals that have been impacted by monkeypox and those most at risk of contracting the virus. WHO's declaration will allow the United States and other partners to better collaborate, to share data, and to get critical information out to high-risk communities," Jha said.
Pivoting to the Biden Administration's response he noted, "Here at home, since the earliest days of this outbreak in the U.S. in mid-May, the Biden administration has deployed a robust, comprehensive strategy to combat monkeypox. Our strategy has four key pillars, and I want to go through them."
Jha then detailed the efforts by the federal government:
"First is to dramatically scale up procurement, production, and distribution of vaccines. Second is to significantly expand access to testing. Third is to significantly expand access to treatments. And fourth is outreach to communities most affected by the virus.
"We have been working around the clock to ramp up our response and to make important progress in short order. To date, we have distributed more than 300,000 vaccines to jurisdictions around the country. We have procured more vaccines than any other country in the world, probably more than every other country in the world combined.
"FDA is working quickly to finalize the approval of nearly 800,000 additional doses, and we are getting ready to ship these doses to jurisdictions once FDA has finally approved them.
"We have 1.3 million doses of TPOXX, the treatment for smallpox that can also be used for monkeypox, in our stockpile. And we are working day and night to make access to that treatment easier for providers around the country.
"When the first case of monkeypox was confirmed in the United States, we had the capacity to do 6,000 tests per week — much higher than demand — but we knew that testing at the time wasn't as convenient for providers as it needed to be. So the CDC immediately started working with five of the biggest commercial labs to get monkeypox testing going online so doctors can use their existing partnerships with commercial labs.
"Today, because of that work, there is capacity to do 80,000 tests per week, and we are continuing to do extensive outreach to providers to make testing easier.
Jha then pointed out the fact that Biden Administration is keenly aware of the impact that monkeypox is having on the LGBTQ+ community.

"Finally, we've been working on the ground with community health partners, members of the LGBT community, and others to ensure that we are getting out good information, that we are addressing concerns that they have, we are listening to their concerns," he said.

Jha told reporters that the federal government is taking the outbreak of the monkeypox virus seriously and is working on expanding access to testing, vaccines, and treatments, and "making sure that Americans understand what risks and challenges this virus faces and what the administration is doing to respond to it."
When asked by a reporter, "Given the limited testing early on, how many more cases do you think there actually are right now in the United States than what we know about?"
Jha answered, "Yeah, so I would say — first of all, in terms of testing, you know, we had 6,000 tests available per week, which works out to about eight, nine hundred tests a day. I don't think testing capacity has been a major limitation. One of the challenges has been that a lot of providers have found it difficult to actually order the tests. That's one of the reasons we brought in the national labs, because physicians are very comfortable using national labs.

You know, obviously, we want to continue working on making sure testing is more and more widely available so that we're tracking every case and identifying every case. I don't have a number of how many cases — further cases are out there, but I do expect, by the way, that as all these national labs now come online, as they have over the last week, I would not be surprised if we see an increase in cases as testing becomes more robust. That's a very normal part of any outbreak response — is that as testing ramps up, you tend to see an increase in cases because people can identify it more."
Another reporter asked: "I guess the number is significantly higher than what we know right now?" In response Jha noted: "It's very hard for me to make guesses on what the number is. And I think the goal is to make testing easy, widespread, available so that people can order those tests."
Jha was then asked: Just on the global response to monkeypox. As we know, viruses don't respect borders. What is the U.S. able, willing, prepared to do to address that, especially since this affects communities that are often stigmatized, left out of public health interventions?"
Jha replied: "Yeah, so we have had a very global — kind of a very strong engagement in the global community on monkeypox for years. We have worked with multiple countries on the African continent where most of the disease has been endemic in the past. We continue to have strong partnerships with multiple countries around building up laboratory capacity. That same testing capacity we're talking about here in the United States, it's really essential that other countries have that as well. We're continuing that work.
This outbreak obviously now is in many, many other countries as well. And so we're in constant conversations with our European colleagues, with colleagues in other parts of the world. I think this public health emergency declaration will also further galvanize global response. I'll make a couple of more points. I mean, the U.S. really, on monkeypox, has been a global leader. We are the major funder of the company that makes the Jynneos vaccine. We, in fact, have had a very large role to make sure that that vaccine exists and has come into being.
So U.S. global leadership on monkeypox, I think, is both longstanding, and we're going to continue doing all of those things to make sure this really is a global response."
In a follow-up Jha was asked: "But any — any concrete deliverables that we might see?"
"Well, so we're working with countries to do — so — and different countries have different needs," Jha said and added, "Different countries have different technical needs. So we are right now engaged in a lot of both bilateral and multilateral conversations with nations to figure out what help do they need, what kinds of technical and other kinds of expertise can we provide."
After a series of back and forth over President Biden's recent bout with the B.A.5 omicron variant of coronavirus the questions returned to monkeypox.
A reporter asked: "I wanted to go back to monkeypox and ask what the government's response is to some of the backlash regarding the messaging and language that could perpetuate homophobia and transphobia, like we saw during the HIV epidemic?"
Jha answered: "Are there specific things you're concerned about? I mean, I think, very clear at this point that the community most affected is the LGBTQ community. This is one of the reasons why I said we've been deeply engaged with them, both to share information, also to learn more and make sure that — that everybody is communicating in a way that's both scientifically accurate and respectful.
You know, obviously, it's really important that we do not use this moment to propagate homophobic or transphobic messaging. And I think it's really important that we stick to the science, stick to the evidence, and do it in a way that's respectful of people."
The question arose over the federal government's process for declaring monkeypox a health emergency: "When will you decide, you know, whether it merits declaring a public — a public health emergency? And what other factors would you need to look at?"
Jha: "Yeah, it's a good question. This is a decision that'll be made by Secretary Becerra, the Department of Health and Human Services. You know, with any outbreak, that evaluation almost sort of begins day one. People start looking at and thinking about, you know, when is that appropriate. I think Secretary Becerra will make that decision when he thinks that doing so will help with the response.
Obviously, a PHE opens up certain capabilities for the — for the Department of Health and Human Services. I know those are conversations that are ongoing and continue, and that'll be a decision made by Secretary Becerra."
Dr. Jha was then asked: "And on the monkeypox vaccine, you know, is there consideration of invoking the DPA to produce more of it? And how much do you estimate the U.S. would need total?"
Jha: "Yeah, that's a very good question. Again, and I — what I will say is, right now we've — we have about 760, 780 thousand doses that we're planning on making allocations about in the — in the next few days, pending FDA authorization, of course.
We're looking at the company that makes it. We're looking at their ability to produce more. We're talking to them about contract manufacturing in the United States and being able to produce more vaccines here.
So we're looking at a whole range of options. Obviously, if other tools that the federal government has at its disposal are helpful, we will be — we will not be shy about invoking those tools. But right now, we are looking at these sets of factors to see how much more vaccine can we get in the United States."
GLAAD examines impact of HIV, COVID, & MPV in new report
A new GLAAD report is out. Invisible People: A Retrospective Report On The Impacts of COVID & HIV In The United States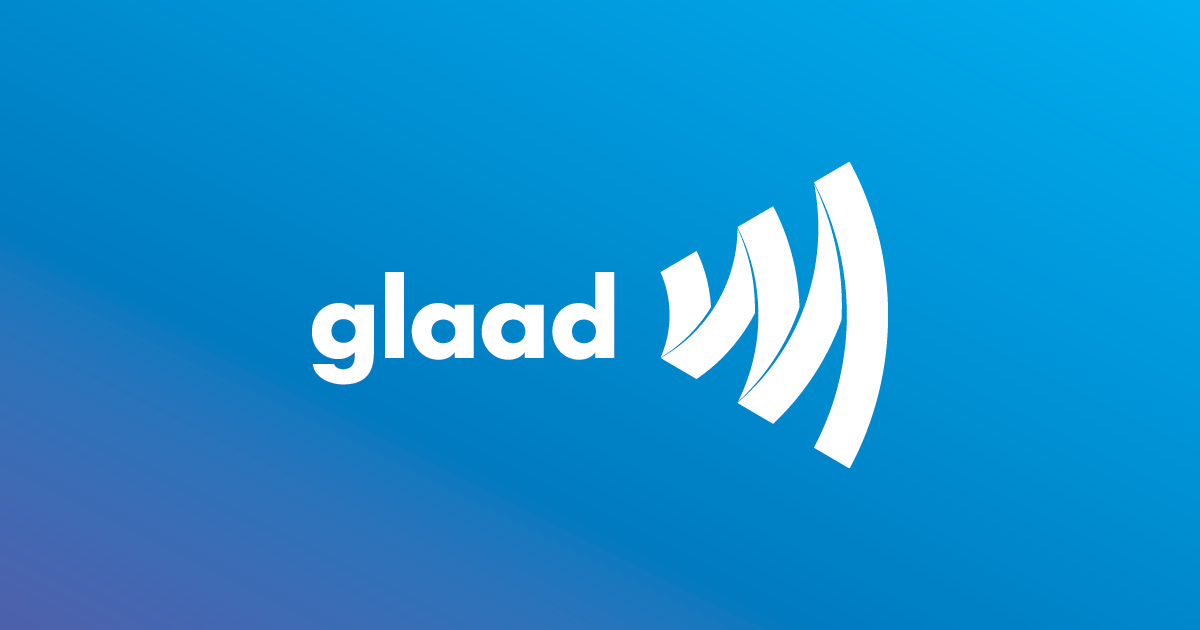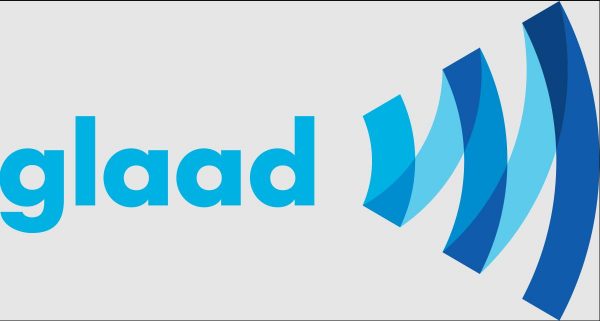 By Darian Aaron | NEW YORK – On October 6, in a TIME Magazine exclusive, GLAAD released "Invisible People," a first-of-its-kind report detailing the disruption caused by COVID-19 in the lives of people living with HIV. The 23-page report combines a comprehensive analysis of peer-reviewed scientific literature, qualitative interviews of people living with HIV, affected communities, and community-based organizations (CBOs) serving these populations. 
With research conducted by global market research company Ipsos and completed before the U.S. emergence of the monkeypox virus (MPV), GLAAD has included an MPV addendum to the report that elevates the disproportionate impact of MPV, HIV, and COVID-19 among Black Americans. Through data and first-person narratives, the report highlights the source of medical mistrust in Black communities, examines the lack of access to consistent healthcare during the pandemic, and most recently, inadequate access to the JYNNEOS MPV vaccine, despite the disproportionate occurrence of MPV among Black gay and bisexual men.
GLAAD President Sarah Kate Ellis draws a parallel between the devastating outcomes for LGBTQ people of color across the three major health crises.
"LGBTQ people and queer people of color are disproportionately affected in the pandemic, yet data collection didn't begin for months to help guide responses and resources, and our voices were vastly underreported across the media," Ellis says. "These are painful parallels to the early days of HIV/AIDS when GLAAD was formed to fight inaccuracy and invisibility."
As of October 12, the Centers for Disease Control and Prevention (CDC) has confirmed 27,022 MPV cases across the United States. A steady decline in new cases—a national seven-day moving average of 63 cases as of October 12—is attributed to vaccinations and behavioral changes among gay and bisexual men. However, data from the CDC confirms that while Black and Latino gay and bisexual men represent the overwhelming majority of MPV cases, white and Latino men have received their first dose of the vaccine at a much higher rate.
The inequity in vaccine distribution and the reality that unvaccinated people are 14 times more likely to acquire MPV has exacerbated racial healthcare disparities in Black communities that existed long before the current outbreak.
Is history repeating itself?
In a separate interview, pioneering HIV activist Phill Wilson, founder of The Black AIDS Institute, says the "parallels are scary" in the context of the U.S. response to the early HIV/AIDS crisis and the slow response to the threat of MPV among Black gay and bisexual men in 2022.
"During the early days of the HIV/AIDS pandemic, I used to quote my grandmother—probably your grandmother, too: "When white people get a cold, Black people get pneumonia," Wilson says.
"The parallels are scary—first, the denial, then the blaming, then the slow response and missed opportunities. And finally, the disproportionate impact on Black, other POC (people of color), and poor communities," he adds.
"All the earliest information about how the COVID-19 pathogen was transmitted said that Black, brown, and poor people would be disproportionately impacted. And yet, those in power did not develop strategies targeting those communities. The opposite happened."
A California resident, Wilson provides a first-person account of his vaccination experience in Van Nuys, a suburb of Los Angeles situated in the San Fernando Valley.
"I showed up at the pop-up vaccination station at about 10:15 in the morning. They didn't open until 11:00 am. There were already 100 people in line," Wilson says. "They had 400 vaccines available that day. By the time I left at 3:00 pm, they had closed the line for the day. I counted less than five Black men, four or five Latino men, and maybe one Asian man getting vaccinated. Four hundred, presumably LGBTQ+ people, were vaccinated that day, and less than 3% were BIPOC (Black Indigenous People of Color)."
To combat the inequity in the MPV vaccine rollout, the CDC has created a Vaccine Equity Pilot Program to reach populations most affected by MPV but less likely to be vaccinated.
In the report, GLAAD also calls out the inherent homophobia that precipitated the naming of HIV as a "gay disease" in the early days of the epidemic. This stigmatizing language has also been echoed during the recent MPV outbreak because most cases are among gay and bisexual men.
Ryan Lee, an Atlanta-based writer, was diagnosed with MPV in July and has since recovered. He says he understands why gay men are reluctant to bare the social responsibility of MPV.
"The burden and shame that gay men have borne regarding our sexual health have created generational trauma and anxieties. And five months of monkeypox have already stoked the bigotry and judgment in those who love telling gay folks how sick and dirty we are," Lee says.
"So I understand the reluctance of queer folks to be closely associated with a new illness, but we must recognize monkeypox is currently a disease that disproportionately impacts gay men."
According to reports published in August, the fear and anxiety experienced by many gay and bisexual men and the refusal of some phlebotomists to administer the MPV vaccine are reminiscent of a dark era in our nation's history that many hoped never to repeat.
"There is something spooky about sitting in a folding chair in 2022, surrounded by other gay men in folding chairs, waiting to be vaccinated by healthcare workers who wear personal protective equipment and immediately wipe down each vacated chair with disinfectant," says Amanda Cary, manager for the gay men's sexual health clinic at Whitman-Walker in D.C, in a story published in The Washington Post.
"Invisible People" lays bare the outcome of slow to no inaction when three health crises converge and target an already marginalized group of people. Through this report, GLAAD continues to elevate the stories and voices of LGBTQ people living with HIV at greater risk for COVID and MPV acquisitions.
"We have to learn from the lessons of each epidemic to be better prepared for the next," says Andres Cantero Jr., a study participant. "People living with HIV, like all chronic conditions, should know that we can count on care that keeps us alive and helps prevent the spread of HIV."
"We just lost two years," says Ellis. "We need folks to look up, wake up, and realize that we as a community and a country can walk and chew gum at the same time. We can deal with a major pandemic while not forgetting about our most marginalized folks."
Read the complete GLAAD report  Invisible People: A Retrospective Report On The Impacts of COVID & HIV In The United States.
*******************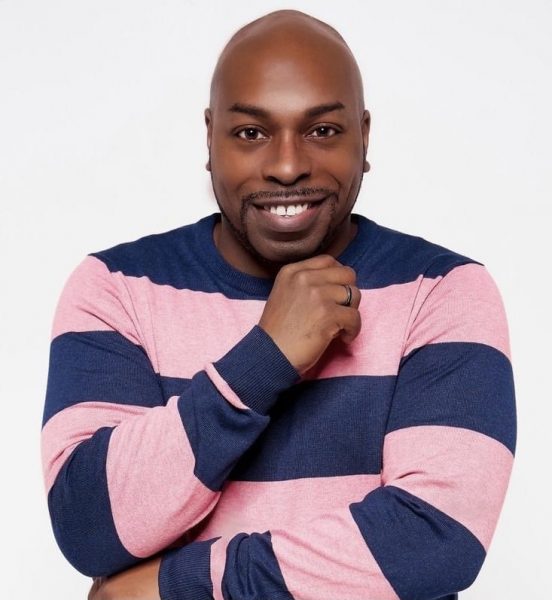 Darian Aaron is the MPV project coordinator for GLAAD. He is also communications director of CNP (Counter Narrative Project), and editor-at-large of CNP's digital publication The Reckoning.
His work can also be read across multiple platforms as a contributor for Q Digital. Follow him on Twitter @darianoutloud.