Your daily guide to Outfest 2018: July 18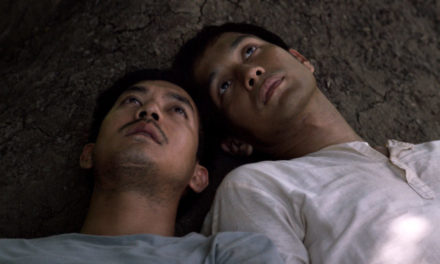 Outfest is a great experience for LA film fans, but it can be a little intimidating.  With so many films and events to choose from, it can be difficult to even know where to start.  That's why the Los Angeles Blade is here to break it all down for you, on a daily basis.
For the duration of the festival, we'll be posting a daily roundup here with a brief look at the selections of the day.  Whether you're a hard-core movie buff who plans to see as many screenings as possible, or a casual moviegoer looking for a date night treat, we've got you covered!
Just take a look at the offerings of the day and then head on over to www.outfest.org for ticket information.
WEDNESDAY, JULY 18
The venues for today are:
DGA 1 and DGA 2, at Director's Guild of America, 7920 Sunset Blvd., L.A., 90046
THE FORD THEATRE (The Ford), 2580 Cahuenga Blvd. East, L.A., 90068
THE SCREENINGS:
Alumni Spotlight: The Dare Project & Clay Farmers (DGA 2, 5pm):  Take a new look at two Outfest classics: The Dare Project (Dir: Adam Salky) picks up the story from the original 2005 short film and catches up with the gay theater kid and the curious jock as they accidentally run into each other as adults. And on the heels of a recent restoration, the moving rural drama Clay Farmers (Dir: A.P. Gonzalez) – cited by many queer film experts as an influential antecedent to Brokeback Mountain – has never looked better, 30 years after its debut.
Bright Colors and Bold Patterns (DGA 1, 7pm):  If you missed Drew Droege's hilarious one-man show on stage, BroadwayHD has captured it for the screen. Writer-performer Droege stars as Gerry, the motor-mouthed house guest from hell at the Palm Springs wedding of his friends Josh and Brennan. Gerry is furious that the invitation forbids guests from wearing "bright colors and bold patterns," which sets him off on a rant about gay assimilation and Lifetime movies, culminating in a riotous, coke-fueled meltdown. Directed by Michael Urie (for the stage) and David Horn (for the screen). Post-Screening Reception: DGA Atrium, 8:30-11:00pm.
Malila: The Farewell Flower (มะลิลา) (DGA 2, 7:15pm):  Pich and Shane are former lovers who reunite and rekindle their love, both coping with their own tragedies. Pich finds solace in creating intricate, ceremonial ornaments from folded banana leaves and white jasmine flowers, while Shane takes vows as a monk to heal from a loss. Directed by Anucha Boonyawatana, and reminiscent of fellow countryman and auteur Apichatpong Weerasethakul's work, this gorgeously lyrical and seductive tapestry weaves Thai traditions and Buddhist philosophy to explore love, death, and healing with tenderness and nuance.
Bad Reputation (The Ford, 8:30pm):  Rock-and-roll pioneer Joan Jett has been shredding hard since she founded The Runaways back in the 1970s, and at age 60, she shows no signs of slowing down. This breathlessly entertaining documentary spans the many eras and facets of her career, including interviews from a wide range of peers and protégés, including Michael J. Fox, Debbie Harry, Miley Cyrus, Billie Jo Armstrong, Kathleen Hanna, Kristen Stewart, Iggy Pop, and Laura Jane Grace, to name just a few. Revel in Jett's trademark humble swagger as the film chronicles her journey to becoming one of the most influential figures in punk rock history. Directed by Kevin Kerslake. Preceded by Flu$h (Dir:Heather María Ács, 9 min). After Party: Altargirl at The Chapel (692 North Robertson Blvd, West Hollywood), 10:00pm–1:00am.
Wig Snatched – Shorts (DGA 1, 9:45pm):  In celebration of "RuPaul's Drag Race" and its tenth year of taking the untucked revolution to TV, we exalt the art of drag and the fearless queens who inspire and wow us with their jaw-dropping talents and vital stories on and off the runway. By turns hysterical and moving — and starring beloved queens such as Bob the Drag Queen and Latrice Royale — these films add up to one enormous eleganza extravaganza that will leave you gagged. Shorts: VIP (Dorian Electra Feat. K Rizz) (Dir: Dorian Electra & Weston Allen, 3 min.), The Cocoa Fondue Show (Dir: Andrew Wyatt Arnold, 15 min.), Dressed As Girl (Dir: Anna Mae Gordon, 20 min.), Run(A)way Arab (Dir: Amrou Al-kadhi, 12 min.), Marabou (Dir: Tiffany J. Johnson, 20 min.), Femme (Dir. Alden Peters, 18 min.). Pre-Screening Reception: DGA Atrium, 7:30-9:30pm.
Skin – Shorts (DGA 2, 9:45pm):  Get ready to be turned on, both in body and mind. Not for the faint of heart, this collection of explicit shorts explores many facets of gay sexuality. From saunas and art porn, through orgies and casual encounters, to mourning a loss — sex is at once intimate, raw, and often ironically lonely.  Curated by Ernesto Foronda.  Shorts: Set Me As A Seal Upon Thine Heart (Dir: Omer Tobi, 10 min.), Stanley (Dir: Paulo Roberto, 19 min.), Penis Poetry (Dir: Antonio Da Silva & Andre Medeiros Martins, 14 min.), Just Past Noon on a Tuesday (Dir: Travis Mathews, 22 min.), Sodom's Cat (Dir: Huang Ting-chun, 30 min.).
Will Alaska topple Mariah Carey's "Christmas Queen" crown?
As she graces America's stages with her newest contribution to Christmas culture, is Alaska threatening to topple Carey? Unlikely…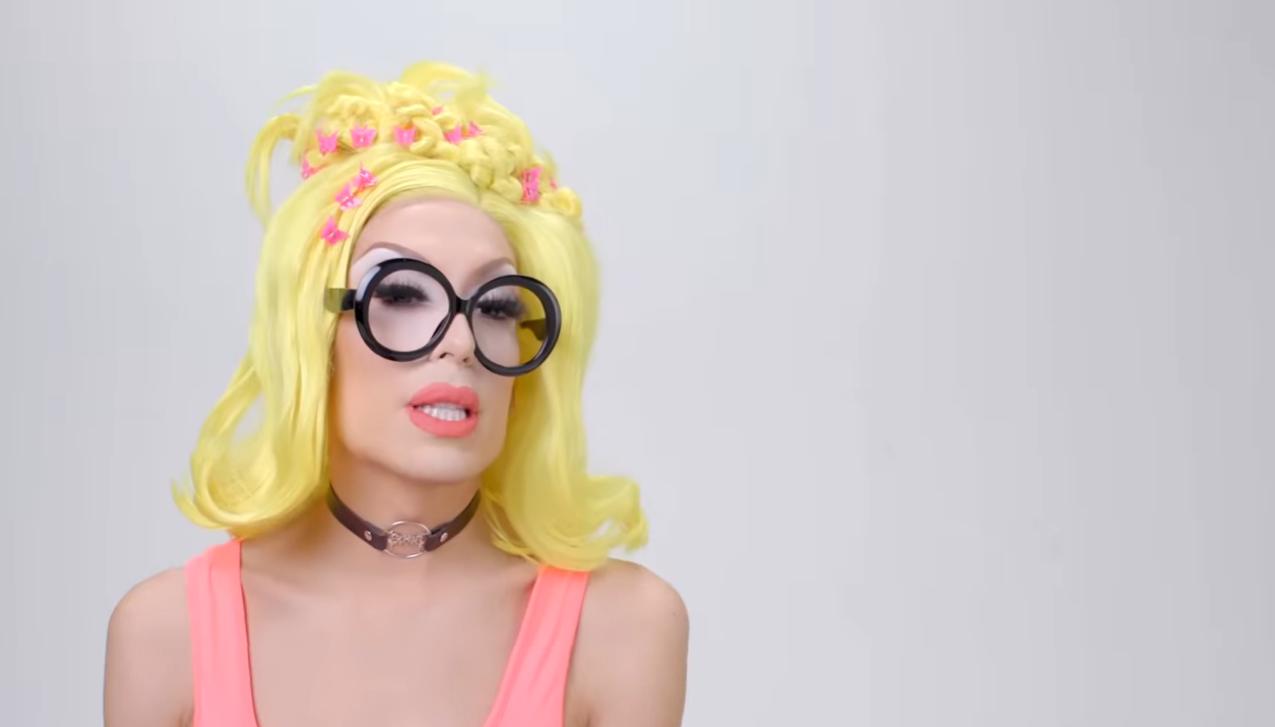 HOLLYWOOD – If RuPaul, giving out crowns the way he does across Drag Race franchises, ran Christmas — Mariah Carey would be demanding to be crowned its queen. Carey was rejected in 2022 trying to trademark the title, and other stars like Darlene Love, were all for the defeat.
One queen who did not enter the fray, but now could, is RuPaul's own classic diva and All Star crown-holder, Alaska.
Alaska launches her "It's Beginning to Look a Lot Like ALASKA" Christmas show today. Opening at the Neptune in Seattle Washington, she hits San Francisco on December 10th at Bimbo's 365. Other stops on the tour include New York (December 14th), Pittsburgh (December 17th), and delivers her to her family's doorsteps just before Christmas in Erie, PA on December 23rd.
"My mom said, 'It's not going to just be Christmas music, is it??', No. My best friend Jeremy plays the piano in the show and we have been doing Christmas cabarets for years. Our goal is to do as little Christmas music as possible in them. It's a chance to sing songs that we love and songs we have always wanted to do. There is a drop of Christmas music, just enough to call it 'a Christmas show'," she tells me on a recent episode of Rated LGBT Radio.
With many million followers across various social media platforms, Alaska is one of the top tier of famous drag queens. With the RuPaul All Stars' crown to her credit, her brand is loved and adored. The public first fell for her on the fifth season of "RuPaul's Drag Race," where she finished in the final 3 before returning and taking the aforementioned crown as winner of season two of "RuPaul's Drag Race All Stars."
She has released four chart-topping studio albums, "Anus," "Poundcake," "Vagina" and "Red 4 Filth." With several acting credits and awards, Alaska has also released a young adult novel titled "Alaska Thunderfun and the Inner Space Odyssey," plus released her memoir "My Name's Yours, What's Alaska?: A Memoir" She has toured the globe spreading her otherworldly message of love, kindness and gender non-conformity. Alaska also co-hosts the wildly popular Race Chaser podcast with Willam and co-created the Drag Queen of the Year Pageant Competition Award Contest Competition. She debuted a new live stage show in the fall of 2022 called DRAG: The Musical. She is the face of one of six featured flavors with SERV Vodka. Her latest foray finds her in the world of smells with her "Red For Filth" fragrance.
"When I started drag, it was not a viable career choice, like it is now, it was underground—this kind of strange thing that not many people knew existed, and if they did, they did not understand anything about it. There weren't many eyes on it from the mainstream culture. Now that there is, I guess we get our turn to be a distraction so the government can not do anything about important issues," she says.
When she first started dabbling in drag, her family was supportive, but not quite sure exactly they were supporting. Alaska describes her mother as being "protective", and not wanting her to be subject to ridicule. "It took my family a while to understand. That was pre-Drag Race. There was no information as to what being a drag queen even was. Now my family loves it and comes to every show."
Alaska is famous for her laissez faire stage presence, but the cover hides some anxiety. "I always get nervous when I go on stage. I am not exuding confidence; I am just doing the thing," she confesses.
Doing the thing, she is. As she graces America's stages with her newest contribution to Christmas culture, is Alaska threatening to topple Carey as the top Christmas diva? Unlikely.
But it will be a damned hoot to watch her try.
Complete tour dates:
December:
8th: Portland, OR @ Aladdin Theater
10th: San Francisco, CA @ Bimbo's 365
12th: Montreal, QC @ Le National
14th: New York, NY @ Town Hall
15th: Toronto, ON @ Phoenix Concert Hall
16th: Boston, MA @ Big Night Live
17th: Pittsburgh, PA @ Carnegie of Homestead Music Hall
21st: Chicago, IL @ House of Blues
23rd: Erie, PA @ Erie Playhouse – 2 Shows
29th: Vancouver, BC @ The Vogue
30th: Seattle, WA @ Neptune
******************************************************************************************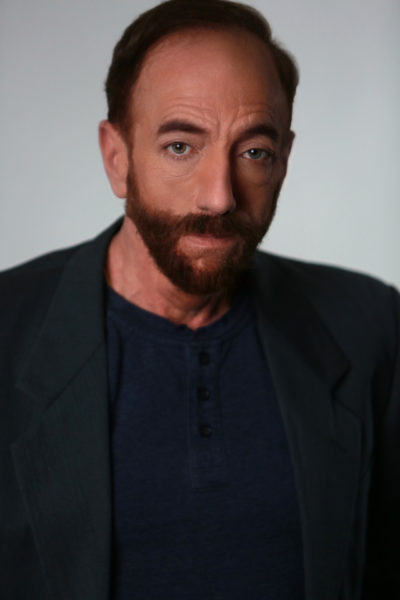 Rob Watson is the host of the popular Hollywood-based radio/podcast show RATED LGBT RADIO.
He is an established LGBTQ columnist and blogger having written for many top online publications including The Los Angeles Blade, The Washington Blade, Parents Magazine, the Huffington Post, LGBTQ Nation, Gay Star News, the New Civil Rights Movement, and more.
He served as Executive Editor for The Good Man Project, has appeared on MSNBC and been quoted in Business Week and Forbes Magazine.
He is CEO of Watson Writes, a marketing communications agency, and can be reached at [email protected]