July 26, 2018 at 3:19 pm PDT | by Staff reports
Sherman Oaks man, 21, charged in stabbing of gay adoptive dads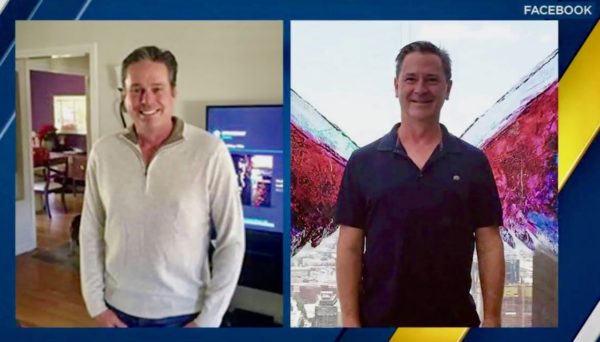 Matthew Boulet, 21, was charged Thursday with two counts of attempted murder and one count of aggravated mayhem. Boulet, was arrested early Tuesday morning for the alleged stabbing of both of his adoptive fathers at their Sherman Oaks home according to the Los Angeles County District Attorney's Office. He is due to be arraigned as early as Friday.
A spokesperson for the Los Angeles Police Department (LAPD) told the Los Angeles Blade that the stabbing had apparently occurred as the result of an argument between Boulet, who was home from college for the summer, and his parents Ken Coll and Tom Boulet, a gay married couple.
The spokesperson said that investigators had not been able to ascertain what sparked the verbal altercation. He allegedly stabbed one victim multiple times on the neck, torso, arms, face and ears, prosecutors said. When the victim's husband reportedly attempted to intervene, he also was stabbed multiple times on the arms, torso and face.
In a news report filed by KABC 7 News, LAPD officers responded about 1 a.m. Tuesday to a report of an assault with a deadly weapon in the 4600 block of Burnet Avenue, where Matthew Boulet was taken into custody without incident. News video from the scene shows him in handcuffs and speaking with police, who described him as cooperative and "nonchalant."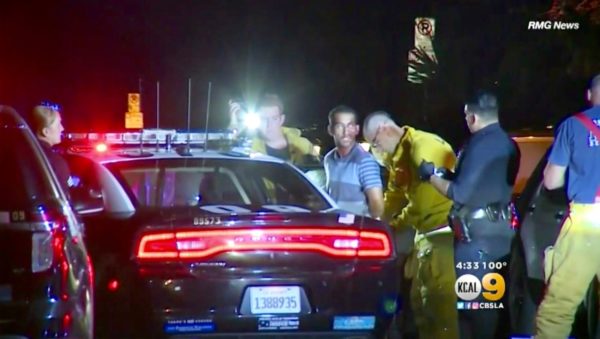 KABC also reported that neighbors who live nearby said they know the victims very well. One woman said the men adopted their son years ago when he was just a boy. She and others are shocked to learn he was arrested for stabbing them. Tom Boulet is described as the leader of the local community group.
"Tom and Ken have been very significant on our block, great models of parenthood," the neighbor said.
Detectives recovered a folding pocketknife with a blade measuring 3 or 4 inches, said Lt. Mike Kozak of the Los Angeles Police Department's Valley Bureau. He also said authorities are investigating reports that there may be mental illness involved with the couple's son.
If convicted as charged, Boulet faces a possible maximum sentence of life in state prison. A spokesperson for the Los Angeles County District Attorney's Office told the Blade that the office will request bail be set at more than $2 million.
Reporting by KABC News 7 Los Angeles, the staff of the Los Angeles Blade and wire service reports.