Indiana man arrested near 2016 LA Pride gets 7 years
Threatened LA Pride on morning after Pulse Nightclub shooting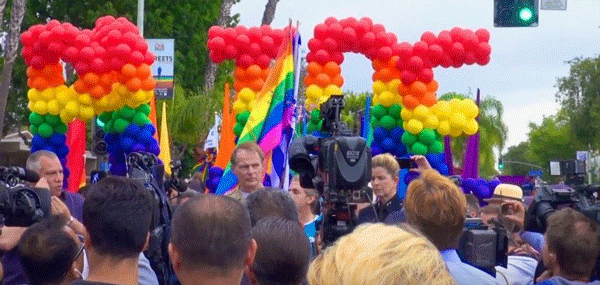 A 22-year old Indiana man who was thought to be headed for the 2016 LA/West Hollywood Pride parade in a car filled with weapons, explosives and high-capacity magazines, was sentenced to seven years in state prison on Thursday, Deputy Los Angeles District Attorney Samuel Hulefeld said.
James Wesley Howell pleaded no contest Wednesday to one count each of unlawful assault weapon activity, possession of a destructive device on a public road or highway and possession of a destructive device. Howell was then sentenced to seven years and four months in state prison.
Howell was arrested shortly before 6am on June 12, 2016 by Santa Monica police in the 1700 block of 11th Street near Olympic Boulevard. His arrest created a brief panic and anxiety as it came just hours after the mass shooting at the gay Pulse nightclub in Orlando, Florida that claimed 49 lives, reported the Los Angeles Times.
The Times also reported that Santa Monica police at the time of the arrest had mistakenly tweeted that Howell intended to harm people at L.A. Pride. It was later revealed police did not actually know why Howell was headed toward the event.
Howell was found sitting in his car when officers responded to a report of a man knocking on a resident's door and window. He told police he was planning to attend the 46th annual LA Pride Parade and Festival in West Hollywood, but made no reference to doing harm there, according to Santa Monica police Lt. Saul Rodriguez at the time of the arrest.
Howell had no ties to California, and told police he was fleeing from potential criminal charges in his home state. He was later charged with molesting a 12-year-old girl in Henryville, Indiana court records show.
Investigators have not said what they believe Howell's intentions were. The status of his criminal case in Indiana was not immediately clear, and the district attorney's office did not immediately respond to additional questions.
Reporting by The Los Angeles Times, the staff of the LA Blade, and wire service reports.
Suspended prosecutor files suit against Florida Governor Ron DeSantis
"What's happening here is, he's trying to throw out a free and fair election," Warren said on CNN early Wednesday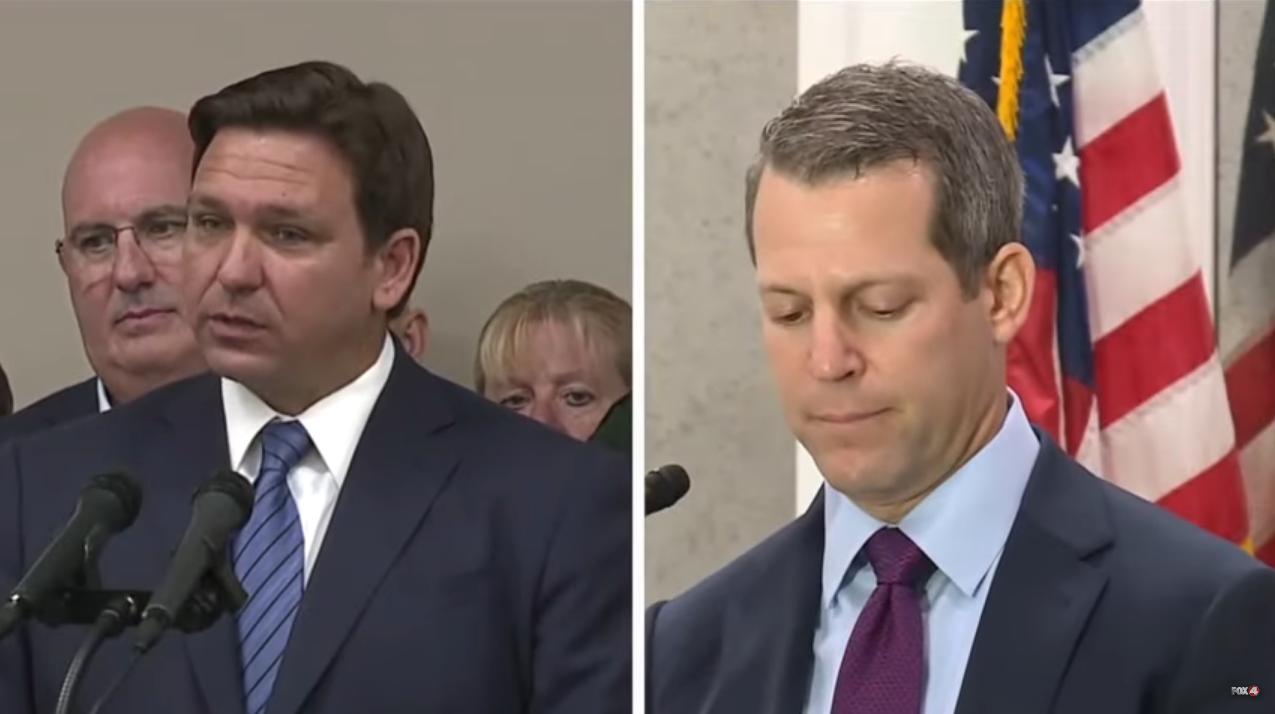 FORT MYERS, Fl. – Hillsborough County State Attorney Andrew Warren, an elected Florida prosecutor removed from office by Republican Governor Ron DeSantis for signing a national pledge to not prosecute women and doctors for violating Florida abortion statues or families seeking treatments for transgender minors, filed suit Wednesday in United States District Court for the Middle District of Florida.
Governor DeSantis' office issued a statement two weeks ago saying: "We are suspending Soros-backed 13th circuit state attorney Andrew Warren for neglecting his duties as he pledges not to uphold the laws of the state."
DeSantis's move, per a clause in the state's constitution, would have the effect of removing Warren from office.
"DeSantis's Order does not identify any actual conduct by Warren related to his official duties involving alleged criminal activity for seeking gender-affirming healthcare or abortion," the lawsuit said. "DeSantis's Order does not identify any other conduct by Warren or other reason sufficient to justify a suspension."
"What's happening here is, he's trying to throw out a free and fair election," Warren said on CNN early Wednesday. "Even my 8-year-old understands this."
Warren described the pledge circulated by prosecutors around the country as "a value statement," not a definitive decision on how he might handle any particular case. He also noted that Florida's new ban on abortions after 15 weeks of gestation has been ruled unconstitutional and that the state doesn't even have a law against hormone treatments for transgender minors.
"The First Amendment protects the right of elected officials to speak out on matters of public controversy, and in fact, it does so because it's so important that the voters who choose these elected officials know where they stand on these issues," Jean-Jacques Cabou, a lawyer for Warren, said in a phone interview with Fox affiliate WFTX-TV, Fox 4 News Cape Coral.
Prosecutors announce hate crime charges in attack on gay teenage couple
A 17-year-old was charged with assault, the 19-year-old was charged with criminal mischief & both youths with hate crime enhancements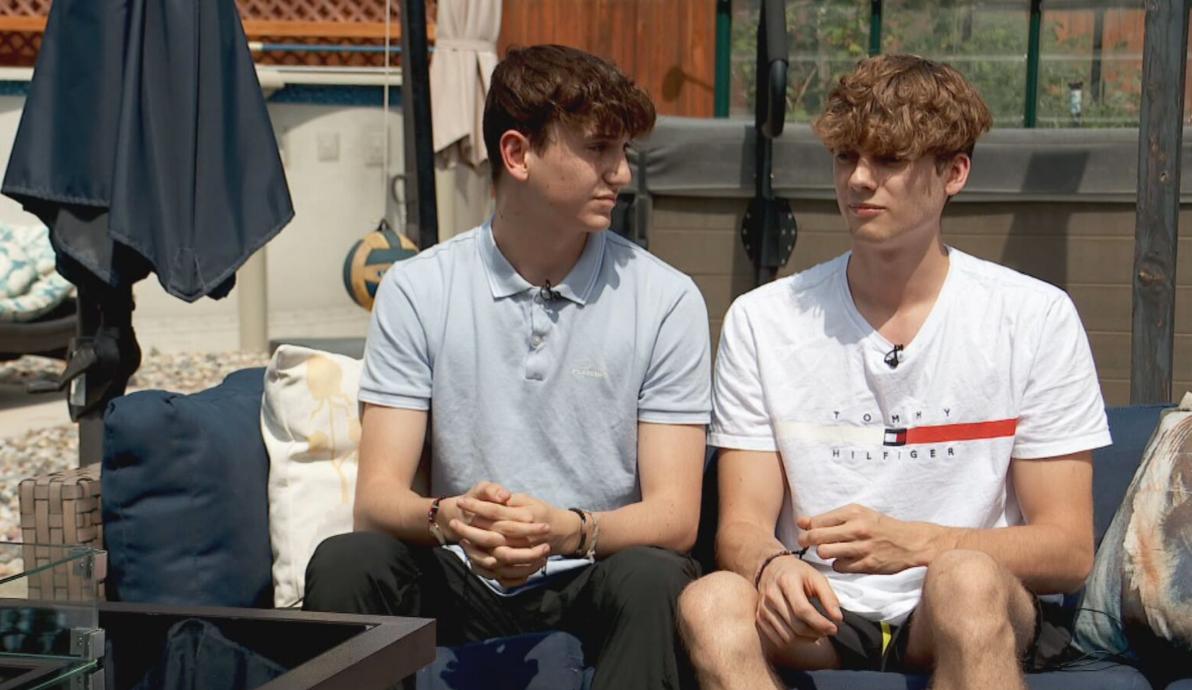 SANDY, Ut. – Christian Peacock and his boyfriend Jacob Metcalf were standing at the end of Peacock's driveway in this suburban Salt Lake City town hugging and quietly chatting in "a long goodbye for the night," two weeks ago when a Nissan-Infinity sedan with five young male occupants rolled by slowing down and one of them yelled "Fuck you, faggots."
Minutes later the Infinity returned and one of the young males got out and continued act aggressively using homophobic epithets and then when Christian Peacock stepped in to protect his boyfriend, he was punched sending him to hospital that left him with a mild concussion and brain swelling.
Earlier this week the Salt Lake City Tribune reported that a 17-year-old boy has been charged with allegedly punching Peacock sending him to hospital.
Sgt. Greg Moffitt with the Sandy Police Department told media outlets that the 17-year-old suspect's friend, Hayden Perry Stowell, 19, also faces charges, after he went back and allegedly vandalized the LGBTQ Pride flags displayed in front of the Peacock home in retaliation for his friend's arrest.
Prosecutors have added hate crime enhancements added to both of their other court charges.
The Tribune reported that the 17-year-old was charged in juvenile court with assault, a third-degree felony; and initiating a riot, a second-degree felony.
Stowell has been charged in 3rd District Court with retaliation against a witness, a third-degree felony; and criminal mischief, a class A misdemeanor.
The charging documents for the 17-year-old say he told police he approached the couple and "clearly targeted" them due to their sexual orientation, the Tribune reported.
He allegedly also told officers that he didn't like that Peacock and Metcalf were displaying physical affection openly in their driveway. The 17-year-old refused to identify anyone who was in the car with him at the time of the attack, the charges state.
A witness later identified Stowell as also one of the occupants of the car during the attack on Peacock.
Peacock's boyfriend had recorded portions of the incident which was later posted to social media. According to the Tribune, Jocelynn, 19, Peacock's sister grabbed her phone and started taking pictures of the alleged assailant and the others in the car. She also chased the car down the street and captured the license plate number. She then shared both on her Instagram and Snapchat pages.
One of her friends recognized the car and knew the person who drove it and gave Jocelynn the kid's address. Jocelynn went there and spoke to the mother of that boy.
"Do you know what your son has done?" she asked, according to Peacock and Metcalf, who went with her.
The Salt Lake Tribune and other media outlets in the Salt Lake region generally do not identify minors who have been charged with crimes, unless they have been charged and bound over for trial in adult court.
The case could become a test of the state's new hate crime law, which hasn't been used extensively since it was put in place in 2019 after a Latino father and son were attacked at their tire shop, the Tribune noted.
A community group had put up Pride flags to show support for Peacock and his boyfriend Metcalf in their neighborhood but surveillance footage taken two weeks after the attack — shows Stowell, the suspected vandal, outside the victim's home, according to the Sandy Police Department.
Stowell allegedly pulled out the flags, which were found "strewn about" the front yard and the street, police said, and at least one flagpole was broken, the Tribune reported adding that Stowell allegedly "ripped down the pride flags" 12 hours after his 17-year-old friend was booked into juvenile detention in connection with the July 30 assault, charging documents state, noting that the suspected vandal's "only clear purpose" was to "further intimidate and harass" the victim's family.
Both the teenage victim and his sister have been "struggling with anxiety and fear since the assault on July 30, 2022," charging documents note, "and with the continued intimidation they felt by the damage to their flags."
An attorney for the Peacock and Metcalf families sent KUTV 2News a statement Tuesday afternoon:
"There can be no place in Utah for hate crimes. We appreciate the swift and continuing efforts of the Sandy Police Department, Sim Gill, and the District Attorney's Office to investigate and prosecute the hate crimes that targeted our family. We also thank our friends and neighbors in Sandy, including Mayor Monica Zoltanski, for standing by us and making clear that hate crimes will not be tolerated in Sandy."
LA County Sheriff's Dept. seeks public's help in missing person case
Jai Rmanii Hicks, or Rmanii, 23, Black female last seen on July 16, 2022 at 3:00 p.m. on the 200 block of West Woodbury Road in Altadena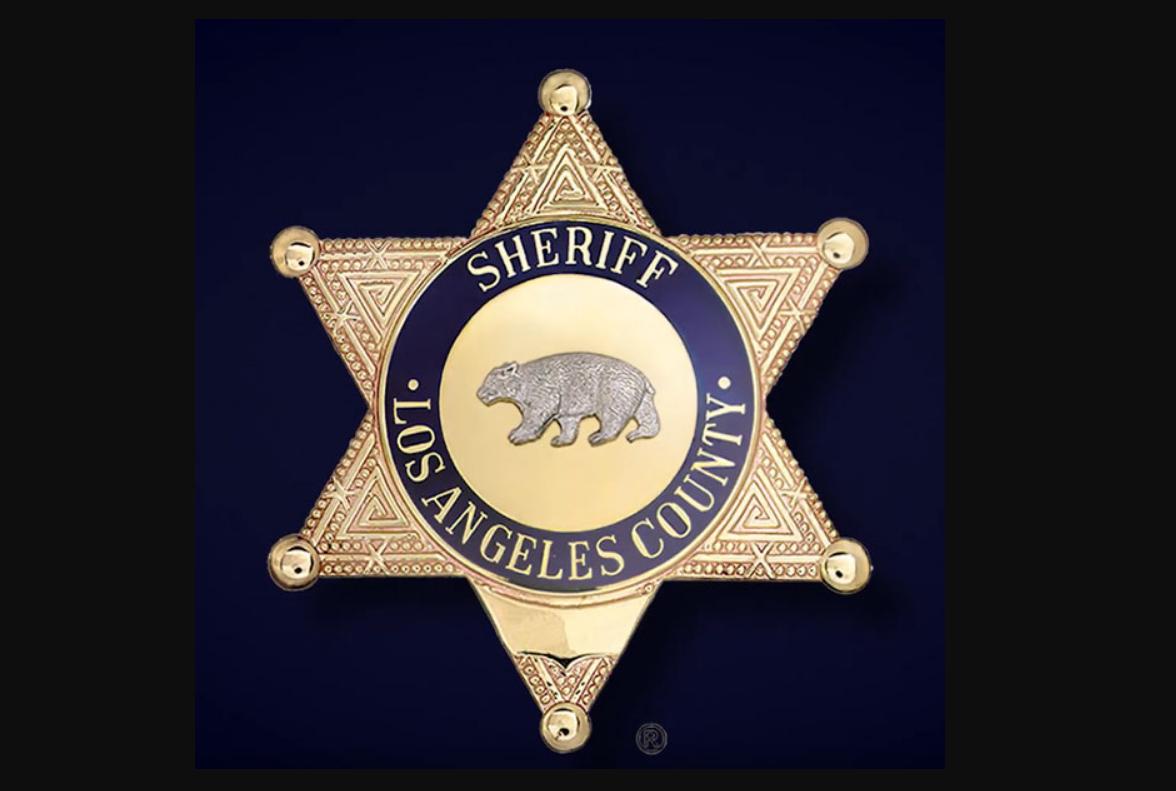 LOS ANGELES – The Los Angeles County Sheriff's Department Missing Persons Unit investigators are asking for the public's help locating Missing Person Jai Rmanii Hicks, also known as Rmanii.
She is a 23 year-old female Black who was last seen on July 16, 2022 at 3:00 p.m. on the 200 block of West Woodbury Road in Altadena.
Rmanii is 5'10" tall, 185 lbs, shoulder length red hair styled in dreadlocks, brown eyes, symbol of an ankh tattoo on back, picture of a girl tattoo on right thigh, and a tribal symbol tattoo below chest. She was last seen wearing a black shirt, black pants, and a brown backpack.
Her family is concerned with her well-being and is asking for the public's help.
Anyone with information about this incident is encouraged to contact the Los Angeles County Sheriff's Department's Missing Persons Unit at (323) 890-5500.
If you prefer to provide information anonymously, you may call "Crime Stoppers" by dialing (800) 222-TIPS (8477), use your smartphone by downloading the "P3 Tips" Mobile APP on Google play or the Apple App Store or by using the website http://lacrimestoppers.org