Emma González is marching for our lives
Bi student activist, other Parkland survivors bring tour to California
Emma González is famous now. She'd rather be enjoying the summer before college hanging out with friends.
But the Valentine's Day massacre at Marjory Stoneman Douglas High School in Parkland, Florida stole away that carefree freedom, morally forcing the survivors to take on the responsibility of doing something about the gun violence that has impacted more than 150,000 students in the two decades since the mass shooting at Columbine High School.
The 18-year old senior first caught America's attention as the furious-faced warrior, fighting back tears, chastising politicians beholden to the National Rifle Association.
"All these people should be home grieving. But instead we are up here standing together because if all our government and President can do is send thoughts and prayers, then it's time for victims to be the change that we need to see," González said at an angry rally at the Federal Courthouse in Fort Lauderdale three days after the shooting. "To every politician who is taking donations from the NRA, shame on you!"
González let loose:
"Politicians who sit in their gilded House and Senate seats funded by the NRA, telling us nothing could have ever been done to prevent this: We call BS!
They say that tougher gun laws do not decrease gun violence: We call BS!
They say a good guy with a gun stops a bad guy with a gun: We call BS!"
A string of public appearances followed, helping generate funding for a national March For Our Lives tour to spread the message about gun violence prevention and nullifying the power of the NRA. "
On Feb. 26, Harpers Bazaar published an essay by González, with photos of her at a Valentine's Day event one hour before the shooting and another (with hair) decked out for Pride week at school last year.
"My Name is Emma González. I'm 18 years old, Cuban and bisexual. I'm so indecisive that I can't pick a favorite color, and I'm allergic to 12 things. I draw, paint, crochet, sew, embroider—anything productive I can do with my hands while watching Netflix. But none of this matters anymore," she wrote. "What matters is that the majority of American people have become complacent in a senseless injustice that occurs all around them."
González next caught America's attention on March 24 at the "March for Our Lives" rally in Washington, D.C., the main rally of about 800 student walkouts and rallies around the country. Head held high, tears streaming down her face, she stood before thousands of marchers and millions watching on TV.
"Six minutes and 20 seconds with an AR- 15 and my friend Carmen (Schentrup) would never complain to me about piano practice," she said, a catch in her voice. "Aaron Feis would never call Kyra 'Miss Sunshine.' Alex Schachter would never walk into school with his brother Ryan."
González went on, naming the names of those shot dead that Feb. 14. And then she stopped. For 6 minutes and 20 seconds—the time it took for the shooter to kill 17 people and wound 15 others—she stood silently, letting the confused crowd gradually absorb what that silence signified, filling the silence in their own imaginations with the screams of terror that must have accompanied the gunshots. Many wept.
"Fight for your lives before it's someone else's job," she said before leaving the stage. "One final plug: Get out there and vote."
The Parkland students 20-state summer bus tour, March For Our Lives: Road To Change, stopped in NRA-loving towns to have civil conversations with gun-lovers, noting that they do not want to take away guns, but create common sense regulations to prevent gun violence. The tour hit Los Angeles County on July 17 and included a meeting LA Mayor Eric Garcetti, who pledged to work with high schools and colleges for a voter registration drive on Sept. 25.
But the town hall at the California African American Museum on July 19 illuminated another aspect of Emma González. The Parkland students served as a draw but they also shared their platform with coalition partners and expanded the discussion to guns used during domestic violence, suicide and police shootings.
And Emma González listened. When a question was asked of the panel, she reached for the microphone, paused, and then deferred to the community panelist. It was as if González and the Parkland students were modeling a different approach to public encounters: be authentic, have facts in hand, truly listen to the other person, and reply as a "human person."
González talked about coping and their intention to connect.
"I'm a mess and I'm messy," she said in an interview after the panel. "I'm very, very bad at organizing myself…We do eat whenever we get to restaurants. But we don't think about eating as much, especially because the topics we're talking about kinda take appetites away and like sadness fills your stomach more than food can. But then you smell food and you're like rrrr I need that."
"It's hard to get enough food in the day and hard to get enough sleep at night," González said, "because we have like 19- hour workdays, essentially. And we ride the bus. We ride the bus a lot and it's easy to sleep on the bus but it's not a full night's sleep, you know what I mean? It's choppy and blocked up."
Meeting with people who have faced gun violence is "an incredible experience" but "it's hard and it's sad to know that so many people are affected by gun violence. And of course we knew that they were. But hearing it is a whole different experience.
"We share our experiences as they share theirs—but it's also incredibly healing to know that you're not alone," González said. "That's the number one rule after you lose someone is go to somebody else, go to the people around you, be with the people that you love. And as you can see in 'Big Hero 6,' that doesn't always happen. A lot of people push away the people around them because they feel like they're alone.
"In our case, all we could do was be with the people around us because they were the only people who knew what we had gone through," she said. "I wanted to be around my family because I knew that they wanted me to be with them and they wanted to know that I was safe and they wanted to hold onto me like that. But I wanted to be with the people at my school who had experienced that. I wanted to be with my friend who had sat next to me the whole time. It's a different sort of connection and because of that, it's easier for us to connect with the people around the country because we know, we've all experienced the same thing."
González noted that LGBT people are heavily involved in the March For Our Lives movement. "A lot of the people in our organization are LGBT+ so we bring it up in discussions and we make sure that people in the LGBT community are present in discussions," she said. "I do believe, personally, that like we have brought those topics to light in conversation [but] the solutions that we have will directly affect and support the LGBT community."
González said she feels like she's been threatened "generally," as much as in the context of conservative verbal attacks on the Parkland survivors.
"Anything is up for grabs to anybody around, ya know?" she said. "Like I'm a female. I'm a short female. I live in Florida. I'm Cuban and I have family members that live with me. I have survived a school shooting and I speak out politically and I'm bisexual—and all of these things are not desirable things to the people who are in power and especially the people who are getting money from other people who are in power.
"But I'm an 18-year-old girl, at the end of the day," González said. "I'm a human person and so are the people that I work with. And a lot of times, we either get put on a pedestal or we get treated like we're untouchable, like we're not human, we're undefeatable. But a bullet could take down any of us just as much as anybody else. And it's statistically more likely to happen nowadays.
"But I mean, like we're all the same and we all have the same amount of potential," she said. "Anybody could have done what I had done. I didn't even know what I was doing at the time. I looked back and saw what had happened. I did not think forward at all. None of that was like an intentional kaboom that had happened, it just did."
Most importantly: "Get out and vote. If you can't vote then register other people to vote. Get people to the polls, make sure that people who need to vote, can vote," González said, adding a plug for their merchandise. "Buy the shirts on our website because they can register people to vote. Electronics are lovely, lovely."
Bruce's Beach is returned to heirs undoing racially motivated land grab
Anthony Bruce, a family spokesman, said in a statement that the return means the world to them but it is also bittersweet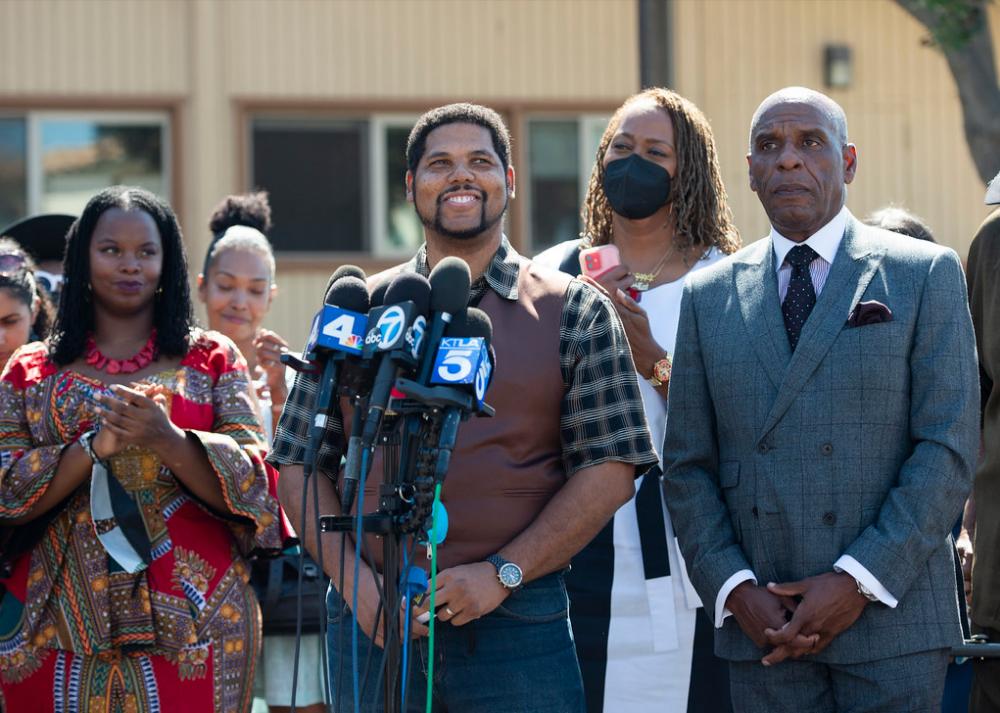 MANHATTAN BEACH – In 1912 Willa and Charles Bruce bought two lots of land for $1,225 with the intent of creating a safe beachfront space for Black Angelenos. But their purchase was met with heavy opposition a July 27, 1912 Los Angeles Times article reported.
Undaunted the Bruce's pushed ahead, "Wherever we have tried to buy land for a beach resort, we have been refused, but I own this land and I am going to keep it," Willa told the Times.
For nearly ten years Willa & Charles's property was a destination and haven for Black people coming there for recreation from all over the rest of southern California. But by 1922 issues with the local white neighbors and the police department began to mount, as the majority white population put pressure on the Bruce family to close down their enterprise.
In the 1920's, like most of the rest of the United States, the Ku Klux Klan was very active in Southern California. Racially motivated animus was then in turn amplified by Klan activity and resulting press coverage, which according to some historians, had a bias towards white supremacist viewpoints.
In an interview last year a descendent of Willa and Charles told the BBC the local police department put up signs limiting parking to 10 minutes, and another local landowner put up no trespassing signs, forcing people to walk half a mile to reach the water.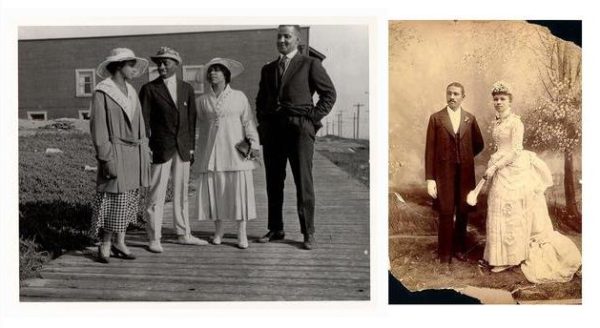 After efforts failed to pressure the family into closing down their little resort, the Manhattan Beach City Council working with County officials seized Bruce's Beach under eminent domain- laws designed to let the government forcibly buy land needed for roads and other public buildings. Officials claimed they planned to build a park which didn't happen.
The city did nothing with the property and it was transferred to the state of California in 1948. Then in 1995, the state transferred it to Los Angeles county, with restrictions on further transfers.
California's legislative leaders along with Governor Gavin Newsom passed a bill that removed the restriction on transfer of the property, making transfer easier, which was a result of Los Angeles County Supervisor Janice Hahn's work to process the return the property to heirs of Willa and Charles begun in April 2021.
This week the Los Angeles County Board of Supervisors unanimously voted in approval of the plan to return the property to the Bruce family. The property will now enter escrow before officially transferring to the family. Once transferred, LA county agreed to rent the property back from the Bruce's for $413,000 per year and will maintain its lifeguard facility there.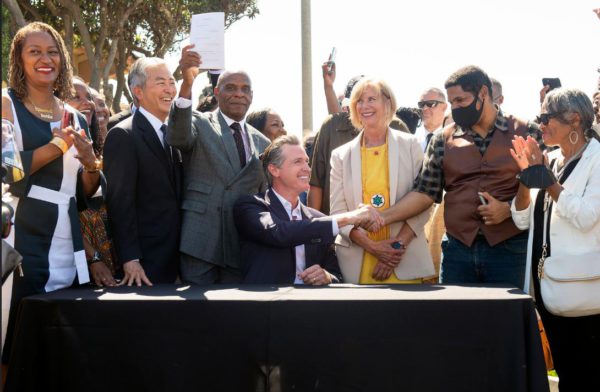 Anthony Bruce, a family spokesman, said in a statement that the return means the world to them but it is also bittersweet.
"My great-great-grandparents, Willa and Charles Bruce sacrificed to open a business that gave Black people a place to gather and socialize, and Manhattan Beach took it from them because of the color of their skin," he said. "It destroyed them financially. It destroyed their chance at the American Dream."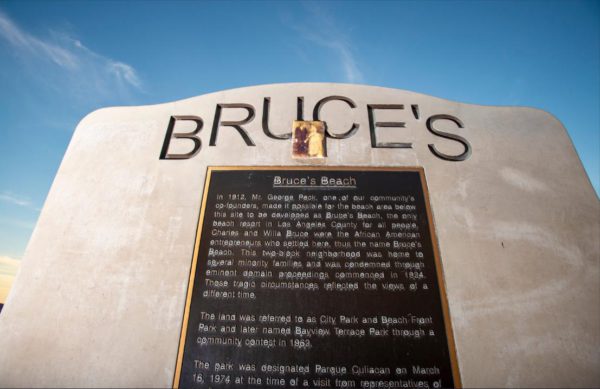 Heat Advisory issued as temps expected to be in triple digits
LA County will see hot & breezy conditions Monday. High temperatures will reach 90 degrees. Temperatures at night will fall to 64 degrees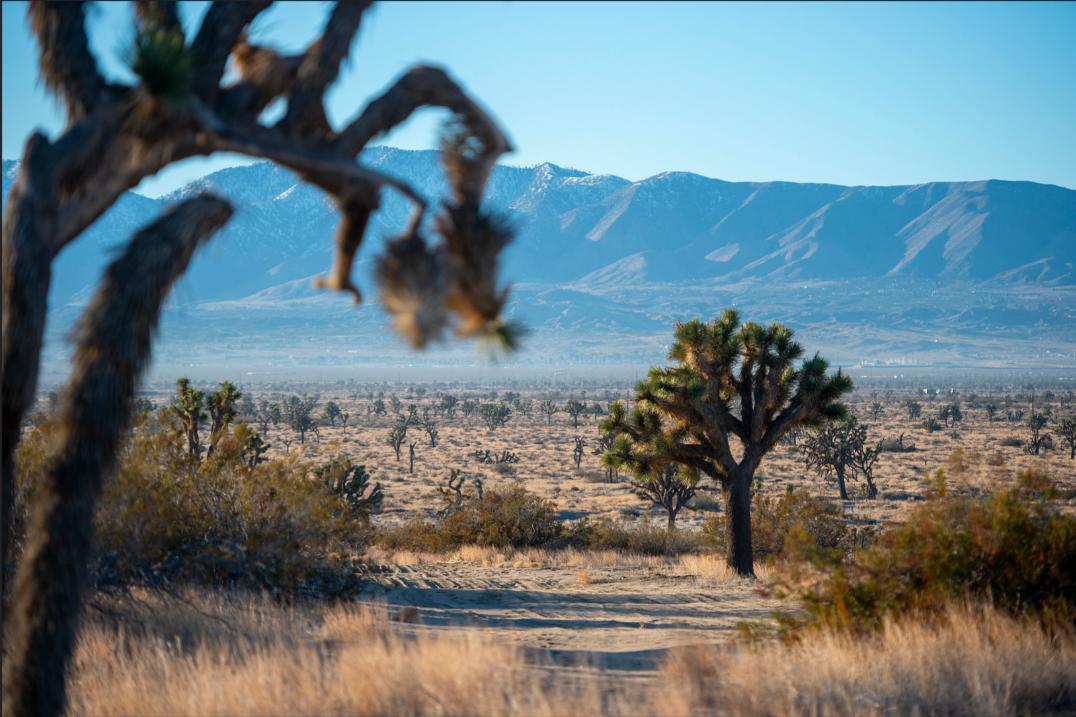 LOS ANGELES – The National Weather Service issued a heat advisory warning for most of Southern California on Monday. Temperatures while remaining lower in the 80s and 70s in the coastal areas are expected to exceed triple-digits for most of the inland areas in the region.
Los Angeles and Orange counties will see hot and breezy conditions Monday. High temperatures will reach 90 degrees. Temperatures at night will fall to 64 degrees.
The valleys and Inland Empire will be very hot and windy Monday as temperatures soar to 105 degrees. Evening temperatures will drop to 72 degrees.
Beaches will see temperatures rising to 78 degrees amid breezy conditions on Monday. Overnight lows will dip to 64 degrees.
Look for a 20% chance of thunderstorms in the mountain communities on Monday, with temperatures reaching a high of 89 degrees. Temperatures will fall to 55 degrees at night.
Desert conditions will be sunny and windy on Monday, with temperatures expected to rise to 104 degrees. Nighttime temperatures will drop to 69 degrees.
Detailed Forecast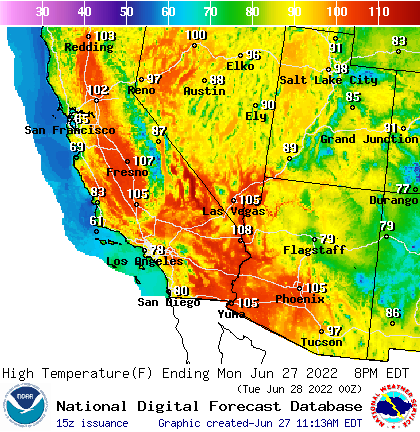 Today
Sunny and hot, with a high near 106. East northeast wind 10 to 15 mph becoming north northwest in the afternoon. Winds could gust as high as 20 mph.
Tonight
Clear, with a low around 69. Northwest wind 5 to 15 mph becoming east northeast after midnight. Winds could gust as high as 20 mph.
Tuesday
Sunny and hot, with a high near 104. Southeast wind around 10 mph becoming northwest in the afternoon. Winds could gust as high as 15 mph.
Tuesday Night
Clear, with a low around 68. West northwest wind 5 to 15 mph becoming east southeast after midnight. Winds could gust as high as 20 mph.
Wednesday
Sunny and hot, with a high near 98. East southeast wind 5 to 10 mph becoming west 10 to 15 mph in the afternoon. Winds could gust as high as 20 mph.
Wednesday Night
Clear, with a low around 62. Breezy.
Thursday
Sunny, with a high near 94.
Thursday Night
Clear, with a low around 58.
Friday
Sunny, with a high near 92.
Friday Night
Clear, with a low around 57.
Saturday
Sunny, with a high near 90.
Saturday Night
Clear, with a low around 56.
Sunday
Sunny, with a high near 89.
Right-wing news anchor delivers obscenity-laden homophobic rant
"Guess what I came home to be greeted with? This fucking bullshit. [points to Rainbow Pride flag] What the hell is that?"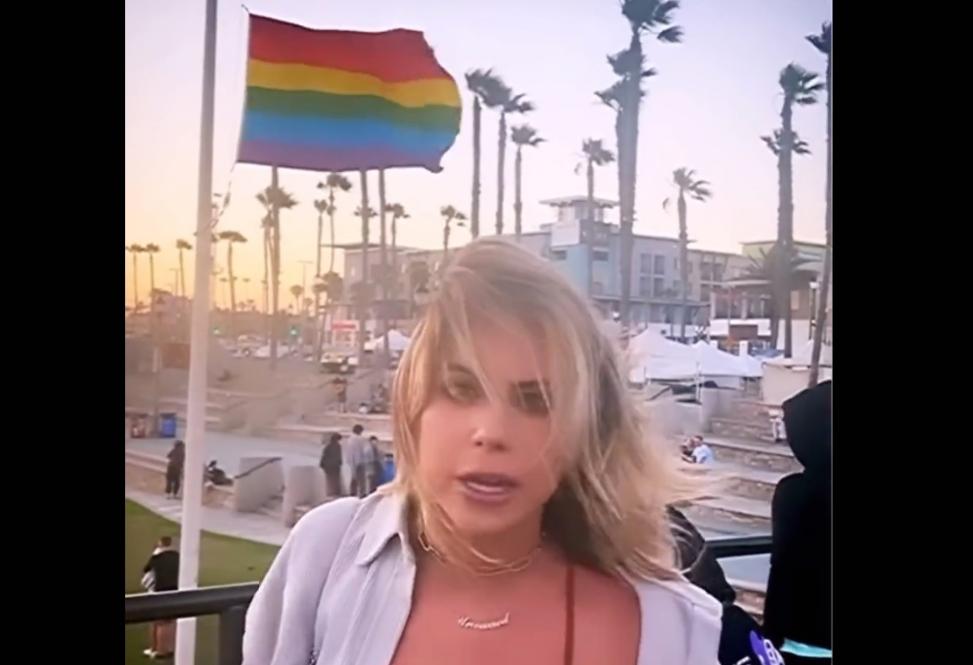 HUNTINGTON BEACH, Ca. – Alison Steinberg, an anchor and contributor for right-wing extremist media outlet One America News, launched into an obscenity-laden rant captured in a now viral video over an LGBTQ+ Pride flag flying in the beachfront business district of Huntington Beach commemorating Pride Month.
Steinberg had originally posted her video to her Instagram account but it was later removed.
In the rant Steinberg is heard saying: "And guess what I came home to be greeted with? This fucking bullshit. [points to Rainbow Pride flag] What the hell is that? Huntington Beach is the town of good old-fashioned hard-working American people, much less human. People who worked all through the COVID lockdown. Yes, that's right. Huntington Beach never shut down through any of the COVID nonsense fuckery. And now we're peddling this garbage?"
"What the hell is this? The only flag that should be up there is that American flag. This is a disgrace to our city and it should be taken down immediately. Whoever the hell is running this town needs to be fired. Make America great again. Make Huntington Beach great."
Ron Filipkowski, a defense lawyer and former Assistant United States Attorney had captured the video and uploaded it to his Twitter account where many of his 402.9K followers retweeted it:
OAN Contributor Alison Steinberg is raging after returning home to Huntington Beach to find the city flying a Pride flag. (Language) pic.twitter.com/fk5rTg88hF

— Ron Filipkowski 🇺🇦 (@RonFilipkowski) June 26, 2022