July 27, 2018 at 5:41 pm PDT | by Karen Ocamb
UPDATE: DA declines to charge Ed Buck in Gemmel Moore's death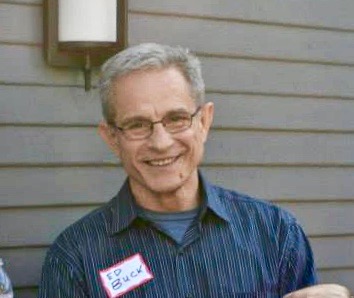 Late Thursday, the Los Angeles County District Attorney's office filed a "Denial of Filing Charges" in the investigation into whether West Hollywood resident Ed Buck was involved in the death of Gemmel Moore in Buck's apartment last year.
"The admissible evidence is insufficient to prove beyond a reasonable doubt that Suspect Buck is responsible for the death of Gemmel Moore. Likewise, the admissible eveidence (sic) is insufficient to prove beyond a reasonable doubt that suspect Buck furnished drugs to Gemmel Moore or that suspect Buck possessed drugs," the comment section read in the complaint filed by Deputy DA Craig W. Hum.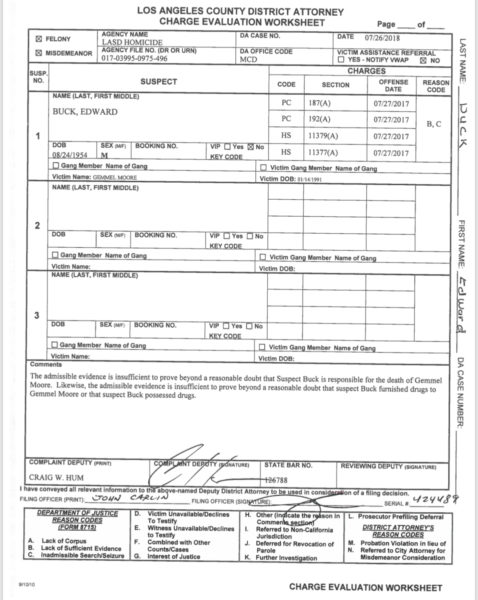 Moore's July 2017 death was initially ruled an accidental overdose by LA County Sheriff's investigators and Dr. Jonathan Lucas, LA County's Medical Examiner-Coroner. Neither agency found evidence to suggest the death suspicious, they told media outlets, including the Los Angeles Blade.
But in August 2017, after activists and Moore's mother expressed grave concerns whether the fatal shot of drugs was self-administered, LA Sheriff Jim McDonnell ordered homicide investigators to launch a new investigation.
"When we became aware of the concern by the family, we had Homicide [Bureau] take at look at it," McDonnell said in an exclusive Sept 2017 interview with the Los Angeles Blade. "We felt it was our obligation to look into those issues."
To mark the one year anniversary of her son's death, Moore's mother and other activists held a vigil on Friday at 7 p.m. in front of the West Hollywood Sheriff's Station at 780 N. San Vicente Blvd.
Here is KTLA's evening news segment on the gathering.