From the Royals to Broadway, the Hollywood Bowl to Rodeo
The author is clearly jealous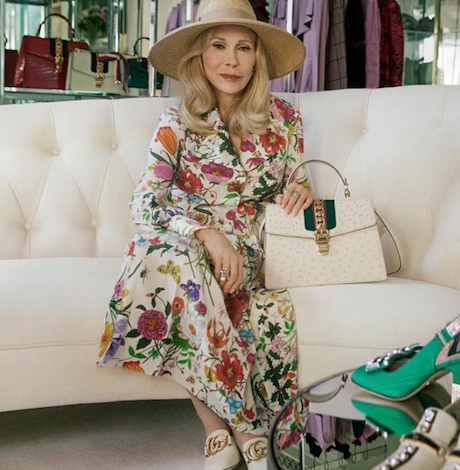 "I was gender confused.  My parents just let me grow out of it.  As I look back, I knew they were frustrated.  I was that kid that ran around in a T-shirt and a rubber band around his waist with no shoes on his feet because all I had was boy shoes…I stole a pair of Mary Janes from a best friend of mine." – Brent Corrigan's confession about his colorful childhood.

I just went to the opening of "Head Over Heels" on Broadway.  This show features the music of The Go-Go's and the story of Sir Philip Sidney's "Arcadia".  Sir Philip was a contemporary of Shakespeare, and "Arcadia" is a royal romp regarding romantic relations, mistaken identities, gender disguises and sheep.  All I kept thinking was, "Why not just use 'As You Like It'?"  Alas and alack, no one asked me.  If you think squishing the darlings of the '80s into a pastoral period piece from the 16th century was easy, forget it.  Many songs fit effortlessly.  Some required a shoe horn…and possibly a speculum.  A bit more finessing of the script could have helped.  As is, it feels like a work in progress.  I say amp up the carnival atmosphere, be even more outrageous and go full-tilt camp.  If we can accept mermaids singing backup on the Island of Lesbos during "Vacation," why not have them waterskiing?  Use the visual we already associate with the song.  Things like that could help to balance the strong message of acceptance, equality and choice.  But even in its imperfect state, the show still oodles of fun and features fabulous songs.

As for the cast, Rachel York delivers classical dialogue with authority and vocal range.  Kudos to the delicious Andrew Durand as both a leading man and lady.  I couldn't help but wonder if ye olde undergarment shoppe sold Lycra boxer briefs.  Since he looks so good in them, I'm not complaining.  You may remember Jeremy Kushnier leading the Broadway cast of "Footloose" 20 years ago.  Now he's the bearded father figure – and still mighty dashing.  And, of course, Peppermint not only made history as the first transgender person in a leading role on Broadway, she also got to intone something I'm sure Sir Philip never wrote: "Thou better workest"!

I had to cut my Go-Go's festivities short in order to dash to the midnight performance of "The Boys in the Band", which was a benefit for the Actors Fund.  Since everyone involved donated their time, they raised quite a pretty penny.  The capacity crowd was probably the best audience the cast ever had.  There's something subversive about seeing "The Boys in the Band" at a midnight show with an audience primarily made up of gay theater folk.  There was a feeling of camaraderie, warmth, solidarity – and that was even before the divine Charles Busch took the stage to thank us for what we were doing just by buying tickets and showing up (you're welcome).

It is entirely possible one will never assemble as evenly talented a cast for this show ever again.  There was no weak link. Those of you who follow my column, please take note of the statement I am about to make – it was almost impossible to take one's eyes off of Andrew Rannells.  I found him positively riveting.  Perhaps a tad too aggressive at times, but you know – BOLD choices.  Throughout the performance, I wondered how it would be if Andrew and Matt Bomer switched roles.  If you sit on the left side of the balcony (or in the box), you get the best view of Bomer's underwear and shower sequence.  And at the end, you get a great view of Rannells and Tuc Watkins coupling – which was definitely worth the price of admission.  Perhaps a brief bit of Bomer's briefs was captured for posterity, if not posterior.  I suppose the only way to know for sure is to check out BillyMasters.com.

Brace yourself for another installment of Fayewatch.  You'd think after back-to-back Oscar stints, Miss Dunaway would be…well, done away with.  But she's surfaced in a new Gucci campaign that perplexed one of my readers.  "Is this an actual ad or an SNL skit?"  Here's how Faye describes it: "The character is a busy, successful Hollywood mother who has a special relationship with her daughter, played by the lovely Soko."  If a "special relationship" means treating her daughter as an employee, then she's right on the money. 
It kicks off with the two of them sitting in a limo while Faye autographs some photos – a la "Mommie Dearest."  She is then waited on by a coterie of staff at Gucci, while the girl is ignored.  Then the duo walk through a park with the girl making sure Faye doesn't fall.  Back home, Faye puts her Gucci Sylvie handbag on the table as the girl looks on enviously.  They sit by the pool with Dunaway in an enormous hat.  Then while wearing a baseball cap, Faye attempts to hit a tennis ball over the net!  Next, the girl is playing the piano as Faye pretends to care.  Finally, Faye gives the girl a purse – while wearing a turban!  Then the two hug gingerly.  I particularly enjoyed watching Faye in a variety of hats and turbans which seem to have the hair attached.  The way she shuffles along makes her appear to be a shrunken oldster reminiscent of Grandma Yetta on "The Nanny."  You can see this masterpiece on BillyMasters.com.

Until next time, remember, one man's filth is another man's bible.
AIDS @40- "It's a Sin": Drama at the beginning of the AIDS crisis
The show, which features a largely LGBTQ cast, shines a light on a dark chapter that's been fading from memory.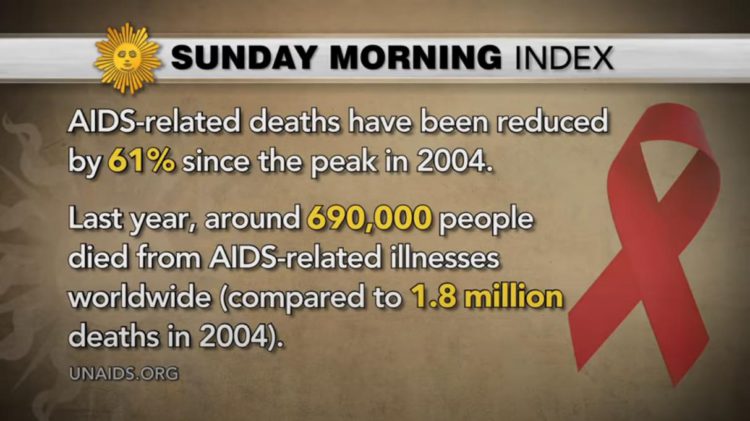 LONDON – CBS Sunday Morning reports on the acclaimed HBO Max series, "It's a Sin." Produced by the originator of the hit British series 'Queer As Folks,' "It's a Sin" tells the story of a group of gay men and their friends who live and love in London in the early 1980s, at the beginning of the HIV/AIDS crisis.
The show, which features a largely LGBTQ cast, shines a light on a dark chapter that's been fading from memory. CBS Correspondent Imtiaz Tyab talks with the show's producer-writer, Russell T. Davies, and with two of its stars: Neil Patrick Harris and Lydia West.
Digital platform joins with It Gets Better for Pride-themed content
The online world can be a scary place, and it can still be difficult to "find your people" there without a little help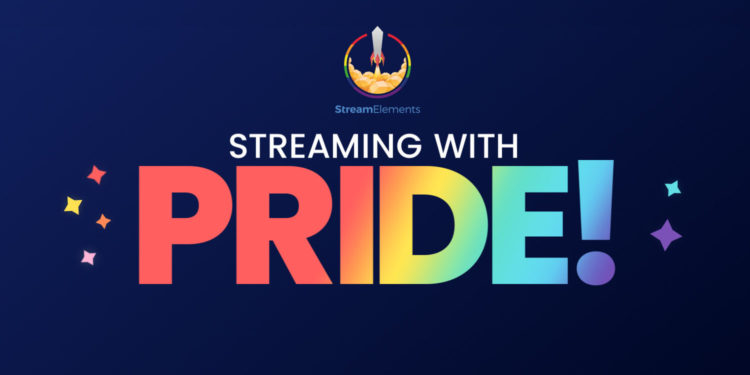 LOS ANGELES – The age of online communication has made it easier for LGBTQ+ people to connect with their community than ever before. This is especially valuable for young people, who don't feel safe being out in their real-life environment, or who are isolated, whether by geography or prevailing social attitudes, from larger LGBTQ+ populations. Yet the online world, just like the real one, can be a scary place, and it can still be difficult to "find your people" there without a little help.
That's why StreamElements, a platform which powers over 1.1 million digital content creators across Twitch, YouTube Live, and Facebook Gaming, is stepping up to provide assistance. The company is partnering with the It Gets Better Project for a new campaign that aims to help create safer and more inclusive LGBTQ spaces online, providing support for the community during Pride Month and beyond.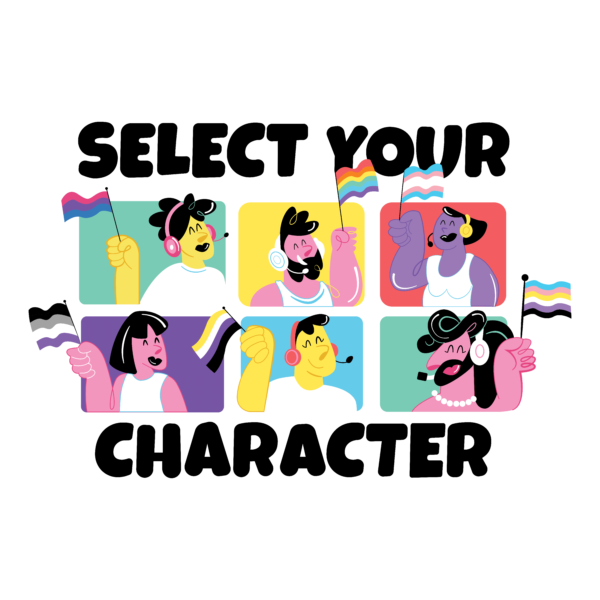 As part of the campaign, StreamElements is:
Donating $25,000 to the It Gets Better Project and 100% of the proceeds from Prime-themed merchandise. It Gets Better, of course, is a nonprofit organization that leverages the power of media to reach and provide critical support and hope to LGBTQ+ young people around the world.
Collaborating with and commissioning graphics from LGBTQ+ artists Jaime Hayde and Andrea Marroquín, which will be used on special merchandise items for charity and shared with the broader streaming community for use in their individual merch stores.
Creating special overlays and alerts that feature the Pride-themed art for livestreamers to use on their channels. This "SuperTheme" can be used at various stages of a livestreamed broadcast and incorporates art from Hayde.
Spotlighting LGBTQ+ creators throughout the month via its social media channels, highlighting their work and including videos where they will share their journey and comment on what Pride means to them.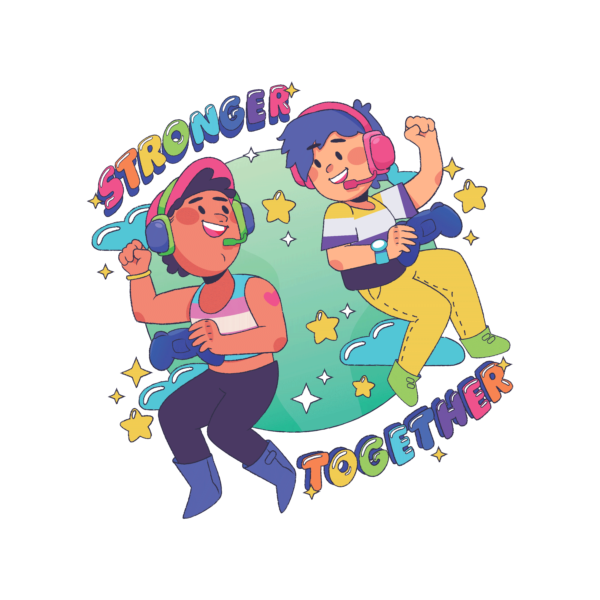 The initiative was spearheaded Sean Horvath, CRO of StreamElements and a proud member of the LGBTQ+ community, who says, "Pride has always been an important part of my life. Seeing StreamElements partner with LGBTQ+ content creators and the highly impactful Its Gets Better Project to drive social change is a significant milestone, especially for myself and many other members of our staff who are part of the community we're celebrating. Our goal with this campaign is to not only shine a light on all the amazing things Pride represents, but to continue our previous commitment to supporting diversity by ensuring the efforts we put forward are prominent year-round."
You can find out more at the StreamElements website.
Out track star heads to Tokyo as video of her hugging her Gran goes viral
Her moment of victory and celebration with her Gran was caught on video and later shared thousands of times on Twitter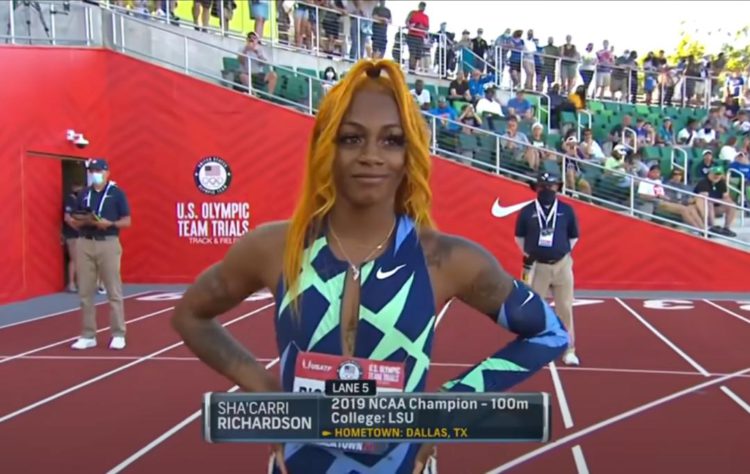 EUGENE, Or. – A 21-year-old out female sprinter is headed to the summer Olympic games in Tokyo after winning the 100-meter heat and securing a coveted spot as part of the U.S. women's team in the Olympic trials that were held at the newly renovated Hayward Field at the University of Oregon in Eugene this past weekend.
Sha'Carri Richardson, a former Louisiana State University (LSU) sprinter put on an amazing run, afterwards telling NBC News Sports that her biological mother died just a week before the qualifying Olympic trials. Richardson, who celebrated her win by running up the Hayward Field stairs to hug her grandmother, says that family means everything.
"My family has kept me grounded," Richardson said. "This year has been crazy for me. Going from just last week losing my biological mother passed away and still choosing to pursue my dream, still coming out here and still trying to make the family that I still have on this earth proud."
Her moment of victory and celebration with her Gran was caught on video and later shared thousands of times on Twitter including by Deputy White House Press Secretary Karine Jean-Pierre.
There's nothing like the love of a grandmother. Beautiful ❤️

21 year old Sha'Carri Richardson embraces her grandmother after qualifying for her first Olympic Games.
pic.twitter.com/Rf65ZiTmx4

— Karine Jean-Pierre (@K_JeanPierre) June 22, 2021
The sprinter also took time to thank her girlfriend who she had said inspires her, and also picked out her hair color. "My girlfriend actually picked my [hair] color," Richardson said. "She said it like spoke to her, the fact that it was just so loud and vibrant, and that's who I am."
WATCH: