TV critics take on the fall lineup
Even the cable reruns are gay now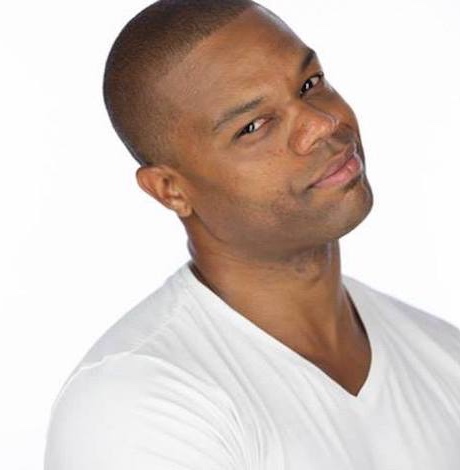 With more broadcast, cable and streaming network programs than ever before, gay television critics have their hands full, in a constant state of binge-watching all the new and returning series.
At the Television Critics Press Tour, which took place in Beverly Hills, the Los Angeles Blade's Susan Hornik talked to gay television critics about their favorite shows.
Malcolm Venable, senior writer, TVGuide.com This fall, I'm excited about the return of "The Deuce," where the divine Maggie Gyllenhaal this season will be giving less blowjobs in dirty theaters and producing porn in 1970's New York City. Last season, the series flirted with depictions of gay sex, and here's to hoping that this season will take those flirtations even further, by showing more same-sex porn and what happens when authorities try to clamp down on it.
Like everyone else with a pulse, I'm also keen to see what ways the Pearsons of "This Is Us" will be making us cry again — I suspect it's only a matter of time before they push a grandma down a flight of steps or punt a puppy across a football field. Though Denis O'Hare is highly unlikely to return as William's partner unless the show is going to depict some kind of dead person-alive person romance, we can probably count on some type of LGBTQ representation…or at least more Beth. I need more Beth. I'm also giddy with anticipation for another season of "The Good Place." It's a show that never fails to make you happy.
Of course "Will & Grace" comes back again this fall too, and, like a fabulous queen who has faithfully applied moisturizer with SPF every day, this show is aging really well. "Crazy Ex-Girlfriend," in its final season, promises to be bonkers, and though they're both animated, "She-Ra" and "Chilling Adventures of Sabrina," both on Netflix, promise to bring more kick-ass women to the small screen and give lots of queer fangirls new crushes to obsess over.
Jim Colucci, freelance television critic, author of "Golden Girls Forever" and "Will & Grace: Fabulously Uncensored"
Of all the new and returning fall shows, the thing I'm most excited about, from both an overall and LGBT perspective, is a classic: "Will & Grace." The show returned last fall, just when the world needed it again, as the current administration regularly threatens LGBT rights. 
After all, this was a show that in 1998 — eons ago, as far as LGBT rights go — captured the world's hearts and minds, and showed the humanity of gay and lesbian characters. That, plus the show has always been one of the wittiest, campiest, and yet most touching sitcoms ever on TV.  Now that it's back for a second "rebooted" season, things are changing — Will's mom is engaged to Grace's dad, Jack has a new, steady boyfriend — and the show and its cast is becoming more diverse.
One of the things that stood out most to me when I wrote my book, "Will & Grace: Fabulously Uncensored" is when the show's creators, Max Mutchnick and David Kohan, told me that they enjoyed deliberately "writing themselves into a corner" with the cliffhanger of every season. It challenged them as writers in determining how to proceed with the next season's storylines, and therefore ultimately made the show deeper and better.  Last season's cliffhanger sure did force some changes, and I can't wait to see how those play out.
Brendan Haley, contributing writer for PRIDE.com
As we can expect the forthcoming season three of "The Crown" to debut a brand new cast, it'll be exciting to see the developments in one relationship in particular, both performance and story-wise, Princess Margaret (Helena Bonham Carter) and her bisexual ex-husband Antony-Armstrong Jones (Ben Daniels).
Antony's sexuality played a key role in last season's drama, depicting the harsh judgments that LGBT people faced in the 1960s.
Also, obviously I anticipate the return of "Will & Grace" this coming fall season, knowing several new comedic additions are in store, including the legendary Chelsea Handler, and the talents of Brian Jordan Alvarez (Estefan).
Where the landscape of TV show reboots can sometimes plateau, "Will & Grace" has not only come back harder than where it left off in 2006, it has thrived in a new era of entertainment, receiving nominations for both Primetime Emmy Awards for Outstanding Supporting Actress (Megan Mullally), and Guest Actress (Molly Shannon) in a Comedy Series.
Frank DeCaro, writer/comedian I'm most excited for the fifth and final season of "Gotham." I've been obsessed with this lush, twisted, delicious, funny, gorgeously costumed, and perversely sexy "Batman" origin story since its debut. What's not to love? Pansexual girl gangs! Erotic tension between the Penguin and the Riddler! A hunky Mr. Freeze with an enormous freeze gun! Watching it makes me happier than a queer in Arkham, and, hold on to your Batpole, this is one series that is sure to go out with a bang!
Hunter Ingram
It's only been a few months since Pop's "Schitt's Creek" wrapped its fourth season, but the Canadian import has left a maple leaf-sized hole in my heart waiting until season five to arrive in 2019. Lucky for us Schittheads, the Catherine O'Hara-Eugene Levy-fronted comedy series saved the final episode of its 13-episode order for a Christmas special, set to arrive in December.
The series has matured from its fish-out-of-water roots into a genuinely uproarious laugh riot with undercurrent of heart and family, and I, for one, can't wait to see what they do with "Schitt's Creek" holiday special. Family dinner at Cafe Tropical? Some caroling from Jazzagirls? If nothing else, David and Patrick, TV's most underrated gay romance, better find themselves under some mistletoe.
Eight seasons in, FX's "American Horror Story" has hit some scary-good highs and frustrating lows. Many of the former came in its first and third seasons — "Murder House" and "Coven," respectively — meaning September's crossover season between the two installments comes with ultra-high expectations.
The tease of a return to LA's deadliest house and a visit from a few of Miss Robichaux's Academy's finest already has my spine tingling. But the addition of the Drama Queen herself, Joan Collins, and the lingering hope for more surprise faces (Jessica Lange, perhaps?) make this the most highly anticipated "AHS" in years. Don't let us down, Ryan Murphy!
Netflix's churns out so much original content it's hard to lose things amongst the deluge. But one thing I've kept my eye on is Cary Fukunaga's "Maniac," a trippy limited series about a questionable drug trial, starring Emma Stone and Jonah Hill. It was first announced two years ago and since then, the drip-drip of pictures and promises it's happening have kept me thirsting for more.
With the recent announcement it will arrive Sept. 21 and a psychedelic teaser to boot, this one has already grab my attention. And that's even without our first glimpses of co-stars Justin Theroux and Sally Field!
Movie stars on the small screen rarely have the same shock value as it had at the dawn of Peak TV. But Julia Roberts is an exception. The Oscar winner is taking on her first series regular (let's not forget that stellar guest spot on "Friends" in 1996) with Amazon's "Homecoming," an adaptation of the popular podcast (Nov. 2). No one doubts Roberts' talents, but how do they translate to episodic television, let alone a character-driven half-hour thriller that's already a go for two seasons. I'm ecstatic about the potential, and not just because she finally lands "My Best Friend's Wedding" co-star Dermot Mulroney as her boyfriend.
Dennis Pastorizo, TV Host, Host of LATV Network's The Zoo
Shows like "The Big Bang Theory," "The Voice" and "Dancing with the Stars" seem like they've been on forever and are here to stay, so I don't feel as much anticipation for their premieres. I am, however, thrilled to see the new "Magnum P.I." with Jay Hernandez. I'm usually weary about remakes but he's a hunk and the locations look amazing.
Speaking of remakes and reboots: I am excited to see what the new season of "Murphy Brown" will look like. The show's been off for 20 years and I'm wondering if its core audience will return and how much more can be done with the characters.  And although I never cared for "Last Man Standing" on ABC, I want to see how long it will last on FOX.
Original episodes are currently running on Antenna TV, but if it isn't available on a streaming service beforehand,  I don't know how much hype can be built around the premiere or if viewers will remember important plot points, given Antenna TV is nowhere near accessible or popular as a Netflix or Hulu.
"The Conners"  is definitely going to be must-see-TV, at least for its first episode, because we all want to know what will happen to Roseanne's character.  Only time will tell if she is indeed the glue that kept everything together in that show, or if her supporting cast is strong enough to continue the series' legacy.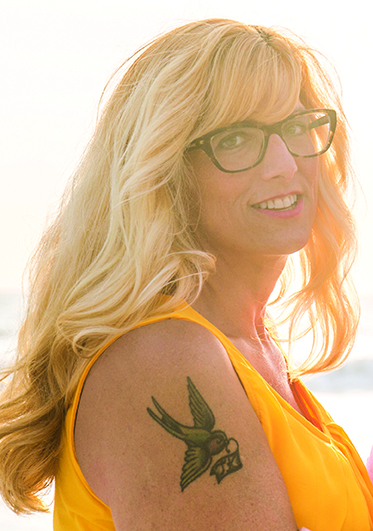 Diane Anderson-Minshall, Editorial Director, The Advocate magazine and Chill magazine
Trial & Error is amazingly funny and criminally underrated, and there's a gender subversive bent to a lot of it. The first season had explicitly queer content and though it was played for laughs, it was never at our expense. I'm expecting the same out of season 2, plus Kristin Chenoweth chews the scenery like no other actress can.
Blow your mind with today's hottest Queer TV- 2nd annual OutFronts
Queer television is here, and it is just getting started to shine.  Buckle your rainbow belts, this unicorn is ready to fly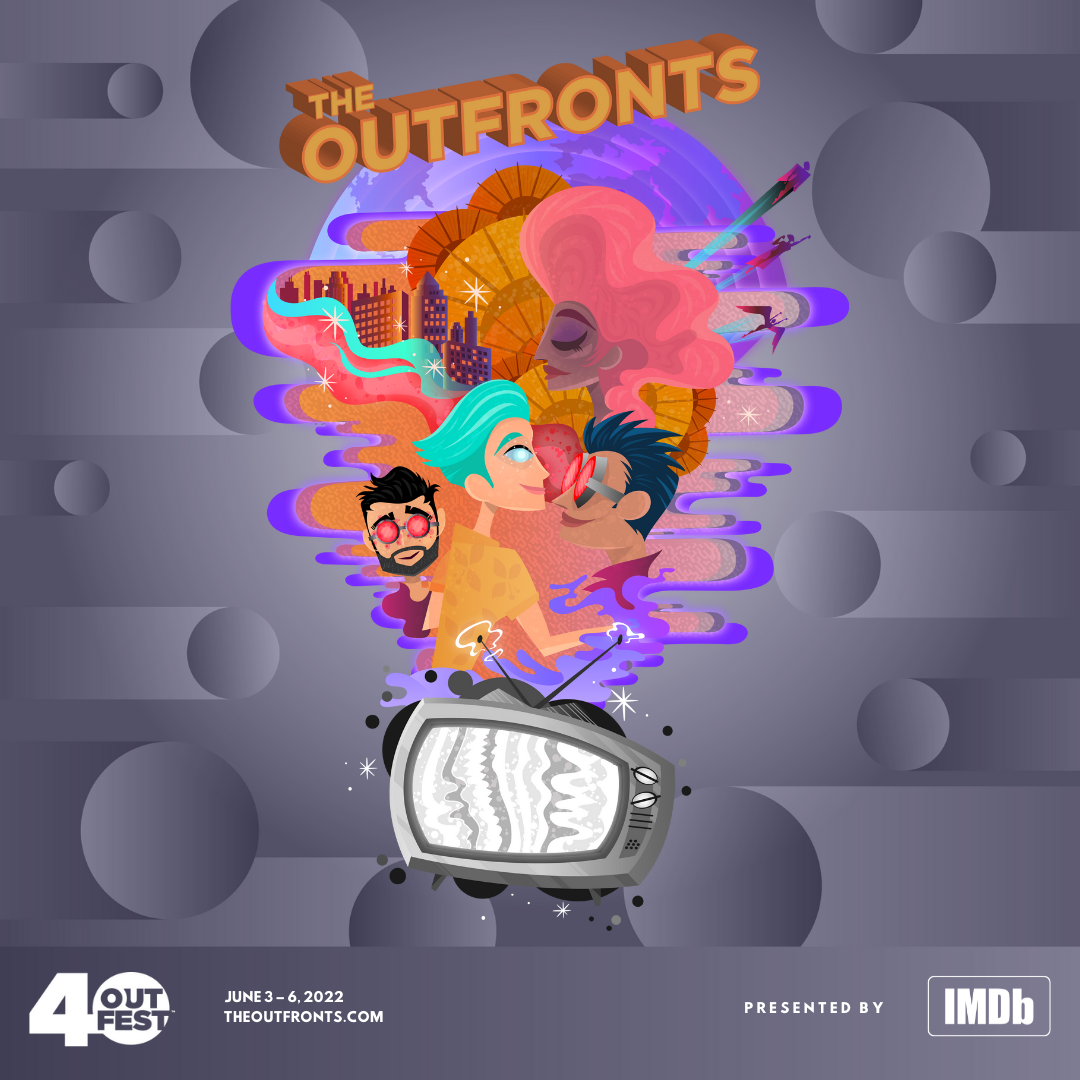 WEST HOLLYWOOD – Back in the day, getting a whisp of any queer media, whether it was a short "gay" movie or a quick queer themed storyline, was hard to come by. Sure, there was OutFest started in 1982 by some UCLA students. Roseanne kissing a girl, a lesbian wedding on Friends, and Ellen's bursting media's mind before it crashed and burned her.
Not anymore. OutFest has made that clear with its second annual OutFronts, a four-day hybrid festival. Queer television is here, and it is just getting started to shine. Buckle your rainbow belts, this unicorn is ready to fly.
The festival combines free-to-view virtual panel discussions with ticketed in-person events as part of the Los Angeles area's Pride season. The festival kicks off on Friday June 3rd and extends through Monday, June 6th. It features episodic premieres, advanced screenings, and both in-person and virtual discussions with the talent from some of the most exciting LGBTQIA+ programs available on television today.
The in-person festival events include:

QUEER AS FOLK presented by Peacock This is the world premiere screening of the new Peacock series, a vibrant reimagining of the groundbreaking British series exploring a diverse group of friends in New Orleans. The program includes a panel talkback with cast and creative team.
"Love, Victor" presented by HULU and DISNEY+ It is the show's third and final season, and OutFronts is proud to show the premier episode of the season! The program includes "Love, Victor's" showrunner and young cast present to discuss the impact of the show's run, what we might expect from season 3, and bid a farewell to the groundbreaking series.
QUEER FIREFIGHTERS ONSCREEN AND IRL Queer firefighters on TV sit down with their real-life counterparts to discuss being queer and saving lives. The in-person discussion will include Ronen Rubenstein (9-1-1: Lone Star), Brian Michael Smith (9-1-1: Lone Star), Traci Thoms (Station 19), others.
LEGENDARY LEGENDARY is the groundbreaking competition series now in season 3 on HBO Max. The OutFronts program includes LEGENDARY host and MC Dashaun Wesley will conduct a talk-show style look back at some of the most earth-shattering moments from the show's history, and a candid talk about all the unfolding drama of the current season.
The virtual events include:

Topic panels
Presented as virtual panels, these panels cover hot queer television topics. These include exploring social media influencers who have used their clout to cross over into the acting world – with Gigi Gorgeous, Kalen Allen, and Boman Martinez-Reid. Another panel looks at "TV's Queer Pioneers", with actors who were among the first to regularly appear as three-dimensional queer characters on television, including Wilson Cruz, Amber Benson, and Jane Sibbett. A panel looking to create the next icons spotlights actors who have created some of the most impactful queer characters of recent years, including Harvey Guillen (WHAT WE DO IN THE SHADOWS), Javicia Leslie (BATWOMAN), Brandon Scott Jones (GHOSTS), and Vico Ortiz (OUR FLAG MEANS DEATH).
Series panels
Presented as virtual panels, these programs feature discussions of hot shows and their new season offerings: a talk on SyFy and USA Network's CHUCKY moderated by Hannibal creator Bryan Fuller, with CHILD'S PLAY franchise creator Don Mancini and cast members Jennifer Tilly, Brad Dourif, Fiona Dourif, Zackary Arthur, and Bjorgvin Anarson; a one-on-one career-spanning conversation with comedy legend Paula Pell upon the release of GIRLS5EVA season two on Peacock; a discussion with the cast and creators of Freeform's MOTHERLAND: FORT SALEM in advance of the series' final season; a talk with GENTLEMAN JACK creator Sally Wainwright and actor Lydia Leonard; a focused conversation with the queer talent and characters from Showtime's smash-hit YELLOWJACKETS; as well as panels featuring talent from HBOMax's SORT OF and THE SEX LIVES OF COLLEGE GIRLS, VH1's RuPaul's DRAG RACE, Prime Video's HARLEM and THE WILDS, The CW's TOM SWIFT and THE 4400, and HIGH SCHOOL MUSICAL: THE MUSICAL – THE SERIES from Disney Plus and Disney Branded Television.
The inaugural year of OutFronts saw nearly 70,000 participants from across the globe. This year should see even more. "It's inspiring to know that one festival couldn't possibly cover all the wonderful LGBTQIA+ stories being told on television today," said Outfest's Director of Festival Programming, Mike Dougherty. "The OutFronts by no means represents an exhaustive account of all that is queer in TV, but they do gather a multitude of brilliantly talented queer artists and allies whose diversity of perspective and experience are on full display in these funny, entertaining, and emotional conversations. I can't wait to share them with the world."
It's time to join the Queer Television Fandom community, whether you want your seat to be in a happening LA theater, or in your own living room, your piece of the rainbow awaits! See you at OutFronts 2022!
All panel discussions will be free of charge to view online and via Outfest's OutMuseum platform. The OutFronts are presented by IMDb and media sponsors are The Los Angeles Blade, ABC7 Los Angeles, Clear Channel Outdoor, Edge Media, KCET/PBS SoCal, Pride Media, Queerty, Rainbow Media, Autostraddle, and Variety. RSVP and view the full calendar of The OutFronts programming at theoutfronts.com
**********************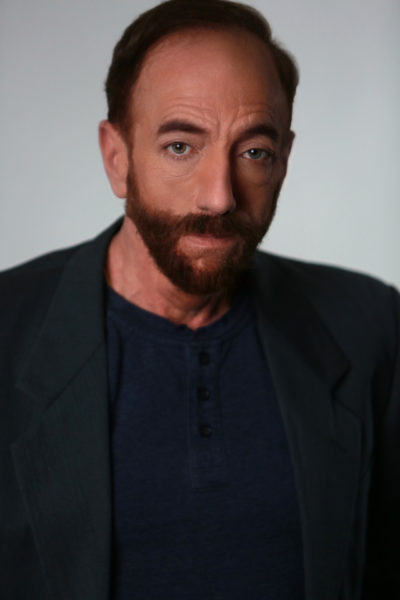 Rob Watson is the host of the popular Hollywood-based radio/podcast show RATED LGBT RADIO.
He is an established LGBTQ columnist and blogger having written for many top online publications including Parents Magazine, the Huffington Post, LGBTQ Nation, Gay Star News, the New Civil Rights Movement, and more. He served as Executive Editor for The Good Man Project, has appeared on MSNBC and been quoted in Business Week and Forbes Magazine. He is CEO of Watson Writes, a marketing communications agency, and can be reached at [email protected] .
Join Joel Kim Booster on 'Fire Island' this summer
Gay rom com features queer Asian cast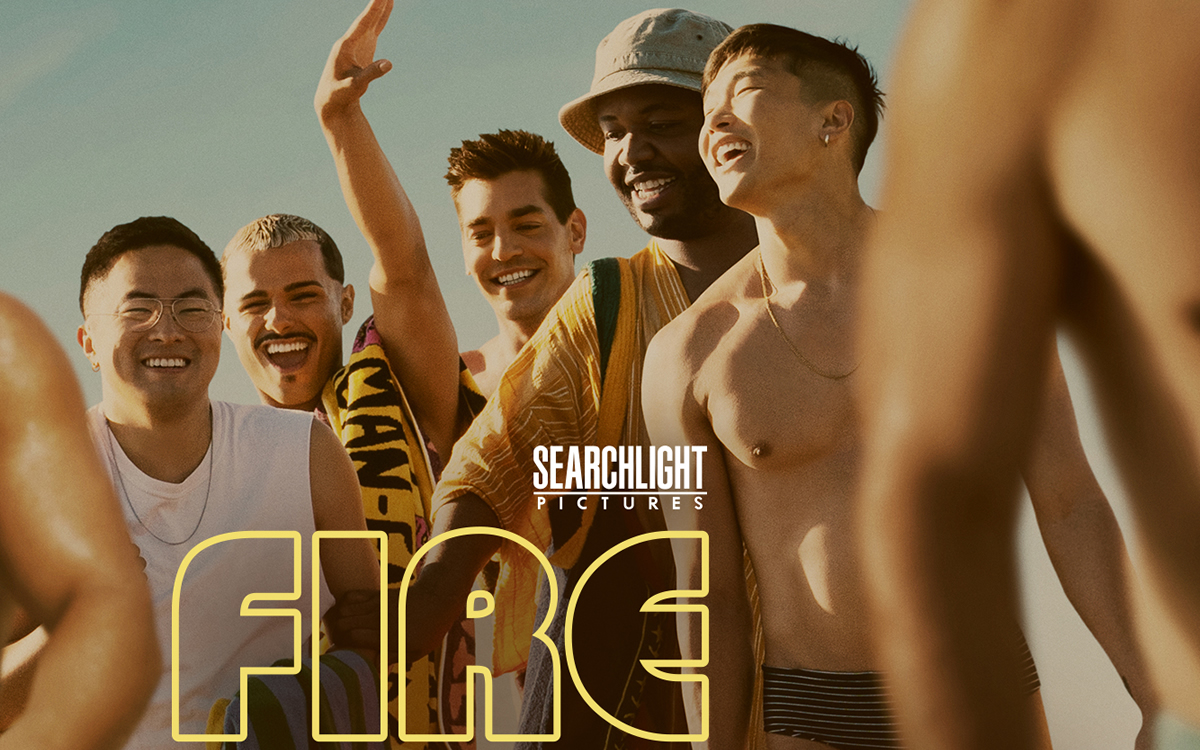 It would be an understandable mistake to see Joel Kim Booster on one of the two "Out Traveler" magazine covers he's gracing this month and assume he was just another sexy fashion model, but the 34-year-old Korean-American comedian is not having a moment in the blazing sun of queer pop culture just because of his undeniable talent for rocking a Speedo.
He is actually in the middle of the publicity push for the upcoming film "Fire Island," which he wrote and in which he co-stars with (among others) close friend Bowen Yang and comedy legend Margaret Cho, and which begins screening exclusively on the Hulu streaming service just in time for Pride month.
Directed by Andrew Ahn ("Spa Night"), it's a movie that's generating a lot of buzz, partly because it's the first predominantly queer film to be backed by a major movie studio (Disney, through its Searchlight Pictures division). We've been burned too many times not to be skeptical about such a project, but anyone already familiar with Booster's work will undoubtedly tell you it's not likely to be another watered-down, safe-for-the-mainstream offering designed to check off boxes on the diversity agenda. Since he first made a splash with an appearance on "Conan" in 2016, he has gained a following among queer and straight audiences alike with his unapologetically gay, unabashedly sex-positive comedy, leading to what some might call a meteoric rise to the brink of superstardom through an acclaimed stand-up career, his roles on TV in shows like the short-lived sitcom "Sunnyside" (on which he was a regular), "Shrill," and "The Week Of" (as well as his writing for shows like "Billy on the Street" and "The Other Two"), and his popular podcasts ("Urgent Care with Joel Kim Booster + Mitra Jouhari" and "The Joy Fuck Club").
Now he's poised to become a movie star with "Fire Island," a gay romantic comedy set in the titular vacation retreat that dares not only to feature a cast made up entirely of queer characters, but doubles down by putting the focus on queer characters who also happen to be Asian. To top it all off, it gives Booster a chance to show off his literate side with a story – which concerns a group of gay best friends out for sexual adventure, and possibly even romance, on what might be their last trip to the iconic gay getaway – adapted from no less esteemed a literary source than Jane Austen's "Pride and Prejudice."
The Blade was fortunate enough to chat with Booster in the middle of this very high-pressure month before his feature film debut, and our conversation was informed by the kind of erudite and compassionate intelligence that has marked the young comedian's career from the start.
BLADE: In your comedy, you've drawn a lot of inspiration from being raised as a Korean adoptee by white American parents in a deeply Christian midwestern community. Does that experience figure into the movie, too?
BOOSTER: Of course! As a transnational adoptee, my entire life I've been fighting against this nagging feeling of not quite fitting in – and that's whether I'm around white people, or Asian people, or even some gay people. It's tough, and it's been such a paramount part of my life to find people who make me feel seen and accepted and to keep them close, so it felt really important for the theme of chosen family to stay in the forefront when I was making this movie. As much as it's a "rom com," it's also about friendship – about relationships with people who, like I say in the movie, "fill in the gaps."
BLADE: How did you hit on using Jane Austen as a source?
BOOSTER: It was really a lucky accident. I brought "Pride and Prejudice" with me on the first trip Bowen and I ever took to Fire Island. I would be lying there on the beach reading it and thinking, "It's amazing how the things she was writing about are so relevant to what we're experiencing on this island right now." It was kinda wild, and it started out as threat, a joke – I would keep saying, 'I can't wait to write an all-gay adaptation of 'Pride and Prejudice' set on Fire Island,' and people would boo and throw things at me. But after that I would always bring an Austen book with me to read on the island, because it felt special to me. There was just something so prescient about what she wrote, and about her observations on class, especially reading it in this place where we had sort of created our own class system, as gay men.
BLADE: When did it stop being a joke?
BOOSTER: Actually, my agent suggested that I should write it, because I was in between projects. I just had a pilot that was passed on by Comedy Central, I was depressed, I had nothing to do – so I ended up writing it as a half-hour pilot script. But nobody wanted it until Quibi [the short-form entertainment platform that launched and folded in 2020 after failing to meet projected subscription levels]. Say what you will about them, but they really invested a lot of money and time into new and young voices, and they took a lot of chances. They took a chance on me, and when they folded I had this script that I could point to which I had written and developed with them. This movie was a tough pitch to sell on just a log line, but I had this finished project, this complicated piece of work to show people, that was much more intricate than I think "Gay 'Pride and Prejudice'" would maybe lead people to believe.
BLADE: Your movie is just one of several big queer titles on deck for 2022, including Billy Eichner's rom com, "Bros." How do you feel about that?
BOOSTER: Honestly, it really takes some of the pressure off. When we get, like, one gay movie a year, a lot of attention and scrutiny gets put on that movie and it's expected to be everything to everyone in our community. And our community is huge, and it's diverse, and there are so many stories that aren't being told. I'm so glad Billy's movie is coming out as well, he was my first comedy boss, and I'm really happy that people in our community are going to have two big gay rom coms to choose from.
BLADE: We haven't seen "Bros" yet, but we've seen "Fire Island." There's a review embargo [until May 23], but I think it's safe to say nobody is going to boo or throw things at you. Do you feel any sense of competition about it?
BOOSTER: My hope is that people love both, but it's nice that if somebody goes to see my movie and says, 'That's not for me, I don't see myself there,' then a couple months later they'll see Billy's and they'll have another shot at it. And I hope both of our movies are successful enough that they create a million clones. I hope it's just the beginning.
"Fire Island," which also stars Conrad Ricamora ("How to Get Away With Murder") and a host of other familiar queer performers, premieres on Hulu on June 3.
Check out final season of 'Grace and Frankie' — it ends well
Groundbreaking show highlights queer, straight elders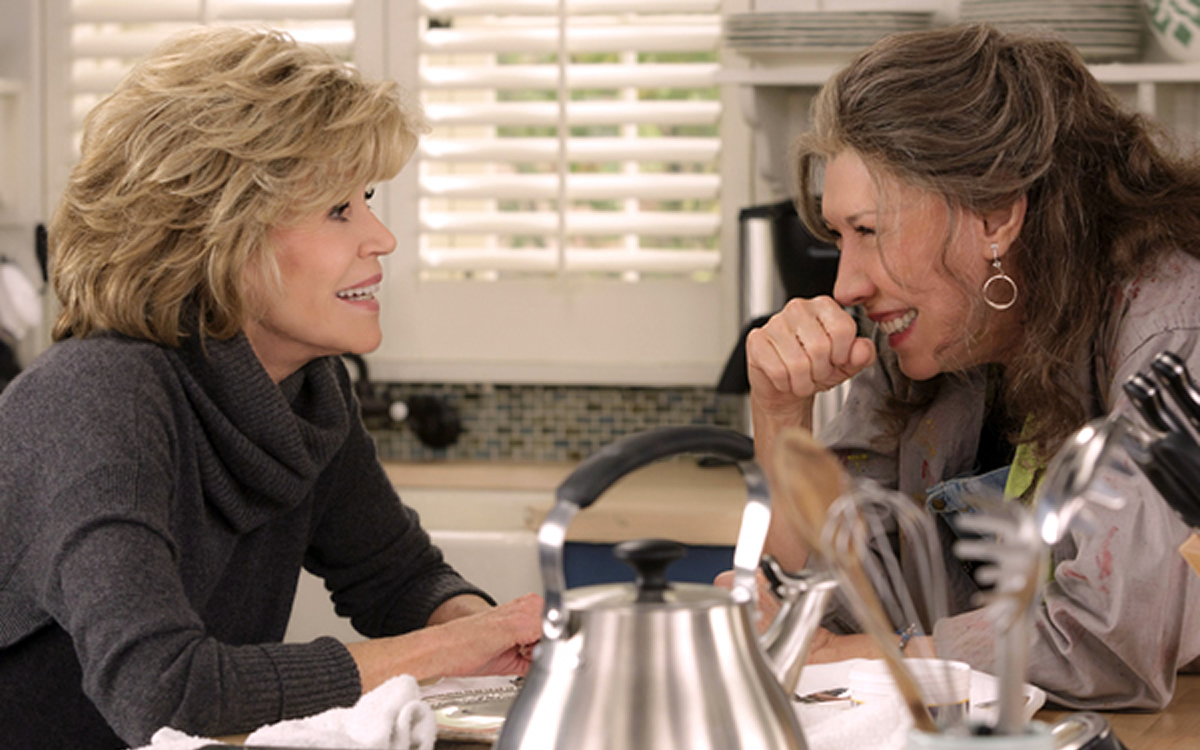 They make up a fake Jewish holiday (M'Challah) to avoid seeing their friends, lie to their kids about killing their bunny, obsess over playing John Adams in a (very gay) community theater production of the musical "1776" and create vibrators that glow in the dark. Their children sell their house out from under them and make them wear panic alerts.
These people might well creep you out in real life.
But, thankfully, they're the funny and engaging characters on "Grace and Frankie," the series, whose seventh and final season has recently dropped on Netflix.
The show, starring Lily Tomlin, 82, (Frankie) and Jane Fonda, 84, (Grace) as two hetero elders whose husbands (Martin Sheen, 81 as Robert and Sam Waterston, 81, as Sol) leave them to marry each other, is, deservedly, Netflix's longest-running series.
In 2019, there were 54.1 million people in the United States over 65, according to a Administration for Community Living of the U.S. Department of Human Services report. Elders, the study says, are expected to make up 2l.6 percent of this country's population by 2040.
There are nearly three million (2.7 million) LGBTQ people over aged 50 in the U.S. and 1.1 million queer elders 65 and older in this country, according to a 2017 Movement Advancement Project and SAGE report.
Yet aside from "Transparent," few TV series (broadcast, cable or streaming) have featured, let alone, been centered around, older queers.
"Grace and Frankie" is the rare series that's focused on the lives of elders (hetero and queer). Unlike some shows that showcase older people, it's been mostly entertaining, even thought provoking, rather than dull or didactic throughout its run.
Set in San Diego, "Grace and Frankie" throughout its seasons has told the story of how Frankie and Grace have created a life of their own as Robert and Sol have entered a new chapter of their lives as a same-sex couple.
Frankie, Grace, Robert and Sol, who are in their 70s, are affluent. Robert and Sol are successful divorce lawyers. Grace has run a flourishing cosmetics company. Frankie is a new-agey artist who teaches art to ex-convicts.
When Robert and Sol say that they're leaving them to wed each other because same-sex marriage has become legal in California, Frankie says she's done a fundraiser for that.
The beach house where Grace and Frankie live is breathtakingly gorgeous. Yet these characters encounter the indignities and dilemmas of aging from learning about social media to coming out in late life to memory loss to end-of-life decisions.
Grace and Frankie run up against the condescension that older women often face. Yet though these are serious concerns, "Grace and Frankie" hasn't been a downer.
In one episode, as I've written before in the Blade, Grace and Frankie, though they're practically jumping in front of his face, can't get a store's sales clerk to notice them. Because he's paying so much attention to a young woman. Frankie gives up and steals a pack of cigarettes. If "you can't see me," Frankie says, "you can't stop me."
In season two, their friend Babe (Estelle Parsons), who is terminally ill, tells Frankie and Grace that she wants them to help her end her life. Though it's difficult emotionally for them, the women give their friend Babe a good-bye party that's joyous without being maudlin.
Robert and Sol deal with Robert being in the early stages of dementia. This narrative is touching, but not sappy. Though you should have a tissue in hand for Robert and Sol's elevator moment in the show's finale.
Like many old people, the characters have their ups and downs in relating to their adult children. These off-spring from Brianna (June Diane Raphael), a 21st century Cruella de Vil, to Bud (Baron Vaughn), the often wrong-headed "good son," would try any elder's soul.
The main pleasure of "Grace and Frankie" is watching Tomlin and Fonda. The two forces of nature, friends since their "9 to 5″ days, make you laugh and cry with the BFFs Grace and Frankie.
TV series, like everything, have to end. Check out "Grace and Frankie." It ends well.