August 3, 2018 at 1:50 pm PDT | by Staff reports
WeHo Councilmember John Heilman running in Paris Gay Games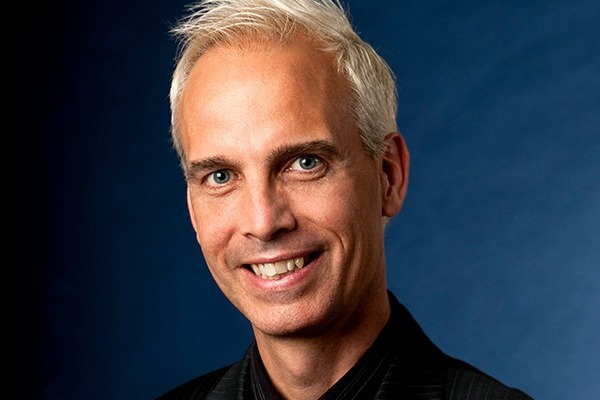 The Gay Games was founded in 1982 as the Gay Olympics by gay Olympic decathlete, Dr. Tom  Waddell, and famous San Francisco lesbian bar owner Rikki Streicher as a way to internationally showcase LGBT sports and culture. The first games featured 1,350 competitors from more than 170 cities.  This year the Gay Games are being held in Paris, France with more than 10,000 participants expected from over 80 countries.

One of those participants is West Hollywood City Councilmember John Heilman, who has been involved in sporting events at the games for nearly two decades competing in volleyball and running marathons. He is set to run the half marathon on Saturday, August 11, the day before Closing Ceremonies. The games run 10 days from Saturday, August 4 to Sunday, August 12.

As he has done so often before, Heilman is running the marathon for a good cause. This year his goal is to raise $20,000 in funds to establish a Global Emergency Fund with OutRight Action International  for LGBTQ activists around the world, under an even greater threat with the withdrawal of moral leadership under the Trump administration. Heilman has created a Go Fund Me page at  for people wishing to help. (Please be sure you are on the correct page: another John Heilman has a GoFundMe page to benefit USA Patriots Inc, with the subheading "Make them disappear.")
Heilman, who was first elected to the West Hollywood City Council in 1984 and is a well-known law school professor at Southwestern Law School and USC Gould School of Law, has long been an advocate for LGBT activists and rights outside the US. He is a past co-chair of the International Network of Lesbian and Gay Officials and a board member and immediate past president of the Jacaranda School, a school for children orphaned by AIDS in Malawi. OutRight Action International, founded in 1990 as the International Gay and Lesbian Human Rights Commission (IGLHRC), is lead by renowned LGBT expert, Executive Director Jessica Stern.

"I currently serve on OutRight's board of directors. OutRight Action International is an amazing international LGBTIQ human rights organization dedicated to supporting human rights for LGBTIQ people throughout the world. OutRight has been doing everything possible to respond to attacks on our community," said Heilman. "When LGBTIQ activists are under attack, OutRight is there to respond," Heilman says on his GoFundMe page.
"With my help, OutRight is setting up a Global Emergency Fund for LGBTIQ human rights. While we've made significant progress in advancing equality for LGBTIQ people in the United States, progress has been much slower in other parts of the world. In fact, homosexuality is still a crime in over 70 countries, and in some places, it is punishable by death. It seems like every month, there is a new attack on the LGBTIQ community somewhere in the world."
Reporting by the staff of the Los Angeles Blade and wire service reports.