James Baldwin for the modern liberation movement
The Fire Next Time is the fire now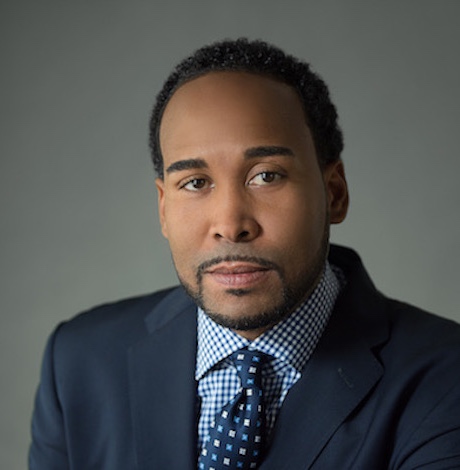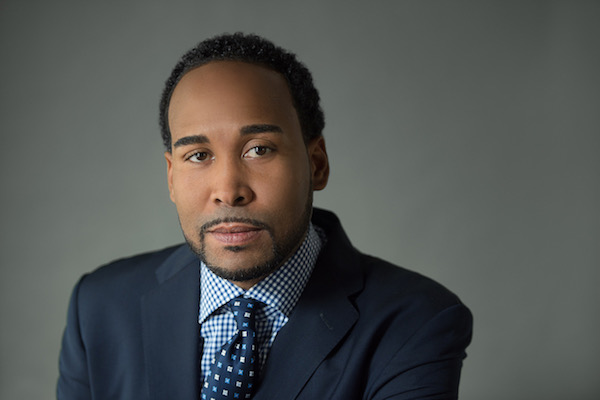 "I am what time, circumstance, history, have made of me, certainly, but I am also, much more than that. So are we all." —James Baldwin
James Baldwin, arguably one of the most eloquent, truth telling novelists, poets and thought leaders ever to grace the world stage, would have turned 94, if he were still living on Aug. 2, 2018. In life, he triumphantly and publicly embraced all of his identities including being black, gay, from and of Harlem and poor. And he did this in spite of the judgement, ignorance, and danger he faced for living life unapologetically in truth.   
To be clear, while we celebrate it now, the path that Baldwin endured was not easy—he constantly and intentionally made the decision to always show up in truth and in pursuit of justice. So what would James Baldwin say to us now? How does he show up in the lives of those of us who proclaim to care about America?
Coming of age during the Jim Crow Era and maturing during the rise of the Civil Rights Movement, Jimmy, as he was known to those he loved, built relatable and poignant critiques of American life by examining his own life and interrogating the subtle differences that have been used by those in power to exploit and divide communities, especially Black people.
The path toward collective liberation is one where we lean into Jimmy's insistence that we show up for each other. At a time when the nation's "leader" uses words to divide and inflict pain, Baldwin's legacy invites us to not only remember the power of words but to also reexamine what leadership looks like. Voting and other fundamental rights are constantly attacked; children are being ripped from their parents both at borders and in communities ravaged by poverty and toxic stress; and too few hard working Americans have actual pathways to the employment and support to fully participate in civic society.
More than fighting for air time with a Twitter thug, leaders should be racing to aid Chikesia Clemons, who was almost raped by three white male police officers who threw her naked body onto the floor of a dirty Waffle House restaurant. Or Anthony Wall who was choked by a police officer outside of a Waffle House in Warsaw, N.C. Both Anthony and Chikesia are victims of the brutal power Baldwin warned us about in books like "The Fire Next Time."
Among Jimmy's greatest contributions to the struggle for freedom is humanizing Black people through vivid words and pictures of their lives. As he ruminated on the complexities of relationships, he spoke to how power directly threatens the concept of justice and liberty for all. He cautioned us against allowing those in power to prevent us from standing in our truth and from working better together to dismantle the systems designed to preserve white supremacy.  These lessons are ever salient as the rights Black people have assumed to enjoy are being systematically denied, attacks that are most viscerally experienced by those of us with intersectional identities—who show up, as Baldwin did, as Black and _______.
For as long as there have been Black people there have been Black LGBTQ and same gender loving people. Baldwin described the contours of our otherwise invisible lives—naming and describing emotions intimately known only by members of our community.  During one of his most piercing interviews in 1984 with The Village Voice, Baldwin made a significant point about how queerness is experienced by Black people: "The sexual question comes after the question of color; it's simply one more aspect of the danger in which all Black people live."
Baldwin aptly names the reality that Black LGBTQ/SGL people are Black first and the compounding, discriminatory reality he describes endures to date. Dominant culture has a way of forcing people of color into monolithic and one-dimensional boxes, boxes that are then weighed down by the anchors of poverty, toxic stress and trauma. 
It is this collective struggle with the social construct of "Blackness" that Jimmy underscores the importance of Black people standing together—of marginalized and oppressed people standing together, especially in the moments in which the system seeks to keep us apart. Baldwin theorized if people can understand that our fates are tethered—that our liberation is dependent upon the liberation of the least of these, we could walk further down the path toward true justice. The lesson Jimmy taught me that I hope others will learn, as well, is that none of us are free until all of us are free.
"I imagine one of the reasons people cling to their hates so stubbornly is because they sense, once hate is gone, they will be forced to deal with pain." —James Baldwin
Now more than ever, we need social justice warriors trained in the school of Baldwin who understand the importance of speaking full truth to power, especially in the moments in which it is most inconvenient and uncomfortable. Are you registered to vote? Are you willing to help others exercise their right to vote? Does your plan include meeting with elected officials to let them know you will hold them accountable? Have you considered running for office or contributing to a campaign?
If we do nothing else, we owe it to the children who will inherit our problems to stand in truth and on the side of justice. It's this type of radical truth telling and standing in solidarity with those who have shared experiences, sometimes shared sorrows that made Baldwin a man of the people even when he stood alone. 
Judy Heumann helped so many of us with disabilities to be out and proud
'Like the color of my eyes or the color of my hair, it is a part of who I am'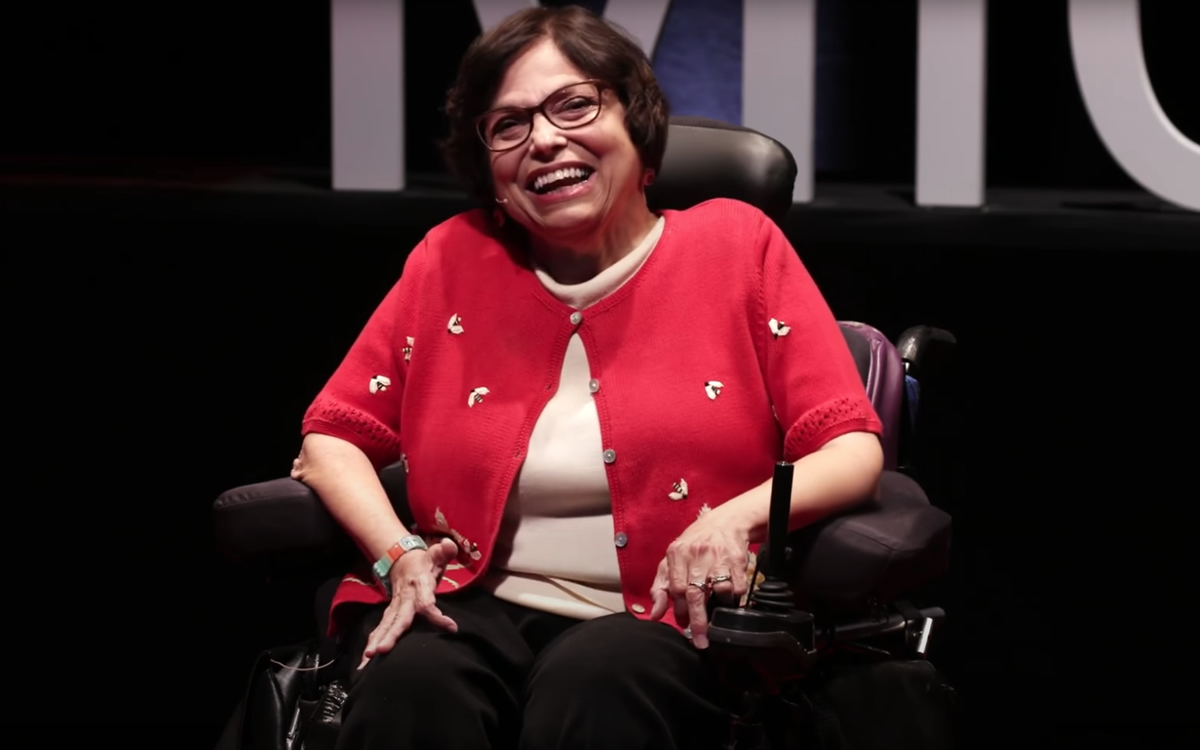 When I was growing up, people like me, who were disabled, were usually met with scorn, pity and exclusion.
On March 4, Judith (Judy) Heumann, a founder of the disability rights movement, died at 75 in Washington, D.C.
For decades, Heumann, who contracted polio when she was 18 months old, was a leader of a civil rights movement that changed the lives of millions of folks like me.
Judy (so many of us, whether we knew or not, connected with her on a first-name basis), was known as the "mother" of the disability rights movement. She was the Harvey Milk of our struggle.
You might think: why should LGBTQ people care about the passing of a disability rights leader?
Here's why: Nearly, 20 percent of people in this country have a disability, according to the U.S. Census Bureau. This includes LGBTQ+ people. An estimated three to five million people are queer and disabled.
Studies, including a study by the Map Advancement Project, reveal that queer people are more likely than non-queer people to become disabled. We face the double-whammy of anti-queer and disability-based discrimination. The MAP study reported that of the more than 26,000 transgender people surveyed, 39 percent reported having a disability.
If you're queer and have a disability (blindness, epilepsy, cerebral palsy, psychiatric disorder, etc.), you've likely run up against employers who don't want to hire you or restaurants who don't care to serve you. If you're a queer parent of a disabled child, you've probably had to fight to get your kid the education they need.
These battles are hard. But, thanks to Heumann and the movement she led, there are ways — from the Americans with Disabilities Act to working the media — to fight this injustice.
Heumann, who at 29 led a month-long protest that was the Stonewall of the disability rights movement, and in her 70s was the star of the fab, Oscar-nominated documentary "Crip Camp," was a powerhouse of energy, discipline, hard work and humor. She was a quintessential bad ass who worked for justice 24/7, and kicked your butt if you didn't."Kathi, get your self together!" commanded the voice over the phone, "or you won't get anything done."
It was 1987, and I was writing my first news story. I was interviewing Heumann about an historic protest that she'd led a decade earlier. It was the 10th anniversary of what is believed to be the longest non-violent sit-in a federal building.
In April 1977, more than 100 disabled people took over the (then) Health, Education and Welfare building in San Francisco. President Richard Nixon had signed the Rehabilitation Act into law in 1973. But, regulations, known as "504," a section of the Act that prohibited discrimination against disabled people by institutions (schools, hospitals, etc.) receiving federal funding, hadn't been signed. After protesting in the San Francisco building for a month and in Washington, D.C. (including at then President Jimmy Carter's church), the "504″ regulations were signed.
Heumann, who was an official in the Clinton administration and a special adviser in the Obama State Department, was tough, kind, and proud of herself and the movement that she founded.
For Heumann, who is survived by her husband and brothers, disability was a normal part of life, not a tragedy.
"I never wished I didn't have a disability," Heumann wrote in her memoirs "Being Heumann: An Unrepentant Memoir of a Disability Rights Activist."
When Heumann was a child, disabled children were often institutionalized. Like being queer, being disabled wasn't considered to be normal then.
Doctors advised Heumann's parents to send Judy to an institution when she was a child. But her parents, who were Jewish and had fled Nazi Germany, refused. This experience turned her mother and father against institutionalizing her, Heumann wrote in her memoir.
"If I'd been born just 10 years earlier and become disabled in Germany, it is almost certain the German doctor would also have advised that I be institutionalized," Heumann wrote, "The difference is that instead of growing up being fed by nurses in a small room with white walls and a roommate, I would have been taken to a special clinic, and at that special clinic, I would have been killed."
Just as it is if you're queer, if you're disabled, if you want to respect yourself, you need to be out and proud.
Judy more than anyone I've ever known, helped so many of us with disabilities to be out and proud. She taught us that being disabled isn't something to be ashamed of. That it's an important aspect of who we are.
Her disability, Judy often said, is, "Like the color of my eyes or the color of my hair, it is a part of who I am."
I knew Judy only from interviewing her over the years and being on an episode of her podcast "The Heumann Perspective." But Judy, whether you'd known for decades or just a few months, made you feel like you were a friend. She'd advise you, cheer you on and challenge you over the phone, in texts and on Zoom.
She almost got me, a non-make-up wearing lesbian, to wear lipstick (so I wouldn't look like a ghost on her podcast). Earlier this winter, Judy wondered why I didn't put my disability on my resume. Being nervous could be good, she said, when I was scared of reading at a poetry festival.
"If you don't respect yourself and if you don't demand what you believe in for yourself, you're not going to get it," Judy said.
Thank you, Judy for teaching us to respect ourselves and to demand our rights! R.I.P., Judy!
Kathi Wolfe, a writer and a poet, is a regular contributor to the Blade.