Emmy Awards see LGBT highs, viewership lows
Billy Porter makes history in memorable hat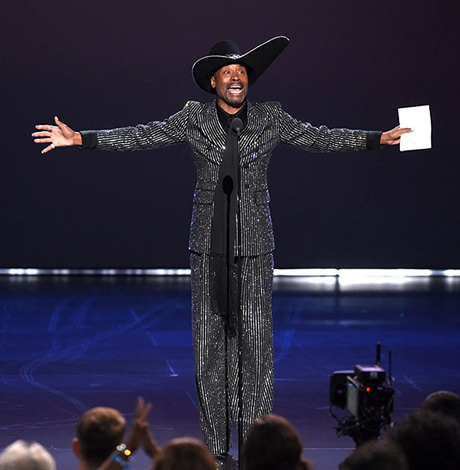 A host wasn't the only thing missing at the 71st Annual Emmy Awards. Viewers stayed away in droves, driving the show's ratings into the furthest recesses of the basement. Airing on Fox, the least-watched Emmys ever can at least claim credit for giving credence to one presenter's bold declaration.
"Television has never been so damn good," crowed Bryan Cranston, which might explain why a paltry 6.9 million people tuned in. Perhaps their time was spent bingeing on the shows that won big that night.
HBO's "Game of Thrones" slayed the competition, with awards for Outstanding Drama Series and Outstanding Supporting Actor in a Drama Series. Peter Dinklage's win saw him top six others, including fellow "Thrones" actors Alfie Allen and Nikolaj Coster-Waldau. Tellingly, only one Supporting Actor nominee came from a network TV show (Chris Sullivan, for "This Is Us"). Everyone else in the category hailed from cable and subscription services (Jonathan Banks and Giancarlo Esposito, of AMC's "Better Call Saul" and Michael Kelly, from Netflix's "House of Cards").
That lopsided representation from sources other than network television was the river that ran through the Emmys, in both wins and nominations.
HBO's "Barry" saw Outstanding Supporting Actor in a Comedy Series nominations for Anthony Carrigan and Henry Winkler, alongside Tony Hale and Stephen Root, of HBO's "Veep." Netflix's "The Kominsky Method" put Alan Arkin in competition for the award. Shutting out network TV entirely was the category's final nominee, and winner: Tony Shalhoub, for Amazon Prime's "The Marvelous Mrs. Maisel."
Not quite the snoozefest its ratings suggest, the Emmys did manage to produce a few new notable moments of LGBT visibility.
Billy Porter made history, as the first openly gay black man to stand at the podium accepting the award for Outstanding Lead Actor in a Drama Series.
The crown jewel of FX's well-cast, '80s-set NYC underground ball culture scene show "Pose," dapper Porter's win for the role of Prey Tell saw the actor declare, "I am so overwhelmed and I am so overjoyed to have lived long enough to see this day." Quoting James Baldwin to reflect his own journey, Porter noted it, "Took many years of vomiting up all the filth that I had been taught about myself and halfway believed before I could walk around this earth like I had the right to be here," then declared, "I have the right. You have the right. We all have the right."
Answering in the affirmative the question, "Does anyone still wear a hat?" and proving there's no better son than a gay one, Porter praised "my mama Clorinda," noting, "There's no stronger, more resilient woman who has graced this earth. I love you, Mommy." The actor also sent "Much love to the Actors Fund nursing home," as well as his castmates, his sister, his manager of 29 years, "Pose" creator Ryan Murphy, and his husband, Adam Porter Smith.
"I screamed when Billy Porter won," recalls Frank DeCaro, whose recently released "Drag: Combing Through the Big Wigs of Show Business" chronicles drag artistry from the beginning of time to the present. "I said he would win an Emmy for Pray Tell the moment he sang 'Home,' from 'The Wiz,' in Season 1. This is the TV our little gay hearts asked for when we were growing up!"
And it's not just the win that makes DeCaro's heart flutter. "Pose," he says, is "important television. It lets us into the lives of transgender people, and helps those of us who aren't trans understand in a way that no speech or public service announcement ever could."
DeCaro cites "unabashed moments of pure happiness" as the series' most groundbreaking contribution. "That day-at-the-beach episode," he recalls, "was the most radical thing ever. Nothing bad happened to the girls. Nothing! They were happy from beginning to end. Everyone deserves round-the-clock joy once in a while—and trans characters, as best I know, have never had that on television. It's time."
Longtime ally Patricia Arquette, who won the Outstanding Supporting Actress in a Limited Series or Movie award for her work on Hulu's "The Act," used her public platform to further transgender visibility.
"…In my heart, I'm so sad I lost my sister Alexis, and that trans people are still being persecuted," said Arquette, referring her HIV-positive sibling, who died of a heart attack in 2016.
Noting that she is "in mourning every day of my life," Arquette spoke directly to her sister, declaring, "I will be [mourning] the rest of my life for you until we change the world, so that trans people are not persecuted… They're human beings. Let's give them jobs. Let's get rid of this bias that we have everywhere."
"Obviously, the big winner of the night was Patricia Arquette," said Los Angeles-based drag queen Jackie Beat, who tweeted, immediately after the speech, "It makes perfect sense that Patricia Arquette was dressed like an angel tonight."
Beat told the Blade she appreciates "what a tireless ally she has been for the entire LGBT community, but especially our Trans brothers and sisters. I think it's incredible that she consistently uses the very limited time she has in front of millions to make a point or support a cause."
Referencing that 2015 acceptance speech upon winning the Best Supporting Actress Oscar for her work in "Boyhood," Beat says she "was so disheartened by the subsequent backlash" Arquette received, when she made an appeal for wage equality. "I saw people on social media calling her an 'entitled White woman,' " recalls Beat, noting, "I have known Patty for 30 years, and she is the real deal. The Arquette kids were raised in a f**king commune, not a gated community. We liberals need to stop attacking the very people who are obviously on our side and fighting the good fight. Mark my words, this will be our downfall… So, thank you Patricia, not only for your fearless and vanity-free performances, but also for fighting for what's right. And for keeping the spirit of our sister Alexis alive through activism."
"RuPaul's Drag Race" drag mother extraordinaire, RuPaul Charles, snatched yet another Emmy, winning again in the Outstanding Host for a Reality or Competition Program category.
For "Big Wigs" author DeCaro, it was "a landmark moment and a sign of real progress. A drag queen—and let me add, a flamboyant gay man of color—won a fourth Emmy Award, and then kissed his husband on the mouth, as you do when you're married and something great happens."
DeCaro called that moment "fantastic," imagining the impact it had on "that kid sitting at home, feeling alone, watching the Emmys, and seeing that. When I was at my most impressionable age, the only gays I saw on TV were either tragic or closeted. Now they're real and wear dresses for money. I'd call that a definite improvement."
Mj Rodriguez first trans performer nominated for a Lead Acting Emmy
"Rodriguez's nomination is a breakthrough for transgender women in Hollywood, and a long-overdue recognition"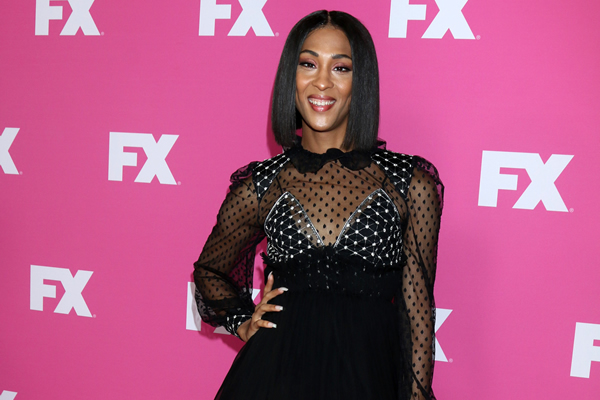 LOS ANGELES – "Pose" made television history once again on Tuesday morning with the announcement that Mj Rodriguez, who played the role of house mother Blanca through all three seasons of the beloved FX series, has received a nomination for Outstanding Lead Actress in a Drama Series at the 73rd Annual Emmy Awards.
It's the first time in the history of the Television Academy's prestigious awards body that a transgender performer has been recognized with a nomination in one of the leading actor categories.
The Ryan Murphy/Brad Falchuk/Steven Canals-created series, which follows the lives of several characters involved in the New York Ballroom culture during the 1980s and 90s, has been an Emmy contender since its first season, when it was nominated for Primetime Emmys as Outstanding Drama Series and Outstanding Lead Actor in a Drama Series.
It won the latter award for actor Billy Porter, who was nominated again for the show's second season, and on Tuesday snagged his third nomination in the category.
Porter's win in 2019 made him the first openly gay performer to receive the award in that category.
In addition to the two acting nods, "Pose" was nominated for the second time as Outstanding Drama Series. The show also received nominations for its hairstyling, makeup, prosthetic makeup and costumes (categories included in the Primetime Creative Arts Emmys, which are presented in a separate ceremony), bringing the total nominations for the show's three-season run to 20.

"Pose" was also honored with a special Television Academy Honors award at the 2019 Emmys, for "impactful" television.
In response to Rodriguez' nomination, GLAAD President & CEO Sarah Kate Ellis released a statement:
"Michaela Jaé (Mj) Rodriguez's Emmy nomination for Outstanding Lead Actress in a Drama Series is a breakthrough for transgender women in Hollywood, and a long-overdue recognition for her groundbreaking performance over the past three seasons of 'Pose.'
Additionally, the show's nomination for Outstanding Drama Series, as well as Billy Porter's third nomination for Outstanding Lead Actor in a Drama Series, mark a historic show that undoubtedly raised the bar for trans representation on television and changed the way viewers around the world understand the trans community.
As over 40 leading LGBTQ organizations pointed out in our open letter about POSE to Emmy Award voters, representation matters. Congratulations, Michaela Jaé, Billy Porter, and the entire POSE team – the world is standing with you and applauding your talents."
The letter mentioned by Ellis refers to an open letter released by GLAAD in June, signed by 40 leading LGBTQ organizations encouraging Emmy Award voters to show their support for "Pose," and specifically for the transgender and nonbinary actors – Michaela Jaé (Mj) Rodriguez, Dominique Jackson, Indya Moore, Hailie Sahar, and Angelica Ross – who lead the groundbreaking show.The complete list of nominees for the 73rd Annual Primetime Emmy Awards can be found here.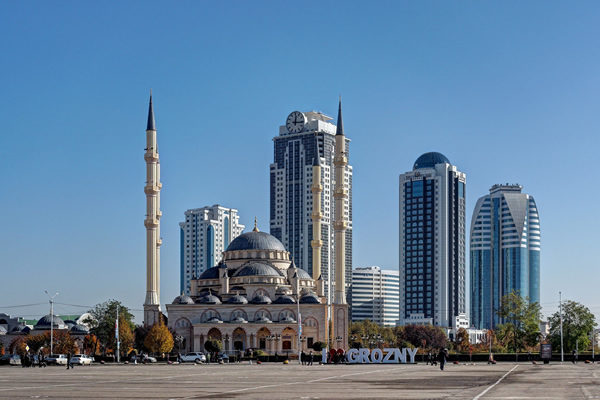 Also groundbreaking was an Emmy nomination for David France's "Welcome To Chechnya," the human rights documentary that explores a genocide campaign being waged against LGBTQ people in the tiny Russian satellite nation of 1.4 million people.
Since 2017, Chechnya, led by Russia's Ramzan Kadyrov, has executed a campaign to "cleanse the blood" of LGBTQ Chechens, overseeing a government-directed campaign to detain, torture and execute them and enlisted their families to kill some.

The documentary follows a group of Russian LGBTQ activists who, at great peril to their own lives, take matters into their own hands, creating an underground railroad to something like freedom.
The documentary uses groundbreaking technology to protect the anonymity of its subjects while exposing Kadyrov's evil.
"How much has changed," Secretary Pete Buttigieg on 'The Late Show'
Secretary Pete Buttigieg talks about the message he wants to send as America's first out gay cabinet member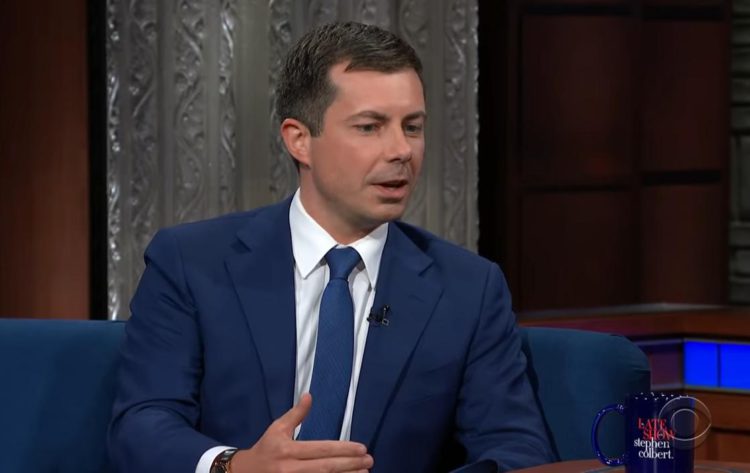 NEW YORK – U.S. Transportation Secretary Pete Buttigieg stopped by The Late Show with Stephen Colbert to talk about the message he wants to send as America's first out gay cabinet member.
WATCH:
AIDS @40- "It's a Sin": Drama at the beginning of the AIDS crisis
The show, which features a largely LGBTQ cast, shines a light on a dark chapter that's been fading from memory.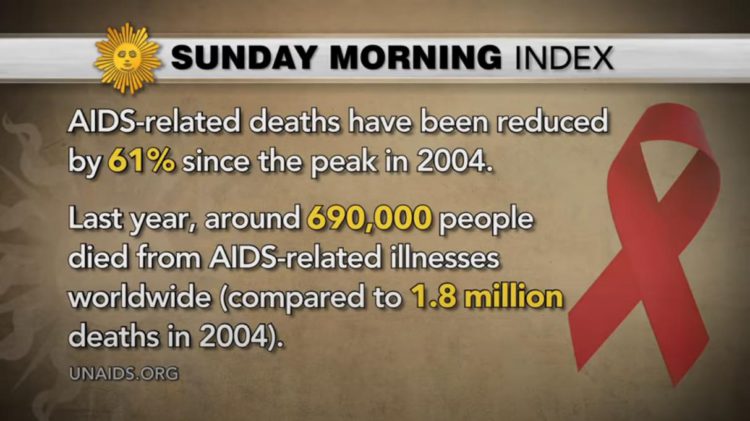 LONDON – CBS Sunday Morning reports on the acclaimed HBO Max series, "It's a Sin." Produced by the originator of the hit British series 'Queer As Folks,' "It's a Sin" tells the story of a group of gay men and their friends who live and love in London in the early 1980s, at the beginning of the HIV/AIDS crisis.
The show, which features a largely LGBTQ cast, shines a light on a dark chapter that's been fading from memory. CBS Correspondent Imtiaz Tyab talks with the show's producer-writer, Russell T. Davies, and with two of its stars: Neil Patrick Harris and Lydia West.