In first, trans candidate wins major party nomination for governor's race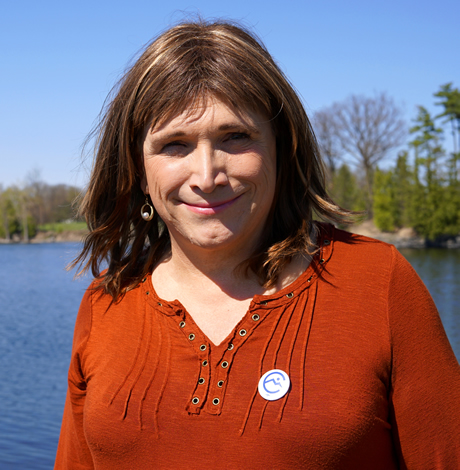 In a historic moment, Christine Hallquist won the Democratic nomination Tuesday to run to become the next Vermont governor, making her the first transgender candidate ever to obtain a major party nomination in a gubernatorial race.
The Associated Press declared Hallquist, former CEO of the Vermont Electric Cooperative, won the Democratic Party in Vermont at 9:14 pm shortly after polls closed at 7 pm. With 97 percent of precincts reporting, Hallquist obtained 48 percent of the vote, compared to 22 percent for environmental activist James Ehlers, 21 percent for progressive activist Brenda Siege and 8 percent high school student Ethan Sonneborn. (Vermont has no age requirement for candidates.)
Should Hallquist succeed in the general election in November, she'd be the first openly transgender people elected as governor in the United States.
In a statement to the Washington Blade in May, Hallquist said her win in November would be a "positive signal for all LGBTQ people" because she would be the first transgender governor and represent a rural state.
"Typically, rural communities have been viewed as less affirming," Hallquist said. "Marginalized communities have historically had problems with winning executive positions. For too long leadership has been associated with masculinity and the dominant culture. Vermonters choosing me, a trans-woman, as their governor, would expand the realm of possibility for generations to come. My success would mark a new milestone in acceptance."
Hallquist was endorsed by LGBT rights groups, including the LGBTQ Victory Fund and the National Center for Transgender Equality Action Fund.
Annise Parker, CEO of the Victory Fund, said in a statement Hallquist's victory is "a defining moment in the movement for trans equality" at a time when few transgender officials are in government.
"Many thought it unthinkable a viable trans gubernatorial candidate like Christine would emerge so soon," Parker said. "Yet Vermont voters chose Christine not because of her gender identity, but because she is an open and authentic candidate with a long history of service to the state, and who speaks to the issues most important to voters."
According to the Victory Fund, 13 openly trans people are serving in elected office in the United States. The Victory Fund has endorsed seven transgender candidates this election cycle.
Another transgender candidate seeking statewide office this year was Kim Coco Iwamoto in Hawaii. A former member of the Hawaii Board of Education, Iwamoto sought the Democratic nomination to run for lieutenant governor, but came up short in the primary on Saturday.
Mara Keisling, executive director of the National Center for Transgender Equality Action Fund, said in Hallquist's victory "cannot be overstated."
"Our mission as an organization is deeply rooted in bringing transgender people into the center of society, and Christine's nomination is a massive step forward in that fight," Keisling said.
Democratic National Committee Chair Tom Perez also commended Hallquist in a statement, calling her win an "inspiration to LGBTQ people everywhere."
"We are excited to stand behind her and the entire slate of fantastic Democratic nominees in Vermont," Hallquist said. "There's no doubt that Christine and her fellow nominees will join a strong ticket this November that will fight for our values and serve as dedicated advocates for Vermont's working families. Vermont voters know that Democrats have their backs and share their values, and they're ready to organize to turn more seats blue this November."
Hallquist's Republican opponent in the general election will be incumbent Gov. Phil Scott. A moderate who signed into law gun control legislation, Scott faced a challenge from conservative candidate, but came out on top in the primary.
Political observers say Hallquist faces an uphill battle in the general election against the incumbent Republican. The Cook Political Report, Inside Elections Nathan L. Gonzales and have each rated the race either solid or safe Republican.
Larry Sabato, a political scientist at the University of Virginia, called Hallquist's win "a historic breakthrough" and predicted she'll be the focus of tremendous media attention, but said the road ahead is difficult.
"On the one hand, Vermont is clearly liberal, except on guns," Sabato said. "On the other, it's going to be very tough to beat Gov. Phil Scott, who is one of three moderate GOP governors leading in blue states this year (Massachusetts and Maryland are the other two). For Hallquist to win, Scott will have to make some big mistakes, or there would have to be the 'blue' wave tsunami that Democrats hope is coming."
Despite the challenge Hallquist faces in the general election, it should be noted she obtained more voters in the Vermont primary than her Republican opponent. With 97 percent of precincts reporting, Hallquist obtained 27,381 votes compared to the 23,857 votes Scott won.
Hallquist is one of four LGBT candidates who've obtained the Democratic nomination to run for governor in Election 2018. The other three are Rep. Jared Polis in Colorado and former Dallas County Sheriff Lupe Valdez in Texas, who could be the first openly gay people elected governor in the United States, as well as Oregon Gov. Kate Brown, who's bisexual and seeking re-election.
Out U.S. Rep. introduces bill to create U.S. LGBTQ history museum
"It is vital to remember our collective past when certain states seek to constrain & repeal existing rights by passing laws that harm LGBTQ+"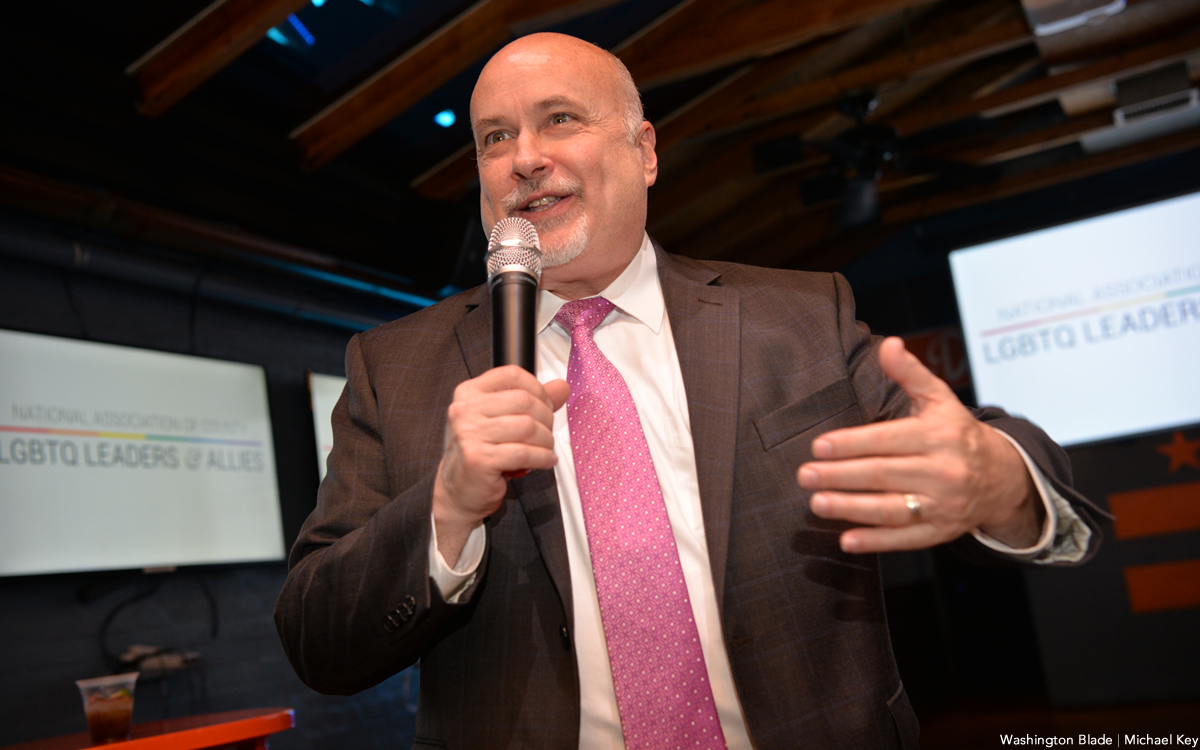 WASHINGTON – U.S. Rep. Mark Pocan (D-Wis.) has introduced legislation that would set up the process to create a National Museum of American LGBTQ+ History & Culture, potentially as an official site within the Smithsonian Institution in Washington, D.C.
Pocan, one of nine openly gay members of the U.S. House and co-chair of the LGBTQ+ Equality Caucus, said in a statement Thursday the measures would are effort to preserve LGBTQ history "as our community faces unprecedented attacks and attempts to erase our history." The pair of bills is H.R.9070 and H.R.9071.
"It is vital to remember our collective past – particularly when certain states seek to constrain and repeal existing rights by passing bills that harm LGBTQ+ youth and our community at large," Pocan said. "Let's tell these stories, and honor the many contributions the LGBTQ+ community has made to this nation with a museum in Washington, D.C."
The first bill, according to a news statement, would creates an eight-member commission of individuals with expertise in museum planning or LGBTQ+ research and culture "to look into the viability of establishing such a facility in the nation's Capital."
Among other things, the commission would be charged with recommending a plan on action for museum, including fundraising for the museum, and submitting to Congress a plan for construction of the museum, the statement says.
The bill would also instruct the commission to address whether the museum should be part of the Smithsonian Institution, based in the nation's capital and the world's largest museum and research complex, per the news statement. The full study, the statement says, would have to be completed in 18 months.
If the Smithsonian were to adopt the a museum on LGBTQ history and culture, it would be similar to other museums under its jurisdiction focused on minority populations in the United States, including the National Museum of African American History & Culture and the National Museum of the American Indian.
The second bill, according to a news statement, would be eligible for consideration by Congress after the commission completes its work and issues its recommendations and allow for formal creation of the museum. More than 50 lawmakers, including all nine openly gay members of the U.S. House, co-sponsor the legislation.
New survey shows 72% of Utah residents back same-sex marriage
Troy Williams, executive director of Equality Utah said he's not surprised to see that a majority of Utahns now support marriage equality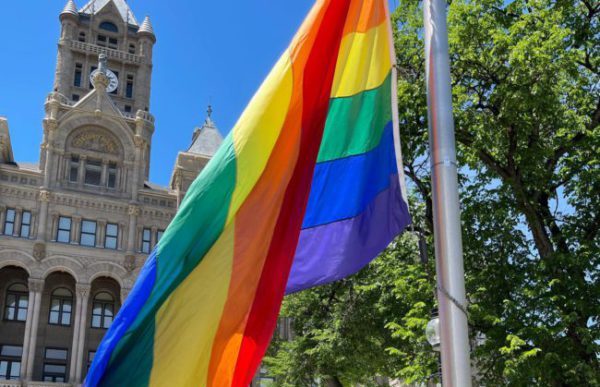 SALT LAKE CITY – The results of a poll run by the Hinckley Institute of Politics and the Desert News found 72% of Utah's residents agree that marriages between same-sex couples should be recognized by law as valid, with the same rights as cis-gender marriages.
"For a state that less than 20 years ago passed laws and a constitutional amendment prohibiting same-sex marriage, there has been a seismic shift in opinion," said Jason Perry, director of the Hinckley Institute of Politics at the University of Utah.
The Deseret News/Hinckley Institute of Politics survey also found that 23% of those surveyed disagreed, while 5% expressed that they don't know.
The poll shows Utahns are aligned with the nation as a whole on the issue. A Gallup poll in May found 71% of Americans say they support legal same-sex marriage, a new high.
Troy Williams, executive director of Equality Utah, told the Desert News that he's not surprised to see that a majority of Utahns now support marriage equality.
"Utah is a pro-family state, and we recognize that families come in all shapes and sizes. When we see loving, committed couples joining in matrimony, our natural impulse is to support and encourage that love. This gives me great hope for the future," he said.
A new poll shows nearly three-fourths of Utahns support legal same-sex marriage. | By @dennisromboy #utpolhttps://t.co/DBJHHNgmnJ

— Deseret News (@Deseret) September 30, 2022
Art spotlights people of color lost to AIDS in the South
The conference was attended by LGBTQ activists from the South, featured 100 quilt panels. Attendees participated in quilt-making workshops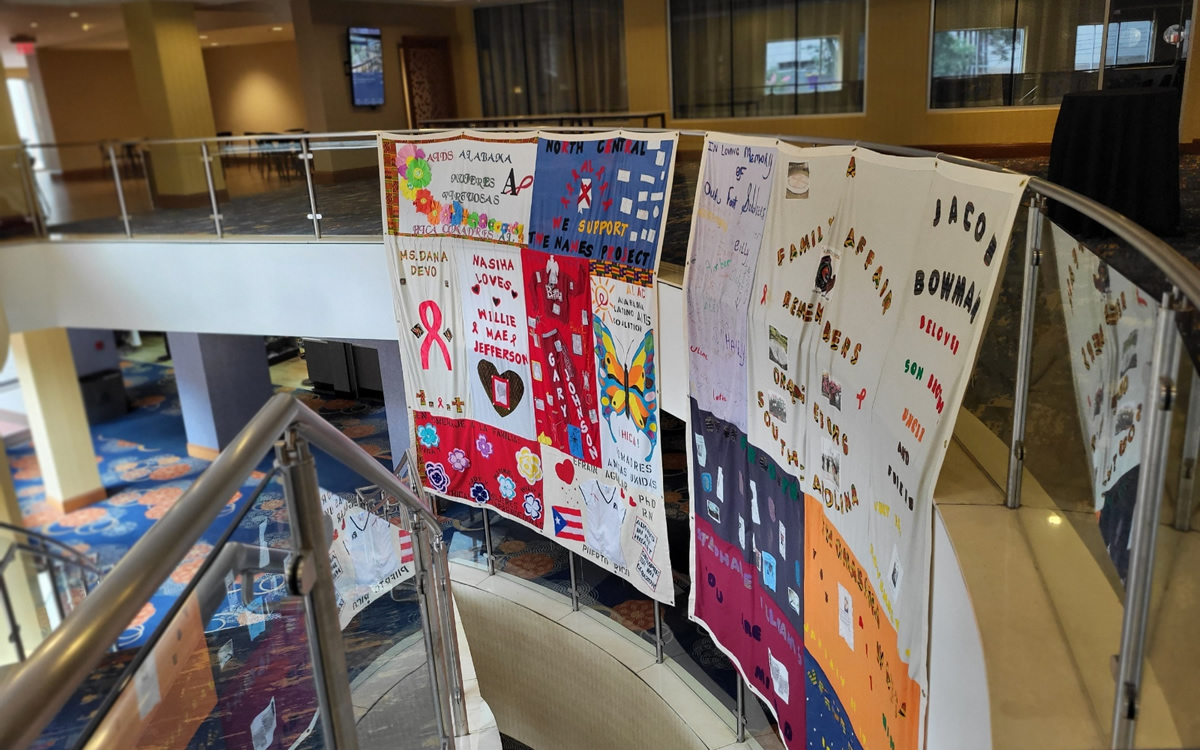 JACKSON – The National AIDS Memorial has joined forces with the Southern AIDS Coalition to stage a series of art exhibitions and educational forums to honor Black and Brown people in the South who have been lost to HIV/AIDS.
The initiative, titled Change the Pattern, began in Jackson, Miss., on Wednesday with curated quilt exhibitions, displays, educational forums, advocacy, storytelling and quilt-making, according to a press release from the National AIDS Memorial. A $2.4 million grant from the biopharmaceutical company Gilead Sciences, Inc., funded Change the Pattern.
More than 500 hand-stitched quilt panels from the area were featured in what the National AIDS Memorial says is "the largest display of the AIDS Memorial Quilt ever" in Mississippi.
"By creating an empowering message and safe spaces for conversation, we can uplift, inspire and make progress toward ending the HIV epidemic, challenge cultural stigmas and continue the legacy of advocacy that the quilt represents," said National AIDS Memorial CEO John Cunningham in the release.
Change the Pattern was announced in honor of Southern HIV/AIDS Awareness Day during the Southern AIDS Coalition's annual Saving Ourselves Symposium that took place in August.
The conference, which was heavily attended by LGBTQ activists from the South, featured 100 quilt panels, and attendees participated in quilt-making workshops to make new quilt panels representing their loved ones.
Interested LGBTQ advocacy organizations in the South were invited to apply for funding to support local quilt-making workshops in their communities so as to ensure that the legacies of Black and Brown people are captured through newly-sewn panels on the quilt through the Memorial's Call My Name program, according to the National AIDS Memorial press release.
The application process opened on Sept. 15 with up to 35 eligible organizations receiving as much as $5,000 to support hosting local workshops.
The first major Change the Pattern Quilt was founded 35 years ago as a visual representation of the need to end stigma and provide equitable resources to communities most impacted by HIV/AIDS, according to Southern AIDS Coalition Executive Director Dafina Ward.
"Change the Pattern is a call to action and change in the South," said Ward. "Quilt-making has such a deep cultural connection in the Black community and in the South. The sharing and telling of these powerful stories through the quilt, coupled with advocacy and open dialogue, can help end HIV-related stigma and bring the stories of those we've lost to light."
As the Change the Pattern initiative occurs, conversations about how to handle health epidemics within LGBTQ communities of color have become national topics, especially with the prevalence of monkeypox cases amongst Black gay men.
Despite earlier panic about the disease, the Centers for Diseases Control and Prevention in a report released on Wednesday said that individuals who were vaccinated against the disease were less likely to be affected over the summer compared to those who weren't.
The effectiveness and duration of immunity after a single dose, however, is not known, and few individuals in the current outbreak have completed the recommended two-dose series, according to the report.
The most recent CDC data reports that 25,509 monkeypox cases have thus far been confirmed in the U.S. Only one death has been reported.