FBI investigating hacking former OC Democratic candidate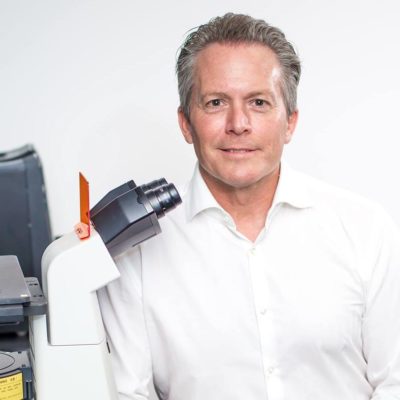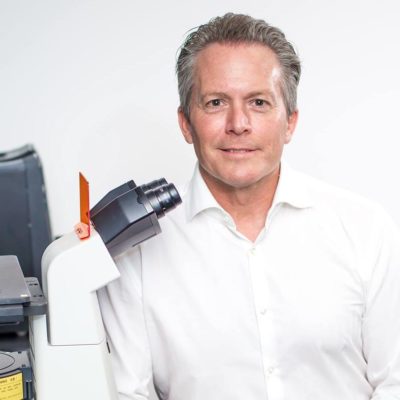 Over the past year, agents from the FBI's Cyber-Crime Units in Washington D.C. and Southern California have been investigating a series of cyber-attacks launched against one of the Democratic candidates seeking to unseat Republican Congressmember Dana Rohrabacher, according to an expose published Wednesday by Rolling Stone Magazine.
The target of these attacks, Dr. Hans Keirstead, a stem-cell scientist and the CEO of a biomedical research company, finished third in California's top-two "jungle" primary on June 5th, falling 125 votes short of advancing to the general election in one of the narrowest margins of any congressional primary this year. He has since endorsed Harley Rouda, the Democrat who finished in second place and will face the longtime anti-LGBT Rohrabacher in the November election.
Rohrabacher, a 15-year incumbent representing California's 48th congressional district in Orange County, has often been chided as "Putin's favorite congressman" by his critics. As a vehement opponent of LGBT equality, he recently came under fire for remarks made May 16 when he told a delegation of the Orange County Association of Realtors at a meeting in Washington that "homeowners should have the right to refuse to sell their property to LGBT individuals."
The hacking attempts and the FBI's involvement are described in dozens of emails and forensic records obtained by Rolling Stone.
Kyle Quinn-Quesada, who was Keirstead's campaign manager, told Rolling Stone that the campaign is now going public about the attacks for the sake of voter awareness.
"It is clear from speaking with campaign professionals around the country that the sustained attacks the Keirstead for Congress campaign faced were not unique but have become the new normal for political campaigns in 2018," Quinn-Quesada says. He added that the Keirstead campaign did not believe the cyberattacks had an effect on the primary election results.
Cybersecurity experts told the magazine that it's nearly impossible to identify who was behind the hacks without the help of law enforcement or high-priced private Cybersecurity firms that collect their own threat data. These experts speculate that the hackers could have been one of many actors: a nation-state (such as Russia), organized crime, so-called e-crime or a hacktivist with a specific agenda. The FBI declined to comment.
In a phone conversation with a source at Google Wednesday evening, the Los Angeles Blade asked if these types of attacks had become enough of a persuasive element that would lead to encouraging more political campaigns to tighten up their Cybersecurity.
"I think that Rolling Stone is pointing out that there is a very real danger now in the process," the Google source said. "It still appears as if not enough staffers and campaign workers realize just how pervasive and successful these attacks have become even after the 2016 elections."
A cybersecurity specialist who works for Microsoft Corporation and asked to not be publicly identified, told the LA Blade Wednesday that the timing of the attacks is significant. He described anti-hacking efforts by Microsoft designed to impede attempts to attack candidates for elected offices in the 2018 election cycle. Politico magazine reported on those efforts last month: "Earlier this year, we did discover that a fake Microsoft domain had been established as the landing page for phishing attacks," said Tom Burt, Microsoft's vice president for security and trust, at the Aspen Security Forum. "And we saw metadata that suggested those phishing attacks were being directed at three candidates who are all standing for election in the midterm elections."
In the case of Keirstead's campaign, a Microsoft spokesperson declined to tell Rolling Stone if Keirstead was one of three people targeted by hackers, citing "customer privacy."
The serious nature of these cyber-attacks was underscored last month when the Director of National Intelligence Dan Coats said the warning lights for future cyber-attacks aimed at the U.S. were "blinking red."
Reporting by the staff of the Los Angeles Blade, Rolling Stone, Politico, and NPR.
Chicago area LGBTQ+ friendly bakery closing after hate campaign
"Closing our doors is the direct result of the horrific attacks, endless harassment, and unrelenting negative misinformation"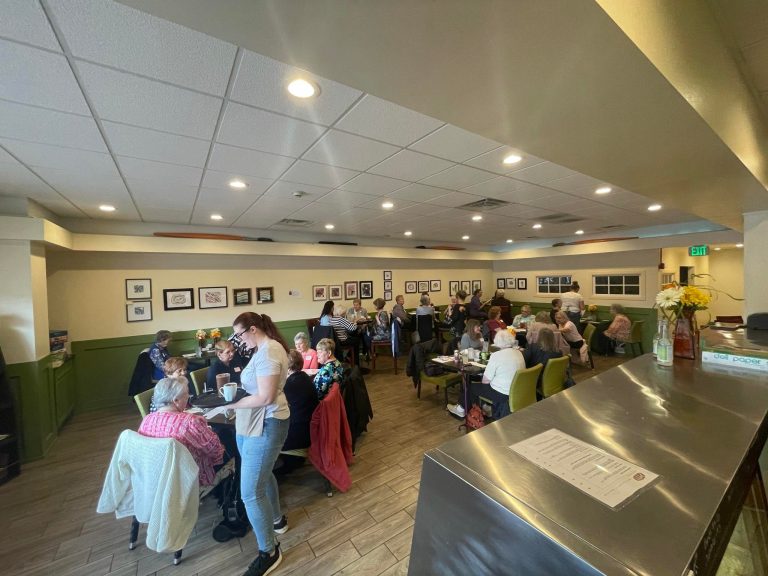 LAKE IN THE HILLS, Il – The owner of UpRising Bakery and Café announced this week on social media that she is permanently closing the doors to her bakery after months of anti-LGBTQ+ stochastic terrorism that had already resulted in a hate crime last July after hosting drag show events and has continued unabated.
Corinna Sac, who opened the bakery in 2021, told media outlets that her shop has drawn criticism from local Proud Boys and other anti-LGBTQ+ groups, has been vandalized and her staff and customers have been harassed.
Sac noted that in recent months after the July incident the online hate-filled harassment and bullying campaign has dramatically increased. In a statement released by her on the shop's social media accounts, Sac wrote: "Closing our doors is the direct result of the horrific attacks, endless harassment, and unrelenting negative misinformation about our establishment in the last eight months. From an award-winning bakery that donates to local organizations and supports diversity and inclusion, we have been rebranded by misinformation as 'gay only' and 'pedophiles.'"
Days after 24-year-old Joseph I. Collins, a local member of the Proud Boys was charged with a hate crime on July 24 for allegedly smashing the establishment's windows and spray-painting hateful messages on the building, the village of Lake in the Hills issued a letter prohibiting UpRising from hosting drag events in the future.
An Illinois police officer told The Los Angeles Blade he suspects conservative officials in Lake in the Hills, frustrated by the controversy over UpRising's drag brunch, decided to enforce an ordinance that had not been enforced in the past. Should they choose to do so selectively, allowing some businesses to host events but not others, he said the scepter of a lawsuit becomes likelier.
Sac noted that the dramatic decrease in sales as a result of the continued harassment which also included protestors and demonstrations at the store as well as the online harassment campaign.
In an interview with local journalist Amie Schaenzer, Sac says that she and her family have been doxxed to include her tax documents posted online and others have slammed her regarding her children, who are 8 and 10 years old, receiving free lunches at school through a state program, which is based on income.
"This has all become increasingly worrisome for us," Sac said. "My kids are not OK with it, they are extremely anxious, they are very scared at home, and it's very stressful for my whole family."
That combined with struggling to keep her business afloat and pay thousand in state taxes led to her announcement this past week to close she told Schaenzer adding that she originally set a March 31 closing date.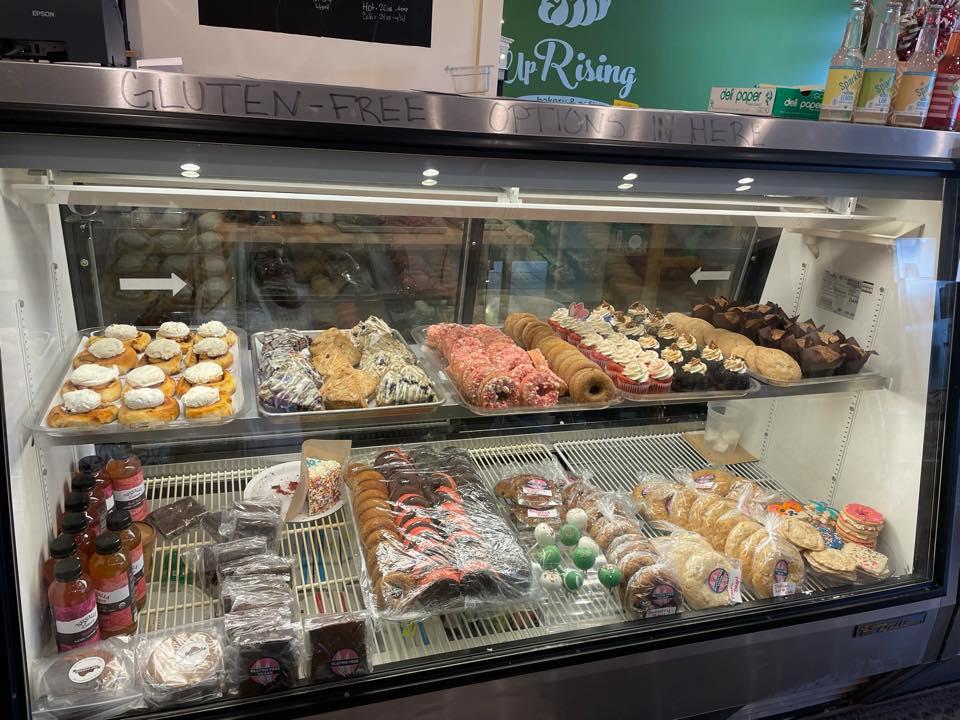 David Goldenberg, an attorney with the Anti-Defamation League, set-up a GoFundMe campaign to help keep the bakery open.
Goldberg wrote: "Sadly, UpRising Bakery is now at risk of closing at the end of March 2023 due to financial challenges brought on after weathering last year's attacks from bigots. People will lose their jobs and those of us who believe in tolerance and love will lose a safe space. We cannot allow the haters to win.
Join me in supporting this incredible small business and team of employees – and ensure the UpRising Bakery stays open for years to come." As of Saturday, March 25, the campaign has raised $43,056.
But Sac told Schaenzer she's unsure if the funds will be enough for her to stay in business.
"We were very resolute in our decision to close," said Sac, adding that she's now in discussions with her team whether to try and stay open. "It means a lot to us that the community did stand up for us and for the fundraiser. Especially considering everything that's been happening here, so, that has been amazing. But we just don't know if we can make it work."
She said she plans to decide in coming days if she will accept the GoFundMe funds in order to keep UpRising Bakery and Café open.
"We don't know what we are going to do, yet we are discussing that as a team over the next two days together, and we will make a collective decision," she said Thursday.