LA DA looks at 2nd sexual assault charge against Kevin Spacey
District Attorney Jackie Lacey's office is reviewing another criminal case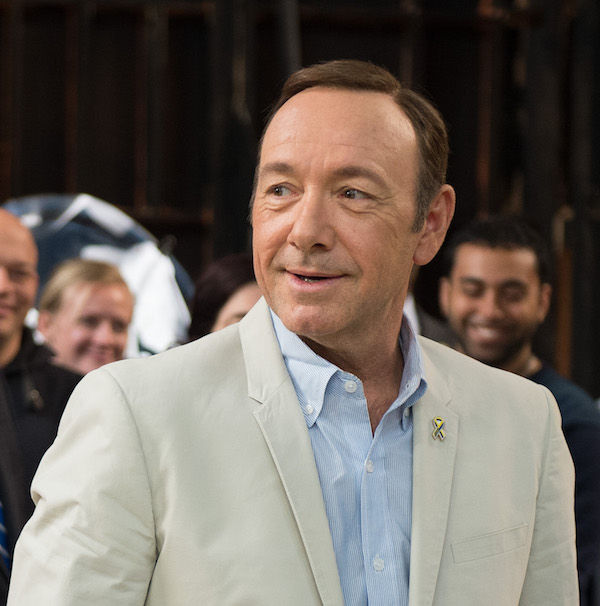 Los Angeles County District Attorney Jackie Lacey's office is reviewing another criminal case against actor Kevin Spacey. Late Wednesday afternoon, a DA spokesperson confirmed to the Los Angeles Blade that the Entertainment Industry Sex Crimes Task Force has received a new sexual assault case against the two-time Oscar-winning actor. The spokesperson declined to provide further details about the case or state when the criminal complaint had been submitted by LA County Sheriff's Department investigators.
The case submitted Tuesday is the second case against Spacey filed this year. Sheriff's investigators presented the first case to the DA's Entertainment Industry Sex Crimes Task Force for review last April 5. A spokesperson for the LA County Sheriff's Department told the Los Angeles Blade at the time that the department opened its criminal investigation into sexual assault allegations against Spacey on Dec 11, 2017.
Sheriff's Department spokesperson Nicole Nishida told the LA Times that "the events were reported to have taken place in October of 1992 in West Hollywood involving a male adult." However, the Times reports, the date of the alleged incident may test prosecution under the Oct. 2016 California law eliminating the statute of limitations for rape.
The actor, who was fired from Netflix's "House of Cards" over the allegations, is still under investigation both in the U.S. as well as in the U.K. for similar alleged crimes after six men came forward accusing Spacey of sexual assault while he was living and working in London.
The first person to come forward with an allegation was "Star Trek: Discovery" star Anthony Rapp, who claimed Spacey made sexual advances toward him in his New York apartment in 1986 when Rapp was 14 years old. Spacey responded to that accusation with a highly controversial statement, but has remained silent over subsequent allegations and investigations.
This past weekend Spacey's latest movie, "Billionaire Boys Club," took in only $126 after it's Friday debut, opening in only eight theatres across the United States. As of Monday, the film grossed a total of $618. 
Reporting by The Los Angeles Times, The Hollywood Reporter, and the staff of the Los Angeles Blade
Newsom signs bill making Vote-by-Mail permanent for registered voters
"The bill will permanently expand access & increase participation in our elections by making voting more convenient"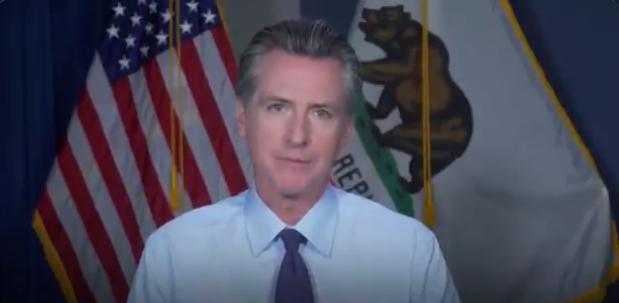 SACRAMENTO – Governor Gavin Newsom signed a package of legislation on Monday to increase voter access and strengthen integrity in elections, including a bill to send all registered voters a vote-by-mail ballot. 
In a move to increase access to democracy and enfranchise more voters, the Governor signed AB 37 authored by Assemblymember Marc Berman (D-Menlo Park), permanently requiring a vote-by-mail ballot be mailed to every active registered voter in the state.
The practice of sending vote-by-mail ballots to every registered voter first began in California in 2020, and was extended through 2021, as a safety measure to counteract pandemic-related disruptions and resulted in record voter participation.
"As states across our country continue to enact undemocratic voter suppression laws, California is increasing voter access, expanding voting options and bolstering elections integrity and transparency," said Newsom. "Last year we took unprecedented steps to ensure all voters had the opportunity to cast a ballot during the pandemic and today we are making those measures permanent after record-breaking participation in the 2020 presidential election. I extend my thanks to Assembly Elections Committee Chair Assemblymember Marc Berman for his leadership on this issue."
"The bill will permanently expand access and increase participation in our elections by making voting more convenient and meeting people where they are," said California's Secretary of State Dr. Shirley Weber. "Vote-by-mail has significantly increased participation of eligible voters. Voters like having options for returning their ballot whether by mail, at a secure drop box, a voting center or at a traditional polling station. And the more people who participate in elections, the stronger our democracy and the more we have assurance that elections reflect the will of the people of California."
"When voters get a ballot in the mail, they vote," said Assemblymember Berman. "We saw this in the 2020 General Election when, in the middle of a global health pandemic, we had the highest voter turnout in California since Harry Truman was president. I want to thank Governor Newsom for signing AB 37, ensuring that every active registered voter in California will receive a ballot in the mail before every future election. As other states actively look for ways to make it harder for people to vote, California is expanding access to an already safe and secure ballot."
Newsom also signed SB 35 authored by Senator Tom Umberg (D-Santa Ana) making changes to the distance within which electioneering and specified political activities near a voting site are prohibited; AB 1367 by Assemblymember Evan Low (D-Campbell) increasing penalties for the egregious personal use of campaign funds to up to two times the amount of the unlawful expenditure; and SB 686 by Senator Steve Glazer (D-Contra Costa) requiring a limited liability company (LLC) that is engaged in campaign activity to provide additional information regarding the members and capital contributors to the LLC.
Columbia University researcher helps evacuate LGBTQ people from Afghanistan
Taylor Hirschberg working with Belgian lawmaker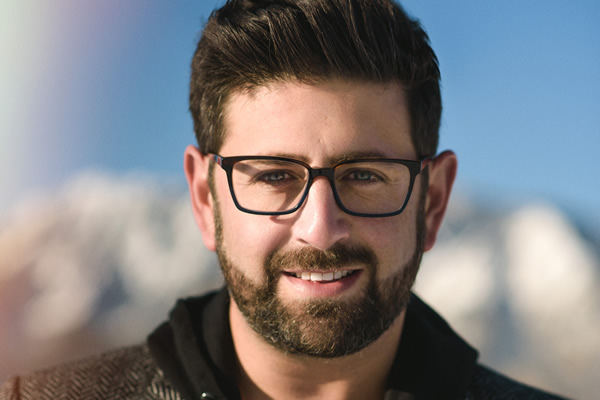 NEW YORK — Some of the 50 human rights activists that a Columbia University researcher has helped evacuate from Afghanistan since the Taliban regained control of the country are LGBTQ.
A press release the Los Angeles Blade received notes Taylor Hirschberg — a researcher at the Columbia Mailman School of Public Health who is also a Hearst Foundation scholar — has worked with Belgian Sen. Orry Vandewauwer to help 50 Afghan "activists leave the country."
"The refugees included those who identify as LGBTQI+ or gender non-conforming and their families," notes the press release.
The Blade has seen the list of names of the more than 100 people that Hirschberg and Vandewauwer are trying to evacuate from Afghanistan. These include the country's first female police officer, the independent U.N. expert on Afghanistan and a number of LGBTQ activists.
"There are many more human rights advocates we are still trying to get out of the country," said Hirschberg.
Hirschberg has previously worked in Afghanistan.
He and Vandewauwer were also once affiliated with Skateistan, an NGO that works with children in the Middle East and Africa. The documentary "Learning to Skateboard in a Warzone" features it.
The Taliban entered Kabul, the Afghan capital on Aug. 15 and toppled then-President Ashraf Ghani's government.
A Taliban judge over the summer said the group would once again execute gay men if it were to return to power in Afghanistan.
The U.S. evacuated more than 100,000 people from the country before American troops completed their withdrawal from the country on Aug. 30. It remains unclear whether the U.S. was able to successfully evacuate LGBTQ Afghans from Kabul International Airport, but Immigration Equality earlier this month said it spoke "directly" with 50 LGBTQ Afghans before the U.S. withdrawal ended.
Secretary of State Antony Blinken on Sept. 13 during a House Foreign Affairs Committee hearing expressed concern over the fate of LGBTQ Afghans who remain in the country.
The Human Rights Campaign; Immigration Equality; the Council for Global Equality; Rainbow Railroad; the International Refugee Assistance Project and the Organization for Refuge, Asylum and Migration have called upon the Biden administration to develop a 10-point plan to protect LGBTQ Afghans that includes prioritizing "the evacuation and resettlement of vulnerable refugee populations, including LGBTQI people." Canada is thus far the only country that has specifically said it would offer refuge to LGBTQ Afghans.
Hirschberg on Monday told the Blade that he and Vandewauwer have charted an airplane to evacuate Afghans, but they have not secured a "third country" to which they can bring them.
"Currently, we are working towards a multi-country collaboration for resettlement," he said. "Our work has now expanded to include election officials and women activists, including those from the LGBTQI+ community."
Hirschberg also urged the U.S. and humanitarian organizations to do more to help evacuate LGBTQ people, human rights activists and others from Afghanistan
"I understand that this is complicated and that I do not have all the working pieces but why does the United States ignore those who helped in building their agenda in Afghanistan. The same goes for multilateral organizations," he told the Blade. "Why are neither funding charters and creating agreement with partnering states? If they are why have the not contacted the countries that we are creating collaborations with?"
It's official- Rep. Karen Bass enters race to become the next mayor of LA
If elected she would be the first Black woman & second Black mayor after legendary Tom Bradley who served as 38th Mayor from 1973 to 1993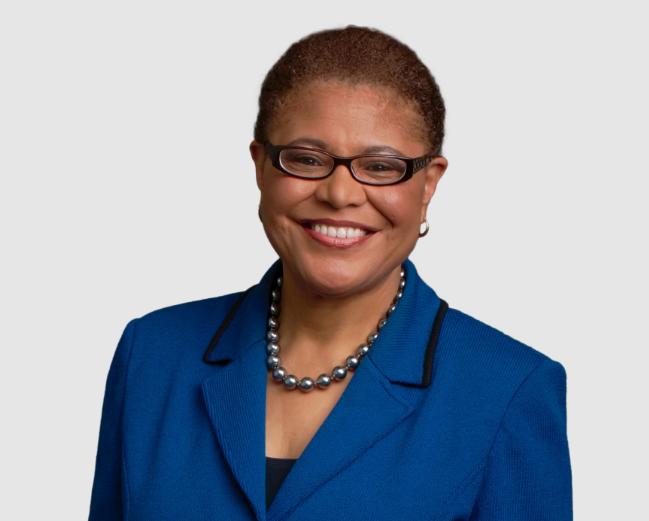 LOS ANGELES – Congresswoman Karen Bass officially announced her entrance Monday as a candidate to replace her fellow Democrat outgoing Los Angeles Mayor Eric Garcetti.
"Our city is facing a public health, safety and economic crisis in homelessness that has evolved into a humanitarian emergency," she said in a statement announcing her candidacy. "Los Angeles is my home. With my whole heart, I'm ready. Let's do this — together."
If Bass were to win election she would be the first Black woman mayor and the second Black mayor after Thomas Bradley, the legendary politician and former police officer who served as the 38th Mayor of Los Angeles from 1973 to 1993.
With my whole heart, I'm ready. Let's do this — together.

I'm running for mayor.https://t.co/CLkJfFddHT

— Karen Bass (@KarenBassLA) September 27, 2021
KABC 7 noted that she would be the first sitting House member to be elected mayor of Los Angeles since 1953, when Rep. Norris Poulson was elected. Then-Reps. James Roosevelt, Alphonzo Bell and Xavier Becerra lost campaigns for mayor in 1965, 1969 and 2001.
The 67-year-old member of Congress currently represents the 37th Congressional District, which encompasses Los Angeles neighborhoods west and southwest of downtown including Crenshaw, Baldwin Hills, Miracle Mile, Pico-Robertson, Century City, Cheviot Hills, West Los Angeles, Mar Vista and parts of Westwood, as well as Culver City and Inglewood. Bass was a member of the California Assembly from 2004-10, serving as that body's speaker from 2008 to 2010.
Bass is entering an already crowded field of candidates including Los Angeles City Attorney Mike Feuer and two members of the City Council – Kevin de León and Joe Buscaino – who have already announced their campaigns for mayor.
When speculation as to her running surfaced last week, Bass spokesman Zach Seidl told the Los Angeles Times that her running was due to the fact that "Los Angeles is facing a humanitarian crisis in homelessness and a public health crisis in the disproportionate impact this pandemic has had on Angelenos," Seidl said in a statement. "She does not want to see these two issues tear the city apart. Los Angeles has to come together. That's why the Congresswoman is considering a run for mayor," he added.
That seems to be the focal point and whoever is elected will face the city's massive homelessness crisis.
Bass acknowledged this in her candidacy announcement statement this morning, writing "I've spent my entire life bringing groups of people together in coalitions to solve complex problems and produce concrete change — especially in times of crisis."