Queery: Abdullah Hall
Trans Chorus LA artistic director answers 20 questions
From the moment I first listened to Abdullah Rasheen Hall talk about Trans Chorus LA, I was immediately charmed by their passion for uplifting the LGBTQ community, particularly youth and those who identify as trans, gender non-conforming, and non-binary.  Abdullah identifies as gender non-conforming and uses the pronouns they/them/their.  Most others I have spoken to warmly refer to them as "Abi."

Originally from Philadelphia, Abdullah has adopted Los Angeles as their hometown. A graduate of Hollywood High School, LA City College and Cal State LA., they've invested in this community wholeheartedly. When they're not busy working at Paramount Pictures, they're either singing with Trans Chorus LA, serving on the board of Asian Pacific AIDS Intervention Team, judging QUEST – the Transgender Advocacy Pageant, or volunteering with HRC.
Abdullah not only sings with Trans Chorus LA, they're also the artistic director and they provide encouragement to other chorus members. "I tell the choristers every Sunday 'the fact that you woke up and got here is a victory. The fact that you worked and you made it through the week and you put up with all the bullshit and complaining, and you still did it, you still thrive and you're still alive, that is a victory.'"

Abdullah is full of wisdom, much of which is drawn from their mother and grandmother. When talking about the intersectionality of racism and transphobia, they offered the following: "Already being a minority of color, I apply the same thinking to the trans community…We're all being oppressed, but I have to survive, I have to thrive.  My grandmother used to say 'People died for you to vote and to go to school.' I remind the chorus that there are people before us whose shoulders we stand upon, now it's time for us to use the platform, open up our mouths, to sing and present and be there."

When I asked Abdullah where they see the chorus in the future, what is their dream venue, their first response was Hollywood Bowl (mine too.)  With that much courage and conviction, I truly believe that performance will happen one day.    
How long have you been out and who was the hardest person to tell?
I came out at the tender age of 25. I grew up Muslim and my mother converted to Evangelical Christian. My mother was the hardest person to tell because I was very fearful of losing her love and support. I am one of the fortunate ones not only did she embrace me but she told me about faith. She said, "Your walk with the Higher power is your walk" and it is not up to anyone else to decide. Whenever I talk to a person on the verge of "coming out" I say tell the hardest person because once you do others' opinions will not matter.
Who's your LGBT hero?
Each and every one who paved the way for me to be here in the 21st century. I stand upon the shoulders of the Unnamed to be Me a Black Queer GNC who works at a major movie studio and Queer AF! Special Shout Out to Marsha P. Johnson, Sylvia Rivera, James Baldwin, Sylvester, Bayard Rustin.
What's Los Angeles' best nightspot, past or present?
I remember when the Abbey was a coffee shop. I miss Jewel's Catch One and The Study.  TRUNKS will always be my hometown favorite.
Describe your dream wedding.
What's a wedding, lol?
What non-LGBT issue are you most passionate about?
Children's education because these are the future leaders and seniors because one day I'll be one and in Queer communities we seem to forget both of these issues.
What historical outcome would you change?
Slavery.
What's been the most memorable pop culture moment of your lifetime?
Meeting Rosa Parks, John Lewis and Corey Booker.
On what do you insist?
Equality for all!
What was your last Facebook post or Tweet?
Auditions for the Trans Chorus of Los Angeles (Sept 9th Open Rehearsal & Sept. 16th Auditions)
If your life were a book, what would the title be?
Fantastic Voyage!
If science discovered a way to change sexual orientation, what would you do?
Refuse to listen to science ever again.
What do you believe in beyond the physical world?
I believe that we are all part of this amazing Universe and their infinite power beyond our physical world and being. We have only tapped into a little drop of our source energy.
What's your advice for LGBT movement leaders? 
Become more inclusive of the trans community — this has been 40+ years in the making, yet most of our LGB family thinks it's new history. Learn to look at the entire queer experience. 
What would you walk across hot coals for?
World peace — really I believe in it.
What LGBT stereotype annoys you most?
That if you are Black, smart and articulate you want to be white. No, I'm just smart.
What's your favorite LGBT movie?
MOONLIGHT
What's the most overrated social custom?
Do folx even have these anymore??? I think we need some of them to come back.
What trophy or prize do you most covet?
Ha…Ha…. Really I can't pick one so I'll just say EGOT
What do you wish you'd known at 18?
That I didn't have to hide being Queer.
Why Los Angeles? 
Because where else can a messenger (the meaning of my name) live but in the city of Angels (they are messengers). Even though I live in Pasadena *lolololol* 
Ellen Degeneres sits down with NBC's Savannah Guthrie
Ellen chats with Savannah Guthrie on Today about her leaving daytime television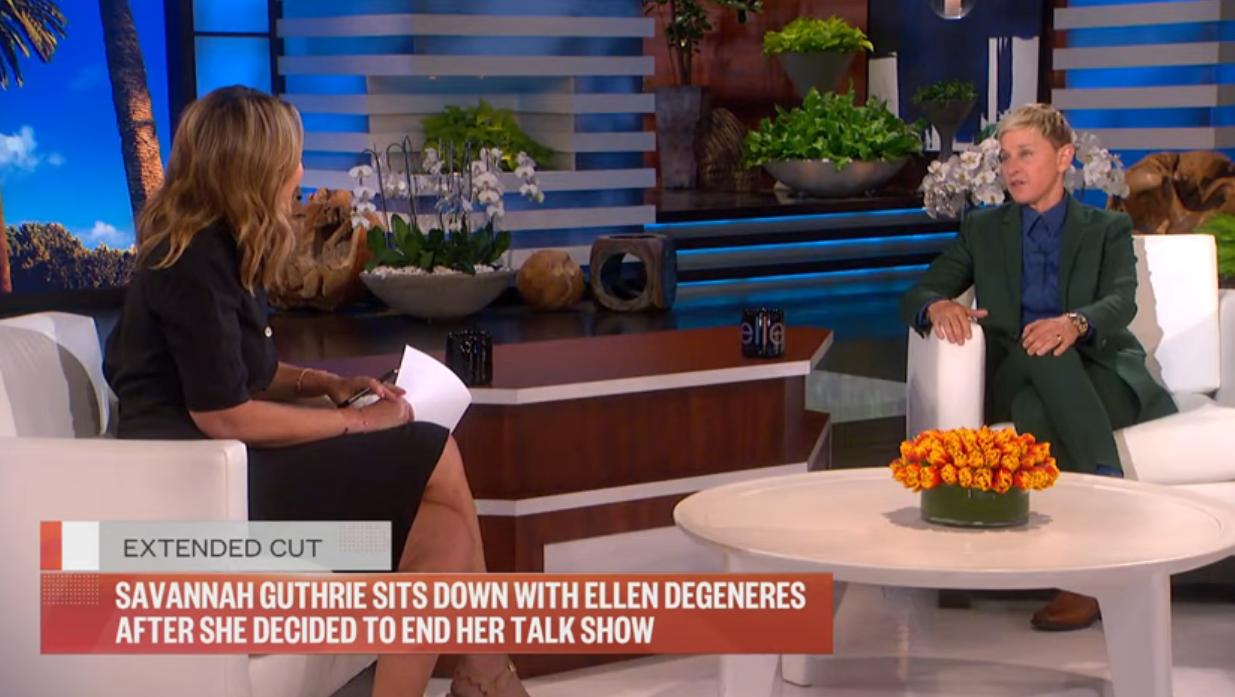 BURBANK – Ellen DeGeneres announced yesterday that she will end her talk show after next season. NBC's Savannah Guthrie speaks with DeGeneres Friday about the decision, which comes 10 months after DeGeneres faced accusations of allowing/running a toxic workplace.
WATCH:
Ellen discusses her departure with Oprah Winfrey
The two powerful women television celebrities shared how each came to the decision for their shows to end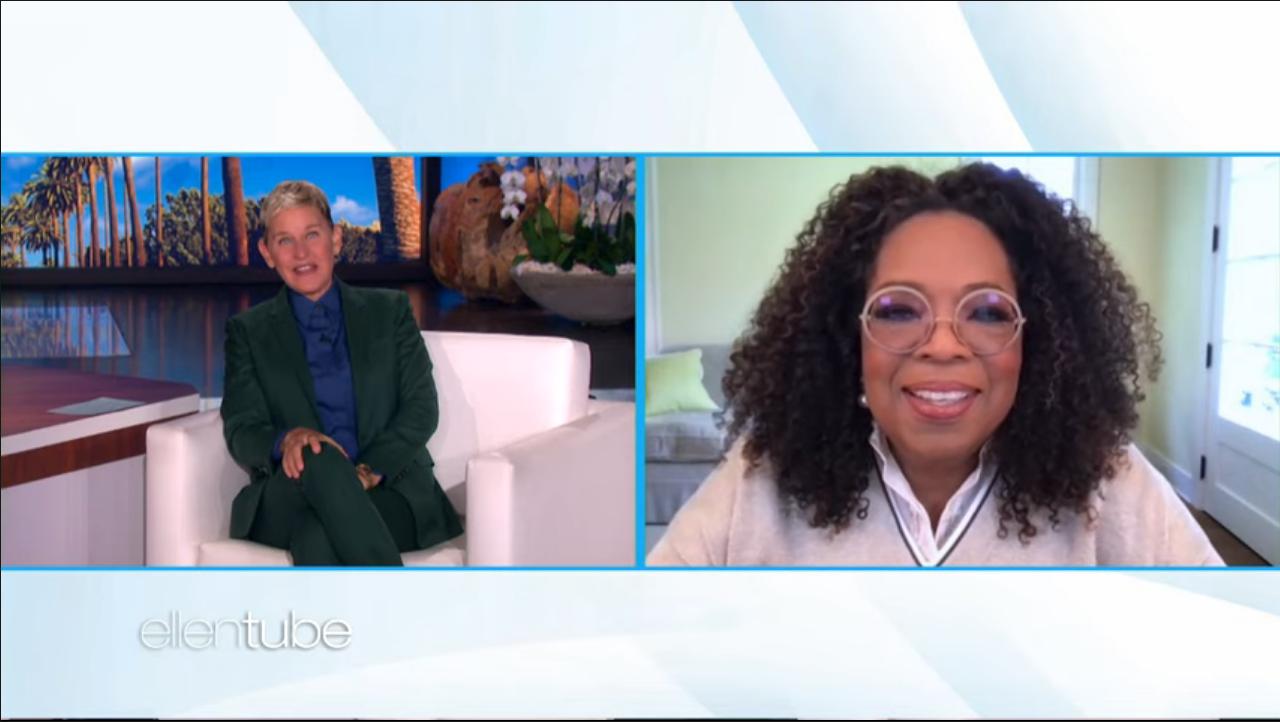 BURBANK – After Ellen DeGeneres announced she would be ending her talk show with Season 19 this week, she had a discussion with invited special guest Oprah Winfrey on Thursday, whose iconic talk show wrapped in 2011 after 25 seasons.
The two powerful women television celebrities shared how each came to the decision for their shows to come to an end, and Winfrey divulged what she misses about her show, and DeGeneres revealed what she will miss about hers.
Winfrey also talked about her new Apple TV+ mental health docuseries "The Me You Can't See," which she co-created and executive produces with the Duke of Sussex, Prince Harry.
WATCH:
Elton John and Years & Years give a fabulous performance at the 2021 Brit Awards
Elton John's & Years & Years' BRIT Awards 2021 song 'It's a Sin' released in support of Elton John AIDS Foundation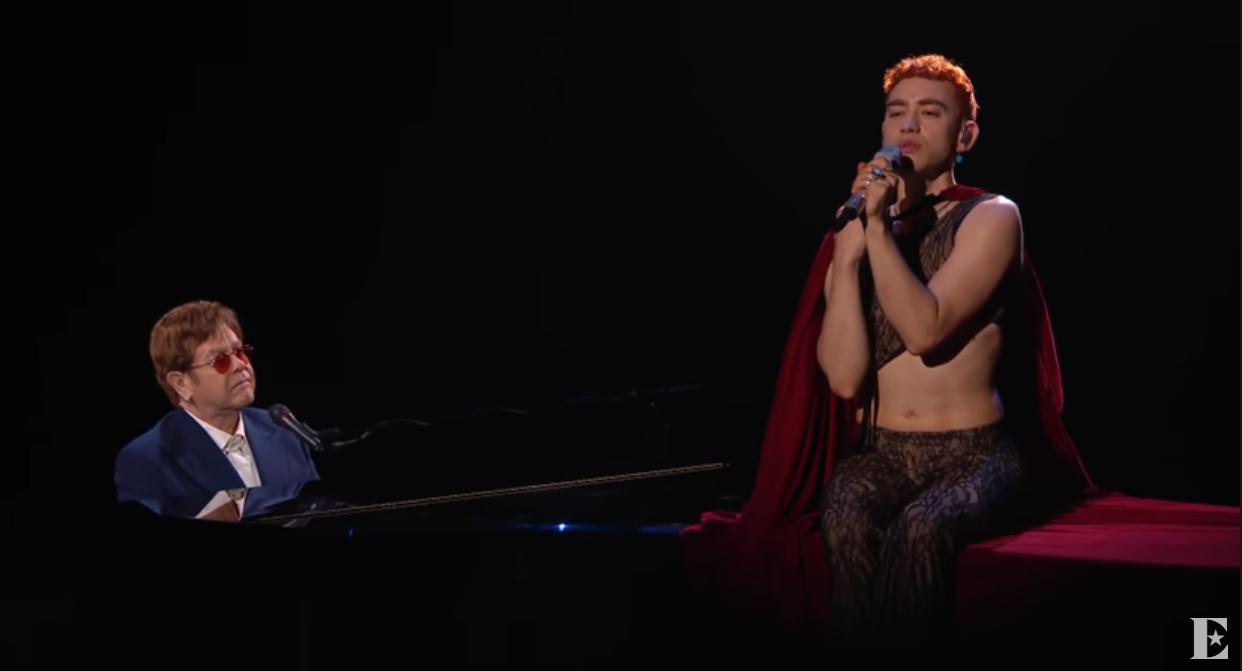 LONDON – In a show stopping performance Tuesday, Sir Elton John and Olly Thornton both who are British musicians, singer-songwriters, actors, and LGBTQ advocates- Thornton performs as Years & Years, rendered their new version of the Pet Shop Boys classic single 'It's a Sin'.
John's and Years & Years' BRIT Awards 2021 performance of the Pet Shop Boys classic single 'It's a Sin' was released in support of the Elton John AIDS Foundation.
WATCH:
LISTEN TO It's a sin HERE: https://EltonJohnYearsandYears.lnk.to…
DONATE TO EJAF HERE: https://donate.eltonjohnaidsfoundatio…