Queery: Abdullah Hall
Trans Chorus LA artistic director answers 20 questions
From the moment I first listened to Abdullah Rasheen Hall talk about Trans Chorus LA, I was immediately charmed by their passion for uplifting the LGBTQ community, particularly youth and those who identify as trans, gender non-conforming, and non-binary.  Abdullah identifies as gender non-conforming and uses the pronouns they/them/their.  Most others I have spoken to warmly refer to them as "Abi."

Originally from Philadelphia, Abdullah has adopted Los Angeles as their hometown. A graduate of Hollywood High School, LA City College and Cal State LA., they've invested in this community wholeheartedly. When they're not busy working at Paramount Pictures, they're either singing with Trans Chorus LA, serving on the board of Asian Pacific AIDS Intervention Team, judging QUEST – the Transgender Advocacy Pageant, or volunteering with HRC.
Abdullah not only sings with Trans Chorus LA, they're also the artistic director and they provide encouragement to other chorus members. "I tell the choristers every Sunday 'the fact that you woke up and got here is a victory. The fact that you worked and you made it through the week and you put up with all the bullshit and complaining, and you still did it, you still thrive and you're still alive, that is a victory.'"

Abdullah is full of wisdom, much of which is drawn from their mother and grandmother. When talking about the intersectionality of racism and transphobia, they offered the following: "Already being a minority of color, I apply the same thinking to the trans community…We're all being oppressed, but I have to survive, I have to thrive.  My grandmother used to say 'People died for you to vote and to go to school.' I remind the chorus that there are people before us whose shoulders we stand upon, now it's time for us to use the platform, open up our mouths, to sing and present and be there."

When I asked Abdullah where they see the chorus in the future, what is their dream venue, their first response was Hollywood Bowl (mine too.)  With that much courage and conviction, I truly believe that performance will happen one day.    
How long have you been out and who was the hardest person to tell?
I came out at the tender age of 25. I grew up Muslim and my mother converted to Evangelical Christian. My mother was the hardest person to tell because I was very fearful of losing her love and support. I am one of the fortunate ones not only did she embrace me but she told me about faith. She said, "Your walk with the Higher power is your walk" and it is not up to anyone else to decide. Whenever I talk to a person on the verge of "coming out" I say tell the hardest person because once you do others' opinions will not matter.
Who's your LGBT hero?
Each and every one who paved the way for me to be here in the 21st century. I stand upon the shoulders of the Unnamed to be Me a Black Queer GNC who works at a major movie studio and Queer AF! Special Shout Out to Marsha P. Johnson, Sylvia Rivera, James Baldwin, Sylvester, Bayard Rustin.
What's Los Angeles' best nightspot, past or present?
I remember when the Abbey was a coffee shop. I miss Jewel's Catch One and The Study.  TRUNKS will always be my hometown favorite.
Describe your dream wedding.
What's a wedding, lol?
What non-LGBT issue are you most passionate about?
Children's education because these are the future leaders and seniors because one day I'll be one and in Queer communities we seem to forget both of these issues.
What historical outcome would you change?
Slavery.
What's been the most memorable pop culture moment of your lifetime?
Meeting Rosa Parks, John Lewis and Corey Booker.
On what do you insist?
Equality for all!
What was your last Facebook post or Tweet?
Auditions for the Trans Chorus of Los Angeles (Sept 9th Open Rehearsal & Sept. 16th Auditions)
If your life were a book, what would the title be?
Fantastic Voyage!
If science discovered a way to change sexual orientation, what would you do?
Refuse to listen to science ever again.
What do you believe in beyond the physical world?
I believe that we are all part of this amazing Universe and their infinite power beyond our physical world and being. We have only tapped into a little drop of our source energy.
What's your advice for LGBT movement leaders? 
Become more inclusive of the trans community — this has been 40+ years in the making, yet most of our LGB family thinks it's new history. Learn to look at the entire queer experience. 
What would you walk across hot coals for?
World peace — really I believe in it.
What LGBT stereotype annoys you most?
That if you are Black, smart and articulate you want to be white. No, I'm just smart.
What's your favorite LGBT movie?
MOONLIGHT
What's the most overrated social custom?
Do folx even have these anymore??? I think we need some of them to come back.
What trophy or prize do you most covet?
Ha…Ha…. Really I can't pick one so I'll just say EGOT
What do you wish you'd known at 18?
That I didn't have to hide being Queer.
Why Los Angeles? 
Because where else can a messenger (the meaning of my name) live but in the city of Angels (they are messengers). Even though I live in Pasadena *lolololol* 
The ultimate guide to queer gift giving
Perfect presents for everyone from roommates to soulmates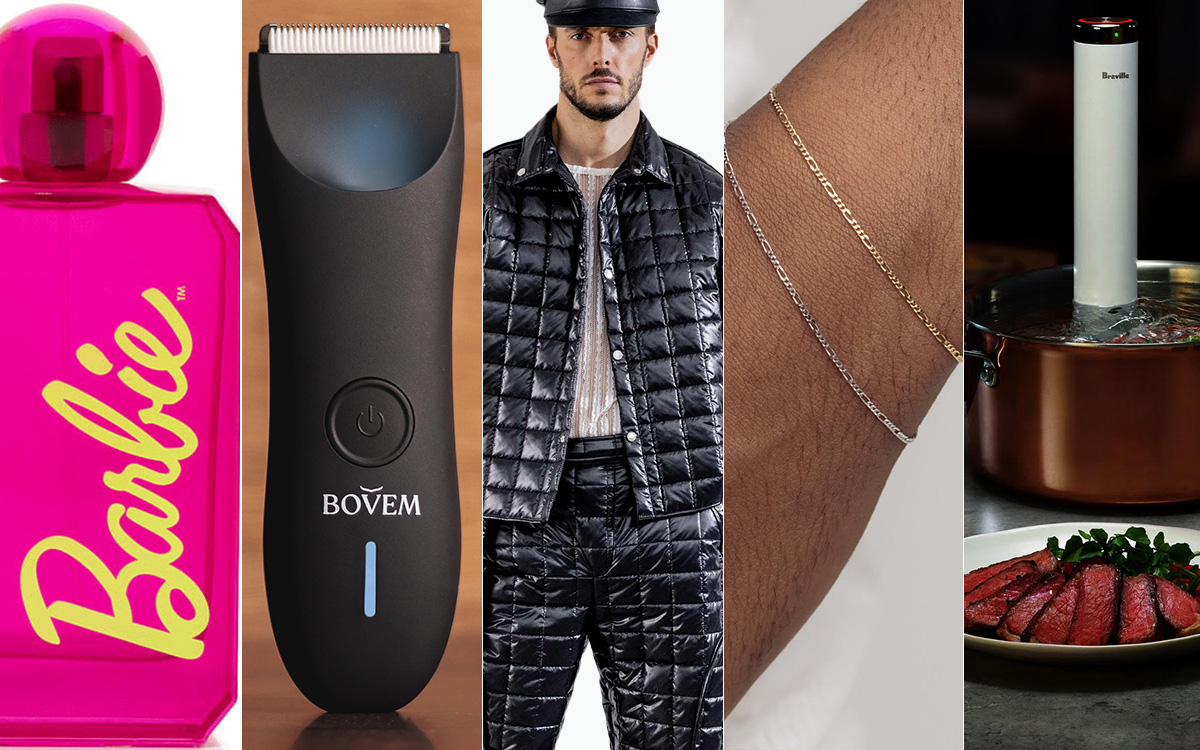 Searching for special deliveries for that special someone? Consider these elf-approved, consciously curated presents perfect for everyone from roommates to soulmates.
---
Star Wars Home Collection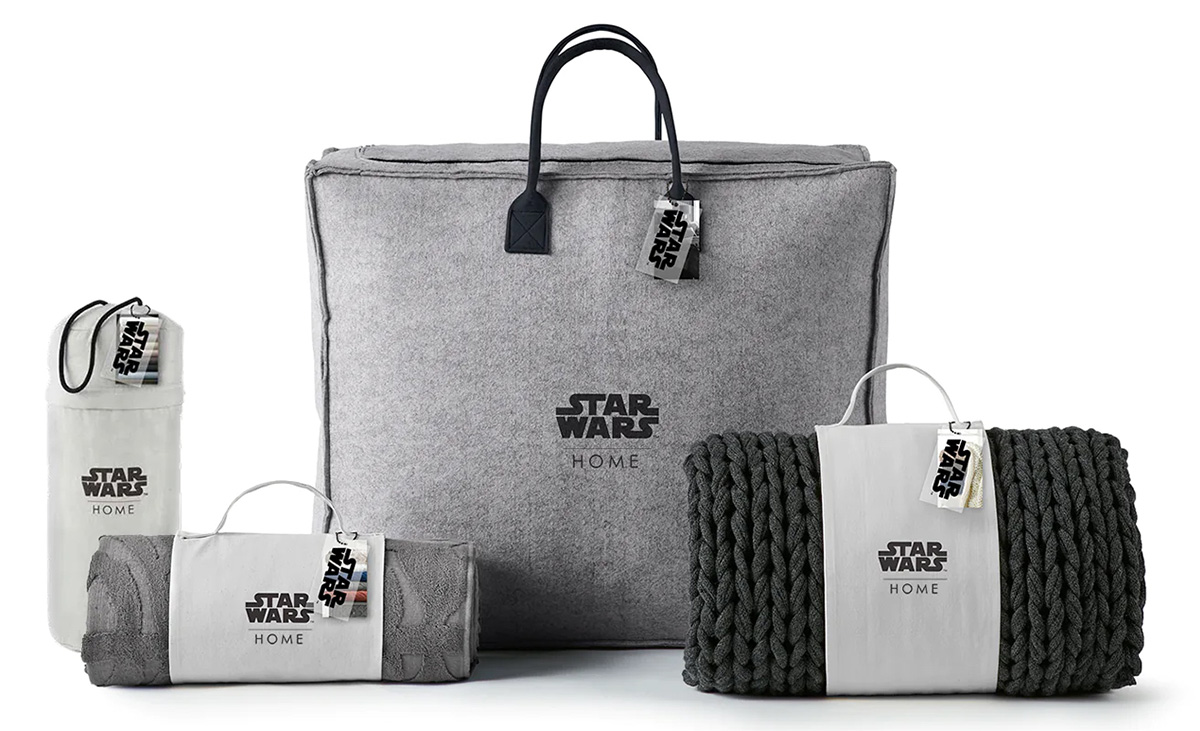 Movie nights in bed get a comfort upgrade from the Force – for those who uphold Jedi code in the streets but embrace the Dark Side in the sheets – with Sobel Westex's Star Wars Home Collection, five- to seven-piece twin, queen and king sets suitable for either alliance. Cop a bootleg of the infamous "Star Wars Holiday Special" (legal copies don't exist, nor has it been rebroadcast since its one-and-only airing in 1978) and settle in for a snacky screening with premade Johnson's Popcorn (a Jersey Shore staple) or Pop 'N Dulge's DIY gourmet kits. SobelAtHome.com, $350-$390; JohnsonsPopcorn.com, $27+; PopNDulge.com, $23
---
Bird Buddy Smart Feeder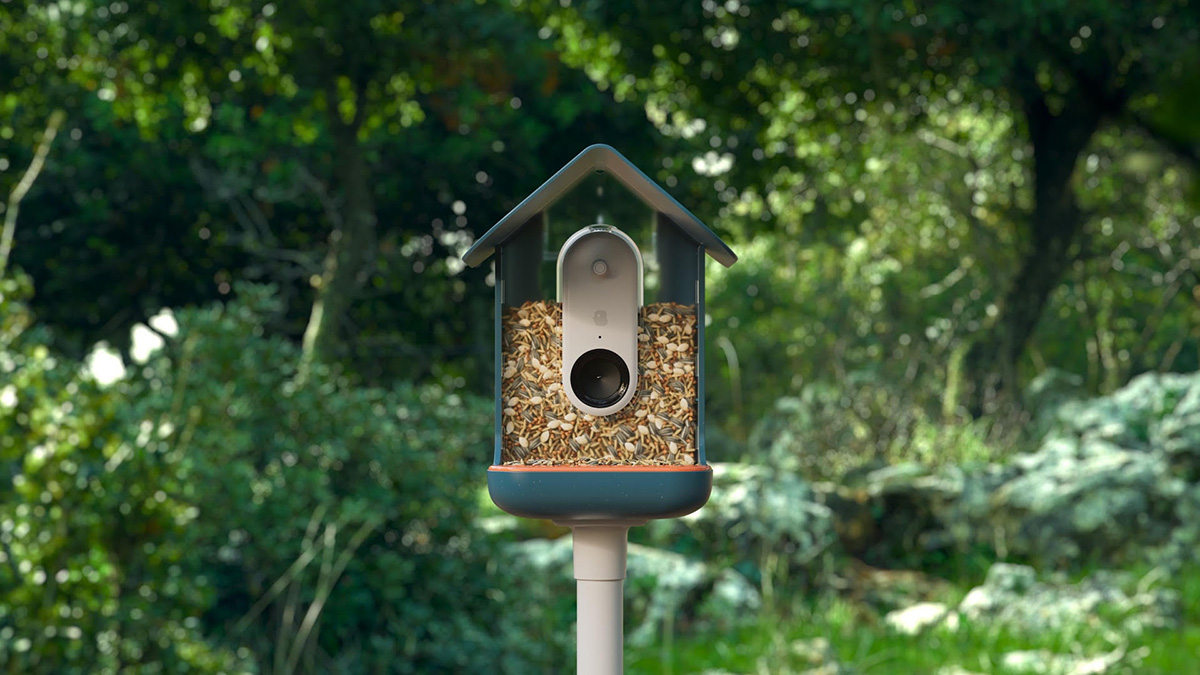 Avian enthusiasts get up close and semi-personal with feathered friends thanks to the Bird Buddy smart feeder that allows safe viewing via a solar-powered, app-enabled camera, along with adorable add-ons like a suet ball holder and three-in-one nutrition set to keep the neighborhood's population happy and healthy. MyBirdBuddy.com, $299-$415
---
Link x Lou Permanent Jewelry Pop-Ups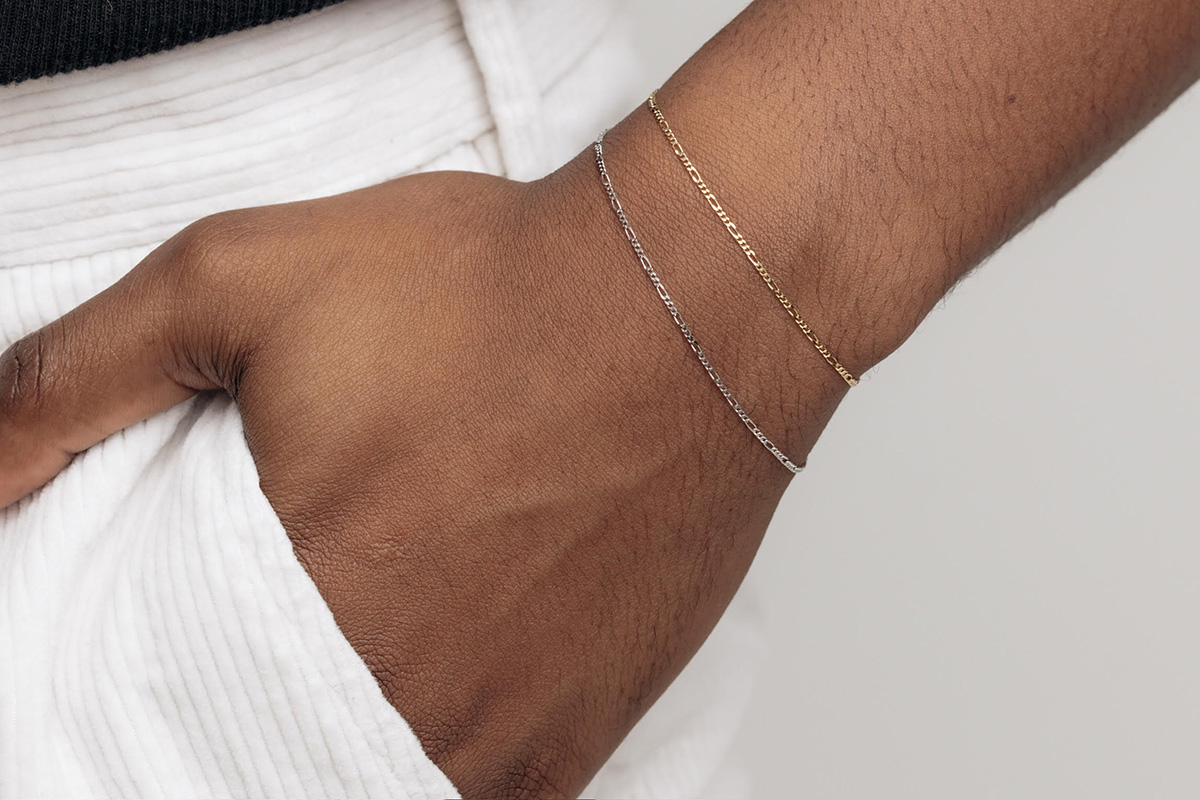 Jewelry – but make it an experience. That's the premise behind Link x Lou, a quick-fitting accessory service providing recipients with in-person appointments for custom-linked, clasp-less 14-karat white- and yellow-gold necklaces, bracelets, anklets, and rings that wear until they're worn out. Money's on 'em lasting longer than the situationship you've got goin', but may the odds be ever in your favor. LinkxLou.com, $55-$500
---
Orttu Shelton Puffer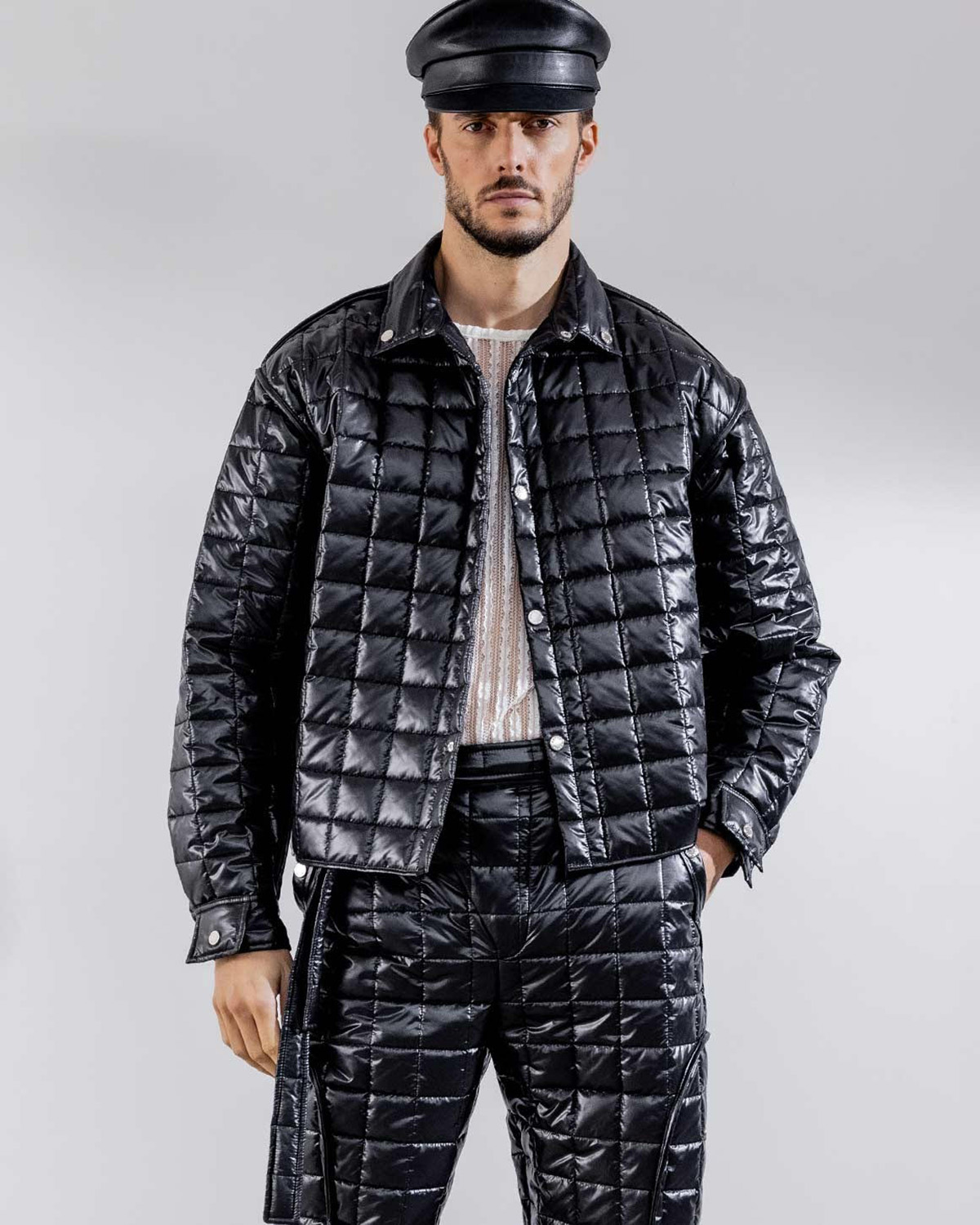 Guess who's coming to dinner? It's you as an alt-timeline Tom of Finland in Orttu's fully quilted, oversized Shelton Puffer comprised of double-layered high-sheen fabric and press-stud fastening that results in a slick style statement vers-er than you are. Orttu.com, $203
---
Winter Discovery Mini Scented Candle Set

Apotheke takes the guesswork out of choosing just the right ambiance-inducing aroma with its Winter Discovery Mini Scented Candle Set, featuring six fragrant two-ounce tins in seasonal smells that include birchwood apple, black cypress, blackberry honey, cardamon chestnut, charred fig, and firewood (with a combined 90-hour burn time), and packaged in a nostalgically illustrated gift box accentuated by festive gold detailing. ApothekeCo.com, $64
---
Polaris General 1000 Sport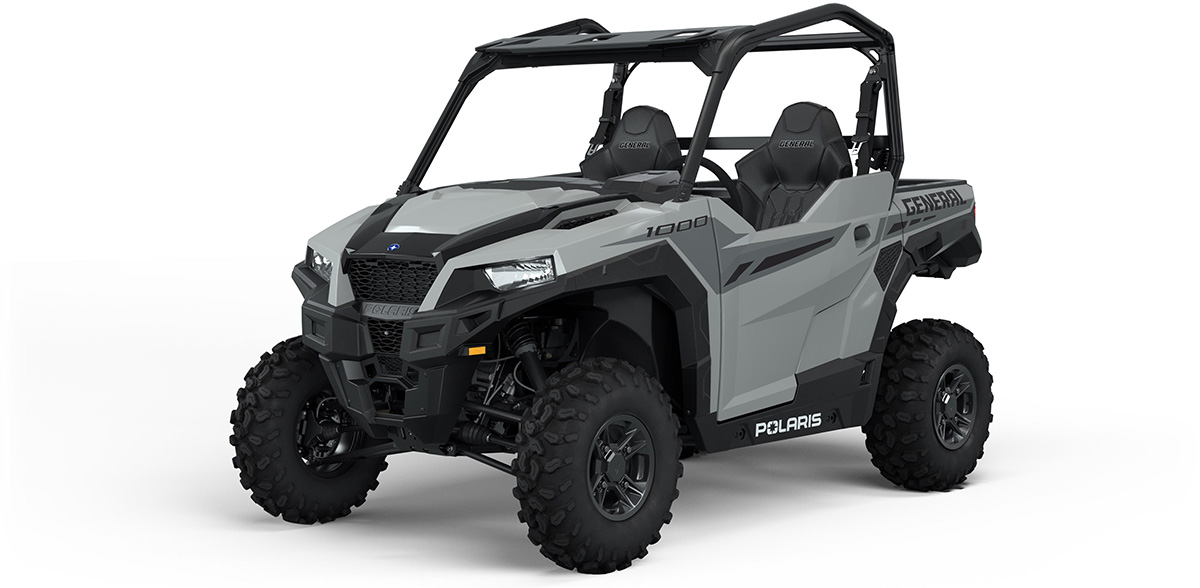 Resort communities across the country have adopted golf carts as a preferred mode of transportation, and you can establish yourself as a local baddie in Polaris' General 1000 Sport – in ethereal colorways like ghost gray – equipped with a four-stroke DOHC twin-cylinder engine, 100 horsepower, 1,500-pound hitch-towing capacity, and enough street cred for Boomers to shake their fists at. Polaris.com, $17,500+
---
'Arquivistas' Crystal Book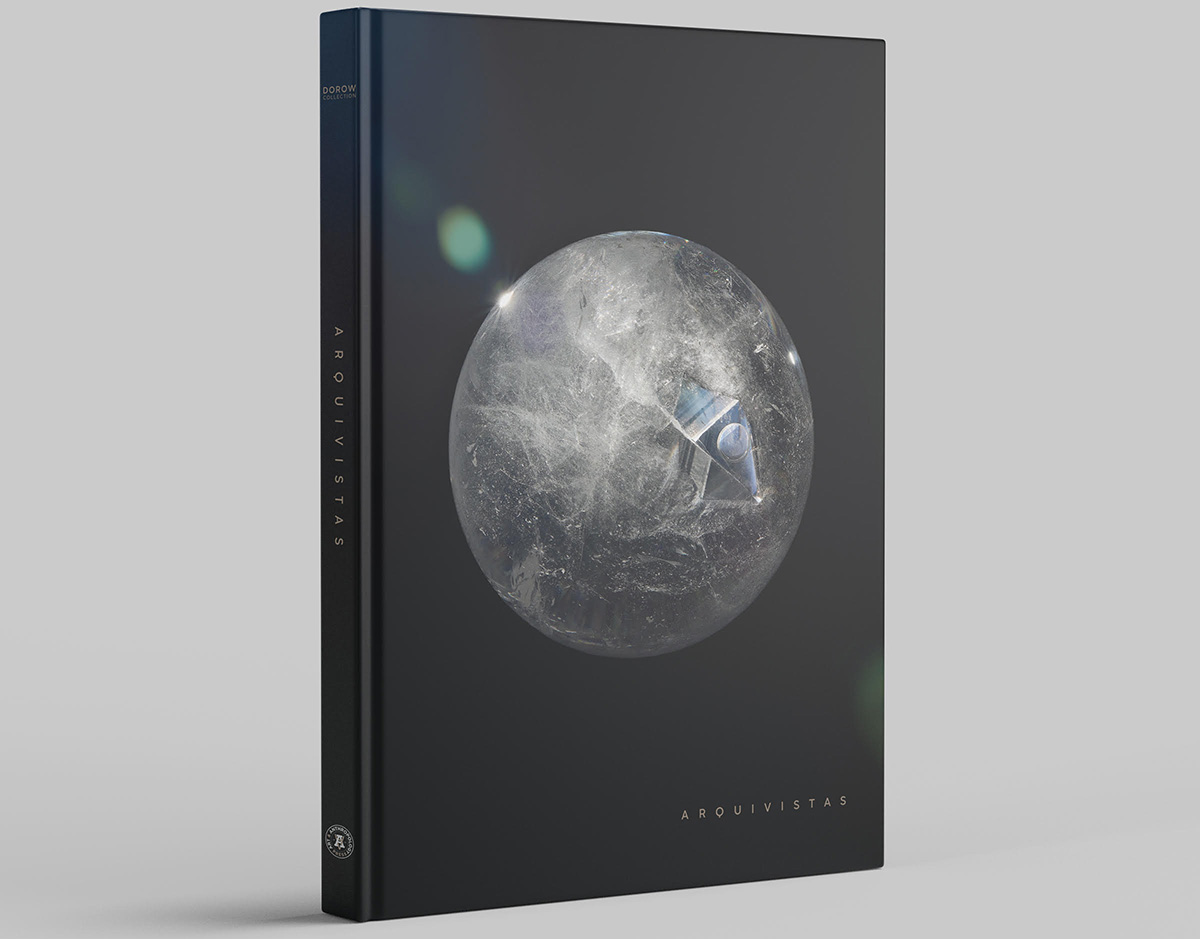 Brazilian crystal devotee Tatiana Dorow has curated an impressive collection of more than 1,000 rare and exquisite minerals – ranging from one ounce to over 5,000 pounds – the comprehensive record of which is now compiled in the sizable coffee-table tome "Arquivistas" (Portuguese for archivist) that's sure to satisfy, delight, and provide endless holiday-party talking points to the New Agers in your life. (You know they will.) ArtAndAnthropologyPress.com, $350
---
Bovem Globe Trimmer 2.0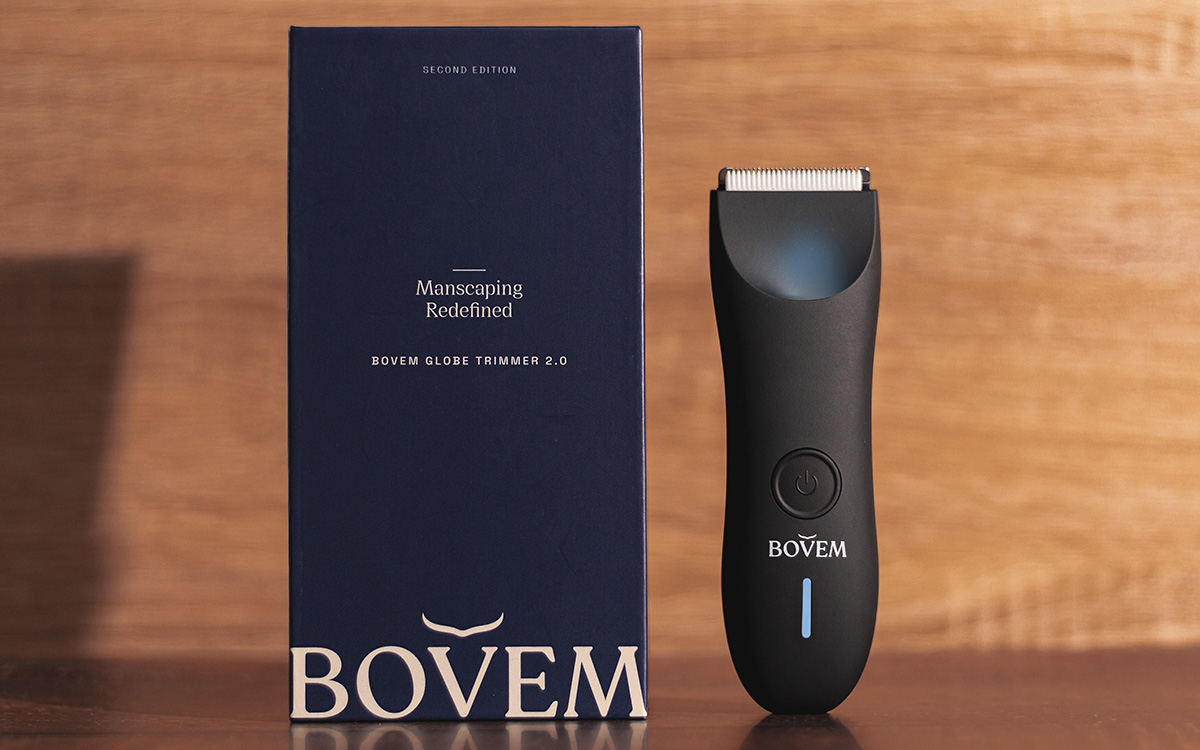 There are plenty of manscaping tools on the market, but perhaps none are designed with your delicate bits in mind like the handsome second-gen Bovem Globe body and groin trimmer with its ergonomic textured grip, powerful 6500 RPM with low vibration, varying guards, and replaceable TrimSafe blades that tidy you up without cutting skin or pulling rough hair. Deck the halls! – no more bloody Christmas balls. Bovem.co, $60-$87
---
Lexington Glassworks Decanter Set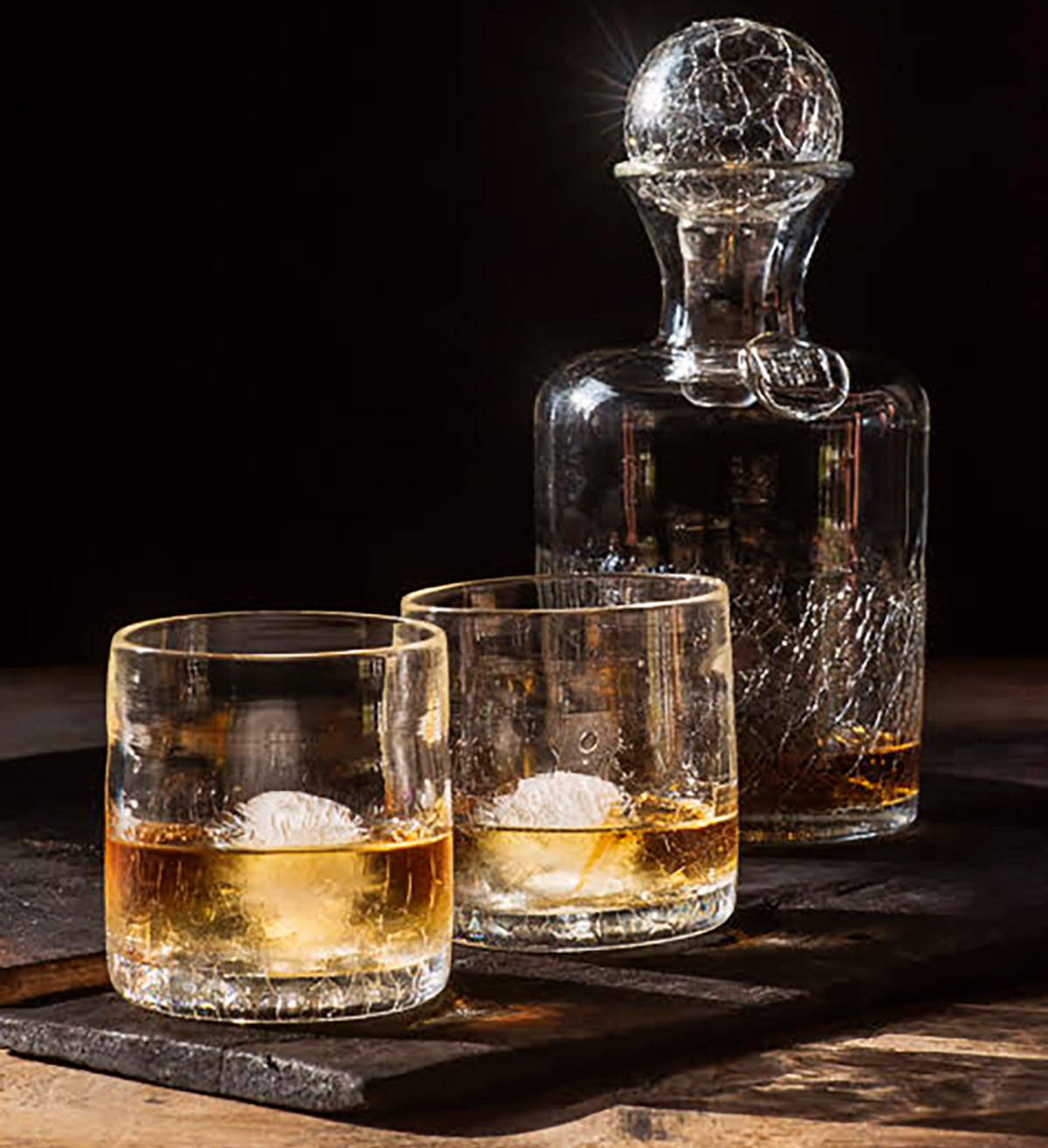 Pour one out from Lexington Glassworks' hand-blown whiskey decanter, each one individually crafted in the company's Asheville, N.C., studio and detailed with an elegant crackle finish that lends an air of sophistication to any home bar cart. Pair with a set of LG's complementary rocks glasses, in the same distinguished style, for a cherished gift. LexingtonGlassworks.com, $280
---
Joule Turbo Sous Vide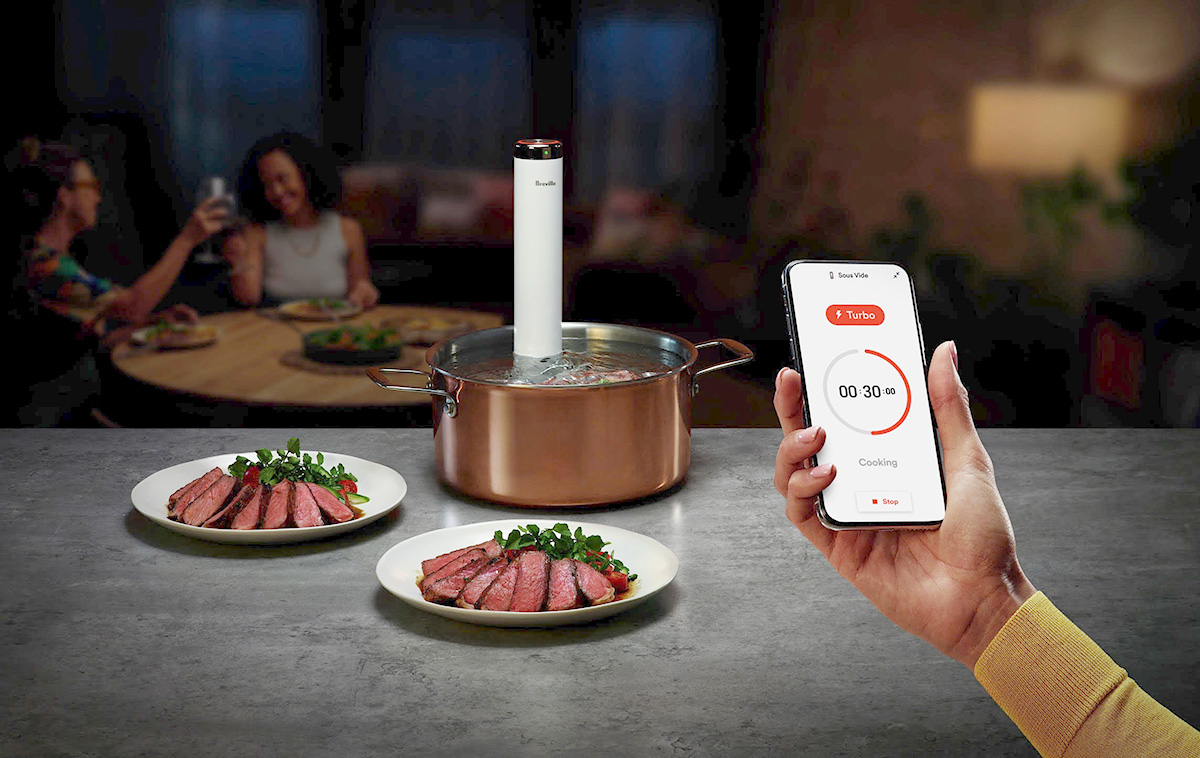 Your fave chefs' autopilot cooking technique hits home countertops in Breville's sleek Joule Turbo Sous Vide stick, which cooks seasoned-and-bagged meats and veggies to a faster-than-ever optimal internal temperature (unattended, no less) before a lickety-split sear and serve results in restaurant-quality dishes deserving of at least a couple Michelin stars for your minimal-mess kitchen. Breville.com, $250
---
Outlines Shower Liner System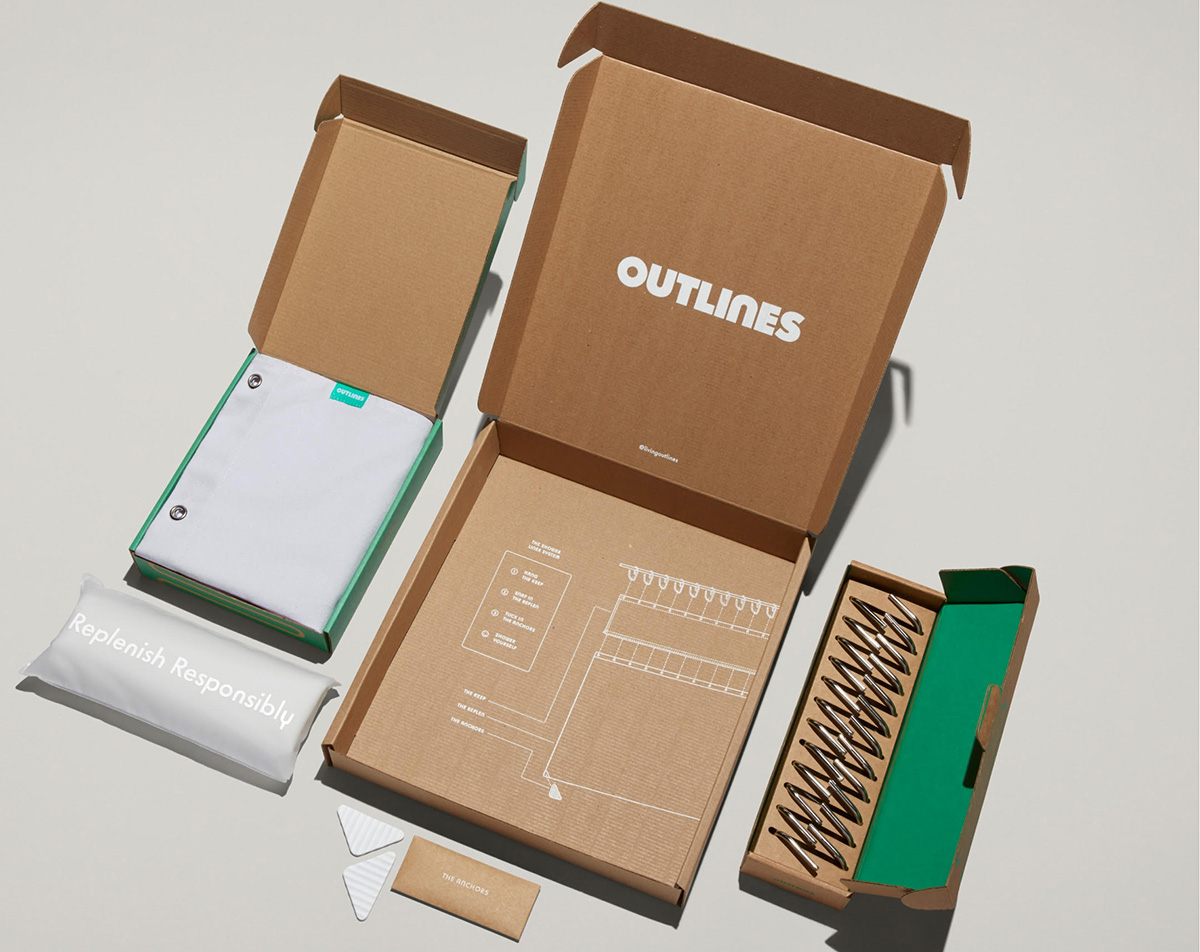 Holiday hosts can practice responsible replenishment amid our planetary plastic-waste crisis when you gift Outlines' thoughtfully designed Shower Liner System that provides users with a machine-washable cotton top piece and fully recyclable bottom to replace when it's time to ditch the grime. Set it and forget it with three-, six- or nine-month auto-deliveries. LivingOutlines.com, $50
---
Barbie Perfume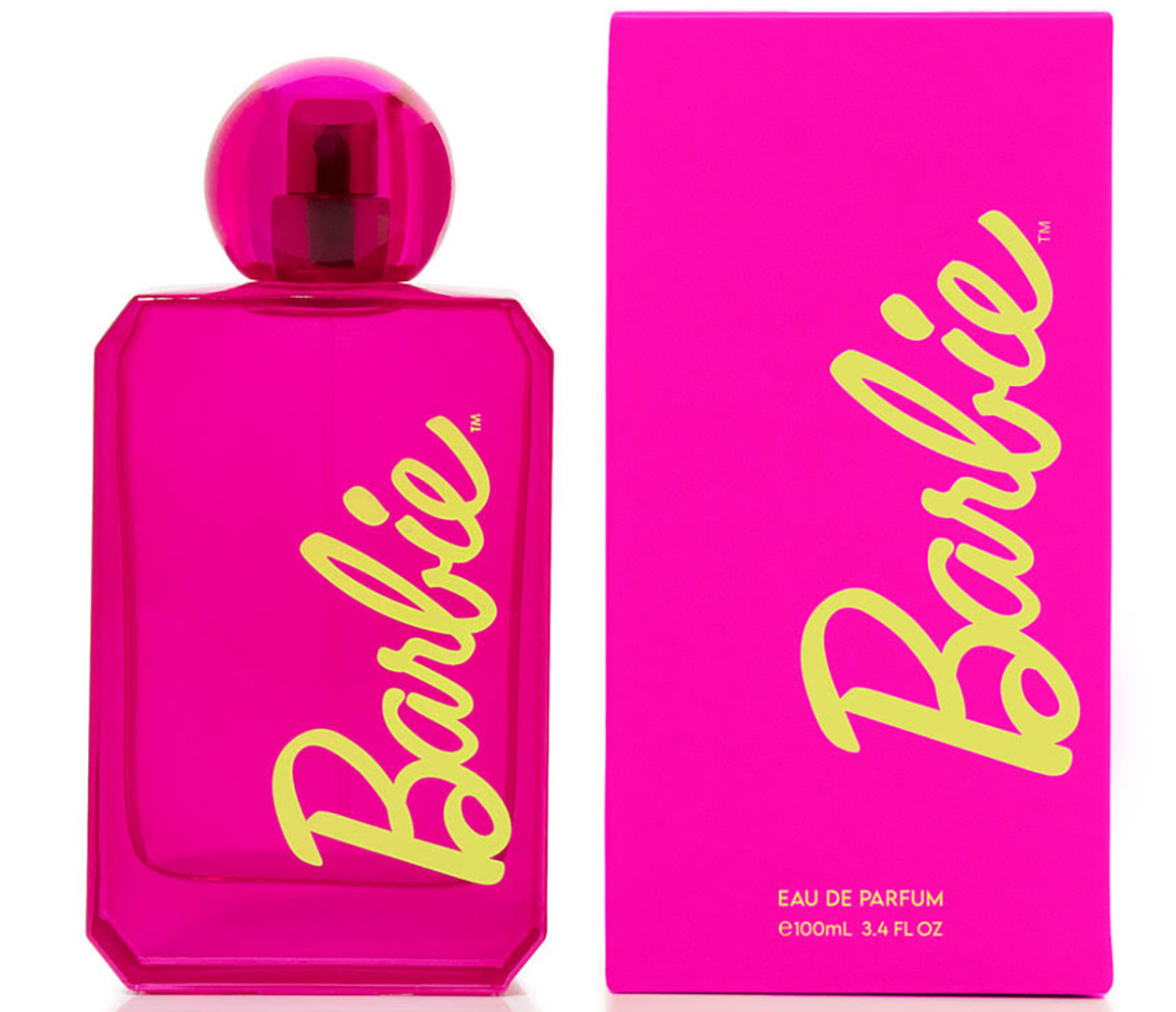 Fight the patriarchy doused in Barbie's sweet-and-fresh fragrance that, from top to bottom, features notes of strawberry nectar and red cherry, peony and pink magnolia, and sandalwood and soft musk for an extraordinary scent that's more than Kenough. DefineMeCreativeStudio.com, $65
---
AiRROBO Pet Grooming Vacuum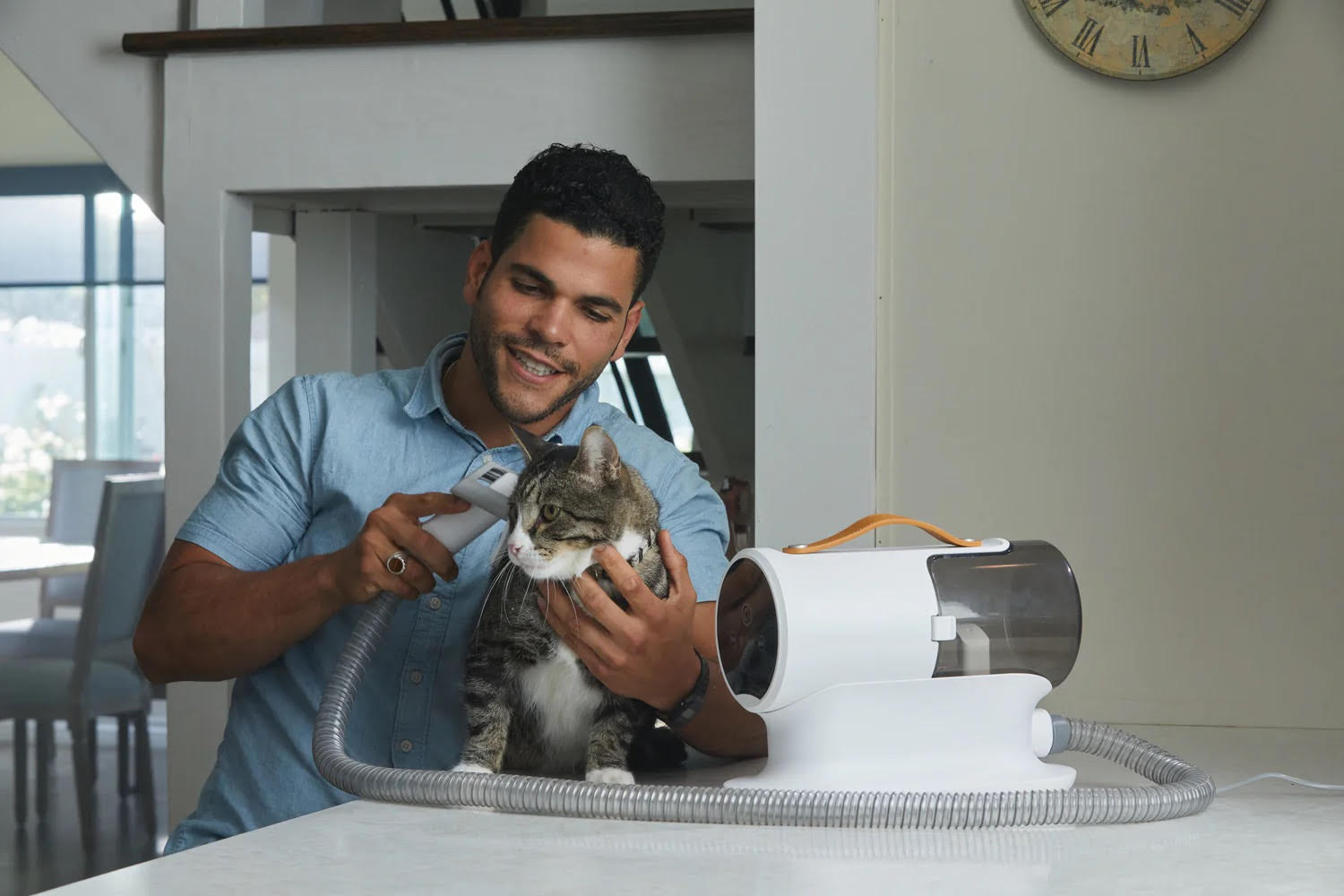 Posh pets enjoy salon-style luxury in the comfort of their homes when treated to a grooming session by the AiRROBO vacuum (think Flowbee for cats and dogs), a five-tool, one-stop solution for keeping furbabies' hair, dander, allergens and mites to a minimum. The portable pamperer includes an electric clipper, crevice and de-shedding tools, and grooming and cleaning brushes housed in a space-saving, HEPA-filtered capsule. US.Air-Robo.com, $110
---
Aura Smart Sleep Mask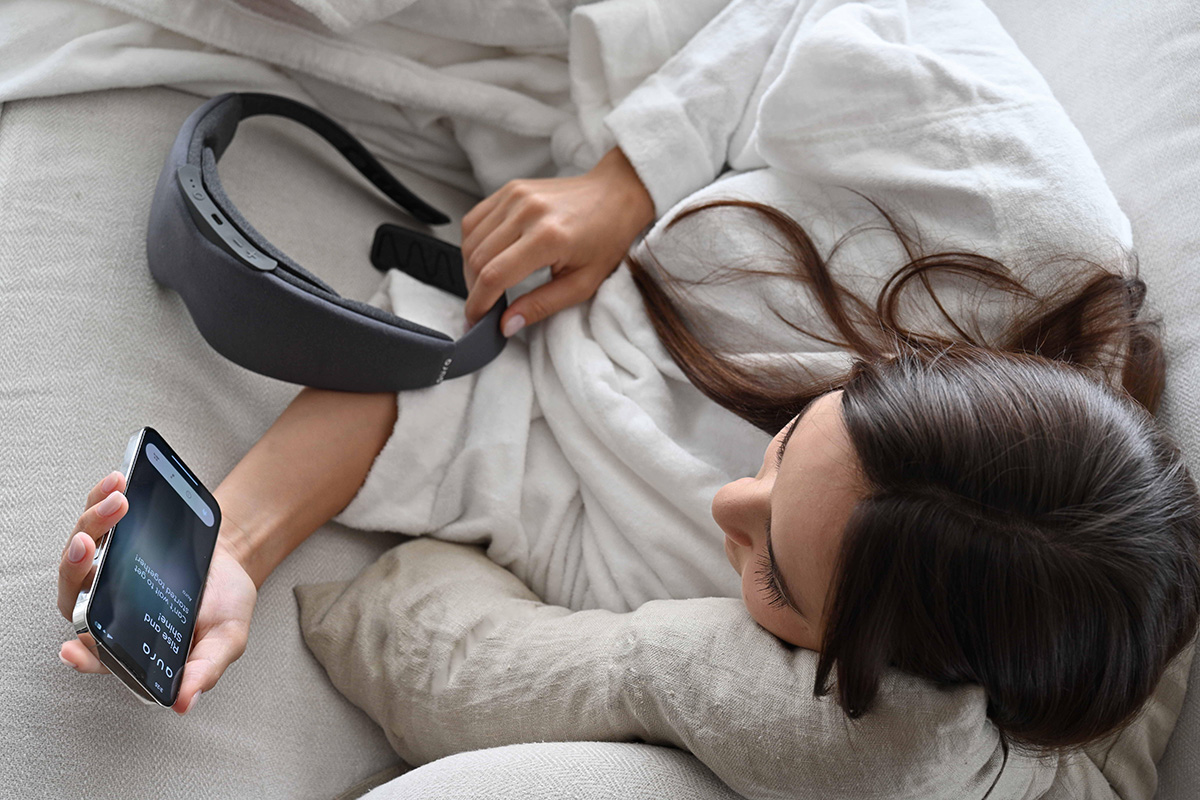 What does the future of total relaxation and deep sleep look like? Blackout darkness and complete serenity in a dream-state sanctuary when you spend your nights in the Aura Smart Sleep Mask with built-in speakers for guided meditation and snooze-inducing ASMR, zero-pressure eye cushioning, and light and sunrise therapy to help you wake rested and refreshed at home and (especially) away. Indiegogo.com, $190
---
Mikey Rox is an award-winning journalist and LGBTQ lifestyle expert whose work has been published in more than 100 outlets across the world. Connect with Mikey on Instagram @mikeyroxtravels.