August 23, 2018 at 10:27 am PDT | by Susan Hornik
Treat yourself to a few flavorful restaurants in downtown LA
If you are heading to DTLA Proud or attending Los Angeles Blade's Pride In the Sky this weekend, there are some great local restaurants that can fill you up before you get your high heels on to dance or get transported to the 70th floor of the USB tower for our party!
No matter what you like to eat, Los Angeles Blade would like to suggest some mostly queer dining treats that are sure to compliment your proud palate.
But there's a ton happening downtown this week, including the famous LA Food and Wine Festival. One of their events are hosted, of course, by a lesbian food celeb.

Susan Feniger, Co-owner/chef of Border Grill tell the Los Angeles Blade, "DTLA Proud is this weekend, and I'm so glad I'll happen to be downtown Friday night to help everyone kick off the festivities! I'll be hosting Los Angeles Food and Wine Festival 'Heat on the Street' event starting at 7:00PM over on Grand and 1st, serving up some delicious Peruvian Poke Tostadas with the Border Grill team. Come say hi and get some food before you head off to your next stop.  It's going to be a great weekend for partying downtown!"

You can Find out more at lafw.com, but there's pop and pop restaurants aplenty downtown, so here are a few other ideas.
"South City Fried Chicken at Corporation Food Hall is the perfect place to come with friends and fill up on delicious, authentic and tasty fried chicken sandwiches before the craziness of celebrating pride in Downtown begins." —Chef Sammy Monsour
South City Fried Chicken
724 S Spring St
"Preux & Proper offers the best happy hour everyday which makes it the perfect spot for delicious bites and fun cocktails before you venture out to celebrate Pride. "Our open air first floor neighborhood barroom is the perfect place to come with friends to start the celebrations and enjoy happy hour which is offered every day before heading out to celebrate pride in Downtown!" —Chef Sammy Monsour
Preux & Proper
840 S Spring St
Casita Del Campo makes authentic Mexican food like Carnitas, tacos and their chips and salsa are incomparable with amazing Vegetarian and Vegan options to fill up on before heading to Downtown to celebrate Pride. "Casita Del Campo has been a part of the LGBTQ community for 56 years since they opened offering super-friendly staff and a fun atmosphere filled with color and great music making it the perfect place to come enjoy a margarita on the patio or at the bar before heading to Downtown to celebrate pride" —Casita Del Campo, Owner, Robert Del Campo
Casita Del Campo
1920 Hyperion Ave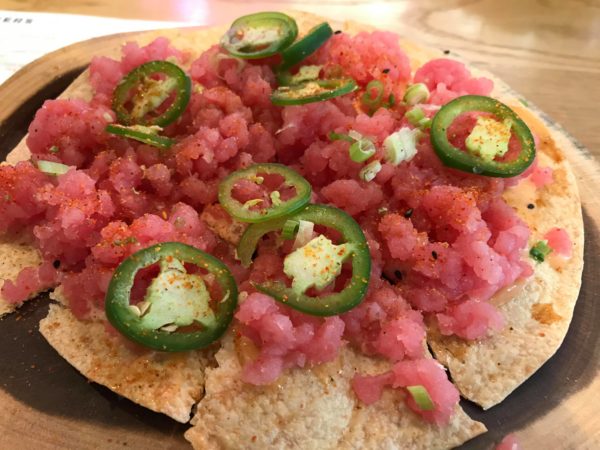 Umami Burger has great locations throughout Los Angeles, and the one that is closest to Pride downtown, is in the Arts District. Come on down and grab one of their fantastic Impossible burgers which are new on the menu! There are several new sharing items on the menu. The fish tacos are so tasty!
Umami Burger
738 East 3rd St.
Plan Check Kitchen has so many terrific entrees on the modern comfort food menu. The sweet potato waffle fries are to die for! Many delicious craft cocktails to be devoured during brunch too.
Plan Check Kitchen Downtown
1111 Wilshire Blvd.
Tlayuda is a women-owned cozy eatery in East Hollywood, just a few exits away from DTLA. "We serve delicious, homestyle cooking inspired by Oaxacan cuisine. Looking forward to meeting you all!"—owner, Laura Guerrero
Tlayuda
5450 Santa Monica Blvd.
If you want a Mexican brunch while listening to mariachi, head to Olvera Street for La Golondrina, the first Mexican restaurant in Los Angeles, opening in 1924 at what is now City Hall in DTLA. At the time, it was called Casa La Golondrina (the House of Swallows), and moved six years later to its current location, where it has stayed since 1930.
La Golondrina,
17 Olvera Street
Pizzanista has several yummy vegan and regular pizzas on their menu. A fan favorite is the macaroni and cheese, which the owners developed a recipe based on their Southern roots. They use five different cheeses on top of their hand-tossed sourdough crust with homemade marinara sauce.
Pizzanista!
2019 E. 7th St., Los Angeles
Animal lovers will love Muddy Paws, a pet-themed coffee shop which serves organic, freshly roasted coffees and teas, raising money for over 18 local animal rescues. Their motto is "have a cup, save a pup," as 10 percent of every cup goes to saving a pet's life.
Muddy Paws
3320 Sunset Blvd. Silver Lake
Corner Cantina
"At Corner Cantina, Library Bar, Spring St. Bar and Beelman's we are proud to be part of the vibrant and diverse DTLA community. We love our guests and our city, with their gorgeous range of race, color, sex, gender, sexual orientation, national origin, physical and mental ability, ethnicity, religion, or lack of religion. All are welcome and celebrated!" – Christopher Melly, Regional Manager
630 W. 6TH ST. 116-B/C,
Los Angeles, CA 90017