Treat yourself to a few flavorful restaurants in downtown LA
DTLA Proud weekend dining tips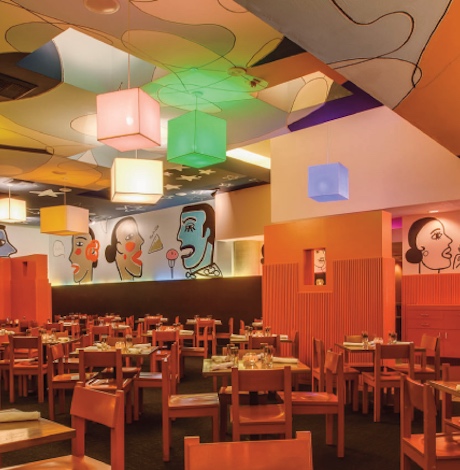 If you are heading to DTLA Proud or attending Los Angeles Blade's Pride In the Sky this weekend, there are some great local restaurants that can fill you up before you get your high heels on to dance or get transported to the 70th floor of the USB tower for our party!
No matter what you like to eat, Los Angeles Blade would like to suggest some mostly queer dining treats that are sure to compliment your proud palate.
But there's a ton happening downtown this week, including the famous LA Food and Wine Festival. One of their events are hosted, of course, by a lesbian food celeb.

Susan Feniger, Co-owner/chef of Border Grill tell the Los Angeles Blade, "DTLA Proud is this weekend, and I'm so glad I'll happen to be downtown Friday night to help everyone kick off the festivities! I'll be hosting Los Angeles Food and Wine Festival 'Heat on the Street' event starting at 7:00PM over on Grand and 1st, serving up some delicious Peruvian Poke Tostadas with the Border Grill team. Come say hi and get some food before you head off to your next stop.  It's going to be a great weekend for partying downtown!"

You can Find out more at lafw.com, but there's pop and pop restaurants aplenty downtown, so here are a few other ideas.
"South City Fried Chicken at Corporation Food Hall is the perfect place to come with friends and fill up on delicious, authentic and tasty fried chicken sandwiches before the craziness of celebrating pride in Downtown begins." —Chef Sammy Monsour
South City Fried Chicken
724 S Spring St
"Preux & Proper offers the best happy hour everyday which makes it the perfect spot for delicious bites and fun cocktails before you venture out to celebrate Pride. "Our open air first floor neighborhood barroom is the perfect place to come with friends to start the celebrations and enjoy happy hour which is offered every day before heading out to celebrate pride in Downtown!" —Chef Sammy Monsour
Preux & Proper
840 S Spring St
Casita Del Campo makes authentic Mexican food like Carnitas, tacos and their chips and salsa are incomparable with amazing Vegetarian and Vegan options to fill up on before heading to Downtown to celebrate Pride. "Casita Del Campo has been a part of the LGBTQ community for 56 years since they opened offering super-friendly staff and a fun atmosphere filled with color and great music making it the perfect place to come enjoy a margarita on the patio or at the bar before heading to Downtown to celebrate pride" —Casita Del Campo, Owner, Robert Del Campo
Casita Del Campo
1920 Hyperion Ave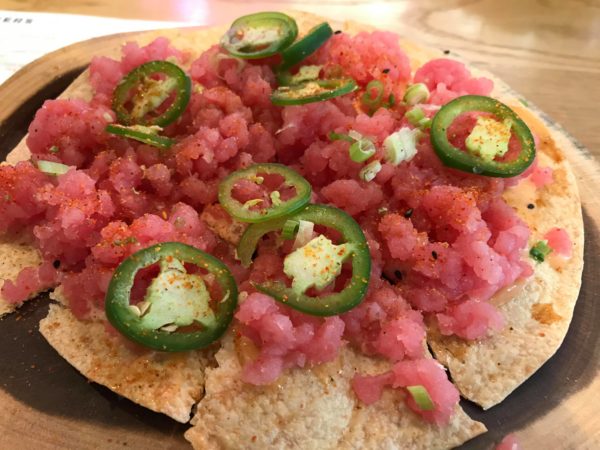 Umami Burger has great locations throughout Los Angeles, and the one that is closest to Pride downtown, is in the Arts District. Come on down and grab one of their fantastic Impossible burgers which are new on the menu! There are several new sharing items on the menu. The fish tacos are so tasty!
Umami Burger
738 East 3rd St.
Plan Check Kitchen has so many terrific entrees on the modern comfort food menu. The sweet potato waffle fries are to die for! Many delicious craft cocktails to be devoured during brunch too.
Plan Check Kitchen Downtown
1111 Wilshire Blvd.
Tlayuda is a women-owned cozy eatery in East Hollywood, just a few exits away from DTLA. "We serve delicious, homestyle cooking inspired by Oaxacan cuisine. Looking forward to meeting you all!"—owner, Laura Guerrero
Tlayuda
5450 Santa Monica Blvd.
If you want a Mexican brunch while listening to mariachi, head to Olvera Street for La Golondrina, the first Mexican restaurant in Los Angeles, opening in 1924 at what is now City Hall in DTLA. At the time, it was called Casa La Golondrina (the House of Swallows), and moved six years later to its current location, where it has stayed since 1930.
La Golondrina,
17 Olvera Street
Pizzanista has several yummy vegan and regular pizzas on their menu. A fan favorite is the macaroni and cheese, which the owners developed a recipe based on their Southern roots. They use five different cheeses on top of their hand-tossed sourdough crust with homemade marinara sauce.
Pizzanista!
2019 E. 7th St., Los Angeles
Animal lovers will love Muddy Paws, a pet-themed coffee shop which serves organic, freshly roasted coffees and teas, raising money for over 18 local animal rescues. Their motto is "have a cup, save a pup," as 10 percent of every cup goes to saving a pet's life.
Muddy Paws
3320 Sunset Blvd. Silver Lake
Corner Cantina
"At Corner Cantina, Library Bar, Spring St. Bar and Beelman's we are proud to be part of the vibrant and diverse DTLA community. We love our guests and our city, with their gorgeous range of race, color, sex, gender, sexual orientation, national origin, physical and mental ability, ethnicity, religion, or lack of religion. All are welcome and celebrated!" – Christopher Melly, Regional Manager
630 W. 6TH ST. 116-B/C,
Los Angeles, CA 90017
Charles Busch reflects on the paths he didn't take in new book
'Leading Lady' a riveting memoir from legendary entertainer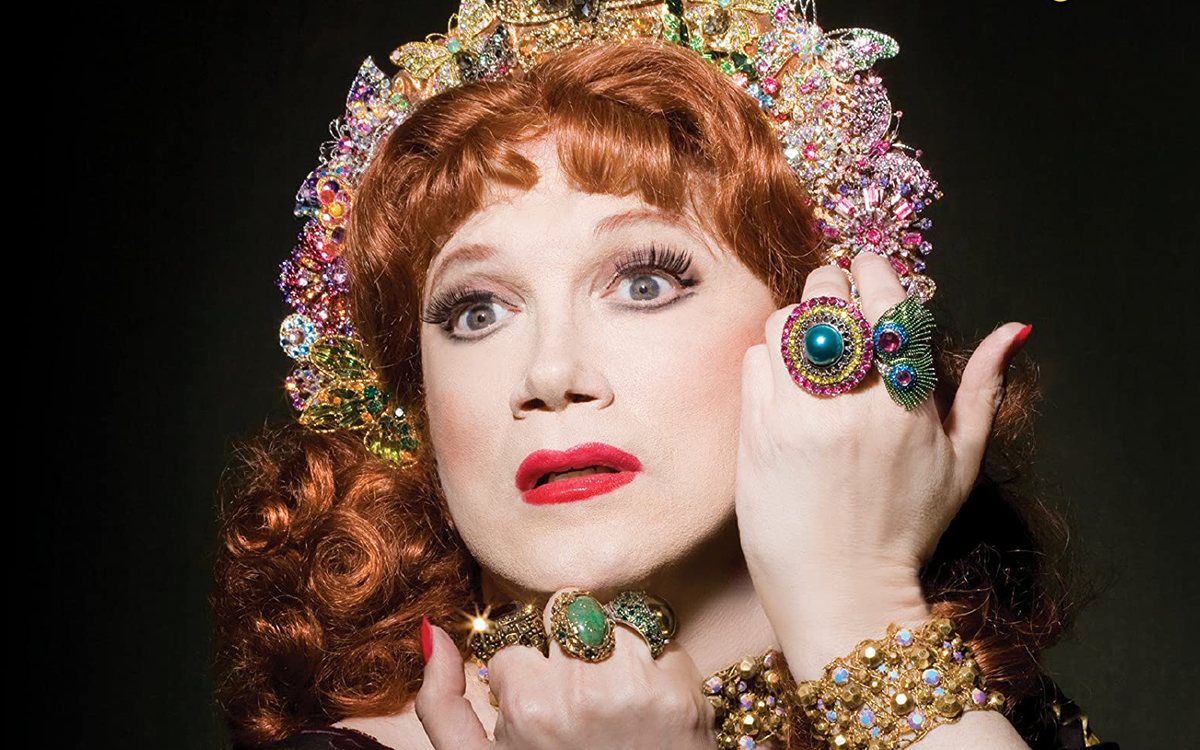 "Charles, I'm telling you, I go to plays in rat-infested basements where I'm the only one who shows up," the late queer icon Joan Rivers once told the queer, legendary playwright, actor, director, novelist, cabaret performer and drag icon, Charles Busch. "I can see the actors peeking through the curtain and groaning, 'Oh God, that old bitch in the fur coat is here. Does that mean we've gotta go on?'"
Busch reminded Rivers that she'd seen him perform in a rat-infested basement.
This is just one of the many stories that Busch, born in 1954, tells in his riveting memoir, "Leading Lady: A Memoir of a Most Unusual Boy," which comes out on Sept. 12.
"Leading Lady" is a page-turner. Some of its tales of Busch's life and career, such as his account of a Christmas party with Rivers as a guest, are dishy. Others, like his memories of trying to care for his beloved Aunt Lil, when he knew she was dying, would make even the Wicked Witch in Oz tear up.
The memoir, is, as Busch says on his website (charlesbusch.com), the story of "a talented artist's Oz-like journey."
"Leading Lady" isn't linear. This isn't a detriment. Busch deftly intertwines memories of his life and career from his mom dying when he was seven to being raised by his loving Aunt Lil to being the author and star of the cult classic "Vampire Lesbians of Sodom" to watching Kim Novak handle fans to being the Tony-nominated writer of "Tales of the Allergist's Wife" to being creative during the pandemic.
"Storytelling is a huge part of my life," Busch told the Blade in a lengthy phone interview, "I get into various adventures and, I think, this could be a good story to tell."
Interviewing Busch is like chatting with a fab storyteller over coffee or a glass of wine. Except that you're talking to a legend who's entertained and inspired queers (and discerning hetero audiences) for decades. (I'm wearing my "Vampire" T-shirt as I write this.)
As a playwright, Busch writes "linear" plays, with a beginning, middle and an end, he said. As a cabaret singer, "the way I sing songs is telling a story," Busch said.
Since childhood, he's been creating vivid scenes in his imagination. From early on, Busch has felt as if he's both a spectator and star in the movie of his life.
It seemed inevitable that he'd write a memoir. It's the ultimate form of storytelling. "You reach a certain point in your life," Busch said, "where you're more reflective and see your life as a whole."
"You reflect on the paths you didn't take," he added.
Busch spent his childhood in Hartsdale, N.Y. He had two older sisters, Betsy and Margaret. His mother's death was devastating for Busch. His Aunt Lil and Joan Rivers have been among the women who have been "mothers" to Busch since his mom died.
Once, Busch said he and Rivers dined with friends. "Joan Rivers said 'I wish I had a gay son I could phone at midnight and discuss whatever movie was on TCM,'" he recalled.
Busch would have loved to have been Rivers's "gay son."
Life in Hartsdale was hard for Busch after his mother passed away. His father was often absent and showed little interest in his children.
Things were miserable for Busch when his grandmother, for a time, cared for the family. He knew, as a boy, that he was gay and hated going to school where a movie-and-theater-loving kid who liked to draw wasn't one of the cool kids.
Yet Busch forgave his "father's failings," he writes in "Leading Lady, "because he gave me the theater."
Busch became entranced with the theater when his father, an aspiring opera singer who performed in summer stock, took him to the old Metropolitan Opera House in New York City to hear Joan Sutherland sing the role of Amina in Bellini's "La Sonnambula."
Busch was saved from a life of boredom and bullying when Aunt Lil, his mother's sister, took him to live with her in Manhattan. There, like Auntie Mame, she raised him. She prodded him into applying to the High School of Music and Art in New York City. He was accepted there.
After high school, Busch graduated with a bachelor's degree in drama from Northwestern University in 1976.
"My Aunt Lil is the leading lady [of the title of his memoir]," Busch said, "she was the most influential person in my life."
One of the reasons why Busch wrote "Leading Lady" was to paint a full portrait of her. "It was important that it not be this kind of gauzy, sentimental memory piece," he said, "making her out to be a saint."
Aunt Lil adopted Bush when he was 14. Her goal was that he would go to college, become independent, be a survivor – make a place for himself in the world.
"I don't know what would have happened if she hadn't stepped in," Busch said.
"She was very intellectual," he added, "I've never met anyone [else] with such a pure devotion to thinking. It was a little intimidating."
Aunt Lil's standards for caring – for giving of oneself – were so high that it was almost impossible to meet them. "She believed that you should anticipate what people would need," Busch said, "before they told you."
Looking back, Busch is most proud of himself when, "I've gone past my natural self-absorption," he said, "when I've thought of someone else."
Busch is being too hard on himself. In "Leading Lady," and when interviewed, he's caring and curious as well as witty, savvy, and as you'd expect, a bit campy.
His sister Margaret died recently. "She declined gradually over nine months," Busch, said, choking up, "I gave her my bedroom and I slept on my sofa."
Like many of her generation, Aunt Lil didn't understand queerness or drag. But she loved Busch. She didn't go to see his productions, he said. "She could have gone like other parents," he said, "and been tight-lipped. And said something nice that she didn't believe."
But "she didn't want to lie or be hurtful," Busch added, "so, for her, it was: can't I just love and support you, and not go?"
Aunt Lil didn't get Busch's sexuality. But she knew about secrecy. Busch learned of a terrifying secret that his aunt had long kept hidden. In the 1930s, during the Depression, Aunt Lil worked as a nurse. One day, when she worked overtime, one of the patients suffered a burn. She had to leave nursing. "Her sister in a nasty mood revealed this," Busch said, "Aunt Lil never discussed it."
In the 1970s, Busch had trouble getting into theater because there were only roles for actors playing straight male characters. "The only way I could get on stage was to write my own roles," he said, "I have a rather androgynous nature."
Busch found that the feminine within him was a place of authority and strength. "I'm fine when I play male characters," he said, "but I'm better when I play female characters."
Why this is so liberating for him is a bit of a mystery to Busch. "But I accept and love it," he said.
Times have changed since Busch made his first big splash with "Vampire Lesbians of Sodom." "In 1985, being a drag queen was considered a negative," Busch said, "my generation of drag performers bristled at being referred to as drag queens."
Busch no longer bristles. "I feel like the characters," he said, "I enjoy costumes and getting the right wig."
"But, I go from male to female not through trickery or anything visual, I transfer through my soul."
In "Leading Lady," Busch recalls AIDS and other dark moments from the past. Many of his friends and colleagues died from AIDS. "AIDS was the World War II of our generation," he said.
But Busch, in his memoir and in his life, isn't only looking back. He's very much in the present. Busch is embarrassed to say he was lucky. During the pandemic, devastating to many, he made art. He did play readings on Zoom and finished writing "Leading Lady" which he'd worked on for 14 years.
During the pandemic, Busch with Carl Andress co-wrote and co-directed the movie "The Sixth Reel." The film's cast includes Busch, Julie Halston (Busch's longtime muse), Margaret Cho and Tim Daly.
Busch describes the film, an homage to the Hollywood madcap movies of the 1930s, as "a comic, caper movie."
"I play a disreputable dealer in movie memorabilia," Busch said, "a legendary lost film is found, and I see it as my ticket out of debt."
The "Sixth Reel" is playing from Sept. 21 to Sept. 27 at the LOOK Dine-In Cinema West 57th Street in New York City.
"I hope the run in New York will encourage people to distribute this little movie," Busch said.