Queery: Hunter Lee Hughes
The multidisciplinary artist answers 20 questions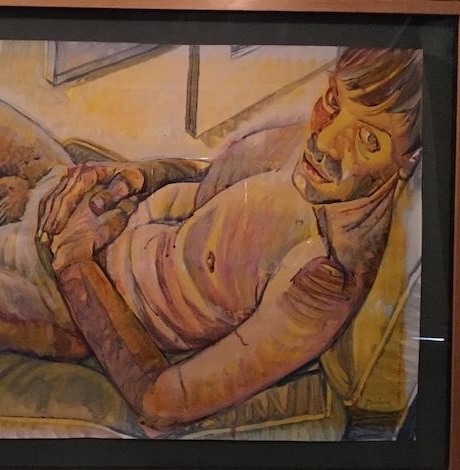 Hunter Lee Hughes is a multidisciplinary artist living and working in Los Angeles, best known as a playwright and indie filmmaker whose work comes as an expression of LGBTQ-centric experience. He founded Fatelink in 2004 and StoryAtlas in 2013.

Originally from Houston, he graduated from Trinity University in San Antonio before moving to Los Angeles in pursuit of an acting career. He studied acting with Ivana Chubbuck in her master class for five years, and also spent five years as writer's assistant to Mardik Martin (co-writer of Martin Scorsese's "Mean Streets" and "Raging Bull") – which also amounted to a master class in screenwriting.

He says, "I came to Los Angeles to pursue acting, but at that time it was very difficult for openly gay actors to advance. So, I quickly realized I would need to start making my own work in order to have a creatively satisfying career – well, actually, to have a career, period!"

Pursuing that end, he created "Fate of the Monarchs," a multi-media one-man show that premiered at Highways Performance Space in 2004 and went on to be a fully realized production in 2005 at NoHo Arts Center. It was chosen as a Critic's Pick by BackStage West.

A second play, "The Sermons of John Bradley," was workshopped in 2008, then presented in 2009, and was awarded Best Leading Actor in a Drama (Male) by StageSceneLA.com.

For the screen, he created the gay dark short film "Winner Takes All" in 2011, which starred Alec Mapa and went on to be acquired by Guest House Films for their Black Briefs collection; a year later, he directed the comedy narrative webseries "Dumbass Filmmakers!," launched in 2012, which won four awards at L.A.WebFest, including Outstanding Directing in a Comedy Series.

His feature directorial debut, "Guys Reading Poems," came into being after Hunter immersed himself in poetry books left to him by his late grandmother Kathleen. He committed to write and direct a movie with the hope of effectively combining visual poetry with narrative storytelling. The movie had its world premiere at the 21st annual Palm Beach International Film Festival, followed by screenings at Dances With Films and qFLIX Philadelphia. It won the Audience Award for Best Feature (Drama) at the 25th annual Woods Hole Film Festival, the "Creativity in Drama" award at Breckenridge Film Festival and "Best of Fest" at the South Texas Underground Film Festival.  It was released across platforms by Gravitas Ventures on Feb. 20, 2018.

"I've always been better at dreaming than actually living," he says, "so I guess I had no choice but to make movies."

He is currently developing his second feature film, "Inside-Out, Outside-In."

His newest play, "Nathaniel Quinn: Filmmaker," focuses on the personal journey of its disillusioned title character, as narrated by the ghost of his dead best friend.  It premieres August 31 at Highways Performance Space in Santa Monica. 
How long have you been out and who was the hardest person to tell?
I came out at age 18, and like so many gay men, my father was the most difficult person to tell. Now, he's one of the most supportive!
Who's your LGBT hero?
Martina Navratilova. She was out before out was cool.
What's Los Angeles' best nightspot, past or present?
I had a magical birthday party at the bar at Chateau Marmont one year, so I'll go with that.
Describe your dream wedding.
55-60 guests in an Emerald Forest kind of theme.
What non-LGBT issue are you most passionate about?
Suicide prevention and treatment for depression. So many good artists are lost needlessly so I believe we need to find a way to be more helpful to those suffering with mental illness or suicidal thoughts.
What historical outcome would you change?
I would go back and make the U.S. government MUCH more responsive right away to the AIDS crisis in the 1980s. So many lives could have been saved.
What's been the most memorable pop culture moment of your lifetime?
The death of Princess Diana.
On what do you insist?
Alone time.
What was your last Facebook post or Tweet?
Promoting this show by posing with my set designer!
If your life were a book, what would the title be?
Between Two Things
If science discovered a way to change sexual orientation, what would you do?
Protest.
What do you believe in beyond the physical world?
I believe in God (singular) and The Casting Gods (plural) and, most days, reincarnation.
What's your advice for LGBT movement leaders?
Re-read "Twilight of the Golds" and start preparing for that fight. It's coming.
What would you walk across hot coals for?
The opportunity to make an independent feature film.
What LGBT stereotype annoys you most?
The eunuch gay best friend character.
What's your favorite LGBT movie?
"Maurice."
What's the most overrated social custom?
Wishing people happy birthday over Facebook. At this point, does it really mean anything?
What trophy or prize do you most covet?
Hmmmm….I love that Wimbledon dish that Serena and Martina have won so many times, but I guess I'll have to wait until a future lifetime to have a crack at that!
What do you wish you'd known at 18?
Make mistakes. But don't get paralyzed in a destructive pattern. Do what you have to do to break out of those as soon as you can.
Why Los Angeles?
There are lots of creative people here and LA has an open mind toward entrepreneurs, so it's the right place for me!
BONUS: Favorite poet?
Rumi.
Charles Busch reflects on the paths he didn't take in new book
'Leading Lady' a riveting memoir from legendary entertainer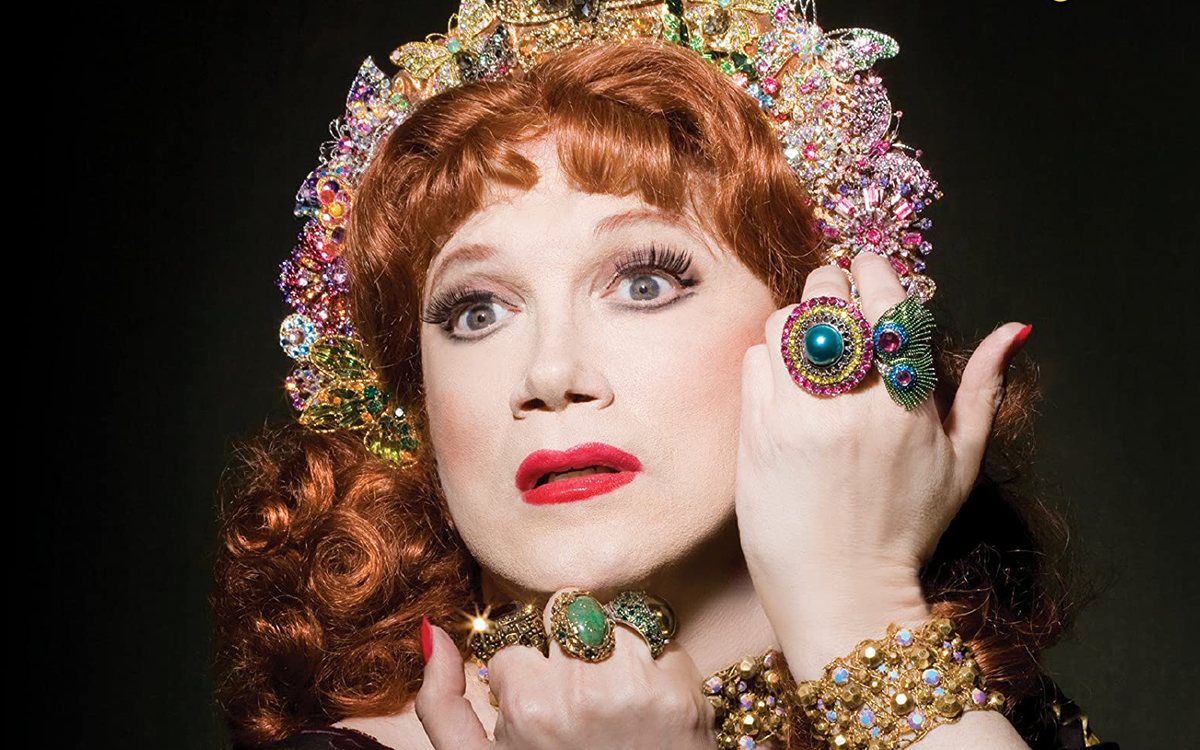 "Charles, I'm telling you, I go to plays in rat-infested basements where I'm the only one who shows up," the late queer icon Joan Rivers once told the queer, legendary playwright, actor, director, novelist, cabaret performer and drag icon, Charles Busch. "I can see the actors peeking through the curtain and groaning, 'Oh God, that old bitch in the fur coat is here. Does that mean we've gotta go on?'"
Busch reminded Rivers that she'd seen him perform in a rat-infested basement.
This is just one of the many stories that Busch, born in 1954, tells in his riveting memoir, "Leading Lady: A Memoir of a Most Unusual Boy," which comes out on Sept. 12.
"Leading Lady" is a page-turner. Some of its tales of Busch's life and career, such as his account of a Christmas party with Rivers as a guest, are dishy. Others, like his memories of trying to care for his beloved Aunt Lil, when he knew she was dying, would make even the Wicked Witch in Oz tear up.
The memoir, is, as Busch says on his website (charlesbusch.com), the story of "a talented artist's Oz-like journey."
"Leading Lady" isn't linear. This isn't a detriment. Busch deftly intertwines memories of his life and career from his mom dying when he was seven to being raised by his loving Aunt Lil to being the author and star of the cult classic "Vampire Lesbians of Sodom" to watching Kim Novak handle fans to being the Tony-nominated writer of "Tales of the Allergist's Wife" to being creative during the pandemic.
"Storytelling is a huge part of my life," Busch told the Blade in a lengthy phone interview, "I get into various adventures and, I think, this could be a good story to tell."
Interviewing Busch is like chatting with a fab storyteller over coffee or a glass of wine. Except that you're talking to a legend who's entertained and inspired queers (and discerning hetero audiences) for decades. (I'm wearing my "Vampire" T-shirt as I write this.)
As a playwright, Busch writes "linear" plays, with a beginning, middle and an end, he said. As a cabaret singer, "the way I sing songs is telling a story," Busch said.
Since childhood, he's been creating vivid scenes in his imagination. From early on, Busch has felt as if he's both a spectator and star in the movie of his life.
It seemed inevitable that he'd write a memoir. It's the ultimate form of storytelling. "You reach a certain point in your life," Busch said, "where you're more reflective and see your life as a whole."
"You reflect on the paths you didn't take," he added.
Busch spent his childhood in Hartsdale, N.Y. He had two older sisters, Betsy and Margaret. His mother's death was devastating for Busch. His Aunt Lil and Joan Rivers have been among the women who have been "mothers" to Busch since his mom died.
Once, Busch said he and Rivers dined with friends. "Joan Rivers said 'I wish I had a gay son I could phone at midnight and discuss whatever movie was on TCM,'" he recalled.
Busch would have loved to have been Rivers's "gay son."
Life in Hartsdale was hard for Busch after his mother passed away. His father was often absent and showed little interest in his children.
Things were miserable for Busch when his grandmother, for a time, cared for the family. He knew, as a boy, that he was gay and hated going to school where a movie-and-theater-loving kid who liked to draw wasn't one of the cool kids.
Yet Busch forgave his "father's failings," he writes in "Leading Lady, "because he gave me the theater."
Busch became entranced with the theater when his father, an aspiring opera singer who performed in summer stock, took him to the old Metropolitan Opera House in New York City to hear Joan Sutherland sing the role of Amina in Bellini's "La Sonnambula."
Busch was saved from a life of boredom and bullying when Aunt Lil, his mother's sister, took him to live with her in Manhattan. There, like Auntie Mame, she raised him. She prodded him into applying to the High School of Music and Art in New York City. He was accepted there.
After high school, Busch graduated with a bachelor's degree in drama from Northwestern University in 1976.
"My Aunt Lil is the leading lady [of the title of his memoir]," Busch said, "she was the most influential person in my life."
One of the reasons why Busch wrote "Leading Lady" was to paint a full portrait of her. "It was important that it not be this kind of gauzy, sentimental memory piece," he said, "making her out to be a saint."
Aunt Lil adopted Bush when he was 14. Her goal was that he would go to college, become independent, be a survivor – make a place for himself in the world.
"I don't know what would have happened if she hadn't stepped in," Busch said.
"She was very intellectual," he added, "I've never met anyone [else] with such a pure devotion to thinking. It was a little intimidating."
Aunt Lil's standards for caring – for giving of oneself – were so high that it was almost impossible to meet them. "She believed that you should anticipate what people would need," Busch said, "before they told you."
Looking back, Busch is most proud of himself when, "I've gone past my natural self-absorption," he said, "when I've thought of someone else."
Busch is being too hard on himself. In "Leading Lady," and when interviewed, he's caring and curious as well as witty, savvy, and as you'd expect, a bit campy.
His sister Margaret died recently. "She declined gradually over nine months," Busch, said, choking up, "I gave her my bedroom and I slept on my sofa."
Like many of her generation, Aunt Lil didn't understand queerness or drag. But she loved Busch. She didn't go to see his productions, he said. "She could have gone like other parents," he said, "and been tight-lipped. And said something nice that she didn't believe."
But "she didn't want to lie or be hurtful," Busch added, "so, for her, it was: can't I just love and support you, and not go?"
Aunt Lil didn't get Busch's sexuality. But she knew about secrecy. Busch learned of a terrifying secret that his aunt had long kept hidden. In the 1930s, during the Depression, Aunt Lil worked as a nurse. One day, when she worked overtime, one of the patients suffered a burn. She had to leave nursing. "Her sister in a nasty mood revealed this," Busch said, "Aunt Lil never discussed it."
In the 1970s, Busch had trouble getting into theater because there were only roles for actors playing straight male characters. "The only way I could get on stage was to write my own roles," he said, "I have a rather androgynous nature."
Busch found that the feminine within him was a place of authority and strength. "I'm fine when I play male characters," he said, "but I'm better when I play female characters."
Why this is so liberating for him is a bit of a mystery to Busch. "But I accept and love it," he said.
Times have changed since Busch made his first big splash with "Vampire Lesbians of Sodom." "In 1985, being a drag queen was considered a negative," Busch said, "my generation of drag performers bristled at being referred to as drag queens."
Busch no longer bristles. "I feel like the characters," he said, "I enjoy costumes and getting the right wig."
"But, I go from male to female not through trickery or anything visual, I transfer through my soul."
In "Leading Lady," Busch recalls AIDS and other dark moments from the past. Many of his friends and colleagues died from AIDS. "AIDS was the World War II of our generation," he said.
But Busch, in his memoir and in his life, isn't only looking back. He's very much in the present. Busch is embarrassed to say he was lucky. During the pandemic, devastating to many, he made art. He did play readings on Zoom and finished writing "Leading Lady" which he'd worked on for 14 years.
During the pandemic, Busch with Carl Andress co-wrote and co-directed the movie "The Sixth Reel." The film's cast includes Busch, Julie Halston (Busch's longtime muse), Margaret Cho and Tim Daly.
Busch describes the film, an homage to the Hollywood madcap movies of the 1930s, as "a comic, caper movie."
"I play a disreputable dealer in movie memorabilia," Busch said, "a legendary lost film is found, and I see it as my ticket out of debt."
The "Sixth Reel" is playing from Sept. 21 to Sept. 27 at the LOOK Dine-In Cinema West 57th Street in New York City.
"I hope the run in New York will encourage people to distribute this little movie," Busch said.